Some academic units can be intimidating; no matter how hard you try, they don't seem to get better. Such can lower your grades despite having set high goals for your performance. Luckily, all is not that bad, thanks to professionals offering online reading tutoring programs. You can enroll in one of these and learn how to approach those units simply or until you are confident doing them alone.
But how do you know the best reading tutoring program? Service providers are all over the online space, making it challenging to choose. We have created a comprehensive list of service providers to help you get a tutor that will not waste your time and other resources.
Language learning apps offer innovative ways to grasp a new language. How do Babbel and Mondly stack up against each other? Our review gives you the details.
The Criteria We Use to Pick these Tutors
Can't decide between Wyzant vs VarsityTutors for online tutoring? We use specific criteria to ensure we do not just land on any provider. Here is what we are primarily interested in from these companies:
Prices: We look at the pricing option available and how learners are charged. Are they hourly, fixed, or priced per session? What are the available packages?
Quality: we consider how a company delivers its services to learners. Do they offer quality services that are worth your time?
Mobile App: we check the accessibility of the provider's services on different devices. Is there a mobile app to make access easy, or how can students take their lessons when there are not on their PCs?
Website Usability: It is essential to look at the complexity of using the website usability by users. Does the website require technical expertise to use? How responsive is it?
Customer service: Customer service is an essential department in any company, and we look at how they handle clients from these online reading tutors.
Guarantees: These make customers comfortable when buying a good or service. We look at whether the professionals provide them and, if yes, which ones?
Pros and cons: We summarize the advantages and disadvantages to see which outweighs the other.
Discounts: Not all companies have these, but we do not overlook them if they are offered.
So, now you have understood our criteria, let us look at some of the outstanding reading tutors online:
Varsity Tutors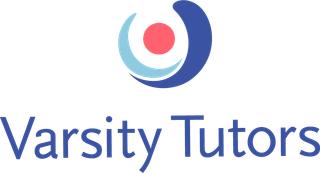 A huge database of learning materials.
Experienced and professional tutors.
Effective training methods.
Tutors are assigned to you without an option to choose for yourself.
A lot of hassle to get the pricing information.
Varsity Tutors
 is an all-inclusive company that aims at connecting students with the right help at the right time. Being formed by a beneficiary of online reading tutoring programs, the company understands students' needs and shortcomings, which it has used to create an excellent platform for learning. The company offers services to students in different academic levels from k-8, graduate school, and high school.

Pricing
The learning platform charges an hourly rate for its services. Depending on a learner's academic level, the hourly rate is $50-$95/hr for private tutoring. The company has introduced an exciting plan that allows students to pay less through Online Small Group Tutoring. Instead of bearing the cost alone, students can form small groups where they learn together and share the cost.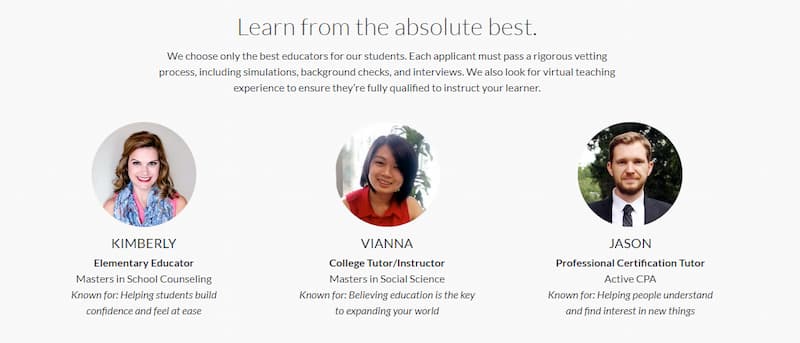 Quality
Learners get quality services from the company and have happy customers. This has resulted in a 4.9/5* satisfaction from customers. Each student is given a personalized service that covers their area of interest. Learning is done on a one-on-one live video that combines powerful interactive tools.
Mobile App
Varsity Tutor has mobile Apps for Android and iOS devices that allow students to access their learning sessions and materials from their comforts.
Website
The provider's website has a beautiful design and is easy to navigate. It is highly responsive, and users can use it without technical expertise. All services are listed and vividly described to allow customers to understand what is available.
Customer Service
You meet with a professional customer service team that is kind and knowledgeable about their services. Unfortunately, the website does not have a live chat option and can only be contacted via email or phone.

Guarantees
Students that enroll in reading tutoring programs online from Varsity Tutors enjoy several guarantees such as:


Pass


Better score


Tutor satisfaction


Personal satisfaction


Discounts
Learners have a monthly chance to get a $200 discount offered as a scholarship. They have to write an essay to get the discount, and if it is among the most outstanding, they get the discount.
Italki offers
a global learning experience right at your fingertips, with tutors from around the world. Discover the pros and cons in our comprehensive review.
Wyzant

You choose a tutor for yourself.
Prices are relatively affordable.
Many subjects covered.
Unreliable customer support.
Some tutors can be cunning.
Wyzant is an industry expert with good reading and writing tutors for kids< on different academic levels. The provider has tutored over 300 subjects and has more than 65,000 instructors. Learners can choose to have online or in-person sessions.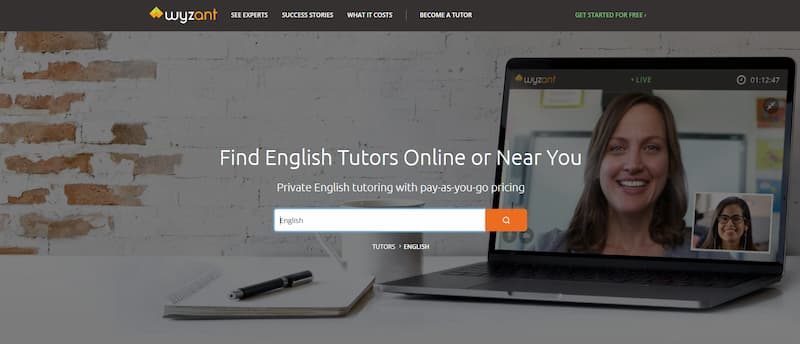 Pricing
There are no fixed prices, and instructors set their prices based on their skills and experience. They charge hourly; on average, most set their prices between $30-$50/hr.
Quality
The quality of learning received depends on a tutor's qualification. Here, students are allowed to choose their instructors. There is a free one-hour session that helps learners decide if a tutor is good for them or not. The company has a 4.1/5* customer satisfaction rate.
Mobile App
Parents and learners can get a downloadable App for Android and iOS devices for quick and convenient access to the sessions and learning materials.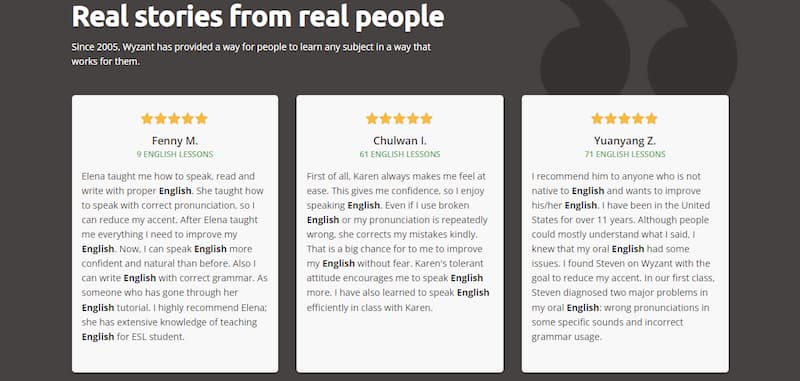 Website Usability
Wyzant's website is flawless and provides readers with an easy time scrolling. Pages load fast, and services are well placed for easy access.
Customer Service
The customer support in this company is not that good compared to others of the same caliber. They seem sluggish, and customers must wait long before their issues get resolved. There is a live chat option that does not make things better.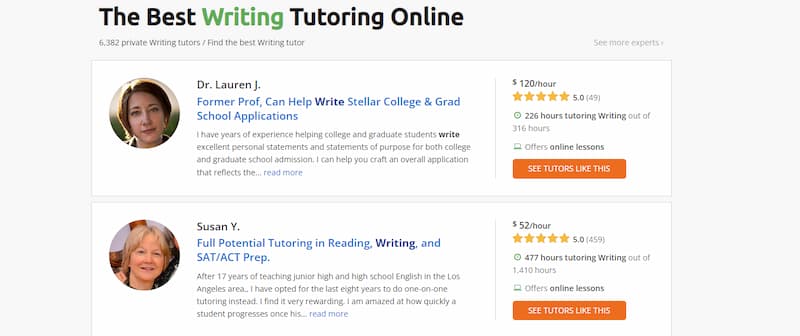 Guarantees
Wyzant has a 'good fit guarantee' offer to its customers. If you do not like the first lesson with your tutor, you don't pay.
Discounts
Since trainers determine prices, they may or may not offer discounts.
Preply

Languages taught by the natives.
A huge database of professional teachers.
Background check is done on instructors before onboarding.
Classes are purchased in bulk with no option to buy singles.
Preply has some of the best
tutors for ACT
, English, and reading in this niche. It mainly focuses on teaching languages, but learners can also find help with other academic works. The platform is robust, with 47,000 active instructors. Learning is done in the Preply classroom with live video that has been integrated with some excellent functions. It offers its services to individuals and enterprises.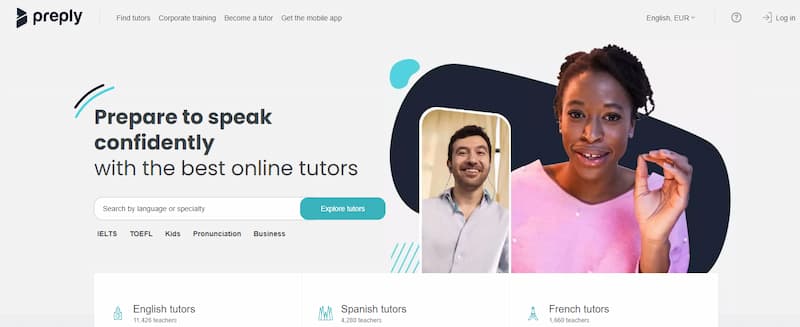 Pricing
Classes are charged hourly at a capped rate of between $1 and $40. The price is determined by a tutor's experience, location, skills, and other factors.
Quality
Learners generally get the
best tutoring programs
for reading from this platform. Most of them seem happy and have a satisfaction rate of 4.3/5*. A thorough background check and testing are done on instructors to ensure only the best are onboarded.
Mobile App
The company has a downloadable app for iOS and Android users to easily access online reading tutors from the platform.

Website Usability
Preply uses a simple website design that is user-friendly and with helpful features. It allows learners to browse reading comprehension tutors easily using specific filters.
Customer Service
The support team is quite responsive and very professional. They can be reached via a live chat where they join the conversation within 20 minutes. Web forms and email are other methods of contacting them.

Guarantees
The company has the best reading tutoring program that it is confident about and offers a money-back guarantee. Customers are given a full refund of their money if they are unhappy with their allocated instructor.
Discounts
Students get up to a 20% discount for language lessons done live one-on-one.
Kaplan

Extensive preparation with relevant support materials.
Effective training model.
Many tests are provided.
Kaplan offers the best tutoring for SAT reading comprehension. The company specializes in prepping learners for 120+ tests such as ACT, SAT, NCLEX-RN, GED, and GRE and serves more than 36 countries. Learners get extensive preparation and provide with relevant learning resources.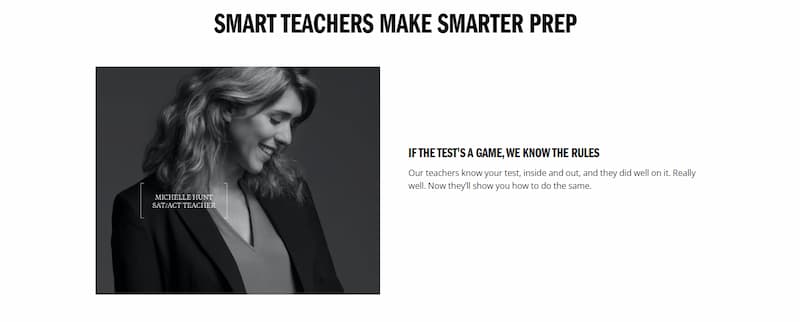 Pricing
Tests at Kaplan have different prices. To access the best tutoring programs for reading at Kaplan, students pay between $299 and $6,499.
Quality
Test prep at Kaplan is top-notch. Students are prepared by some of the best reading tutors that are driven by providing an opportunity for students to compete competitively. As a result, the company has gained a 4.6/5* customer satisfaction rate.
Mobile App
The company has a mobile app for iOS and Android users.
Website
Kaplan's website has a beautiful design that provides a lot of information to its users. At first, navigating the site is a bit challenging. Once used to it, it becomes easier. The website is quite responsive.
Customer Support
The company has excellent customer support for its reading tutoring services. The team responds swiftly and has a live chat that connects instantly. All inquiries are responded to professionally and with a lot of knowledge.
Guarantees
As the best reading program tutor in prepping students for different tests, Kaplan has the following guarantees:


Pass


Money-back


High score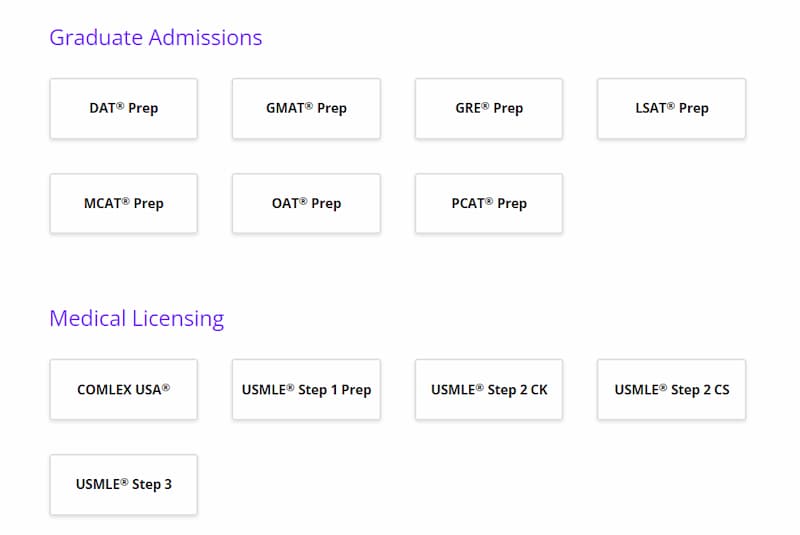 Discounts
Students get up to a 20% discount for language lessons done live one-on-one.
Cambly

Students schedule their classes.
Native English tutors.
Interactive classroom.
Cambly has the best reading comprehension tutoring programs for kids, corporate, and people hoping to learn or improve their English. Training is done on one-on-one live videos by English natives.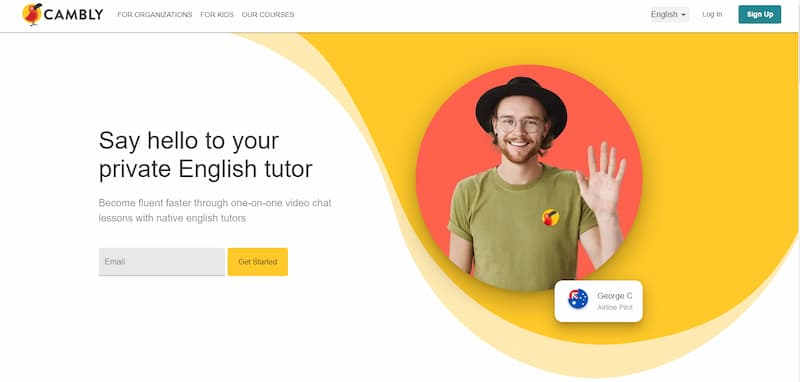 Pricing
To enroll in the best reading tutor program from Cambly, students pay in a package pricing model. For kids, the prices are $110 per month, $99 per month when paid quarterly, and $99 per month when paid annually. Organizations get a specialized quote depending on size.
Quality
Cambly prides itself on having the best reading tutors that provide quality services to their clients. But, this is not reflected in how customers feel about the service. It has a 2.2/5* satisfaction rate.
Mobile App
A downloadable mobile app from Cambly is available for Android and iOS users.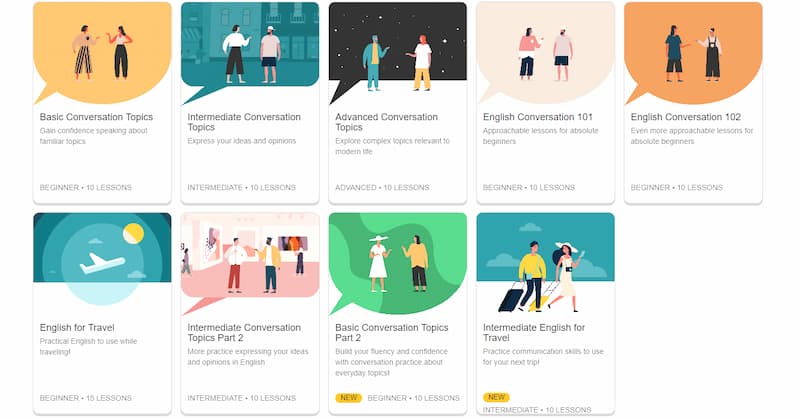 Website Usability
The website design of this provider is simple and super responsive. Scrolling and scheduling a trial with the best reading tutor for your kids or yourself is easy.
Customer Support
The online reading tutor reviews for this provider show poor customer support. The team is unresponsive and does not provide solutions to customer concerns.

Guarantees
No guarantees from the provider
Discounts
Learners enjoy discounts of up to 25% from Cambly, the best online reading tutor, depending on the price package they choose.
italki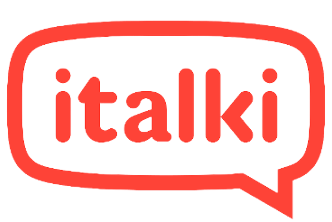 Many languages available.
Trial lessons are ridiculously cheap.
A support community where learners practice free.
Some tutors may have a local dialect.
We cannot forget to mention italki from our list of best online reading tutor companies. It offers lessons to people hoping to learn an additional language. Unlike other platforms that have limited options, italki teaches over 150 languages, done by the best reading tutors of the said languages.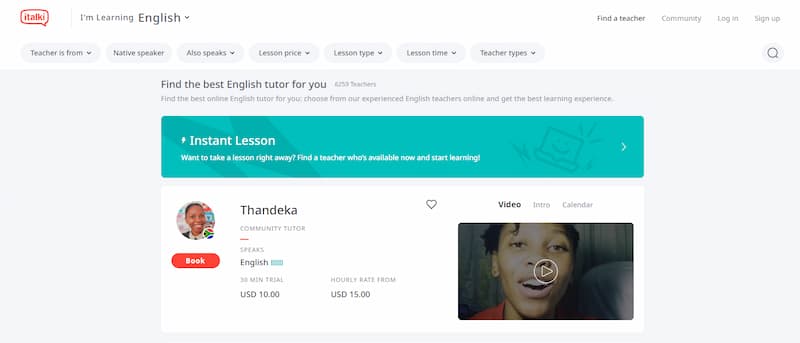 With its wide range of classes and flexible schedule,
Outschool
can be a great resource for young learners. We delve into the nitty-gritty of what makes this platform stand out.
Pricing
There is no standard pricing for lessons on italki. The teachers choose how to price their lessons depending on the depth of their courses, experience, and other factors.
Quality
italki has some of the best online reading tutor reviews, a reflection of the excellent services offered by the company. Customers have shown a 4.8/5* satisfaction rate on services provided.
Mobile App
italki provides the best tutoring for reading experience to students from wherever they are. It has a downloadable mobile app for Android and iOS to ensure learning never stops.
Website Usability
The website is user-friendly, allowing students to visit the site to learn about the best reading tutor programs available and their instructors. It is super responsive and easy to navigate.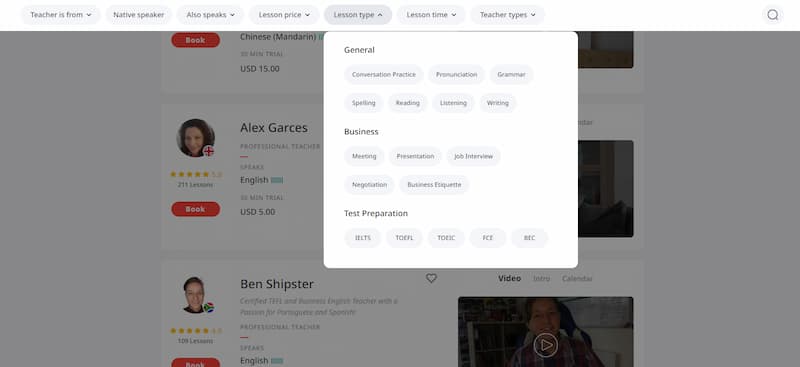 Customer Service
italki has an active support team that is always ready to solve problems for its clients.
Guarantees
The provider does not mention any guarantee.
Discounts
These are dependent on the teachers since they set prices for their courses.
Which Online Reading Tutor is the Best?
Italki is the best online reading tutor based on the satisfaction rate of its previous clients. Customers seem to be generally impressed with the high possibility of referring others to the platform.
How Do I Find a Tutor for Reading?
You can pick one from this list or search for the 'best reading tutors near me' and compare their services.
How Much Does a Reading Tutor Cost?
It depends. Different reading tutoring centers have their pricing methods. Some instructors set their prices, others have course packages while others charge per session.
Are there Any Good Reading Tutors for High School Students?
Yes. Varsity Tutors is a good example that offers reading and math tutoring programs, among other subjects.