Find My Profession Overview
First, before you read a review, you can view the small overview on Youtube:
It doesn't matter where you are at in your professional career, and you can always outsource your job search without adding extra complicated tasks to your busy routine. But every service expects to be paid for, so you should get prepared for investing some time to find the company that would fit your needs best.
Fortunately, we've done the hardest part for you and studied many reviews on Find My Profession, one of the most used job-outsource companies today. Is it one of the best resume writing services? Keep reading our FindMyProfession review and find out the key moments you should know about the company's services, its pricing and payments' policy, quality, web usability, and overall pros and cons of using the services of the discussed company.
Check our Monster resume writing reviews before picking any service. Yet, how reliable are they? Is it legal to use them, and do they help get things done affordably?
FindMyProfession Story

The FindMyProfession creation story dates back to late 2015 (yes, the enterprise is quite new to the market as the job-outsource industry overall). Mike Podesto, a founder of the enterprise, came up with the idea of FindMyProfession when he understood it was time for a change in his career path.
Maybe it sounds similar to you: you need to work according to a sixty-hour worksheet, and you not only lack time for job searching but also have minimal experience in this field of the job market. Furthermore, there were no companies on the market that he could outsource this vital task.
Today, the situation is completely different – there are too many resume-writing and job-searching companies to be sure about your choice. Well, at least without doing any research before placing your order. We did our research analyzing all the FindMyProfession.com reviews and laid it all down here.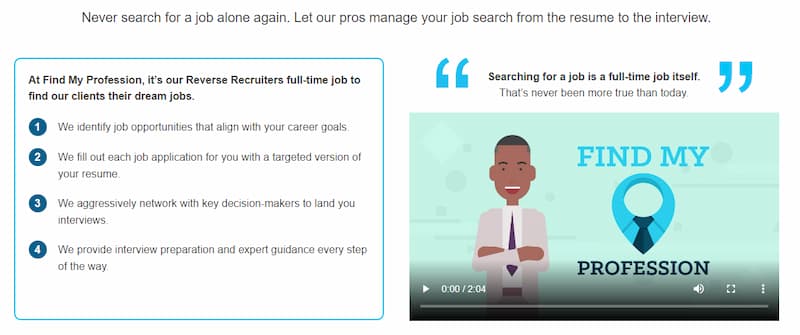 Services of Find My Profession
Despite basic resume writing assistance, there are several other types of job-search related services you need to consider if choosing FindMyProfession.com among their competitors. So, if you choose between FindMyProfession vs Great Resumes Fast, you should definitely choose the first option. These types of services include cover letter writing service, LinkedIn profile makeover, and career coaching. Below, we have reviewed each of them in detail.
Professionally managed job search is actually what makes this service outstand from the others. If you order a career coaching package, you will be learning the tips and tricks of an effective job search that can help you secure a job now and in your future. The career coaching service will teach you about career discovery, how to find the best jobs for you, how to network for jobs, as well as vital interview skills.
A well-written resume is something that every job seeker needs and what every job-outsource agency is concerned with. Whether you use one that performs well or not is up to you, but FindMyProfession reviews confirm that the 60-day interview guarantee works. They also have great military resume writers in their team.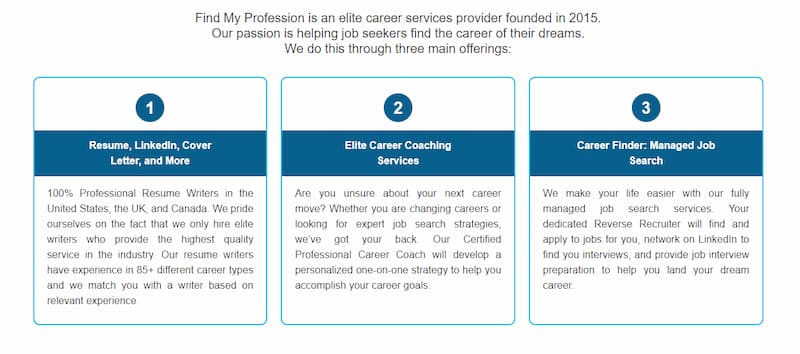 Don't worry, and you're not the one who hates writing cover letters, but, unfortunately, they are almost always required to submit your application. As the practice shows, a professional cover letter could make the difference that arrives in your next interview either it does not. And during this Find My Profession review, we found that they are great at cover letter writing.
LinkedIn Profile Makeover
If you are still don't use LinkedIn for your job search, you should start it immediately. A great LinkedIn profile brings you more and more recruiters, getting them excited to learn more about you. At the same time, the basic LinkedIn profile has an absolute reverse effect. So if you are currently using LinkedIn, invest some of your time and capacities to boost your professional presence online.
We found that this service is unique during our Find My Profession reviews and what actually makes FindMyProfession stand out from the other resume writing services. When ordering the Career Finder package, a job search manager will be assigned to you. This manager will take care of all the actions necessary to get that dream job of yours, find relevant jobs, apply to the jobs the client approves, networks for the client, fill out job applications, make them look as recruiters expect and prepare the client for interviews.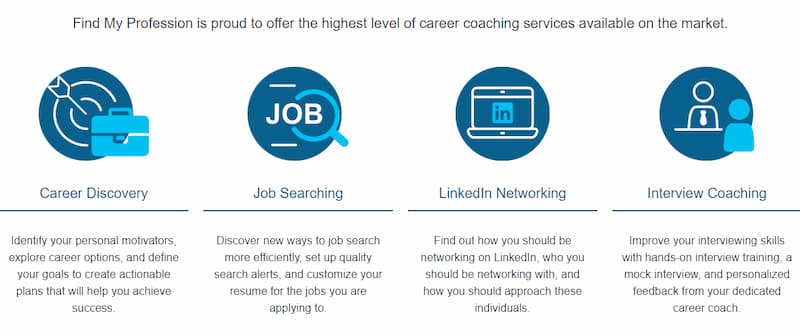 Find My Profession Cost
While working with recruiting service companies, their recruiters' or headhunters' services are completely free. Nonetheless, if you want to hire a certain professional on your behalf, then you will need to pay their fee when they find you a job. So, how much does FindMyProfession cost?
FindMyProfession's services are separated into several packages with clearly defined lists of services they include. Depending on the type of package you choose, the FindMyProfession cost varies from $395 for a basic resume package and up to $1295 for a VIP Gold Package plus $149 if you need a rushed delivery for your order.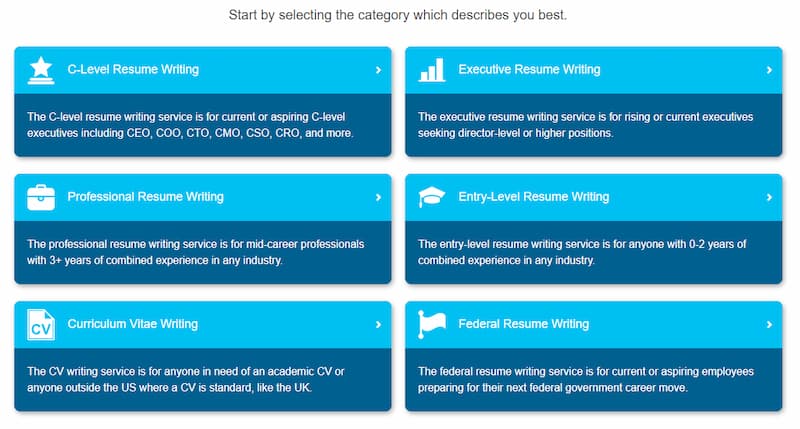 Additional services like Career Finder will cost you $2500 per month. While the Career Coaching will be somewhere around $175-$199 for an hour.
But for an affordable resume, you can try ResumeZest. This is a great resume writing service that will write your resume for cheap.
Former customers in their Find My Profession resume reviews say that the prices should be a little lower. What do you think? Do not forget that you can leave your FindMyProfession cost reviews below!
Payment at Find My Profession
FindMyProfession cost reviews and the official site information state that some of the FindMyProfession services are one-time investments paid upfront. Some are paid on a month-to-month basis. You can use any debit/credit card to complete the payment.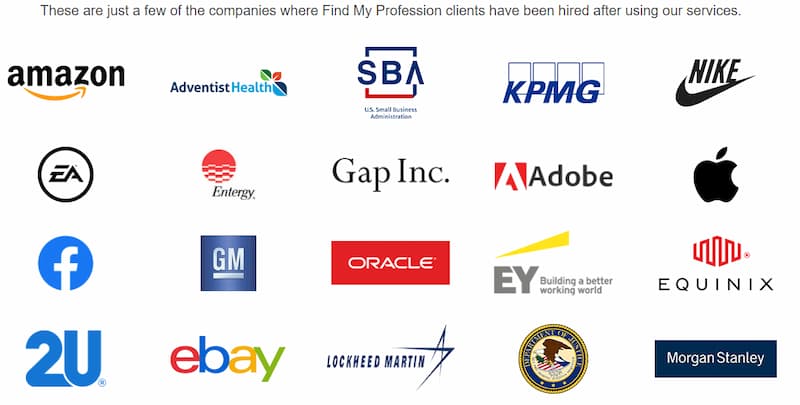 Quality of Find My Profession Services
We've decided to base our service evaluation on average ratings found on the most popular customer forums like Quora, Sitejabber, Glassdoor, Trustpilot, etc.
According to customers' feedback to FindMyProfession services, the average rate of the company is rare to be lower than 4.7 out of 5. In most cases, though, the rating equals the 4.8-4.9 mark. It doesn't sound so bad, huh? Furthermore, in accordance with FindMyProfession reviews, they are definitely the best executive resume writing services right now.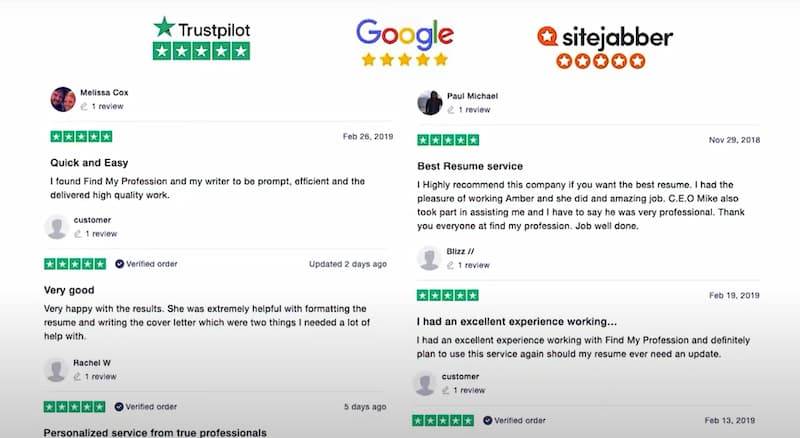 Customer Service at Find My Profession
If you have decided to co-work with FindMyProfession, here's what customer services you can expect from their Career Finder service:
After you submit your entry and have a telephone conversation with somebody from their team, they start working on your resume, LinkedIn profile, and cover letter.
Once the company has got your marketing materials ready, they will start searching and elevating jobs that meet your criteria. You'll have the vacancy on your list only if you approve it.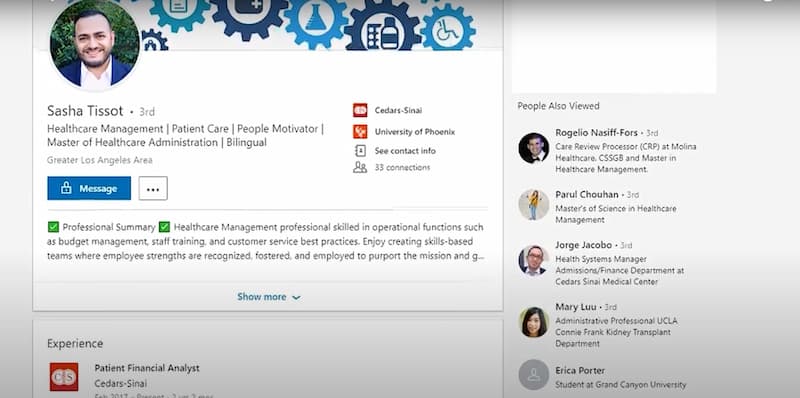 If you have approved the job, your assistant will fill out the application for you using the ATS compatible resume form.
FindMyProfession also takes responsibility for finding and contacting key individuals on your behalf to have your interviews arranged for you.
After you get an interview appointment, you need to get ready for it. You can use a phone, email, or chat to get your one-by-one interview coaching.

FindMyProfession.com Website Usability
Website usability testing includes the analysis of a lot of different factors. We have selected the most important ones and applied each of them to the FindMyProfession.com interface. Here are the results we've come up with:
Page's loading speed: fast both on PC and mobile versions;
Convenience and "stability" of the site structure: the site is logically structured and remains unchangeable whether you view it from the desktop or your mobile;
The general quality of design overall and the website's elements, in particular, is high;
There are no "broken" links while the site's layout is designed to be as easy as possible to use;
According to FindMyProfession reviews, there have not been noticed any user-distracting elements;
Users can quickly find the service they have been looking for, so the convenience of searching on the site can be another FindMyProfession.com advantage.

If you are looking for an affordable alternative, check Resume io reviews on our website. This is resume building software, which will not cost you much but will require more of your time.
Unlike your expectations, outsourcing your job search is not always a good idea. It depends on a couple of variables. Below, we have broken down the pros and cons of an outsourced resume-writing and job search completed by FindMyProfession.
Pros
Your resume and cover letter will be written by a professional resume writer.
On-time delivery.
Get at least one job interview invitation after you have your CV updated.
Save time and stress filling out many job applications and writing resumes with cover letters.
60-Day Interview Guarantee on all resume services.
Open up doors for your professional growth.
Cons
Do not expect FindMyProfession cost to be low.
No control over the situation and admitting you need help.
You will also be required to give some personal information to the company you collaborate with.
No guarantees that you will get hired.