Skillshare Review
Online learning platforms allow students to study at their convenience and help them manage their time. Skillshare is one of the perfect spots for this. It provides students with lots of explorations and realistic project materials to improve their skills and groom new skills.
Even though it's amongst the top online learning institutions in the world, the question remains; is Skillshare worth it?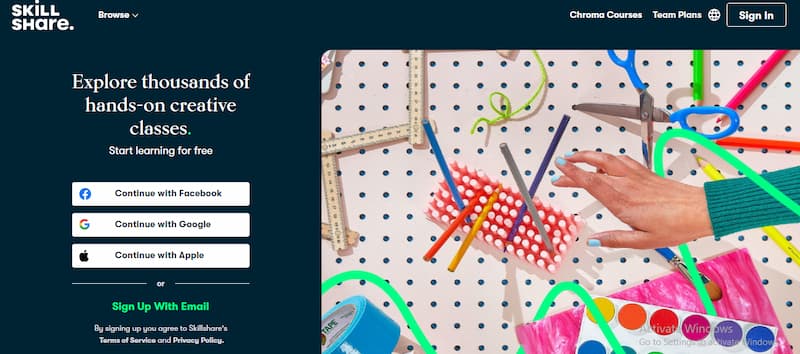 Most of the time, some online classes can take longer than expected. However, taking Skillshare online courses wouldn't require putting other aspects of your life on hold. You can find the perfect courses completing classes that suit your schedule on their platform.
Our Skillshare review will use some criteria to analyze the online institution's operations. The requirements are quality, features, prices, value for money, student feedback, money-back guarantee, etc.
What is Skillshare?
Skillshare is an online learning platform for students looking to improve and learn new skills at their convenience. It was established in New York by Malcolm Ong. and Micheal Karnjanaprakorn, grandmasters of the digital community.
Since its establishment in 2010, this institution has provided over 8 million creative experts and brokers with over 41,000 courses.
The topics of their courses comprise description, design, freelancing, photography, and so on, which are guaranteed to improve your skills.
Aside from that, their teachers are specialists and industry celebrities, so they use their experience in various fields as tools to groom their students.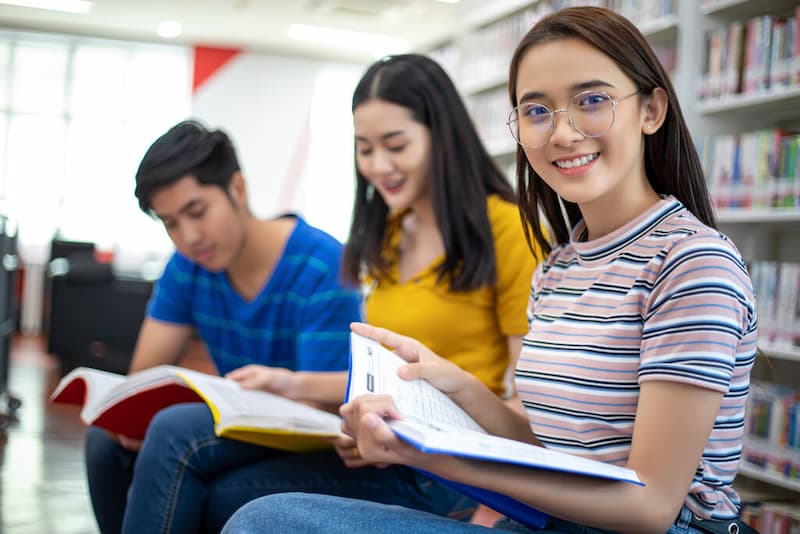 Skillshare is the perfect online learning platform for students who want to be long-term learners. On their platform, you are guaranteed to find the course category of your choice and learn practical skills. Besides that, Skillshare members engage in classes through video sessions and online workspaces.
Who Should Use Skillshare?
Hobbyists and Casual Learners
Skillshare is ideal for hobbyists and casual learners who want to explore new interests, improve existing skills, or learn at their own pace.
Professionals Seeking to Develop Specific Skills
Skillshare is also suitable for professionals developing specific skills to advance their careers or stay up-to-date in their industries.
Educators and trainers can use Skillshare to enhance their teaching skills or discover new tools and techniques to engage their students.
The Most Popular Skillshare Courses

There are thousands of courses on Skillshare, but the following are some popular courses: music, animation, film, and video, fine art, graphic design, creative writing, photography, illustration, etc. In no particular order, the following are the most classes and type of courses for Skillshare members:
Film and Video;
Animation;
Creative Writing;
Illustration;
Fine Art;
Graphics Design;
Photography;
User Interface(UI)/User Experience (UX) Design;
Music;
Freelance and Entrepreneurship;
Web Development;
Business Analytics;
Lifestyle;
Leadership & Management;
Productivity;
Marketing.
Film and Video
This Skillshare course is compiled for students looking for more insight into film and video. Here, you will be taught several categories of practical filmmaking skills, methods, and topics.
In this category video classes, you will be taught Video Editing with Adobe Premiere Pro for Beginners, a course tutored by Jordy Vandeput. The instructor is an expert filmmaker and is on YouTube.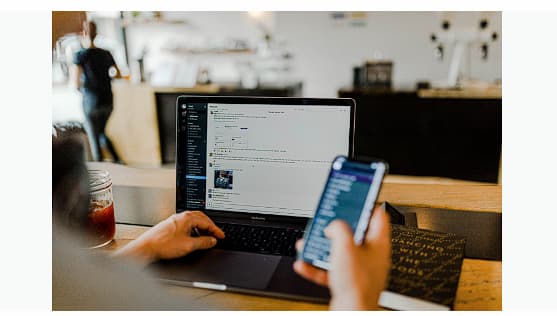 In addition, in this course, you can also study YouTube's success: Build an Authentic Channel Worth the Follow. Sorelle Amore is the instructor of this online class and is an expert Photographer, YouTuber, and Videographer.
Animation
This Skillshare course is compiled to improve the animation skills of both beginners and experts. Here, you will be tutored by some of the best animators in the world.
As a result, regardless of your knowledge of animation, you are guaranteed to get more practical skills in this class.
In this course, you will be taught The Beginner's Guide to After Effects, a lesson tutored by Jake Bartlett. The instructor is a specialist in Motion Designing.
Besides that, you can also study Blender 3D: Your First 3D Character, a course tutored by Remington Markham. The instructor is an expert in Animation and Motion Designing.
Creative Writing
This Skillshare course is cataloged for students who want complete creative writing knowledge. This section will teach you innovative writing tools, skills, and topics.
The topics taught in class project this category include outlining, how to develop characters for stories, storytelling, and so on.
You can learn Creative Writing: Crafting Personal Essays with Impact in this course. The instructor of this class is Roxane Gay, a professional Writer, and Editor.
Besides that, you can also study Writing for Self-Discovery: 6 Journaling Prompts for Gratitude and Growth. The instructor of this class is Yasmine Cheyenne, a speaker, writing specialist, and Self-Healing Activist.
That aside, this course is guaranteed effective for students of every level and comprises 12+ video lessons and lectures.
Illustration
This course comprises classes guaranteed to help you develop your skills, learn new skills, and study illustration topics. These topics include expression, anatomy, figure drawing, graphic design, hand lettering, etc.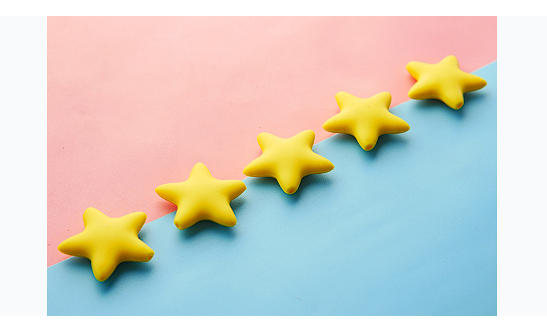 This section includes classes ideal for beginners and students looking to improve their illustration and creative skills further. The programs' teachers are professional illustrators, designers, artists, and creative experts.
You can study Digital Illustration: Learn to Use Procreate in this course. The instructor of this class is Jarom Vogel, a professional Digital Illustrator.
Besides that, you can also learn "Intro to Procreate: Illustrating on the iPad (Update)". The instructor for this program is Brooke Glaser, an expert in Illustration and Children's Designer.
Fine Art
This course comprises classes guaranteed to groom your skills in Fine Art by teaching you new skills and topics.
The topics you will learn in the Fine Art programs comprise gouache landscapes, painting with watercolors, graphite sketching, and figure drawing.
Skillshare Fine Art courses are the courses taught mostly by creative specialists and are ideal for students of every level.
While studying these courses, you can practice and create effective sketchbooks and journals to develop your creative skills.
You can learn The Art of the Science of Drawing in this course. The instructor for this class is Brent Eviston, a Genius Artist, and Instructor.
Besides that, you can also study Acrylic Painting: Learn the Basics for Beginners. Laurie Anne Gonzalez, a professional Photographer, YouTuber, and Videographer, tutors this course.
Graphic Design
This course is for students looking to take their Graphic Design skills to the next level.
This section guarantees various tools, skills, and topics to groom you into becoming an expert graphic designer. Skillshare Graphic Design courses are ideal for both amateurs and experts.
You can learn "Adobe Photoshop CC – Essentials Training Course" in this course. Daniel Scott, a licensed Adobe Instructor, tutors this class.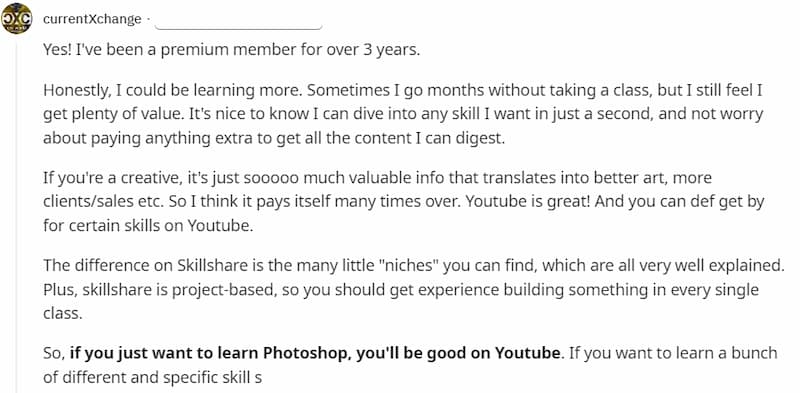 Aside from that, you can also study Graphic Design Basics: Core Principles for Visual Design. The instructors of this course are Ellen Lupton and Jennifer Cole Phillips, co-executives of the Graphic Design MFA Program at MICA.
Photography
This course comprises classes perfect for students who want complete knowledge of photography. Here, you can study the extensive selections of photography skills, equipment, and topics. Some topics include color grading, selecting lenses and lighting, editing, and composition.
In this course, you can study the Fundamentals of DSLR Photography. Justin Bridges, a professional Fashion and Portrait Photographer instructs this course.
Aside from that, you can also learn iPhone Photography: How to Take Pro Photos on Your iPhone. Dale McManus, an expert in Photography and Videography, tutors this course.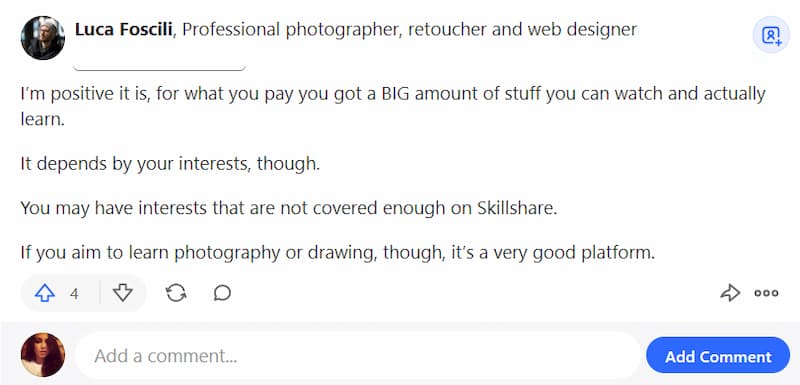 UI/UX Design
This course comprises classes where you can get complete knowledge of UI/UX Design. Studying this course will give you more insight into a wide selection of practical skills training, and topics regarding UI/UX Design.
These topics include web development, application, mobile design, usability, and prototyping tools.
The courses in this category are perfect for students looking to learn the fundamentals of CSS and HTML. Besides that, students aiming to elevate their skills will also find this program practical.
In this course, you can learn User Experience Design Essentials – Adobe XD UI UX Design. Daniel Scott, a licensed Adobe instructor, tutors this class.
Aside from that, you can also study Intro to UX: Designing with a User-Centered Approach. The instructor of this course is Cinthya Mohr, who happens to be a Senior UX Manager at Google.
Music
This course contains classes suitable for students looking to learn the basics of music.
Here, you will be taught various topics like music theory, songwriting, audio engineering, and recording.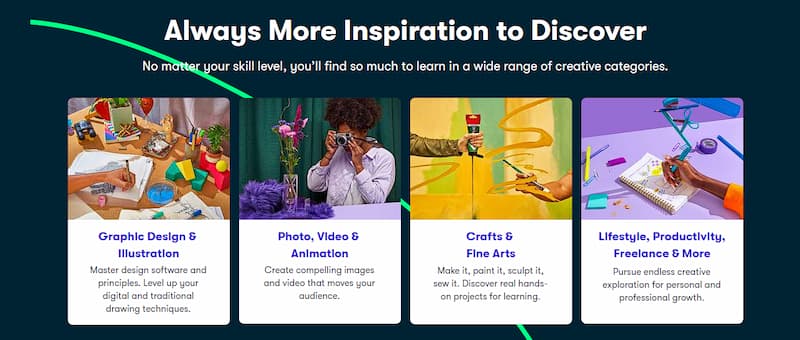 The courses in this section are guaranteed to be effective for you if you are an amateur or a professional in the music industry.
Besides that, the classes are being instructed by creative composers, musicians, producers, and artists.
You can study Learn How to Mix Music with Young Guru in this section. The instructor of this class is Young Guru, a Grammy Nominee and an Icon in Audio Engineering.
Aside from that, you can also learn SINGING MADE EASY (level 1): Complete Vocal Training System. The instructor for this course is GB Voice Academy, Voice Coach.
Freelance and Entrepreneurship
This course is ideal for students seeking complete freelancing and entrepreneurship knowledge. You are guaranteed to learn a wide range of topics on how to be an expert freelancer and an entrepreneur. The topics are certified to cover everything you need about this category.
Here you can learn Stock Market Fundamentals. Zac Hartley, a professional Entrepreneur, and Day Trader tutor this class.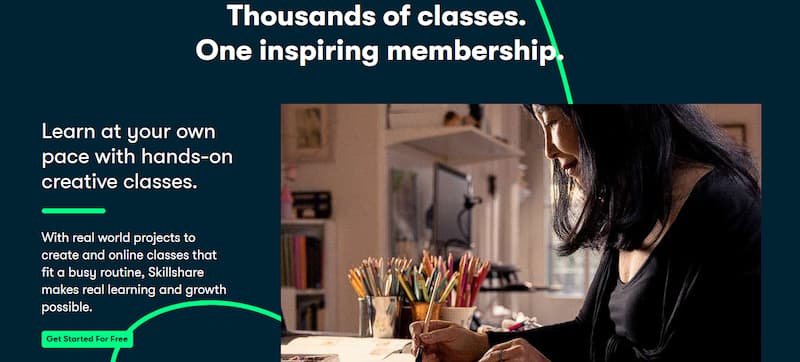 Besides that, you can also study Make a Living as an Artist: Strategies for Crafting Your Creative Business. This course is instructed by Brooke Glaser, a Children's Designer and professional Illustrator.
Web Development
This course comprises classes for students who want to study web development. You can learn many skills and topics if you take the classes offered in this category.
Besides that, the topics in the courses are guaranteed to give you something more as they will cover everything regarding web development.
Here, you can learn Responsive Web Design Essentials – HTML5 CSS3 Bootstrap. Daniel Scott, a licensed Adobe Instructor, tutors this course.
Besides that, you can also study Coding for Beginners 1: You Can Code! The instructor for this course is Applause Interactive, Digital Skills for Life.
Business Analytics
This course comprises classes ideal for students who want complete insight into business analytics. You can study many strategies and topics if you enroll in any programs in this category.
These topics include Microsoft Excel, Data Science, Google Analytics, etc. You can learn Microsoft Excel Essentials: Level 1 Basics – Master Excel Step-By-Step – Learn Excel Fundamentals.
The instructor of this course is Alan Jarvis, an Excel expert. That aside, you can also study Fundamentals of Google Analytics. Jeff Sauer, a Google Analytics Technician, tutors this course.
Lifestyle
This course comprises classes for students who want extensive insight into Lifestyle. Enrolling in any of the courses in this section guarantees you will realize new skills.
Here, you can study lots of strategies and topics. Some topics you will learn in this category include foreign languages, gardening, culinary arts, etc.
Learn Anything With Flashcards – The Ultimate Guide to Anki is one of the free classes you can take in this section. It is a class tutored by Ali Abdaal, a professional Doctor and YouTuber.
Aside from that, you can also learn to Style Your Space: Creative Tips and Techniques for Interior Design—a class tutored by Emily Henderson, a professional Stylist, Host, and Author.
Leadership and Management
This course consists of classes for students seeking complete knowledge of Leadership and Management. There is a 100% guarantee that new skills will be realized if you take any other courses in this category.
Here, your public speaking skills will be well-groomed, and you can study topics such as improving your resume, giving and receiving feedback, and so on.
Presentation Essentials: How to Share Ideas That Inspire Action is one of the classes you can join under the Leadership and management course.
This class is instructed by Simon Sinek, a professional Author, and Optimist. Regardless of your level of knowledge, you are guaranteed to find this class compelling, as you will be taught how to present your ideas expertly.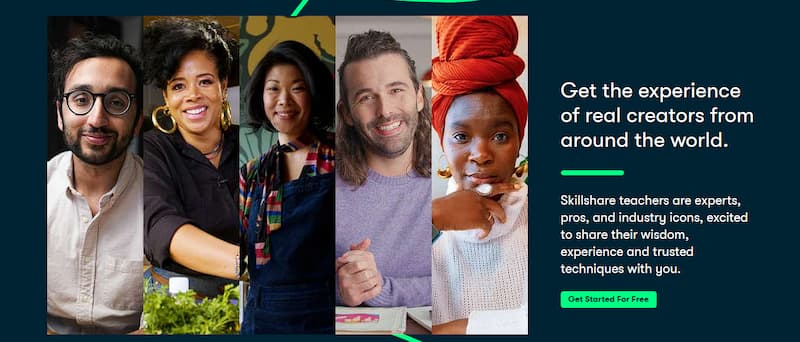 Productivity
This course contains classes ideal for students looking to elevate their production skills and learn new skills.
Here, you will be taught the right strategies and topics to help you understand productivity perfectly. It includes topics like maintaining positive habits, time management, etc.
"Productivity Masterclass: Create a Custom System that Works" is one of the free classes you can join in the Skillshare Productivity course section.
The instructor is Thomas Frank, a Professional Entrepreneur, YouTuber, and Author. Even with your level of understanding of productivity, you are assured of finding this course effective. You will be taught how to create a simple modified productivity system.
Marketing
This section comprises classes that are perfect for students who are looking for complete knowledge of Marketing.
In this category, you are guaranteed to learn effective strategies and topics that would give you a hands-on understanding of Marketing.
Some topics you will be taught include branding, content marketing, social media marketing, advertising, etc.

"Social Media Marketing: Top Tips for Growing Your Followers and Going Viral" is one of the effective classes to study under the marketing section.
The instructor for this class is Cat Coquillete, a Professional Entrepreneur, Educator, and Artist. Students are looking to study the techniques required to boost their followers on social media and build a powerful trademark.
Who Will Find Skillshare Helpful?
Skillshare is the right online learning platform for students looking to improve and learn new skills. It is a great learning platform for you if you are looking for casual education rather than formal education or a certificate.
Besides, Skillshare is the best platform for groups curated classes of students aiming to work together to strengthen their skills and cultivate new ones.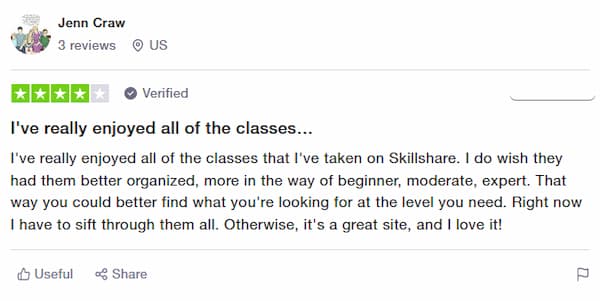 The platform has 3 team plans for groups, and they are as follows:
Starter: This plan is for groups with 5 to 49 members;
Enterprise: This plan is for groups with more than 20 members;
Revive: This plan is for groups with more than 50 members.
If you choose any of the plans mentioned above, your group will have access to the following:
Over 35,000 Skillshare courses;
Teacher and Peer Feedback;
Skillshare Originals;
Class Lists by Topic or Skill;
Mobile use;
Watching video lessons offline.
Additionally, if you choose the Enterprise plan, your group will have access to some developed features such as integration and API, engagement and analytic reports, and curated learning paths.
How to Pick the Right Course on Skillshare
Skillshare has thousands of courses on its platform, and it could be challenging previous students to select the right course. However, there are specific methods of searching for the right course.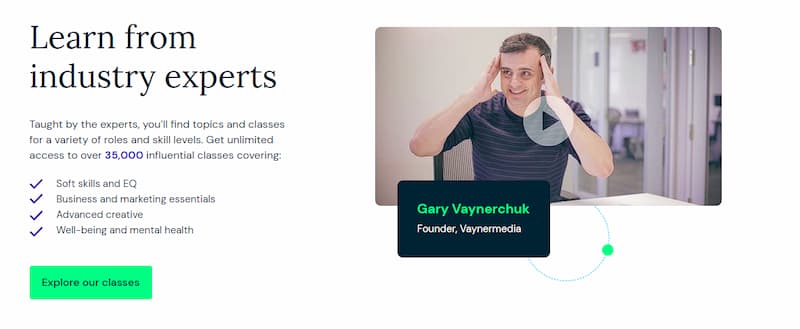 Before you start searching, it is recommended that you have an account on the platform. Doing this will enable the website to refer courses to you based on your choices, making searching easier.
Once that is sorted, you can type the keywords of the course you have in mind in the search bar and search for it.
Besides that, you can go through the trending courses or the recommended ones to see if you can find any that suit your preferences.
After finding classes that interest you, you can mark them and add them to your playlist to view them afterward.

Additionally, after opening a course content, you will find a magnified video player; on the right side, you will find a list of videos.
Besides that, there is a narrative about the instructor, course materials, and class under the video player. You will also discover the number of other students offering the course and those interested in studying it.
Users can also go through the ratings to know if the course suits them and their experience level. Skillshare classes are rated based on their suitability for amateur, average, and experts.
Pricing
Online learning platforms are known to be affordable for students, and Skillshare is no different. However, it can be much cheaper than other popular online learning platforms.

How Much is Skillshare?
You might be thinking, "how much does Skillshare cost?" Well, there are various Skillshare pricing options to choose from, and they are:
Free Trial Membership
Premium Membership
Team's Account
1.Free trial membership
This option is the most straightforward program on Skillshare, as you can enjoy many free courses and services before making any payments. It has an everyday free trial, ad-supported, but does not allow students access to every video lesson on the platform.
Besides that, if you are on the free trial membership plan, you won't have access to documents such as Community Dialogues and PDF Workbooks.
2. Skillshare Premium Membership
This option is ad-free and allows you to have access to every list of classes on Skillshare. The monthly cost for the Skillshare premium membership plan is $19, and $99 annually, depending on how many classes are your preferences.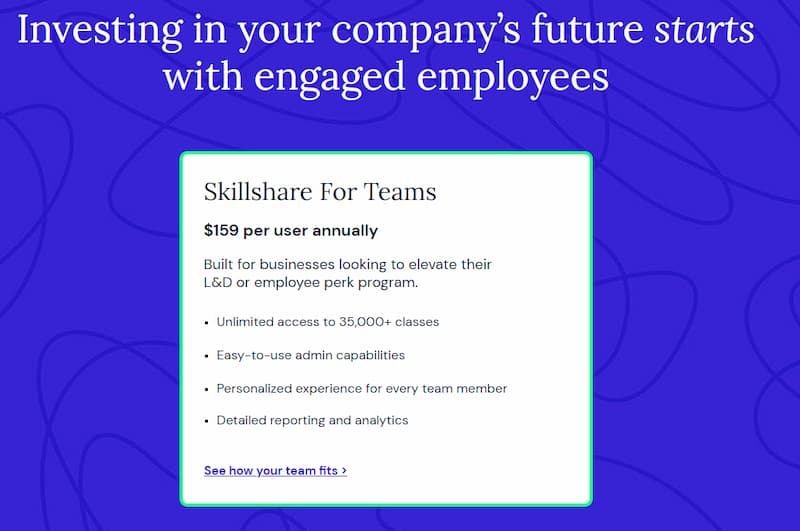 3. Team's Account
This annual membership option has the same payment structure as the premium membership but has different details. It is meant for companies looking to provide their employees with Skillshare accounts operated under a single account. However, such joint accounts would cost you $99 a month.
Besides that, the number of allowed members on a Team's account is 20.
How to Get a Free Trial Membership to Take Skillshare Classes
There is a when Skillshare offers a free trial period for its premium membership, usually lasting between 7 and 14 days. Users can access all premium features during this trial, including complete courses.
To start a free trial, users must sign up for a Skillshare account and provide payment information, which will only be charged once the trial period ends. Users can cancel their trial membership before the trial period expires to avoid charges.
What Payments Are Options Available at Skillshare?
For complete information about the payment options available at Skillshare, visit their website and contact their customer support services.
Quality of Skillshare Teachers and Courses
The Skillshare platform is above other online learning platforms in terms of quality and usefulness. Check out more details about this in the discussions below: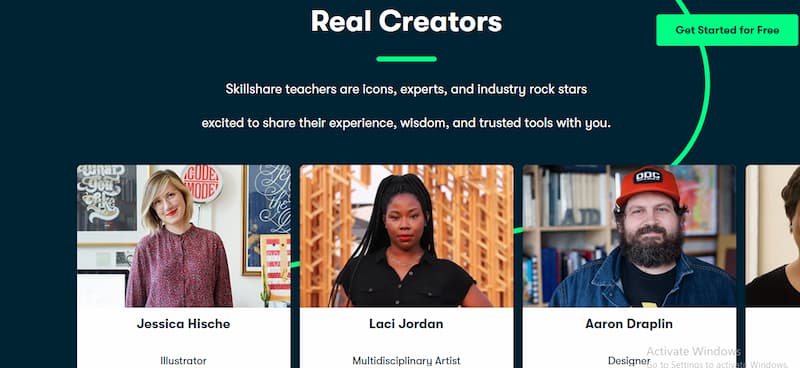 Who Will Help You on This Platform? Are They Qualified?
Skillshare workshops offer over 30,000 courses to its students, which are tutored by thousands of instructors.
Some of these instructors are obtained from a wide selection of skilled professionals and celebrities. However, they also employ individuals with considerable skills as instructors who need applications or teaching experience.
Some well-known Skillshare instructors are Guy Kawasaki, Young Guru, Seth Godin, Paula Scher, etc. These instructors are guaranteed to use their experience in the field and skills to help you get better in your preferred courses.
They have unique tutoring techniques, knowledge, and perspective, which will be vital in getting the best out of you. Additionally, Skillshare recently introduced Skillshare Originals courses for students who want to be tutored only by experts.
These courses are composed by the Skillshare community content group to give you the best online learning service.
Does Skillshare Offer any Guarantees?
Yes, you are guaranteed to improve on any course you study on their platform. Regardless of your skill level in your chosen course, you are assured of enhancing your skills and discovering new skills.
How is Skillshare Different From Other Platforms?
Skillshare differs from other online learning platforms because of its affordable team plans for multiple students. Besides that, it offers more courses than most online learning platforms.
Check our detailed comparison of Skillshare vs. CreativeLive to learn more details about these two platforms.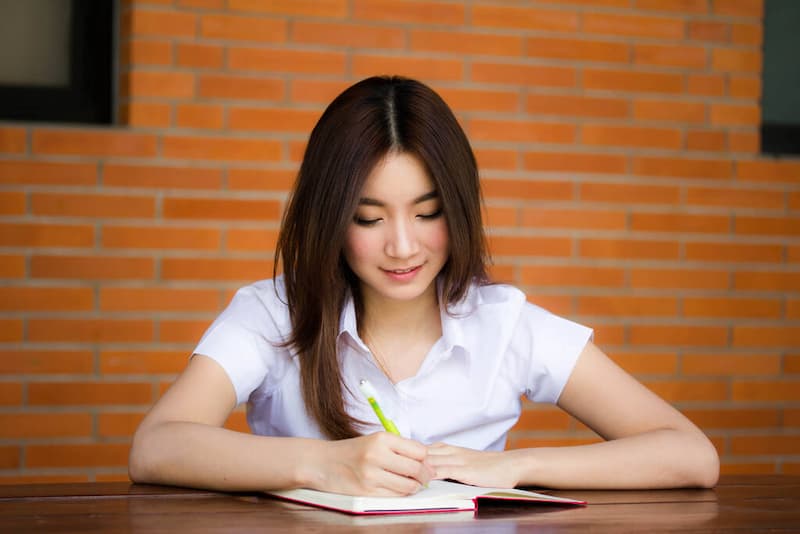 Is Skillshare Worth It?
Skillshare is the best online learning environment for you in terms of the value of the services they offer.
Are Skillshare Prices Worth It?
Yes, the courses at Skillshare are worth the price paid for and are guaranteed to elevate your skills and help you realize new skills.
How Valuable are Skillshare Courses?
Skillshare courses are valuable for all students as there is unlimited access to practical courses on almost anything on their platform.
Therefore, their courses will help you groom your skills, making them valuable.
Is It Helpful For Your Career?
Although you will not receive any certification after completion, the skills you acquire from this learning platform will be helpful in your career.
Student Feedback and Reputation
Reviews from students who use the Skillshare mobile app show that Skillshare customer support teams are polite and effective. Besides that, students' feedback also shows that you can reach the platform help center via live chats, email, or by submitting a ticket.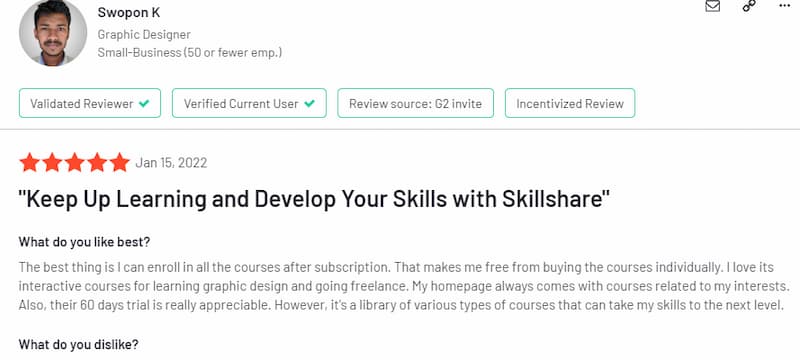 That aside, Skillshare reviews from past students expert teachers, and other Skillshare members indicate that the courses on their platform are guaranteed to help you groom your skills and learn new ones.
Pros of Skillshare
A. Variety of Course Topics
One of the main advantages of Skillshare is its extensive course catalog, which covers numerous subjects and interests. With Skillshare classes structured to allow users to explore multiple courses, you can learn new skills or deepen your knowledge in specific areas.
B. Self-paced Learning
Skillshare courses are self-paced, allowing learners to progress at their speed and fit learning into their schedules. This flexibility benefits those with busy lives or those who prefer to learn at their own pace.
C. Affordable Pricing
Skillshare offers affordable pricing plans, a free trial, and free courses to test things out, making it accessible to a broader audience. With a skillshare premium membership, users can get unlimited access to all courses for a flat monthly or annual membership fee.
D. Skillshare Originals and Reputable Instructors
Skillshare Originals are high-quality courses created by well-known industry professionals and experienced instructors. These courses often provide valuable insights and expert knowledge, making them particularly attractive to learners.
E. Networking and Community Features
Skillshare fosters community through its platform, allowing users to connect with other learners and instructors, ask questions, and share feedback. This feature enhances the learning experience save skillshare classes and encourages networking and collaboration in skillshare class.
F. Offline Access to Courses
With a premium membership, users can download courses for offline viewing, providing the flexibility to learn on the go or without an internet connection. You can also use the Skillshare app to your advantage here.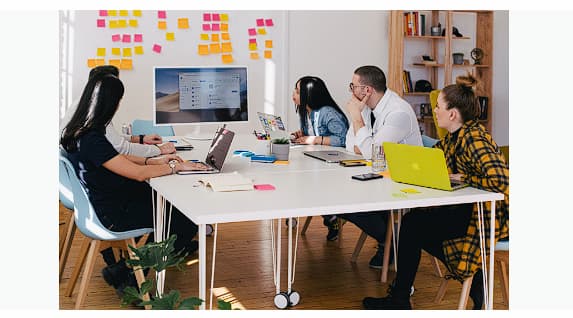 G. Skill-building Projects
Many Skillshare courses include hands-on projects that allow learners to apply their new skills in real-world scenarios. These projects help reinforce learning and provide the student projects a sense of accomplishment upon completion.
Cons of Skillshare
A. Limited Depth of Certain Courses
Some Skillshare courses suggest classes may need more depth or provide more than a basic introduction to a topic. This limitation can frustrate learners seeking in-depth knowledge or advanced skills in a particular area.
B. Variable Course Quality
While many high-quality courses on Skillshare, the quality can vary significantly between courses. Users may need to invest time in finding courses that meet their expectations and learning needs.
C. Lack of Accreditation or Certifications
Skillshare courses do not offer formal accreditation or certifications, which may limit their value for some learners seeking career advancement or professional recognition.
D. No Personalized Feedback
Skillshare courses typically do not provide personalized feedback from instructors, which can be a drawback for learners who require more guidance and support.
E. Ads for Non-Premium Users
Free users may encounter ads while using the Skillshare app or website, which can be distracting and interrupt the learning experience. Upgrading to a premium membership is required to eliminate ads.
Tips for Maximizing Skillshare's Potential
Selecting the Right Courses
Take the time to research courses and read reviews to ensure you choose the best courses for your learning goals and interests.
Engaging in Course Projects
Participate in course projects to apply your new skills and reinforce learning. Completing projects not only helps you retain knowledge but also allows you to showcase your work and receive feedback from peers.
Participating in the Community
Engage with the whole Skillshare member community by asking questions, sharing feedback, and connecting with other learners and instructors. Networking and collaboration with skillshare teams can enhance your learning experience and create personal and professional growth opportunities.
Balancing Multiple Courses
To avoid being overwhelmed, prioritize courses based on your goals and interests, and allocate time to each course accordingly. Balancing your workload will help you stay focused and engaged in your learning journey.
Comparing Skillshare to Other Online Learning Platforms
Coursera
Coursera offers a more academically-oriented approach, with courses from renowned universities and institutions. Coursera courses often include quizzes, assignments, and more in-depth content.
However, Coursera's pricing can be higher than Skillshare's, and the course catalog may cater to something other than hobbyists or casual learners.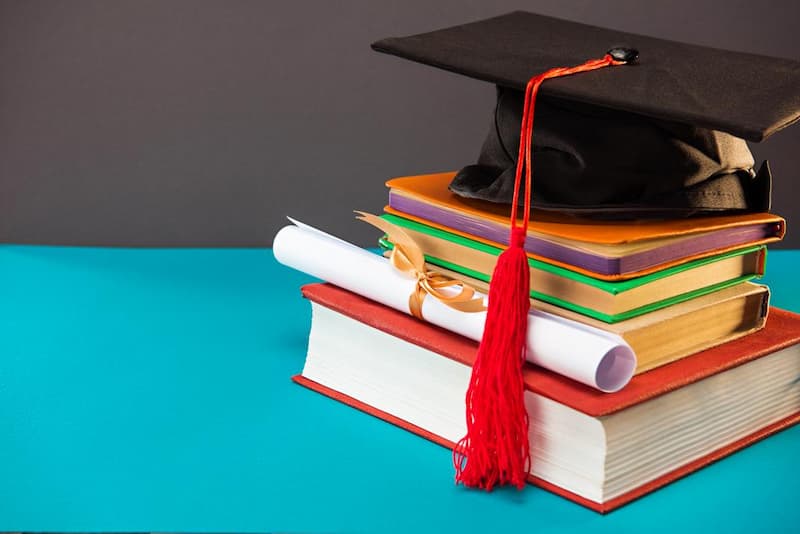 Udemy
Udemy is another popular online learning community with a vast catalog of courses. However, unlike Skillshare's flat-rate pricing, Udemy charges per course. Course quality on Udemy can also vary significantly, and the platform needs the community aspect of Skillshare.
LinkedIn Learning
LinkedIn Learning, formerly Lynda.com, focuses on professional and career development courses. The platform offers a more curated experience, with classes often taught by industry experts. However, LinkedIn Learning is generally more expensive than Skillshare and may not cater to casual learners or hobbyists.
Skillshare vs. Masterclass
Skillshare is much cheaper than other learning platforms like Masterclass, which would cost you $180 annually for a single course. At the same time, Skillshare is one month free and $19 per month after the trial. Check our detailed comparison between Skillshare and Masterclass for more information.
Check our comparison of Skillshare and Udemy or Creative Live and Skillshare review if you need clarification. The latest article we've written is about Lynda against Skillshare.
Summary of Comparisons
Each platform has its unique offerings and advantages. Skillshare stands out for its various online courses, affordable pricing, and community features, making it an attractive option for casual learners and professionals seeking to develop specific skills.
How to Open a Skillshare Account?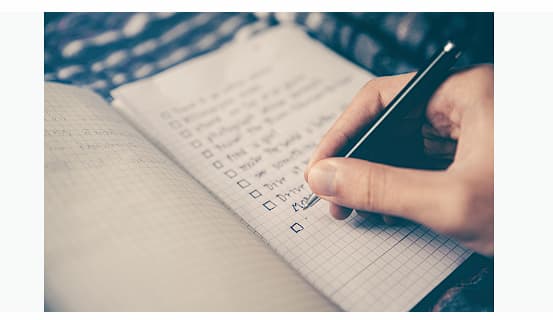 Opening a Skillshare account is a straightforward process, allowing you to access the platform and explore courses. Follow these simple steps to create your access skillshare account:
Visit the Skillshare website: Go to www.skillshare.com and click the "Sign Up" button in the homepage's top-right corner.
Choose a sign-up method: Skillshare provides multiple ways to create an account. You can sign up using your email address, Facebook, Google, or Apple account. Select the method that works best for you. Email: If you sign up with your email address, enter your full name, and create a password. Then, click the "Sign Up" button to continue. Facebook, Google, or Apple: Click the respective button to sign up using your Google, Apple, or Facebook account. You will be prompted to authorize Skillshare to access your account information. Follow the on-screen instructions to complete the process.
Explore courses: Once your account is set up, you can browse Skillshare's course catalog and enroll in courses that interest you. Use the search bar or browse through categories to find courses that align with your learning goals.
How to Cancel Skillshare Membership?
You must log in to your Skillshare account to terminate your Skillshare membership. Once you are in, click on the account setting option, then click on "payments," which is visible on the left side of the navigation menu.
After that, the "cancel membership" option will be visible on your screen; then, you can follow all the cancellation instructions you will be given.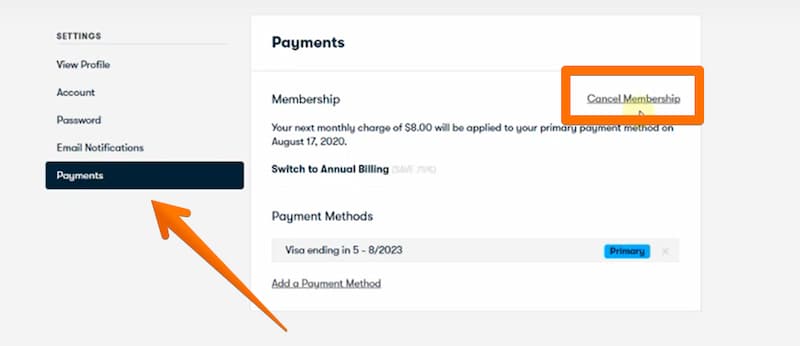 Final Thoughts
Skillshare online courses are worth studying as they are guaranteed to give you value for the money you paid for them. At a Skillshare class, you are assured of having your skills improved and grooming new skills. Therefore, Skillshare is a good company, and we recommend its platform.
If you are still trying to figure it out after our review, you can check the alternatives below or hire a personal private tutor for your need on one of these tutoring platforms.
Final Verdict on the Worth of Skillshare
Ultimately, Skillshare's value depends on your unique learning needs and objectives. It can be an exceptional platform for hobbyists, casual learners, and professionals looking to acquire specific skills, as it offers an extensive range of courses and a flexible learning experience at an affordable cost.
Recommendations for Potential Users
For those considering this platform, begin with the Skillshare free trial to explore it and assess whether it fulfills your expectations. Allocate time to investigate its courses, interact with the community, and engage in projects to optimize your learning experience.
By doing this, you can fully take advantage of Skillshare and determine if it is the appropriate platform for your personal and professional development.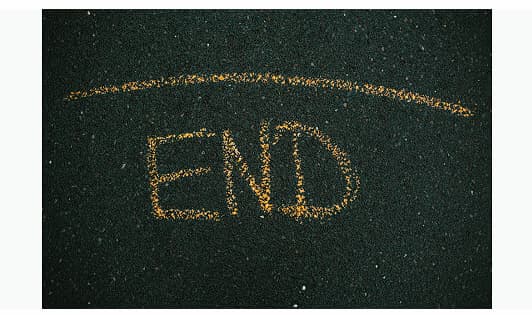 Pros
Variety of Course Topics
Self-paced Learning
Affordable Pricing
Skillshare Originals and Reputable Instructors
Networking and Community Features
Offline Access to Courses
Skill-building Project
Cons
Limited Depth of Certain Courses
Variable Course Quality
Lack of Accreditation or Certifications
No Personalized Feedback
Ads for Non-Premium Users