Overall Comparison: Chegg vs TransTutors
| | | |
| --- | --- | --- |
| Platform | Chegg | TransTutors |
| Subject offers | Biology, Engineering, Math, Science, Business. | Accounting, Finance, Computer Science, Humanities, Economics, Management, Engineering, Science, Mathematics |
| Foundation | 2005 | 2007 |
| Salary of Tutors | Way more, in average 2 USD per question. | In average 0.4 to 0.6 USD per question. |
Online learning is a common phenomenon that has been there since the Internet was available for the masses and affordable as well. It was generally used only to help with research purposes in learning.
But after the pandemic, where traditional education was shut down, the only method left was to study online.
Nowadays, people take help from the Internet in their studies other than online classes, too, and that gives them access to innumerable sources which are not attainable offline.
Many people take online courses as a substitute for traditional education, or they take the courses for help in traditional education courses.
They get access to multiple websites which help in studies as well as homework or other works where students need guidance in. They have expert tutors to help the students save time by making them understand hard topics easily so that they can improve themselves.
Chegg and TransTutors are such websites that help students manage their daily problems, and queries and do their homework as well for a cheaper rate. They have a range of subjects which they offer help in and tutors who are there 24×7 to assist.
But 'which one to trust?', 'Are online tutoring services at all trustable?' – these questions like this are common for you to contemplate.
Let's check that out by comparing TransTutors vs Chegg and their services, whether they are worth it or not.
Why Choose Online Learning Experience?
Traditional education has its drawbacks, although acknowledged more in terms of professional areas. Lately, it is getting recognition and normalized. Online education is much broader and covers almost all sections of interests, which you might not know yourself.
After the pandemic, there is a huge demand for online tutoring. In online learning, there is always a scope for growth as you are being exposed to a broader environment.
You get to interact with people all across the globe and share your experience, as well as get to see theirs. The world is a global village, so you don't need to be stuck with a regional view of it.
Sometimes you need help beyond what your traditional learning is giving you, and online resources provide you with that. You can get a little help from online and use that to get good grades as well.
Online Tutoring Services
Online tutoring services provide you with guidance that you lack in your school, college, university or any course. As these are all generalized education systems, they fail to provide 1:1 help if a student needs it most of the time. Top online tutors are there to help you with this.
Unlike traditional offline tutoring, online tutors do not need to be permanent. When you need help, you post your questions, and they will help you with that particular thing or help with your homework online if you need it so that you can focus on other things and not get drawn back.
Sticking with problems always demotivates you, so you should always take help when you need it to regain your confidence.
Sometimes we all need some extra help when it comes to homework, and that is why many of us decide to turn to PrincetonReview Homework Help review for help.
About TransTutors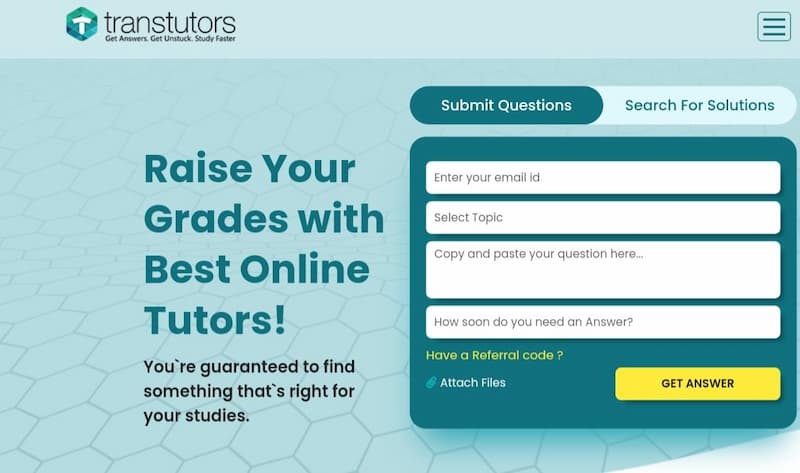 TransTutors belongs to Transweb Global Inc., an industry leader that offers a broad range of educational services. Due to its many benefits, online tutoring and virtual learning have become increasingly popular among students.
The most crucial feature is that it may link an interested student looking for college homework help or get assistance from a teacher right away.
It is user-friendly, simple, affordable, and all of these things. It is a platform for connecting with instructors and working out issues relating to projects, inquiries, and assignments – anything and everything educational.
Students studying a variety of disciplines at various colleges across the world are catered to by TransTutors. They have more than 100 years of teaching experience and help students with better education services and learning opportunities.
With the help of expert academicians and tutors, they have assisted thousands of students across the world in achieving astounding success in their school and college assignments, course curriculum, and test prep with their targeted modules on homework assistance and exam preparation.
Students get the best experience from the websites, and it helps in their overall growth.
Founders and Their Mission
The company was formed in April 2007 in India. The Headquarters is located in Albany, New York. The co-founders are Aditya Singhal, and Nishant Sinha. They desired to revolutionize the online education system.
With the intention of bringing together students from all over the world and experts everywhere, they launched TransTutors. It is currently a significant platform where Experts from all over the world may impart their expertise to students who require it.
Subjects Which TransTutors Offers
TransTutors or Chegg  – both offers a number of subjects to the students.
TransTutors provides over 600,000 solutions for textbooks with step-by-step answers. The subjects covered are:
Accounting
Finance
Computer Science
Humanities
Economics
Management
Engineering
Science
Mathematics
How to Use TransTutors?
To use TransTutors, you have to sign up. If you are looking for help, you just post your questions. The support team will give you a price quote.
If you are okay with it, you pay and give a deadline. A tutor will provide you with the answer to your question.
Advantages and Disadvantages of Using TransTutors

One of the most important advantage of TransTutors is the experts in TransTutors are always ready to answer your questions.
Hence, more than 4,000,000 ready-made answers and questions you get there. Even if you have a unique question, an expert will always be ready for you.
You are not only getting the answers to your questions, but also you will get to see if it is plagiarism free or not. What can be better than this!
The price really fits to your budget when it comes to comparing TransTutors with other leading tutoring websites. Their privacy policy of them is also good as it keeps all your information safe.
The tutors are available from all the fields – primary or high school tutors, and varsity tutors, and they are there to provide with best tutoring services.
They have bad customer service. The customer service replies very late and even if you are not satisfied with the subscription, sometimes the "cancel" button is not shown there.
The paper cost is high, and the writings are sometimes of poor quality.
If you are not happy with TransTutors and want your money back, then you have to go through a long and tiring process.
With a customer rating of 4 stars from 406 reviews, TransTutors has demonstrated that the majority of consumers are typically happy with their purchases. The ninth-placed tutor website is TransTutors. But some customers are not happy with their service. They complain about copyrighted or low-quality answers.
Here are some reviews to have a better understanding:


About Chegg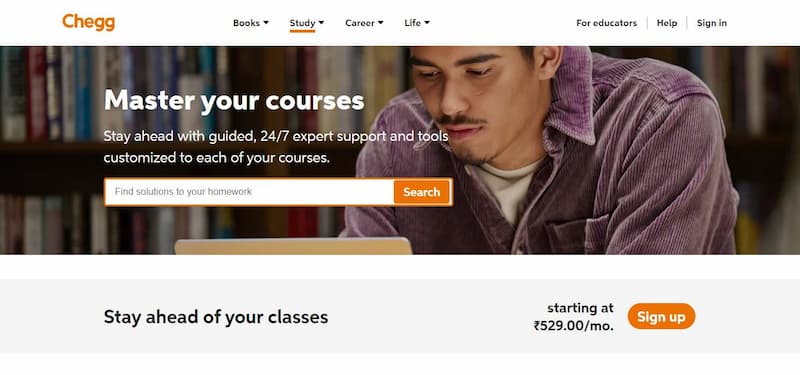 Chegg is an educational platform. It offers textbook rentals in both digital and physical formats, as well as textbooks, online tutoring, and other student services. The headquarters of  Chegg, Inc. is in Santa Clara, California.
The business was established in 2005 and started open trading on the New York Stock Exchange in November 2013. Chegg Services had 2.9 million members as of March 2020, according to them.
Founders of Chegg and Their Mission
Josh Carlson, Mike Seager, and Mark Fiddleke, three Iowa State University students, started Chegg in October 2000. Then Phumbhra and Rashid rebranded the company and renamed it Chegg, Inc.
Also, you can get free unlimited delivery on DoorDash if you get a Chegg Study subscription now.
Subjects which Chegg Offers
If you are new to Chegg, you must know the subjects they tutor in. They teach five subjects namely,
Biology
Business
Engineering
Math
Science
Each subject has subcategories. The list is as follows:
Bio – Biochemistry, zoology, nutrition, immunology, cell biology, and evolutionary biology.
Business – Finance, Economics, Accounting, Operations Management.
Engineering – Electrical Engineering, Mechanical Engineering, Computer Science, Civil Engineering.
Mathematics – Algebra, Calculus, Statistics and Probability, Advanced Math, Other Math, Geometry, Trigonometry, Prealgebra, Precalculus.
Science – Physics, Chemistry.
+Music 101 – Through its Music 101 programme, Chegg promotes competitions for college music teachers. These come to a close with notable musicians giving live lessons in the classroom and the winning school music department receiving a $10,000 prize from the David B. Goldberg Music Scholarship fund.
The ninth iteration of the company's Chegg Music 101 campaign with YUNGBLUD debuted in 2019. In the past, U2, Imagine Dragons, Taylor Swift, Ed Sheeran, Shawn Mendes, Steve Aoki, and Liam Payne have all performed.
How to Start with Chegg?
To start with Chegg, all you need to do is sign up and search for the service you want. You can get their subscription and find a tutor who will give you lessons through audios, videos, etc. You will find a variety of services on the website that they provide.
What Services Does Chegg offer?

Textbook solutions.
Q&As.
Chegg Math Solver.
Chegg writing.
Chegg offers two types of services:
1. Textbook solution:
In Textbook Solution, one can search for the book with the help of the book title. You can browse the chapter and page number and see the solution to your homework.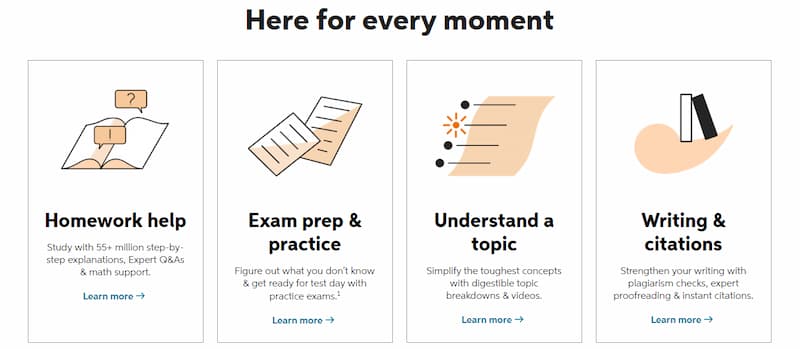 Chegg offers more than 21 million solutions for approximately 9000 books for online tutoring.
2. Q&A with an expert:
If Chegg textbooks do not answer your questions you can upload questions for the experts to review and answer.
Experts are available 24/7 and generally, they answer in more or less 46 minutes.

Chegg also offers more study packs which include:


Chegg Math Solver – step-by-step math solutions;


Chegg writing – Paper citation help to satisfy everyone. Keeping in mind the reviews, it seems like Chegg is more trusted in terms of their service while TransTutors is cheaper on the solution-providing side. One drawback of Chegg is that they do not have any options for humanities. So you have to rely on TransTutors if your questions are from the humanities background.


Make Money by Being a Tutor
Do you know that you can earn money online by just providing answers to questions? Both TransTutors and Chegg provide tutoring jobs to freelancers.
You can provide video and audio solutions to students needing help and answer their queries and earn money. You can also post your own question and answers and get paid for it. It is an easy way to get a small side income side by side with your main job.
Don't worry about your personal information, Chegg maintains privacy and does not share your information with anyone.
Hiring Process for Chegg
It's simple to apply to teach students on Chegg. The process is as follows-
Step 1: Sign-in/Sign-up.
Step 2: Go to the 'Earn' section and select 'Q&A experts signup'
Step 2: Clear the Online Screening Test.
Step 3: Give your credentials for verification
Step 4: Start answering the questions.
When you sign up to be a tutor, you must submit two kinds of identification; these can be a student ID card, a copy of your diploma, or copies of your academic records from your institution. They verify your legitimacy by checking your documents and going through your overall academic records.
After your test and verification, you will receive a mail from them if you are selected as a tutor. Answering questions have 2 steps:
Selecting the right answer
Explaining the answer
How Do I Get the Payments?
In Chegg, you get payments monthly. It depends on how many questions you have answered in a month and how many upvotes or downvotes you get.
Hiring Process for TransTutors
To work as a tutor in TransTutors, you have to first sign up. You will be asked to select your areas of interest in which you will be able to assist students. You must have an educational experience in studying those subjects thoroughly.
After completing your basic personal and professional information, you will be asked to take a little exam in those subjects, which is typically rather easy.
After completing these, you will receive a mail from your manager with whom you will be working. You will get another mail about filling in contact details and the time you want to work in. They will ask you to give another test to verify your ability again and if you pass you will be eligible to have direct assignments from them.
Regardless of whether you sign up for direct assignments or not, they offer money for your first 10,20 and 30 questions. Overall, it is definitely a good deal for the fresher who are just thinking of starting to work.
What is Direct Assignment in TransTutors?
There are times when the question flow is low, in that case, this feature will come to your aid. Normally if you are a tutor, you answer students' questions directly.
But some assignments are given by the TransTutors team itself. If you are receiving Direct Assignments that means you are working directly with them and once they get money from the customer you will receive it on time too.
Average Income in TransTutors
TransTutors does not pay for the capsule questions or the questions that they have themselves created or answered. If a subscription sells because of their answers they get Royalty points. 80% of the subscription value is given to the tutors.
If a direct assignment is assigned, then they get paid upfront. According to the website, 100 questions can make you earn $256 in a year in capsule questions.
Average Income in Chegg
The average overall salary of an online tutor of Chegg will be $400-500. You will be able to get this salary if you have one to six years of experience.
It is said that the salary Chegg offers is 57% more than the other ed-tech companies. The salary estimate is generally based on 102 salaries which are received from the various employees.
Chegg provides prices according to the subject you are teaching. It is divided into 3 sections:
Management
Education and Instruction
Marketing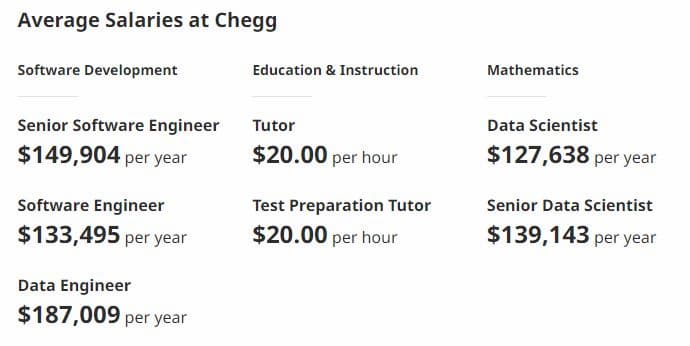 It also depends on the sub-sections. Suppose you work in the Management section, if you are a Business Manager, you will get lesser than Business Development Manager.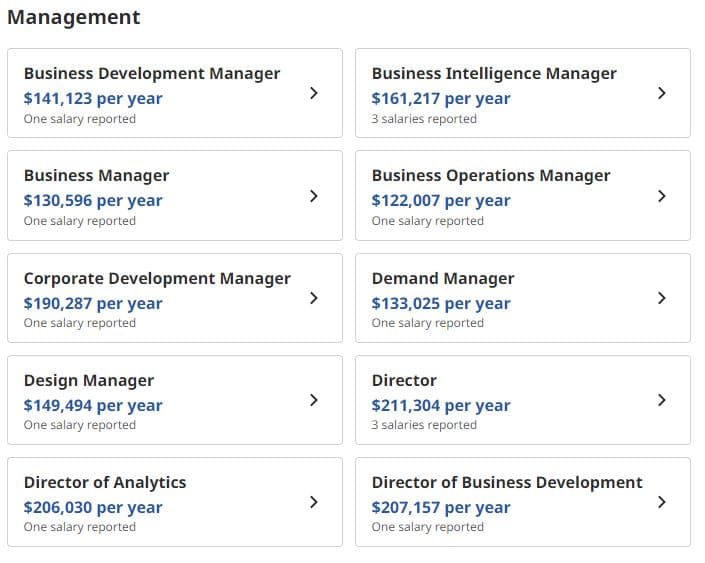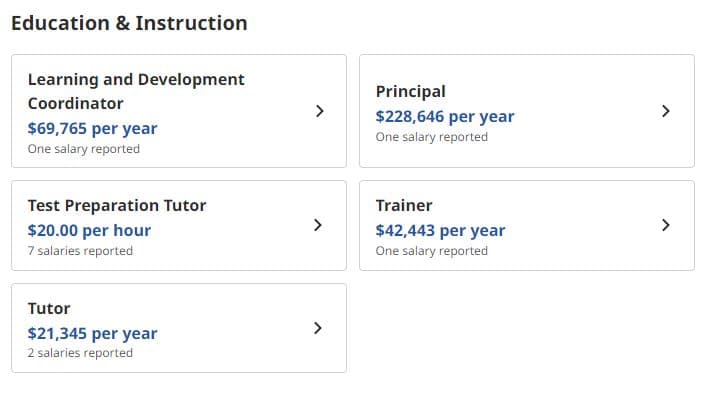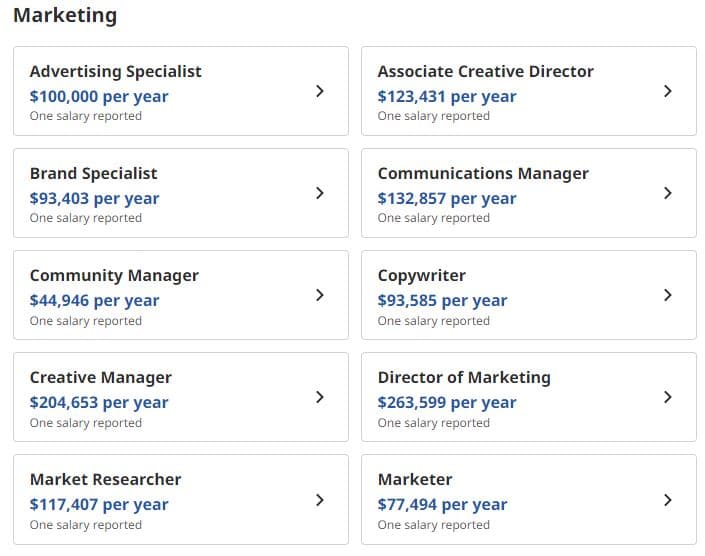 Which is Better Chegg or TransTutors?
Who wins in Chegg versus TransTutors? It is very difficult to take one name as both try to give you the best experience when it comes to online studies.
About salary, Chegg is better as they provide more money for your answers. But again, if you need solutions from the humanities field, you have to rely on TransTutors. And, the best way to learn a language will be learning it from Chegg if it is a programing language. Overall, both websites are good in their ways.  Let's see the experience of employees as well.
Tutor Reviews of Chegg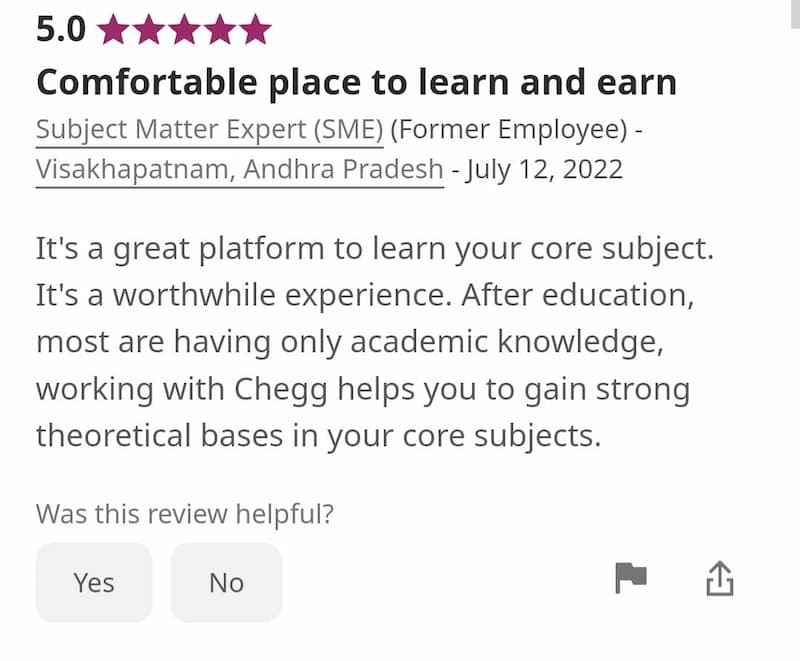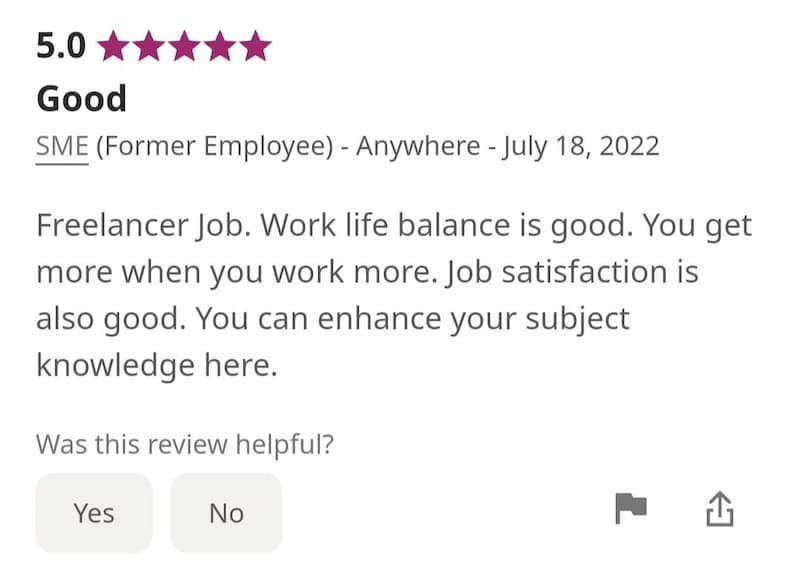 Tutor Reviews of TransTutors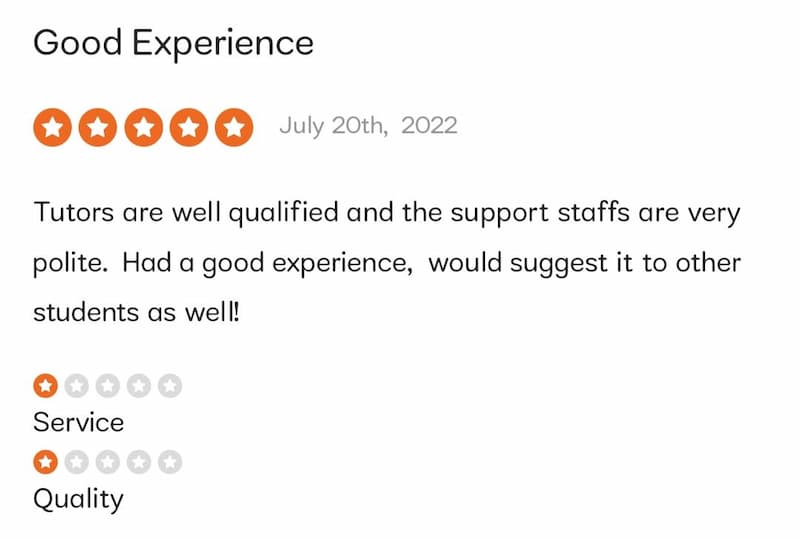 The Bottom Line
The world is changing, so are the teaching and learning methods. Everyone has their own style of learning, there is no right or wrong way. The important thing is the acquisition of the skill you need and being up-to-date. Many tutors in TransTutors and Chegg say that they have learned many things that they skipped in college just to provide answers to the questions posted. They also learn along with the students.
So there is no loss. Hence instead of delving into the comparison of TransTutors versus Chegg, you should use both to learn the skills and be up to date with the modern day learning.  If you also need help or can provide help, reach out to Chegg or TransTutors.