Chegg Tutors Review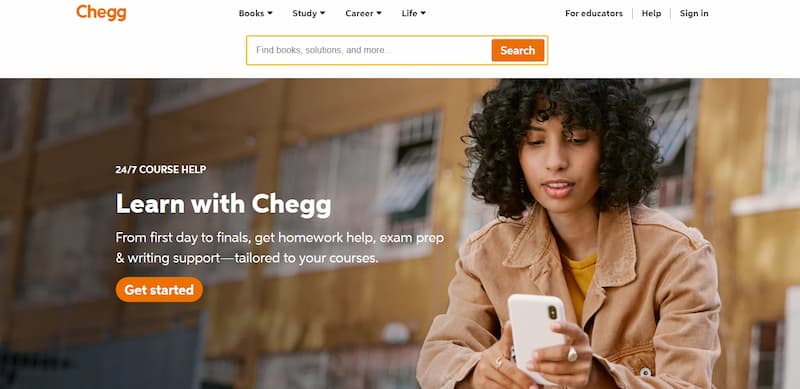 There is help when you are stuck on a certain school assignment and your time is minimal. Chegg online tutoring is the best choice if you seek professional help at fair prices for the services rendered. Some of the common questions prospective clients ask about the program include:
Is it safe to use online learning services?
How much does Chegg tutoring cost?
Can I refer to previous sessions mentored?
Are Chegg tutors legit?
What happens when I spend more minutes on a session than I have paid for?
Are my children's personal details safe on the site?
These and many more questions will be tackled in our article as we have examined numerous Chegg online tutoring reviews and made our own assessment.
Cost of Chegg.com Tutors
If you are looking to find instructors at the fairest prices with the best rating, you are home. Chegg tutor cost is friendly to all, and you can choose the plan that works best for you. When you subscribe to their services, you are awarded free lecturing services for the first 30 minutes, valid for 7 days. How much is Chegg? Thereafter, you pay according to any of the following plans:
40cts per minute;
75cts per minute pay-as-you-go plan;
$48 per 120 minutes weekly plan;
$30 per hour monthly plan;
$96 per 240-minute monthly plan;
Chegg Tutors Payment
Friday is a good day for a Chegg online tutor because that is the weekly payday. The educators are both highly trained graduates and students in the university. Since you get to work on a flexible schedule, you can have other jobs and still get an extra coin working on the site.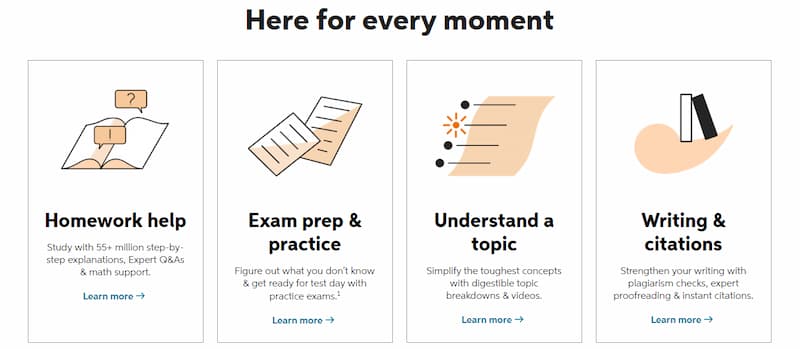 For an hour's work, an instructor earns $20. This money can only be earned when you begin a live session with clients. When the workflow is too much like during the exam periods, the pay increases to around $30 to encourage more teachers to handle more work.
Chegg.com Tutors Quality
Chegg online tutoring is a very efficient service for both urgent assignments and normal reading sessions. There are many teachers online daily to take up tasks assigned to them. From Chegg online tutoring reviews gathered, we can conclude that the clients are happy with the assistance provided.
Parents can monitor all sessions their children take as everything done on the website is recorded. This assures you of the exceptional quality of work. Note that their ethics code allows them to help you solve problems and not work them out on your behalf.

Pros
Reliable for instant help when dealing with urgent assignments.
Affordable Chegg tutor cost.
Keeps your personal information private.
Instructors can work on a flexible schedule at a good rate per hour.
The website offers a free 30 minutes trial for a first-time subscriber valid for the first 7 days.
Keeps a record of your sessions for future reference.
Cons
It lacks a live contact system with the customer support group as you have to email them and wait.
It takes a lot of time when working on complex tasks and graph work.
It lacks an online stopwatch to aid you in keeping track of your time hence easy to use more time than planned.
The pay-as-you-go service costs more: 75cts per minute.
Some of the instructors are not graduates.
Handles urgent homework better than complex assignments.
Chegg Study Review
So, let's continue with the Chegg Study review. All the important information about this service is covered below.
What is Chegg Study, how it works, how to use it?

Chegg Study is one of the best homework help websites and is quite a unique offer on the market, which offers 24/7 homework help in a dazzling array of disciplines and subjects. Working on a subscription-based model, Chegg Study incorporates hundreds of textbook solutions and expert Q&A sessions.
Our review of the Chegg Study will shed some more light on its advantages, alongside covering all merits for students. Similarly, we will review the subscription and membership plans in detail. If you're interested in what you do get with a subscription, take a closer look at our Chegg study membership review, as follows.
What do you get with Chegg Study?
The backbone for most operations and features are competitive advantages compared with other companies. The basic package comes with the two most premier features, namely textbook solutions and Q&As with experts. The first one is incorporating all the latest textbooks and answers to their questions, while the former relies upon Q&A chat with experts in the learning niches you're interested in.
Is Chegg Study worth it? The good news about Chegg textbook solutions review is that they cover all textbooks used in high school institutions, colleges, and universities. What is more impressive is that solutions to tasks are written in detail, covering all steps needed to cope with these assignments.
When it comes to Q&As with experts, all subscribed users are eligible to ask personalized questions that might be related to textbook solutions or not. Is Chegg Study legit? We can be confident in our Chegg Study solutions review that both handbook solutions and Q&A sessions can solve most of the common student issues.
Prices of Chegg Study
Pricing of the subscription for this service. Can you cancel it? When does Chegg Study charge you? In light of our Chegg Study subscription review, we need to mention that the basic version of Chegg Study costs $14.95, including textbook solutions and Q&A with tutors.
We were often asked to shed some light on Chegg Study vs Chegg Study pack subscription models. While the first model that costs $14.95 offers no other configurations except for the mentioned ones, the Chegg Study pack, which costs $19.95, comes with a range of new features.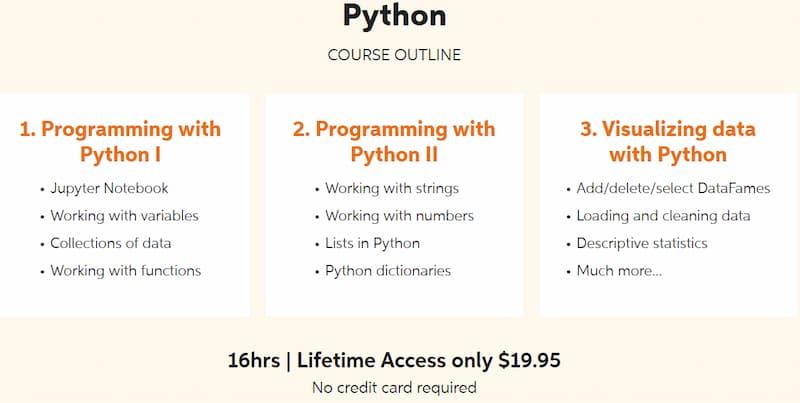 These include detailed video guides, Math Solver, Writing Tool, and the option of asking up to twenty questions daily. With an ordinary subscription, users can only ask five questions daily. This platform starts your membership the same day the payment is completed, alongside continuing it similarly.
For the best math assistance, check the list where we feature all the best websites for math help online.
In case you're a first-timer, our Chegg homework help review also found more information regarding the cancellation of your membership. For all new customers, this platform offers a decent 7-day free trial. It's a great deal to test all the available features of this service, alongside making your mind about this product. In terms of cancellation, the leading website indicates that you can cancel your membership at any time.
Even though dozens of Chegg Study membership reviews indicated that they had problems with cancellation, we managed to deal with it in just a few clicks. In such regard, we can be pretty confident that those Chegg reviews on homework help are either outdated or inaccurate.
Quality of Chegg Study Service
Even though membership, payments, and cancellations are relevant, all students are seeking quality. In such regard, it seems to be a top-notch deal, especially for all users looking for detailed textbook solutions and meaningful communication with experts. As stated in other Chegg Study reviews, it is certainly a top-notch idea to save thousands of dollars by using textbook solutions and Q&A sessions instead of working closely with tutors.

We can agree with Chegg homework help reviews since the quality of textbook solutions is impressive. The same goes for answers from competent specialists in various schooling majors who answer your questions in 30 minutes. Do we really think that decent quality is among the major features of this tool? Sure thing!
Sincere there is no single ideal product in our world, Chegg Study is of no exception. Its most impressive pros for students and alongside those indisputable advantages, we also found out a few drawbacks. Keeping in mind these pros and cons, we are confident that Chegg Study is a reasonable tool for students seeking to improve with their studies.
Pros
Fair pricing.
Straightforward cancellation.
Free trial.
Additional features including Math Solver and Writing tool.
Cons
Mediocre website design.
Responses from customer service might take too long.
Chegg Writing Review
Now it is Chegg Writing's turn. Below is all the info you need to know about this service.
What is Chegg Writing, how it works, how to use it?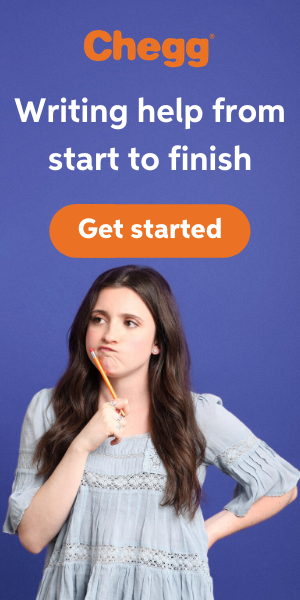 One of the greatest decisions of this company was to launch its standalone feature dedicated to writing facilities. In general, it works as an aggregator of the best options you can get on other websites. The most notable aspects of this tool are creating citations, grammar and plagiarism checkers, and personalized expert checks of your paper.
These three tools make it such a decent platform to boost your writing skills considerably. These tools might come in handy from a student's perspective, especially keeping in mind dozens of written assignments common for most majors and courses.
What do you get with Chegg Writing?
When it comes to the tools that form Chegg Writing, the mentioned trio stands out. The first service, citation creation, will be of good use for college and university students working with academic papers. A citation creation of Chegg Writing is a great tool to create citations in more than 7,000 academic styles and standards, including MLA, APA, Chicago, and Harvard. What is more impressive is that it can also be used to save citations online, coupled with an option to create a "Works Cited" page automatically.
The second feature is an innovative text editor capable of checking your grammar and possible plagiarism issues. You can either insert your paper to the website or attach a file with the text you'd like to check. Although the quality of such checks is a bit lower than the reports of Grammarly, for instance, this tool can spot most of the mistakes easily.
Last but not least, all students can request a standalone check from an expert. This feature can be used up to fifteen times a month, whereas the maximum word count of those papers mustn't exceed 3,000 words. After requesting a personalized check, you'll get comments on your style, tone, writing style, and content in under two days.
Prices of Chegg Writing
How much does a Chegg subscription cost? Can you cancel it? When does Chegg charge you?
Unlike the Chegg Study, a Writing Tool works a bit different in terms of pricing and subscription. Do you remember that we mentioned a Chegg Study pack consisting of various exclusive features? This $19.95 subscription grants you access to Chegg Writing, alongside giving access to other prominent tools that might be of good use for you.

If you want to stick to a regular subscription exclusively to a Writing Tool, expect to pay no less than $9.95. Regarding the cancellation of your subscription, the same rules apply as in the case of Chegg Study. Don't forget that this company charges you monthly, whereas your membership starts as soon as you proceed with payment.
Quality of Chegg Writing Service
Alright, the pricing seems to be favorable, but are these tools of decent quality for writing? To provide a more clear picture, we will now shed light on each feature of Chegg Writing, as follows. In citation creation, this tool is working based on EasyBib, one of the leading platforms dedicated to academic citation and referencing.
When it comes to plagiarism and grammar checkers, we were averagely satisfied with their quality. Although the program would spot most plagiarism, it has issues with grammar and punctuation.
Finally, the personalized expert review of your papers is a top-notch chance to get third-party feedback on your work. Compared with alternative services, it's a decent option to master your writing in the long run. We strongly recommend using it, especially if you had any issues with writing before.
As usual, let's recap all the major pros and cons of this service.
Pros
We were satisfied with a citation creation tool.
Personalized paper checking facility.
It is a decent tool.
Favourable subscription plans to work with your texts and improve as a student.
Cons
The grammar and plagiarism checker need a slight modification.
Chegg Books and Textbooks Review
Last but not least, Chegg Books and Textbook rentals service reviews. Here we compiled all the important and valuable information that people should know about these services.
What is Chegg Books, how it works, how to use it?

While both Study and Writing tools are helpful for most students in the United States, Chegg Books is among the best offers available. This section of the website is a chance to rent, buy, sell, or get limited access to e-Textbooks, all in one place! Students can rent books for a particular time or even keeping them via a direct purchase option.
The entire book collection is impressive and far-reaching, covering most of the disciplines and editions. Depending on what you've read in other Chegg Textbook rental reviews, you'll hardly have a situation where a needed book wouldn't be available. In such a regard, trying out Chegg Books is a decent decision if you haven't used its features before. Now, let's take a closer look at the benefits of this platform in our Chegg Books review, as follows.
What do you get with Chegg Books? Is Chegg Books legit?
Much unlike its competitors, this platform charges no fees or commissions for accessing the entire assortment of books and guides. All you need to do is browse through a never-ending list of books available for rent or purchase. The good news is that this platform is now also working with e-books, making their rental easier than ever before.
As other Chegg Book reviews point out, e-books can only be rented for a particular time frame, ranging from a monthly subscription up to 365 days. Those looking for a Chegg Textbook rental review can be confident that handbooks and paper guides are available in various forms. You can either rent or purchase a specific book easily.
Prices of Chegg Books and Textbooks
Pricing of the subscription for this service. Can you return the book/textbook? When are Chegg Books due? Is there a refund guarantee? All you need to know from our Chegg Textbook review regarding pricing policies is that Chegg charges no funds for a browse of its library.
Since this platform works without a subscription, as in the case of Study or Writing tools, you'd have to pay for your own orders. These include rental or purchase of handbooks and e-books, which vary depending on the handbook and time of rental.

Other Chegg ebook reviews also state that you can rent an ebook and pay the amount of cash depending on the rental time. If you've rented a physical handbook, all orders over $50 are shipped for free, whereas all returns are free, regardless of the price.
We found out from buying books from Chegg reviews that the company guarantees a 21-day risk-free return policy. As a bonus, you are eligible to get a four-week trial for the Study if you're a new user with no experience buying or renting books there.
Quality of Chegg Books
With regard to the quality of books, Chegg e-Textbook reviews mostly endorse quality and convenience, while Chegg Books reviews often have mixed comments. From Chegg Book rental reviews, you can find out that this company allows students to highlight specific passages or moments in physical handbooks.

Comparing Chegg Books with CampusBookRentals, we would say that the latter is a little better. Do you want to know why? Read more in the CampusBookRentals review provided by our experts.
Are Chegg textbooks legit?
Not all users are satisfied with those marks, as pointed out in reviews of Chegg Textbook rental, eventually making it a bit problematic to know what condition of the book you'll get after proceeding with a rental. Except for this minor issue, our Chegg e-Textbook review found out that the quality of e-books can exceed all your expectations.
The next time you'll read another Chegg Book rental review, remember that the price and quality of each particular book or guide are different.
The last part of our Chegg Textbook reviews relates to a wrap-up concerning this platform's most considerable advantages and disadvantages. For your comfort, our Chegg eBook review will enlist all wins and weaknesses of this tool in a table, as follows. Since the pros confidently outweigh all the minor flaws, we can be confident that their Books is a fair service with obvious advantages for students.
Pros
Reasonable prices.
eBook availability.
Far-reaching library.
Purchasing is sometimes less pricey than on other platforms.
Intuitive.
Cons
Quality of some books.
Prices for new book releases.
Chegg.com Story
The company started in the year 2001 as a small company geared towards supporting students. Its name is derived from a combination of the words: chicken and egg. The founder, Aayush Phumbhra, named it that way after going through the hustle of landing a job where you cannot get a job without experience, and you cannot be experienced without a job.
Today, it is among the leading mentoring platforms that enable students in getting internship opportunities, renting out textbooks, online tutorials, name it. It is exactly what they call it – 'the student hub'.
Chegg.com Customer Service
There are more educators than learners on the Chegg website, so there is support for you at any time of the day. They offer 24/7 services and respond to you instantly. It takes about 10 minutes to get into a session with an educator after describing your problem, hence very reliable.
Preply.com also has high-quality customer support – it is a precious thing for such services. Is Preply legit? Find more in our review.
If you need Chegg tutors' support services, you can email them, and they will respond to you. It takes a little longer to get them to reply, but it is always the best customer support you can receive online.
Chegg.com Website Usability
The website is very interactive. You can navigate through any section: textbooks, finding teachers, a little entertainment, and career tips for students. They work on the principle that 'Everything is figureoutable' because it is.
All your sessions are recorded for future reference. If your tasks involved the use of complex formulas and crucial terms, you could always revisit the session you had to jog your mind. It will cost you nothing to revisit.
Chegg's Mobile Apps Usability
When it comes to using this platform on the go, Chegg is one of the best options on the market. Right now, users are eligible to use one of the following apps, including:
Chegg Study;
Chegg Math Solver;
Chegg eReader;
Chegg Prep.
Each of these applications has a specific application, whereas their functionality and design solutions are top-notch. It is noticeable that professional designers were working to make those apps handy and comfortable for daily usage. For such comfort, we undoubtedly recommend trying to use one of Chegg's products from your phone to ensure that mobile access is among the stronger sides of this company.
Is Chegg.com Safe?
During our thorough manual reviews on Chegg, we also browsed and skimmed other reviews of this platform.
Is Chegg a scam? Or is Chegg reliable?
Unlike dozens of Chegg's competitors, the complaints that this company is a scam are almost non-existent. This enterprise seems to comply with all reasonable safety and security standards, especially while visiting its website.
Is Chegg worth it?
Another relevant question that might interest our readers is whether it is worth your money. Gathering all information about this company, we've also questioned a few students who were still using Chegg. They expressed that this membership is a bargain since it can save thousands of dollars associated with tutors.
Can it be considered cheating to use Chegg? Is Chegg safe?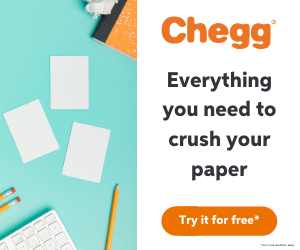 But is it cheating to use textbook solutions or the external help of tutors on this website? No. This answer is fairly simple since those textbook solutions are not that different from manuals, whereas external help is focused on boosting your own knowledge and competence.
Unless you copy and paste ready-made answers with little understanding of those tasks, using this platform isn't considered cheating.