Conclusion
In my opinion, Chegg Tutors is a solid option for students who are looking for professional help with their assignments.
The tutors on the platform are generally reliable, and the pricing is fair for the services provided. I particularly appreciate that the platform offers a free 30-minute trial for new subscribers and that sessions are recorded for future reference.
However, it is important to note that the service might not be as efficient for complex tasks and graph work and that the pay-as-you-go service costs more than 75 cents per minute.
Additionally, the website doesn't have a live contact system with customer support, so you have to email them and wait for a response.
With all that said, I would still recommend Chegg Tutors as a reliable and affordable online tutoring service.
It would be great if you took a look at TransTutors reviews as well.
Chegg Tutors Review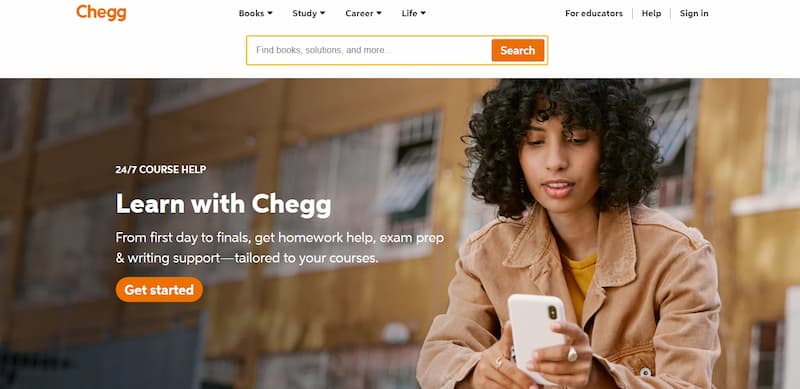 There is help when you are stuck on a certain school assignment and your time is minimal. Chegg online tutoring is the best choice if you seek professional help at fair prices for the services rendered.
Some of the common questions prospective clients ask about the program include:
Is it safe to use online learning services?
How much does Chegg tutoring cost?
Can I refer to previous sessions mentored?
Are Chegg tutors legit?
What happens when I spend more minutes on a session than I have paid for?
Are my children's details safe on the site?
These and many more questions will be tackled in our article as we have examined numerous Chegg online tutoring reviews and made our assessment.
Cost of Chegg.com Tutors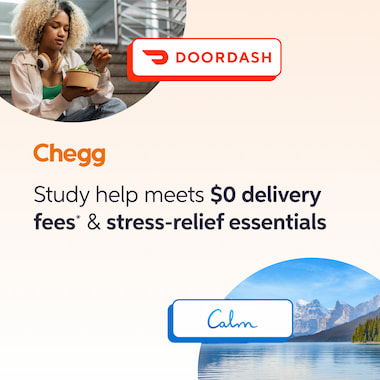 You are home if you are looking to find instructors at the fairest prices with the best rating. Chegg tutor cost is friendly to all, and you can choose the best plan.
When you subscribe to their services, you are awarded free lecturing services for the first 30 minutes, valid for seven days.
Also, from now on, you can get a free Dashpass Student membership on DoorDash if you buy the subscription on Chegg. Click on the image to get activate this offer.
How much is Chegg? After that, you pay according to any of the following plans:
40cts per minute;
75cts per minute pay-as-you-go plan;
$48 per 120 minutes weekly plan;
$30 per hour monthly plan;
$96 per 240-minute monthly plan.
Chegg Tutors Payment
Friday is a good day for a Chegg online tutor because that is the weekly payday. The educators are both highly trained graduates and students in the university.
Since you get to work on a flexible schedule, you can have other jobs and still get an extra coin working on the site.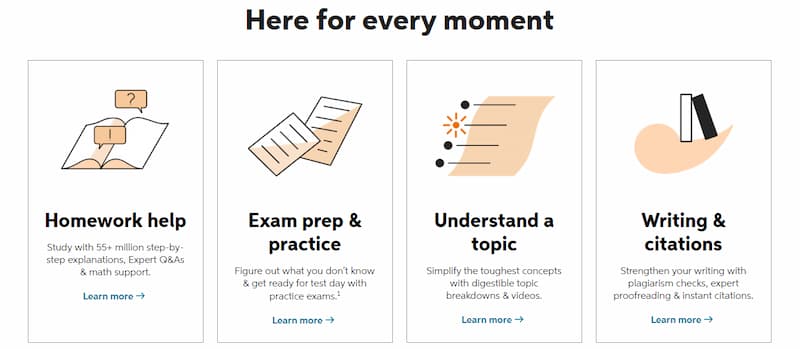 For an hour's work, an instructor earns $20. When you begin a live session with clients, this money can only be made.
When the workflow is too much, like during the exam periods, the pay increases to around $30 to encourage more teachers to handle more work.
Chegg.com Tutors Quality
Chegg online tutoring is a very efficient service for both urgent assignments and normal reading sessions. There are many teachers online daily to take up tasks assigned to them.
From Chegg's online tutoring reviews gathered, we can conclude that the clients are happy with the assistance provided.
Parents can monitor all sessions their children take as everything done on the website is recorded. This assures you of the exceptional quality of work.
Note that their ethics code allows them to help you solve problems and not work them out on your behalf.

Pros
Reliable for instant help when dealing with urgent assignments.
Affordable Chegg tutor cost.
Keeps your personal information private.
Instructors can work on a flexible schedule at a good rate per hour.
The website offers a free 30 minutes trial for a first-time subscriber valid for the first 7 days.
Keeps a record of your sessions for future reference.
Cons
It lacks a live contact system with the customer support group as you have to email them and wait.
It takes a lot of time when working on complex tasks and graph work.
It lacks an online stopwatch to aid you in keeping track of your time hence easy to use more time than planned.
The pay-as-you-go service costs more than 75cts per minute.
Some of the instructors are not graduates.
Handles urgent homework better than complex assignments.
Chegg.com Story
The company started in the year 2001 as a small company geared towards supporting students. Its name is derived from a combination of the words: chicken and egg.
The founder, Aayush Phumbhra, named it that way after going through the hustle of landing a job where you cannot get a job without experience, and you cannot be experienced without a job.
Today, it is among the leading mentoring platforms that enable students in getting internship opportunities, rent out textbooks, and online tutorials, name it. It is exactly what they call it – 'the student hub'.
Chegg.com Customer Service
There are more educators than learners on the Chegg website, so there is support for you at any time of the day.
They offer 24/7 services and respond to you instantly. It takes about 10 minutes to get into a session with an educator after describing your problem, hence very reliable.
Preply.com also has high-quality customer support – which is a precious thing for such services. Is Preply legit? Find more in our review.
If you need Chegg tutors' support services, you can email them, and they will respond to you. It takes a little longer to get them to reply, but it is always the best customer support you can receive online.
Chegg.com Website Usability
The website is very interactive. You can navigate through any section: textbooks, finding teachers, a little entertainment, and career tips for students. They work on the principle that 'Everything is figureoutable' because it is.
All your sessions are recorded for future reference. If your tasks involved the use of complex formulas and crucial terms, you could always revisit the session you had to jog your mind. It will cost you nothing to revisit.
Chegg's Mobile Apps Usability
When it comes to using this platform on the go, Chegg is one of the best options on the market.
Right now, users are eligible to use one of the following apps:
Chegg Study;
Chegg Math Solver;
Chegg eReader;
Chegg Prep.
Each of these applications has a specific application, whereas their functionality and design solutions are top-notch.
It is noticeable that professional designers were working to make those apps handy and comfortable for daily usage.
For such comfort, we undoubtedly recommend trying to use one of Chegg's products from your phone to ensure that mobile access is among the stronger sides of this company.
FAQ
During our thorough manual reviews on Chegg, we also browsed and skimmed other reviews of this platform.
Is Chegg a scam? Or is Chegg reliable?
Unlike dozens of Chegg's competitors, the complaints that this company is a scam are almost non-existent.
This enterprise seems to comply with all reasonable safety and security standards, especially while visiting its website.
Is Chegg worth it?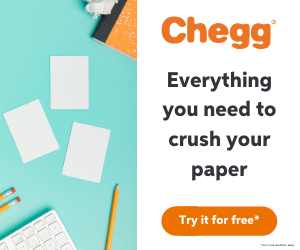 Another relevant question that might interest our readers is whether it is worth your money. Gathering all information about this company.
We've also questioned a few students who were still using Chegg. They expressed that this membership is a bargain since it can save thousands of dollars associated with tutors.
Can it be considered cheating to use Chegg? Is Chegg safe?
No. This answer is fairly simple since those textbook solutions are not that different from manuals, whereas external help is focused on boosting your knowledge and competence.
Unless you copy and paste ready-made answers with little understanding of those tasks, using this platform isn't considered cheating.