Before Reading Our Varsity Tutors' Review
Preparing for the LSAT is daunting; if you are looking for help, consider Varsity Tutors. They specialize in one-on-one tutoring, which is how they are able to keep a high satisfaction rate and offer a satisfaction guarantee.
In this review, we will take a look at Varsity Tutors' LSAT tutoring program, which is one of the most popular options on our list because it offers everything you need to prepare for the test at an affordable price.
Including access to free practice tests and videos explaining how to solve each question type correctly, in order to determine whether or not it's a good choice for students who want to get into top law schools.
We evaluate the quality of online courses based on how thorough they are and how well they prepare students for their exam-day experience.
We also look at how quickly students can progress through each course module and how much time is required per week per module.
In addition, we evaluate this by taking into account students' feedback on each course.
We also check if there's any technical problem with their website and whether it's user-friendly or not.
Varsity Tutors LSAT Review
Varsity Tutors LSAT provides students with a personalized learning experience worldwide through their online platform.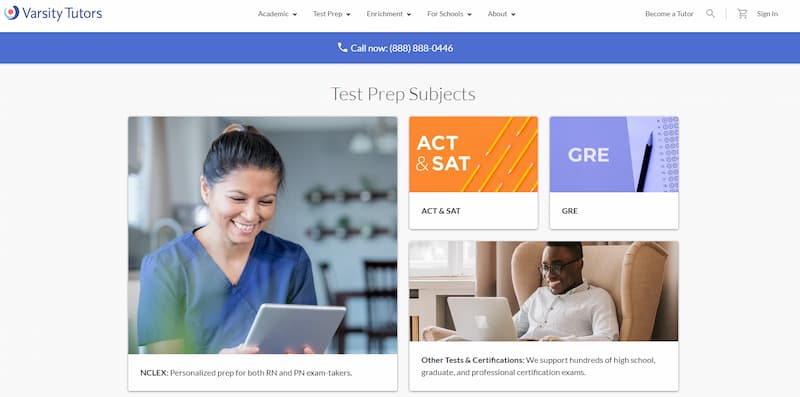 With the tutoring service, you can receive one-on-one and group instruction from an expert LSAT instructor, along with interactive sessions and practice exams. Let's take a closer look!
LSAT Prep Services
It is essential to mention that students should be careful while choosing an online tutor because not all of them are qualified or experienced enough to give proper guidance and assistance to students who are preparing for the LSAT exam.
However, Varsity Tutors has a large pool of highly qualified tutors who can help you prepare for this critical examination and provide you with all the necessary tips and tricks required to crack this tough test successfully.
Their instructors are all highly qualified professionals who figure out how to teach students in an engaging way that makes learning fun!
The following are some things you can expect when you work with Varsity Tutors:
Live Tutoring (1-on-1);
Online Tutoring (group);
LSAT Prep Materials (books, flashcards);
LSAT Practice Tests (free online test bank).
Varsity Tutors offers three different types of LSAT prep services: full-length practice tests with video explanations; daily lesson videos; and weekly live tutoring sessions with an instructor and other students preparing for the exam.
Full-length practice tests include all five sections of the exam plus both writing samples.
In contrast, daily lesson videos include just one section per day with a tutorial explaining how to approach each question type in that section, along with tips on pacing, timing, and deciphering answers that may appear correct but aren't necessarily.
So because they're not supported by any evidence in the passages themselves (or lack thereof).
This platform is helpful for people considering taking the LSAT but needing help knowing where to start.
It's also beneficial for people who have already taken the LSAT once or twice and want to retake it again because they didn't get the score they wanted on the first try.
People who are considering studying law school should also consider using this platform because they may not have time to go back and retake previous tests or study on their own without assistance from someone else.
Here we will discuss the best law school consultants reviews, so you can choose the most suitable option for you.
The Blueprint Prep vs Princeton Review LSAT bring to light the structure and quality of the course provided by these companies. This will help you easily choose which one best suit your educational need at the moment since selecting the right course plays a vital role in getting you into law school.
Varsity Tutors LSAT Cost
Varsity Tutors is unique in that they offer customized tutoring plans for each student. While there are no set prices or packages, they do have a sliding scale fee that depends on your need, income level, and other factors.
The LSAT Prep Services pricing depends on the length of your subscription, which is determined by how many months you want to study for the exam.
Varsity Tutors offers different pricing tiers – Basic ($45/hour), Premium ($65/hour), or Elite ($100/hour).
Each tier comes with its own set of features, such as live online classes, personalized lesson plans, study guides, etc., so you can choose the package that best suits your budget.

They also offer discounts on packages purchased in bulk or when you sign up for multiple sessions at once.
Additionally, they provide a 100% money-back guarantee if you are unsatisfied with their services after two weeks of using them.
All Varsity Tutors prices are quoted in U.S. Dollars (USD) and are exclusive of applicable taxes, which will be added to your invoice at the prevailing rate upon being calculated by the payment processor.
They offer a variety of payment options. You can pay for your LSAT tutoring services with your credit card or PayPal account.
Also, they accept checks and money orders, but they must be drawn from a US bank and include the student's and LSAT tutor's names.
Quality of the Tutors
The quality of content offered by Varsity Tutors is top-notch. Their tutors are highly experienced and knowledgeable in their respective fields and can provide you with tailored lessons that meet your individual needs.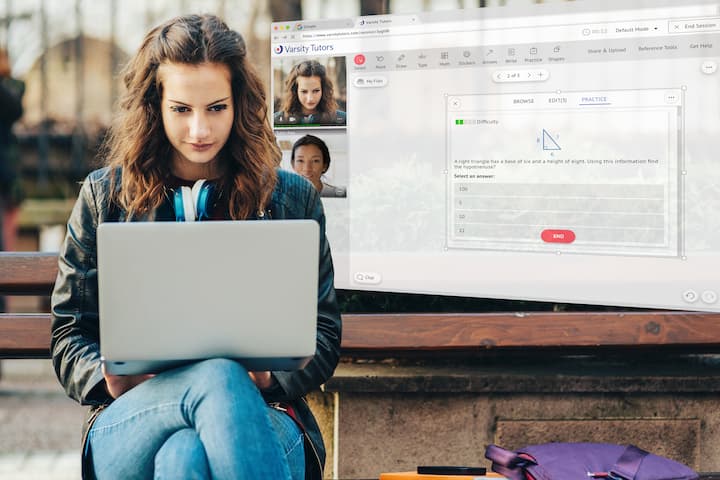 You get access to personalized worksheets and other resources designed to help you improve your LSAT score.
Furthermore, all of their tutors have been thoroughly vetted and have undergone an extensive background check before being accepted.
Varsity Tutors has a team that consists of more than 100 tutors who are all licensed attorneys or have scored in the 99th percentile on the LSAT.
Tutoring is better than courses because Varsity Tutors also have access to more than 500 practice tests which they use as part of their curriculum.
This means that they can provide students with a personalized learning experience since every student has different needs and interests.
Classes are small, with 6 to 9 students. The instructor will tailor his teaching style to your individual learning style and pace.
Learn strategies to conquer tricky test sections, and discover how to apply your knowledge in real-world situations outside the classroom.
Value for Money or Do They Worth It?
The LSAT is a tough test, and if you're like most people, you're looking for the best ways to improve your score.
We have taken a look at Varsity Tutors' LSAT prep services and found them to be very effective.
Our team of experts was able to review over 30 LSAT prep services and decided that Varsity Tutors offers some of the best value for money out there.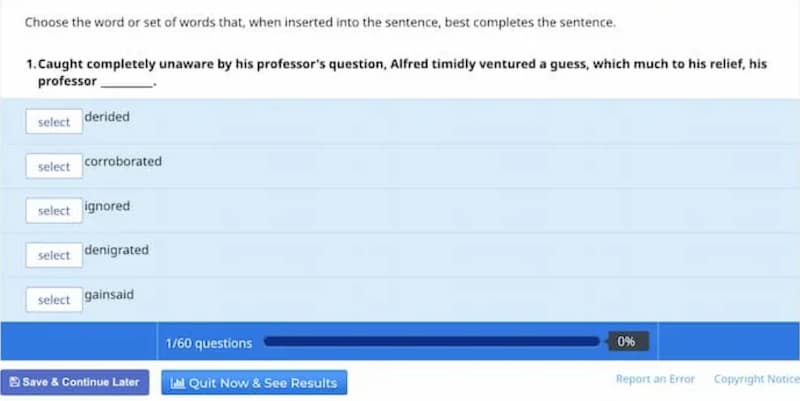 They have a great track record for providing quality tutoring, including excellent reviews from customers who used their services before taking the test.
During our VarsityTutors LSAT review, we came to the conclusion that in terms of value for money, Varsity Tutors offers excellent value considering the quality of services they provide and the prices they charge for those services.
Their tutoring sessions are tailored specifically towards helping students increase their scores on the LSAT exam, making them incredibly valuable compared to other tutoring services that may not be as focused on improving your score but provide general guidance instead.
The value of Varsity Tutors LSAT prep services is high because they offer so many different courses and packages. You can choose which one works best for you based on your budget and needs.
This flexibility makes them an excellent option for anyone who wants to get ahead of the curve in their legal studies or career path.
Student Feedback and Online Reputation
Their support staff is polite, considerate, and helpful — and they're available 24/7. Students can contact the company via phone or email, which is convenient for those who need assistance outside of normal business hours.
Varsity Tutors offers free consultations, so if you're not sure whether their services are right for you or not, they'll be happy to help determine whether their program will fit into your schedule and budget.
Varsity Tutors has a 4.7-star rating on Google, with over 1,000 reviews. The majority of students are happy with their experience in their Varsity Tutors LSAT reviews. The company also has positive feedback on Yelp and other sites.
One student posted on Reddit: "The LSAT was an intimidating test for me at first, but Varsity Tutors made sure I felt comfortable and confident going into my exam."
Varsity Tutors is one of the most well-known LSAT prep companies out there. Their track record speaks for itself. They've helped thousands of students get into top law schools all over the country, including Yale, Harvard, Stanford, and Columbia.
Furthermore, students who have used Varsity Tutors report overwhelmingly positive experiences with them citing their helpfulness in boosting scores as well as their friendliness and professionalism throughout the entire process.
VarsityTutors LSAT Reviews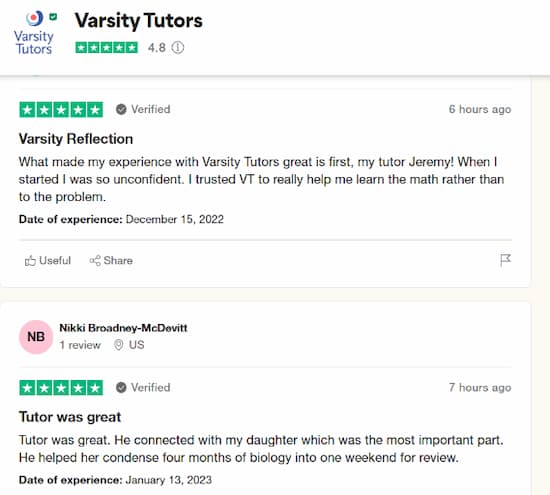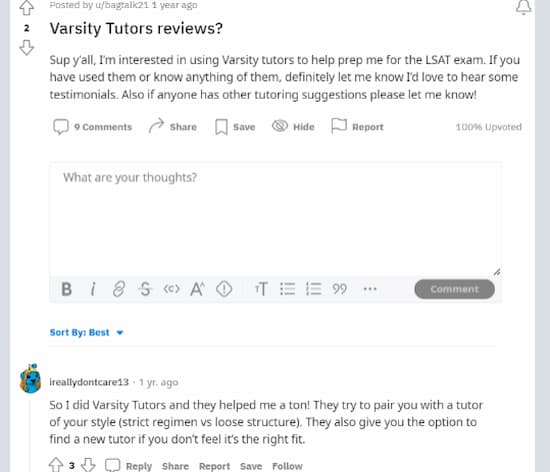 Also, read our comparison of SAT vs LSAT and LSAT vs GRE in terms of how hard or easy these tests are.
Pros
When you choose Varsity Tutors you will be able to receive help from a large number of experts in many different academic areas.
These experts are here to help you with any problem you're having with your coursework and your test preparation.
Professional and friendly customer service reps are available 24 hours a day.
Online tutoring services can provide support to students in countries outside of the US and working adults who need assistance during evenings or weekends.
If you find that your tutor is inadequate for your needs, you can request a new one.
Varsity Tutors offers live sessions and recorded webinars designed to help students prepare for exams.
Cons
We are concerned about the lack of price information on their website.
It appears that you must enter a lot of personal information to sign up for the service.
Prep courses, study tools, and tutors can vary in quality.
We were disappointed to discover that no list shows all the services provided, and there is a small section at the end that explains who they are and what they do.
The website can be hard to navigate.
Unlike other companies, their prep course and study tools are not included in the cost of the LSAT.