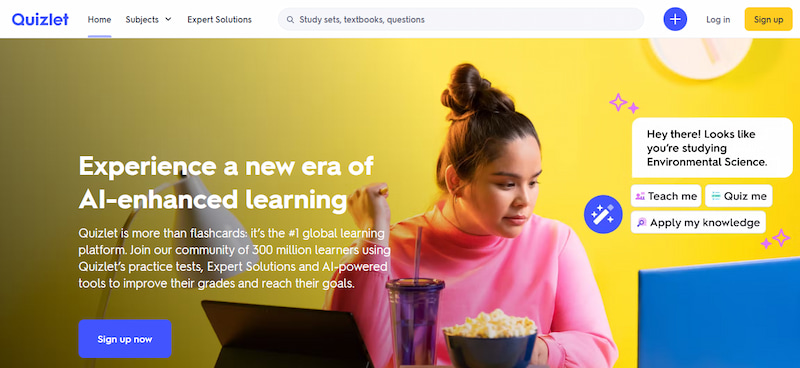 While experimenting with various study methods, I found that Quizlet Plus could be an option. Before I delve deep into this Quizlet Plus review, let us discuss the 'Why' of the story.
Online platforms for education are an imperative part of the educational landscape today. There are thousands of choices, so you must weed through them to pinpoint what's right for you. And that's why we wrote this Quizlet Plus review. We evaluate online learning platforms using a set of criteria that can make or break your learning experience: quality, price, features, user interface, and user reviews. So much!
Why should you believe our Quizlet Plus Review? Well, it's simple. We won't give you fluffy language and speak in technical terms. Simple and unvarnished; that's what we do evaluations. Consider this your secret study weapon, breaking things down in common terms.
Buckle up if you're wondering whether it is worth the fee. We're about to break it down so you can decide if it aligns with your study needs and habits. It is time to separate the signal from the noise in online learning.
The Quizlet Plus Most Important Features: What I Think
My experiences with this platform show the value for money in getting all these extra features as part of a subscription. I believe it can revolutionize how students learn from an early age.
Quizlet proves valuable if you're in high school, preparing for finals, college, trying to grasp more intricate materials, or an adult relearning some skills of the trade, among many others. The selection of studying language resources (even practice tests) cater to all types of learners. It's been especially useful when I need an easy, dynamic way to learn things.
Furthermore, since there is countless User Generated Content, you'll likely find any subject already covered in some study sets. Therefore, if you want to succeed on one of those tests or just learn more, Quizlet can help!
How Does It Work?
Quizlet Plus is the more incredible version of this platform. It's like you open a treasure box for the perks of studying. Through it, I got ad-free unlimited study sessions. Plus, this made available over 300 million premade flashcards from other users.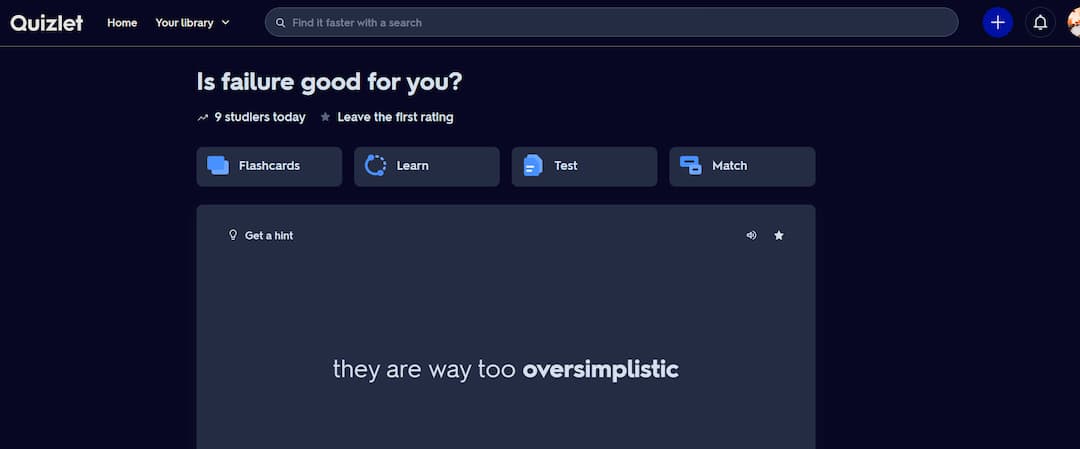 Through this, I had a breezy ride and needless complications where there were none. I paid for Plus access to Quizlet and haven't regretted it since the day I did. Quizlet Plus is a spinning circle. I think of it as a portable partner for learning (in your pocket).
What Are the Main Features of Quizlet+?
Quizlet gives you access to endless card sets and uploads. Think about having an infinite supply of flashcards. What student wouldn't love that? To top it off, you can enhance your courses with pictures and illustrations, so learning is an immersive visual experience.
With custom learning modes, Quizlet Plus takes your studying to the next level. It's like having an on-demand tutor for many broad areas. Say goodbye to your challenging homework problem; now you have AI and experts to give you trusted solutions.
One of the perks is eliminating the irritating ads and the absence of any other type of disruption to the user experience. Goodbye to break times, and hello to Quizlet Plus! Go mobile with the companion app and ensure your education is always portable; whether you're commuting, in remote areas, or without an internet connection, our companion app automatically syncs your progress and provides offline access.
Time is valuable, and Quizlet Plus understands that. Speed up your search and add faster image loading for finding things quickly. Finally, an expert is behind you, explaining the complex issues of many different disciplines.
However, the true beauty of Quizlet Plus is hidden not only in the abilities but also within the level of education they facilitate. Let's dig further to find out how using Quizlet Plus can enhance your study session, leading to an improved and exciting study time.
What to Expect From Quizlet Plus in Terms of Quality?
In my experience with Quizlet Plus, I think it's incredible how good the quality of learning is. Quizlet Plus's premium study tools give you the edge of a whole other tier in education. Take "Learn" mode; for example, it allows you to set timers and have text cues, ensuring you learn things properly!
The reason why Quizlet Plus becomes a unique feature in itself is because of the Offline Access. This makes a big difference, especially when you are always on the go or have Wi-Fi blackspots around. Downloading your study sets beforehand can be crucial to take advantage of the feature. Folders also come in handy when working offline.

Where Quizlet Plus excels is in creating your own custom study sets. This will allow you to design the resources in ways that work with your learning style and feature audio, visual, or graphical elements for a richer experience. These sets can be shared with friends to enable group learning and pull from the collective knowledge in the Quizlet community.
It's not just about quizzes — quizlet Plus is an opportunity to expand your learning experience. It allows you to accomplish your academic dreams with its flexible utilities. The quality of learning on Quizlet Plus isn't just about acquiring knowledge; it's about retaining it, personalizing it, and sharing it with others, all within an accessible and user-friendly platform.
Does Quizlet Plus Offer Any Guarantees?
Quizlet Plus takes a clear stance on guarantees. Their official pricing page doesn't promise any money-back guarantees.
However, diving into the fine print found in their terms of use is crucial. They state that, barring legal requirements, direct subscriptions through Quizlet are non-refundable.

Subscriptions through other platforms are subject to their refund policies, with Quizlet distancing itself from any responsibility.
Furthermore, they explicitly state they won't provide refunds if subscription prices drop, promotional pricing emerges, or Service content and features change. In essence, Quizlet Plus plays it safe, emphasizing the importance of understanding the terms before diving in.
How Is It Different From Other Brands Out There?
Quizlet Plus stands out in several ways that make it worth considering. Firstly, its core focus on flashcards sets it apart. While other platforms offer many learning activities, Quizlet specializes in perfecting the art of flashcard-based learning.
What truly makes Quizlet unique is its vast collection of user-generated content. It's like a treasure trove of flashcard sets covering virtually any subject under the sun. Other platforms often have more limited or specialized content.
Moreover, Quizlet's versatile study modes, including learn, test, match, and spell, cater to diverse learning styles, ensuring a personalized learning experience.
Perhaps the cherry on top is its affordability. Quizlet Plus won't break the bank, making it a pragmatic choice compared to pricier education tech alternatives. So, if you're wondering, "Is Quizlet Plus worth it?"—the answer might just be a resounding "yes."
How Is It Better Than Other Platforms Like Chegg and Memrise?
Platforms
Quizlet Plus
Chegg
Memrise
Prices
$7.99 – $35.99
$7.99 – $19.95
$14.99 – $199.99
Quality
Customizable options

Offline access feature

Creating custom study

Chegg Study

Chegg Math Solver

Chegg Writing service

Flashcards, native videos, and spaced repetition.

Official and user-made material.

Features
Personalized study modes

AI and expert-written answers

Faster search and image uploading

Online Math Solver

Paper Check for assignments.

Plagiarism and Grammar Checker

Languages

Content quality

Course structure

Learn new words
Also, do not forget to check our one-to-one comparison of Quilzlet vs Chegg.
How Much Does Quizlet Plus Cost?
Are you considering Quizlet Plus? Well, let me break it down for you. At around $7.99 a month, it might raise an eyebrow or two. But here's the plot twist: opt for the annual plan at just $35.99, and you're looking at roughly $2.99 a month. Quite the steal, right? Plus, there's a 7-day free trial to dip your toes in.
What's in the Quizlet Plus treasure chest, you ask? No more pesky ads interrupting your study groove, offline access for those Wi-Fi-free moments, and the nifty Quizlet Learn feature. Plus, you'll unlock all seven study modes, create endless sets, and access step-by-step explanations for oodles of textbooks. It even tailors your study path; you can sprinkle in custom images, audio, and diagrams. And guess what? It's all right there on the mobile app.
Now, let's talk about payment. They've got options for days. You can request a quote for future purchases, switch up credit cards if you paid on the website, or change payment methods using the Apple App Store or Google Play Store. Heck, you can even go old-school and pay by check.
So, is it worth getting Quizlet Plus? Well, for the price of a fancy coffee each month, you're diving into an ad-free, offline study wonderland with a side of personalized learning. It's like having your study buddy in your pocket. Worth it? You be the judge.
Quizlet Plus Value for Money
In my expert experience, it's all about weighing the value against the price tag. At around $7.99 a month, it might raise an eyebrow. But here's what you should look out for. If you go with the yearly subscription, paying only $35.99/year, you will be spending around $2.99 monthly. At ~$96 per year, Quizlet Plus is an absolute bargain). It's like a loose change for a wealthy man or woman.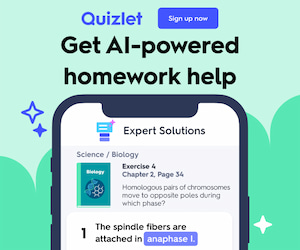 Is Quizlet Plus worth it? A fancy cup of coffee per month gets you in ad-free, offline heaven with some tasty personalized goodness on top of everything else — firstly, not having ads and NO MORE INTERRUPTIONS WHILE YOU STUDY! This package also allows you to read offline, which works great for remote places you could fly over or walk to.
The Quizlet Plus subscription has several different study methods, giving you the feeling that a private tutor is sitting right before you. And we do not mention AI again, as well as AI Magic and expert answers! "It's the answers you need to questions, just like having solutions to your math homework problems.
But where all the beauty and sexiness are is in personalization. Add pictures, illustrations, and voice-over — create unlimited sets just the way you love studying! Collaborative learning is stimulated while also drawing from the collective wisdom of the Quizlet community by sharing these sets with friends.
The Quizlet Reputation: What Do Students Think?
Through my experience with Quizlet Plus' customer service support, they were good and more helpful than any I have seen. They are speedy and always reply to me in case I have any issues and help with anything required.
The conversations were friendly, thanks to their kindness and polite demeanor. It is comforting that a company cares about its users and will do what it takes to help out. In sum, the Quizlet Plus customer service team has always been strongly dedicated to keeping customers happy — another nice touch of value.
On Reddit/Trustpilot, I found some interesting Quizlet Plus reviews. So, let us dig into some of these user stories and throw in my 2 cents along the path.

A Reddit user thinks that Quizlet Plus seems worthwhile, particularly the annual payment option. They explained how the "Learn tool" was helpful to retain information for a more extended period and how the platform also has an easy user interface.
Moving on to Trustpilot, Alex S also appears to be quite enthusiastic about Quizlet Plus. The user called it the best flashcard platform, and they went crazy over the Q-Chat module. While we appreciate the greater fee at £6/month, "they're worth their weight in gold in terms of humanities students," states Fiona. Q-Chat does look pretty cool, to be honest.
I think Quizlet Plus provides a compelling value proposition to students — what with the Learn function plus all the other add-ons. But the price can increase with what you need or use. Therefore, think about how often you would use the paid features.

Lorenza Schwarz praises the platform for keeping her afloat during the choppy seas of dyslexia and A-levels. She commends its adaptability to numerous gadgets and different learning apparatuses.

Alex Lucky's luck, however, wasn't so lucky. He described Quizlet Plus as 'the absolute bad experience' due to sudden surprise charges and non-existent customer service. A frustrating ordeal, indeed.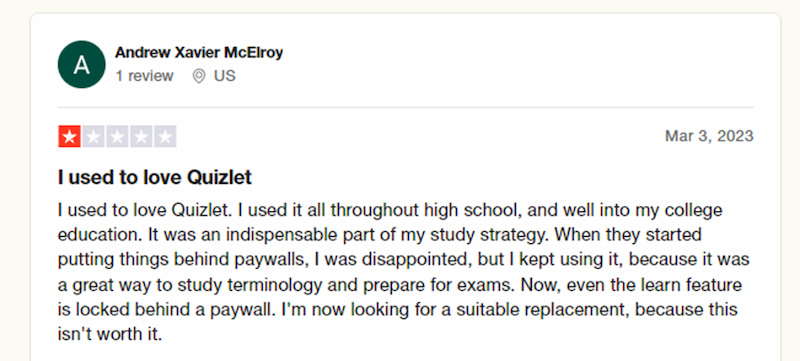 Then, there's Andrew Xavier McElroy, who loved Quizlet until he found out they had started charging for it. The "learn" is even locked away in a paywall now. "I think I'm going to have to go back to school and get another job because Quizlet Plus isn't worth it," he said, adding that he's looking for another source of work.
My opinion is these reviews highlight the polarizing nature of Quizlet Plus. It seems to be a lifesaver for some, offering versatile studying options. On the flip side, it can be frustrating for others, especially when unexpected charges and limited free features come into play.
In my experience, reading these reviews and weighing the pros and cons before diving into Quizlet Plus is essential. While it might work wonders for some, it might not be the golden ticket for everyone. It's all about finding the right fit for your study needs.
Pros
Quizlet Plus offers exceptional customer support, is quick to resolve issues, and is polite in interactions.
Users praise the Learn feature for long-term memory retention, making it a solid investment for learners.
The platform's simplicity adds to its appeal, ensuring a smooth and hassle-free learning experience.
Quizlet Plus offers diverse study tools, making it accessible and valuable for various types of learners.
It can be accessed on multiple devices, enhancing its convenience and adaptability to different study environments.
Cons
The value of Quizlet Plus may vary depending on individual needs and usage patterns, making it essential to consider how much premium features will be utilized.
Some users have reported unexpected charges, which can be frustrating and impact the overall experience.
The Recap: Is Quizlet Worth It?
Is Upgrade to Quizlet Plus worth it? In my expert experience, Quizlet Plus is a valuable study tool, and we can recommend this platform any day. I've tested this platform extensively, and it offers a user-friendly interface with practical learning tools. Regarding LSAT preparation, Quizlet Plus is a worthy option—the Learn feature mainly aids in long-term memory retention, making it a solid student investment.
The accessibility across various devices makes it convenient, allowing you to study anytime, anywhere. While there have been occasional reports of unexpected charges and limited free features, the overall value varies depending on individual needs if you're serious about acing the LSAT.
FAQs
What is better about Quizlet Plus?
Quizlet Plus offers enhanced features, like offline access, ad-free studying, and customizable flashcards. It streamlines learning, making it more convenient and focused. Ideal for serious learners like me.
Do I need Quizlet Plus?
In my experience, Quizlet Plus isn't essential. I've found the free version to be quite helpful for studying. Upgrade only if the extra features align with your needs.
Why should I buy Quizlet Plus?
Invest in Quizlet Plus for a superior learning journey. My experience with it revealed enhanced study tools, offline access, and an ad-free experience, all contributing to more efficient learning.
Is Quizlet Premium good?
Well, from my experience, it's quite handy. No ads, offline access, and some nifty study features. It's worth a shot if you're serious about acing those tests!
Is there a better version of Quizlet?
Alongside the free version and Quizlet for teachers, Quizlet Plus is the superior choice for students. In my experience, I've found it to be the best option for academic success.