The complexities of writing a good business plan and the time it takes to complete one present a real challenge to everyone except an expert. Every Wise Business Plans review written by a professional recognizes that. It is not sales talk motivated by people looking for business; it is an objective observation. Several CEOs and owners of small businesses have agreed to Wise Business Plans' reviews and have usually thanked the company for their help at the same time. Which the best business plan software on the market? This LivePlan vs Bizplan article is a comparison of the features, cost and support of both application.
Whatever sector a business operates in, it needs good management information to help with daily decision-making. How can anyone expect to make good decisions regularly if they are using inaccurate or outdated information?
The answer is that they cannot other than as a matter of look. One of the most important parts of management information is the financial detail of budget and cash flow with regular performance updates against forecasts. In extreme situations, such information can lead to a business changing direction quite dramatically.
Likewise, businesses looking to prepare finance applications must make out a case for acceptance. A business plan is integral in every application because it provides the lender with information and shows professionalism on the part of the applicant.
Expert help does come at a price, but a small company rarely has personnel experienced in preparing accurate business plans. That's when the best business plan writers reviews come to the place. There may not be anyone with any experience in such matters in some companies, hence the absolute necessity of third-party help such Wise Business Plans can provide. The decision on whom to use should consider online reviews from professionals and previous clients of companies offering their services.
Wise Business Plans Overview
Wise Business Plans offers a service to businesses wanting to make out a finance case and need access to good management information to help with decision making. The company uses professionals whose consistently good work has satisfied a large database of clients. By using highly qualified personnel, Wise Business Plans can deliver quality every time.

What is WiseBusinessPlans?
Whatever the business sector that a client works in, this service has a template that can be personalized to suit. It will be written from information provided by the client, revised where necessary, with the final plan always approved by the client. Each WiseBusinessPlans.com review points to the effectiveness of the company and a wide range of consulting services.
How Does WiseBusinessPlans Work?
Once clients sign up, they will be assigned a writer who will correspond directly to write the business plan. Clients need to provide relevant information to get a good plan developed with the financial aspects handled by someone whose expertise lays out the figures in an organized way that potential lenders and other potential readers will understand.

Does WiseBusinessPlans Guarantee that They Have Professional Experts?
Yes, everyone who writes a business plan for clients has an MBA qualification and extensive experience writing or updating business plans for clients.
Are WiseBusinessPlans Online Services as Effective as They Say?
A business plan needs to be accurate and to represent a true picture of the client's business and expectations. It does depend upon the writer being given all the information needed to produce a professional paper. That cannot guarantee success because it depends upon the view of the lender when being used to raise finance and the ability of the client's management to implement the ideas. There are no other provisos on the quality of the work.
Is WiseBusinessPlans Safe?
Wise Business Plans will always keep client information completely secure from any third party not authorized to access it. The testimonials of previous clients and WiseBusinessPlans reviews never contradict that fact. Is WiseBusinessPlans legit, you may ask, and the answer is most certainly yes, it is.

Is WiseBusinessPlans One of the Best Business Plan Writing Service out There?
Any criticisms of Wise Business Plans are minor, making it one of the best software alternatives in the market today. But remember to check business plan software for Mac reviews on our website to decide; maybe software is what you are looking for.
Story of the WiseBusinessPlans
The Internet has created a great opportunity for companies that can offer expert services. It allowed service companies to get their message out to their potential market without using the traditional means of marketing and advertising, which sometimes could not be targeted correctly.

Wise Business Plans has more than a decade of successfully accepting clients who need expertise in producing business plans to suit their needs. It launched in 2008, and the need for expertise became even more important because the recession began that year. Hence, businesses needed experienced help to be able to continue as the recovery started.
Services at Wise Business Plans
The Company specializes in business plans but can offer advice in general where requested. However, the different plans that Wise Business Plans offers have established the Company in the marketplace. For a complete software product for your computer, you should check Business Plan Pro® 12 review on our website.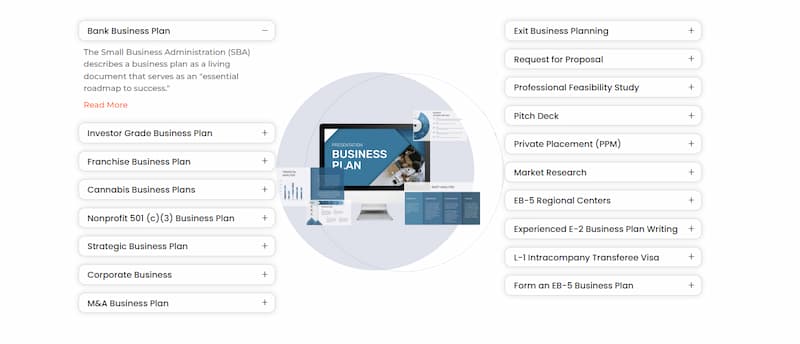 Investor Business Plans are self-explanatory. They are used to attract finance, so the plan must include an estimated Return on Investment (ROI), information on the applicant's staff, leadership, skills, and an analysis of the market sector and the competition. Some may involve start-ups, but others may be aiming for expansion or a new avenue the business wishes to pursue.
Bank Business Plans are similar to banks wishing to get as much information as possible to support an application for funds. It must show how any loans will be repaid over the agreed term. Such a plan needs to be laid out professionally and be easy to read, and make a convincing case.
A Strategic Business Plan looks at the market and the trends in specific sectors. It inevitably makes forecasts, and assumptions, which makes the use of professional services very sensible, given the expertise they have together with research and financial personnel.

Non-profit Business Plans need not mention ROI because the priority is demonstrating how funds will be used wisely within an organization. The plan must assure readers that the staff has the expertise to run the organization properly.
A Franchise Business Plan is only relevant where a franchise is possible from a parent company that wants to know that the franchisee can fulfill the obligations that it must sign up to maintain the name, quality, level of service, etc., necessary.
An L – 1 Business Plan is specialized. It must make out the case for getting permission to bring foreign staff over into the USA. Obviously, that case includes the qualifications of the relevant personnel that justify visas, etc.
An E – 2 Business Plan is also to make a case for granting a visa for a foreign investor so that the authorities will see the benefit of granting permission for the applicant to live and work in the USA.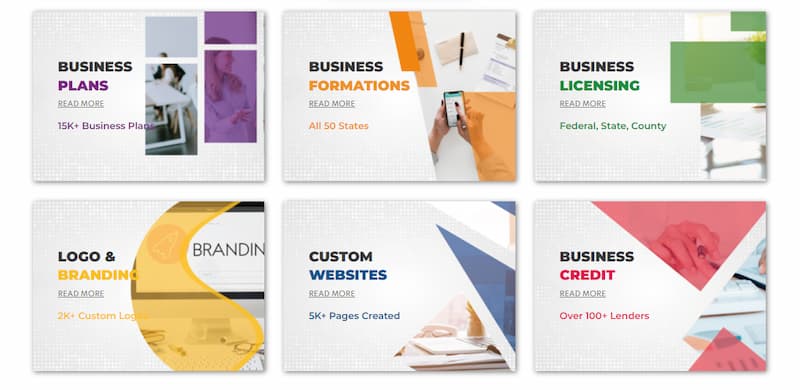 An EB – 5 Business Plan seeks to obtain a green card for permanent residency in the USA and must make a convincing case to the authorities. Job creation plans are an important aspect of getting approval.
A Mergers & Acquisitions Plan looks at the takeover of one business by another and how the new organization can rationalize the business to be successful.
Pricing of the Services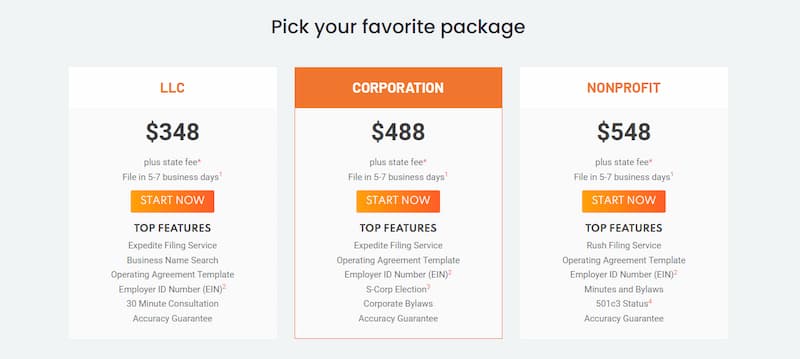 Clients are looking for personalized service, so the price varies depending on the requirements. Basic plans start at $1650, but where more research and expertise are needed, perhaps start-up plans or those looking to attract investors, the price rises. Any plan will rarely cost more than $5000.
But such prices are not affordable for everyone. For those interested in a more affordable solution, we recommend checking out the LivePlan.com reviews at EduReviewer. This alternative business plan software might be just what you are looking for.
Quality of WiseBusinessPlans.com Services
No WiseBusinessPlans review raises any question about the quality of the work provided. Some plans come in more depth than others, but that is because of the client's requirements when engaging the company.

Customer Service
Once a client signs up for Wise Business Plans, they directly contact the person responsible for preparing the plan. The contact remains in place throughout the whole process until the job is completed.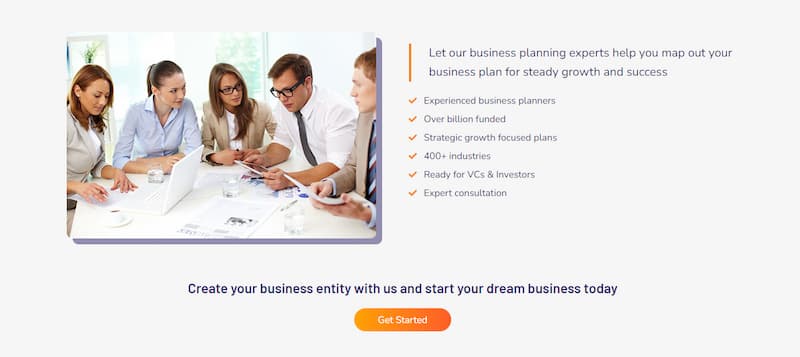 Pros
The Plans will only be finalized the analysis of the market and trends on growth.
Every writer has an MBA and works with individual clients, supported by researchers and financial experts.
Clients correspond directly with their writer, and this is regularly mentioned as a real advantage.
A good balance between price and the amount of research/analysis that goes into a plan.
Available for all business sectors.
Quick turnaround.
Additional services available as required.
Cons
There is no legal advice provided in the service.
There are cheaper alternatives for basic work.
Shorter revision period than some competitors.
No live chat.
It can take too long.
Not involving the right people.