When starting a company or brand, you must have a road map of your activities ahead.
Thus, it would help if you have a professional business plan written to highlight all the forecasting touching on finances, human resources, and marketing.
However, innovation gave rise to a new norm in how we run things.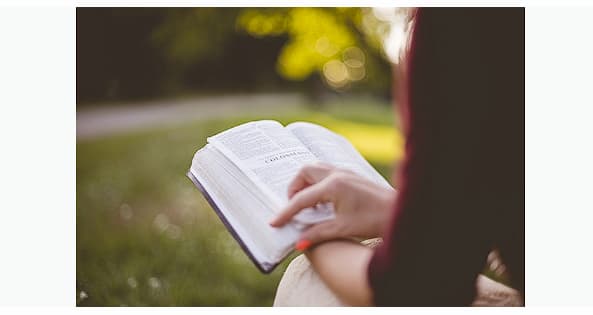 The use of business plan software to compose crucial documents not only saves time but money.
For these reasons, we have taken the time to review the best software to create your own business plan. Learn more about EquityNet reviews and find out if it's legit or a scam.
Thus, you will not beat around the bush looking for a program to find the best software in the market.
Why do You need to Consider EduReviewer's Review?
EduReviewer is known for the most informative and precise work on reviewing the best educational and business features.
We present the following detailed overview of the best software for you to consider before settling on the best business plan software solutions to work on your project.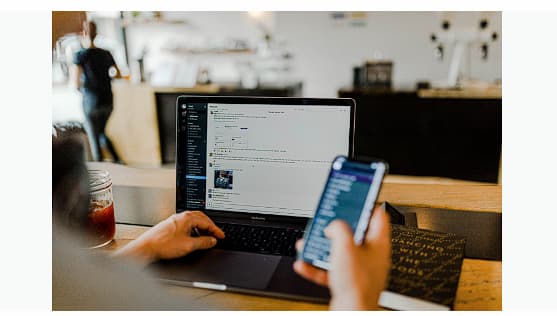 Our comprehensive nature of reviewing every program gives you valuable information you cannot find anywhere.
We analyze the majority of business plan software reviews online.
Criteria Used to Evaluate Business Plan Software
To give a detailed review of the best business plan writing software, we consider the following factors:
User interface,
Pricing,
Ease of use,
Guarantees,
Money-back policies.
Besides, we have gone a notch higher by highlighting the key features, merits, and disadvantages of each package.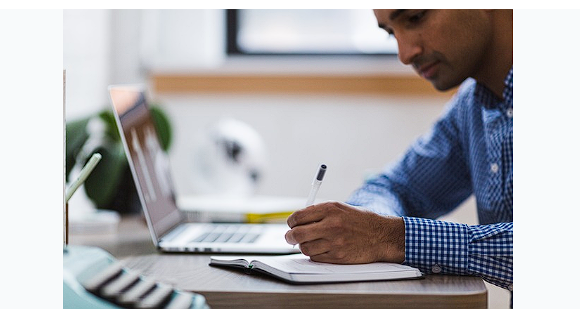 Finally, we give reasons for why we like various services and their customer service experience, making the best software to create a business plan.
Top Business Plan Writing Software in 2021
LivePlan: Top-rated business plan software, comprehensive and precise soft for small and medium-sized enterprises.
PlanGuru: Accomplish all your business goals with ease.
Enloop: Efficient program for all your business needs.
Palo Alto Business Plan Pro: Professionalism and efficiency to win the hearts of all investors.
GoSmallBiz: Suitable for small brands and features excellent marketing tools.
Below you can find detailed business plan software ratings and reviews.
LivePlan

Easy to use;
Allows customization of any brand;
Boosts creativity and gives freedom in making choices;
It offers affordable plans for leaders that need business plan software at just $15 per month for the annual plan.
Not favorable for large enterprises;
Forecasting is limited to a few years;
Focuses more on accounting procedures, leaving out other industries;
Limitations when exporting data to sophisticated accounting programs, e.g., Microsoft Word.
Here is the cheapest and the best software for creating business plans you can use for your company's needs.
The program is designed by Palo Alto Software for entrepreneurial individuals who seek efficiency and accuracy in making a vital document with affordable plans.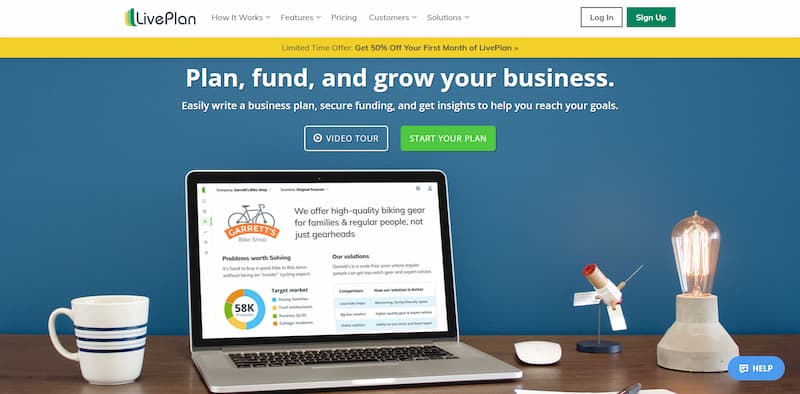 User Interface and Customer Care
You will fall in love with the friendly interface and prompt support response.
The waiting time for all your queries will not exceed 5 minutes as they have a ready time to answer your questions.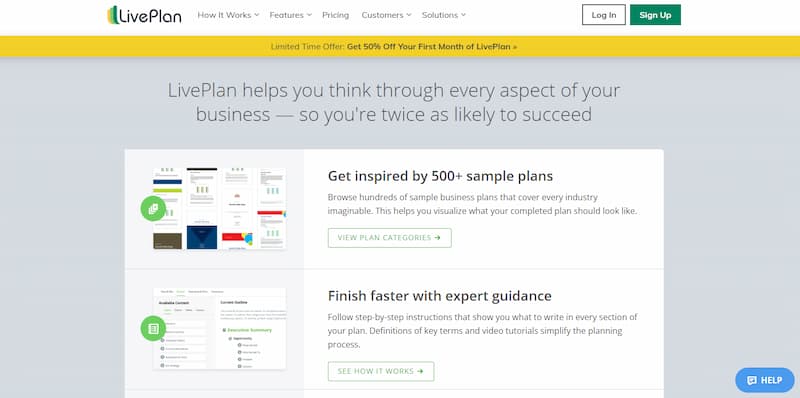 Pricing and Guarantees
They offer the friendliest rates, starting at $15 per month for the annual package and a high of $20.
Besides, you have a free plan covering 60 days and a money-back guarantee.
Moreover, you are assured of your data security as they use encryption technology to keep your information safe.
Finally, their overall quality is value for your time and money as you easily navigate your way around.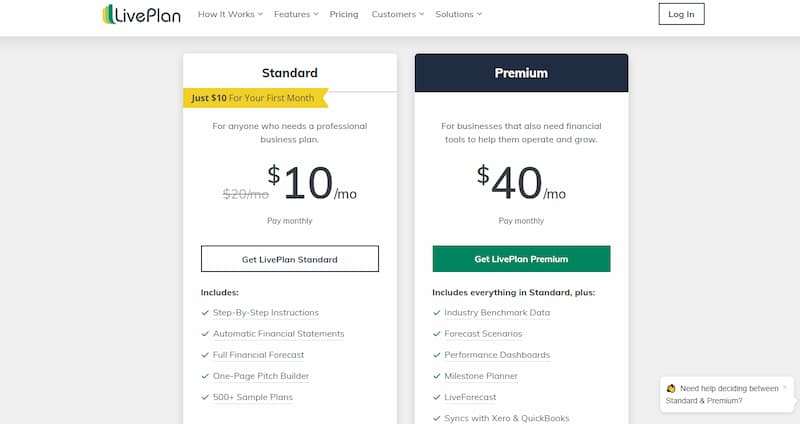 Key Features:
Tracks daily performance
– you can check all your company's operations using the program, as all reports are inbuilt. Hence, you save time and get to make timely decisions in your operations.
Tons of sample plans
– when making a company's performance plan, you need to check what others have done to avoid making some obvious mistakes. The software gets you sorted here as you have a gallery comprising 500+ plans for you to analyze.
Competition comparison
– Here is the best online business plan software for your big and small brand, as you can comfortably compare your company to its competitors.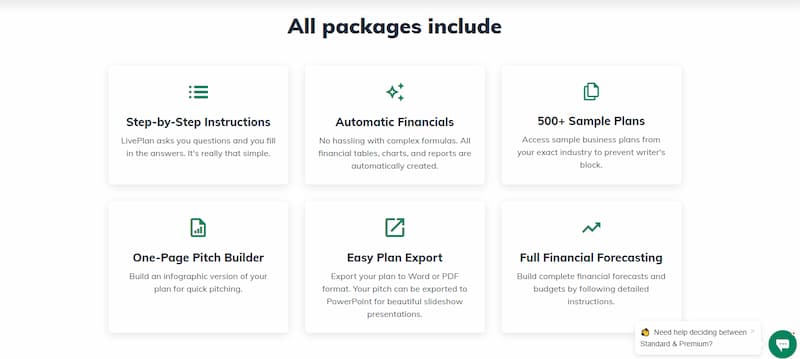 Read the full
LivePlan.com review
and check the review from the customer at the end.
Business Plan Pro

Built-in formulas and financial statements;
Free and instant customer service;
Over 500 templates;
Automated charts and graphs;
Free review of plans;
Over 9,000 financial profiles;
Legal guides for businesses;
Endless customizing;
Trademark assist.
Favors large groups;
Lousy graphics.
When you settle on Business Plan Pro, you get the best business toll, a valuable partner, and potential investors for your operations.
Smooth operations are a guarantee in the company, you have access to all the vital information when required.
It has been the industry leader for over a decade for a reason, as it works with nonprofit making organizations.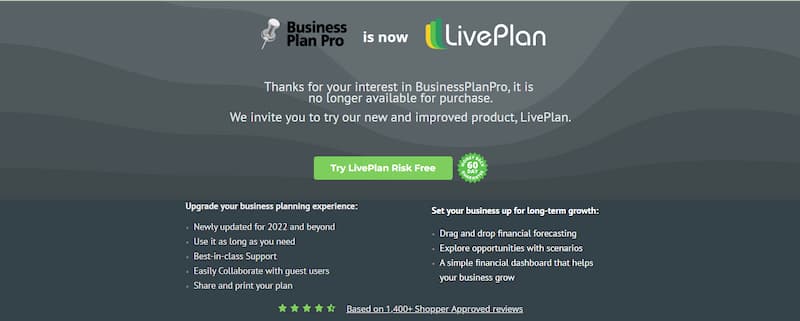 Interface and Customer Care
The interface is pretty simple and easy to use, as you have the luxury of enjoying a two-minute video to help you navigate through.
In addition, you have a chat window at the bottom right for all your fast queries from the best business proposal software solution for customer care.
Pricing and Guarantees
You are assured of your money back in case you feel you need to cancel an order.  The rates start from a $19.95 monthly package, but there is no lifetime access option.
Besides, you do not have any hidden charges in the contract, thanks to their transparent transactions.
You have a 14-day free trial period with the program, after which you can subscribe to your package of choice.
For a large group of users of up to 30, you will pay AUD 768/yr., ten users – AUD 288/yr., and three users – AUD 96/yr.
You can cancel your package anytime, guaranteeing your cash.

Major Features


Tons of profiles to select: The tool offers you more than you ask for, as you can choose a suitable enterprise profile and get to customize it. Thus, your brand gets to stack up while others follow your path of success with potential partners.


Answer to your legal queries: when starting a business, you have to respond to any legal issues. However, Palo Alto Software helps you navigate the legal challenges to the end. For example, naming your company and getting a trademark for your goods or services gets sorted instantly.


Cheap: Brands desire to operate at minimal costs while maximizing profits. You get exactly that with the program, as you pay $159 for the annual package. What is juicier is you can make several plans under the same package without any restrictions.


Learn from industry leaders: Top licensing bodies, thanks to their pristine services in consultancy, recognize the software. Besides, you have access to some top e-books with every purchase of the pro plan, offering step-by-step instructions to get things done.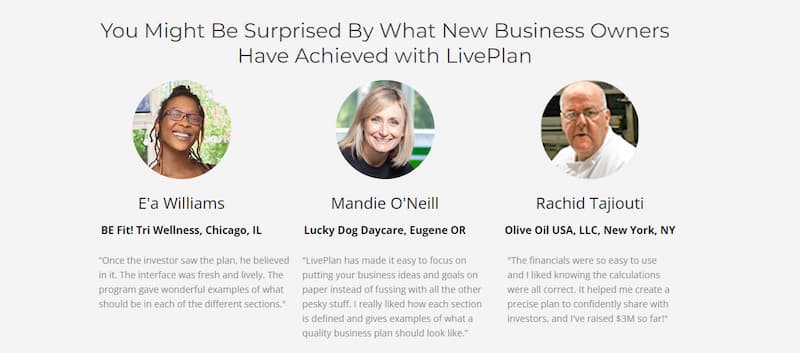 Please read the full
Business Plan Pro review
and best business plan software review available on our website.
GoSmallBiz

24 hours of customer support;
CRM email marketing feature;
HR support systems;
Website builder;
Business forms.
Limited options compared to other packages;
The pricey package as you have one choice;
Lack of an annual subscription package.
Review
Here is the most efficient plan writing software as you consult experts daily when you need some help.
Thus, you can professionally map out your big and small company operations without any omissions.
Consequently, you get your enterprise ahead of all competition as you work with industry leaders.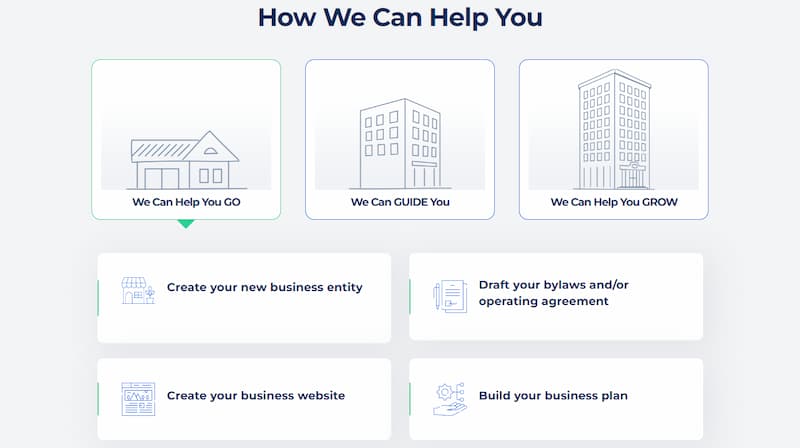 Interface and Customer Care
Greeted by a stylish and friendly interface, it is one of the most remarkable planning software you can trust.
You will easily find what you want quickly by simply clicking a few buttons.
In addition, the customer care team is prompt as you get an almost instant response to your messages.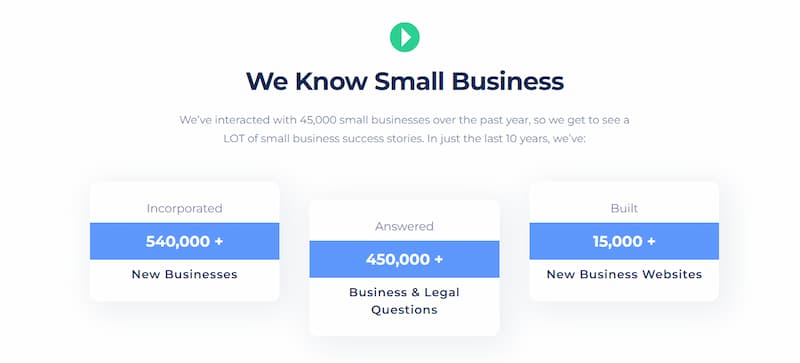 Pricing and Guarantees
You do not have any contracts to sign or obligations, and the starting price is $36 per month.
There is no free plan or unlimited plans here, but paid offers do support multiple users.
You can cancel your package anytime without the risk of any legal obligations from the top business plan solution software.
Key Features


Genuine: You will fall in love with their sincere approach to all customer requests. Founded in 1996, the company has all the technical experience to offer practical business consultation.


Entrepreneurship: The business plan software helps you deliver on the best business practices thanks to its experience. Hence, when its services get ahead of the competition with ease as they leverage their expertise.


Read the full
Go Small Biz review
and find the best business plan software reviews from real customers.
Plan Guru

Import and export data to various accounting software for accurate reports;
Import data for up to 5 years and make forecasts of up to 10 years;
Make use of valuation tools to help deal with competitors and attract investors;
Make use of the integrated financial statement outlines;
Create an unlimited number of analyses for your brand;
Access up to three ratios for your brand;
Endless customizing;
Payroll utility.
Suited for tech gurus as their services are advanced;
You will need a backup for your data as their data;
Pricey compared to other service providers;
Retrieval policy is complicated.
Here are the best Mac business plan software, all guaranteeing business activities and nonprofit organizations that need professional forecasting of their activities.
It is tested and proven to offer realistic solutions by building dynamic and actionable financial forecasts.

Interface and Customer Care
If you love, professionalism here is the best service provider. You will be greeted by a stunning website showing you all the essential features at first glance. The customer care is not only prompt but also friendly and informative.
Pricing and Guarantees
The software offers different packages starting from $99 per month and $899 annually. You can work with the program from anywhere as you have a mobile and desktop app. You have a 30 days money-back guarantee and can make use of the free trial before committing your money with the best business plan software for Mac.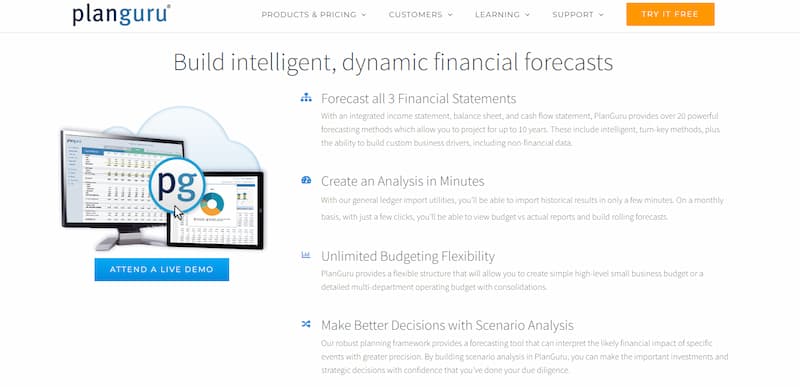 Key Features
Diversity
:  You can get a forecast of your balance sheet, income statement, and cash flow statement by pressing a few buttons.
Efficiency
: You can create detailed analysis in minutes and import historical data in seconds. A few clicks and you get accurate reports that help you in building a forecast.
Unlimited flexibility
: Here is a unique feature of the software, as you can use it in planning both small and big organizations.
Better
Decision Making
:
Making quality decisions is key to its success.
Gain
Understanding Previously Unreachable
: With plan guru tools, you can simulate different business scenarios helping you adjust and get better placement for the best software for a business plan.
Read the full
PlanGuru review
.

Categorization for better performance;
Instant access to all company reports;
Manage your cash flow easily;
Free company advice.
Their reports are not as comprehensive as other programs;
Use of old frameworks for the job;
Slow customer care.
Making projects and supporting decisions have never been this simple.
The program allows you to choose over 100 currency symbols and endless customizing, and features a free version (a seven-day free trial) for its premium package.
What is more, you get bank-ready financial reports thanks to professional financial reporting tools integrated into the software.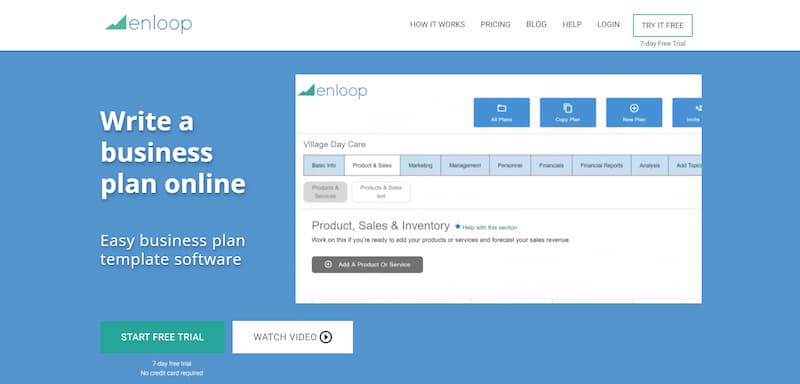 Interface and Customer Care
It is the most straightforward program to navigate, as you do not need any training to use it. You will fall in love with most of its automated procedures that make your experience painless. Additionally, customer care is fast as you get what your queries respond to within 5 hours.
Pricing and Guarantees
You can choose to try their 7-day trial before proceeding to their paid packages. Prices start from $ 19.95 per month to $ 39.95 per month. Of course, you are free to cancel your package anytime you desire to guarantee the safety of your money.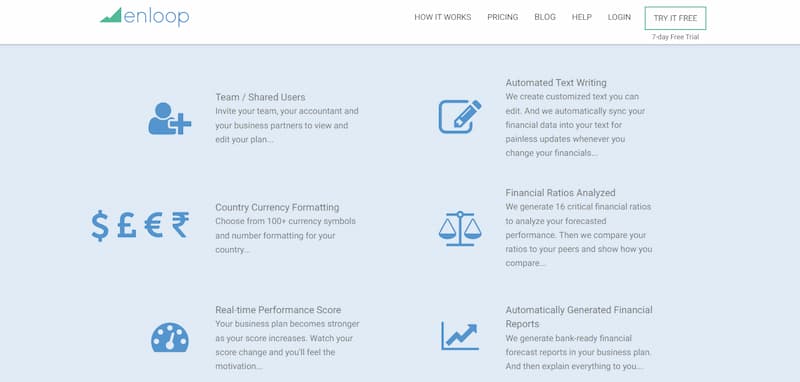 Key Features


Instant reports and forecast: You will have the advantage of generating bank-ready reports for submission. This helps you save on time as you win the hearts of investors instantly. In addition, you get practical and straightforward explanations for all your data.


Improve Your Score: Since the software instantly displays all the information you need, your score improves immediately. Hence, as you work through each segment, your completion score adjusts, motivating you to complete your plan. In addition, it works as a free mentor as you see what is remaining and how you can accomplish the unfinished work.


Forecast comparison: You can compare your business against other similar competitors at no extra cost. The app generates up to 16 financial ratios to help in the evaluation. Consequently, you overcome some costly problems gaining a competitive advantage.


Read the
Enloop reviews
from clients.
What Are the Pros & Cons of Using Business Plan Software?
Using the best online business plan software is a valuable alternative to hiring a professional writer or a consultant.

Hence, here are some of the merits and demerits of purchasing a program for the task.

Pros

Here are notable pros to expect when using an online program for your business planning.

Step-by-step guidelines for writing a business plan.
Access to the latest planning practices and procedures.
Automatic generating of titles and segments.
Access to professional outlines.
Get various financial statements when you need them.
Download graphs, tables, and charts to help in making comparisons with ease.
Endless edits and customizing to suit your needs.
Prompt access to your success rate and performance plan in achieving your goals.

Cons

However, although you have countless benefits, here are some disadvantages to using an app you need to know when using the best business plan software options.

Some software misses out on essential industry insights and practical experience.
If you choose to write the plan, you incur no costs instead of the cost of purchasing software.
The software hardly provides technical support in actualizing a plan, which can create a learning curve.
Most software offers standardized reports, and financial statements are limiting creativity and flexibility.
Software tends to omit some information when reviewing written work, making it slow, as you need a human touch before submitting it.
Short Guide to Choosing Business Plan Software: Compare Business Plan Software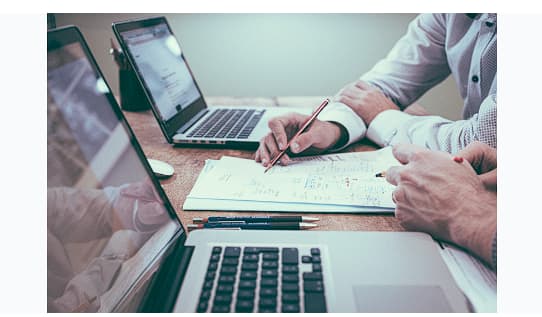 As a business owner, executive, or entrepreneur, When choosing the essential software for your enterprise, here are the essential items to check out.
Financial Accuracy
Financial executives should consider financial accuracy when selecting professional business plan software because it is crucial for making informed decisions.
Software with accurate financial forecasting, budgeting, and tracking features can help company leaders manage finances effectively, reduce errors, and identify potential risks.
Business Plan Templates and Customizations
Business plans software should allow customization to meet the unique needs of each company.
Enterprise and executive personnel should choose software that offers customizable templates, charts, and reports to make it easier to create tailored plans and strategies.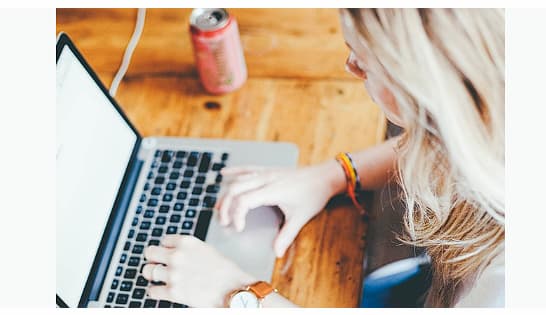 Business Tips
A business plan software that provides tips and suggestions for creating effective plans can be very helpful, especially for first-timers.
The software should offer many guidance and video tutorials on market research, financial planning, marketing, and other key areas to help users make realistic financial forecasting and achievable goals.
Budget
A business plan software that includes budgeting features can help manage financial projections more efficiently.
Software that allows users to set and track budgets, forecast revenues and expenses and analyze financial data can help companies stay on track and avoid financial difficulties.
Customer Support
Good customer support is essential when selecting business planning software.
Business leaders should choose a software provider that offers prompt and reliable customer support, including email, phone, and chat support, to ensure that any issues are resolved quickly.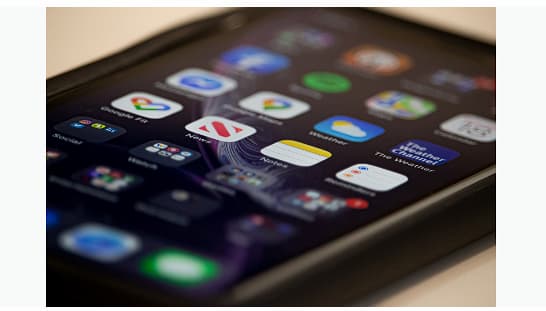 Software Integrations
Reliable software options should integrate seamlessly with other business tools and software, such as accounting, project management, and CRM software.
This allows for more efficient data sharing, financial projections, and analysis, which can save time and increase accuracy.
User Interface
The right software solutions should have a user-friendly interface that is easy to navigate and use.
Software that is too complex or difficult to use can be frustrating and discourage users from fully utilizing the software's capabilities. A user-friendly interface with intuitive features can improve productivity and effectiveness.
Customer Reviews
Executives and entrepreneurs should also consider customer reviews when selecting a business plan creation and management software solution.
Reviews and feedback from other users can provide valuable insights into the software's strengths and weaknesses, ease of use, and customer support.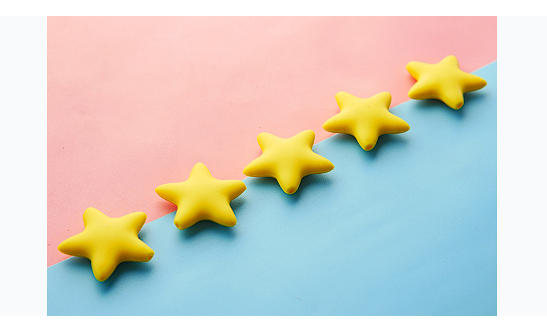 Money-back Guarantees
Money-back guarantees are important when selecting a planning software, as they offer an added layer of protection for the user. A money-back guarantee allows users to try the software risk-free and return it for a refund if it does not meet their expectations.
Business Plan Software: FAQs
Is it necessary for small businesses to use business plan software?
While business plan software is not essential for every small business, it can be highly beneficial.
It can help small brand owners create professional business plans, manage finances more efficiently, and track progress toward their goals.
Hence, small companies should carefully evaluate their needs and consider the benefits of using business planning software before making a decision.
What are the benefits of using Business Plan Software?
Business plans software provides several benefits for entrepreneurs and executives.
It can help users create realistic and achievable plans, track financial data needed, manage budgets, track real-time performance scores, and analyze market trends.
Additionally, some software providers offer customer support, plan templates, SWOT analysis, business tips, and money-back guarantees to ensure that users receive the best possible experience.
What is a Business Plan Software?
A good business plan is a detailed plan highlighting the future of trade operations.
It helps established organizations create a business model and forecast their operations.
Business plan software options are collections of tools designed to give a professional forecast of an enterprise's operations.
In addition, it helps with project management and makes it easy to track the success or losses of all sectors of operation.
What Should You Look For In Business Plan Software Solutions?
Here is a list of crucial features to look out for from the top 10 business plan software options:
Accuracy of Financial Forecast: The first feature to check out is the precision of projections given by the software. If you notice massive deviations, avoid the program, as it is likely to make more mistakes.
Customization: Since no two businesses are similar, you need to get the best business plan software to suit your needs. Besides, get a program that gives you room for growth and customization.
Business Advice: Some of the software allows learning, consultation, and learning with the gurus. It settles for a program that gives much more than the needed documents.
Can I use free business plan software solutions for my business?
Yes, there are many free business plan creation software options available.
However, most business plan software solutions that are free may also have limited features, less detailed plans, fewer customization options, and may not offer customer support or money-back guarantees.
It is important to evaluate the features and limitations of free software before choosing to use it for your company.
Conclusion: What is the Best Business Plan Software?
Having reviewed all the best software for business plan creation in 2021 and checked business plan software for Mac reviews on our website, you will fall in love with a LivePlan from the Palo Alto Software.
It provides stunning and futuristic tools at a lower price. You will need the software to grow your operations.
Even if you only need a quick business plan, this service will offer everything you need.
It is also essential to remember that business planning accounts for the future success of your operations.