A business plan writer or service can be beneficial when creating the perfect custom plan. As for us, the top option is the best software for business plan, but some people still consider having a written plan.
This is perfect when it comes to the future of your company or start-up. You must get expert help in areas like this one as they can save you a lot of time and money later on.
Hiring the perfect business plan writers can be a particular job, but we are here to help you out and assist you in choosing from the best ones out there.
So, take everything that we have to say about these top business plan writers and choose accordingly.
Top Business Plan Writers: What We Look At
How do we know which ones are the best business plan apps and why you should listen to what we have to say?
We consider all of the essential features of taking action and choosing vital services in your company.
We look at the following features:
Price – Making sure that you don't go over your budget and empty your resources are essential, so take pricing into account.
Quality – The quality of the product or service needs to stand out and offer unique features and benefits.
Customer Care – You, the customer, should be the service's most important priority, and if this is not the case, they will not be on our list.
Guarantees – Always consider what policies the services have to offer; significant refund policies always mean a higher quality of service.
Below are our top picks for some of the best business writers that you can find online. Rest assured that your company will see tons of new and fascinating results.
After reading business plan writers' reviews and seeing what these professional services will offer you, your business will start seeing some new numbers and more significant numbers!
Wise Business Plans

Lots of Features;
Lots of Learning Resources;
Consultations;
Excellent Customer Service;
Custom Quotes;
All Writers Have MBAs.
Wise Business Plans is a popular name among the best business plan writing services, and they are even known as industry leaders. But none of that will be necessary if their professional business plan writers don't meet your specific guidelines.
They will have no problem crunching up all the numbers you give them and figuring out what to do with all of the information you provide.
There are a few reasons this company is even considered to be among the best business plan writers out there, as they do have to offer many unique features that are very hard to refuse.
First, you can immediately look at a few samples showcased on their website, and this feature is entirely free. On top of that, it helps you decide if their style is the proper one you need.
What's even more exciting is that they have an entire list that shows you what types of designs they are ready to create for you. The list includes the following features:
They even offer some fantastic bonus services such as logo design, website design, and tons more if this isn't enough.
Pricing


Starting Price - $1650.


Right Brain Business Plan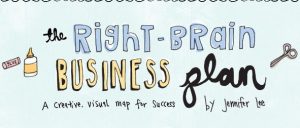 This is a business plan writing company that is best suited for small businesses. They are unique in making small companies bigger and offering high-quality services for all types of start-ups and small companies.
They help you become more successful and profitable by providing unique and exciting strategies and some quite creative and visual methods.
In addition, you will be working alongside Jenn, the expert who has had a lot of success helping others with their business plan writing.
Just like the rest of the services and companies on our list, Right Brain Business Plans offers a range of exciting and useful features.
Right Brain Business Plans Features:
Free Gifts;
VIP Coaching with Jenn;
The Right-Brain Business Plan Home Study;
Product Development Home Study;
Build Your Biz Bundle Home Study;
A Few Informative Books.
Pros of working with Right Brain Business Plans:
Monthly Payments;
Great Deals;
Lots of Learning Resources.
Cons of working with Right Brain Business Plans:
Only for Small Companies.
Pricing
Business Plan Home Study – $147;
VIP Coaching with Jenn – $2200.
Bargain Business Plans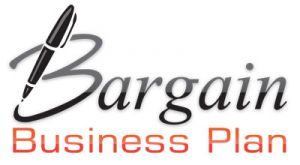 Next on our list of some of the best business plan writing services is a company called Bargain Business Plans.
Their reputation is also amazed by as they take the time to make all of their clients satisfied and achieve high results.
Bargain Business Plans are less expensive than Wise Business Plans, and if you are not willing to spend a tremendous amount of money, they can be the perfect choice for you.
They offer significantly fewer features than the writing service above, but that is perfectly acceptable when you find out their price compared to others. Some of the features that you can expect with Bargain Business Plans writing services are:
Bargain Business Plans Features
Bargain, Economical and Optimum Packages
L-1 Visa. E2 Visa, EB5 Visa
Logo Design
Provincial Nominee Program
Pros:
Amazing Deals
Decent Features
7-10 Days Turnaround
Cons:
Not All Writers Have MBAs
Pricing:
Bargain – $1399
Economical – $1799
Optimum – $2499
Optimal Thinking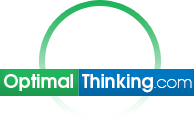 Optimal Thinking is one of the top-rated business plan writer services that you can go with when it comes to more serious work and when you have a higher budget.
They are known for doing some fantastic jobs, with the only downside being their charge rate.
They aren't exactly fit for small companies and start-ups as most can't afford them at those stages of their company.
Optimal Thinking is a company that has helped all of its clients enormously, and its excellent services have raised over 3 billion dollars combined.
When it comes to their service, they have tons of features that will show you some very unique and new ideas for creating a solid strategy.
They have consultations in almost every area of your business and are known to always get you to where you need to be.
This company has a great team that can help you with whatever you need if you are accepted. They provide legal guidance as well as advice on many more areas of your business.
Some of the exceptional features that you can expect from them are the following:
Optimal Thinking Features
Coaching
Personal Assessments and In-Depth Consultations
Proposals
Extraordinary Plans (20 to 50 Page Custom Plan)
Speeches
Audit
Investor Pitch Deck
Pros:
Valuable Consultations
Custom Plans
Legal Guidance and Resources
They Offer Refunds
Cons:
Pricing
Starting Price – $5000
Max Price – $30000
Growthink Business Plans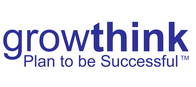 Growthink is another fantastic business plan writing service that has been around since 1999 and has helped over 4000 businesses create their winning strategies and achieve higher results with their work.
They are a professional service that takes serious clients and helps them grow their success. It is easy to work with them as the process is very straightforward, and you will not have trouble communicating or working with their team.
On top of that, they offer many more services than just business plan writing, so you can rest assured knowing that this company has a staff of well-trained and experienced people.
This company was able to prosper for so long and still move forward because they focus a lot on their customers' needs.
They offer free consultations, which you can take advantage of. There are tons of testimonials that support what we have to say about them and, depending on your requirements, you are generally going to have a great experience with them.
There is a list of features that this company provides that might come in handy for you so you can keep in mind that Growthink can offer you the following benefits:
Growthink Features
Banking Services
Consultations
Analytics and Research
Innovation and Exit Strategies
Competition and Customer Research
Industry Analysis
Feasibility Studies
Pros:
Free Consultation
Experienced Staff
Lots of Happy Clients
Lots of Bonus Features
Cons:
Pricing
Growthink does not provide pricing on its business plan writing services.
Best Business Plan Writing Services: FAQ
What is a Business Plan Writing Service? How Does it Work?
Business Plan Writing Services are professional teams of highly experienced writers who can help create the perfect plan for your business.
The team of skilled professionals first analyzes all of your data and information and then makes detailed steps that you need to take to become more successful and profitable.
This is a very effective way of taking things to the next level as you are getting very detailed advice on what to do next. Every company works with all of its clients individually so that maximum results can be achieved.
What Should You Look For in a Business Plan Writing Service?
There are a few key features that you should always consider when trying to figure out which Business Plan Writing service to choose for your company.
These features can always vary depending on your specific type of business, but you should always try to find the best versions of the following features:
Price – Always make sure the price they are asking for is within your budget. Never spend the last of your money on a business plan service. You will need to have more in your budget for the following steps to advise you to perform.
Quality – There are many Business Plan Writing services out there, but not all are great. The ones we have mentioned here are enough for you to choose from as they are among the best in the industry.
Reviews – Always make sure the service you are considering has fantastic or decent reviews from previous customers.
Pros and Cons of Hiring Business Plan Writers
Pros:
Saves Time
They Are Experts
They Have An Objective Approach
They Tell You What You Need To Hear, Not What You Want
Cons:
Costs Money
Lack of Vision
Choosing a Business Plan Writing Service
Well, we pretty much covered all that you need to know to choose the perfect business plan writing service for you. However, this whole process can be relative, so only you can decide which one suits you best.
Things to always consider and never take for granted are, as we mentioned, the prices, reviews/testimonials, and making sure they even offer the feature that you are looking for.
Which Company Has Top Rated Business Plan Writers?
Having considered all of the fantastic things that every one of the services on our list has to offer, it's clear that all of these sound pretty amazing. In particular Wise Business Plans and CustomWriting. Each of them is unique and perfect in its way, but one does stand out in our opinion.
For the price you are paying, the one that offers the most impressive features and benefits is Wise Business Plans. Just have a second look at what they offer you and look at the price. You should take advantage of that if you have the budget.