Manhattan and Kaplan GRE Overall Comparison
| | | |
| --- | --- | --- |
| Site | Manhattan Prep | Kaplan |
| General Overview | Large company with resources, practice questions, and strategies. Available online or in book format. | Offers multiple self-paced programs with various features. Known for providing Rapid Review Live, Math Foundations, and Advanced Math courses. |
| Course Material | Prioritizes strategies with interactive instructors. Offers full-length GRE practice tests, practice problems, and customized quizzes. | Offers a range of courses/resources with live instructions and customized quizzes. |
| Pricing | Starts from $40. Offers various packages and courses, ranging in price up to $1,199. | Starts from $99. Offers packages up to $999.00 |
| Guarantees | No specific guarantee offered. | Offers a Higher Score Guaranteed or Money Back service. |
| Policies | Doesn't allow children under 13 unless under consideration. | Similar to Manhattan Prep, doesn't allow children under 13 without consent. |
| Additional Services | Offers flashcards, tutoring services, and books focused mainly on clarity and strategy. | Offers flashcards, tutoring services, and books, focusing more on intermediate or advanced levels of preparation. |
The Graduate Record Examination or GRE is an internationally recognized standardized test required for eligibility to enroll in a graduate program in the USA or Canada. The exam is of two kinds: GRE General Test and the GRE Subject Test.
While the GRE Subject test only focuses on a particular subject, the GRE General test revolves around testing for Mathematics and English. The exam is divided into three sections: Analytical Writing, Quantitative Section, and Verbal Section.
There are two ways of giving the exam, each with its unique structure: computer-based approach and paper-delivered approach. It costs $205 each time you take a test. You can register for the exam either online, through phone, mail, or fax.
The exam comprises 170 points for Verbal Reasoning and 170 points for the Quantitative section, totaling 340. Unlike other standardized tests, you do not have a specific date required to take the test, making the process so much more convenient.
There are many online and offline services, such as Kaplan, Magoosh, Manhattan Prep GRE, and more, that aim to either increase students' scores or provide them with maximum practice to ace the exam.
Two of the best online GRE courses for students are Manhattan Prep vs. Kaplan GRE. Since studying through these services have additional expenses, it can get quite daunting for students to choose between Kaplan vs Manhattan.
This article will compare the pros and cons of Kaplan Manhattan GRE prep to help you choose one that you can take the most benefit from.
Manhattan Prep vs. Kaplan GRE: General Overview
Kaplan.com and ManhattanPrep.com are two different companies that take an interesting approach to any standardized test. This overview will give you a good comparison to answer "Kaplan or Manhattan Prep, which is better?"

Manhattan Prep is a large company that provides its users with resources, practice questions, and strategies. These well-refined options can be available in a self-paced class that follows the three levels of complexity.
You can have access to videos of instructors along with clear audio and animations. The program can be either available online or in a physical book format. Their tests start at basics but slowly progress to more GRE-like questions.

When comparing Manhattan or Kaplan for GRE, Kaplan offers multiple self-paced programs. Just like ManhattanPrep.com, the company provides its students with online services along with a physical book that helps people to take two different approaches when needed.
They are widely known for providing Rapid Review Live, Math Foundations, and an Advanced Math course. Read more in the Manhattan GRE prep reviews on our website.
Manhattan Prep vs Kaplan for GRE: Courses Material
There are different factors to consider when it comes to understanding the services or materials offered by the two companies.
With the help of this information, you will be able to compare the Kaplan or Manhattan GRE Practice Tests, videos, sessions, and more.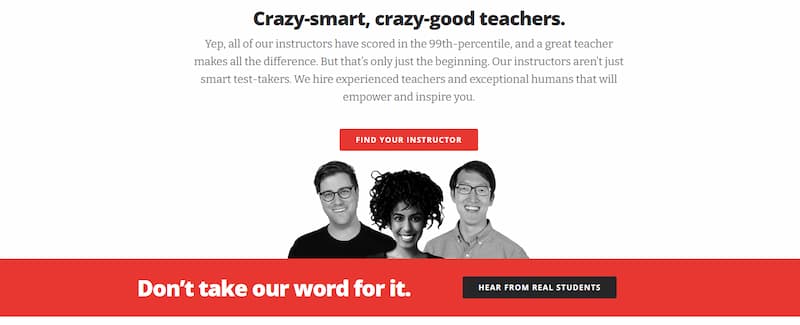 Manjattan Prep

Fun perspective toward education;
Monthly payment plan;
Full-length GRE practice tests;
100,000 practice problems;
Customized quizzes.
Manhattan Prep is known to prioritize strategies. The instructors in their videos are well experts and are interactive too. This helps people who struggle with basics to understand better and plan accordingly.
Between Kaplan and Manhattan Prep, Manhattan has a fun perspective toward education, making them highly popular among people. Users can also use the monthly payment plan to cover their costs.
The three different courses are:



Manhattan Prep self-paced Course: 6 full-length GRE practice tests, 77 interactive videos, about 7 hours long, and more than 100,000 practice problems.


Manhattan GRE Complete course: 3 hours long session, daily vocabulary emails, 6 full-length tests, class recordings, Manhattan Prep's Complete Strategy Guide Set books, and the ETS Official Guide to GRE Book.


Manhattan Just Math: 3 hours sessions, a comprehensive syllabus, Manhattan Prep's Math Strategy Guide, 5 lb. Book of GRE practice problems, Official Guide to the GRE by ETS, and 6 Online GRE Practice Tests. Kaplan offers discounted prices along with a myriad number of courses/resources to choose from. Some GRE Channels have live instructions along with customized quizzes.


Kaplan

The best GRE experts online;
5,000 practice questions;
Live instructions;
Official test mock exam;
More features and courses options;
To compare Kaplan vs Manhattan GRE, a brief overview of the services and materials can be seen below:


Kaplan Complete In-Person Course: 21 hours of live instructions, official test mock exam, 7 full-length computer-based practice tests, 180 hours of online instructions, 5,000 practice questions, and 2 Prep books.


Kaplan Self-paced Course: This is a rather economical way to prepare for the exam when comparing Manhattan Prep vs Kaplan Pre for GRE. They offer Rapid Review Live, Math Foundations, and Advanced Math Courses too. They also have a proctored exam day called "The Official Test Day Experience" to help students take the exam in a mock but feel-real setting.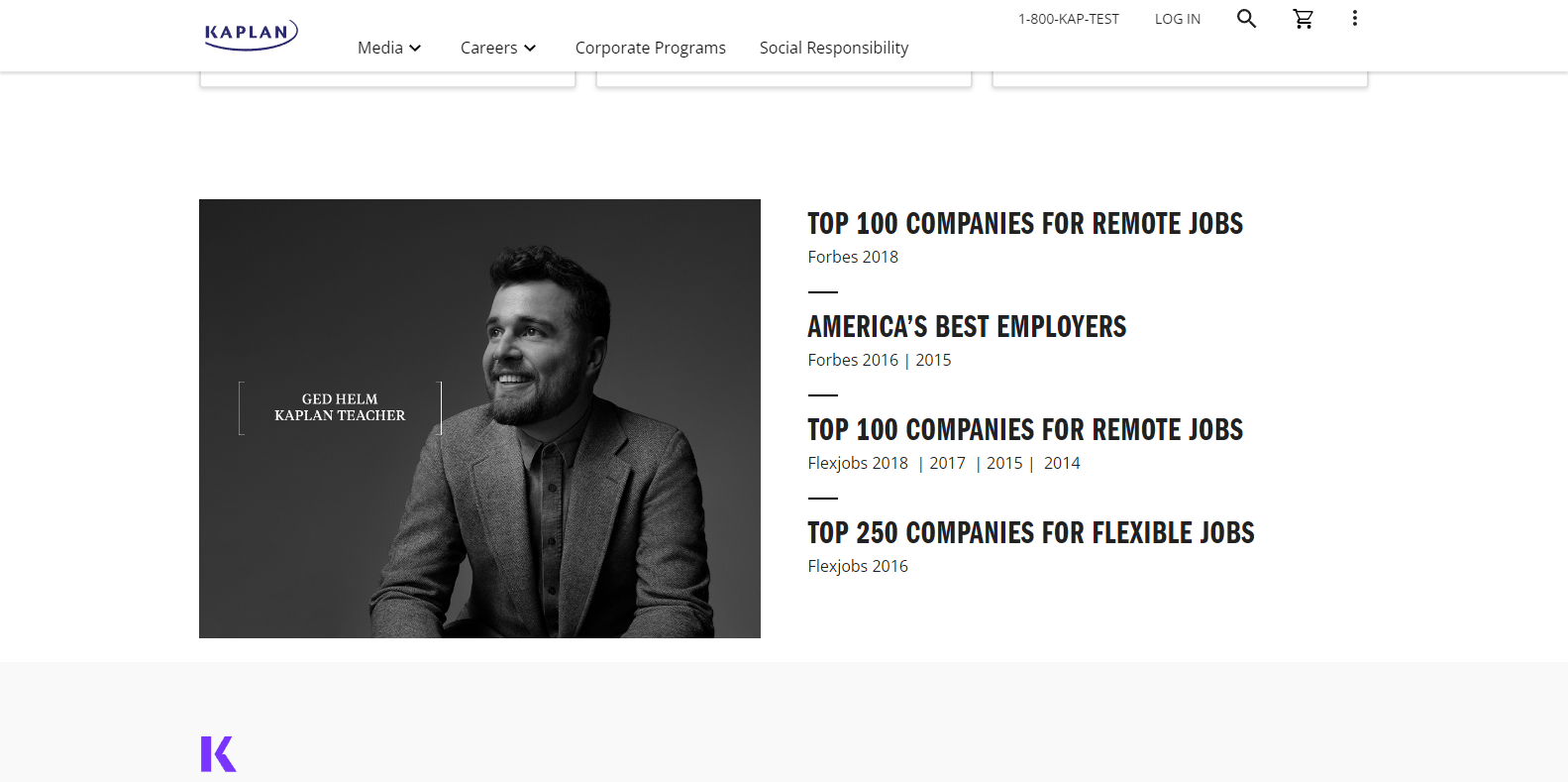 Pricing of Manhattan GRE Prep vs. Kaplan GRE
Monetary investment in these different programs can be scary if not well researched upon. Both the companies offer books whose prices mentioned below will further help compare the Kaplan GRE book vs Manhattan book in terms of costs. We will now look at the services and pricing.
The Kaplan program has a wider service. Kaplan offers a $699 self-paced course that focuses on all three sections of the GRE. This course allows you to keep track of your schedule as you work on online lessons.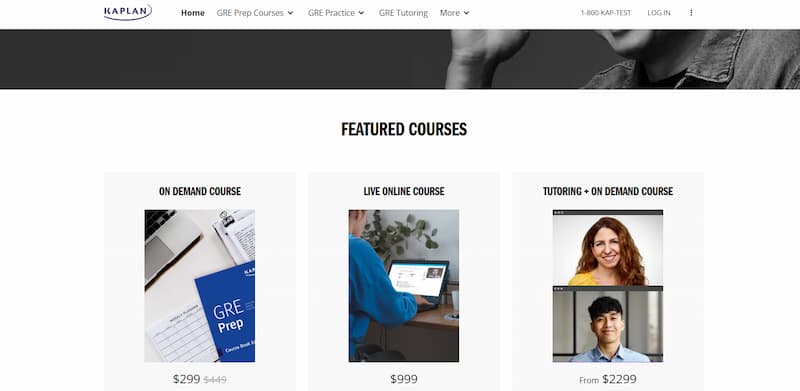 Their complete course for GRE costs $999 that is cheaper in comparison to the Manhattan Complete Course.
The GRE books offered by the company also come at different prices. Want to know more about Kaplan pricing? Read Kaplan GRE prep review from our expert. This pricing can help you choose between GRE Kaplan Prep Plus or Manhattan Prep books:
Kaplan GRE Prep Plus: $18.5 on Amazon;
Kaplan GRE Math Workbook: $ 21 on Amazon.
The Manhattan Prep provides different services at different price structures. Just like Kaplan test prep, Manhattan services will get you covered for all three sections: GRE Math, GRE Verbal Reasoning, and Analytical Writing.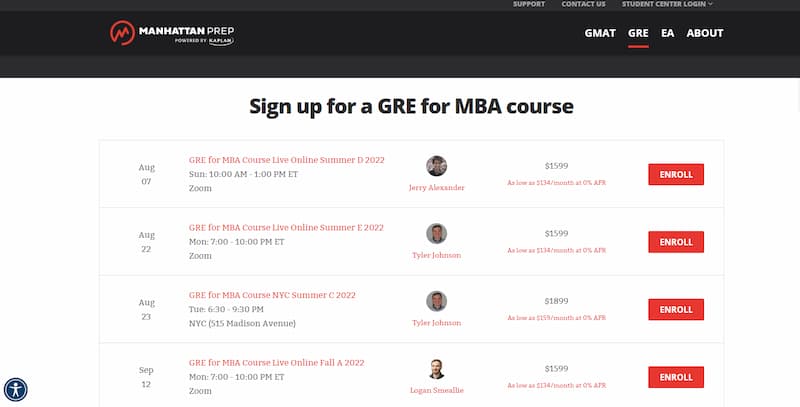 The cost of the services starts at $249 for 1 month and $399 for 6-month access.
They also have a GRE Just Math Course for $699 and a GRE Complete Course for $1,199. They offer a 7-day free trial with 15 lessons and practice problems.
These costs, along with the book prices, will give you a good idea between Manhattan Prep or Kaplan for GRE. The books offered by them along with their costs are:
Manhattan Prep GRE lb. Book of Practice problems: $20 at Amazon;
Manhattan Prep GRE Set of 8 Strategy Guides: $180 on Amazon;
Manhattan Advanced Words/flashcards: $17 on Amazon.
Kaplan vs Manhattan GRE Prep: Guarantees
Any guarantee that a company gives largely reflects on their confidence in their services.
Although it does depend on us to make the most out of the resources, it is equally necessary that the resources we get from Manhattan Prep or Kaplan Class for GRE are credible and trustworthy. This is when we can look at the individual guarantee plans to make sure that we are investing in the correct company.

The Kaplan program has a Higher Score Guaranteed or Money Back service when comparing the Manhattan vs Kaplan policy. They have two different conditions when you can apply for a money-back service.
Option 1 says that if you were to give your test after completing the program and do not see an improvement in your score, you can either reactivate the program for free for 12 more weeks or request your money back.
Option 2, on the other hand, states that if you were to give an exam after the course but are still not happy with your scores, you can contact Kaplan and ask for a free reactivation, for which you will get a 12-week additional activation for free. When looking at the comments of people in Kaplan or the Manhattan review board, they were impressed with this feature of Kaplan.

ManhattanPrep.com: They provide no such guarantee.
Manhattan Prep vs Kaplan for GRE: Policies
The Kaplan GRE program does not allow children under 13 to enroll in the program unless given consent from their parents or guardian.
You can select the Higher Score Guarantee (HSG) when enrolling to qualify for the reactivation or refund policy. Canceling the enrollment within 3 days can return 100% of your money.

ManhattanPrep.com doesn't allow children under 13 to purchase the program unless under consideration.
Both programs have similar policies and mostly differ in terms of refund only.
Kaplan vs Manhattan Prep GRE: Additional Services
Kaplan vs. Manhattan GRE Flashcards:
Manhattan Prep: Students get access to a pack of flashcards which costs $19 and is divided into essential and advanced words.
Kaplan: Their online version comes with free access to an app designed for flashcards. The flashcards feature vocabulary, clues, and synonyms too. You can also customize your deck and track your performance.
This accessibility to the vocabulary will help review if Kaplan or Manhattan Vocab is better.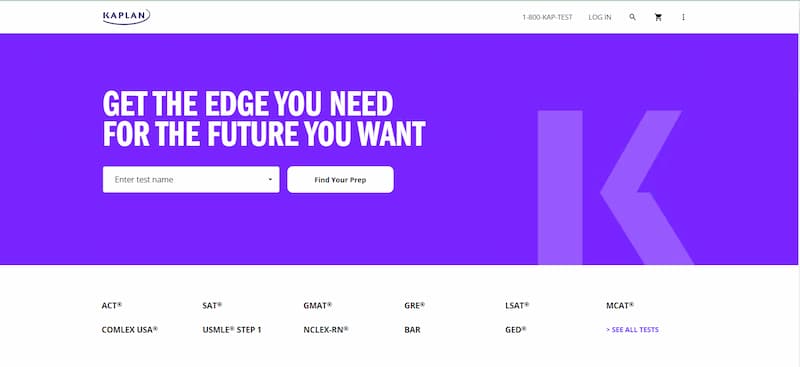 Kaplan: Purchasing a tutoring program with Kaplan will directly get you a tutor. You and the tutor will work a time that is convenient for both. There are different tutor packages divided into either online or in-person settings.
The online tutoring will cost $2299 for 10 hours, $3199 for 20 hours, $3999 for 30 hours, and $4899 for 40 hours. The same hours have different costs for an in-person session based on your location.
Manhattan Prep: Their tutoring service starts from 2 hours long until 25 hours long.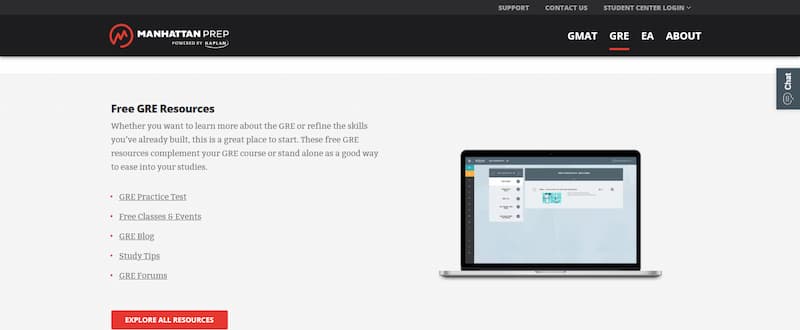 It costs about $255 for each hour and can be extended as per the user's need. You can get access to both web and in-person tutoring services. The credibility of the instructors will give you a better idea of the Manhattan Prep versus Kaplan Course for GRE.
The Manhattan Prep vs. Kaplan Books GRE can be one of the ways to figure out the comparison between the two companies.
Manhattan Prep focuses mainly on clarity and strategy. The book also provides a conversational platform for users with clever tips to answer questions. They have interactive content that makes the course less overwhelming for the users.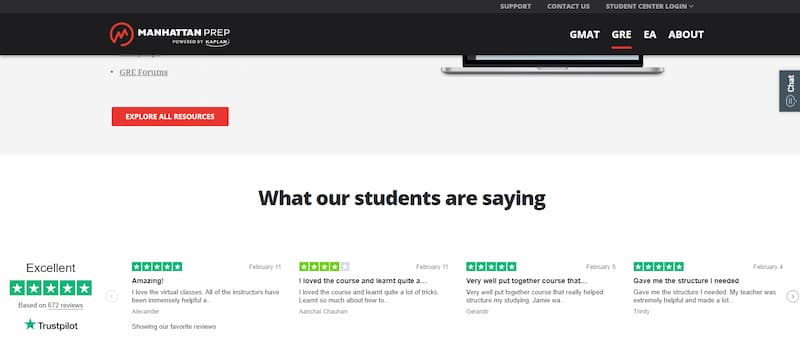 On the other hand, Kaplan GRE focuses more on people who already have the idea and knowledge towards GRE. It doesn't do a great job of explaining its strategies and seems to centralize around people who are either in intermediate or advanced levels of preparation.
Preference between Kaplan vs. Manhattan GRE Practice tests in the book can be purchased based on a person's knowledge level.
Kaplan vs Manhattan GMAT
Both the companies also provide with Kaplan vs Manhattan GMAT service that we can compare:
Manhattan GMAT: The Manhattan GMAT provides free GMAT resources, such as GMAT Practice Test, Challenge problems, Official Guide Tracker, Free Classes and Events, a blog for GMAT, and a Forum. Students who use their GMAT services can also get expert advice on the MBA application process.
Kaplan GMAT: The Kaplan GMAT provides courses and practice sets. Kaplan provides students with strategies to increase scores, track progress, provide the most experienced teachers, and run a mock test for the day.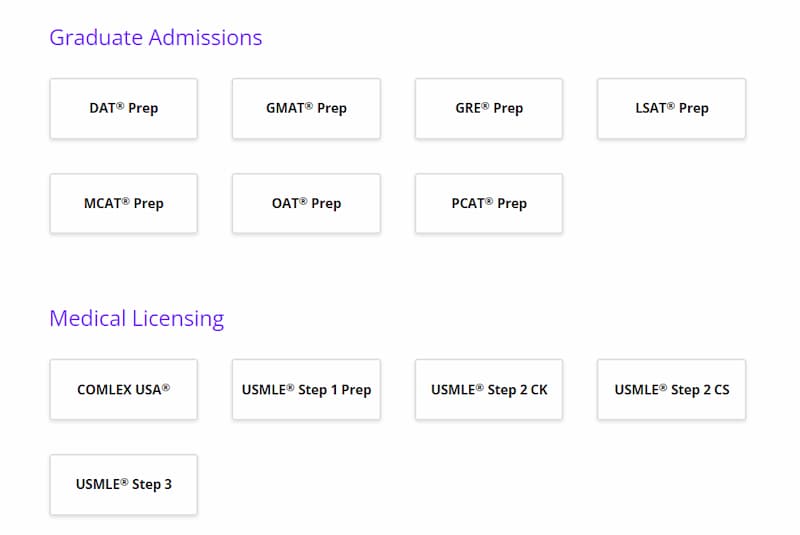 Is the GRE easier than the GMAT? Learn more in our article where we compare GMAT with GRE in detail.
You can find more information on comparing the Kaplan vs Manhattan GMAT online courses by checking out an article about them on our website.
So, Which is Better Kaplan or Manhattan?
Is Kaplan better than Manhattan? Going through the services provided by either of the companies can help choose between Manhattan and Kaplan GRE. These companies offer very similar content but differ in terms of a person's requirements and budget.
While Kaplan has a more comprehensive course with higher quality and unique features, the other does a great job introducing concepts to introductory levels.

Therefore, when comparing the Manhattan vs Kaplan GRE, the choice lies in your level of proficiency for the GRE, your budget, and your access to use the services.