At EduReviewer, we help you decide on a writing service that is worth your investment. Our recommendations are based on a detailed service assessment system.
We provide you with multiple options, giving you the benefit of choosing a service to meet your budget and needs. You can then further contact our customer support to make the final decision. Our selected companies have appealing products with a great comeback to meet your expectations.
The chances of coming in contact with spam or fishy websites are very likely, which is why our search is based on secure websites with secure payment methods. When we talk about a good site or service, we understand the need to protect your data. Our criteria for choosing a service are based on the confidentiality and anonymity of you as a customer.
We ensure that all services that we review come with a guarantee. Our peer reviews are designed to help assess the needs of anyone concerned by familiarizing the software and showing the general public's experience with it. We give you an analyzed, honest review to consider the good and bad sides of software.

Is ABS the best business plan software? Atlas Business Solutions, Inc believes in simplicity but has not expressed its services in a well-thought-out manner. ABS Business Solutions Ultimate Business Planner 5.0 seems to have limited information to assess its compatibility with a company that wants to stand out in today's market. To make your choices more prominent, we have done a detailed evaluation of ABS Ultimate Business Planner 5.0 so that you find the needed information to help assess its quality of service.
ABS Business Planner Overview
What is Atlas Business Solutions Ultimate Business Planner 5.0?
The Atlas Business Solutions Ultimate Business Planner is a step-by-step approach to help make business plans faster and simpler. This software helps you create P&Ls, balance sheets, financial ratios, cash plans, and more to help your firm grow.
With simple English instructions, you will be able to make strategies towards achieving your goals. This planner also helps to build a start-up by providing multiple start-up resources as well. This software works with MS Word, MS Excel, Adobe PDF, and QuickBooks as well. It also has functions such as appointments, accounting, forecasting, and scheduling.

How does Atlas Business Solutions Ultimate Business Planner 5.0 Work?
To start using the ABS Ultimate Business Planner 5.0, you will be asked to input some information about your company along with questions about liabilities, equity, and assets. You will then have to enter your projected monthly income, expense and assemble your plans. Following this, you will be asked to fill in company names, income tax forms, customer credit policy, contact information, and the plan's start date.
The software will ask you to choose if your company is a C corporation, partnership, private foundation, S corporation, exempt organization, sole proprietorship, or "other" for income tax purposes. You can get advice from a tax professional to make the right decision. The program is designed to help you with credit policy and to learn about the fundamentals of running a business and more.

Does Atlas Business Solutions Ultimate Planner 5.0 help at all?
There is limited atlas business solutions review online to get a proper idea of the experts available. Unlike other software platforms, the website is not very informative or user-friendly, giving minimal access to the professionals you will be working with. You should better check our list of the top business plan writers available online.
Are Atlas Business Solutions Ultimate Business Planner 5.0 online services as effective as they say?
While people have enjoyed using Atlas Business Solutions Ultimate Business Planner 5.0, there have been complaints about it being outdated. As a result, this software is limited to newer ideas to make your company grow. There is also very little that you can access on their online platform, making it not as effective as they claim.
Is Atlas Business Solutions Ultimate Business Planner 5.0 safe or a scam?
Atlas Business Solutions have guarantee services along with some technical and customer support. Based on some online reviews and the official website, the planner is safe to use and is not a scam. However, its lack of technological advancement can make people think otherwise.

Is Atlas Business Solutions Ultimate Business Planner 5.0 one of the best business plan software out there?
The Atlas Business Solutions Ultimate Business Planner 5.0 is not the best plan software. This program is designed for the outdated business world and offers insights that are not highly applicable in the competition today.
Story of the ABS Ultimate Business Planner 5.0
Atlas Business Solutions, Inc (ABS) was founded in 1991 as an easy-to-use and affordable management software. The company has been named the Software Magazine's Top 500 Software Companies nine times in the last fifteen years. Its headquarters based in Fargo, ND, with a size of 1-50 employees.
The private company provides a plan that supports small companies with customer service to help enhance productivity. With over a thousand customers worldwide relying on this software, ABS has established itself as a leading software by providing good-quality benefits.

Services
With ABS, you get multiple ways that will help you strengthen your plans. Based on the useful services that the company claims and some ABS Ultimate Business Planner 5.0 review, the company serves its users with:
Forecasting Financials: You get an easy, step-by-step breakdown of the process of writing a business plan, which includes forecasting your financials and writing your proposal. You will be able to create cash plans, balance sheets, financial ratios, projects P&Ls, and more.
Automatic Financial Projection: You will not have to create formulas, build reports and graphs, and carry out calculations. All you will do is answer a few questions, fill in the blanks, and the rest will be taken care of by the software.
Enter Income and Expenses: The software allows you to build a comprehensive set of financial projections with reports and charts and the date when your company will gain profits!
Sample Business Plans: This service has over pre-designed 1000 plan excerpts that you can edit. Some of the work will be done for you that will help you complete your plan faster.
Resources for Start-ups: The planner works with MS Excel, Adobe, PDF, QuickBooks, and MS Word. It also supports all company types and loan programs available to SBA district offices, SCORE offices, and economic development departments.
Staff Files: The Atlas Business Planner works by providing a staff report in staff files to evaluate an employee's performance. It provides an affordable platform to manage employee information. You can store, retrieve, and safeguard any aspect of employee information, track compensation, benefits, evaluations, working times, training, and many more.
Other features of ABS Ultimate Business planner 5.0 with Staff Files include:
Time off management;
Performance management;
Employee database;
Performance appraisal;
Employee database;
Benefits management;
360-degree feedback.

For a better business plan software experience, check Business Plan Pro software reviews compiled in our own article.
Pricing of the Services
ABS Ultimate Business Planner provides affordable prices designed to fit the needs of small and big companies. They also have a 90-day money-back guarantee along with a free trial service when used with Staff Files.
Single-User License: $99;
Ten users License: $549.

You will also get an annual software maintenance plan to ensure long-term support and operation with operating systems and software applications. With this plan, you will get software updates, media replacements, telephone, email assistance, and unlimited telephone access to technicians. You can get this particular plan for:
Single-User License: $30;
Ten users License: $165.
You can also ship installation CD at the following prices:
Ground: $15.95;
-3 Day: $25;
-2 Day: $35;
Next-Day: $65;
International: $115.
Staff Files Pricing:
Starting Price: $295;
Staff Files 8.0 – $295 for one computer;
Staff Files 8.0 Pro – $495 for one computer.
Quality
There are limited atlas business solutions reviews available to judge the quality of ABS Ultimate Business Planner 5.0. However, based on these reviews, ABS Ultimate Business planner has done an excellent job for those who purchase the services. The program is thorough with easy-to-use services showcasing satisfactory reports. With already set up software, you can enter data and run it efficiently.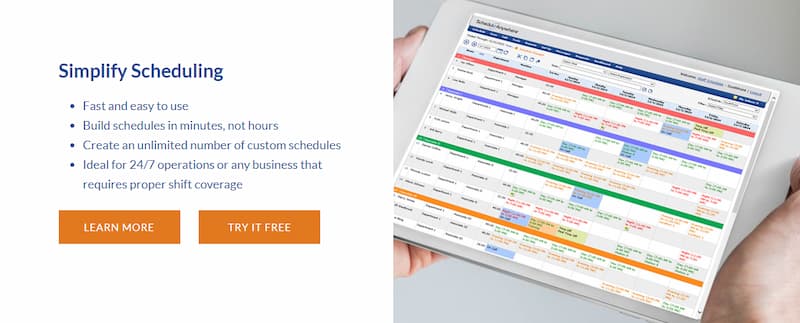 However, with the company being established more than 29 years ago, it has not updated the quality of its service since. So, if you need top-quality business plan software, check our LivePlan pricing review and be sure that these guys always have updates.
Customer Service
Customer service is available through phone, fax, email, and mailing services. They have sales, customer service, technical support, and international services to contact the company. They work during business hours and do not provide any pieces of training like the newer software programs do. The customer service seems outdated because most problems cannot be solved over the phone and instead requires you to send a zip file to them. However, it is hard to know what people think of the customer service due to the limited reviews.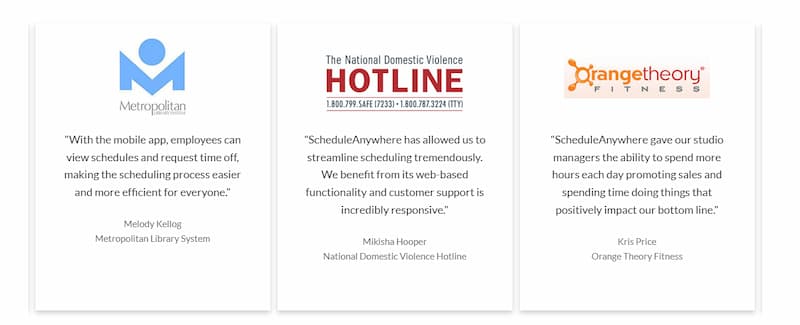 Website and Mobile App
The software does not have mobile apps and functions only through its website. It can only be installed in Windows and has no Mac, web-based, cloud or SaaS service, Android, or iOS. There is no training offered. So, is it the best free business plan app? No, definitely not. The website also has limited information on ordering the service, with only an "Order Online" link and a phone number. Based on other ABS Ultimate Business Planner reviews and thorough analysis of the website, its platforms are old-school with limited information.
Pros
Interview-based format.
QuickBooks import.
Sample plans.
Useful graphics.
Reminders if training is out of date along with the multi-user option.
High-quality application to store information.
Cons
Heavy manual input and spreadsheet work.
Multiple program errors.
Longer customer service with old-school methods of solving glitches.
No training is offered.
No flexibility with deployment.
Lack of confirmation to make sure any change is correct before autosaving.