Learning foreign languages is hard, and each student is faced with the choice of whether to pass it on their own or enlist the help of an ally. I tried and realized that self-study brings a lot more obstacles.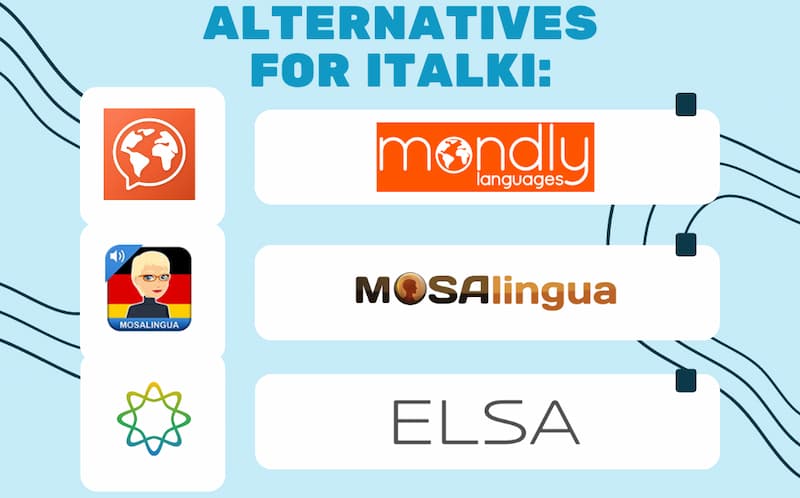 A person has to spend more time and effort mastering the material. While teachers have the techniques for rapid progress. In this article, we will talk about various educational services that are alternatives to italki.
Platforms Like italki
I tried to bring you a list of the most common alternatives, platforms ans jobs like italki and its cost. And in the future, we will consider with you the main advantages and disadvantages, as well as the cost of services on popular platforms for learning languages.
As a result of reading, you will be able to opt for any of the options we have given. I will share with you both AI-powered similar apps like italki and under forms with live tutors.
Mondly

Pricing policy: The service offers a wide range of courses in 33 languages, and the cost of learning one language for a month is only about $4, which is much cheaper than individual lessons.
Efficient learning approach: The system of memorizing complete phrases instead of separate words, combined with the chatbot feature for practicing real conversation and listening to native speakers, provides an efficient way to learn a foreign language.
Tempting discounts: Mondly often provides its subscribers with attractive discounts, such as lifetime access to learning 41 languages for only about $50.
This company has been on the market for almost ten years. Manufacturers provide a wide range of educational technologies for learning foreign languages.
This platform includes a website and a mobile application with free and premium courses in 33 languages. The app has an average rating of 4.6 on Google Play and over 700,000 reviews.
The pricing policy of the service is pleasing in comparison with the cost of individual lessons. If you want to learn one language for a month, it will cost you about $4.
Also, Mondly often indulges his subscribers with tempting discounts.
For example, at the moment of writing, lifetime access to learning 41 languages costs only about $50. No wonder it became the best app of 2019 on the App Store.
In my personal experience, Mondly's approach to learning foreign languages is quite efficient within italki like websites. The system of memorizing complete phrases, not just separate words, really works better.
I also found the Chatbot a useful thing for practicing real conversation. And, of course, listening to native speakers provided me with a better understanding of colloquial language.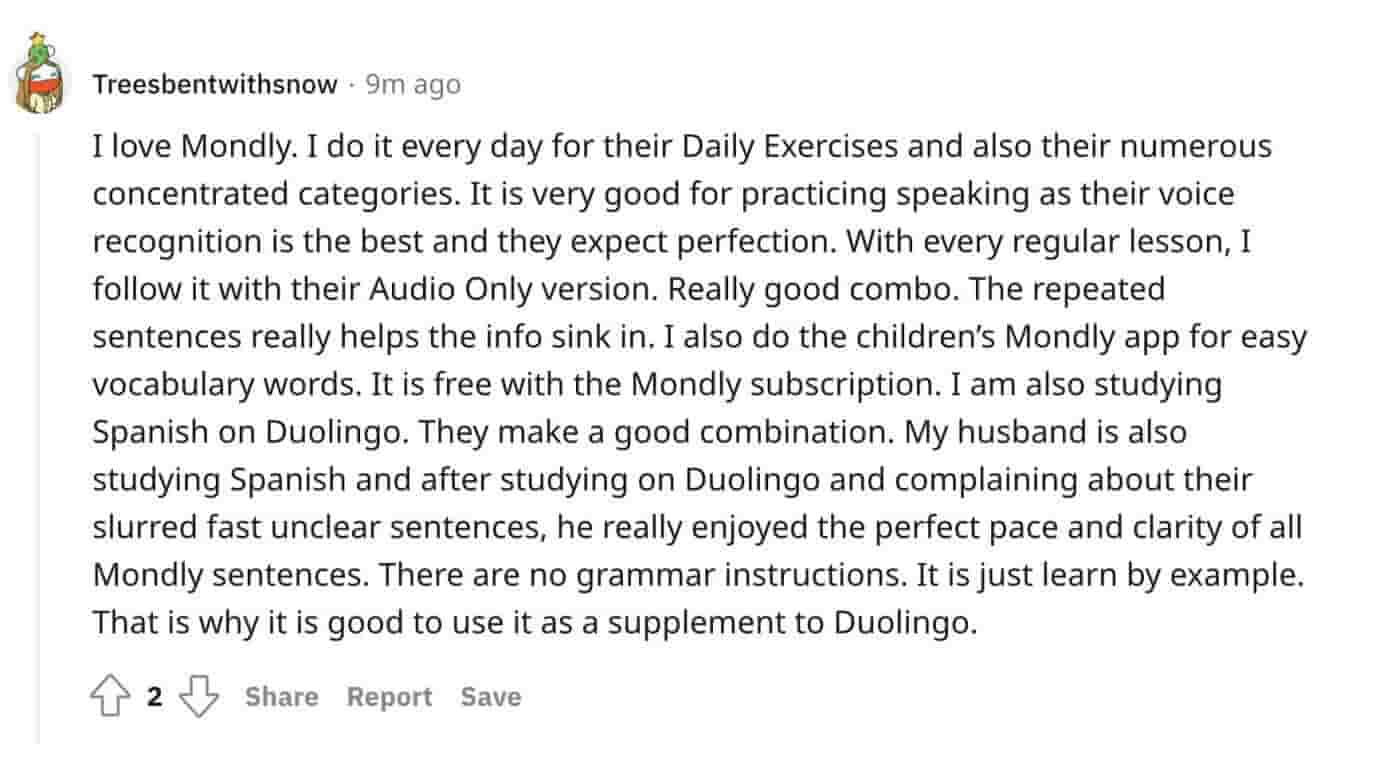 However, I did find some drawbacks. To start with, if you decide to learn several foreign languages on this platform, you may encounter monotony in the program. Some users also report this problem in their comments.
Topics can be of the same type, developed through translation from one language to another.
You can also find small bugs in the application, but this does not spoil the overall impression of use.
ELSA App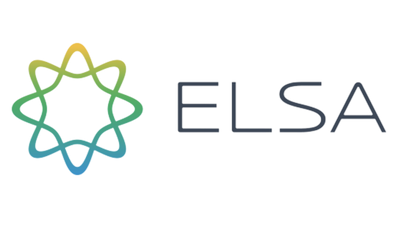 Specialization in accent: Elsa specializes in teaching the correct accent, which is especially important for language learners who want to achieve better pronunciation.
Adaptive teaching system: The app's algorithms calculate learners' progress and model programs depending on the results, providing personalized learning experiences.
Cost-effective subscription: The annual subscription for Elsa Pro costs only $6.25 per month, which is much cheaper than other language learning apps like italki.
Elsa is a language learning app with artificial intelligence as the teacher. The essence of learning lies in short dialogues with instant feedback.
One of the peculiarities of this application is that it specializes in the correctness of the accent. The teaching system is adaptive, as algorithms allow you to calculate your progress and model programs depending on the results.
The statistics given on the site says that as a result of using Elsa for 10 minutes a day for three months, 90% of students improved their accent. Users rated the app with 4.7 stars and left over 710,000 reviews.
As for the cost of learning a foreign language, here Elsa offers several options. In the free version, you will have access to the pronunciation course, but many other courses will not be available to you.
While purchasing Elsa Pro, you get a detailed analysis of your pronunciation, a coaching program, and access to dedicated tools to track your progress.
The premium version will cost you 11.99$ per month. There also is another much more attractive offer, which is an annual subscription for 6.25$ per month.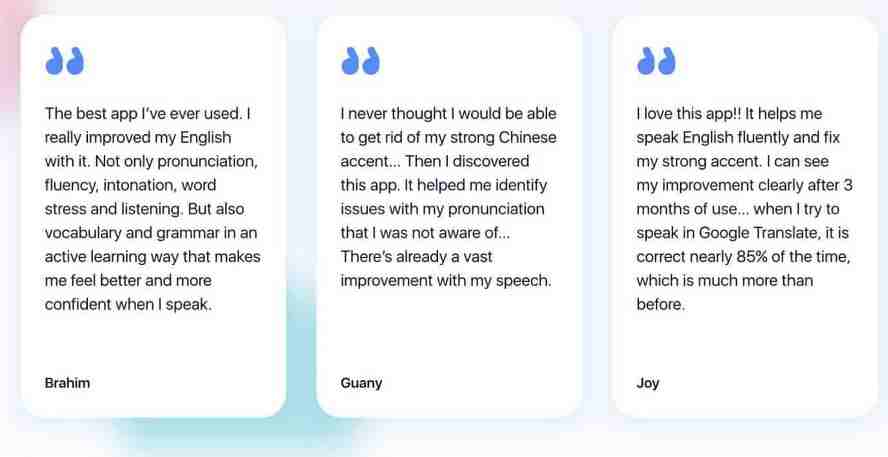 There is also a small disadvantage, namely the specialization of the application in the English language.
If you want to learn several foreign languages at the same time on italki websites, then this application will not provide you with such an opportunity.
Mosalingua

Unique teaching methodology: The website's teaching methodology is based on a chain of key principles, including the spaced repetition system and emphasis on metacognition, providing an efficient and comprehensive learning experience.
Comprehensive statistics: Mosalingua provides comprehensive statistics based on the forgetting curve, which shows the results of people forgetting a lower percentage of information when using the right revision techniques.
Exam preparation: The site offers draft versions of various languages, including English, with calculations for preparing for international exams.
A distinctive feature of this website like italki is a unique teaching methodology based on a chain of key principles.
Among them, there is the so-called spaced repetition system. As we all know, repetition is the mother of tuition, and this approach is about spacing out the review sections.
The website provides you with comprehensive statistics based on the forgetting curve. It shows the results of people forgetting a lower percentage of information when using the right revision techniques.
What especially caught my attention was the emphasis on the importance of metacognition.
On the site, the creators explain the need for analyzing one's thoughts in learning a language. It is incredibly important not to ignore the psychological component of training.
A particularly pleasant feature is the presence of draft versions of the language, for example, English, with calculations for preparing for an international exam.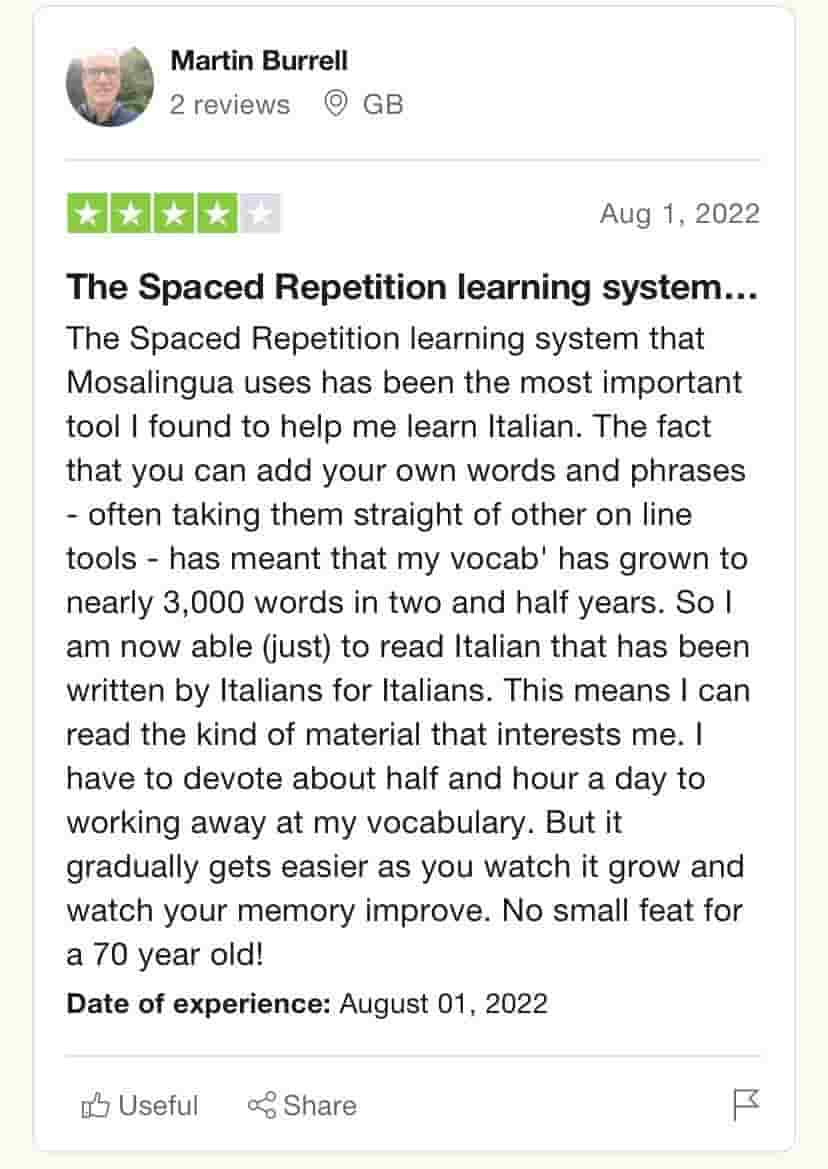 The developers offer you a month trial period for MosaLingua Premium, after which you can subscribe monthly for $9.49 or an annual subscription for $59.90 ($4.99 per month).
From my own experience, the main drawback of the application is the inability to calculate the number of new words learned per day. In all other aspects, the application is very comfortable and offers many useful tools.
Amazing Talker

Highly qualified teachers: Amazing Talker promises to provide highly qualified specialists in various foreign languages, offering personalized and professional language learning experiences.
Flexible scheduling: Students can individually choose the schedule of classes without the need to sign a contract and pay for services in advance, providing a convenient and flexible learning experience.
Study with a friend: The site offers the option to study with a friend, which is not only more exciting but also more affordable.
Unlike the previous sites like italki in the list, this platform works with live teachers and not artificial intelligence. The platform promises to provide highly qualified specialists in various foreign languages.
You can also individually choose the schedule of classes without the need to sign a contract and pay for services in advance. Amazing Talker is available for students of all ages. The site has a description of all teachers and their qualifications.
As a result of my experiment, I found out the terms of usage of the site. Many popular languages are available for clients to learn. The average price for one lesson is $10. I was offered three different payment options: CVS/ATM, credit, or debit card.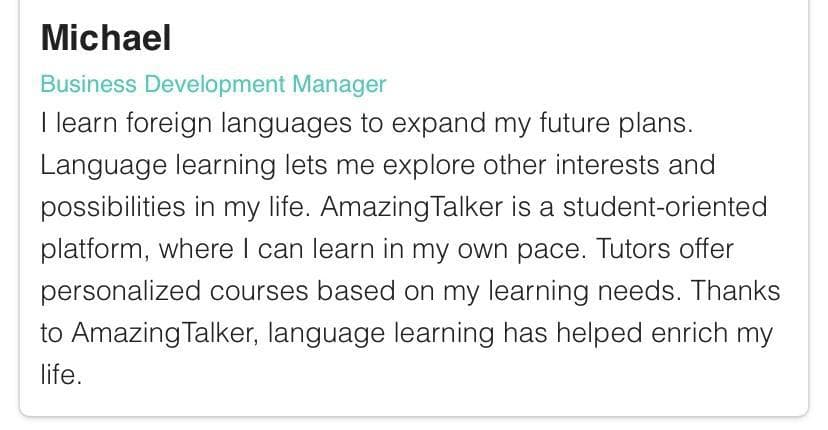 What I liked the most was the offer to study together with a friend. Not only is it profitable, but it is also more exciting.
Of the possible disadvantages, one can single out the price. Individual sessions with a teacher are always much more expensive than using online italki like apps for self-study.
Other customers also claimed that the client service is far from good, as it takes a lot of time for them to give responses.
Also, dont forget to check our
comaprison of Amazing Talker and italki
on the blog.
HelloTalk

Intuitive interface and easy to use.
Offers language exchange with native speakers in 150 countries, even for less common languages.
Affordable pricing starting from $6.99 per month with a free version available.
HelloTalk is a platform for communicating with native speakers. Its essence lies in the language exchange. You can communicate with people who are fluent in the language that you would like to master.
This app was one of my favorites a few years ago. At that time, there were not many alternatives. The interface of the application is quite intuitive.
This language exchange app has received an overall rating of 4.6/5 on Google Play.
In particular, users highly appreciated the compliance with the price and quality of the proposed product. There is a free version with limited features. The paid version starts at $6.99 per month.
Probably the main distinguishing feature of this application is the ability to find friends around the globe. HelloTalk is used in 150 countries, which allows you to find natives of even the most uncommon languages.
For example, I would like to make friends with the Argentinean Mario, who, with arrogance, agreed to come to the rescue in training in the Spanish language.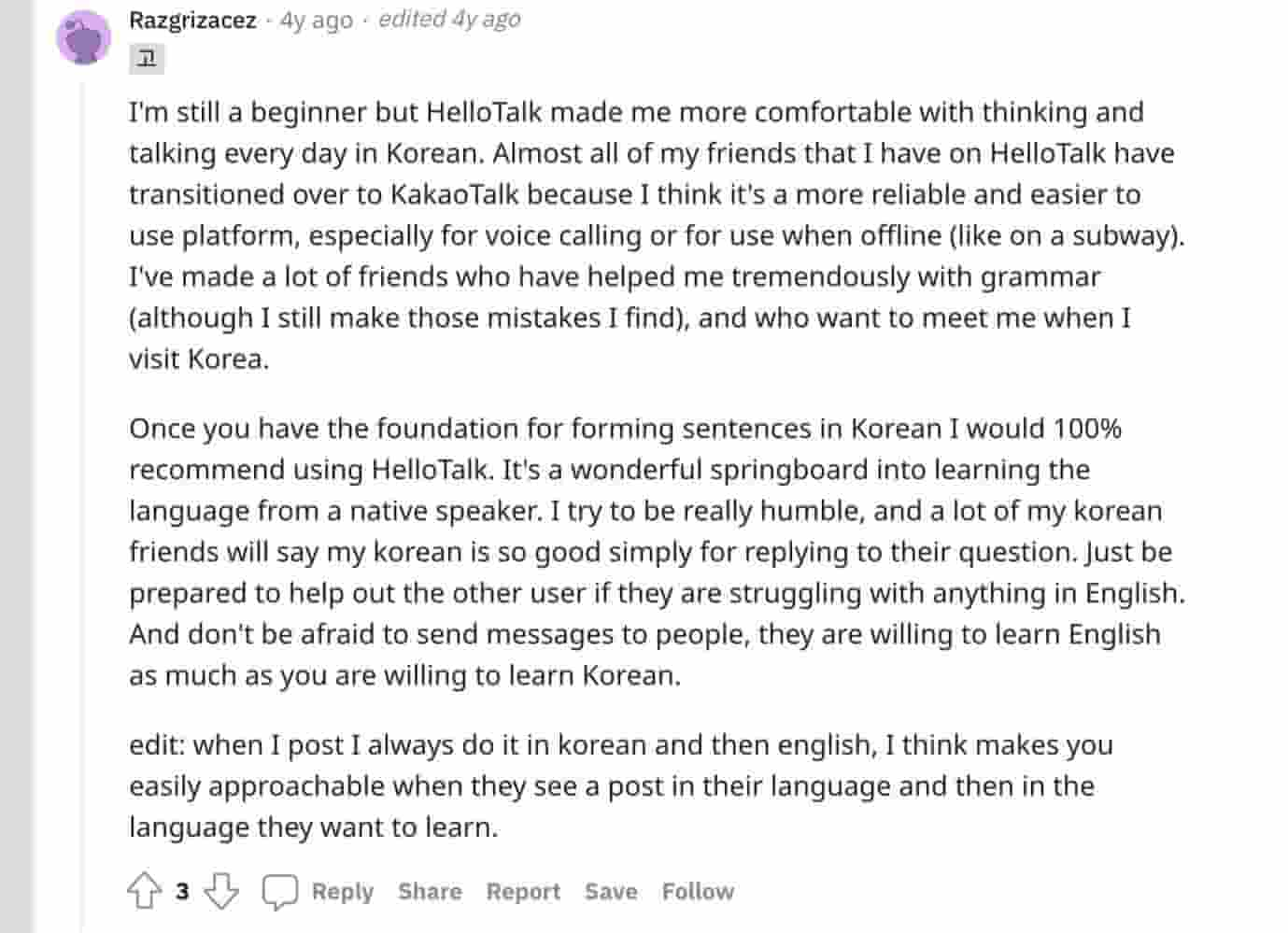 There are also certain disadvantages. For example, you may come across completely different language exchange partners. Perhaps they will be rude to you.
Also, some people try to use it as a dating site, which is absolutely inappropriate. This application also shares your data with other users.
And you can also find a one-to-one
comparison of italki and HelloTalk
on our blog.
Varsity Tutors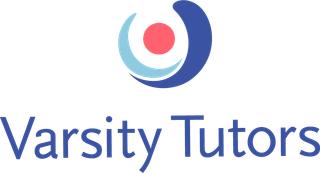 Offers access to a vast selection of tutors across different fields of education, including foreign languages, physics, mathematics, and programming.
Provides the option to switch teachers if needed.
Offers a variety of teaching methods to choose from.
This app like italki is engaged in the selection of tutors not only in foreign languages but also in many other areas of education. This application gives access to a huge number of experts, and each client can choose the training method that suits him.
Also, at any time you can change the teacher if you have any problems. I was struck by a selection of specialists, as you can meet teachers from completely different fields, from physics to mathematics to programming.
However, I don't find the site's interface intuitive and easy to use. To find information about the cost of services and also get answers to your desired questions, you will have to scroll through a lot of pictures and additional less important information.

The price list is also not available on the main app site. Another disadvantage is that to register for the service, and you will need to enter an extensive list of personal data.
Well, it is worth noting that your experience of using the site directly depends only on the professionalism of the teacher.
Preply

Provides classes with experienced and specially vetted tutors for safety.
Offers flexible scheduling options and comfortable costs starting at $10 per hour.
Provides trial classes with deposit refund.
Let's look at another platforms like italki. Preply offers you classes with experienced tutors who are specially vetted for safety.
However, the developers do not indicate exactly how the professionals are checked by the platform. You can choose a convenient schedule for your lessons and find a teacher at a comfortable cost for you.
Prices are not different from the average cost in the market. You will have to pay $ 10 for a minimum of one hour lesson. The undoubted advantage is the possibility of studying with a native.
The company also took care to provide its clients with trial classes for which the deposit is returned to them.
As I mentioned earlier, the company does not share the criteria by which they select the best tutors.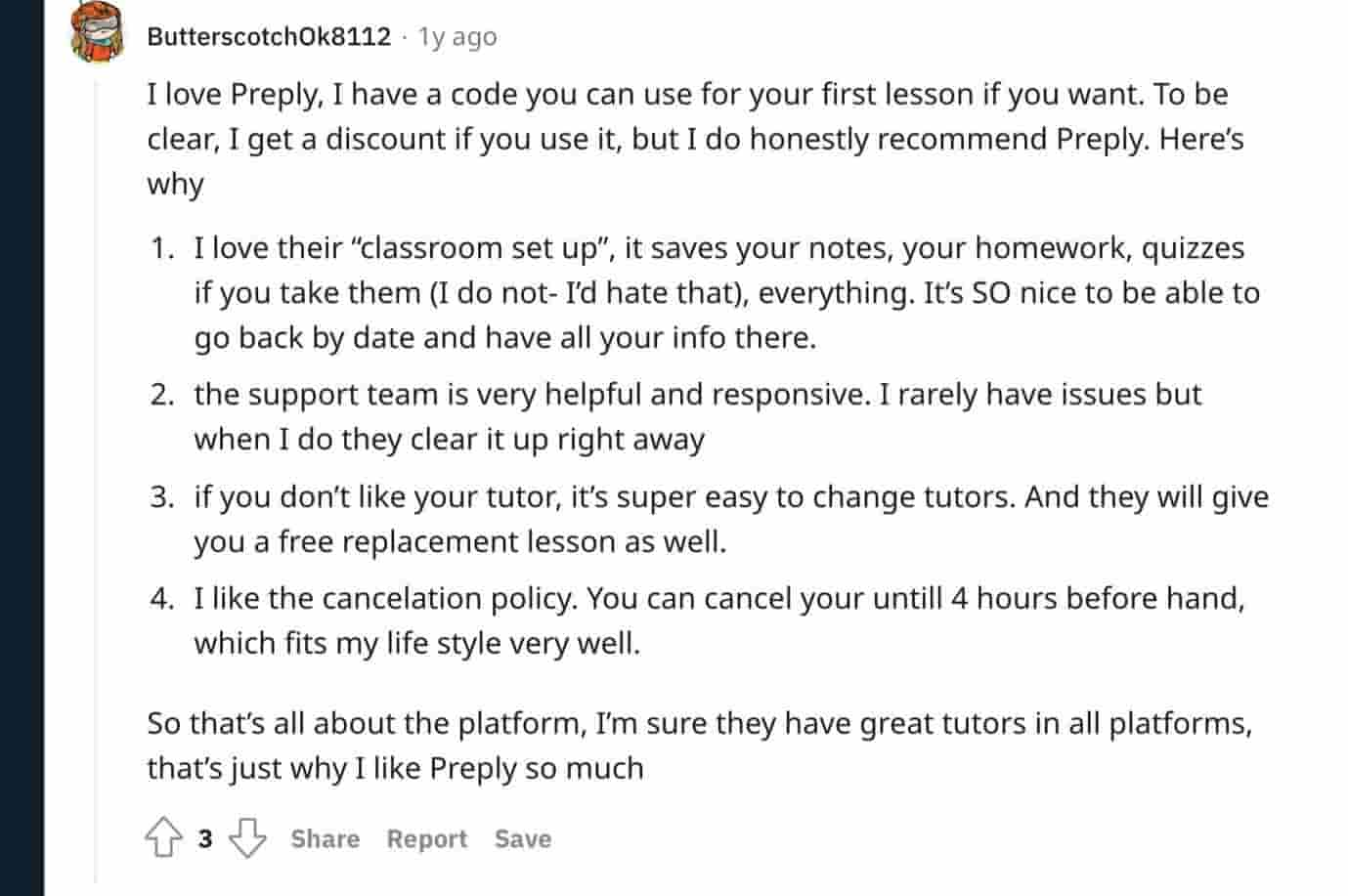 Accordingly, we cannot be sure of their certification. Also, the negative feature that I encountered was the inability to transfer paid classes to a new tutor. That is if you decide that you want to change the teacher, the lessons you have already paid for simply burn out.
In addition to what I was able to find out, this site takes quite a large commission for using it. Accordingly, the tutor receives much less than you pay him.
On our blog you can also read a comparison between
italki and Preply
.
Wyzant

Offers ease of feedback and support chat for quick resolution of any issues.
Provides a user-friendly website interface.
Provides a reimbursement of the cost of the first lesson in case of dissatisfaction, which shows concern for clients.
What immediately catches your eye when you visit the site of one of the companies like italki is the ease of feedback.

Having any questions, you can contact the support chat and get all the desired answers directly.

The website interface is easy to use. Very attractive is the concern for clients in the form of reimbursement of the cost of the first lesson in case of dissatisfaction.

The key to the success of any client lies in the diligence of the teacher. We all want to work and get decent pay for our work. After reading quite a few reviews, I managed to find out that Wyzant is a good company for tutors to work with.

The cost of one lesson depends on the individual price list of each individual tutor. However, the minimum price starts at $15 per hour, while the average cost is over $30 per hour.
Memrise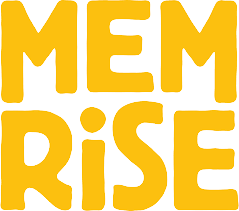 Interactive videos recorded by native speakers to improve language skills.
Ability to regulate the duration of the lesson and each individual session.
Free version offers a huge range of tasks without having to purchase a premium package.
I always prefer websites like italki that enjoy all the benefits of progress. The same can be said about this platform. In the application, you will find many interactive videos recorded by native speakers.
Also, the advantage of this type of application is that you yourself regulate the duration of the lesson and each individual session.
A nice addition is that the free version of the application offers you a huge range of tasks, and you do not even have to purchase a premium package for 29,99$ annually.
I was also pleasantly pleased with the number of languages and different levels that are present on the platform.

The main disadvantage is the binding to a stable Internet connection. By these words, I mean that you do not have the ability to download exercises for offline access. I also didn't really like that the app didn't have the option of live practice.
Rosetta Stone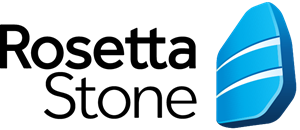 Large number of colorful images and clarity of explanations to facilitate language learning.
Ability to study without an internet connection or listening to audio lessons.
Minimum cost of using the application per month is only eight dollars.
I was very pleased with this application, with a large number of colorful images and clarity of explanations.

Also, unlike many other services, you have the opportunity to study without connecting to the Internet or listening to audio lessons.

Accordingly, you can use this platform from any electronic device. The minimum cost of using the application per month is eight dollars.

After conducting a close study of this site, the following shortcomings caught my eye. Developers should work on voice recognition technology in more detail, as this function does not always work with high accuracy.

I also lacked the initial test that could determine my level of the language.
Conclusion
| | | | |
| --- | --- | --- | --- |
| Name of the company | Rate on Google Play | Free Version | Cheapest solution |
| Mondly | 4.6 | ✅ | $4 |
| ELSA App | 4.7 | ✅ | $6,25 |
| Mosalingua | 4.2 | ✅ | $4,99 |
Of course, the choice, as always, is yours. The modern market of education in the field of foreign languages offers you a wide range of alternatives. You can opt for applications based on artificial intelligence.
You can also choose platforms that provide professional tutors. It all depends on your preferences and capabilities.
If mastering Spanish is on your to-do list, you might be considering Lingoda as your learning platform. Dive into our Lingoda Spanish reviews for a comprehensive understanding of their offerings, learning environment, and more.
Fortunately, everyone will also be able to choose for themselves an acceptable financial investment option.
Why is italki so cheap?
Each teacher independently sets the price for their lessons. Accordingly, you can choose the offer that suits you. However, do not forget that the tutor puts a lot of effort into planning the lesson.
Which is better: Preply vs. italki?
Based on user comments online, the two platforms are quite similar. However, the site offers more favorable conditions for tutors. The company takes a smaller commission from each lesson. If we compare the number of teachers, then Preply is slightly superior in number.
Is there a free version of italki?
As free access, you can find a language exchange partner. You also have the opportunity to read articles published on the site. You have the option to enjoy some freebies, but for the full experience, you still have to opt for paid lessons.
Is italki worth the money?
Learning a language with a tutor is undoubtedly the most effective method of learning a language. The specialists of this platform are ready to share their experience, which has been accumulated over the years. Whether it's worth it is up to you. However, it's worth a try!