English might be the universal language of the global world, but others like Spanish, French, German, Ukrainian, etc., are examples of languages that can grab you an upper-class seat in your career.
You can already see this happening in job applications where applicants must know more than one language. Or when employees are required to travel abroad for work and build interpersonal relationships with other countries.
The main difference between Lingoda and italki is that they have different pricing models, whether they allow you to pick a tutor or not, money-back guarantees, and the number of languages that you can learn on the platform.
Like Mal Pancoast said, "We invent the world through language. The world occurs through language."
On the internet these days, there are so many sites where you can learn various languages, but Lingoda and Italki stand out. These two are the most popular language schools, with millions of students enrolled annually. Due to the traffic, it is easy to see why so many people are asking about this. Have you been curious too? Well, we're here to help!
For Learners and Students: How You Will Benefits From Lingoda or Italki Features
As per popular demand, we have hopped on the wagon and decided to bring this Italki vs Lingoda comparison review to you. It is important to note that this article was written to compare the services of Lingoda vs Italki, so you can figure out which one is better for you.
The good news is, we have a team of experts dedicated to ensuring we only give our honest opinions on our reviews. These experts signed up to each of these sites and personally used all their services. As a result of personal experience, we have crafted this article.
Let's get into it:
italki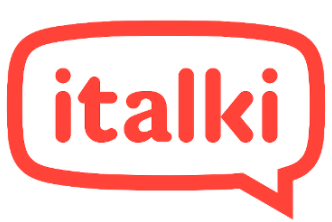 Over 150 language options are available.
Professional teachers and community tutors.
30-minute trial period.
You can pick the tutor yourself.
Italki is a popular learning platform that teaches you to become fluent in any language of your choice. You can choose from over 150 options available on the site, popular ones of which are:


English


Spanish


French


German


Japanese


Chinese


Italian


Zulu, etc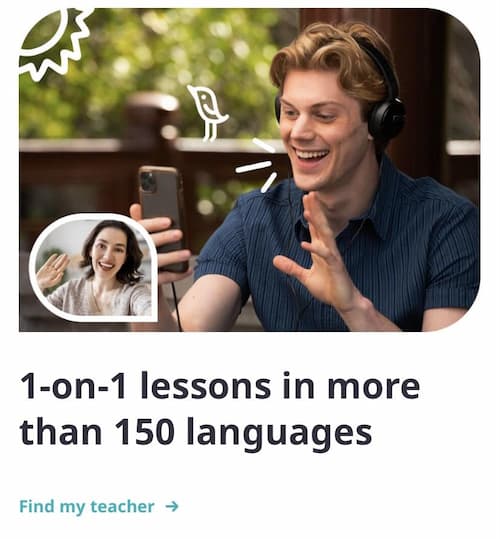 On Italki, we discovered two types of teachers: professional teachers and community tutors. None is necessarily better than the other, but based on your needs, they have specific features that might be better for you at a certain point.
So what does this really mean? Let's check further
:
Professional teachers on Italki are exactly what their name implies. They teach professionally, which means they gained their
professional teaching experience
 in school and are certified to formally teach you with extra study materials and lesson preparation.
On the other hand,
 community tutors offer a more informal mode of teaching. They do not have professional certification, so their methodology involves less formality and structure.
They are either native speakers or just people who have advanced knowledge of the course. If you are more interested in a casual and conversational mode of learning, this might be the best option.
Lingoda

Over 1200+ authorized teachers.
Lessons are amazingly interactive.
7-day free trial.
One-on-one and group classes.
This is another language learning platform that has dominated the learning space. They have a special method of teaching that makes them stand out and have so many testimonials from over 80,000 people who have used the site for various purposes.
They offer a total of 4 languages:


German


Spanish


French


English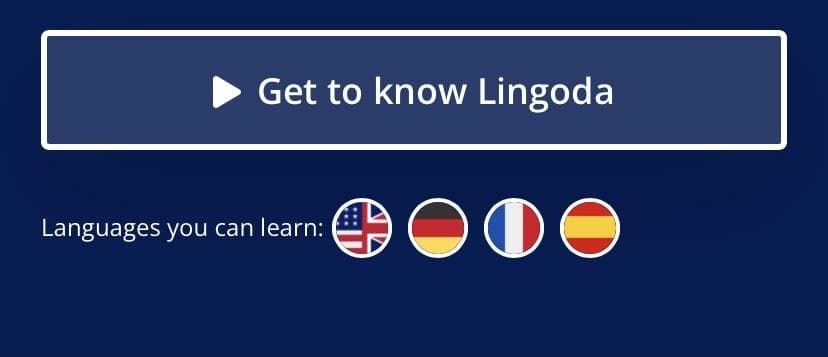 As an online language school, they understand that the quality of their tutors determines the extent of their success. Currently, they have over 1200+ authorized teachers who lecture subscribers based on the following:


Reading


Writing


Speaking


Dialogue


Based on our personal experience
, we took our classes over Zoom and were presented with a worksheet before the lesson started. You can decide to download these sheets and go over the outlines, but your tutor will go over everything during the class.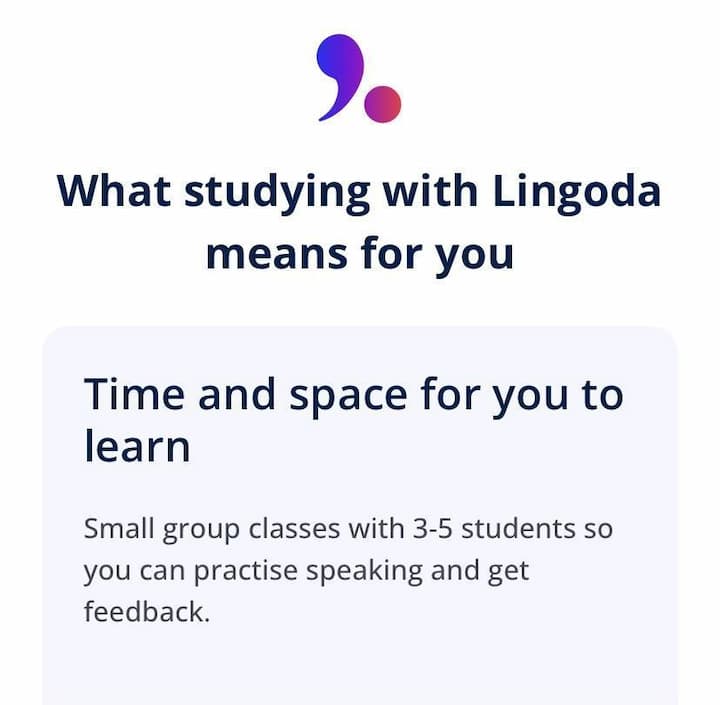 And what's more?
Lessons are amazingly interactive, and each member of the group will be asked to read aloud to build intonation and colloquialisms.
These are some of the key features of Italki Lingoda. If you are wondering about the Lingoda Italki pricing and how affordable it will be for you.
Worry no more.
Here's what you've been waiting for
…
Lingoda and italki Price Comparison
With most platforms, people are always sceptical to financially commit at first, which is not their fault. There are many scam sites on the internet, and extra convincing is needed to get people to invest money on any platform.
Lingoda
But there's good news because with Lingoda, you get a 7-day free trial that lets you adapt and feel how it all works before deciding to commit financially.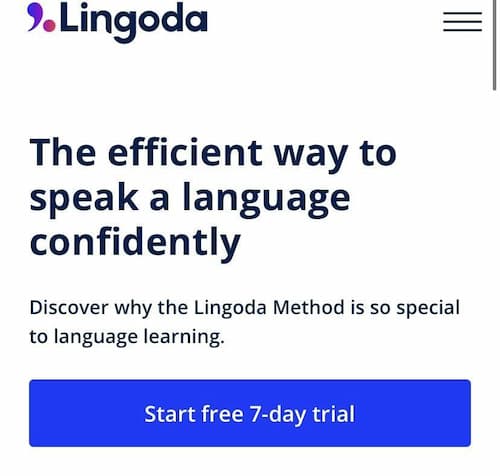 When it's time to pay for services finally, you will realize that prices vary for many reasons.
Firstly, it varies by your language of choice, depending on how often you want to take the classes, or if you want private lessons.
One-on-One Classes
For private classes, you might pay between $130 to $135 per month. This rate covers four weeks, with a 60-minutes class per week. This simply means you are paying at the rate of almost $33 to $34 per class.
Depending on your commitment, you can also go with ten classes per week. For this, each class costs roughly $19, and per month, you are expected to pay about $760 for forty classes.
These rates are not rigid, and they vary according to the learning language, with Spanish and French taking the highest rate.
Group Classes
These classes contain no more than five students and are usually cheaper than private ones for obvious reasons.
Each class costs roughly $14 per class. For one 60 minute class per week, you get to pay $56 per month in four weeks. If you would rather take ten classes per week, the rates are about $9.5 per class. This means you pay about $380 per month for forty classes.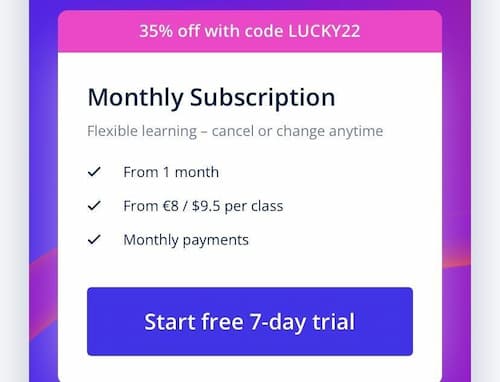 italki
On Italki, it's a different ballgame. Instead of paying four weeks ahead for language learning, here you get to pay per session.
You can get a tutor whose rate is as low as $4 and still find one whose rate is as high as $50 per hour. Every tutor sets their prices, which might lead to a wide berth in price ranges, but that should not be a disadvantage because choosing your preferred teacher is up to you.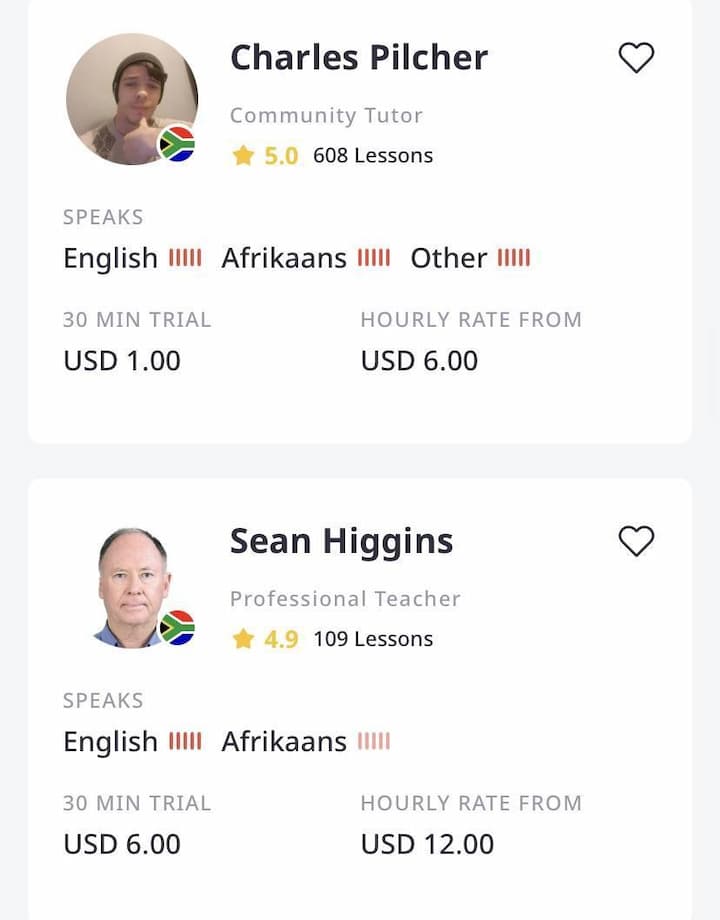 Here, you will see how the price varies for two different tutors who offer the same language lessons. One has an hourly rate of $6, while the other is $12.
You can beat down high prices by thoroughly searching the database for a tutor whose rates are aligned with your financial obligations at the moment.
Like Geoffrey Willams rightfully said, "You can never understand one language until you understand at least two." You can make this possible with Italki.
The best part is, you will find more writers with affordable rates between $4 to $10 than writers with a $50 to $60 benchmark. If you use the Edureview academic platform, a unique promo code gives you a $5 discount on your Italki credit purchase. This code is edureviewer5.
On this site, you will find that tutors from certain third-world countries are inexpensive compared to those from developed countries. As much as you try to avoid exploitation of Italki, it is also paramount that you do not underpay any teacher based on their country.
Quality of Tutors
Here, the quality of tutors depends on you as a user. We realized that their prices do not determine the quality of knowledge that they bring to the table. In case you might be asking yourself how, here's what we mean:
italki
One of the teachers we chose at $10 per hour offered lessons that were completely easy to understand. We had a fun time together, with the tutor explaining intricacies in a way that was friendly and firm all at the same time.
However, the tutor we paid $50 for was a total waste of money. We thought he had special materials to explain his high rate, but that wasn't the case. His teaching method was rigid, and although he claimed to be a certified language teacher, he couldn't express himself well.
This is not to say that all teachers with high rates aren't worth it. We just want you to explore your options a little carefully and not ascribe any importance to prices.
Thankfully, the platform offers a 30-minute trial period that lets you examine the methods of different tutors before making your choice.
Lingoda
On Lingoda, the tutors are expected to have a C2 level or above in the language they choose to teach. This verifies that they understand the language and can teach others.
Also, on this platform, you will find a lot of native speakers as opposed to the ones who are certified to teach the language.
Here's what we think about them:
Native speakers are the best when it comes to teaching. This is because they can give you the smallest details that will turn you into a pro. They have the best knowledge when it comes to intonation, synchronicities, and tongue placement.
Tutors will take you through a library of materials starting from the beginners A1.1 level to the expert C2 level. The tutors are always attentive and ready to correct your pronunciations no matter how little the mistake is.
Major Drawbacks of Italki or Lingoda
Lingoda
The tutor explains the courses using a worksheet that contains the entire curriculum, but they can't move on from a particular topic until every member of the group has understood the concept of that course. If there is a struggling student, they could draw everyone else behind.
While you might be able to schedule your lessons around the most convenient time for you, this might put you at risk of constantly changing tutors. While variation might be the spice of life, it is only a drawback when learning a new language.
When you get a different tutor for every class, you might not properly track where you stopped in the previous lessons and where you need to work on.
italki
While Italki has made their pricing per session, it turns out they have saddled this advantage with a complicated payment process.
This means that you have to first buy credits before paying tutors.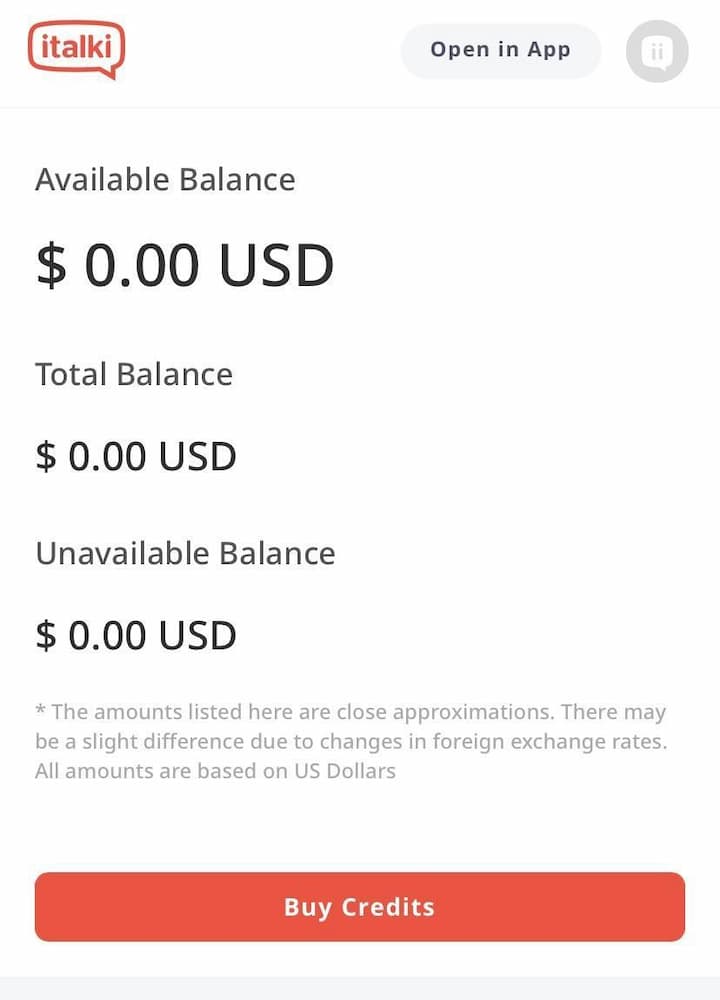 This is unnecessary and might prevent people from financially investing. Also, imagine buying credits worth $100, and then you realize the Italki services aren't suitable for you, it means you've lost money.
Since the platform doesn't pick eligible writers for you, you are left to decide for yourself. While this might be great in terms of pricing, we realized that there is simply no assurance in terms of the quality we would be getting from these tutors.
While we didn't have a bad experience, it could easily have gone south because there are different tutors on the platform, and not all of them are 100% reliable.
A General Overview of Lingoda vs Italki
| | | |
| --- | --- | --- |
| Factor | Lingoda | italki |
| Prices | Ranges from $10 to $33 per class, but payment has to be made monthly, translating to about $40 to $132 monthly. | Payment is made in a more affordable per-session model. Rates range from $4 to about $50 per hour, depending on your tutor. |
| Tutor | The platform pairs you with the best choice for your needs. | The choice is on you. |
| Lessons | There is a standard curriculum to be followed regardless of the tutor. | Each tutor prepares their note and curriculum. |
| Guarantee | You can get a refund if you're not satisfied. | There is no money-back guarantee. |
| Supported Languages | Only 4 | Over 150 |
italki vs Lingoda for Teachers
This section is for those who love languages and are looking to make a few extra bucks. You might be wondering which platform is most suitable depending on a variety of factors that are personal to you.
Here, you will be able to make the comparison of Italki vs Lingoda as a tutor.
Let's get into it:
Italki
One exceptional benefit of this platform is the flexibility it gives you as a tutor. You are allowed to choose your schedules, set your prices, and plan your hours. You can make money when convenient for you and are not required to accept a class unless comfortable.
To apply, you need to go on their website and follow all the due application processes. This will include a video and audio introduction, proof of your language levels, a picture of yourself, and other important documentation. If you are accepted, you must know that Italki will take 15% of your earnings, so prepare for that.
Lingoda
The application process takes about one to six weeks for this platform and is usually more extensive than Italki. Here are some of the requirements:
Must either be a native speaker or have a C2 level or above in the preferred language.
A language teaching certificate.
Teaching experience of up to 2 to 3 years.
Proof of reliable equipment like speedy internet, working camera, webcam, quality microphones, and headset.
Must be able to speak English to a certain extent.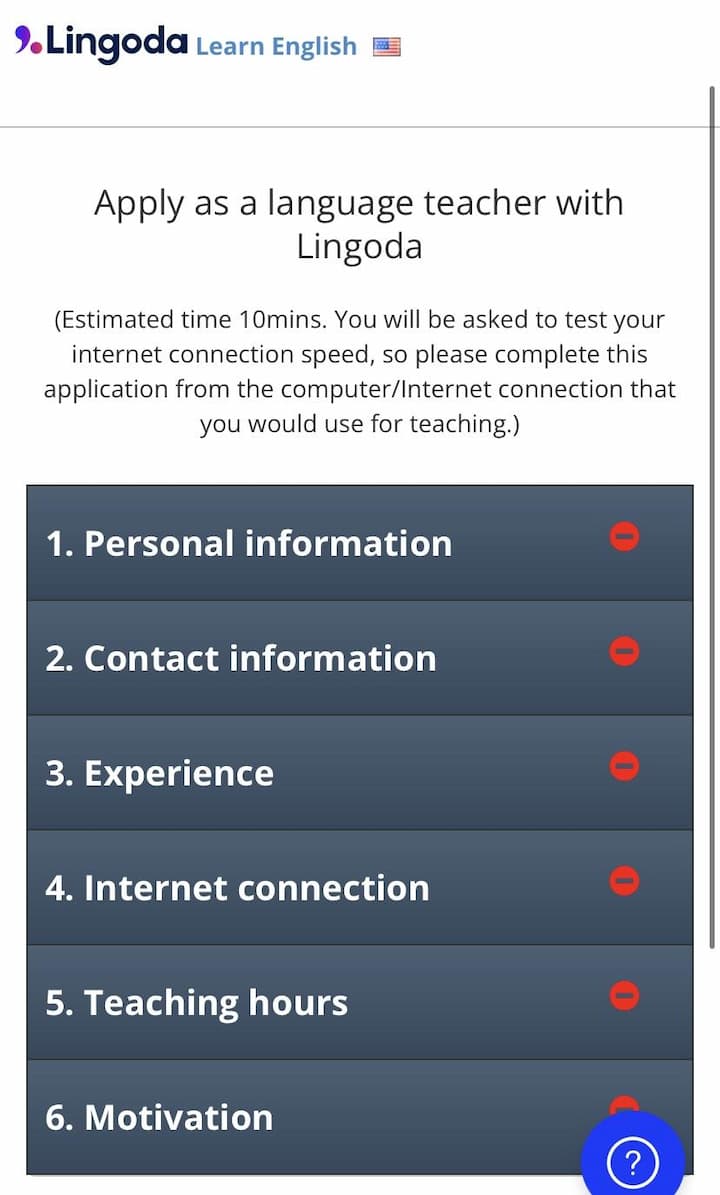 Conclusion
Both Italki and Lingoda offer the same services in completely different variations at the end of the day. We would not make a standard choice, but with this review, users can make the final decision on which platform will be better for them depending on their specific needs at the moment.
Finally, applaud yourself for taking this step into a new culture and language, as it will elevate every part of your life.
In the words of Frank Smith, "One language sets you in a corridor for life. Two languages open every door along the way."