Have trouble learning a new language, or do you want to improve your math skills? In order to save you time, I have compiled this helpful list highlighting the finest tutoring apps that are worth the investment.
You'll discover my best picks for tutoring apps, along with information on the specific areas of study in which each one excels.
I advise getting help from online tutors. These professionals provide instruction that can't be found in a study guide or textbook.
Also, they give you a chance to learn about a new culture, improve your communication skills, and do better in school.
The finest tutoring apps may vary greatly in price, with some charging steep monthly membership fees and others providing individual sessions for almost nothing.
Higher-priced options often provide a more tailored experience, with instructors that take into consideration individual needs and goals before designing a curriculum for things like test taking.
Short, inexpensive lessons might be helpful when you're simply stuck on a subject.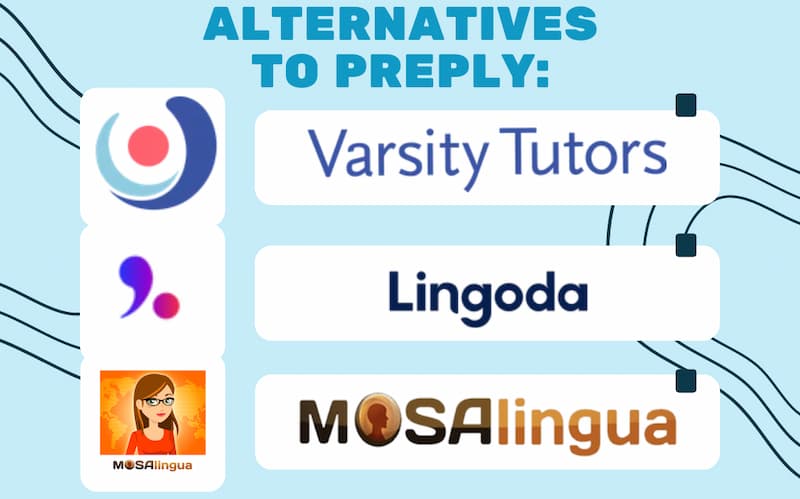 Preply is a well-known tutoring platform for connecting students with instructors. It may help you find qualified individual teachers at a reasonable fee. However, there are many valid alternatives.
I tried several websites and come up with a list of the top 10 websites like Preply.
Websites Like Preply
Varsity Tutors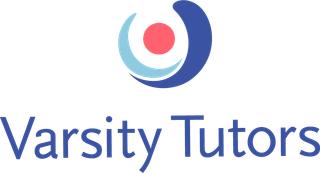 Immediate access to a teacher.
Guaranteed refunds.
Classes and materials are available at no cost.
Group activities for adults often cost money.
Not all cities provide in-person education services.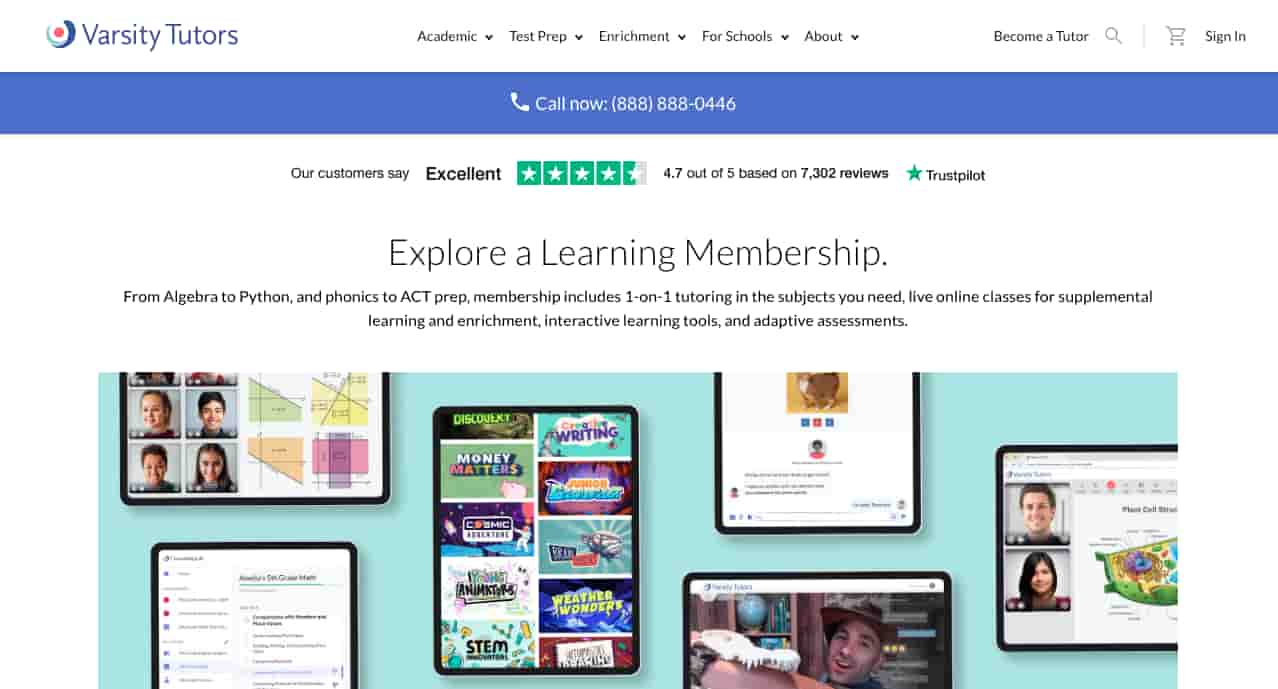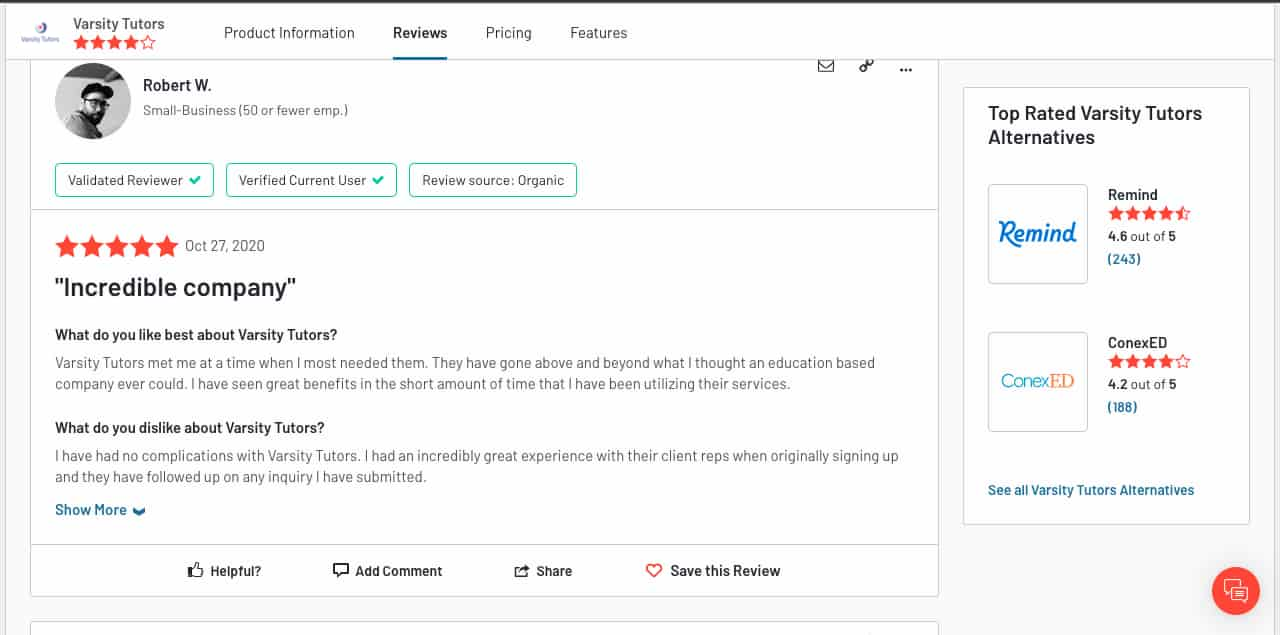 Varsity Tutors provides on-demand tutoring for students in elementary school through college, as well as for professional certification examinations like the CPA exam.
Students of all ages may take advantage of this live-learning resource. The site's 40,000+ instructors cover every imaginable topic area.
Students feel like they are engaging with the instructor in person because of the platform's video chat, shared workspaces, etc.
Sessions held on the platform are recorded and made available to students later. The platform's mobile app gives students the freedom to access their lessons and live sessions from any device at any time.
There are a plethora of resources out there for students to use on their mobile devices to get everything done.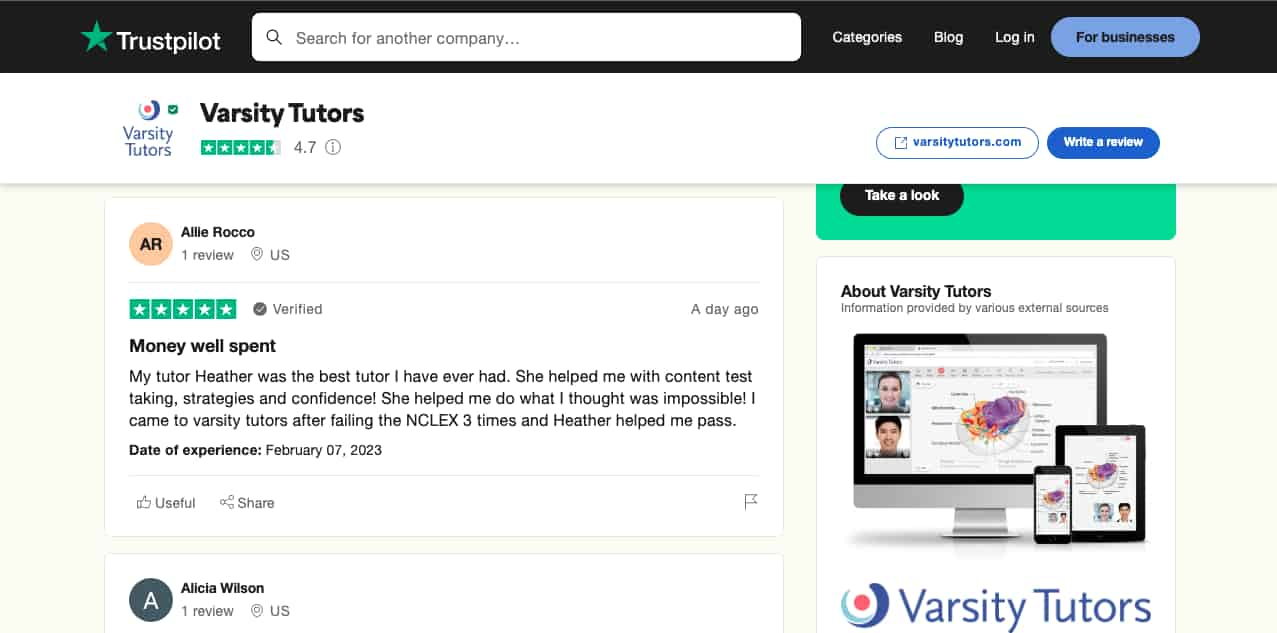 Reviews, Prices, Pros&Cons
A long list of positive reviews make Varsity Tutors one of the best options available. You'll often read about the friendliness of the staff and their commitment to motivating students.
Varsity Tutors' rates are variable and depend on the tutor. Average quoted prices are in the range of $50 to $70 an hour.
Lingoda

Professional, native-speaking educators.
Educating in accordance with the Common European Framework of Reference.
Communication with peers in classroom discussions.
The selection of Zoom is terribly unsatisfactory.
When working in a group, class reports are meaningless.
To determine placement, only fill out a short questionnaire.
There isn't much of a mentorship or group dynamic.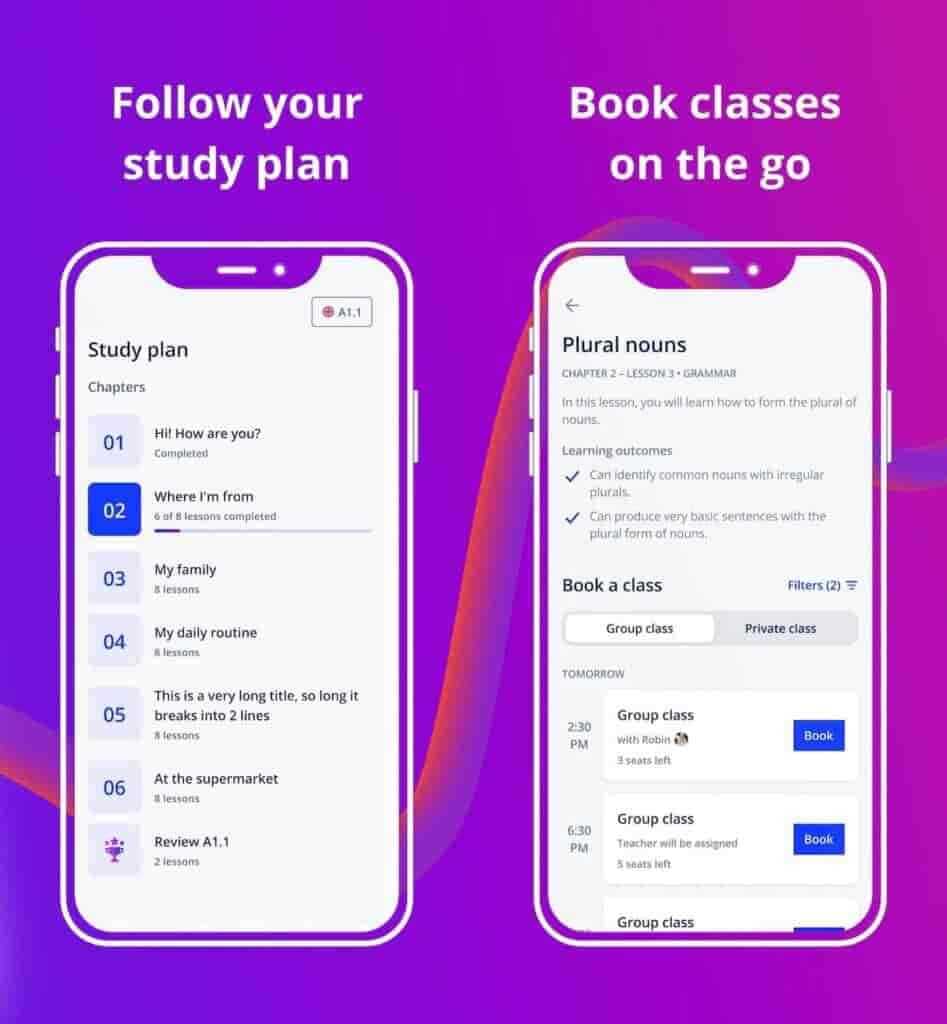 If you want to study with other students, you may choose group courses taught by a website like Preply. Lingoda is excellent for such tasks.
Learn a new language with Lingoda in a small, comfortable group of three to five people, or enjoy the flexibility of individual lessons. For students that thrive in more traditional learning environments, this is a fantastic option.
On the plus side, it forces you into social interaction. On the other, being in a classroom full of other students may be inspiring.
The online courses are accessible at any time. Over 1,500 professional teachers provide lessons in English, Business English, German, French, and Spanish using the Common European Framework of Reference (CEFR) as a guide.
Getting individual feedback after each lesson is a great way to "see" how far you've come.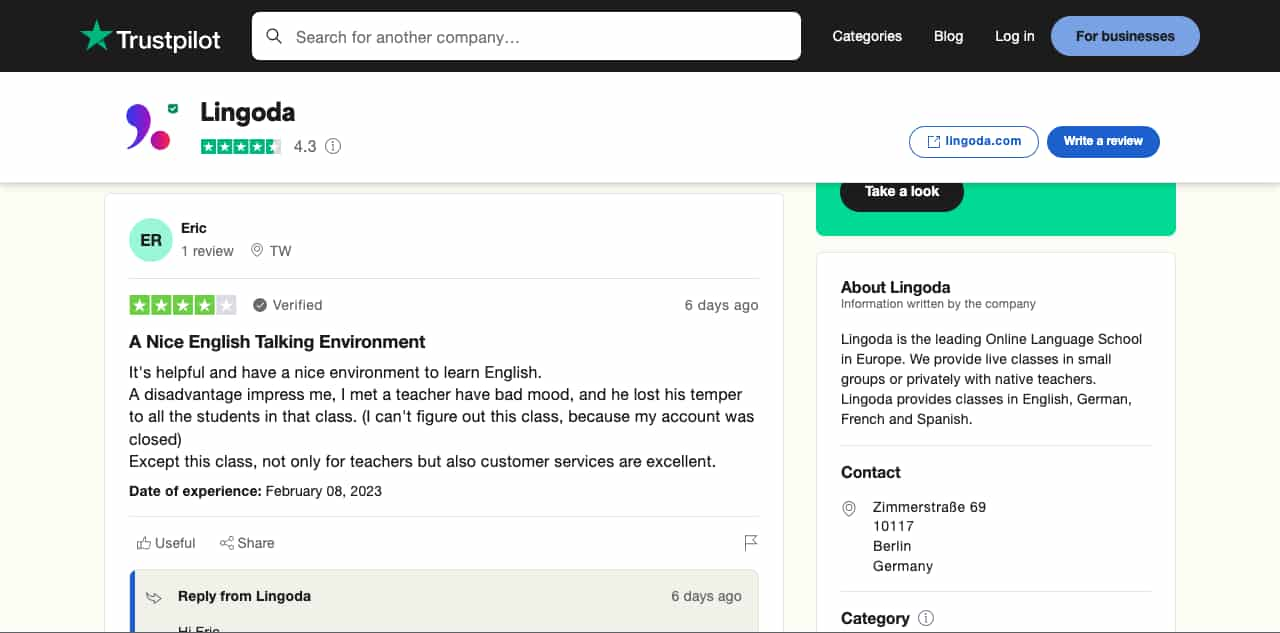 Reviews, Prices, Pros & Cons
Reviews provide new and seasoned customers with a variety of insights on the service. Virtually all of them are effusive in their admiration of the platform's facilitation of their learning and facilitation of their relationships with excellent instructors.
The atmosphere during Marathon and Sprints is a common source of criticism. It would seem that there is some ambiguity about the qualifying requirements.
In terms of pricing, monthly memberships begin at $60. In addition, you may sign up for a free trial that lasts for seven days.
MosaLingua

Good skills coverage.
This app lets you learn at your own speed.
Language levels stress memory efficiency.
Several audiobooks, movies, and music.
Unique technique.
Only a few languages.
No learning framework.
Poor graphics, UI and UX.
No mock exams — just flashcards and audiobooks.
Limited to beginners.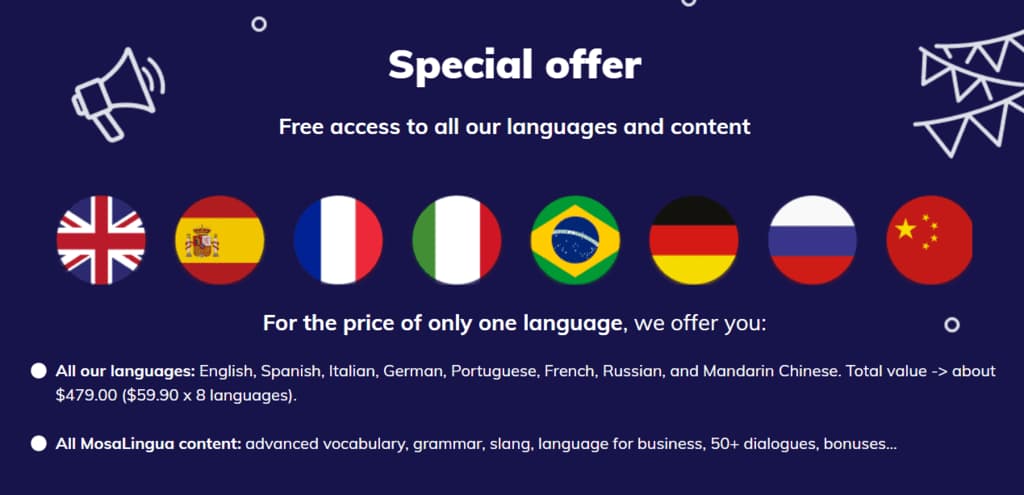 MosaLingua provides apps and the web for language learning. Each language has its own app with thousands of flashcards for vocabulary and grammar.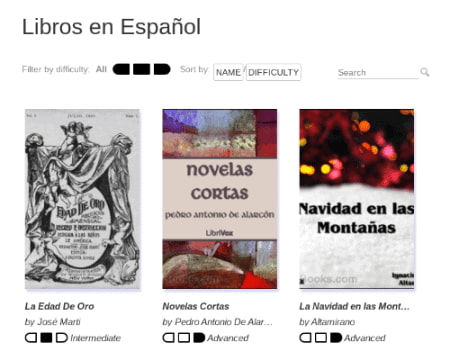 Alternatively, MosaLingua Web has material from all applications and many other features.
Online language immersion with MosaLingua is a terrific method to learn. Like other language learning applications, MosaLingua's flashcard apps employ spaced repetition to teach and review vocabulary.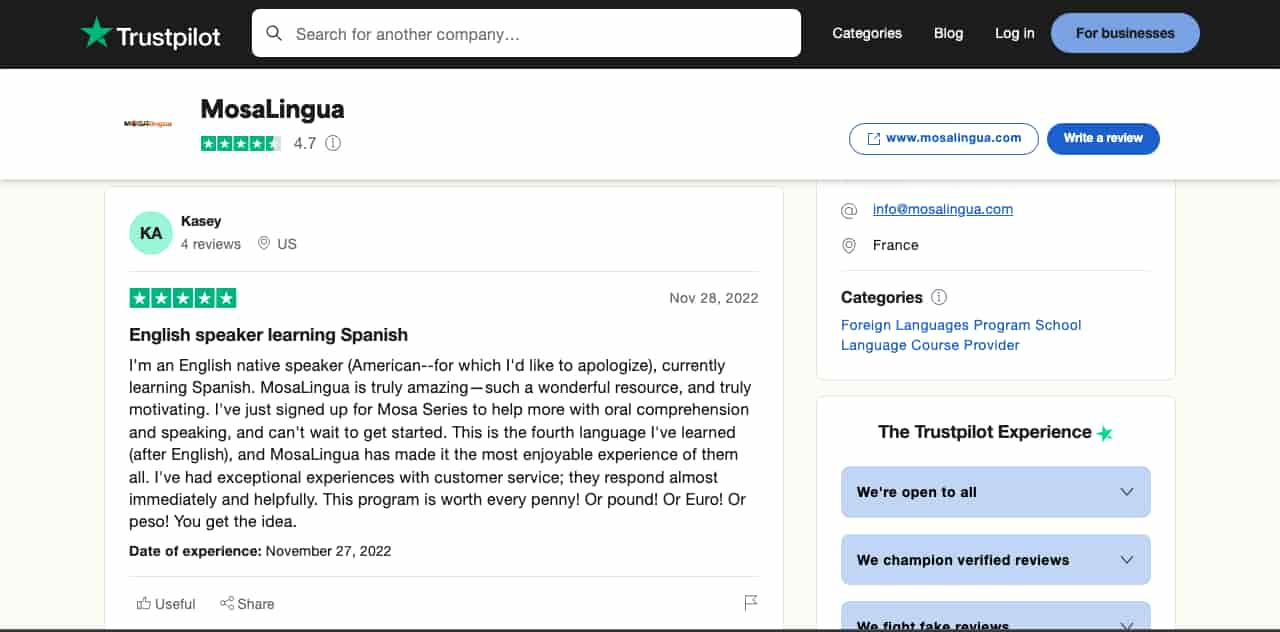 Reviews, Prices, Pros & Cons
Most users had a positive experience with MosaLingua. Unlike some other applications, it doesn't have fancy visuals or animations, but its material is of very high quality.
Prices vary per course and platform. MosaLingua Web costs $4.99/month or $59.90/year per language. MosaLingua applications cost $9.49 per month. MosaLingua Web and the app cost $59.50 ($4.99 per month) annually.
MosaLingua's internet and mobile apps provide several free trials. The app has a 7-day free trial, while the mobile platform has 15. Trials need a credit card. Pre-trial cancellations are free.
Wyzant

Numerous options for courses and instructors.
Both virtual and in-person instruction.
No membership fees, minimum purchases, or up-front costs.
Tutor quality may vary.
Uncertainty since Wyzant does not guarantee the quality of its tutoring services.
Limited topics.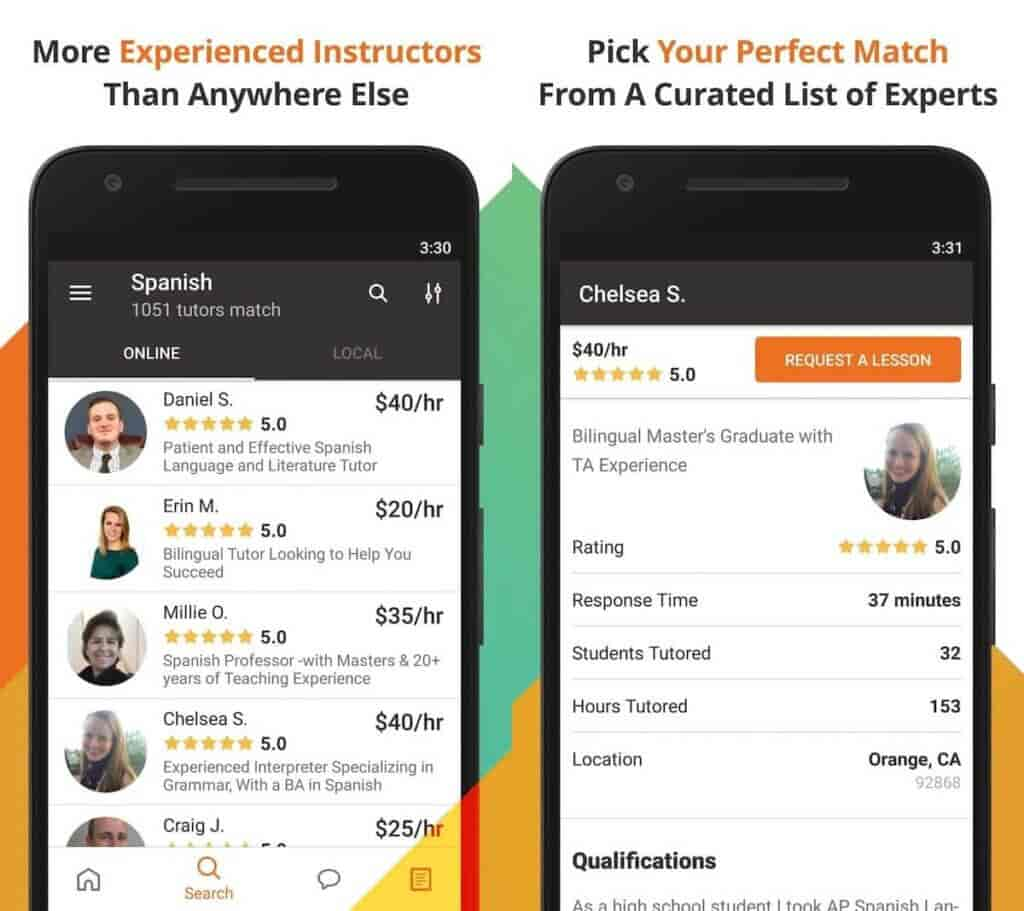 Wyzant is one of the most flexible platforms like Preply since it offers not only online tutoring on languages and other courses but also in-person tutoring to residents of the United States.
With over 65,000 tutors, Wyzant is a great resource for help in a wide variety of areas, including language learning, standardized test preparation, and core disciplines like math, science, writing, and more. What I find most intriguing is that the language courses don't only cover the basics.
For instance, if you're looking for a Japanese teacher, it may also recommend "Japanese cookery" and "Japanese manga" as related search terms.
Any of these links will take you to Japanese teachers that are not only fluent in the language but also knowledgeable on the subject at hand.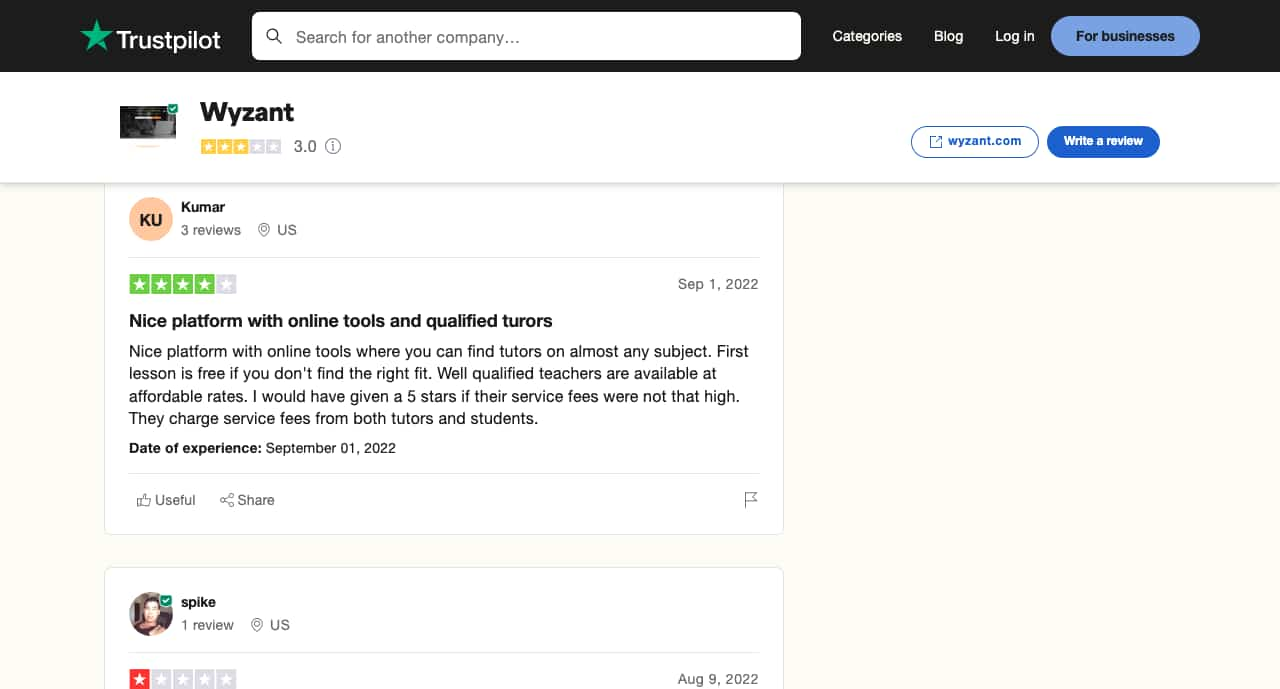 Reviews, Prices, Pros & Cons
There's a mix of emotions coming from the reviews that show how important it is to find the right tutor.
Wyzant is proud of its flexible, pay-as-you-go pricing model, as well. You pay for what you need, lesson by lesson, so there are no hidden fees or expensive memberships to worry about. On average, a tutor will charge $35-$55 per hour.
FluentU

An extensive library of instructional films.
Gaining familiarity with the language and its culture at your own speed.
A free trial is available for 14 days. Costs begin at $19.99 per month.
The difficulty settings are a little bit random.
There is no attempt to transliterate the language scripts (e.g., in Arabic, Japanese, etc.).
For certain languages, content is lacking.
The voice that sounds artificial and robotic.
It's geared only toward listening and watching, with little emphasis on developing spoken or written communication skills.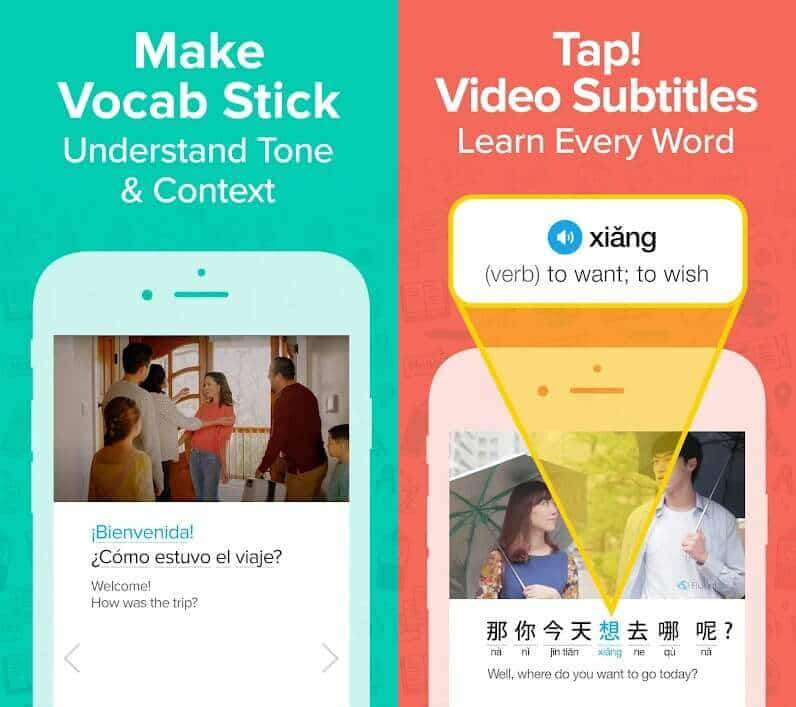 FluentU is a fantastic Preply like website if you're searching for a language-learning platform with a heavy emphasis on immersion. Learn a new language with the help of this app's extensive library of material gathered by native speakers.
News, movie trailers, TV advertisements, music videos, documentaries, cartoons, and more may all be found on FluentU, along with subtitles that have been professionally transcribed and translated for learning purposes.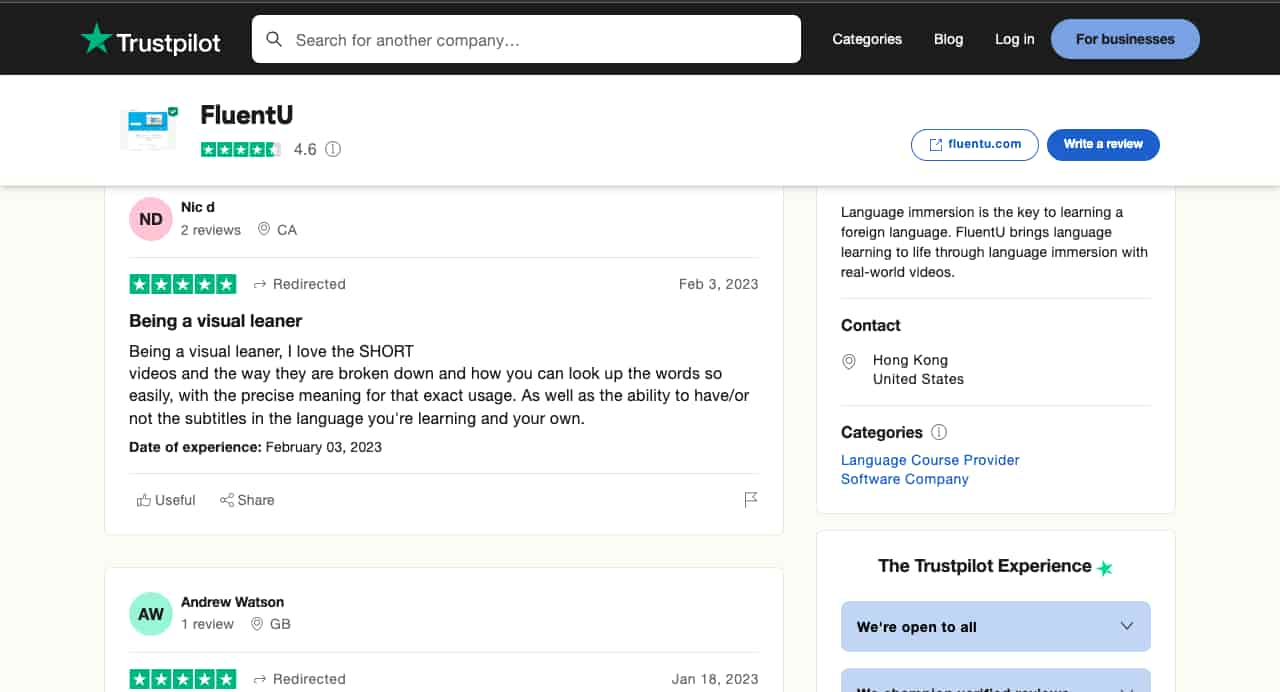 Reviews, Prices, Pros & Cons
It has some great reviews quoting the variety of available material and its quality.
There are two pricing tiers available on FluentU. A monthly package costs $30, while an annual plan costs $12-20 each month.
Also, all FluentU programs provide a free 14-day trial, so you can see whether it's a good fit before making a long-term commitment.
Gritty Spanish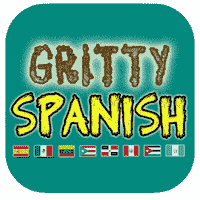 Different accents.
Using language that takes into account cultural norms.
Exciting and interesting to read.
No tests or other forms of assessment.
No real framework.
Little context for grammar.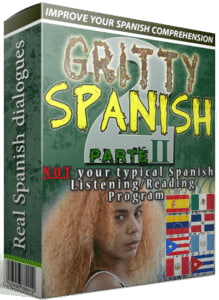 Gritty Spanish is designed to simplify Spanish learning. The platform starts with words and sentences and then understanding. Among apps like Preply, this one makes Spanish enjoyable. It's audio-based, with Native speakers' recordings for all levels.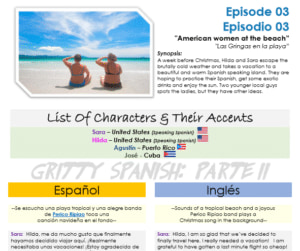 Its UI is good, and navigation is simple. Students receive 31–36 audio lessons, including recordings of native speakers with diverse accents, Spanish-English texts, and detailed linguistic concepts. You may pace the course material.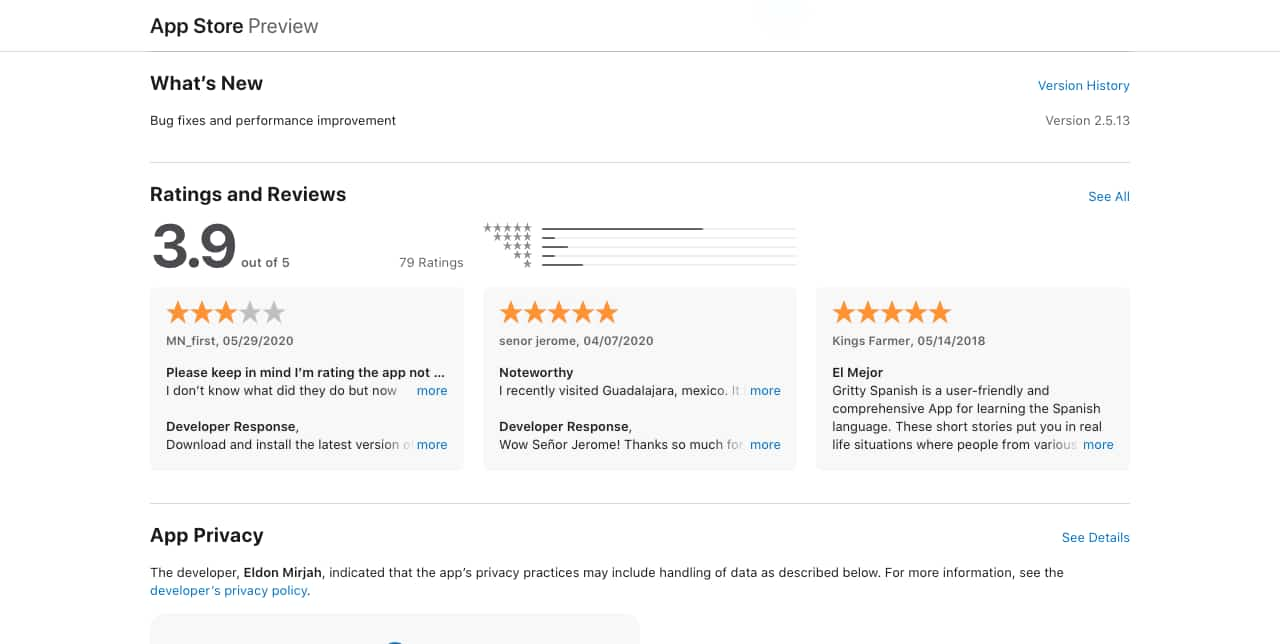 Reviews, Prices, Pros & Cons
The platform has decent reviews praising the great voice acting and variety of accents.
The Gritty Spanish Beginnings plan is perfect for beginners to intermediate and costs $44.99. Parte II ($54.99), Gritty Spanish Original ($49.99), and Gritty Spanish Original Censored ($39.99) are courses for intermediate to advance.
The trial includes 12 audio courses with transcripts. You may acquire a PDF text without recordings instead of a lifetime membership.
LiveXP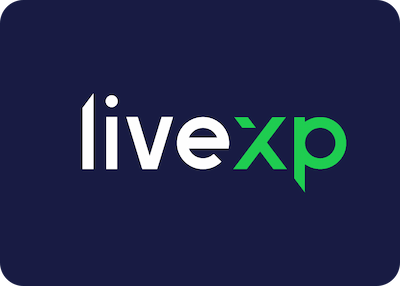 Every teacher provides a trial lesson.
Users may learn many languages with a membership.
Lessons on smartphones.
Community and Blog for learning.
The site doesn't verify tutors' credentials.
Difficult to filter instructors.
Automatic charges.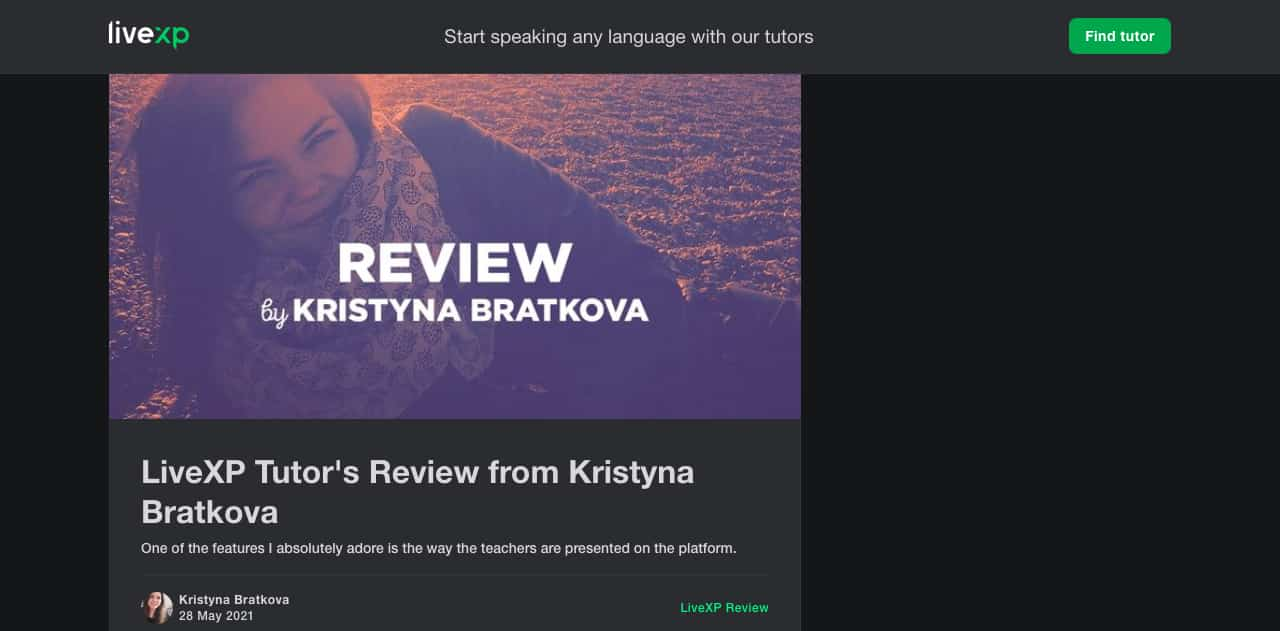 LiveXP supports 35+ languages. Kurdish, Slovak, Greek, and other less common languages are also accessible. I also appreciated their sign language option. You may study a language from experienced or trained instructors worldwide.
LiveXP suits simplicity lovers. Its design and graphics are excellent. When picking a tutor or instructor, you may view their picture, years of experience, number of pupils, and other data without clicking on their profile.
I've observed that LiveXP's teachers are underpaid, which might damage its image. Standardized interfaces make navigation easy. Although I dislike the dark background, the photos make the site more appealing.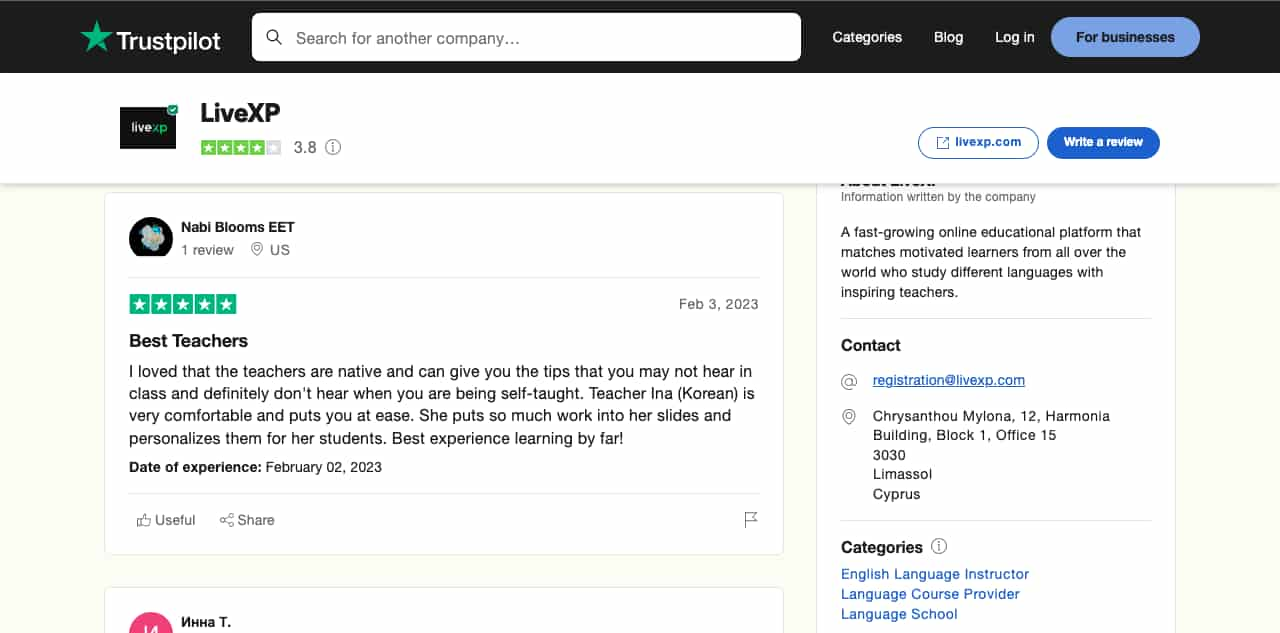 Reviews, Prices, Pros & Cons
LiveXP has received mostly positive feedback from its users on Trustpilot, Play Marker, and the Apple App Store. The LiveXP Support Service has a reputation for being very kind, considerate, and thorough when addressing customer concerns.
Of course, there are also 1-star comments from unhappy customers.
LiveXP offers the most complicated price structure of all the services like Preply I've tested. Language, tutor origin, time, and other variables affect cost. You purchase lesson plans. The trial class costs $5, and lengthier classes cost the tutor's hourly fee.
Mondly

Cheaper than most alternatives.
Quick, fun, and interesting lessons.
Change-making virtual and augmented reality.
Useful vocabulary
Lesser focus on grammar.
Sick to the basics.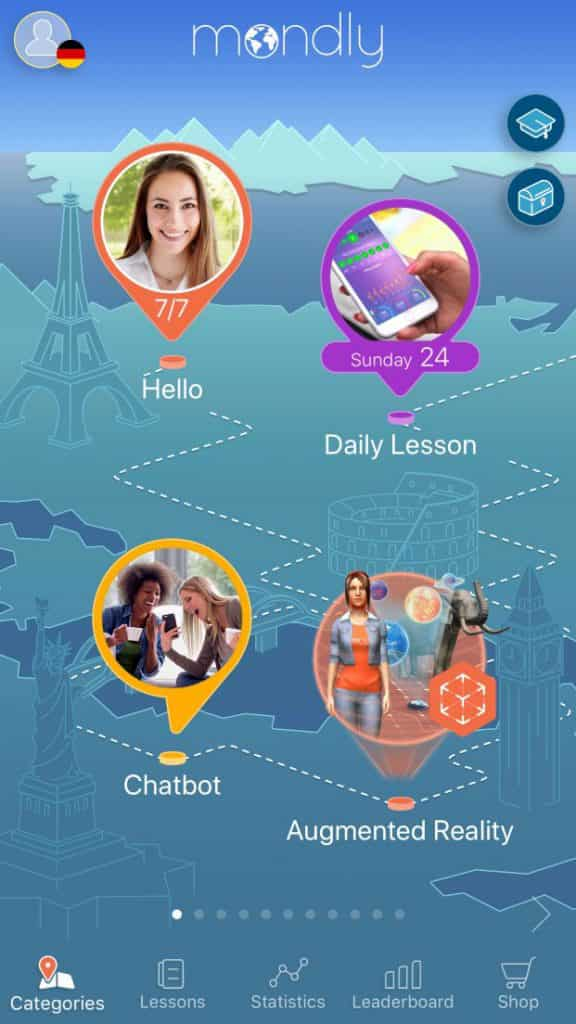 Mondly is a groundbreaking app that lets you learn a new language using neuroscience and cutting-edge technology. Their website claims over 40 million users. It helps language learners through course materials, AR, and chatbots. They support 41 languages in any combination.
Mondly provides several language-learning options. The most notable is MondlyVR, with a technology that simulates the Mondly app's Chatbot. For example, the VR places you at a restaurant with a waitress for "Restaurant" practice or at the "Hotel" for a conversation at a welcome desk.
There's also MondlyAR that scans your room and utilizes augmented reality (AR) to display an instructor and animations for your speech. It's like a class without desks. Instead, you may touch the animations or move around for a 360 view.
Finally, for English language learners, there are Oxford Assessments, unique Mondly lectures based on Oxford Practice Grammar examinations, and the Oxford 3000. It offers CEFR-aligned practice exams and courses.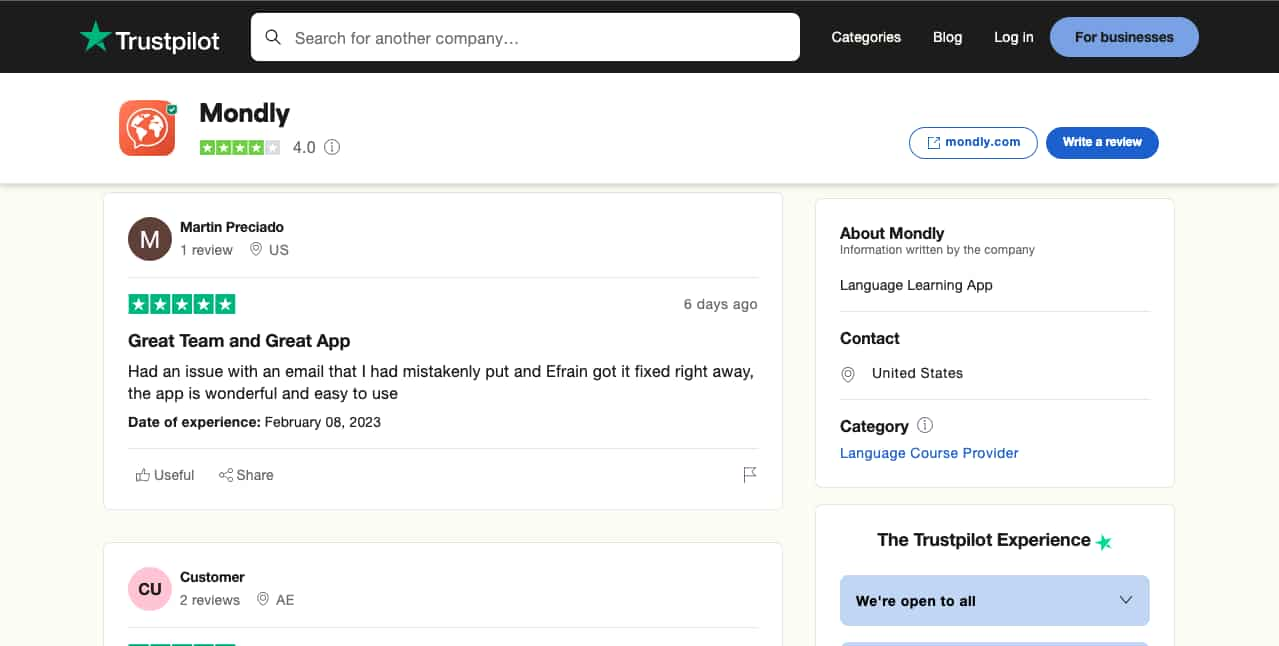 Reviews, Prices, Pros & Cons
What people like about Mondly is that the premium is inexpensive and the courses are concise and interesting. Many reviewers quote having a lot of fun while learning and praise its cutting-edge VR and augmented reality.
Monthly premium service costs around $10, or $48 annually if paid in full for a year in advance. Lifetime access to Mondly is available as an add-on and may be purchased for as little as $90 with a promo code or discount link.
Learner.com

Certified tutors.
Student-tailored experience.
Innovative learning platform.
Continuous feedback.
First session free.
Prices not disclosed.
No live chat.
No group courses.
Math only.

Learner.com is a top online English tutoring like Preply, featuring math tutoring services for all levels. Its audience ranges from struggling to high-achieving students seeking math-related activities (such as prestigious college acceptance or scholarship awards).

Learner.com's tutoring has certain unique aspects. Their teachers are carefully screened to ensure excellence. They are then paired with customers depending on their objectives, difficulties, and learning styles. Finally, Learner's initial tuition session is always free, letting you try before you buy.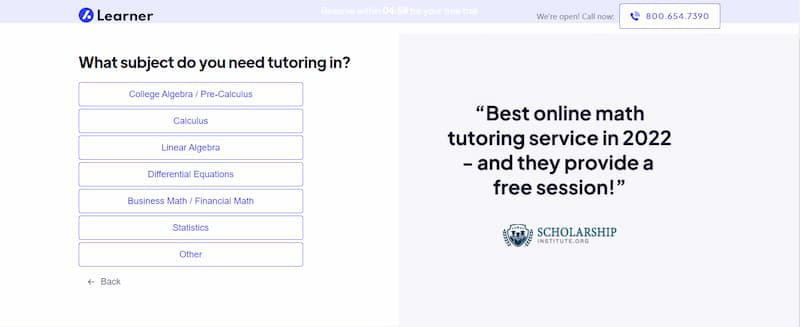 Learner tutoring guides users through a well-oiled process to make the learning process more effective.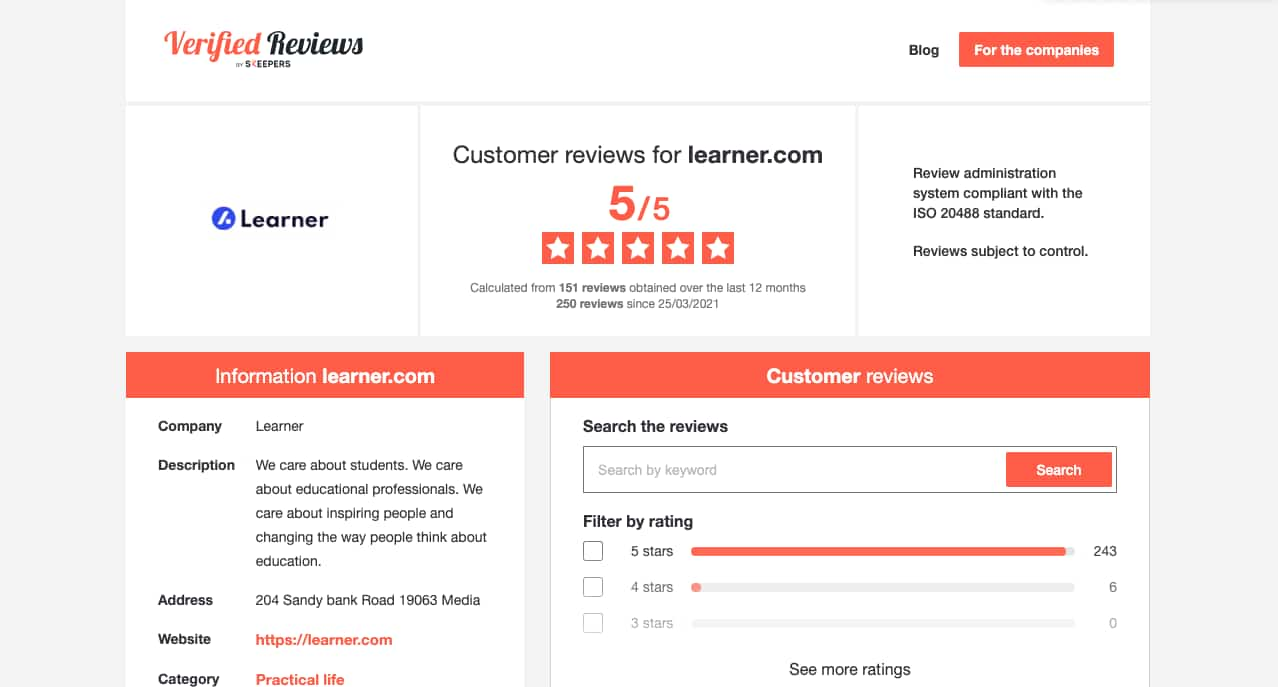 Reviews, Prices, Pros & Cons
Though not many, the platform generally has very positive reviews from its users.
Learner rates vary based on the instructor, amount of sessions, and tutoring objectives. They provide free consultations to show you their pricing packages. Depending on the instructor, hourly rates range from $55 to $95.
SoFlo Tutors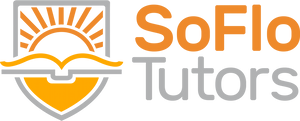 SAT and ACT preparation examinations, including prior exams.
Big curriculum bank for free.
Tutors are top university students.
Students may quit SoFlo Tutors at any time.
No app for tracking progress.
Success and test-score improvement depend on student-tutor chemistry.
Some pupils cannot afford $60/hour.
SoFlo provides minimal in-person tutoring.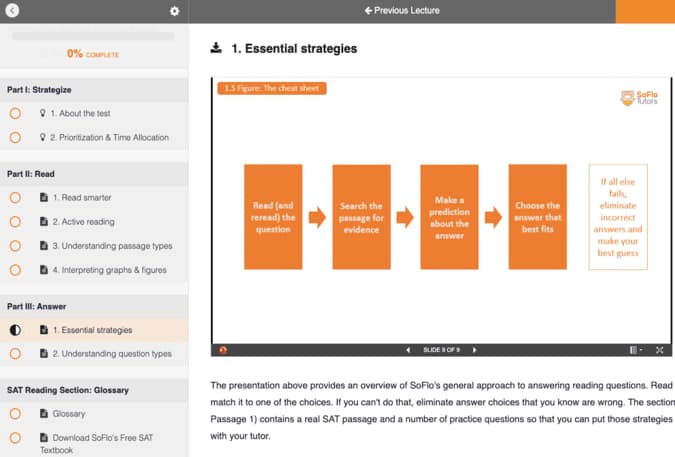 SoFlo Tutors founder Adam Shlomi attended Georgetown University and got 1570 on the SAT. And that's the level you can expect by all tutors on the platform.
Tutors examine, strategize, and practice while students take a free diagnostic exam so instructors may assess their skills and weaknesses. SoFlo starts by teaching kids grammatical principles and learning basics.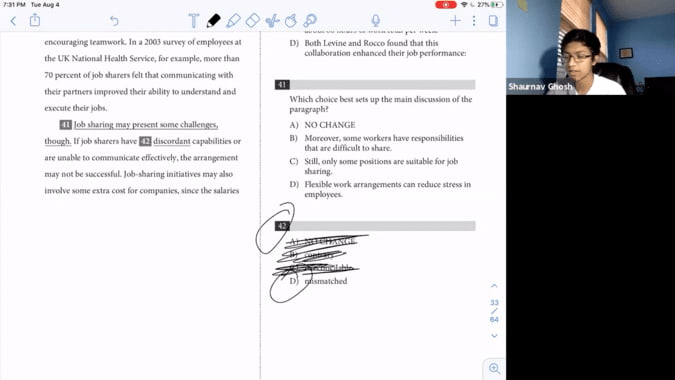 After this, students practice genuine SAT or ACT examinations from past homework. Tutors teach through assignment blunders.
SoFlo stresses on student-tutor chemistry and makes sure to keep pairs only if effective.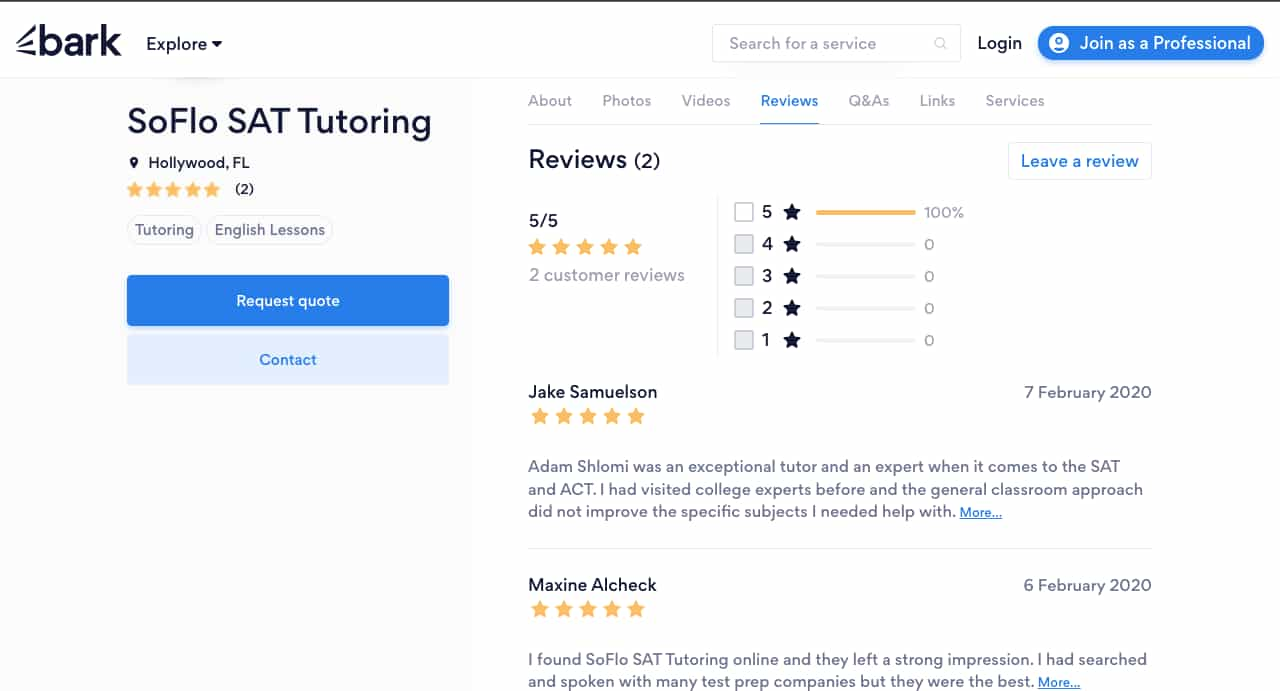 Reviews, Prices, Pros & Cons
The few available reviews I was able to find are pretty positive and stress on the great tutors' skills.
There are two pricing options: Core and Premium. Premium instructors have more experience and better ratings than Core tutors. Core instructors charge $60/hour, and Premium tutors $90/hour. SoFlo offers pay-as-you-go tutoring for all tiers. No contracts - you can cancel anytime.
Conclusion
| | | | |
| --- | --- | --- | --- |
| Platform | Price | Expertise | Reputation (Trustpilot/G2) |
| Varsity Tutors | From $25/hour | Private lesson/beginner to advanced. | 4.7/4.2 |
| Lingoda | From $60/month | Group lesson/beginner to advanced. | 4.3/4.0 |
| Mosalingua | From $4.99-9.49/month | App, web, speaking club, personal tutor/beginner to advanced. | 4.7 |
As you can see there are plenty of valid options if you're looking for something like Preply which is still one of the finest places to find online instructors. Thanks to its low prices and extensive pool of qualified educators, many users are drawn to it.
However, they're not perfect. If you require certain features that Preply does not provide, one of the options from my list will surely satisfy your needs.
In my experience, it's always good to spend some time choosing the right platform and tutor. This will save you a lot of time and energies later on.
FAQ
What is similar to Preply?
Lingoda, Mosalingua, and FluentU are the best sites like Preply if you are looking for a language tutor. Learner.com is great for learning maths. SoFlo Tutors are perfect for ACT and SAT tutoring.
Which is the best online tutoring site?
It really depends on what you're looking for, including subject, tutoring style, and budget. Varsity Tutors, Preply, Mosalingua, Learner.com, and SoFlo Tutors are all excellent options for different needs.
Which is better Cambly or Preply?
If you're a committed and persistent student, you can save money in the long run with Cambly, although Preply offers greater customization options. When you sign up with Preply, you can be certain that your money is safe.
Is Preply worth it for tutors?
If you're a teacher who loves your job, Preply is a great option for you. You won't find a more adaptable system anywhere else. Furthermore, the folks you'll meet there will astonish you. If only they didn't deduct 25% from your check automatically.
Which is better Preply vs italki?
There is no obvious champion when comparing Italki with Preply in terms of cost. The cost of an hour of online instruction from Italki ranges from $5 to $80, while the same length of instruction from Preply can be had for $2-40. These resources allow users to learn languages at their own pace and in their own time with a personal teacher.