The education landscape has changed a lot over the last decade, and it's no longer about just traditional classrooms or lectures.
Today, students have access to a wide range of alternative learning platforms like MasterClass that offer lessons from renowned experts in their respective fields.
But what if you're looking for something different? If you're looking for the best alternative to MasterClass this year, then you've come to the right place!
With countless options available, knowing which one is right for you can take a lot of work. To simplify this process, I have compiled a review of the top alternatives to MasterClass.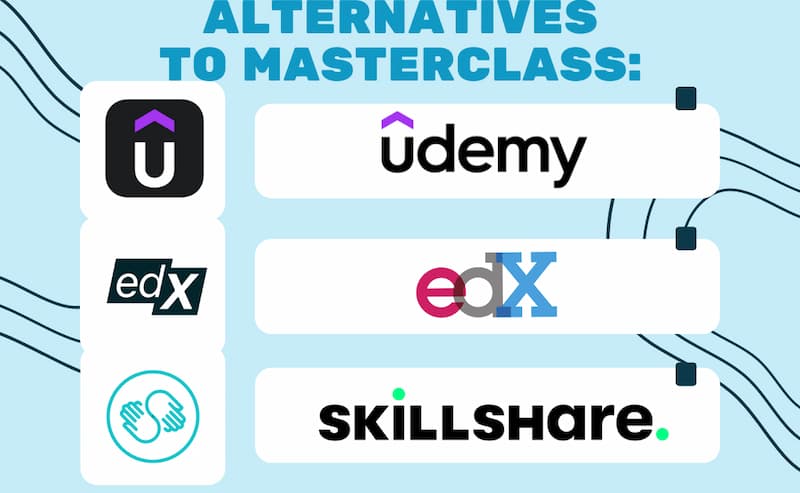 We'll take a look at key features, such as course selection and cost so that you can determine the best option for your needs.
Through testing these sites, you can find an experience similar to what MasterClass offers without the high price tag!
Udemy

Affordable.
There are over 600 free courses.
Supports RP (Refund Policy).
Provides certification.
Has courses in different categories.
Certification is non-accredited.
Courses don't pass the control of quality.
Udemy is a website like MasterClass. The features, price & teachers on Udemy are very similar to the ones on MasterClass.
This platform has courses in many different categories like technology, music, art & design, business, and more. The courses are taught by experts in their field and can be taken by anyone with an internet connection.
Like MasterClass, Udemy has an online classroom where you can interact with other students who are taking the same course as you.
Unlike other platforms, Udemy provides students with lifetime access to the content so they can learn at their own pace or even go back and review material whenever needed.
Plus, discounts are often available for certain courses, making it even more attractive for budget-minded students.
I rate this app like MasterClass at 4.2 stars out of 5.
The students of Udemy also give comments about their positive experience with this platform on Quora & Consumer Affairs: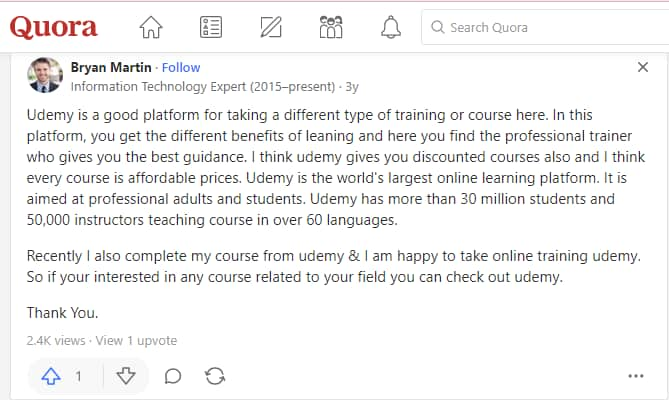 The price of the courses differs depending on what type of course it is and how long it is. For example, a 10-hour course may cost much less than a 5-day course, or a weekend workshop would cost more than an hour-long lesson would cost. The pricing of their tuition starts from $12 per course.
Udemy offers Personal and Pro subscription options at a monthly cost of $20 to $30. These plans grant students full access to thousands of courses, although not all courses available on Udemy are included.
Also read:
Udemy vs MasterClass
edX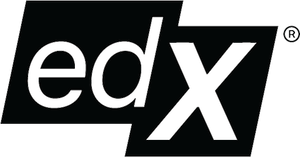 It's possible to learn at your own pace.
Free audit of courses available. 14-day RP.
Verified certification.
Supports over 50 languages.
Courses don't have structure.
The range of topics is limited.
While many of the courses on edX are free to audit, the cost of a verified certificate can be expensive, especially for longer programs.
Lack of a sense of community.
edX is a revolutionary educational platform co-founded by two of the world's most prestigious universities, Harvard and MIT.
Since 2012 it has opened up new opportunities for students around the globe to expand their knowledge through its broad selection of online courses and degree programs across various topics, including business, computer science, data analysis engineering & more!
To my mind, it is one of the most significant alternative platforms like MasterClass. This site offers over 1400 courses from various educational institutions around the world. There are over 50 different languages available for learning on edX.
edX provides an innovative way for professionals to further their education: the MicroMasters program.
Through this unique series of graduate-level courses, students can unlock a professional credential and take another step toward success in their careers.
Experts
The content on edX is created by experts from top universities around the world – including Harvard University, Massachusetts Institute of Technology (MIT), and California Institute of Technology (Caltech).
These experts create video lectures that you can watch online or download as an MP4 file so that you can watch them offline whenever it suits you best!
edX partners with top-ranked universities and institutions, which means that courses are taught by experienced and knowledgeable instructors.
The instructors on edX have a wide range of backgrounds and expertise, ensuring that students receive high-quality instruction.
Packages and Pricing
The majority of courses on edX are free to audit, with no cost associated with learning and accessing course content. Some courses are only available for a limited time (for example, during a specific semester), while others are always available for free.
There are also paid certificates that can be attained once the student has completed all coursework requirements and passed the final exam with an 80%+ score.
A certificate costs $50 - $100 depending on the length of the course and whether or not it includes any additional materials (like textbooks).
I truly believe that edX offers the services like MasterClass and even better! That's why we rate it 4.7 stars from 5.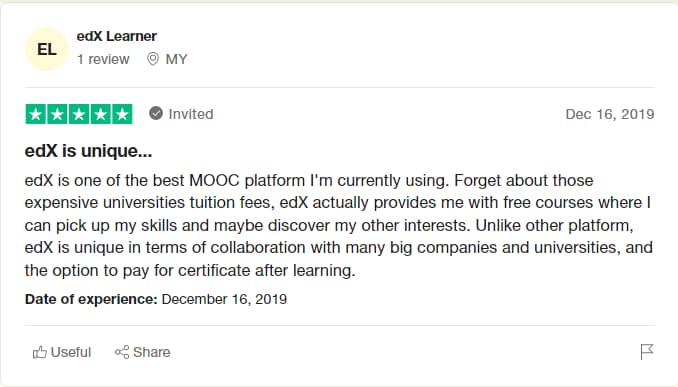 Their students leave a positive rating and reviews as well, praising the quality of the courses and the knowledge of the instructors. Above are some comments on Quora and Trustpilot.
Also read:
MasterClass vs edX
SkillShare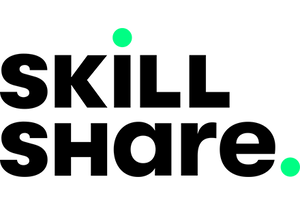 Reasonable prices.
Available free trial.
Has a community of students.
Professional experts.
A wide range of courses.
Supports only English.
No certificates.
No quality control.
Focus only on creative fields such as design and photography.
Skillshare is a community of creators, learners, and teaching classes on everything from photography to business to web design.
The site started as a community for artists to share their work but has since grown into one of the most popular resources for learning new skills or improving your current ones.
Skillshare offers over 7,000 classes from over 10,000 teachers in the design, business, and technology categories.
While some of these teachers are professionals with years of experience in their fields, others are just starting and hoping to gain more exposure through Skillshare.
Furthermore, Skillshare partners with a wide range of top-ranked institutions and companies, including Adobe, Squarespace, and Dropbox, which enhances the platform's credibility.
There are two ways that you can use Skillshare: by watching videos or by taking courses yourself. When you watch videos on Skillshare, it's like having an instructor right there with you to answer questions or provide feedback.
If you're interested in taking a course on Skillshare then they have several different options available including pre-recorded video lessons and live-streaming sessions where students can ask questions during the class time window.
By the way, Skillshare offers a «Teach on Skillshare» program, which allows experienced professionals and creators to create and teach their own courses on the platform.

This is a unique feature that sets Skillshare apart from other online learning platforms and encourages a diverse range of courses and instructors.
Packages and Pricing
Skillshare offers two pricing plans: a free plan and a premium plan.
The free plan allows for limited course access, while the premium plan provides access to the entire library of courses and features.
The premium plan costs $19 per month or $99 per year, making it an affordable option for those looking to learn a new skill or improve their existing ones.
Generally, the cost of courses on Skillshare is relatively affordable compared to traditional in-person education, making it a great value for money.
This is one of the best companies like MasterClass to get online education. Due to the wide variety of courses and excellent quality of services, we rate it 4.6 stars from 5.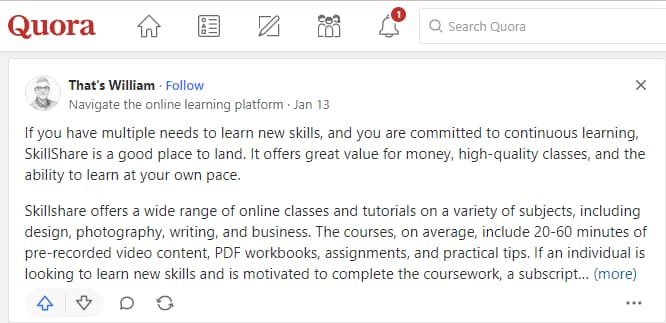 Their students also leave positive feedback on Quora & Trustpilot.
Also read:
Udemy vs SkillShare
Creative Live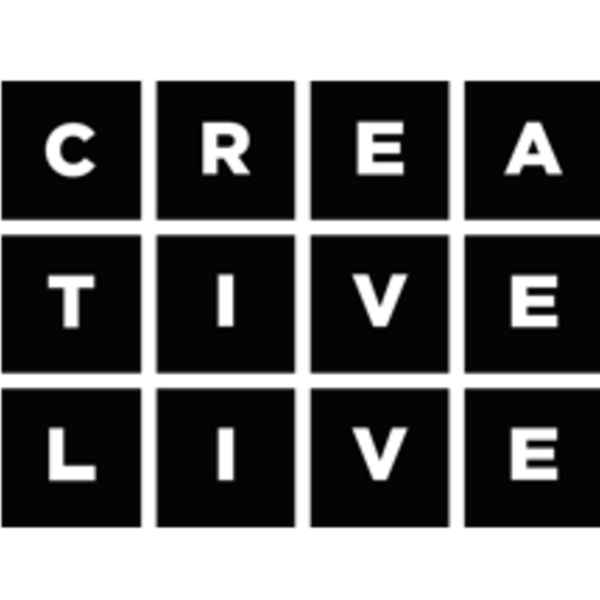 High-quality instruction and interactive learning experience.
Free live classes.
You can access courses from any device.
Refund Policy.
Expensive individual classes.
No certification & accreditation.
The focus on creative fields may not appeal to those looking to learn more technical or academic subjects.
Creative Live classes provide online learning like MasterClass, supporting the tutorials in the form of short videos about creative skills.
This is an ideal platform for people, who intend to study photography because CEO Chase Jarvis founded this site (the photographer) in 2010 as a platform for professional photographers to teach their craft.
Since then, it's expanded to include classes in other creative fields like video production, music production, and more.
Besides, Creative Live offers over 1,200 courses in over 100 subjects from some of the world's top experts in their field. They propose live-streaming classes as well as recorded lectures that you can watch at your own pace.
What I like the most is that Creative Live offers a selection of live workshops and events, allowing students to learn from industry professionals in a hands-on, immersive learning environment.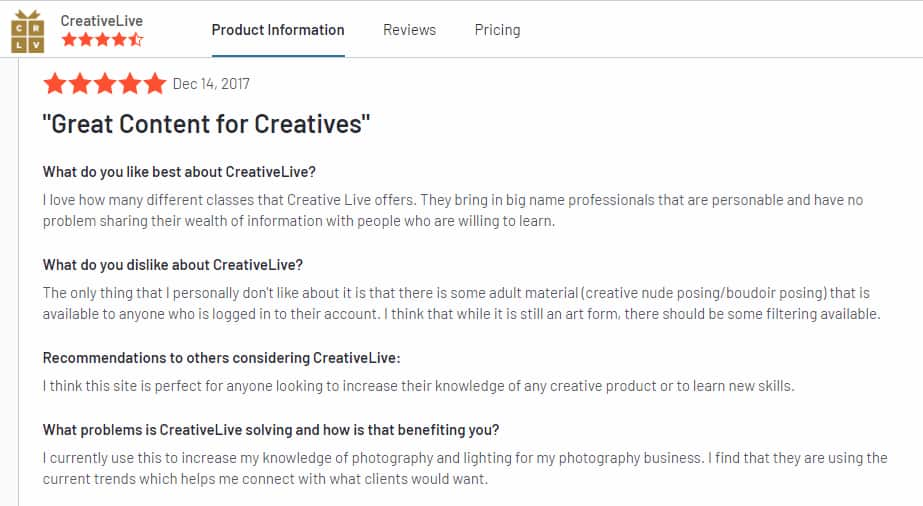 I made an analysis of this platform and its online classes like MasterClass and decided that it is worth your money and time.
We give these courses like MasterClass 4.8 stars from 5.
Speaking about the cost of classes like MasterClass at Creative Live, it varies depending on your membership plan.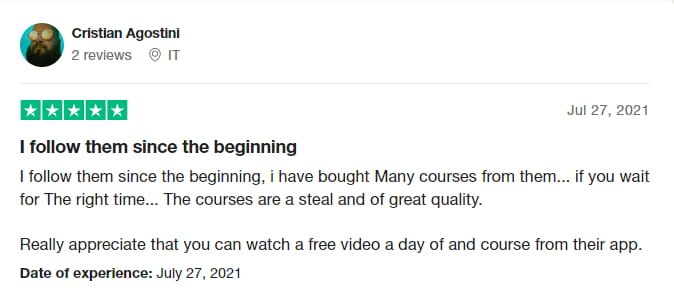 Nonetheless, they offer beneficial subscriptions like MasterClass that start growing from $13 to $299, depending on the course. Having a special promo code, you can also get a 10% discount.
Coursera
Pros:

Cons:

High-quality products.
The possibility of studying online.
Free classes are available.
Courses from world universities & organizations.
Certification.

Some courses require basic knowledge.
High price for certificate.
The peer-graded assignment system may not be suitable for all students, as it relies on the input of other students rather than a single instructor.
Coursera is another great option for those who are interested in taking online classes from top universities around the world.
Many of these classes are free, but some cost money. Nonetheless, you may ask the site for giving you financial support to pass their courses for free.
This site like Masterclass uses peer-reviewed content, so all of their courses are taught by experts in their fields who know what they're talking about. The site has over 600 courses available and more than 30 million students worldwide.
Coursera is similar to MasterClass in the sense that it's an educational technology company that offers video lectures and assignments for students to complete.
However, MasterClass has a much broader selection of classes available on its platform — over 500 right now — including courses from top-tier schools like Stanford University and Harvard University.
Considering Teachable for your online course needs? We've analyzed the platform extensively, outlining the Teachable pros and cons to provide a comprehensive picture and help you make the right choice.
Price
The best part about Coursera is that it's free for anyone to enroll in any course available on the site and watch all the lectures for free!
If you want a certificate after finishing your coursework and passing an exam, then you'll need to pay for it.
The cost depends on a chosen program and its durability.
Coursera offers both free and paid courses.
The cost of courses varies depending on the subject and level of the course.
Coursera offers financial aid for those who cannot afford to pay for courses, making the platform accessible to a wider range of students.
The platform offers great value for money, with the option to earn certificates and degrees from top-ranked universities and organizations at a fraction of the cost of traditional education.
Despite this little minus, we rate it 4.5 stars from 5. The comments from students about their experience with Coursera on Quora and g2.com give the reasons for this assessment: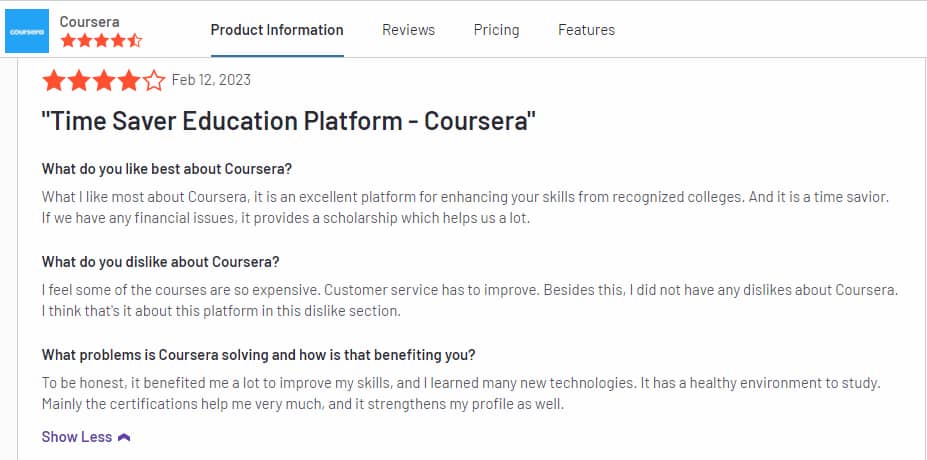 TutorialsPoint

Simple site navigation.
Clear instruction for professional teachers.
Extensive variety of tutorials.
Students community is available.
High-quality courses.
Text-based platform.
Isn't efficient for informed students.
TutorialsPoint is a website like MasterClass. The features, price, and teachers are almost the same as that of MasterClass:
TutorialsPoint offers courses on various topics such as arts, business, design, entertainment & media studies, engineering, healthcare & medical sciences, languages & linguistics, law & legal studies, and science & technology.
The courses are designed by experienced professionals who have significantly contributed to their respective fields of study.
Their expertise allows them to create an engaging learning experience for students who wish to improve their skills and become better at their chosen field of study or career path.
Most of the courses offered by TutorialsPoint are self-paced, which means that students can start them at any time they wish without having to wait until the start date, which is usually when they begin at other websites like MasterClass.
TutorialsPoint's courses are not necessarily the cheapest around, but their reasonable pricing offers great value for money when you consider the quality of teaching received. This platform proposes a course subscription, which starts growing from $8 per class.
There is no examination and certification attached after passing the course to prove the completion of a program.

We adored the quality of services and customer support; therefore, we give it 4.6 stars from 5.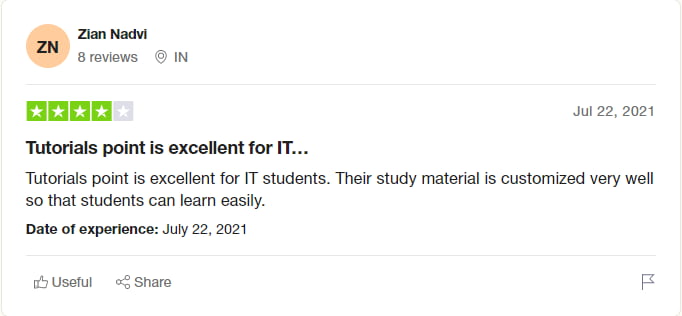 Above are some reviews about this app like MasterClass from the students from TutorialPoints.
GoSkills
The efficient methodology of teaching.
Convenient format of lessons.
Free learning.
The lack of interaction.
The limited myriad of courses with certification.
GoSkills is another website that offers online courses and tutorials for a price.
The site currently has over 130 courses to choose from in various categories, including photography and design, music production and DJing, programming and web development, business skills, health and fitness, cooking, and more.
Similar to MasterClass and other similar sites, GoSkills offers both free courses as well as paid ones.
The free courses are usually short tutorials on how to use specific software or apps like Photoshop or GarageBand, whereas the paid ones are longer courses that can last up to 20 hours in total.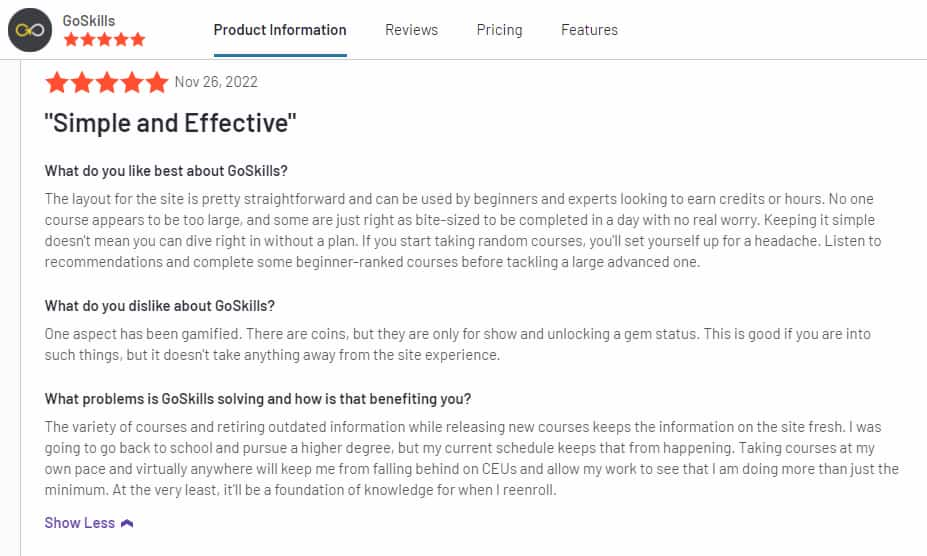 We tried and found these programs like MasterClass useful and practical, that's why we rated it 4.3 stars out of 5.
Here are some reviews from their students: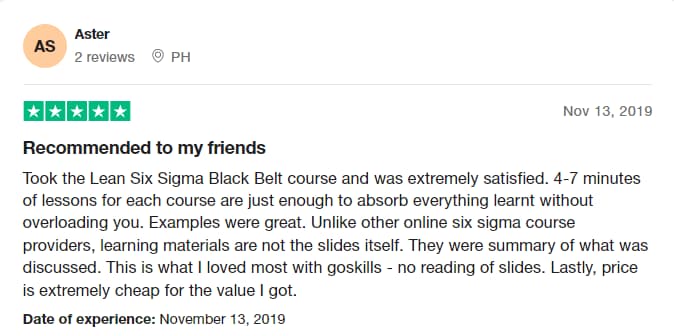 The prices of the paid courses vary depending on the course type and length. The lowest price on GoSkills is $29 for a course.
Educative.io

Own-pace learning.
Certificate of course completion available.
The myriad of free courses.
Simple site navigation.
The lack of interactive content.
Modest plethora of courses.
Educative.io is a website like MasterClass, but with a focus on education. When you sign up for any course, you can watch the lessons on your own schedule and at your own pace.
The courses are created by real teachers who have years of experience in their field.
For example, if you want to learn how to draw, there's a course from an award-winning artist that will teach you everything from beginner basics to advanced tips and tricks, and then you will have to pass the exam.
Educative.io offers its users a wide range of features such as interactive course materials for multiple programming languages, hands-on practice activities, quizzes and exams, step-by-step solutions to complex problems, and discussion forums.
They also offer a wide variety of courses in the field of:


Art & Design.


Business & Entrepreneurship.


Computers & Technology.


Culinary Arts.


Education & Teaching.


Fitness & Health.


Language Learning, etc.


The pricing options offered by Educative.io cover everything from a single course at $25-$50 to an annual subscription at $180-$300, depending on the user's needs.
Each package has different features and offers tremendous value for what you pay for; there is even a free option should you wish to try out their services before purchasing a plan.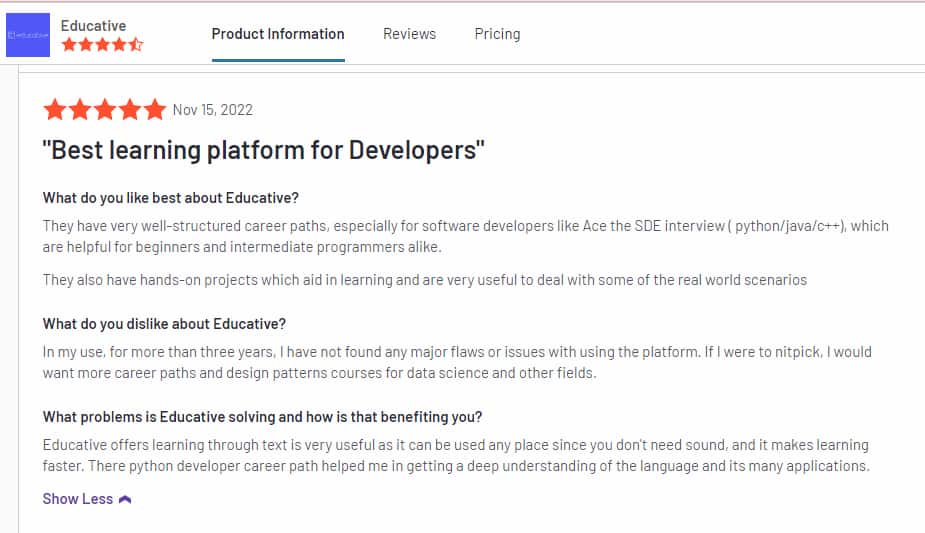 We give this website like MasterClass 4.7 stars from 5.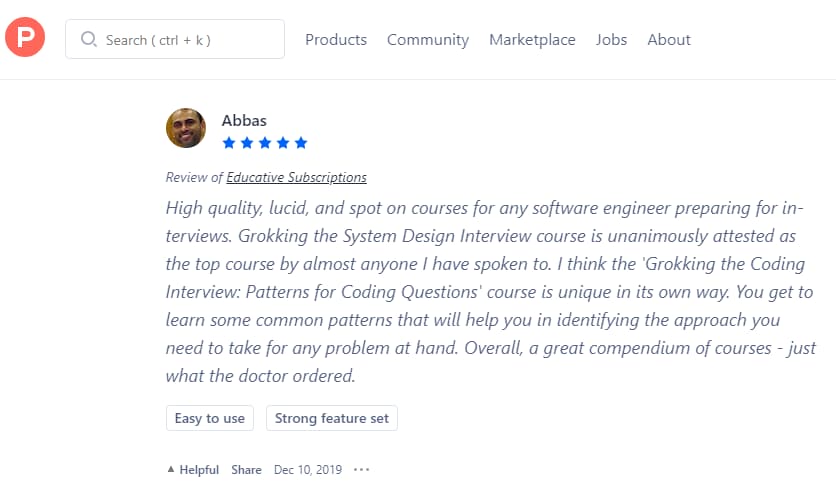 Above you can find some comments from people, who also had experience with Educative.io.
Also read:
Udemy vs Educative
Linux Foundation

Frequent updates of classes.
Offer open-source projects.
Operative customer support.
After passing the course, the student gets an expert certification.
Professional experts and instructors.
These courses focus solely on Linux and software.
Free courses should have more explanations.
The Linux Foundation is another website like MasterClass. It's a place where you can learn about Linux and open-source software, as well as other technologies like cloud computing and blockchain.
Linux Foundation offers two types of courses: on-demand courses and live webinars. On-demand courses are available 24/7 and can be accessed anytime you want. Live webinars are live events with pre-recorded content that can be viewed later if you miss the event live.
Linux Foundation offers many courses for developers who want to learn about Linux Networking. They also support their students with a certificate. There are 3 types of it:


Certified System Administrator (LFCS): A professional certificate that requires passing one exam.


Certified Engineer (LFCE): A professional certificate that requires passing two exams.


Certified Architect (LFCA): A professional certificate that requires passing three exams.


However, there is a rub in the price of courses because they are expensive and start from $299 per course.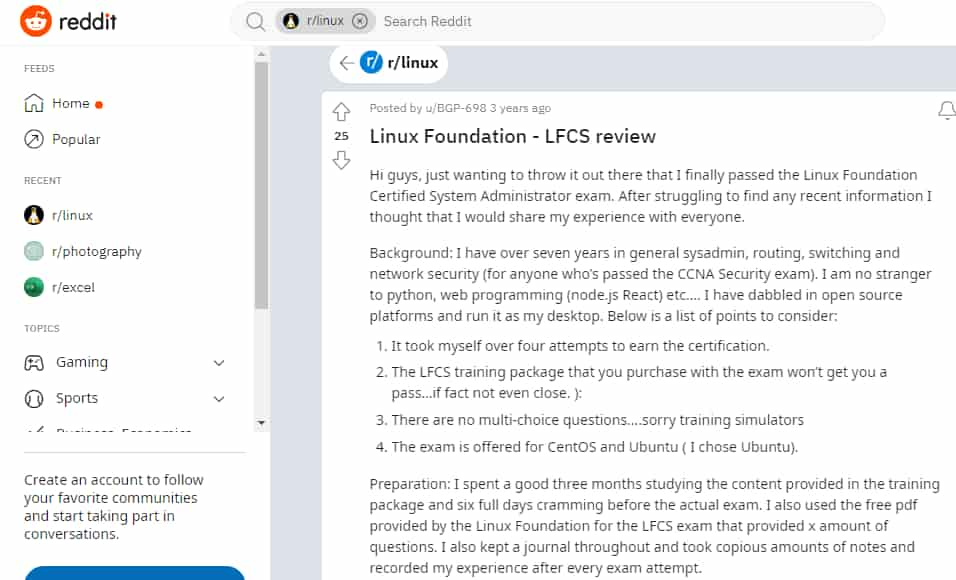 We rate this platform for learning software and Linux operation system at 5 stars out of 5!
At Your Pace Online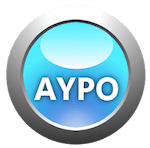 Responsible customer support.
Flexible schedule.
Mobile-friendly.
Reasonable price on courses.
Tested and trusted platform.
The No Passand No Pay guarantees are absent.
Inconvenient preparation and note systems.
At Your Pace Online, or just AYPO, is a website that offers online courses in all subject areas. It has a wide range of classes covering a variety of subjects, including art, science, and business.
The company was founded by three college students who wanted to make learning easier for everyone.
They designed their site to be simple and easy to navigate so that anyone can learn anything they want at their own pace.
AYPO provides access to thousands of educational videos, as well as other resources like books and digital tools.
This platform features detailed tutorials of many popular languages, from the basics up to advanced programming concepts. AYPO also offers clear expert advice for users who need help beginning or progressing in specific areas.
By the way, the site includes courses from top universities such as Stanford University, Yale University and Harvard University.
The courses offered by AYPO range from free introductory classes to paid premium ones, which offer more advanced instruction or access to certain materials not included in the free version of the course.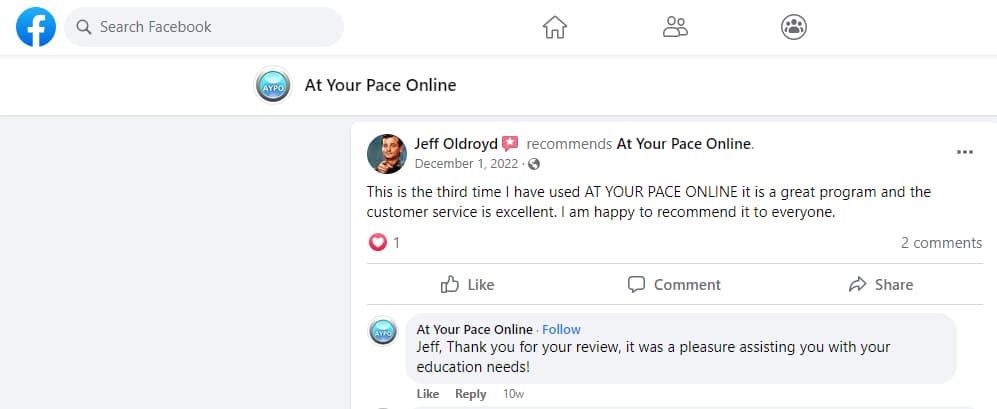 And I like that At Your Pace Online is also one of the few streaming services that provide offline content so customers can watch lectures and practice programming even without an internet connection.
Speaking about the price of courses at AYPO, it starts from $15 per course and depends on what program you choose.
We rate AYPO classes like MasterClass with 4.8 stars from 5.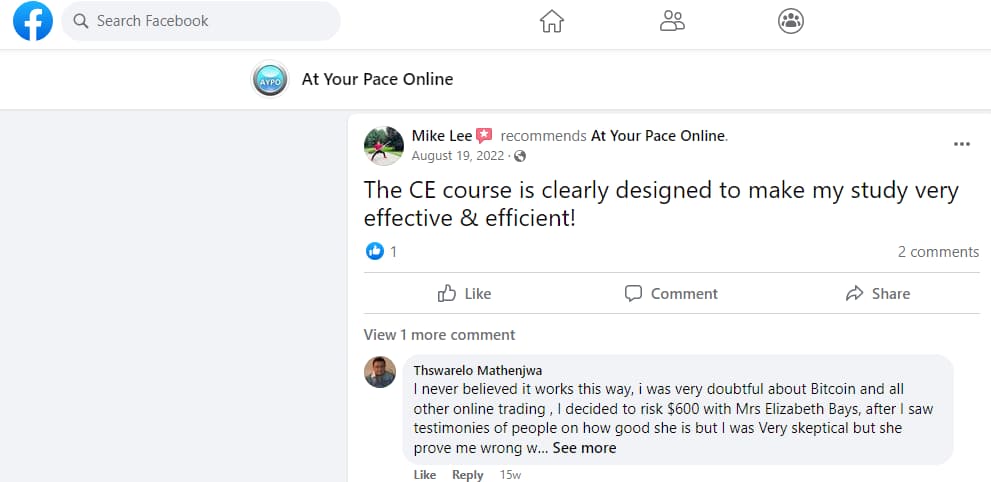 Above are some reviews from other students on Facebook.
Conclusion and Comparison Table
In this review, we mentioned the top 10 companies that offer subscriptions like MasterClass. The price of studying online depends on what platform and course you choose.
With a vast array of online learning platforms, choosing the right one can be tricky. Our detailed review examines whether investing in Udacity is worthwhile, scrutinizing its courses, cost, and overall user experience.
Most of the students decide on Udemy, edX, and SkillShare. So, let's compare them:
Companies like MasterClass
Pricing
Level of Expertise

(score 1-5)

Overall Reputation

(1-5 stars)

Udemy
starts from $12 per course.
4
4.2 stars
edX
free or min. $50 for certification.
5
4.7 stars
SkillShare
starts from $19 per month.
5
4.6 stars
FAQs
Is Skillshare or MasterClass better?
When deciding between Skillshare and MasterClass, testing out both platforms before settling on one is essential. While both offer a wide variety of classes covering different topics, each has its own distinct set of features that may be better suited to certain types of learners.
Are there any alternatives that offer a more comprehensive range of courses or specific courses that MasterClass doesn't have?
If you're looking for a broader range of courses or specific courses outside of what MasterClass offers, several other educational platforms offer classes. You can read our review, where we mentioned the different platforms to see which best suits your needs.
How do the prices of alternatives compare to those of MasterClass?
When it comes to comparing the prices of alternatives to MasterClass, you'll want to do your research and test each class. In this review, I mentioned 10 alternative apps like MasterClass, their features, quality & pricing.
While there are courses out there that are cheaper than those offered by MasterClass, they typically lack the quality and range of content available through MasterClass's extensive library.
Are there any alternatives that offer courses in languages other than English?
Yes, there are. Some platforms, that support other languages, are edX, Coursera, Educative.io & AYPO.
Are there any alternatives that offer certification or accreditation for their courses?
Yes, some alternative providers offer certification or accreditation for their courses. Depending on the course, you may have to take a test or review class to receive certification or accreditation.
Upon the provider, you may also have to complete additional requirements for certification. For instance, it is Coursera and Linux Foundation.