There has been a rise in the popularity of online learning over the last year as people are placing more emphasis on education. There is much information on the internet about everything from design, photography, Linux coding, and programming to cooking and singing.
But the biggest problem in today's day and age is the huge amount of disinformation. Where do you learn the right things? How do you know if the course is worth it?
Online education has always been something I have been passionate about. After years of watching videos and reading countless materials on different topics, I've stumbled across TutorialsPoint. Honestly, I wanted to see what all the hype was about. These are the best Machine Learning courses on Udemy as rated by students.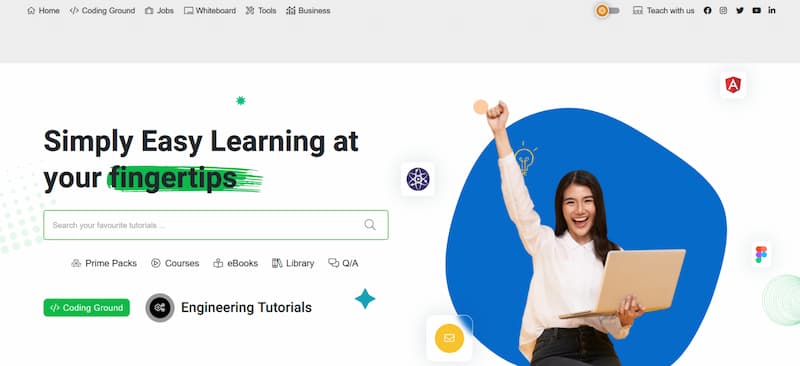 Having carefully examined the platform's usability, the quality of the courses, other students' feedback, and the value and guarantees you are getting for the price, I decided to share my personal experience in this TutorialsPoint courses review.
Continue reading, and I will assure you that this platform is worth checking out.
We will be covering the following topics:
A brief history of TutorialsPoint
Courses and Certificates
Pricing and the quality of the content
Tutorials Point reviews from Students
Pros and Cons of using the platform
TutorialsPoint Overview
TutorialsPoint is a leading online learning platform that provides high-quality courses, certifications, and professional training to help you learn new skills and advance your career.
With an extensive collection of more than 1000+ courses available in more than 20 languages, TutorialsPoint has become the largest content provider for IT professionals on a global scale.

It's a legit platform with more than 1 million registered users from around 200 countries worldwide!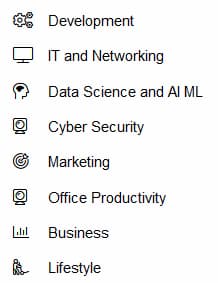 You can access all tutorials with one membership account – and you can also download documents related to each section of the tutorial before starting. This is a great option if you don't like taking notes like me. CourseHero is a free online review resource where you can search, save and share notes across thousands of courses at top universities. With CourseHero review, you'll never have to worry about your chemistry final again!
Short Story of the TutorialsPoint.com
TutorialsPoint was founded in 2006. Since its inception, TutorialsPoint has become the leading online education platform, with more than 2000 courses available.
The company has more than 500,000 students from around the world who registered to get their hands on the latest technology and programming languages.

TutorialsPoint offers different categories of courses, such as IT & Programming, Design & Graphics, and Web Development, where you can choose your preferred topics based on your needs and interests.
It also provides live-streaming sessions by renowned industry experts so that students can learn at their own pace without being bound by time constraints or geographical limitations.
Courses & Certifications
TutorialsPoint enables you to take a variety of courses and certifications in different fields. Some of the areas where TutorialsPoint provides training are Python, Machine Learning, Artificial Intelligence, and more.
The platform offers certificates such as AWS Certified Solutions Architect – Associate and AWS Certified Developer – Associate.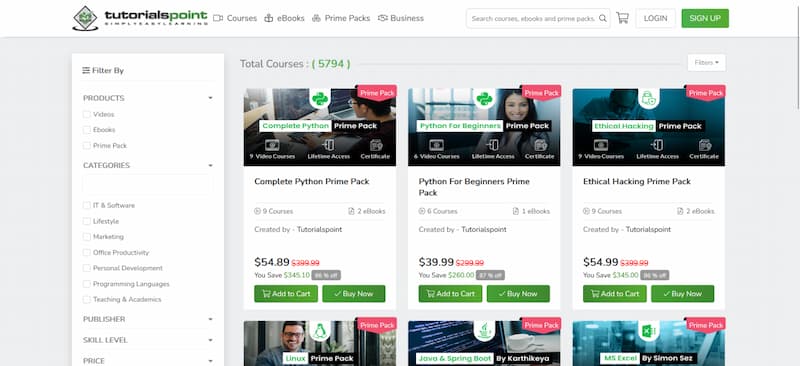 Expert analysis of the TutorialsPoint Python review has demonstrated that the educational videos are very easy to understand and follow – which makes it easier for anyone, even without prior knowledge of coding or programming languages, to learn at their own pace.

If you want to train in any of these areas, then TutorialsPoint is a great place to learn about them at your own pace. It can be used by anyone who wants to learn something new or brush up on their existing skill set.
It's essential to consider the legitimacy of online platforms like Skillshare. If you're wondering, is Skillshare a scam, consider looking into the platform's security measures, user experiences, and course offerings.
Pricing
Our Tutorials Point review shows that the pricing is based on the number of students in your class, the number of hours you want to teach, and the number of courses you want to teach.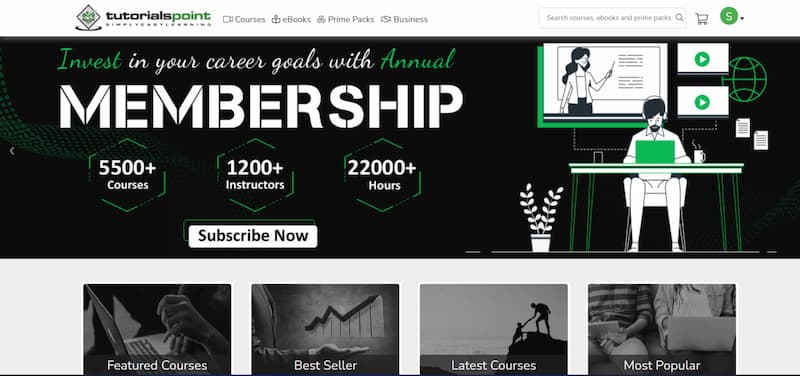 Tutorialspoint boasts over 90+ high-quality, curated tutorials for countless subjects — ranging from coding and development to accounting and marketing.
Tutorials are full of transparency, are completely free, and all can earn a verifiable certificate on completion!
Some of the most popular are:
The Ultimate Trading & Investing Beginner Course
Introduction to Blockchain
Resilience Masterclass: Build A Refugee Mindset For Survival
The AWS Course
Learn Depreciation Accounting With Advanced Excel Model
Sketching Tutorials
Basic Swift Code For IOS Apps
WEKA – Data Mining With Open Source Networking Technologies and Machine Learning Tool
Free Blender Crash Course!
Python 101 – Introduction To Programming
GIT For Beginners
Top categories:
| | | |
| --- | --- | --- |
| Nr. | Category | Amount of courses |
| 1 | Development | 2,800+ |
| 2 | IT and Networking | 800+ |
| 3 | Data Science and AI ML | 650+ |
| 4 | Cyber Security | 500+ |
| 5 | Marketing | 400+ |
| 6 | Office Productivity | 800+ |
| 7 | Business | 200+ |
| 8 | Lifestyle | 500+ |
On the other hand, you can purchase premium courses in the Prime Pack section. They are pretty affordable and offer a variety of interesting topics.
Industry experts or professionals usually teach these premium courses with years of experience in their respective fields.


Alternatively, you can purchase an annual subscription, which I believe to be a better option. You will access over 5000 courses, with over 300 new ones added monthly.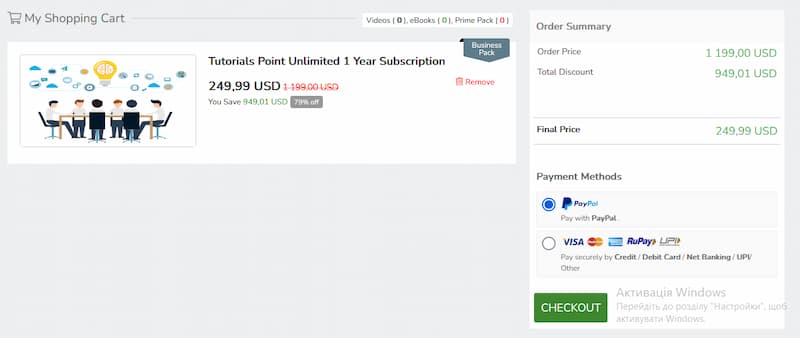 Quality of Courses
Practical skills promote your competence. Therefore, TutorialsPoint has a team of professional tutors ready to help you with any issue related to their courses.
In addition, they have hired an expert team of editors who check each course before publishing it on the website. This means that you can be sure that everything you will learn through TutorialsPoint will be correct and up to date.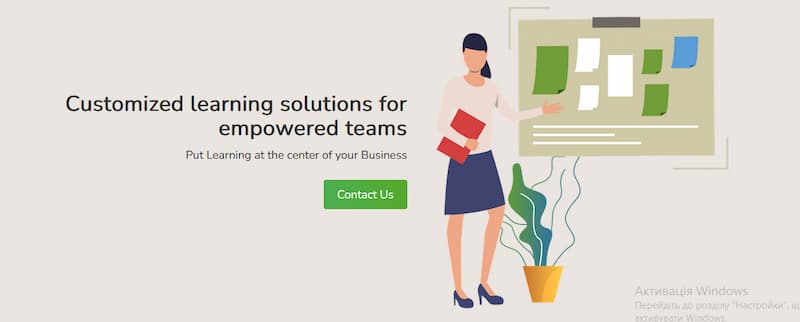 They have decades of experience in their respective fields and can provide you with the best advice possible. They're also available 24/7 if you need assistance outside business hours (which isn't common for many companies today!).
There aren't any guarantees when it comes to learning something new, but there are plenty of testimonials from satisfied customers who were able to complete their courses thanks to TutorialsPoint!
The research for TutorialsPoint Artificial Intelligence review shows that the price for one course starts at around $20 and goes up depending on its complexity.
Nevertheless, they often have huge discounts so that you can grab courses worth over $200 for around $30-$50.
Additionally, they offer e-books starting at just $5 on various topics. It is possible to try out the free courses to see how the platform works and whether you like the content.
When I decided to take my first course from TutorialsPoint, I was impressed by their customer support team, who answered all my questions. Please don't hesitate to contact them with questions, as they are friendly and ready to help you.
Student Feedback/Reputation
TutorialsPoint has a great customer support system. Their support staff is not only polite but also considerate and helpful. They answer all your questions patiently and help you resolve the problem in no time. Honestly, I am impressed by their support staff.
Another bonus is having an excellent customer service representative who is always ready to assist you at any time of the day. The representative is well-informed and very professional as compared to other companies that I have worked with in the past.
TutorialsPoint reviews from students can be found on the website and mobile app. These are overwhelmingly positive and helpful in helping you decide if a course is worth your time and money.
Before choosing an online course platform, going through a review of Teachable might give you a clear understanding of what to expect in terms of course variety, interface, and overall learning experience.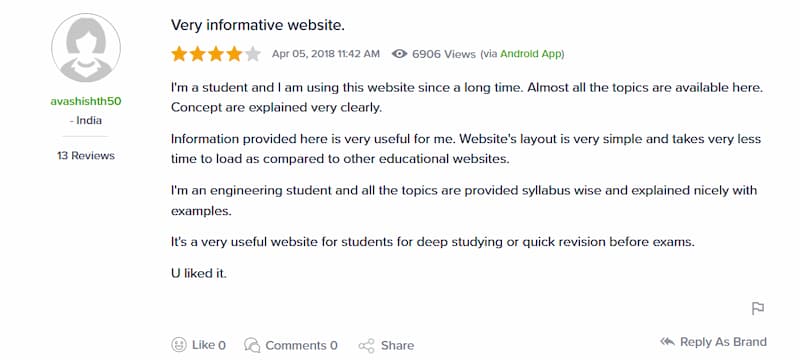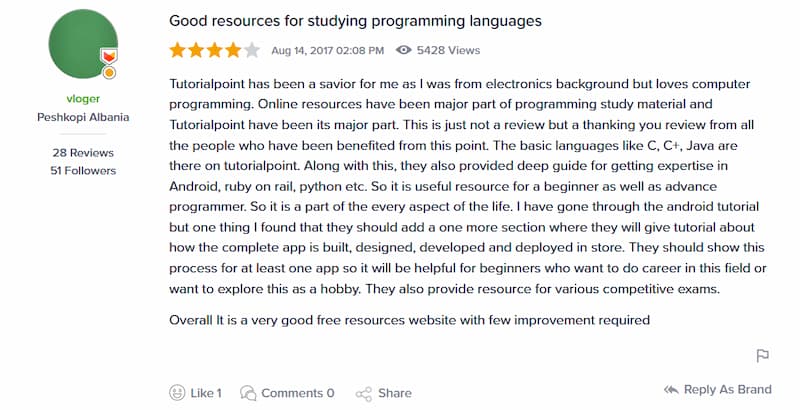 Many students also comment on the quality of their experience and how helpful they found their instructor. It can be invaluable information when deciding what courses to take on your own.
Website/Mobile App
The website has a smooth design and an easy-to-navigate interface. Everything you need is just a few clicks away. There is an option to search for different topics or choose from the categories.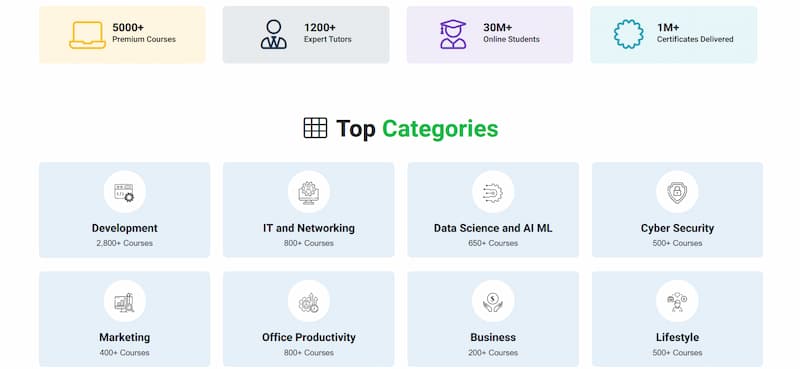 The website also has a mobile app that allows users to access tutorials on their mobile phones. The app is available for Android and iOS users.
The app can be downloaded from Google Play Store or Apple App Store by searching for 'TutorialsPoint.'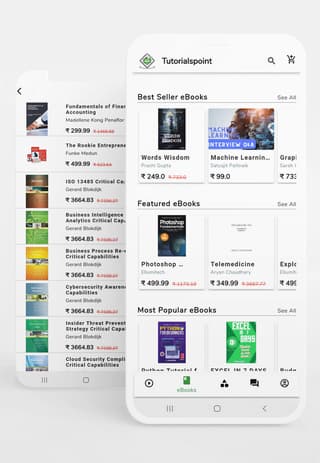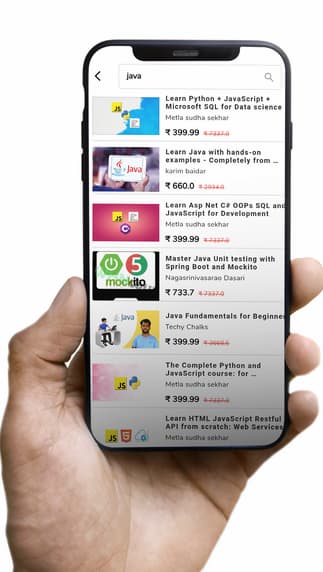 The website is full of off-the-shelf courses. You can find plenty of different kinds of web development and coding courses and other topics like data science, artificial intelligence, Python programming, SEO, and more.
The site is easy to use, and you don't need to register for anything before you start learning. Just click on the course name in their catalog, enter your chosen keyword into their search engine, and hit enter!
Plus, they also have a mobile app, which makes it easier still if you want to access all these great resources when out and about on your phone or tablet device.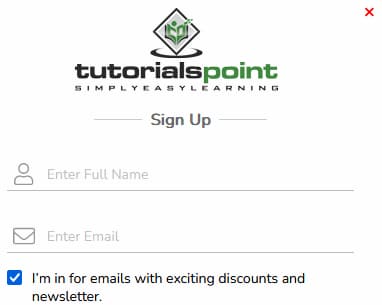 With such an extensive library, there will inevitably be some duds among all those gems. We enjoyed almost everything we checked out during our research (and we've checked out A LOT!).
I think this would be an excellent platform for anyone who wants something beyond just tutorials but isn't quite ready yet for a college class or even an online course. Compared with similar sites/apps, it doesn't seem like any single one stands above all others in terms of both price points AND cost per hour spent learning material…
Plus, Tutorialspoint offers both free trials as well as paid subscription packages. So you can easily test drive whichever option suits you best depending on what sort of activity level fits within budget constraints before committing long-term.
Below average pricing structure means more money left over after purchasing membership fees!
TutorialsPoint is a platform that offers a variety of tutorials, from basic programming to advanced machine learning. It allows you to learn at your own pace and even provides you with code samples so that you can practice on your own.
Our TutorialsPoint Machine Learning review has shown that the site has tutorials for beginners as well as advanced users who want to improve their skills.
Pros
A helpful site for students and corporate employees.
Easy-to-use interface.
Simple language, clear instructions.
Great selection of tutorials (over 1400+ at the time of writing this TutorialsPoint review).
Friendly community.
Cons
Some videos aren't of good quality.
A text-based site that might be boring.
It is not informative for knowledgeable students.
Wrap Up
To summarize this review on TutorialsPoint courses, we must claim that the site is an excellent choice for students looking to maximize their learning experience and gain a competitive edge in the job market.
The platform offers courses, certification programs, and other resources to help students succeed in various fields, including IT and engineering.
With a wide range of courses available at different levels, there's no doubt that TutorialsPoint will have something for every student, whether they are new learners or experts keen on developing their knowledge base.