"The beautiful thing about learning is that nobody can take it away from you." – B.B. King.
There are many reasons, now more than ever, to take advantage of online options for learning. The coronavirus pandemic took online learning to greater heights as more people caught the fever, trying to add more skills to their toolkits before the opportunity to work or study from home elapsed; myself included.
So, in the quest to find the best online learning platforms to upskill, I came across two popular options with a lot of hype, edX, and Udemy. Both platforms offer impressive services that are good enough to write full reviews on, but each has its features and differences.
This Udemy vs. edX review is my way of comparing both services to help you choose one that suits your needs and preferences if you need a platform to learn on and are stuck between both.

I cannot say which option is best, so let us compare the differences between these platforms to infer an Udemy vs edX verdict.
Udemy is best for various subjects, while edX offers limited learning options.
There are more free courses on edX for learners to take advantage of, including financial aid.
Udemy is cheaper, and users can look forward to huge discounts on online courses they are interested in.
Follow me on this guide to learn more about both online learning platforms, their key features, and why they are ideal for you.
Please, take a good look at what we have to say about this company and its services. Is it one of the best WP courses on Udemy available?
Key Features of Platforms for Students
"Intellectual growth should commence at birth and cease only at death." – Albert Einstein.
It is necessary to compare the key features of both online learning platforms in this quest to choose the best online course platform, for your learning. Since both sites function similarly and offer the same service, this would be an ideal way to look at them.

To make this decision easier for you to choose Udemy or edX for your preferred platform to learn online, I will carefully cover the key features of each platform that could make one better than the other.
As you weigh up the benefits of Udemy vs edX, you might be considering other learning platforms as well. Is Teachable.com worth it? Our in-depth analysis can give you insights into the platform's value, course offerings, and user experience.
Here, we will review features that cover the following:
Instructors;
Course length and structure;
Course quality.
Udemy
The instructors in charge of the courses on Udemy come from all over because it is an open-source platform. The company takes care to vet each of these instructors and their material.
However, this does not mean there aren't some bad ones. Take care to preview courses as much as possible before purchasing, and check reviews to ensure you are on the right track to provide quality education.
Course length and structure:
The online programs on Udemy do not follow a particular structure as different instructors offer them, but you can expect well-detailed ones that are split into lessons with short videos to make learning easier.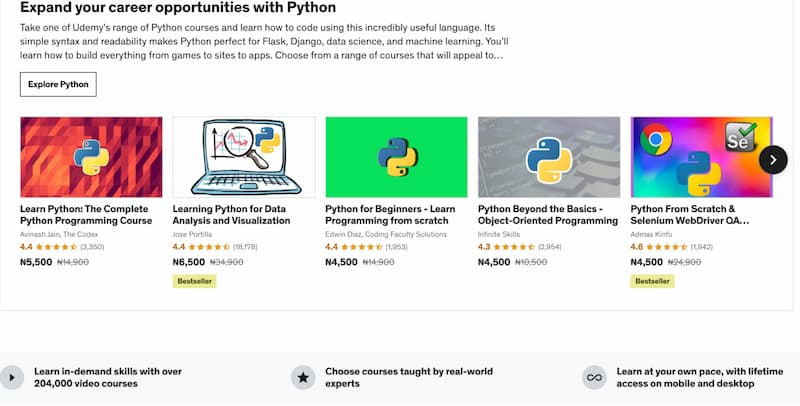 When comparing Udemy and edX, I found that the former has less control over the quality of their programs, so it is up to you, the learner, to filter your search using specific parameters. If you want to learn about technical fields like data science, artificial intelligence, programming, and even autonomous systems (like self-driving cars), Udemy is a great starting point to learn these in-demand skills.
Check the course description, video previews, class ratings, curriculum, pricing, and user reviews.
edX
edX ensures that the instructors are vetted and remain within their pool; in other words, they are partners.
You can look forward to collaborations with top professors of universities and staff in major companies offering lessons with an added feature; experience.
Course length and structure:
You can get an overview of the course syllabus before purchasing to determine how long it would take to complete the course.
The types differ, so the length and structure would not be the same, but you can look forward to a structure that keeps you wanting more and eager to learn.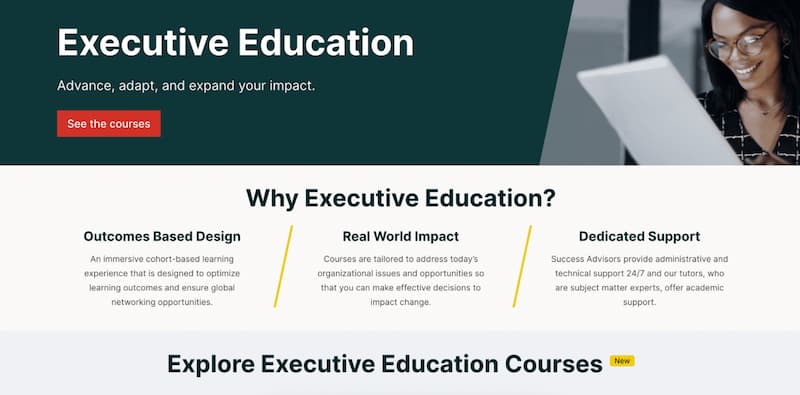 To choose edX or Udemy, you must consider course quality on both ends. This platform does better as it has more control over its online certificate programs and the instructors in charge.
The best part of this platform is that, unlike Udemy, you can audit your courses for free before paying, making it easier to determine the course quality. You can also check the reviews of other learners.
Pricing Comparison
To properly compare edX and Udemy, I must consider the price models available on each site. The struggle to balance making studying accessible to willing students and turning in green revenue sheets at every financial review is real for these platforms.
While comparing online learning platforms, don't miss our detailed Codeacademy review. It presents a comprehensive insight into the platform's course structure, teaching methodologies, and overall value to help you decide if it fits your learning needs.
Let us see how well these companies bill their users while keeping them satisfied.
Udemy
Before you can answer this pending question, "Is edX better than Udemy?" it is pertinent to look over the Udemy price model.
First, I would like to point out that Udemy does not have any real involvement in the prices of its high-quality online courses; this is left to the individual instructors of each course.
For this reason, I cannot determine the exact prices you would get Udemy courses, but you can expect a range between $9.99 and $199.99.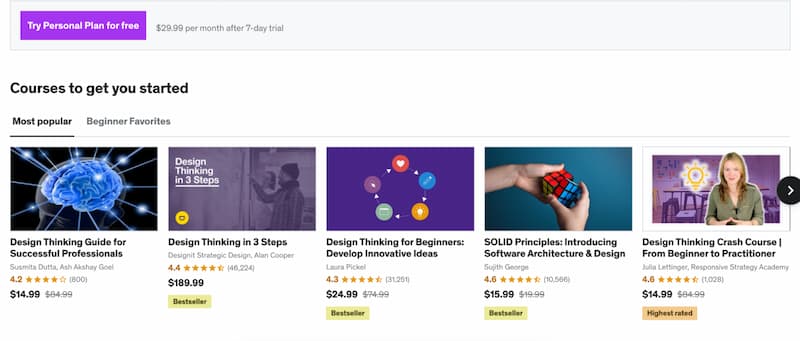 The instructor's reputation would also affect the price of the online course, so you should keep that in mind.
As you're navigating the vast world of online courses on platforms like Udemy and edX, consider taking a detour to explore our analysis on Angela Yu vs Colt Steele courses. This in-depth comparison could offer a fresh perspective on the world of coding and web development courses.
One impressive feature of Udemy programs is their longevity; users get full lifetime access to courses they purchase, meaning they can revisit the course multiple times after the initial completion and after certificates have been handed out.
You can expect prices based on the type of courses you wish to purchase on Udemy; longer, more professional courses that offer extensive material and in-depth course content would cost more, while shorter courses that cover easier subjects would cost and university level courses much less.
The discounts on Udemy go up to 95% at a time, and I have even seen a course slashed from $183.99 to $12.99.

Udemy's marketing structure is confusing, as classes are always discounted. This can be because the instructor is looking to build their reputation or Udemy flexes its marketing muscles.
The business focuses on drawing in more students with lesser prices than fewer students with higher prices, an interesting and effective price model.
edX
If you are in the market for a site that offers free lessons, then edX may be your best bet. Do not take my words out of context; edX is pricey, and you would understand why I say so soon enough.
You already know that edX focuses on providing university-level content and making them available to all interested parties; you may also wonder how they manage to meet their primary goal (and major selling point, if I may add) when prices come in. Well, here's how:
The courses on the edX learning platform fall under two categories; verified and unverified.
Users who opt for unverified edX courses can enjoy the benefits offered for free at no cost to them whatsoever.
Verified ones, on the other hand, award a certificate of completion to users after they complete the course; the prices for these classes range between $50 and $300.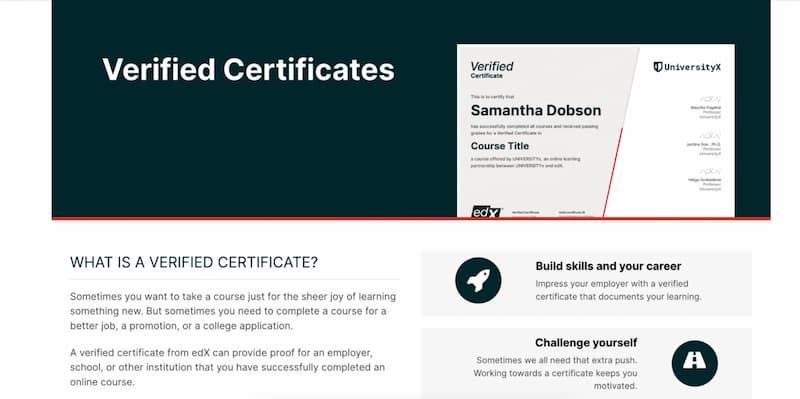 Every Verified Course Can Be Audited for Free
If you want to reap all the benefits of these standardized courses, you do not have to make any payments if you cannot afford them or simply do not wish to.
You can audit the course content for free, meaning that you can study the course material at the expense of the certificate of completion; that sounds like a fair trade if you ask me.
There is no real structure for the prices that I can speak on.
The prices depend on the program you are interested in and the quality education curriculum it offers. All hope is not lost for those who want unaccredited certificates but cannot pay; the edX financial aid to interested parties.
The application process is straightforward; if you are lucky, you may be able to partake in it.

Value for Money and Quality of Courses
"For the best return on your money, pour your purse into your head." – Benjamin Franklin.
Before picking one side over the other, you must determine the overall quality of the proposed classes on each site and whether they are worth your time and offer value. This is especially true for Udemy, as there is no option to preview the course before purchasing it.
Here, I will go over the essentials of the course that would determine its high quality education, and value; instructors, pace, course length, and structure.
Udemy

The video course material is divided into short lessons that form a whole course to help you grasp ideas easily.
Lessons in the course include quizzes, lectures, and slideshows.
You get lifetime access after purchasing a course; you can return any time to review what you already know.
Each course comes with a certificate of completion. This is not accredited, but hey, you get something that shows you took the course.
Before spending money on an Udemy course, it is critical to determine whether the site cares about its users and strives to deliver value for their spending.
Above are some things to look forward to when buying these a course on Udemy.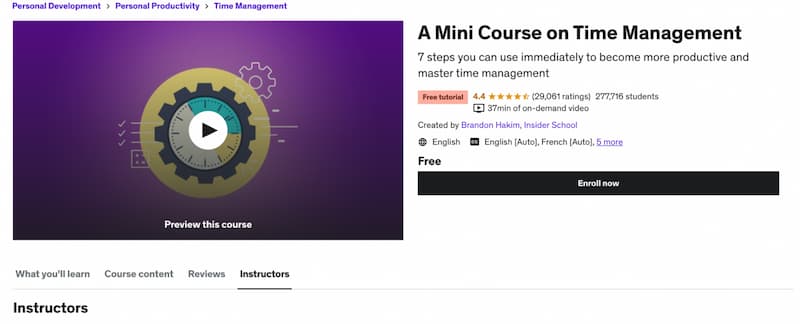 edX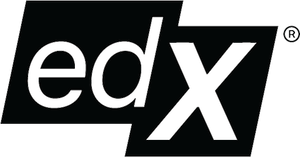 The classes on this platform are divided into two categories. You may choose a self-paced course that allows you to take lessons on your own time, or you can go for an instructor-paced one where course follows a schedule and challenges you to study.
With edX, you get real value for your money when you decide to pay; every course has a certificate of completion, which is accredited and can be used to boost your CV, unlike with Udemy.
edX has a poor reputation for the technicality of its platform. The site has issues with lags and crashes, which can be frustrating when you are just trying to learn.
You already know that edX is a good platform for online learning. Still, before you decide on this platform with its pricey programs, you should determine what quality features offer value for the money you may spend on the site.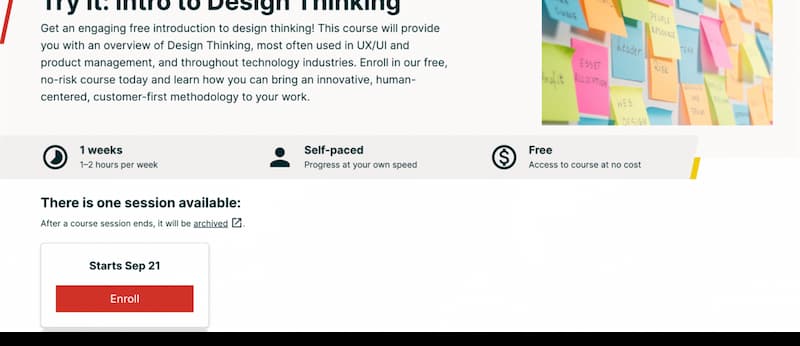 Main Disadvantages of the Platforms
After going over the features and their impressive offerings, it is necessary to consider why you may not be interested in purchasing a course from either platform. These factors would play a huge role in picking between both platforms.
Check out the main cons I have listed below.
Udemy
Inconsistent class quality:
Udemy's classes are open source and available to multiple contributors, meaning anyone can choose to become an instructor There is no strict quality control for these offerings, so users may be unfortunate to get poor courses.
Quality is incosistent
Since the video lectures must be paid for before they can be accessed, you may be worried about paying for a sham course; however, Udemy offers a 30-day money-back guarantee you can take advantage of.
Non-Accredited Certificates:
It is necessary to note that Udemy does not offer accredited courses, meaning that the basis of the platform is to help users gain knowledge. If you are looking for a platform that offers reputable certificates to prove your skills and expertise, edX is a better option.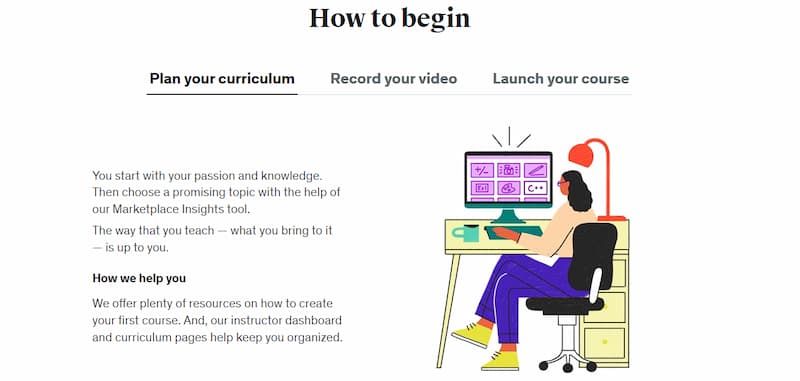 edX
High pricing:
edX course that is expensive. Compared to Udemy, where you can get courses at cheaper rates, the least course on edX is over 100% more expensive than that on Udemy.
Limited Topics:
The lesson categories on edX are limited to higher education courses and sciences, so you will not find a broad range of options on the platform.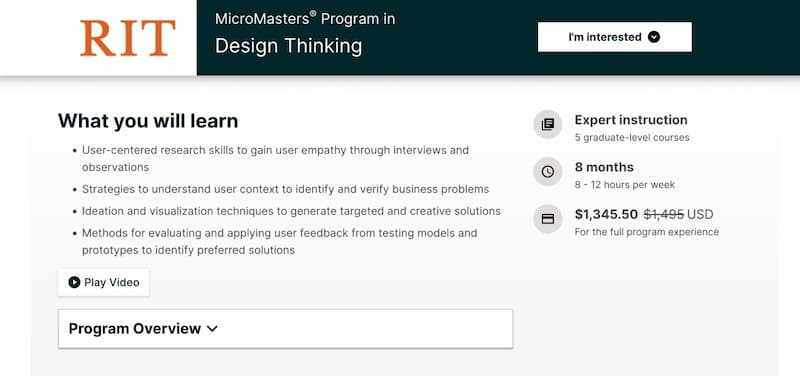 If you want diversity, Udemy is a better option; however, those who know the exact path they wish to take would find that edX has better offerings.
No Course Structure:
The online courses on edX do not particularly follow a structure or guidelines. The instructors do not always offer the best lessons as they have the freedom to create courses and lesson plans as they deem fit; this can result in inconsistency and poor quality.
Free Courses at Udemy and edX
Everyone likes free stuff! This saying transcends many fields and industries, including that online learning. Both up for review today, Udemy and edX, are known for offering free opportunities to interested students in a bid to make course materials more accessible to people globally.
This is another factor that can aid our comparison, as it is good to know what you can get on either platform without spending a cent.

Udemy
If the lessons that are heavily discounted regularly are not enough for you, you can still take advantage of free ones on Udemy.
If you are not ready to make a financial investment, you can find one from the 600+ free lectures on the platform to suit your needs. These courses are typically introductory, ranging from fitness and personal development to business and WordPress.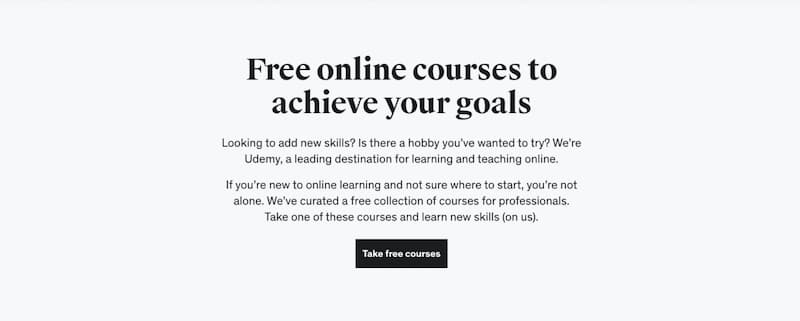 The free options are limited on Udemy, and you cannot enjoy more detailed courses on your preferred track without paying on this site.
edX
Unlike Udemy, edX is free, offering similar features to Udemy but with a different model for free courses. Interested users who visit edX would find that all courses are free; there are unverified courses that are free for all.
The verified lessons can be audited for free, which gives you access to all the course materials except graded assignments; you will also be unable to get accreditation for the material.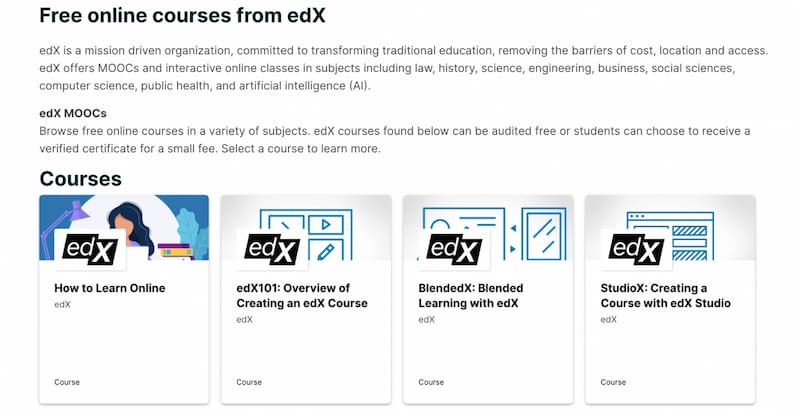 If you are wondering how to get these accredited courses and receive a certificate without making a payment, then you are in luck. edX offers a massive open online course with financial aid for users to try.
You can quickly request aid while auditing the course and digesting the material.
Overall Comparison Table

To get a view of the overall experience on both online learning platforms and compare them easily, I have put together this table to compare the features and course content that you can access on both sites.
You would need to read the review for a complete comparison, but this table would give you an overview of sorts.
Learning Platform
Pros
Cons
Pricing
Udemy
●       Vast amount of classes;

●       Affordable pricing;

●       Huge discounts;

●       Free online courses.

●       No accreditation for online courses;

●       Poor quality control.

You can get free courses on Udemy and paid courses that range from $9.99 to $199.99, with huge discounts for users.
edX
●       Free course auditing;

●       Verified course certificates.

●       Limited topics available;

●       Inconsistent course structures;

●       Pricey services.

It is possible to take free unverified online courses on edX and audit the verified ones for free. However, to get a certificate, you must pay for the course between $50 and $300.
Verdict
Following my in-depth edX vs Udemy review of these popular online education sites, I have put together the findings in this article.
Udemy is better for all users irrespective of their skill level – beginner, intermediate, or expert. It offers a better user experience with impressive features you can look forward to irrespective of the course you buy.
Although the free lessons on Udemy are limited and not always the best, they are cheaper, and users can look forward to huge discounts that can help them upskill in no time.

edX on the other hand is perfect for accredited certificates. You can buy a university credit course in subject matter areas like Computer Science and Engineering and get classes with instructors that are affiliated with top universities and global leading companies.

The online courses are limited and pricey, but you can add the certificate to your CV which is a plus.
FAQs
Which is better edX or Udemy?
There is no perfect answer, as I cannot choose one over the other. Your best online learning platform would depend on your individual needs and preferences. If you want a site that offers a wide variety of online lectures in multiple languages at a cost-effective rate, stick with Udemy.
However, if you are looking for a site that offers better quality lessons with accreditations, albeit expensive and limited, then edX is ideal.
Which is cheaper Udemy or edX?
Udemy is the cheaper option of the two as the pricing falls within a fair range, especially with the constant discounts on the site.
It is not entirely fair to write off edX as more expensive as it offers something Udemy does not have in its arsenal; accreditations that can be used to prove your skills. You can be sure to get into this, and your county.