Introduction
Online learning platforms are the new classrooms! The Internet is filled with a lot of them, a simple click and you are on the course to learning a new skill.
However, it is difficult to tell the ones that are best for what you seek, and worth investing your time and money in.
Also, each of these platforms has its strength and as you've always heard, "one man's meat is another man's poison" meaning what works for one might not work for another! This is why we have put together this review and comparison.
The rise of digital education has led to a surge in online learning platforms. To choose the right one, consider looking into a list of online learning platforms, assessing each for its course offerings, pricing, and student support.
MasterClass and CreativeLive are two of the most popular learning platforms on the internet as they are famous for their wide range of video lessons which you can stream on the go.
While MasterClass is useful for learning many unconventional skills like knitting or baking, CreativeLive is solely for creative professionals who are looking to learn soft skills.
In this review, we'll look at MasterClass vs. CreativeLive, why you should consider using them, who they are for, the pros and cons of each, and which one is better.
One question we always get is if these platforms are legit. Below we'll quickly describe each platform and its genuineness.
Brief Description of Both Platforms
Founded in October 2014 (under the name Yanka industries) by Aaron Rasmussen and David Roggier, Masterclass is an online learning platform that allows everyone to gain knowledge from professionals and experts around the world.
With headquarters in San Francisco, California, and The United States, the team is committed to providing you with an immersive learning experience and a channel to learn from celebrities and professionals you admire.
Masterclass has 43 investors including Vershina Capital and Empede Capital so you can rest assured that they are legit and capable of ensuring a comfortable learning environment for you. CreativeLive on the other hand is the largest online creative education platform in the world.
Established in 2010 by Chase Jarvis and Craig Swanson, the platform boasts of over 10 million students. The platform is best for creative professionals like writers, photographers, and bloggers who are looking to improve their skills. You are sure to get quality and comprehensive lessons with their top-tier instructors.
As part of your search for quality learning platforms, exploring how good is Skillshare might be beneficial, including its diverse range of courses, affordability, and user experiences.
Key Features of Platforms for Learners
Although they share some features, Masterclass and CreativeLive have specific features that are particular to them only.
CreativeLive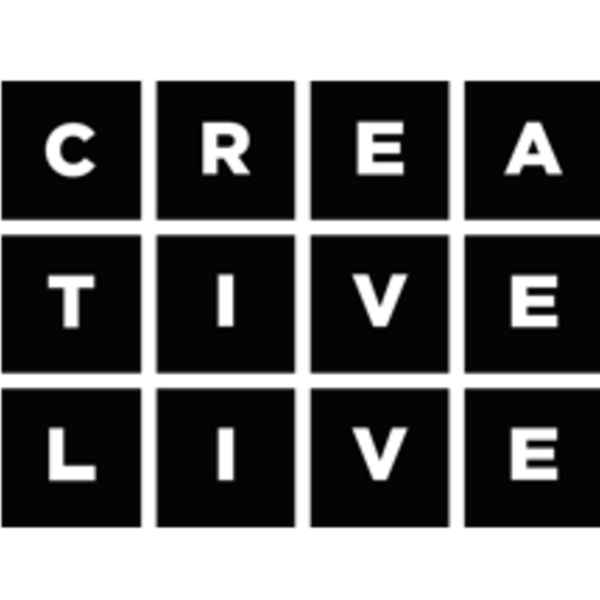 Blogging to sell your products by Megan Auman;
Copywriting for crafters by Lisa Jacobs;
Fundamentals of Photography by John Greeno;
28 Days of Portrait Photography by Sue Bryce;
The Art of Flower Photography by Kathleen Clemons.
The first thing you would notice about CreativeLive is its aesthetics. This stems from the fact that Chase himself is a photographer and is very conscious about production quality. Every lesson is well-made and curated by world-class instructors. If you're a photographer, we recommend you choose CreativeLive. The photography courses offered on this platform are superb and rare. This is because they specialize in it.

Another feature that is particular to CreativeLive is their offer of classes that help with mental health. The mental health of creative professionals can take a toll on their work and productivity. This is why it is important to have lessons that teach individuals how to balance their workload with their mental health. Moving to happiness by Petra Kolber is one good example of the mental health courses offered in CreativeLive.

We mustn't forget to mention CreativeLive for teams. Over 650 real-world experts who happen to be teachers too will coach your employees to be professionals. You'll agree with us that no matter how brilliant a business owner is if the employees or team aren't as brilliant, the business will suffer so the CreativeLive for teams is a remarkable feature.

What's more, it caters to a team of as low as five people to as many people as you desire.
MasterClass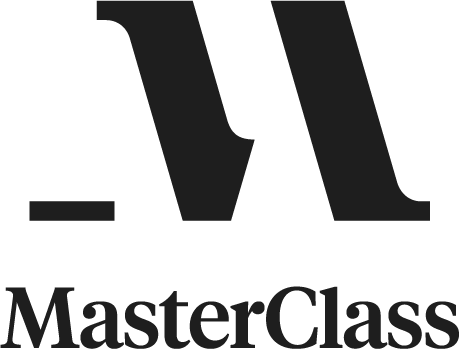 Chris Voss teaches the art of negotiations;
President Bill Clinton teaches inclusive leadership;
Ron Finley teaches gardening;
Christina Aguilera teaches singing;
Unlike other online learning platforms that focus on hard and technical skills, Masterclass offers classes in unusual niches like singing, cooking, and games. The platform is great for lifelong learners and avails you the opportunity to get classes on topics that are not commonly taught.

A notable feature of Masterclass is that they bridge the gap between students and celebrities by providing an avenue to learn from big names that you have always admired. 

For instance, What better way is there to learn tennis than from a legend in tennis like Serena Williams? Masterclass gives you this! You get to learn from the best of the best and tap from their vast knowledge and experience in that field.
Learning on Masterclass feels more like edutainment since you can stream the videos anytime anywhere on your mobile smartphone, personal computer, Apple TV, and FireTV streaming players. You can even download your favorite lessons and watch them later or listen to them in audio-only mode while having a shower.

However, the audio-only mode is not available for all classes. This way you can learn at your convenience, in your privacy, and according to your pace.
Creative Live vs Masterclass Cost
We'll look at the cost of each platform, their membership plans, and what you're entitled under each plan.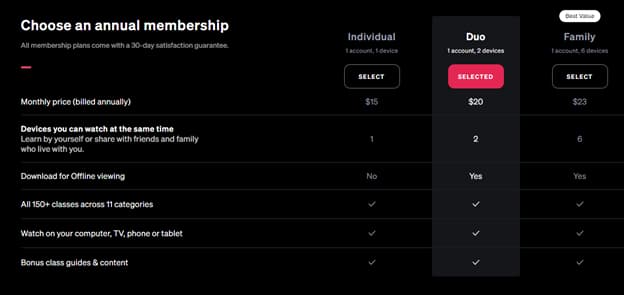 Masterclass comes in three different plans. All of which have a 30-day satisfaction guarantee. All the plans are billed annually and give you access to the classes and sessions along with bonus class guides and content.
The plans include:
The Individual Membership Plan: As implied by the name, the plan is for just an account and allows for use on only one device at a time. Also, you cannot download videos for offline viewing on this plan. This plan costs $15 monthly.
The Duo Membership Plan: The duo plan allows for use on two devices simultaneously but only one account can be created with it. It costs $20 monthly and classes are available for download and offline viewing.
The Family Membership Plan: This membership plan costs $23. As far as value for money is concerned, this is the best plan. It allows for one account that can be utilized on six devices at once and you can download classes for offline viewing.
Every plan can be used on smartphones, tablets, TV, or computers.

The payment plan of CreativeLive is very flexible. You can buy each course individually. The courses cost between $17 and $199.
However, for access to all CreativeLive courses, opt for the creator pass. This creator pass costs $39 monthly but there are often discounts or you can subscribe for an annual plan at $149 which will amount to about $12 per month. CreativeLive for teams has two pricing plans and they are
The standard pricing: which costs $149 per seat and is for 5-1000 people and;
The scaled pricing: which doesn't have a definite price and is for training a team consisting of over 1000 people. You have to contact a sales representative of CreativeLive to register and customize a price for large teams.
Kindly note that CreativeLive currently offers new students a discount of $50 on an annual plan subscription. You only have to use the code WELCOME99 at checkout.
Also, If you're not willing to pay immediately, you can head over to the CreativeLive website and sign up for a free account. This gives you access to several free live courses.
Quality of Courses and Value for Money
One admirable quality of CreativeLive is its engaging classes. It has a unique interface as the instructors teach in front of an audience. You can ask questions in the chatbox and get an answer from the instructors during live lessons. This creates a comfortable atmosphere and you feel at ease while learning.
CreativeLive offers about 2000 lessons which are handled by different instructors. These instructors are handpicked, and they are up to 700 in number. All of whom offer courses on soft skills like photography, writing, blogging, copywriting, entrepreneurship, and art.
In CreativeLive, new classes are added every month to ensure you get your money's worth, and you can access them 24/7 via mobile, desktop, or TV. You can also download them for offline viewing so you can watch them in your spare time.
When considering online course platforms, determining if Teachable is worth it can provide insights into its ease of use, course offerings, and overall learning experience.
The team at CreativeLive takes alternative routes to education and is flexible in their teaching. It is put together by creators for creators after all! So you can only expect the most creative education.
Masterclass offers over 150 classes across 11 categories with more than 100 Instructors in charge of them. These instructors are industry experts that are the best at what they do.
The categories of classes that you can learn in Masterclass include:
writing;
music and entertainment;
film and TV;
sports and games;
culinary arts;
business, politics, and society;
science and technology;
design, photography, and fashion;
Most of the classes offered on Masterclass range between 2 to 5 hours, with individual lessons that take 2-5minutes. The classes consist of a pre-recorded video lesson by the instructor, a class workbook, interactive assignments, and sometimes community activities.
Students may get the chance to submit work to instructors for feedback but this is not often. The masterclass also offers sessions in which you get to learn alongside professionals by working on a series of activities and projects based on a structured curriculum in 30 days.
During these 30 days, you'll be allowed to participate actively in the session with a community of your peers and get feedback from the trained teaching assistants. And what's more, the session is not limited to any skill level.
Although the session is structured for 30 days, the content is pre-recorded so you can still maintain access to all the session materials.
Overall, Masterclass offers more classes and learning resources, but CreativeLive gives you better and more engaging video classes.
The Disadvantages of Each Platform
Just like CreativeLive and Masterclass have their individual qualities, they also have their disadvantages.
CreativeLive
Unlike some online learning platforms like Edx, CreativeLive does not offer any certificates.
It is better for freelancers because apart from the knowledge gained, there's no proof that you have learned a particular professional course.
Some of the individual courses CreativeLive offers come at an expensive fee. So if you want to learn just that course, you have to pay through your teeth for it.
CreativeLive does not offer a lot of courses. Although in their defense, they do not allow just anyone to upload courses on the platform. Every course is curated by their hand-picked instructors.
Limited Interaction and learning resources:
There is limited interaction with instructors on CreativeLive. As is peculiar with a lot of online learning platforms, the instructors have a lot of classes to attend so there isn't much allowance for one-on-one interactions.
MasterClass
They have no payment plan for individual courses, so if you're not an avid learner or you're looking to learn just one topic, you should go for CreativeLive because it would be a waste to pay for the Masterclass annual plan.
Like CreativeLive, Masterclass does not offer a certificate after your course.
They offer neither a free trial subscription nor free classes.MasterClass is not suitable for technical students.
You cannot communicate with other students taking the same course as you.
They do not offer live classes.
Criteria
CreativeLive
Masterclass
Pricing
$39 monthly with individual courses pricing
$15 monthly with no individual pricing
Quality of videos
Live video classes with an engaging interface
Prerecorded video classes
Guarantee and trials
30-day satisfaction guarantee.

Free classes

Option of refund for an unsatisfactory individual course.

No free classes

Number of classes
Up to 2000 classes
Over 150 classes
Instructors
700+ handpicked instructors
100+ celebrity instructors
Learning resources
No additional learning resources
Additional learning resources
Creative Live vs Masterclass for Teachers
This part looks at which is better, Masterclass or CreativeLive from a teacher's point of view if you're wondering how the people working at CreativeLive are.
Here's what Lisa Jacobs, the instructor for the 'copywriting for crafters course' has to say about CreativeLive staff "The people at CreativeLive, both on production and in-studio, are an absolute delight. The people at CreativeLive could not make you feel any more comfortable or at home" Her words show that the staff at CreativeLive are accommodating and polite. According to her, teaching at CreativeLive is an enjoyable experience. They cater for every expense you incur to do the job and provide you with an itinerary as soon as you arrive there. In her exact words, "That was my absolute favorite thing about teaching on CreativeLive – every last detail was cared for."
CreativeLive is rated 3.6 out of 5 from about 65 reviews garnered on Indeed.
Job security and advancement 2.5
Management 3.0
Work-life balance 4.5
They are also rated a total of 3.6 out of 5 from over 56 reviews on Glassdoor. Masterclass has been reported as a great place to work. Instructors receive a one-time payment and revenue cut.
Apparently, Masterclass teachers get at least $100,000 per course plus a 30% revenue cut. However, CEO David Rogier recently stated that contracts vary by individuals, and the teachers are paid differently.
According to Mike Crunch, Masterclass is a great work environment for anyone to work in. It has a high standard for workers. So to work at Masterclass, you have to be exceptional. Below is what he has to say: "I've worked at 10 companies now in my professional career, large and small, with differing cultures and products. MasterClass is the best company I've been at. The leadership and management overall I would describe as humble, invested, honest and capable. MasterClass has an extremely high bar for those who are hired into leadership positions. The teams overall at MasterClass are creative, intelligent, excited, and fun".
On Glassdoor, Masterclass has a total rating of 3.0 out of 5 from over 70 reviews left anonymously by employees who work there.
The CEO David Rogier is rated 79 out of 100 and they have a general rating of 3.9 out of 5 on:

Job security and advancement 4.0
Culture 4.0
They score a total of 4.4 out of 5 rating on Indeed.
Conclusion
We've come to the end of this review and comparison between Masterclass and CreativeLive. So which is better, Masterclass or Creative Live? Our answer is simple! It depends on what you're looking for.
Both Platforms have their strengths and cons which you have seen. Choose MasterClass if you're an avid learner that likes to learn new skills from time to time for fun, but choose CreativeLive if you seek to learn a creative life skill or you intend to improve your skill as a creative professional.
To ensure that you make an informed decision about your online learning journey, taking a look at Udacity reviews can provide a clear picture of the platform's course quality, value for money, and career services.
Overall, the two platforms are wonderful online learning platforms for both students and teachers. While there are areas they can still improve, you can trust them for a great learning experience with their beautiful and high-quality videos.