Suppose you're looking to come back to civilian life after serving your nation as a military professional.
In that case, chances are you are looking for a military resume writer to help you with your job search as you make the transition.
Resumes are the first things that a civilian hiring manager notices, allowing them to decide whether you would be a good fit.
As such, you must find the best military to civilian resume writing services if you are trying to get that dream job.
Taking help from these best basic military resume service is one of the first steps towards retaking a leap towards civil society.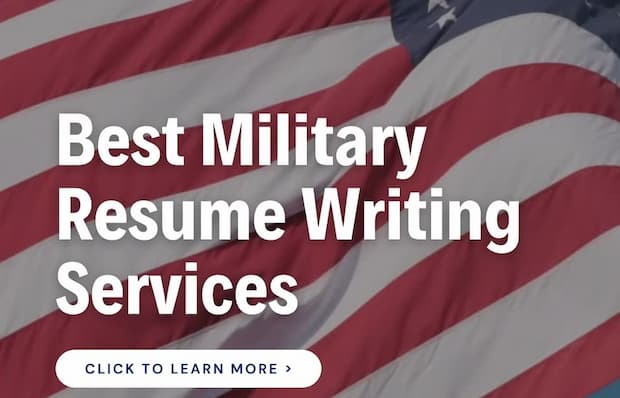 Top Five Military Resume Writing Services
Based on our research, here are the top five military resume-writing services:
There are several factors that one must consider while choosing the best military resume writing service.
Upon presenting our readers with the top military resume writers' reviews, we analyzed various aspects of the veterans' resume writing services, such as price, quality, usability, safety, guarantees, and customer service.
Some sites also offer career confidence resume services, customized career marketing documents, free resume critique and offer career coaches too.
Here is a breakdown of the best military resume services and why they are the top in the business in helping ex-service members.
The team of resume writers have expertise in Healthcare, Military, Education, and have experience with many other industries as well.
Their resume writers help their clients showcase unique military experience and translate military jargon into a language that civilians can understand to ensure they stand out among other candidates.
Military to Civilian Resume Writing Services Reviews
FindMyProfession

An unlimited number of edits.
A commitment to work with clients until satisfaction.
Slightly on the costlier side.
A virtual company with no physical space to visit.
FindMyProfession is one of the best places to hire military resume writers, certified professionals in the field, and have a proven track record.
For a fairly reasonable price, people can now hire the best military transition resume writers.
Prices
The price ranges from $395 to $995, depending on the package you choose.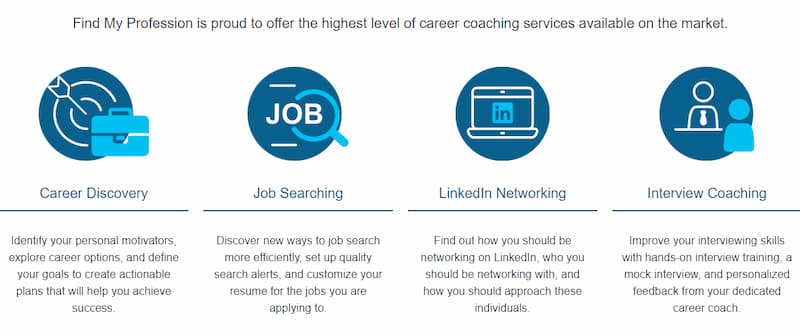 This can be quite expensive to some candidates as they embark on their job search in the civilian workforce, but you can be assured that you get value for money for the price you pay.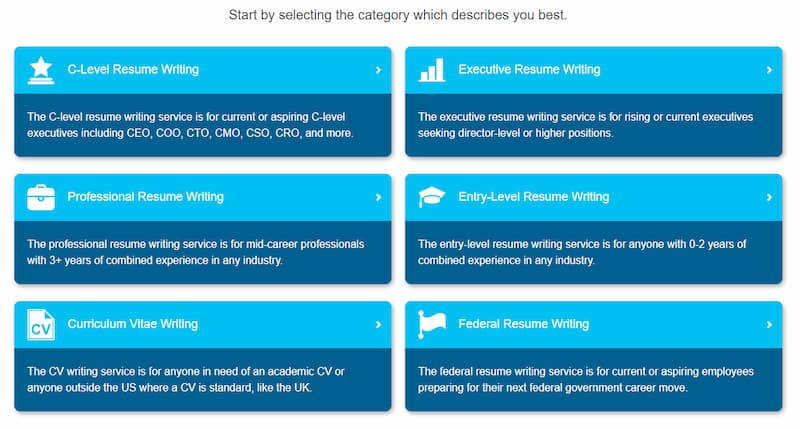 Guarantee
FindMyProfession guarantees customer satisfaction for their military resumes and will work on your resume until you are happy with how it looks.
The military resume writing service reviews on the website prove that people have received a stellar yield through Findmyprofession and have landed the dream job they were looking for.

The website, FindMyProfession.com, is relatively easy to use and navigate through. Users can easily find what they are looking for.
The site is safe for those in the military service to use and will not use your private information in any way.

There is also a customer support telephone number should you have any queries about their resume writing services for military professionals.
The website specifies a 60-day interview guarantee and a 1-week unlimited revision window if the user is not happy with the outcome.
However, reviews suggest that people are happy with the results.
Zipjob

Their website is easy to use.
60-day interview guarantee.
Physical Office in New York to work out discrepancies if any arise.
Limited customer support.
A virtual company with no physical infrastructure to visit.
Zipjob is one of the top resume writing services for veterans and the company has helped many people get their first jobs in the civilian workforce.
They also help people get back on their feet after a hiatus.
Prices
One of the top reasons why people choose these military resume writing services is because of the affordability. The cost ranges between $139 to $299 and is affordable to most people.

You'll always be given a certified professional resume writer working on your custom deliverable.
Every resume written by the writers goes through an ATS scan to ensure accuracy and compliance.
All the hired writers are native English-speaking professionals ensuring the grammatical accuracy of your resume.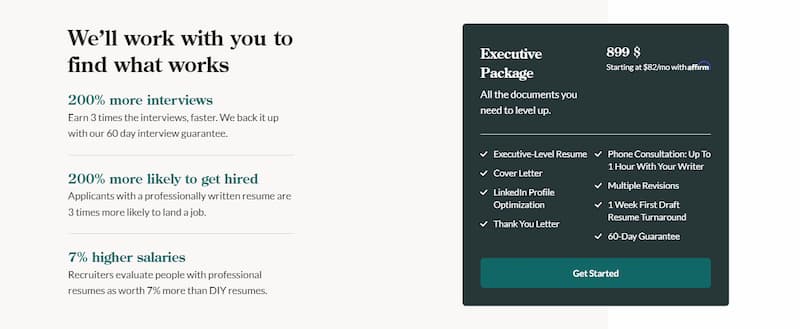 Zipjob.com is reasonably easy to use and navigate and can be operated easily by people from all backgrounds.
The site is secure and does not divulge your personal information to any other interested parties.
Thus, you can use the military resume writer service without having to fear identity theft.
If you have any queries or questions that need addressing, you can call the customer support number from Monday to Friday, 9 am- 6 pm Eastern Standard Time.

Zipjob guarantees that you land a job within 60 days. If not, they will rewrite your resume for you again to help you find a job.
CraftResumes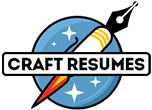 Very affordable service.
Good customer reviews.
24-hour customer service.
No interview guarantee.
No physical office to visit in case of discrepancies.
CraftResumes is one of the top military to civilian resume writers that has been helping people from all military backgrounds, whether navy, marine corps or air force, land a job in their chosen company.
There are several writing services for military packages to choose from, such as only simple military to civilian resumes, cover letter writing, or a complete package with everything, including a LinkedIn profile to help you stand out to hiring managers above other job seekers.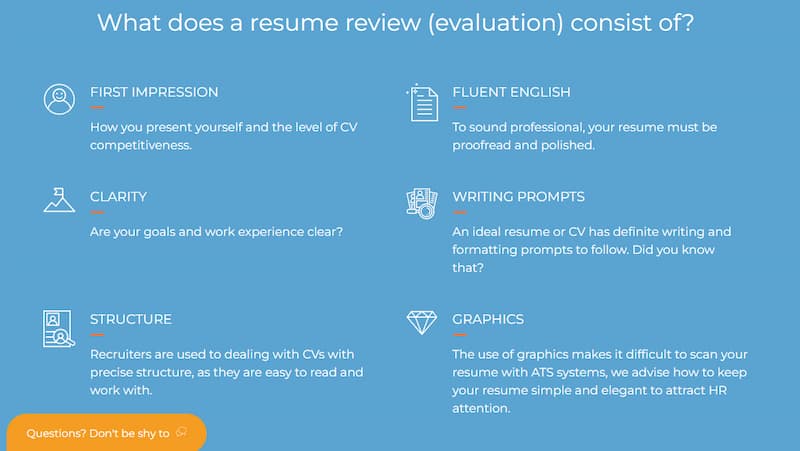 Prices
Prices start at $79 and can go as high as $139, making this one of the most affordable professional resume writers websites out there.
After ordering from the website and getting their deliverables, users have three days to ask for revisions, if needed.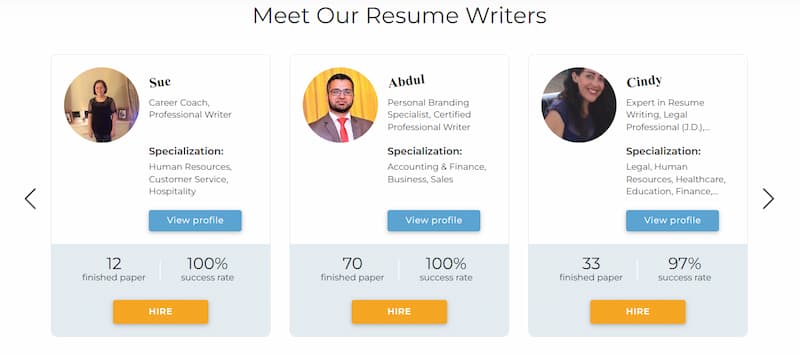 The website www.craftresumes.com is simple to use. You can even get your deliverable in a day if you are pressed for time and need to apply for a job right away.
The safety at the site is high, and people can rest assured that their information is not being used by someone else.
There are no guarantees that are specified by the company.
Still, reviews show that former military members are delighted with the service and have gotten chances to step into the civilian world through the writing facility.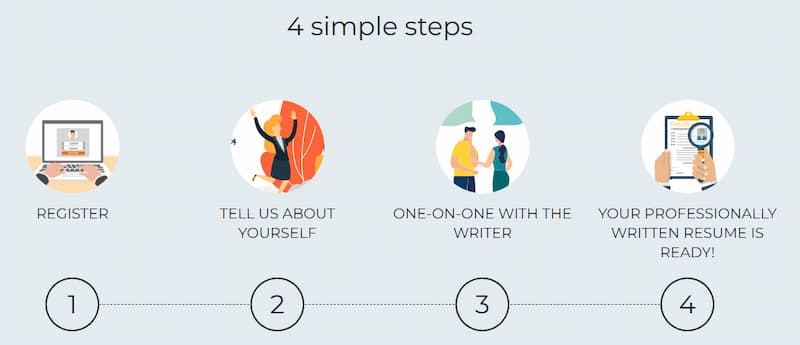 The website also has 24-hour customer service to make enquiries or request some specifics, if needed.
ResumeWriters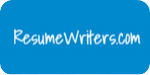 Very affordable service.
Good customer reviews.
60-day interview guarantee.
Office to visit in case of discrepancies.
Limited customer service.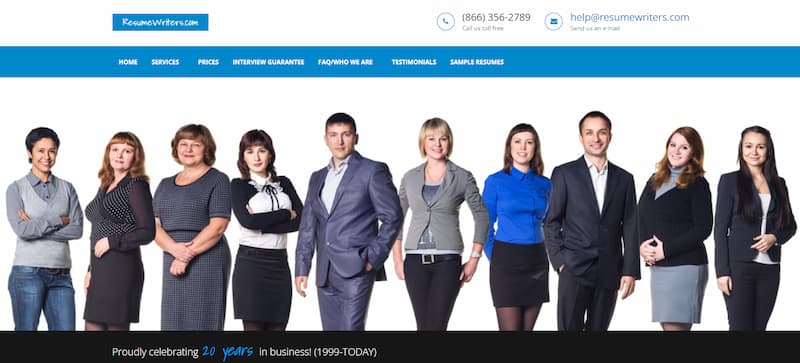 Prices
ResumeWriters is one of the top ten resume writing services for former military personnel looking to shift into civil life. You can order civilian resume writing starting at $169.95.
For $259.95, you can get the complete arsenal, including the standard deliverable, a multi-use cover letter, a scannable resume, and a post-interview follow-up letter that are all free from military jargon.
You can get all of these within three days of ordering from the website. The prices are set at a 15% discount from the usual rates, making it one of the best sites for military resume writers.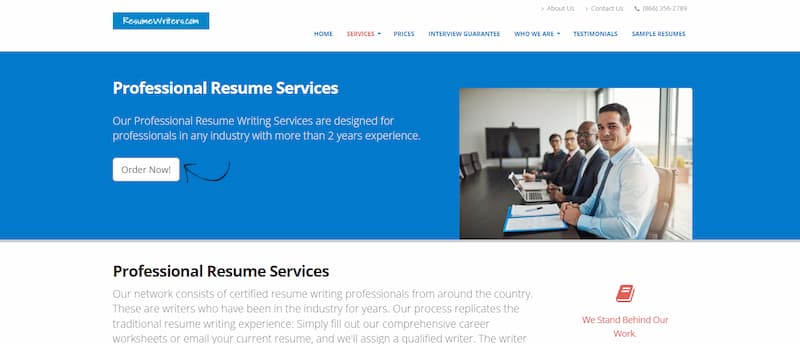 Guarantee
The website promises ex-service members an interview guarantee within 60 days of applying for a job. If you fail to land a job within the guaranteed time, the experts at Resumewriters will work on another competitive resume for you to apply to other jobs again.
Ex-military members will find the website reasonably easy to navigate, and users won't have a problem finding their way through the pages to find what they are looking for.
This is a leading resume writing service that allows users to make a swift order.
Users safety is also guaranteed, and their personal information will not be divulged to others.

The resume writer customer support service is available from Monday to Friday 8 am- 5:30 pm Eastern Time which can be a problem for people in other zones.
However, they have a physical office in Brooklyn, NY, should any discrepancies arise.
CareersBooster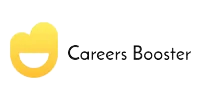 Free revision.
Great customer service.
The website is easy to use.
Finishing off our list of the top military to civilian resume writers is Careersbooster, a service that promises to boost your career and help you land the job of your dreams.
Prices
Military service members can get a basic resume from the company for a mere $179, which makes it one of the most reasonable and best military to civilian employment resume writing team out there.
However, if a military service member were to choose a package that includes several amenities such as a cover letter, a follow-up letter, unlimited revisions on your deliverable, and direct contact with your writer. In that case, it can cost you up to $215.

The website, www.careersbooster.com, is relatively easy to use and navigate. Every user whether military to civilian clients or military spouses should be able to order from them without hassle.
The website is also safe to use and won't give out your personal information to anyone in the process of producing your written resumes.
Guarantee
The website also guarantees a 30-day interview, which is a shorter time frame compared to other civilian resume writing services.
If the user fails to land a job within the specified time frame after ordering resume services for veterans, they can then ask their resume writer for a free revision to boost their chances of getting hired.

The customer service is one of the best at CareersBoosters, with 24/7 availability to help solve your queries immediately.
FAQ About Resume Writing Services for Veterans
How Do I Find the Best Accredited Resume Writing Service for a Military to Civilian Resume? 
You would have to look at several factors to get the best military to civilian resume.
Military to civilian resume services have their own set of packages, guarantees, and prices. It is up to you to find the one that suits you the most.
You can look at our list of the best resume writing service for the military and find one that best suits your needs.
The best agents will offer military resumes that are free from military jargon so that prosepctive employers in your job search can understand your unique career.
What are the Pros & Cons of Using Military Resume Writing Services?
Seeking out help from professional military resume writers is a tried and tested method for people to land the job of their dreams.
There are several advantages to getting help from the best military transition resume services, such as receiving a polished resume along with a cover letter, depending on the package you choose.
Besides using an experienced military resume writer, some even have career counselors or career confidence resume services who can help you with your interviews.
The cons are that it can be a bit time-consuming and can cost you a significant amount of money, especially for military occupational specialties seeking civilian resumes.
How Much Does a Military Resume Writing Service Cost?
You can go through several military to civilian resume writing service reviews to know exactly how much it costs for you to get your set of deliverables.
Prices can start as low as $59 and can go as high as $895, depending on what you need and the guarantees you are looking for.
It is best if you find one that suits your budget and your needs.
Job seekers who are willing to pay for the best professional resume done by a certified professional resume writer will get the best job opportunities.
How Do I Know that a Particular Military Resume Writing Service is the Best?
You can tell if you've chosen the best military to civilian resume service by looking through consumer reviews and the company guarantees.
It is often okay for you to pay a premium charge if the company guarantees a job in your chosen field.
Conclusion
There are several advantages to hiring resume services military to civilian since most veterans have difficulty readjusting to the civil way of life.
Things may have changed while they were out serving the nation, and transitioning back to the new normal can often be challenging.
However, with a small price to pay, they may find themselves back on their feet.
So, what are veteran resume services that we can recommend?
As such, people should not be wary of availing themselves of services like Zipjob, FindMyProfession, CraftResumes, ResumeWriters, and Resumeble to find a job in their dream sector as fast as possible and get back to civil society.