When you invest money in your or your children's education, the smart move is to research and learn as much as possible about your options.
Cambly is an option to learn English that arose a few years ago and has gained a position in the market. Want to know if it's right for you? Read our Cambly review and find out!
Why do you need to take into account our peer Cambly review?
Many reviews are out there, but not all are reliable.
So, why should you trust in ours? Well, we use strict criteria to ensure that our evaluations are correct.
Here are the aspects we used to build our Cambly review and all others:
Quality of services. The results students obtain from the lessons are the measuring instrument we use to assess the quality of the services.
Tutor's profile. It is paramount to check if the tutors have in excellent shape to confirm if they are prepared to give lessons.
The legitimacy of the company. We continuously revise the background to check if the company is not a scam.
The most popular types of lessons
There are several ways to receive lessons from tutors. It would be best if you were familiarized with your options to know the best kind for you.
Here are the most popular ways to receive lessons:
In-person lessons: This class is in physical locations and can be a group or private class.
Online group lessons are similar to group classes but are done through online platforms. These are pretty versatile.
Online one-on-one lessons are probably the most effective lessons because they allow students to clear all questions with a tutor dedicated to them, but they are also the most expensive.
What do you need to consider when choosing an online tutor?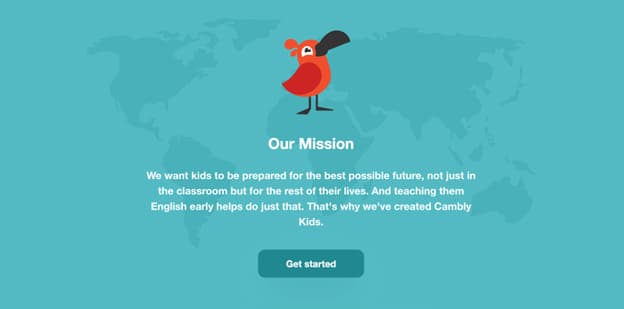 The Internet is a great tool that facilitates a bunch of tasks. For example, you can study and do your research in the most extensive library in the world.
There are many reasons to take online lessons instead of taking in-person tutoring.
Here we tell you about some:
It allows you to save a lot of time.
You can receive tutoring from people around the world.
Online tutoring is easier to schedule.
You won't need to leave your home.
It helps you save money.
If you are looking for even more different courses, check MosaLingua app review, The Classroom Door reviews and review of Cambly App on our website. Customers of this platform are pleased about their courses.
Overview of Cambly
We have told you the criteria that we use to assess services. Now we will tell you the results of our assessment of Cambly.
Don't miss a word because this is one of the best Cambly.com reviews on the internet. Learn everything you need to know about this service and decide if they deserve your trust.
What is Cambly?
Cambly is an ESL (English as Second Language) platform that helps students worldwide learn English. This platform is designed to connect students with native English speakers that will be their tutors in their learning process.
It is one of the best English learning websites for adults that is also featured on our list. The Cambly rating there is pretty high.
It works with previously scheduled meetings and assigns tutors to each student, but there is also the option to go online at any moment and pair with a tutor available at the time.
Students commonly use it to complement practice for tests like IELTS and TOEFL. According to their former clients, we recommend you check the BestMyTest pricing and their reviews from clients, as these guys are the best at IELTS and TOEFL prep.
How does Cambly work?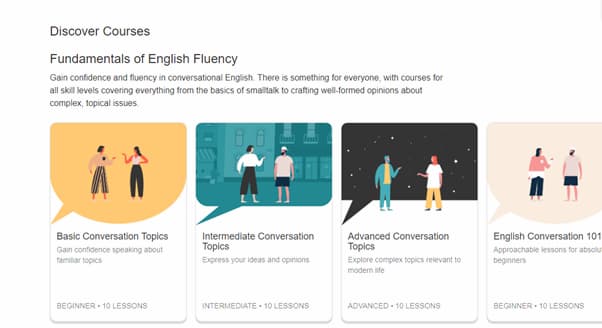 Cambly is a platform that works as a liaison between students and English speakers. They have a website where people sign up and an app, which is the platform where classes are performed through video calls.
They have several packages and plans available that users can hire to receive lessons from their teachers. Cambly offers its clients a certificate when they fulfill 10 hours of private English classes.
Lessons can be prearranged, and students can build their schedules and choose a tutor they consider appropriate for themselves.
But there is also the option to get into the app anytime and connect with an available tutor. Cambly promises they can find you a tutor in 5 seconds or less.
Does Cambly guarantee an effective learning process?
Cambly has a suitable method that proved successful for many clients who mastered English after using their services.
Still, the company offers no guarantee that your learning will be fast or effective. There is no clause to back up a successful process or promise a return on your investment if you register a lack of good advance in the contract.
According to one Cambly student review: "They offer an interesting and dynamic method that can work for some, but not for everyone."
Does Cambly have the best online tutors?

It is hard to say whether a service that focuses on providing tutors has the best ones. But, given the tutors' profiles and the Cambly tutor reviews you can find on the internet, it is safe to say that they don't have the best.
It's not that they are wrong. The issue with Cambly's tutors is that they aren't always as qualified as they should be to teach the English language.
According to testimonials from former tutors, applying for a job as a tutor in Cambly is almost too easy.
They don't require credentials that certify the training of the aspirants. Some even say it is possible to teach without being a native speaker, even when Cambly promises to connect its clients with native speakers.
So, our Cambly tutor review points out that they don't offer the best online tutoring service.
Is Cambly good?
Cambly has a creative method that is effective for people who quickly learn and don't need constant supervision or a following of assigned activities.
Is Cambly worth it? But this does not work for everyone, so it is prudent to say that the effectiveness of their lessons will depend both on the quality of the tutor and the students' profiles.
Comparing Cambly vs. italki, I will say that the quality of tutors is better at the italki. Also, there are more languages available to learn.
But Cambly is better for starting tutors as you will not be required to have a teaching background. But more details about these two companies you can find in our detailed comparison.
Is Cambly legit or a scam?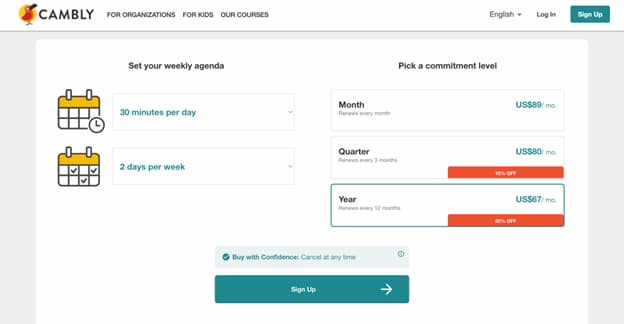 Strictly speaking, Cambly is a legitimate, established company, so it is not a cover for scammers after people's money.
Still, while reviewing Cambly, we found several complaints on Cambly reviews from previous clients and former workers. But these reviews are just simple complaints about customer support, and there is no evidence of a real Cambly scam.
So, even though it is legit, keeping your eyes peeled if you are about to hire its services is recommended.
Make sure to read the small words in the contract. That way, you will be sure you agree with the clauses you are signing. Overall, is Cambly a scam? No, it is not.
If you are looking for the best math tutoring services, you should check our list of the top math tutor websites available online. With these companies, you will not have any issues whatsoever.
Story of Cambly
Cambly was founded in 2012 by Kevin Law and Edgar Higgins, who is still working as members of the Cambly team. A curious thing about this company is its secrecy about its origins.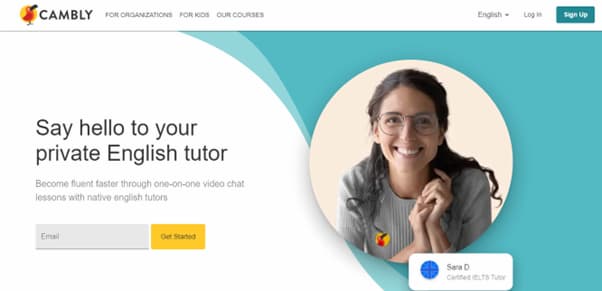 There is no information about them on their websites or other sites with a profile.
Services Cambly Offer
This company only offers tutoring for students who are in the process of learning English. They create a liaison between their clients and the tutors and provide a digital platform where lessons are given.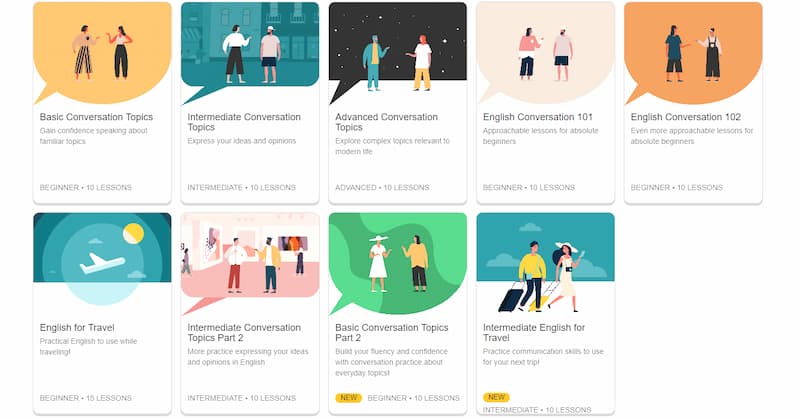 It assumes the responsibility of maintaining the platform in the best shape for a monthly payment, offers several digital tools (like a mobile app and recordings of previous lessons), and pays the tutor.
If you are unsure if you want to hire a tutor or pass a recorder course, check Cudoo ASL reviews on our website and see what the customers say about their language courses.
Cambly is considered an ESL platform, but it is necessary to remember that it is not designed to teach English from scratch.
They can connect students with tutors who won't develop a complete training program to familiarize students with no prior language knowledge.
This platform is adequate for students that want to hone their skills and practice with native speakers to improve and master their own English.
Cambly Pricing of the Lessons
How much does Cambly cost? The price of the Cambly plans is one of the big pros of this platform. They have very affordable packages, which make their services available to a wide range of people.
You can opt for subscription packages of sessions with different durations and various weekly frequencies.
Overall, Cambly prices vary between 39 USD and 336 USD per month. Look at this table with referential prices for the packages Cambly offers.
| | | | |
| --- | --- | --- | --- |
| How many times | 15 minutes per day | 30 minutes per day | |
| Two days a week | 39-52 USD/month | 64-85 USD/month | |
| Three days a week | 51-68 USD/month | 90-120 USD/month | |
| Five days a week | 79-105 USD/month | 140-186 USD/month | |
These are monthly subscriptions. You can get some discounts: 10% if you get a 3-months subscription and 25% for a 1-year subscription.

According to Cambly.com reviews, there are not so many former customers that would complain about the price.
Quality
If you are reading our Cambly review, you worry that your hire's services have great quality. Even though their methods aren't too effective and don't always hire well-trained tutors, clients have many success stories. It tells us that their method is not infallible but works for some people.
To complement what we tell you, here you can read what previous clients have to say and find a reliable Cambly review; Reddit and Facebook are the two social media we recommend you check.
Customer Service
There are many complaints about Cambly's customer service. Some clients affirm that it takes too long to respond to issues and that the service is understaffed.
Also, there are many technical problems, like bugs in the mobile app, that aren't fixed immediately.
Website / Mobile App Usability
Cambly has great digital platforms that are available for all its clients. They work on their website and have a mobile app to impart their lessons.
Although the website has great navigability and classes can be received through it, most students use it only to subscribe and update their account settings.
Most of Cambly's clients prefer to use the app to receive lessons. This app is compatible with Android and iOS and has great tools.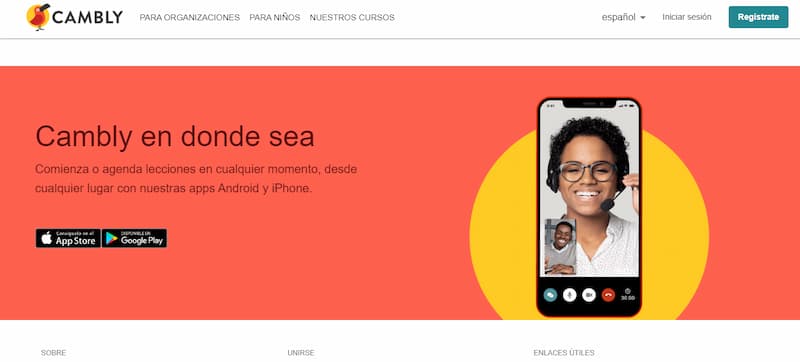 For example, it records every session and leaves the video available to the students to review their performance and study as much as needed.
Also, there is a chat that makes automatized translations, and this is a wonderful tool for students with little knowledge of English that find it hard to communicate effectively.
But not everything is perfect. Many Cambly reviews point out that the app has some bugs, and calls are sometimes interrupted.
So, this kind of issue can become a problem. If you read our Chegg review, you can find that they have one of the best apps among online tutoring services.
Also, check Cambly pros and cons below and alternatives to Cambly too.
Pros
It offers a great usability app.
Offers formation of cultural slang.
It does not require scheduling every lesson.
It connects people from all over the world.
Many testimonies of students endorse the good quality of the services.
You can schedule lessons at your convenience or log in during your free time to practice with any tutor available.
Cons
There are complaints about the tutor's not being trained enough.
Cambly doesn't offer information about its origins on its website.
There are many questions from tutors and students online without an answer.
There are denounces pointing out that Cambly's client support service is understaffed.
Due to the informality of the lessons, inappropriate relations between students and tutors can arise.