Learning math is one of the more challenging tasks for many young children, so parents often look for additional teaching sources other than just their school.
Wonder Math (also known as Revolution Math and Wonderland Math) is one such source, and our review for it is designed to help you get familiar with the service and why it is a good option for your children who may be struggling with math.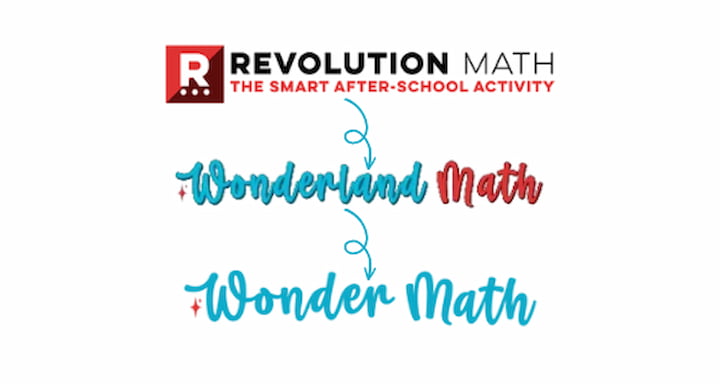 Before we move on to the actual WonderMath review, you should know that our reviews are entirely unbiased and objective, and you should check out our list of the best math tutoring programs too.
We consider the quality of the services offered, the prices, customer service, usability, and other factors. The purpose of this review is to give you an overview of the service and help you decide whether it is right for your needs.
Why Should You Hire Online Tutors?
There are multiple kinds of lessons that children can take to help them learn math. Some of the more common ones include a personal tutor coming over to the house and giving them a one-on-one study session or going to a small tutoring centre, much like a classroom. What is the best tutoring program online? Find in our list.
Online lessons, however, are becoming more and more popular now as they allow children to take short classes right from their own homes without having to sit in another class-like setting. This makes learning math more different for them, too, as they don't feel like they're at school again.
When choosing an online tutor or the best English tutors websites, you should always look for empathetic teachers and have the capability to keep your children engaged in the subject. Teachers who rely on long lectures, even in online classes, often lose their students' interest after a little while in every class, leading to a waste of time and effort.
So, look for online tutors who know how to make the subject matter interesting for children and rely more on interactive elements.
With some of these basics out of the way, let's get started with our Wonder Math review and see what they have to offer.
Wonder Math Overview
What is Wonder Math?

Wonder Math is the only math program developing mathematical thinkers by teaching through active learning in the context of a story, making math fun, relevant, and easy to understand.
Wonder Math protects your student's well-being by building their confidence in math topics at school. By fostering math competency, instilling a positive attitude toward math, and establishing a foundation of confidence at the critical ages of 7 to 11, kids will be brighter, more hardworking, resilient, and independent adults prepared to achieve a lifetime of advantages.
Schools alone need more resources to close the shortage of children with math skills. Wonder Math is the most fun, effective, and accessible solution to this problem. It's the best investment a parent can make in their child to ensure a thriving and liberating future.
No other program focuses on the most critical stages of development when learning math matters the most.
How does Wonder Math work?
Wonder Math pairs 4 students to 1 tutor, with whom they go on an immersive journey each week for 60 minutes. The storytelling element helps students master concepts that traditional methods won't do alone.
Does Wonder Math have good tutors? Does it help at all?
All of the teachers at Wonder Math are highly qualified, experienced, and accredited. Reading some WonderMath.com reviews by the parents, it is evident that the children love their tutors and the tutors really know how to work with the children in a very engaging way.
This leads to the service is very helpful to learn math for young students, and the combination of unique activities and good tutors is crucial to its success.
Have you thought about the best way for elders to learn English? Explore our top picks for the best English learning app for elders. This guide offers a comprehensive review of accessible and user-friendly platforms that cater specifically to older learners.
Are Wonder Math online lessons as effective as they say?
This WonderMath review wouldn't hold any weight if it didn't talk about the effectiveness of the lessons. Yes, the lessons are quite effective. Students learn how to solve math problems in a fun way, but they also learn about teamwork as they have to work in teams for various tasks.
The balance between the teacher talking and the quiet time for working out problems is perfect. The students get to figure out the answers to problems independently, without feeling like they're doing math homework since everything is based on adventures and games.
Is Wonder Math safe? Is it a scam?
The service is completely safe and not a scam. It has many satisfied customers, and you can also find numerous Wonder Math reviews that praise the service very highly. The founders of Wonder Math are also founders of the esteemed Revolution Prep, an SAT/ACT Tutoring Company.
Does WonderMath have the best online tutors out there?
The tutors hired by the service are some of the most qualified you will find. They all have college degrees and prior experience with teaching children. This experience is arguably more important to teach math to young students than a doctorate, so the students are so happy with their classes.

Story of Wonder Math
The service was launched in 2017 and is quickly becoming very popular and successful in math tutoring. The basis of the approach they take to teaching the subject is the EngageNY framework, a very respected set of materials.
They also incorporate Common Core into their curriculum to connect their teaching with what students are learning in school.
Upon launching, Wonder Math also teamed up with teachers who were experienced in elementary math. Since then, they have developed their curriculum so that every WonderMath.com review online praises and recommends it.

Math Classes
Interactive and Fun Classes:
The best thing about this service is that the classes offered are interactive in nature. Children are placed in groups of no more than four, which allows them to easily communicate with each other without feeling overwhelmed as they would in a normal classroom. The whole curriculum is based on a story that is akin to a comic book.
Students get to choose a superhero that they can play each week. They then go on an adventure with math problems scattered along the way that need to be solved. It's a unique way to teach a difficult subject to children as they don't even realize they're really learning it.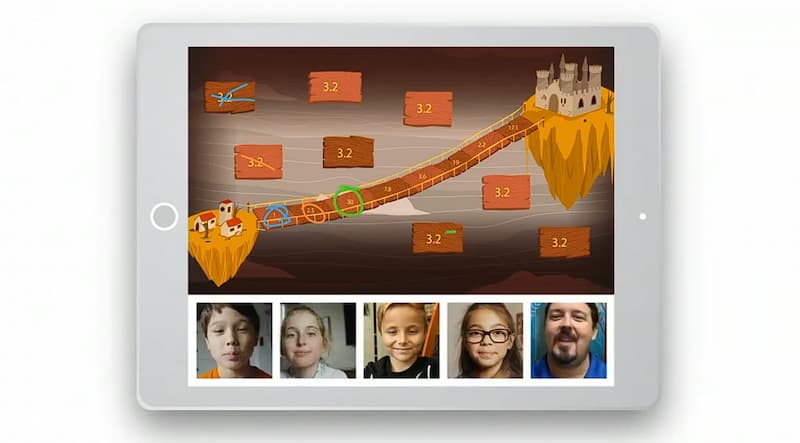 When you sign up for a class, you receive the materials that your child will need. These include things like pencils, graph paper, dice, a workbook, and more.
This is a very nice touch that these things are taken care of, and parents don't have to keep going out to buy that one little thing they forgot in the last class.
One of the best things about this program is that students are rewarded for their efforts. They can earn 'gems' for the work they do, much like in a video game. But that's not all.
They can actually collect these gems and then exchange them for real gifts like a Happy Potter action figure, a Lightsaber, Pokemon cards, and more. This is a great way to give children an incentive to try their best and learn more.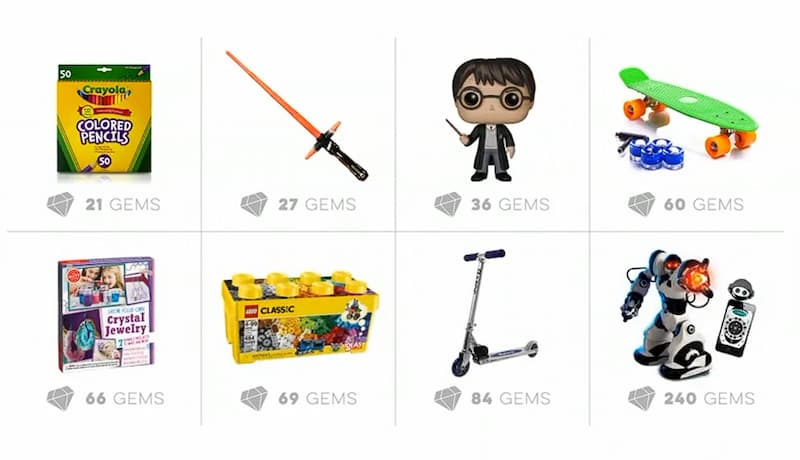 Pricing of Classes
Now that we have an answer to how good is WonderMath let's talk about money.
To get started with the service on a trial basis, you will have to pay $49. This will get you a total of four classes, so essentially one month, and the materials for those classes.
Once you get a feel for the program, you will have to pay $149 per month if you sign up for less than a year.
If you commit to a full year, you get a discount and pay $99 per month, which is a perfect price.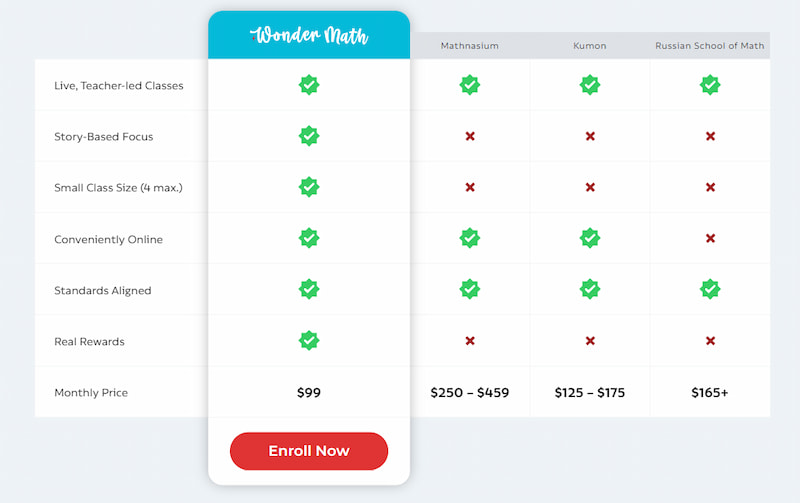 Quality of Services
The two top reasons for choosing this program and answering how good is WonderMath positively are the teachers and the curriculum.
The teachers are not only qualified for their job but also very energetic and engaging for the children. They are fully aware of how to keep the students interested in the activities and what they need to do to help them learn math.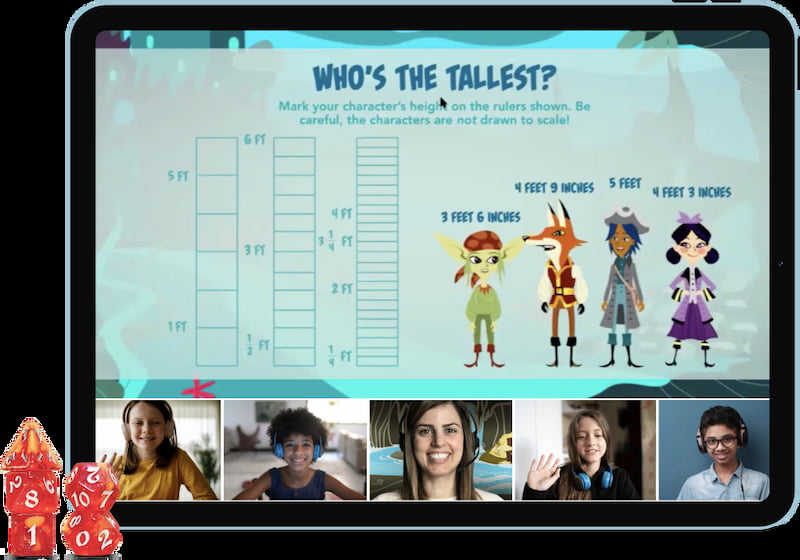 The best quality tutors are available on Wyzant. They have professional tutors for math, algebra, geometry and calculus. Please find more info in our Wyzant ratings.
Combine this energy and understanding with the fun curriculum, and you have a very high-quality service at your disposal. The teachers also meet every week to review their sessions, improving their services along the way.
Every teacher also has access to a manager as well as a team that can provide coaching feedback. This ensures that the teachers keep growing into better instructors over time.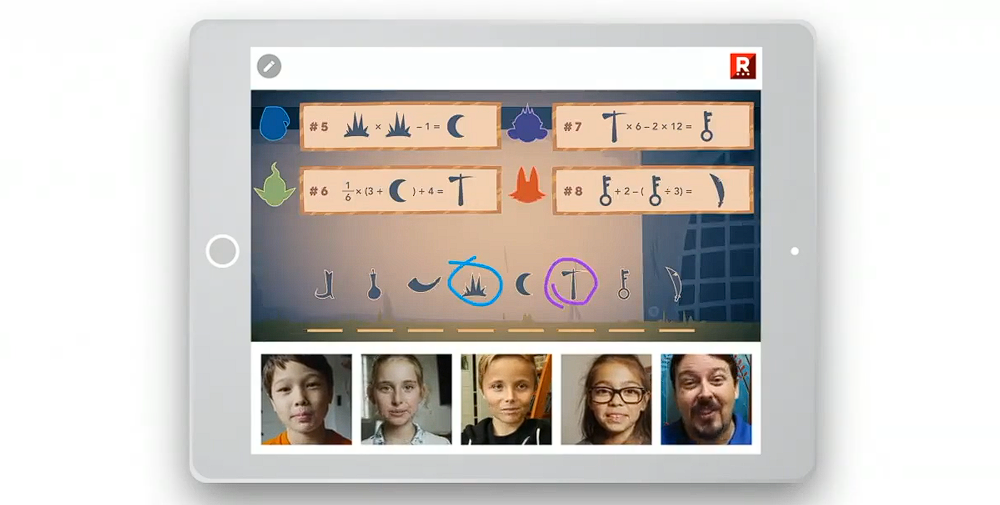 Customer Service
The fact that the teachers email parents after every class to inform them how their child is doing with the program is a testament to their customer service.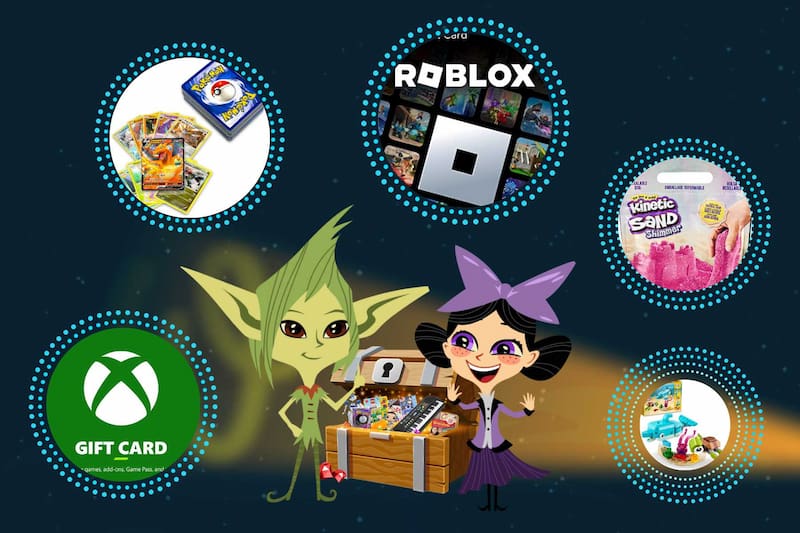 For any problems, you may run into or any concerns you have, it is effortless to contact the team via email or directly by phone. The support team is known to respond quickly and help with various matters.
Website Usability
The website design of Wonder Math is very nice. All the important information that parents would need to have before signing up for the program can be seen on the main page right away.
Everything from the service offered, the teachers, the pricing, and even a comparison with other math tutoring services are all on the same page, which is really great. You won't have to look around the different pages for basic information.
They even include some Wonder Math reviews by parents at the bottom so you can go through them and see how good is WonderMath for yourself.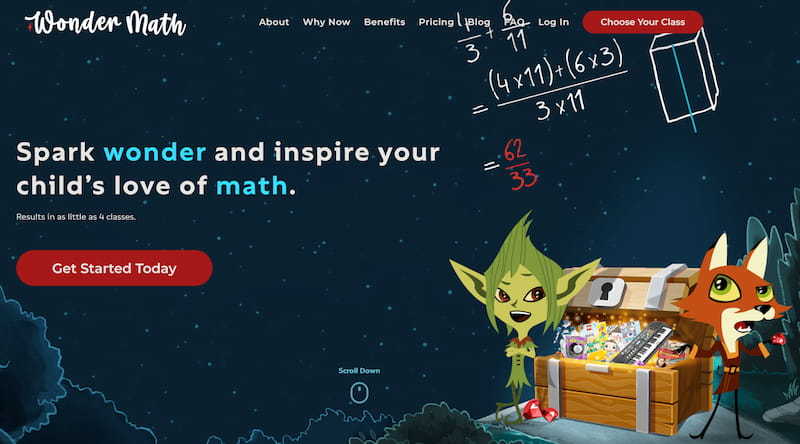 Pros
A fun-filled and adventure-based curriculum that keeps kids interested.
Provision of all the learning materials needed for the classes.
An affordable trial period to help decide whether it's effective for your child.
Team-based activities keep it from becoming just another boring online class.
The ability to earn actual prizes which keep children motivated.
Highly qualified teachers who know how to keep kids interested in the classes.
Cons
Some children may interrupt others while trying to figure out problems.
Children may get confused about Common Core as they may be learning more traditional methods in school.
Online classes are often riddled with issues regarding connectivity, audio, and video.
Some children may lose focus or interest as there is only one class every week.
Shy children may feel intimidated by all the team-based tasks, especially if the other students are louder and more excitable.
The monthly price of $149 may feel a little high to parents, especially with the significant discount they get by committing to a whole year.