Overview of the Rosetta Stone Language Learning
The changing tide and the increasing growth of the global technological space have brought a breakthrough in language learning. Gone are the days of using cassettes, CD-ROMs, or having to physically enroll in a language class. They have been replaced by online learning platforms and language apps.
Yet, it remains a hustle to find an application that is actually effective in helping one grasp a new tongue. Lots of companies vie for the limelight, all claiming to have the best Spanish app, but how well do these apps work in smoothening a learner's journey to a world of new words and phrases? You will find out by reading our detailed reviews of each language application.

In this Rosetta Stone App Review, we will analyze the app based on its features, quality, cost, website usability (interface), value for Money, students' feedback, and guarantees.
At the end of it all, you'll be able to tell if the Rosetta App is a good language-learning application.
We have a separate Rosetta Stone Spanish review, so if you want to learn this language, be sure to check that article. But first, we'll do a quick overview of the Rosetta learning platform.
Every tutoring service has differences. Find out in our review Hello Talk review.
What is the Rosetta Stone App?
Did you know that the Rosetta Stone App is named after a historic relic-a stone that was inscribed in about three languages?
This is a clear indication that the app was created with an in-depth background in the language field. The Rosetta Stone App is among the top language learning applications. It was built on software curated by language gurus since 1992.
The good thing is they have continued to update this software, making adjustments to suit learners' preferences. Little wonder it is an award-winning app and has close to a five-star rating on Google Playstore.
How Does It Work?
Rosetta is a simple but stylish app. The colors used are subtle and go easy on the eyes. When you open the app, you'll find that it follows a straightforward approach. You'll only be asked the language you want to learn, then you can proceed to create an account.
Once you're done with that, you can begin to take lessons in your chosen language. No stress or unnecessary questions. You go straight to the business of learning! There are not many instructions on the Rosetta App, nor are there mascots that can distract your attention. The app is focused on teaching what you're there to learn, which is the target language.
Teaching Methods

Rosetta believes that the best way to learn a language is by surrounding yourself with it. So, the app uses a specially crafted dynamic immersion method to train your brain to adapt to the new language. You will be left to find your way to the new language, just like a child.
There are no translations or contextual interpretations. You will learn through deductive reasoning while completing a variety of activities. For instance, you'll be told a word, and then the picture of a girl is shown, so you'll deduce that the word means girl.
Once you've got that, it'll add another image while saying a new word. Like that, you'll continue to deduce the meaning of the words you're taught through the pictures shown.
Also, the Rosetta Stone Android app review shows the use of a theory that involves constant reminders of absorbed information. The app will continue to bring up words that you've learned. This is an important memory technique, and it works to ensure that the words become engraved in your memory.
It may be repetitive at times, but it has proven to be very effective in getting learners to remember words and phrases. It enables you to build up a large vocabulary since you'll be accustomed to a lot of words. This comes in handy when you're conversing with a native speaker of the language.
The Best Features of The Rosetta App
The following are the best features of the Rosetta App.
Great variety of languages
Voice recognition technology
Practical learning resources
Great visual appeal
Audio companion lessons
Comprehensive Review of the Rosetta Stone App Features
The Rosetta App offers a great variety of languages. You can choose from a long list of 24 languages. Some of the popular languages offered on Rosetta include Spanish (Latin America and European), French, German, Italian, Arabic, Japanese, Chinese (Mandarin), Greek, Korean, and many others.
The Rosetta Stone Spanish app reviews are simply amazing. You can try it out, or you can choose to learn languages that are not so popular, like Dutch, Tagalog (Filipino), and Irish.
And you know what's good? You aren't limited to just one language, Rosetta Stone offers a lifetime subscription plan, which you'll see later on in this article. The plan gives you access to all languages, so you can switch between languages and get a taste of each. Plus, you can keep learning for as long as you wish.
For optimal language learning, Rosetta Stone App comes with a variety of features. Each feature is targeted to help students brush up on different language skills, which we will highlight below.
Pronunciation Checker
The Rosetta App comes with a pronunciation checker, which you can use while practising speaking the new language. It is built with a voice recognition technology named TruAccent.
Everyone has a mother tongue, which might interfere while learning to speak a new language. The speech recognition tech helps to defeat this challenge by gradually improving your pronunciation.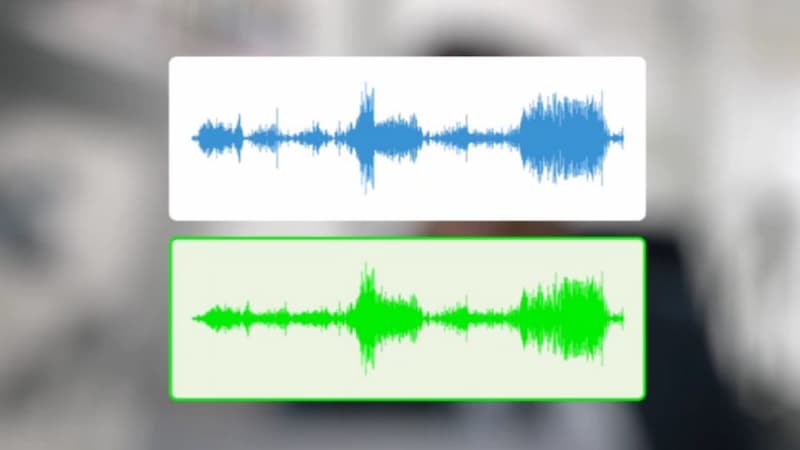 You'll be conscious of the right way to pronounce each word since the TruAccent will always notify you when you say words wrongly. It will prompt you to repeat such words until you get them right.
Still, you have to bear in mind that no speech recognition tech is perfect. TruAccent doesn't replace actual conversations with fluent speakers, but it is still a remarkable and helpful feature. It will help to make you confident when you're later faced with native speakers, plus they'll be able to understand you when you speak.
Phrasebook
In the phrasebook, you'll get a lot of regular phrases which you can use in different life situations. You'll see phrases to say when you meet new people, want to order a cup of coffee, request your hotel keys, and so many other common activities.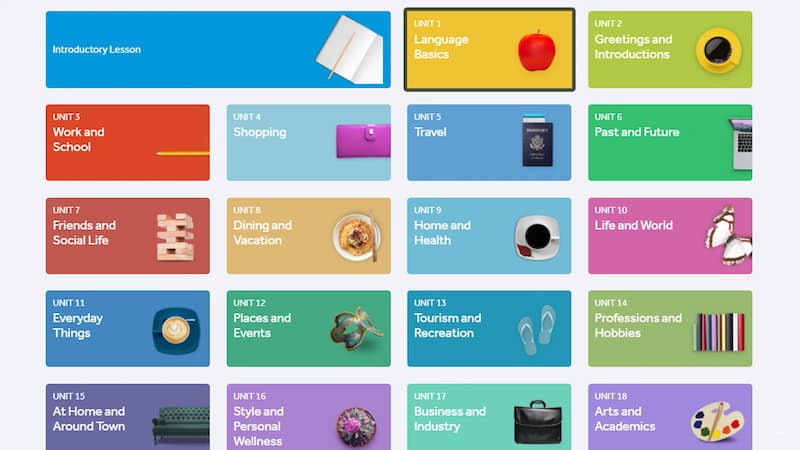 You can practice speaking each phrase with voice recognition software. It'll greatly improve your vocabulary, and you can refer to it anytime. Perhaps you have just arrived in a new country and want to ask for directions from a native speaker, and you can quickly check the phrasebook for a good phrase to use!
Stories
Another beautiful resource is the stories. There are a series of short stories which you can use to work on your reading skills depending on the level you are at. The stories are not only interesting but also provide insights into grammar and culture. You'd get to see some of the beliefs and practices of native speakers.
Images
The Rosetta App is big on images. Hence, it is perfect for visual learners. The lessons are taught through pictures matched with sounds. As you're taught a new word, you'll see a corresponding image for it. This creates an engaging learning environment, and you'll soon get engrossed in your target language.
However, the app requires all your attention since there aren't many instructions and translations are absent. You have to be very intuitive to grab the lessons. This makes it too intense, and you might get confused along the way. To make up for this, the Rosetta App allows you to tap on words for the translations when you get confused.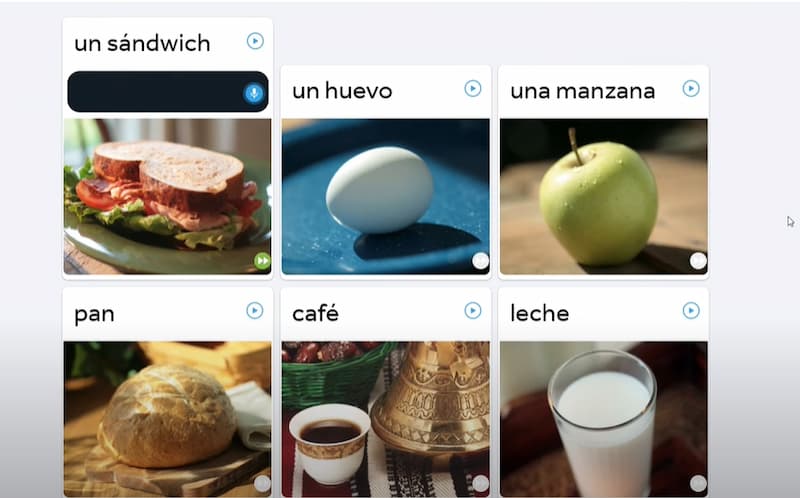 As of now, the feature is only available for some languages.
Audio Lessons
If you get tired of the visual lessons, or you just want to learn hands-off, there are audio lessons available. These lessons are pre-recorded by native speakers, so you are sure to get the correct pronunciation of each word.
And what's more, the tracks are downloadable. You can learn offline even when you're busy with other activities like jogging, cleaning, or cooking.
On-demand Videos
In addition to all the learning materials, the Rosetta Stone App provides on-demand videos. The videos contain more explanatory lessons on grammar and how sentences are formed.
You can also take advantage of the lessons in the videos to build up your cultural knowledge.
Please note that this feature is not available for all languages. Still, it is a nice feature, and we hope the app includes it for more languages soon.
Who Will Find This App Helpful?
One thing that endears the Rosetta app to people is its offer of lesson plans for different spheres. There is one for individuals, schools, and even enterprises. This has gained them a huge number of subscribers, as we can see in the Rosetta Stone iPhone app review.
How is it Different from Other Apps?
Rosetta App uses a complete immersion method for its lessons. There are no translations in the course of the lessons like you'll find in other language apps.
You can request the translation of a word by pressing on it when you're confused, but this is only available in some languages.
Pricing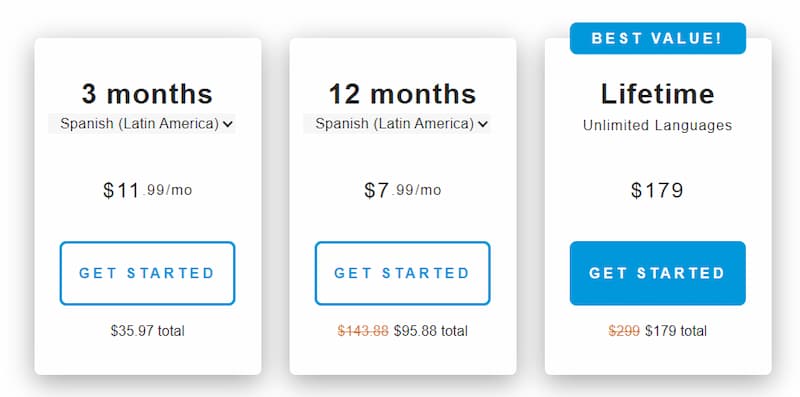 When it comes to cost, Rosetta Stone is on the high side. The courses are expensive compared to other language apps.
However, the pricing is flexible. It comes in different subscription plans, so learners can pick the one that suits their pockets.
Below are the subscription plans for the Rosetta App.
The 3-month plan: This plan caters to people who want to learn a language for a short while. You'll get access to one language for three months. It costs $12 per month, which equals $36.
The 12-month plan: This plan gives you access to one language for a year. The total cost is $96 which is $8 per month. It gives you a better value for money than the 3-month plan, and you can learn for a longer time.
The lifetime plan: This gives the best value for money. It costs about $179 and grants you access to all the languages Rosetta Stone has to offer. You can learn as many languages as you desire and for as long as you wish. It will never expire! Even if you take a break, access to your courses remains open, and you can always resume learning at any time.
All three plans come with a three-day free trial. This is enough time for you to decide if you're willing to pay the price or go for a cheaper app like Memrise. Check our comparison of Rosetta Stone and Memrise, by the way.
Quality
The Rosetta App works well on all devices, plus the quality is top-notch. Whether you use it on an android, iPhone, or iPad, you'll enjoy your learning experience. The iOS version even comes with an extra feature called "seek and speak".
Our Rosetta Stone iPad review shows you can use it to find the names of certain objects in your chosen language.
All you have to do is scan the object and the app will tell you what it is called. This is a cool feature, and it shows why the app is acknowledged worldwide as a front-runner in language applications.
One thing we couldn't help but notice is that the Rosetta App follows the same pattern for all languages. It even has the same layout for all landing pages. On every landing page, you'll find a core lesson.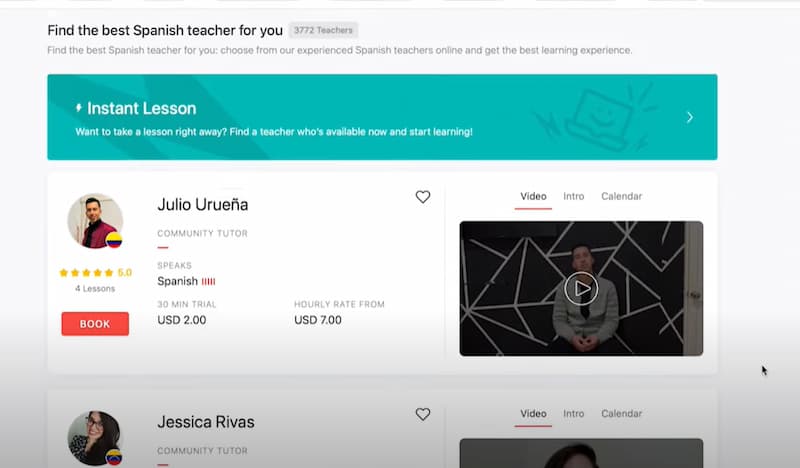 Then there are additional modules on pronunciation, speaking, listening, reading, grammar, vocabulary, and review. You can choose one to do at any time.
No matter the device you use, your progress is always saved, so you can continue from where you stopped the last time. This makes the app stable, reliable, and easy to navigate.
However, it is predictable and can become boring. You'll find pretty much the same content in all the courses. It even uses the same images.
Another issue is that you may lose out on the cultural context of some words since the same lessons are used across all languages. Although, they try to make up for it with additional learning resources.
Who Will Help You on This App?
From our Rosetta Stone Android app review, it is clear that all the versions of the Rosetta Stone App come with a sleek and intuitive interface, so you'll have no problem navigating the app.
However, if you do encounter any issue, you can report it to customer service, and they'll help you with it.
In addition to that, there's an option for live tutoring. If you feel like you need extra help with your new language, you can pay for a personal tutor or join the live sessions. Also, we have a list of the best tutoring companies, so you could also check the best options.
How Is It Different From Other Language Apps?
Although the Rosetta App offers lessons for different levels of learners, it doesn't have a placement test for students to know their exact category. This is one way it differs from other language-learning applications.
Also, the Rosetta App provides a limited gaming experience. The app is focused on immersing you in the language so there are not many accommodations for games.
However, it makes up for it with its wide range of learning activities.
For example, check our comparison of Rosetta Stone and Pimsleur to learn the differences and which platform is better for what.
How is it Better Than Other Apps?
One area in which the Rosetta App outshines other language applications is its practical learning resources. The Advanced learning section harbors a lot of additional study materials, all of which are interesting, and engaging.
If you look at the comparison table below. You'll see how the Rosetta Stone App is better than Duolingo, Babbel, Wannalism, and FluentU.
Language app
Learning resources
Quality
Rosetta Stone
Phrasebooks, on-demand videos, audio tracks, stories, live tutoring.
Intuitive.

No ads or popups.

Duolingo
Mostly games.
Lots of interruptions

Too many ads

Babbel
Culture bites, stories, podcasts, live classes.
A lot of instructions.

No ads.

Wannalisn
No additional resources.
Lots of ads.
FluentU
Videos.
Lots of ads.
Also, read our article on RosettaStone and RocketLanguages differences.
Value For Money
The Rosetta Stone App easily floors other language applications when it comes to giving value. In addition to the core lessons, it offers a huge number of resources all targeted at optimal language learning.
There are materials for reading and pronunciation, writing and grammar, and even culture. It is left for you to fully utilize these resources to improve your language skills. When you do, you'll see that the Rosetta App is worth the price!
Besides, all the subscription plans offered on the Rosetta Stone App come with a 30-day money-back guarantee.
If you're not satisfied with the courses or you feel like the methods don't work for you, you can request a refund.
How Valuable Is It?
Since Rosetta has lesson plans for different categories of people, it is valuable to all ages of learners. Also, It will suffice for whatever reason you need it for. It could be used for fun, academics, work, etc.
Also, the Rosetta App is designed to cater to all types of learners. Whether you're a visual learner or you're more of a listener, it will be valuable to you.
Student Feedback and Reputation
Rosetta Stone App is globally recognized in the field of language learning. Lots of students and even organizations praise the app. They also applaud the customer service for being polite, attentive, and helpful.

From the Rosetta Stone App reviews, It is clear that a lot of effort was put into the Rosetta Stone app and it is effective in teaching students a new language as long as you duly follow the lessons and you make use of the available resources.
However, students find the lessons hard at the beginning. They all agree that it would be better if a little guidance is provided to help students get familiar with the language.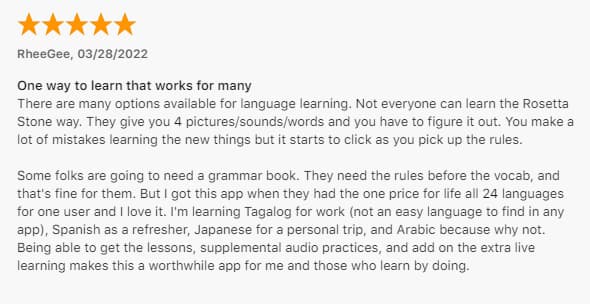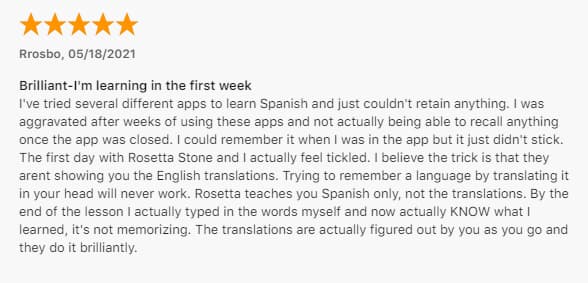 Also, there are complaints of the app not having a portrait mode. A few learners believe that some of the activities on the app are not made for mobile since you have to turn your phone sideways to complete them.

Overall, the Rosetta App is popular among students that are ready to devote their time and effort to learning a new language.
Pros
It works well on all devices.
There are a lot of learning resources.
It is easy to navigate.
It has a lot of images and clear descriptions.
You can learn offline with the audio lessons.
Cons
There are no placement tests.
The voice recognition tech is not always accurate.
It is more expensive than other language apps.
It follows the same method and pattern in all its lessons, which might seem repetitive.
The app lacks cultural lessons.