You'll agree that language connects people to people, people to opportunities, and helps us make sense of the world. There are over 7000 languages worldwide, some more common and spoken by others.
With international travel for work or school becoming bigger, many people seek to learn new languages. One way to go is by language app; some commonly used ones include; Rosetta Stone vs. Memrise.
Due to their accessible, practical, and straightforward language learning method, language learning apps have become more popular. Although most individuals can't become fluent with only one language app, it is a fantastic place to start.
It's right about time to sit tight and buckle down, as this article will provide a detailed review of Rosetta Stone and Memrise. This will help you decide on what app to use as you begin your journey to fluency.
It's no wonder Memrise has a flashcard program designed specifically for online language instruction. The vocabulary learning tool teaches more than 200 languages using spaced repetition, mnemonics, and target phrases.
However, this is not shocking, given that hundreds of programs are doing the same.
On the other hand, Rosetta Stone offers a systematic and structured pace and is organized.
If you use Rosetta Stone consistently for a few months, you'll be able to read, write, speak, and comprehend simple words and phrases. The top full-featured language-learning program is Rosetta Stone.
Overall Comparison Table: Rosetta vs Memrise
| | | |
| --- | --- | --- |
| Brand | Memrise | Rosetta Stone |
| Price | $5-8/month | $12/month |
| Money Back Guarantee | Yes | Yes |
| Lesson Length | 5-20 minutes | 45-60 minutes |
| Verbal Practice | Light | Light |
| Languages Covered | 20+ | 20+ |
| Grammar Instruction | Minimal | Minimal |
Interesting Features of Both Platforms
In case you're wondering, a good learning platform has certain features and provides an immersive experience for the students, whether on Memrise or Rosetta Stone. Such platforms' overviews and features should be scrutinized to know which app to select. Some of these key features include;
A responsive design is necessary to allow learners to log in at any time from any device because not all learning is completed during working hours, and on a desktop, you can decide to use your phone or tablet.
This also applies to the learning tools. Before making a choice, test the responsiveness of the chosen solution and any preloaded material within it.
I've come across learning management systems that promise to deliver an excellent learning experience, only to have their material change on the screen, fail to open properly on a mobile device, or be so tiny that it's pointless to try to complete the session.
Simple and intuitive user interface
The learner's experience should be considered throughout the design process. Your students should be able to sign in fast using a one-step procedure, discover what they're looking for on the site with just a few clicks, and stay interested the entire time.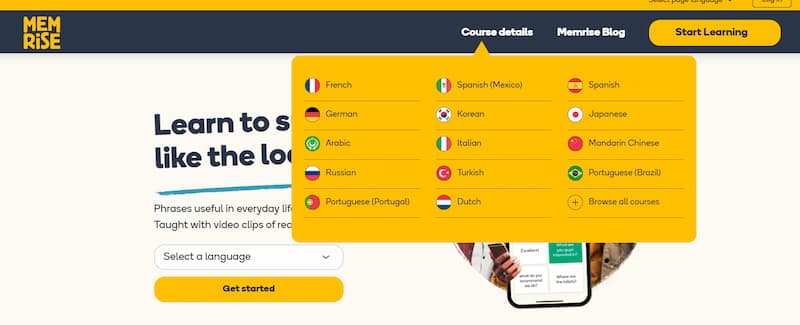 Ask to take a trial as a brand-new user and observe how quickly and effortlessly you can locate and access what you need – without their marketing or tech team giving you step-by-step guidance – while deciding which learning platform is perfect for you.
Always remember that something won't be used if it's difficult to use, regardless of what it provides. The entire student experience must be streamlined, simple, and customized.
Diverse learning resources
The involvement of learners will be limited if your learning management system (LMS) only offers access to one or two types of online training and learning resources. This will take you back to the days of cumbersome and inefficient training management systems.
Your e-learning platform should at least allow you to upload and access word documents, PDFs, photos, audio files, catchy videos, online courses, and in-person courses. Be mindful that different people learn in various ways.
When it comes to mastering Spanish, there's no shortage of learning platforms. One such offering is Lingoda. Dive into our Lingoda Spanish review to discover if it's the best choice for your language-learning journey.
Memrise: Why is it Better than Rosetta Stone?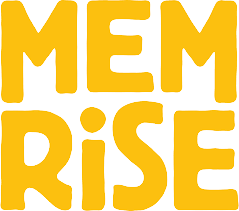 User-generated and official Memrise content
22 Languages
Course organization
Periodic tests
By now, you should be aware that there are levels in the Memrise courses. Each level is broken down into multiple shorter classes covering various subjects. The app instantly locks other classes as soon as you begin a course.
Therefore, you cannot skip over it and move on to the next. This feature promotes discipline among students.
Nevertheless, you may look up other languages you desire to learn even if you skip a session in favor of a new one using the same paradigm.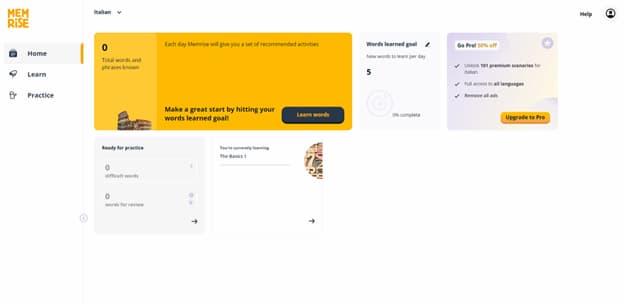 User-generated courses do not have access to all premium Memrise features. For instance, certain developed classes are the only ones that offer grammar and learning with locals. Additionally offered exclusively in formal lessons are speed review and pronunciation.
Some of the features of the app include;





The app teaches 22 Languages:





Memrise supports 22 languages, as I previously said. French, Italian, Spanish, Korean, German, Russian, Japanese, and Arabic are the most often used languages. For user-generated courses, there are countless languages available. Since all you have to do is look for a course you like, each program's layout is straightforward.
The number of persons who have taken the course previously and the hours needed to complete each lesson are also available for students to view.





User-generated and official Memrise content:





Simply put, there are two content types on the app, and the quality varies greatly. The disparity between user-generated and official Memrise material is what causes the variance. The majority of user-generated material lacks audio. They are, therefore, almost worthless to someone who wants to master the pronunciation.
In addition, there have been instances of word compilations that lacked cohesion. There is limited quality control because Memrise does not influence the course of construction. The official Memrise courses, on the other hand, are always worthwhile.
Non-native English speakers can also benefit because the instructions are provided in other languages.
Courses on Memrise offer logical and understandable processes. The student will begin at the fundamental level and gradually advance.
For instance, the training includes assessments and brief grammatical instruction. You will initially acquire vocabulary and translations by watching brief videos of native speakers using the phrase or phrases.
All words are translated literally by Memrise. As a result, you will initially determine a word's shape and meaning when you see it through the recognition technology which is employed.
Memrise employs a variety of assessments and quizzes to evaluate student growth and performance. The software offers four distinct kinds of assessments.
They consist of:


Tapping Test: Also known as the jumbled words test, this examination. The user must tap the words individually and organize them in the right order.


Typing test: To write the interpretation of a given phrase or word, the learner must tap the letters in this box in the appropriate order.


Multiple choice: Here, you must select the accurate translation from 4 alternatives to pass the exam.


Listening skills: The exercises on this test involve listening to audio reviews. You must either enter what you hear or choose audio in this lesson that corresponds to the English term.


Rosetta Stone: Why is it Better than Memrise?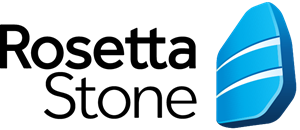 Short, easy-to-understand courses with projected practice times — the majority just take 5-10 minutes.
Offline units may be downloaded.
Phone or headphone microphones are used for speech recognition.
Amazing mobile app with the voice recognition features.
Rosetta Stone vs. Memrise as a tutor offers several app features that are intended to maximize your language learning experience. After installing the
Rosetta Stone app on your iPhone, iPad, Android phone, or Android tablet
, you may access them.
The Rosetta Stone courses serve as the cornerstone of your language learning experience. The main lessons and activities in each unit are concentrated on listening, grammar, vocabulary, and pronunciation with the help of:


Short, easy-to-understand courses with projected practice times — the majority just take 5-10 minutes.


Offline units may be downloaded.


Phone or headphone microphones are used for speech recognition.


I should add that this course is ideal for applicants that are willing to go all the way to learn. To truly grasp the foundations, you'll want to invest the most time in classes, but it is advised that you also study additional features to complement your studies!
The amount of practice time you spend in classes depends on your goals for advancement. 30 minutes a day for the majority of students is recommended.
Maximizing practice time is important to the Rosetta Stone team in independent learning. The phrasebook feature is a great way to learn, especially when you do your daily activities like commuting to work, waiting in a long queue, etc.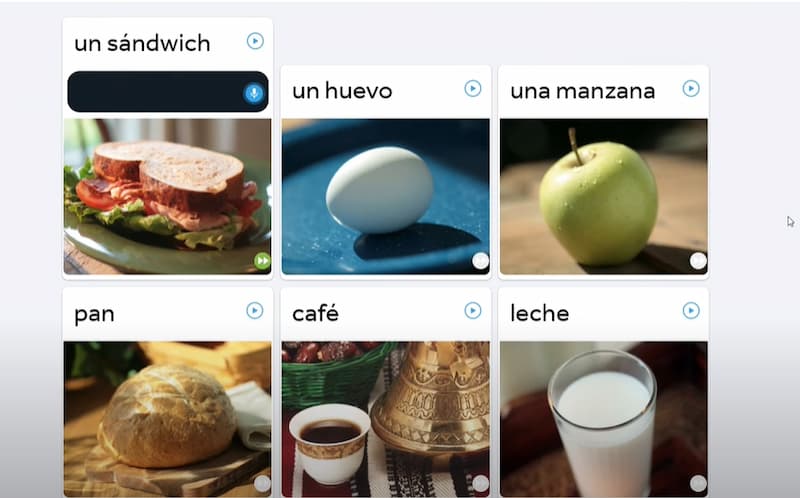 It may assist you in developing your language skills for daily encounters, whether you're traveling or trying to forge closer ties with your neighborhood.
You may pick from several categories, each with important words for typical conversations. With Phrasebook, you can easily switch between themes like greetings and polite language, shopping, health and safety, and more.
You can browse phrases after selecting a category, like using a deck of virtual flashcards. Rosetta Stone's TruAccent voice recognition technology and on-demand native speaker pronunciation are included in each phrase to help you pronounce words.
One way the Rosetta Stone app helps to keep its users roped in and the learning process fun is through stories. It's in our nature to enjoy both telling and listening to stories!
Rosetta Stone's Stories captures our shared passion for storytelling with short stories that keep you interested and improve your listening abilities.
There is a range of stories that are appropriate for the unit's core skills and proficiency levels in each unit, some of which you can read quickly and others of which you may take your time.
Naturally, language acquisition is the main focus, but stories are a terrific way to introduce readers to the cultures surrounding each language.
Once you've selected a narrative, it's up to you to determine how you'd like to interact with it. To improve your understanding, you might read or listen to a native speaker read it.
You should use the third option to record yourself reading it to improve your speaking and pronunciation skills.
Live Lesson is a brand-new feature on the app. You can take your language learning to the next level by delivering expert-led live classes to your phone. You will have the chance to attend interactive lectures focusing on subjects specific to your unit.
You may participate in polls, have conversations with other viewers, and work on your pronunciation during each 25-minute broadcast. A selection of on-demand videos, such as conversational advice and quick tutorials on common pronunciation difficulties, are available on the Live tab of the Rosetta Stone app.
You may increase your cultural awareness by watching trip films and listening to local interviews, similar to Rosetta Stone's Stories.
Courses in the Audio Companion feature, like Rosetta Stone's Stories, are downloaded, playable offline, and correspond precisely with chapters in Rosetta Stone's core lessons. You will be guided through the terminology, assertions, and questions covered in each Audio Companion lesson's related unit.
Similar to a conventional language learning tape, you will hear key phrases spoken by native speakers and be asked to repeat them to improve your pronunciation.
The best way to utilize audio companion lessons is in conjunction with the current unit you're studying.
Still, you can also employ them as a fast refresher of important words and phrases or as a sneak peek at upcoming content.
Pricing Comparison
Now, It is very important to evaluate cost and affordability when comparing Rosetta Stone vs. Memrise for teachers as this might be a key factor for many potential customers, just like multiple choice questions.
Rosetta Stone
The three choices available for Rosetta Stone are a 3-month plan, a 1-year plan, and a lifetime membership. When broken down, the three and twelve-month subscriptions cost $10 to $12 a month and only provide access to one language.
Another option is the lifetime package, which costs around $300 overall but is sometimes on sale for about $180. This plan gives you access to all 25 Rosetta Stone and Memrise languages and lessons.
Memrise
Memrise is a little different because it provides a free version. This freemium approach is quite constrained on Memrise and Rosetta Stone, as you might expect. As a result, many users choose the Pro Plan, which gives them access to all of Memrise's features and material in about 20 different languages.
If you want to pay for a full year in advance, it will cost you $5 per month rather than the typical $8 per month. A lifetime pass for Memrise costs about $120.
Consequently, when you compare the two businesses, you'll find that Memrise is unquestionably the less expensive choice.
However, both businesses have a 30-day money-back guarantee if you're dissatisfied with the learning apps. In my own experience, I believe you will not be having cause for a refund!
Quality of Learning and Value for Money
It is important to know the value you'd be getting for your money when choosing between Memrise and Rosetta Stone. This should influence vocabulary and how many new words you'd acquire in a lesson.
Memrise
Many usually ask, is Memrise better than Rosetta stone? And is it a trustworthy app before they pay for the service?
The answer is Yes. Memrise's huge variety of offered information makes the around $8 monthly cost worthwhile. Its spaced repetition software helps with memorizing more dynamically than conventional flashcard programs.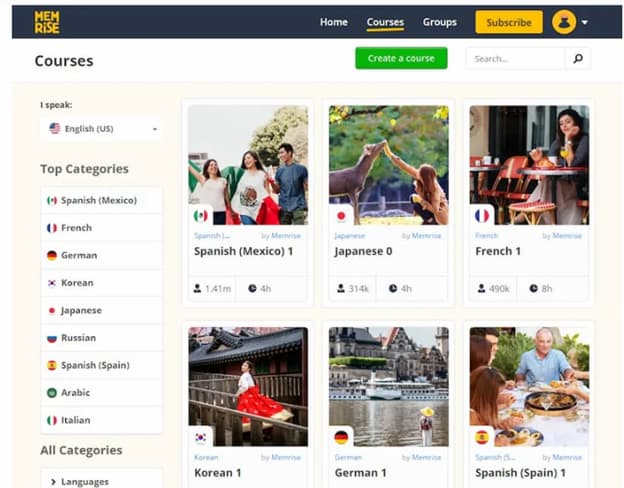 Memrise provides discounts all year round, which ultimately results in cost savings. When you just have to pay $5 a month to learn any language you choose, you really can't complain too much about the lack of features.
Like Anki, Memrise employs spaced repetition to encourage pupils to pay closer attention to words they find challenging. To help people recall languages more effectively, it also employs mnemonics.
A Memrise subscription is between $5 and $8 per month. Due to this, it is less expensive than rival products like Pimsleur and Rosetta Stone. Rosetta Stone costs about $200 per year, whereas Duolingo is $12.99 monthly.
There is no set timetable at Memrise. Students can select the classes they wish to study taken by a native speaker.
However, as most language learning consists of listening to and repeating words, there isn't as much opportunity for natural language use as there is with Pimsleur and Rocket Languages.
Rosetta Stone
Considering how much I enjoyed the classes, like me, you might be asking if Rosetta Stone is superior to free language-learning applications like Duolingo or other more affordable choices like Mondly.
Cost prices start at $80 for a three-month membership. Here is what we believe you should know about Rosetta Stone and if we believe it is worthwhile spending your hard-earned money.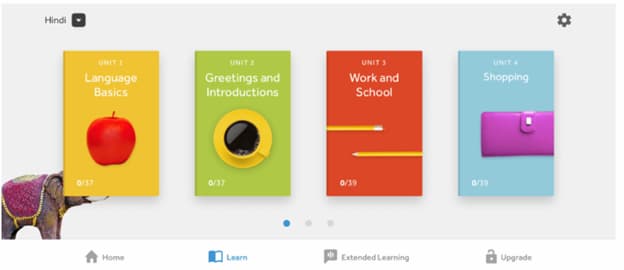 Rosetta Stone contains parts just for pronunciation, speaking, and listening skills, which are crucial if you wish to utilize the language in daily life. These sections are separate from the grammar and vocabulary portions.
In the listening phases, a variety of speakers will read you words and phrases, allowing you to become used to hearing the language in various tones.
Considering how much you suppose I enjoyed the classes? The truth? The experience was excellent. The program's unique "TruAccent" speech-recognition engine evaluates my pronunciation for the speaking parts, and you can even change how rigorously it will grade you. I can see how this feature might be useful for folks who genuinely want to sound native.
Main Disadvantages of the Platforms
Every platform has its advantages and disadvantages. I have mentioned the apps' good features: Memrise and Rosetta Stone.
Now, it's time to delve into the disadvantages when learning languages like Spanish or others. This is, however, a result of the conscious choices you make.
Memrise
The quality of user-generated content is sometimes subpar:
Memrise provides staff-curated courses. Any user can also write their software. And it leads to an excess of information, which makes it easy to become lost in the sea of courses.
Although it adds some welcome diversity, these classes' quality can vary quite a little. Genuineness and quality checks are absent.
Depending on the language, the audio quality of the words' pronunciation might change with unusual voices, which can make it difficult for certain people to understand.
While some features may offer excellent illustrations and thorough justifications, others may have next to nothing—and even errors. Additionally, it is quite incomplete and only covers a small portion of the language.
The activities easily become monotonous:
The collection of activities in the features is the same for every course, every word, and every phrase (see "Types of activities" for additional information). In the premium edition, they give it a bit more room.
However, after a few repeats, it could get monotonous and irritating. These features or areas where Memrise should have done better. Repeating the same thing again and over will wear you out.
They didn't bother to maximize their teachings despite having a sizable workforce. And for that very reason, I had to stop midway through.
The app is inaccessible and not user-friendly:
It might be challenging to follow along with Memrise using a website. This is due to how awkward and poorly thought-out it is.
Additionally, to access anything, you will switch between the site and the app, and you will still struggle to distinguish between user decks and curated content.
Undoubtedly terrible and producing inaccurate results, the search tool. It doesn't always make sense. Additionally, there is no button to undo or cancel. So. Take caution when using the Memrise app.
Introducing characters with translations without clarifying their meanings or using homonyms is not a good idea. Lastly, you won't be very pleased if you try to study Mandarin, Korean, or Japanese.
Rosetta Stone vs. Memrise for Teachers
But wait, let me tell you something! The experience for teachers on the version of both apps differs, and this will be seen in the paragraphs below.
Rosetta Stone
Every week, native speakers from across the world who are online are prepared to assist learners in learning and speaking with assurance. The tutors, who mostly work from home, are available throughout the day, allowing them to give learning sessions that fit your schedule.
As if that's not enough, learners may receive a weekly 25-minute tutoring session as Rosetta Stone online students. In this class, you will review the material you have learned via self-study in groups of no more than four people.
For the most professional and good tutors, check our list here.
Aleksandra Reinhardt, who teaches Polish on the app and loves to hike and bike, says, "Polish can sound complicated. Some say it sounds like rustling, and Polish is an extremely rich language phonetically. Polish pronunciation generally places stress on the next-to-last syllable of the word."

Shuixian Ramsay teaches her learners Chinese and lives in Granbury, Texas. She says, "Chinese has four tones. It has a very sharp and unique sound for every character. Many people think we are angry at each other or we are arguing when we talk. But it sounds very smooth and pretty when we sing in Chinese."
Memrise
When it comes to the experience for teachers, Marie Therese Swabey wrote a review on the experience of teaching languages. She said it is "A fun and efficient memorization tool for the classroom and beyond!"
The teacher's experiences include:
With entertaining tasks to learn and practice languages as well as other things, it is beautifully presented and simple to use.
A pre-made course can be selected by teachers for students to complete in class or as homework. As an alternative, you may create your courses to add flavor to a subject or language you're studying in class.
For the best websites that can help you with your homework, check this list.
You as a teacher can create a class, share a URL, or send your students email invites to a course. You and your students may view a scoreboard of outcomes and information on the amount of time they've spent studying languages, words they have acquired, and course progress.
By the way, check our list of the best apps to learn Spanish while driving the car.
If you wish to plan extra coursework to aid them, you may also observe which terms students have trouble understanding. The seed icon appears in the corner of each item for learners to observe as they advance and develop and finally blossom once they have learned that term.
FAQ
Is Memrise better than Rosetta stone?
The two apps are great for the progress of your language. They both offer different services and have prices. Rosetta Stone has more features to offer.
Is Memrise cheaper than Rosetta Stone?
Yes. Memrise offers a freemium package that is effective. You can use it for free or pay $5-8 a month. The minimum for Rosetta Stone is $12 monthly, and it is also very effective.
Can you become fluent with Memrise?
This depends on your commitment and how intentional you are. The app will be more effective if you append it with more immersive methods like speaking with native speakers.