Introduction
Language is an important factor of communication which in turn is essential for global development.
Unfortunately, different countries have and speak different languages thereby creating a bridge in communication between people in different locations around the world.
Language learning courses and other language learning programs, and language apps,, and platforms help overcome this barrier by creating a means through which you may learn and communicate with people of other languages.
Over the years, many of these platforms have made a lot of improvements in their services taking advantage of the online space to avail you the opportunity to learn a new language without leaving the comfort of your house.
However, we understand that there is no perfect language app! Each platform has its strength which may be favorable to some and unfavorable to others. This is why we have put together this review to highlight the strength of each in contrast to the other and help you pick the platform that will be more effective in helping you learn a new language like Spanish.
For this review, we have pitched two of the most popular language-learning platforms, Rosetta Stone vs Pimsleur vs others.
Our detailed reviews on each platform show that Rosetta Stone is great for visual learners while Pimsleur is effective for learners who prefer to learn through an audio-verbal platform.
Read on to get a complete and unbiased comparison of the two platforms based on their features, teaching methods, of their teaching methods, and costs. At the end of it all, you'll be able to decide which is better for you.
For Students, Which is Better Pimsleur or Rosetta Stone?
First, we'll give a brief description of both platforms.
What is Pimsleur?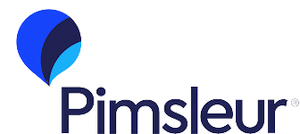 Established in 1963, Pimsleur is a language learning platform that aims to make you conversational in your chosen language from the first day.
Through the Pimsleur method devised by the founding father-Paul Pimsleur and via an audio-based system, the platform promises to teach you a new language in 30 days.
Pimsleur is legit and for years, they have taught thousands of people how to speak and converse in different languages. The program is however not effective in helping you learn vocabulary to read or write a written language.
What is Rosetta Stone?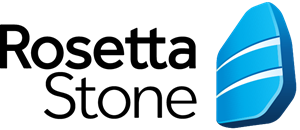 Rosetta Stone is a language program that works to immerse a language learners' in a new language. It was established in 1992 by Rosetta Stone Inc, a company that is well-experienced and expert in developing useful software for language learners.
Rosetta Stone offers lesson plans for individuals, enterprises, and schools. It is no wonder they boast of millions of learners around the globe.
To further assist you in your language learning journey, we offer detailed Lingoda.com reviews. These insights about Lingoda's offerings, effectiveness, and overall user experience can be instrumental in your decision-making process.
Admirable Features of Each Platform
Although both platforms are effective language learning platforms, they vary slightly in features and have different areas of expertise. Below, we'll look at the unique features of each platform along with the areas in which they excel.
Pimsleur: How is it Better Than Rosetta Stone?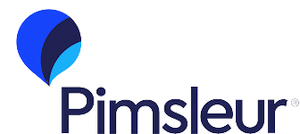 Audio-only mode.
Concise note of cultural terms and descriptions in each lesson.
Offers a larger variety of languages.
A better option if you're seeking to learn a not-so-popular language.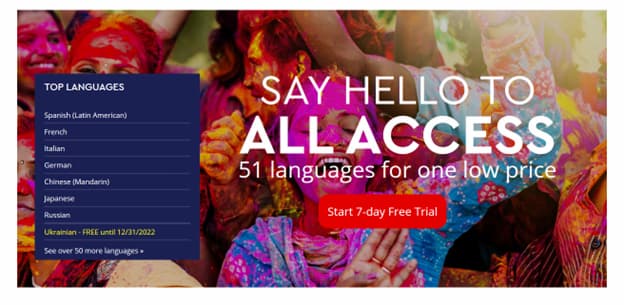 One area in which Pimsleur beats Rosetta Stone is the number of available languages. Pimsleur offers over 50 languages as opposed to the 20+ plus languages offered on Rosetta Stone.
Asides from the popular languages, you can learn a good number of languages that are not so common.
Examples include; Finnish, Ukrainian, and Vietnamese. You can also learn the variations of the popular ones like the Castilian Spanish Course which is derived from Latin American Spanish.
In addition to this, they offer you the chance to learn the different dialects of a particular language. For instance, there's English for Italian speakers, English for Haitian speakers, English for French speakers, English for Vietnamese speakers, and so on.

Another superior feature of Pimsleur is the flexibility of their lessons. Since it is mostly audio-based, the Pimsleur program allows you to take lessons while performing some other activities like cooking, cleaning, or even workout sessions.
The Pimsleur mobile app even has a special driving mode i.e. an audio-only mode that allows you to take lessons while commuting. You can take lessons while driving, on a road trip, or even on a flight. This is one function that Rosetta Stone falters in since their lessons are mostly visual-oriented.
Also, unlike Rosetta Stone which teaches by fully immersing students in the language you opt to learn meaning no use of English, Pimsleur has English-speaking moderators. The moderators walk you through the new language while interpreting it in English. This goes a long way in easing you into your target language.
Although the immersion method used by Rosetta Stone is effective in grounding students in the target language, it is very easy to get lost while trying to navigate the new language and this can be very frustrating. It may even cause you to lose interest in learning the new language. This is why the sprinkle of English here and there by the Pimsleur moderators counts as a strength for the platform.
Also, Pimsleur makes accommodations for culture. To fully learn a new language, you need to understand their ways of life and have at least a little idea of their cultural practices.
Apart from a few noted points in the videos, Rosetta almost totally ignores the cultural aspect. Pimsleur on the other hand does well to include a concise note of cultural terms and descriptions in each lesson. This helps you to understand the language more and at the same time makes the lessons a lot more fun and interesting.
Overall, Pimsleur is more effective, offers a larger variety of languages, and is a better option if you're seeking to learn a not-so-popular language.
Rosetta Stone: How is it Better than Pimsleur?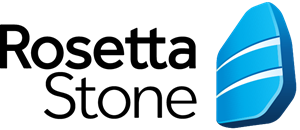 TruAccent - voice recognition technology.
Excellent option for visual learners.
The live classes are interesting and very interactive.
Rosetta is a more rounded platform for learning a new language.
Get direct feedback from the teacher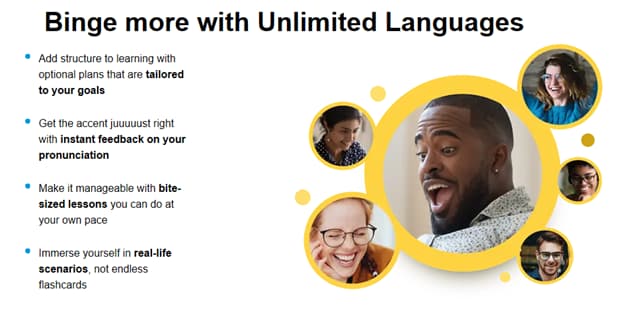 The first advantage
Rosetta Stone
has over Pimsleur is its voice recognition technology which is named TruAccent. The Rosetta Stone team spent a lot of time working to develop this software however it is still not up to the standard of Rocket Languages.
Rosetta's voice recognition software has an indicator that helps to correct your pronunciation during the interactive lessons. When you say a word or phrase correctly, it marks it right. On the other hand, if you get a pronunciation wrong, it marks it wrong and you have to repeat the word or phrase till you get it right. The aim is to make sure you sound like a native speaker so you'll be able to converse easily with them in real life.
I have to chip in that the TruAccent voice recognition software is not up to par with physical conversations with a native speaker nor is it a replacement for real-life conversations.
However, it is really helpful in preparing you for life scenarios and you'll be more confident when the time comes. Besides, no voice recognition software is 100% perfect!
Secondly, Rosetta Stone is an excellent option for visual learners. They offer beautiful courses that come with lots of images and colorful demonstrations. You are shown word spellings and there are audio software readouts for you to properly follow up with the lessons. This way you'd be able to easily recall all that you learn since you can picture each one of them.
And what's more this feature affords you the opportunity to learn how to read and write words in the target language. Unlike Pimsleur which focuses on teaching you how to speak and understand only, with Rosetta you'll be able to read and write the new language to some extent.
Rosetta Stone offers extra paid live classes where a tutor gives you lessons on your target language as it happens in a traditional classroom setting. The only difference is that this is online. The live classes are usually interesting and very interactive. You can ask questions and get direct feedback from the teacher unlike with the usual pre-recorded classes. You can also pay for a personal tutor and coaching.
In essence, Rosetta is a more rounded platform for learning a new language. Although it is not as effective as Pimsleur, It is a better option for visual learners, and offers a lot more resources.
Pricing Comparison
Each platform has a different price tag attached to its amazing services. Read on to see the one that is more affordable.
Rosetta Stone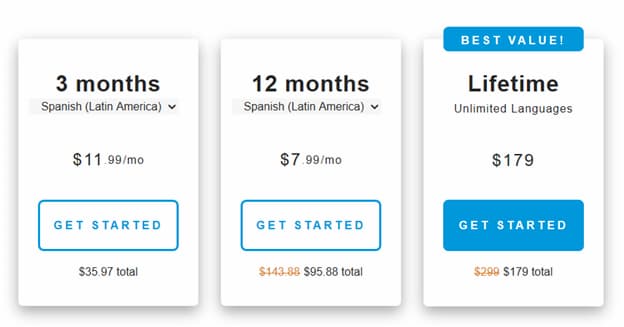 Rosetta offers three different subscription plans. You can either opt for the 3-month plan, the 6-month plan, or the lifetime plan.
The 3-month plan: This plan gives you access to one language for three months. It comes at $12 per month which cumulatively arrives at $36.
The 12-month plan: This is a subscription plan that gives you access to one language for a year. The total cost is $96 which is $8 per month. It gives you a better value for money than the 3-month plan.
The lifetime plan: This gives the best value for money. It costs about $179 and grants you access to all the languages Rosetta Stone has to offer. What's amazing about this plan is that with just one subscription, you can learn for as long as you wish. It will never expire! And even if you take a break, access to your courses remains open and you can always resume learning at any time.

Meanwhile, Rosetta offers a three-day free trial in case you would like to test run the platform before committing. Each of their subscription plans also comes with a 30-day money-back guarantee. You can get a refund if you feel like the methods do not work for you.
Pimsleur
Like Rosetta, Pimsleur also comes in different subscription plans which we'll explain below.

The Premium Plan: Pimsleur Premium gives you access to all the features and resources available on Pimsleur for just one language. It costs $14.95.
The All-Access Plan: This one has the best value for money. It gives you access to all languages Pimsleur has to offer. You can easily switch between the languages and you get to enjoy all the resources too. And to think that you can get this at just an extra cost of $1 on the premium plan( ie $20.95).
Pimsleur offers free classes which can be accessed by anyone that has registered an account on the platform.
They also offer a free trial of 7 days on the basic/premium plan plus a 30-day satisfaction guarantee on all subscription plans.
Overall, both Pimsleur and offer affordable prices for their services while Rosetta Stone is expensive.
Value For Money
Clearly, both Pimsleur and Rosetta offer admirable services at different costs but the question is which platform gives better value for the money paid, Pimsleur or Rosetta Stone?
Pimsleur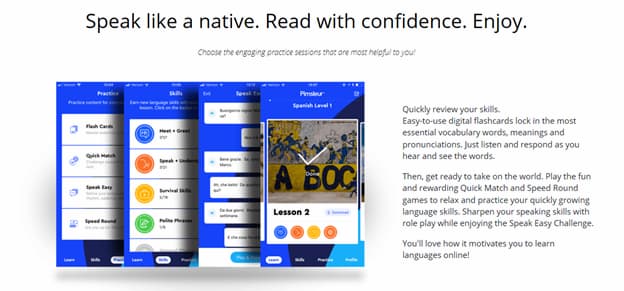 Pimsleur offers audio-interactive language lessons, where an English-speaking moderator walks you through mock conversations in your target language.
The conversations are simulated by native speakers so you're sure of getting the correct pronunciation of each word.
While at this, you are called upon intermittently by the moderator to say a word or phrase and take part in the conversation. This is very engaging plus you're basically learning languages by listening and speaking practice repeating after a native speaker.
Every course comes with tons of 30-minutes audio lessons which you can download and listen to on the go. This way you can learn audio courses at your convenience and pace.
Moreover, constant listening to the audio lessons helps your ears become comfortable with the language. You'd be able to commit a lot of everyday words and phrases to memory!
In addition to the core audio lessons and-verbal audio lessons above, Pimsleur's core audio lesson lessons also provides you with various exercises including speakeasy challenges, reading drills, speed games, and quizzes.
They also provide a few visual language learning apps and aids like flashcards to test and enhance your language skills.
We must also mention that Pimsleur courses has a sleek and modern interface which makes it easier for learners to use and navigate. There are clear descriptions of each course hence you're not confused about what each one entails.
The entire framework, core idea, lesson structure, learning style and course structure of the Pimsleur program is based on core idea of the pimsleur teaches, PIMSLEUR METHOD. It is a set of principles devised by Paul Pimsleur and has proven to be very effective in making students conversational in a new language.
The most important principle of the Pimsleur method is the graduated interval recall which is also called the spaced repetition system. It is a memory technique that involves recalling words/phrases at continuous intervals.
Another brilliant principle in the Pimsleur method is the principle of anticipation. This one calls for intermediate pauses to confirm and ensure the learner's understanding.
In a nutshell, Pimsleur utilizes organic written language, language learning app programs and core vocabulary and grammar instruction to facilitate your own own language learning courses, your own sentences and learning style, practical understanding of the language, and participation in basic everyday conversations.
Rosetta Stone
Rosetta is a complete language program for learning languages. It covers all the basic language skills too. You can learn to read, write, speak, and understand a new language unlike Pimsleur which focuses on pronunciation training only speech.
The core lessons here are thoroughly immersive from the first day leading you from the basics to more complex life scenarios thereby helping you get ready for physical interactions in real life.
The language courses themselves are based on Rosetta's curriculum which is built to ignite your brain's inert ability to learn a new language. Hence, the absence of translations. Everything is purely in the target language!
The voice recognition software works to ensure that your pronunciation is exactly like the native speakers and you build your grammar with this along with your intuition. This is somewhat intense but works if you can keep up.
One attractive quality of the Rosetta stone is its own visual learning approach. The lessons consist of illustrative diagrams and clear images matched with pre-recorded audio lessons.
So while you're told the pronunciation of a word, phrase, or sentence, you'll be simultaneously shown a corresponding image. This demands your full concentration and makes learning more interesting.
Rosetta stone offers a wide variety of additional third- language learning apps, programs, courses and resources. For one, you get access to reading materials and stories where you can practice your reading and listening skills.
Then, there is the comprehensive phrasebook that harbors regular phrases for different life situations like meeting people, lodging in a hotel, or shopping for an item.
It works hand-in-hand with the TruAccent voice and speech recognition software to improve your pronunciation.
You can also take advantage of the on-demand videos to get more explanations of certain concepts.
To cap it all is the offer of live classes and coaching sessions. However, these features come at an extra cost.
All these show that Rosetta has put enormous effort into ensuring students get absolute value for money paid.
Main Disadvantages of the Platforms
Rosetta Stone
It falls short in culture. For one, the pictures are irrelevant to the cultures of the target language. Then there's little to no explanation regarding how culture plays a hand in the terms used in the language.
Rosetta Stone applies the same general method of learning to all the languages which is not ideal and can be boring since it'll look like repetition.
The teaching method can be frustrating as there's no way to clarify the meaning of certain words. There's no translation in your mother tongue nor is there a means to ask questions. You just have to rely on context and keep groping around in the field.
The program provides no courses on grammar. You'd never understand how each word was formed or how to piece the sentences together.
Rosetta Stone has no provision for change of roles in mock conversations. Hence, you may miss out on some vital points and contexts. For instance, you might get to see how a young girl greets an old woman, but you would not be able to see how an old woman is meant to greet the young girl.
It is quite expensive compared to other platforms.
Pimsleur
Pimsleur focuses on teaching you to understand and speak without much thought to the language itself. So you can neither read nor write anything in the target language.
It lacks voice recognition technology. You cannot know when you're pronouncing a word right or wrong.
Pimsleur offers limited resources. There's hardly any game in most of the courses and you have no way to test your skills.
The program follows the same format and method(the Pimsleur Method) in all the lessons. It makes it tiring for users, especially as the classes move a bit slow.
Overall Comparison
| Criterias | Pimsleur | Rosetta |
| --- | --- | --- |
| Pricing | $14.95-$20.95 | $36-$180 |
| Number of languages | 50+ | 25 |
| Curriculum | Pimsleur Method of listening and repeating. | Full immersion |
| Curriculum | Pimsleur Method of listening and repeating. | Full immersion |
| Features | Downloadable audio tracks | TruAccent voice recognition |
| Skills | Speaking and understanding | Speaking, listening, writing, and reading. |
| Methodology | Audio-verbal | Audio-visual ie heavy use of images |
| Translations | Translations are given | No translations |
| Additional resources | Little to no extra resources | Stories, phrase book, on-demand videos, paid live classes and coaching sessions. |
Which Platform is Better for Teachers?
You may be wondering which platform is endorsed by teachers for students. Below are the reviews of teachers on Rosetta Stone versus Pimsleur for Spanish.
Pimsleur
Google Playstore reviews
Donny Murphy, a teacher, agrees that Pimsleur is useful in learning a new language like Spanish.


Russ Parvane – a language nerd speaks highly of Pimsleur. He recommended the app for students who intend to learn a popular language like Spanish, French.


Amazon customer recommends Pimsleur over Rosetta Stone for learning Spanish. In her words:
"I have used the Rosetta Stone for Spanish, and I was frustrated many times as there are no instructions in English. The Pimsleur method has an English-speaking instructor helping you with the lesson. It would be helpful to also have a type out of the conversations to see the words, as well as a list of the conjugation of the verbs."
Rosetta Stone
A Google user and a language teacher say the basics are boring and repetitive. He confirms that it is difficult to vouch for the efficiency of language apps when learning foreign languages, without translations, especially when learning basic things about grammar or conjugations.
He advises students to avoid the Rosetta Stone version on a computer as it is slow and the voice tech is sometimes incorrect. However, he gave the mobile app a thumbs up.
Courtney Bradley, Culture and Data coordinator in Soleil Academy, CA says she would definitely recommend Rosetta Stone English to other educators.
"We have been searching for ways to provide more engaging, targeted lessons to our English learners, and I believe Rosetta Stone English achieves that" she says!
From the above reviews, it is clear that Pimsleur is better than Rosetta Stone for learning Spanish and many other languages.
FAQ
Which is better, Rosetta Stone or Pimsleur?
After careful analysis and trial of both platforms, we have reached a conclusion that Pimsleur is better for learning a new language.
The Pimsleur method and language courses that have proven to be more effective than Rosetta Stone in getting students to understand their chosen language with ease and in a short time.
Is Pimsleur better than Rosetta Stone?
Yes, Pimsleur is better than Rosetta Stone language courses in getting students to speak a new language fast.
However, if you are more of a visual learner, we will advise you go for Rosetta Stone since Pimsleur pays more attention in pronunciation training to visual cues than to your listening skills and to speaking skills.
Can you become fluent with Pimsleur?
Pimsleur promises to help you master a new language within 30 days. We doubt the efficacy of this promise as it is difficult to become fluent in a new language. It requires a great deal of live practice that is not really feasible on the Pimsleur app.
Besides, not everyone can grasp things at once. For some, a language, learning process or language app also, is a gradual learning process with lots of reinforcements. Hence, we do not think you can become fluent with Pimsleur.
Can you become fluent with Rosetta Stone?
Rosetta Stone believes that the best way to learn a foreign language, is to surround yourself with it, so they try to immerse you in your target language from the start.
It works really well for a beginner and helps you to learn the language to an extent. Still, the platform will not make you speak fluently as its language courses will only take you to the intermediate level.
Does the FBI really use Pimsleur?
Pimsleur is used by the US government and its employees to improve communication and to improve security and effectiveness in the workplace.
Is Rosetta Stone or Pimsleur better?
What is more beautiful than a pimsleur and a rosetta stone program's, vs a Rosette stone? Our team has decided to use a Pimsleur vs rosetta stone and pimsleur vs rosetta stone program is, program's language learning course to make a more accurate assessment. Compared with Rosetta Stone, the Pimsleur and pimsleur vs rosetta stone, program's lessons also offers softer and longer courses.