Conclusion
As a writing expert, I recommend Chegg Writing to students looking to improve their writing skills.
While less comprehensive than other options on the market, the citation creator is still a valuable tool for creating citations in various academic styles.
While not perfect, the grammar and plagiarism checker can still identify most mistakes.
On the other hand, personalized expert reviews are a standout feature that can provide valuable feedback on writing style, tone, and content.
The price of the Writing Tool, whether accessed through a Chegg Study Pack subscription or a standalone subscription, is reasonable considering the range of tools it offers. And also, you can get the free Dashpass Student membership when you subscribe to Chegg Study, so keep that in mind.
I believe Chegg Writing is a valuable resource for students looking to improve their writing abilities.
For other creative writing courses, check Copywritely.com review, Grammarly and Copywritely, Chegg Writing vs Grammarly and Ginger vs Grammarly on our website.
Chegg Writing Review
Now it is Chegg Writing's turn. Below is all the info you need to know about this service. If you want to learn more about Chegg's Homework Help, check our review here.
What is Chegg Writing, how it works, and how to use it?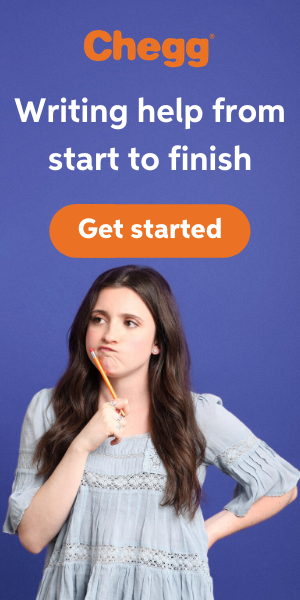 One of the greatest decisions of this company was to launch its standalone feature dedicated to writing facilities.
In general, it works as an aggregator of the best options you can get on other websites.
The most notable aspects of this tool are creating citations, grammar and plagiarism checkers, and personalized expert checks of your paper.
These three tools make it such a decent platform to boost your writing skills considerably.
These tools might come in handy from a student's perspective, especially keeping in mind dozens of written assignments common for most majors and courses.
What do you get with Chegg Writing?
When it comes to the tools that form Chegg Writing, the mentioned trio stands out. The first service, citation creation, will be of good use for college and university students working with academic papers.
Citation creation of Chegg Writing is a great tool to create citations in more than 7,000 academic styles and standards, including MLA, APA, Chicago, and Harvard.
What is more impressive is that it can also be used to save citations online, coupled with an option to create a "Works Cited" page automatically.
The second feature is an innovative text editor capable of checking your grammar and possible plagiarism issues. You can either insert your paper to the website or attach a file with the text you'd like to check.
Although the quality of such checks is a bit lower than the reports of Grammarly, for instance, this tool can spot most of the mistakes easily. For more details on the Chegg Writing and Grammarly comparison, check our blog here.
Last but not least, all students can request a standalone check from an expert. This feature can be used up to fifteen times a month, whereas the maximum word count of those papers mustn't exceed 3,000 words.
After requesting a personalized check, you'll get comments on your style, tone, writing style, and content in under two days.
Prices of Chegg Writing
How much does a Chegg subscription cost? Can you cancel it? When does Chegg charge you?

Unlike the Chegg Study, a Writing Tool works differently in terms of pricing and subscription. Do you remember we mentioned a Chegg Study pack comprising various exclusive features?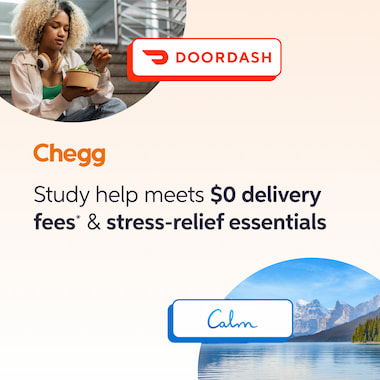 This $19.95 subscription grants you access to Chegg Writing and other prominent tools that might be of good use to you.
If you want to stick to a regular subscription exclusively to a Writing Tool, expect to pay no less than $9.95.
Regarding the cancellation of your subscription, the same rules apply as in the case of the Chegg Study, if you don't mind.
Also, as they have a  deal with DoorDash, you can now get an unlimited free Dashpass Student membership with $0 delivery fees on all eligible orders from thousands of restaurants when you get their subscription.
Don't forget that this company charges you monthly, whereas your membership starts as soon as you proceed with payment.
Quality of Chegg Writing Service
Alright, the pricing seems to be favorable, but are these tools of decent quality for writing? To provide a more clear picture, we will now shed light on each feature of Chegg Writing, as follows.
In citation creation, this tool is working based on EasyBib, one of the leading platforms dedicated to academic citation and referencing.
When it comes to plagiarism and grammar checkers, we were averagely satisfied with their quality. Although the program would spot most plagiarism, it has issues with grammar and punctuation.
Finally, the personalized expert review of your papers is a top-notch chance to get third-party feedback on your work.
Compared with alternative services, it's a decent option to master your writing in the long run. We strongly recommend using it, especially if you had any issues with writing before.
As usual, let's recap all the major pros and cons of this service.
Pros
Favorable subscription plans to work with your texts and improve as a student.
We were satisfied with a citation creation tool.
Personalized paper checking facility.
It is a decent tool.
Cons
The grammar and plagiarism checker needs a slight modification.