Conclusion
Based on my review of the Chegg Study, I would recommend it to other students in need of homework help.
The subscription-based model offers access to a wealth of resources, including detailed textbook solutions and expert Q&A sessions that are both highly regarded for their quality.
While the basic subscription is already a good deal, the Chegg Study Pack provides even more value with its added features.
Additionally, the 7-day free trial is a great opportunity for new users to test out the service and see if it meets their needs.
While some users have had issues with canceling their membership, my own experience with canceling was relatively straightforward. Overall, I believe that Chegg Study is a reliable and valuable resource for students.
To learn more about Chegg Study, you can read my review below.
Chegg Study Review
What is Chegg Study, how it works, and how to use it?

Chegg Study is one of the best homework help websites for students and is quite a unique offer on the market, which offers 24/7 homework help in a dazzling array of disciplines and subjects.
Working on a subscription-based model, Chegg Study incorporates hundreds of textbook solutions and expert Q&A sessions.
Our review of the Chegg Study will shed some more light on its advantages, alongside covering all merits for students.
Similarly, we will review the subscription and membership plans in detail.
If you're interested in what you do get with a subscription, take a closer look at our Chegg study membership review, as follows.
What do you get with Chegg Study?
The backbone for most operations and features are competitive advantages compared with other companies. The basic package comes with two premier features, namely textbook solutions and Q&As with experts.
The first one is incorporating all the latest textbooks and answers to their questions, while the former relies upon a Q&A chat with experts in the learning niches you're interested in.
Is Chegg Study worth it?
The good news about Chegg textbook solutions review is that they cover all textbooks used in high school institutions, colleges, and universities.
What is more impressive is that solutions to tasks are written in detail, covering all steps needed to cope with these assignments.
When it comes to Q&As with experts, all subscribed users are eligible to ask personalized questions that might be related to textbook solutions or not.
Is Chegg Study legit?
We can be confident in our Chegg Study solutions review that both handbook solutions and Q&A sessions can solve most of the common student issues.
Check our detailed comparison of Chegg vs Transtutors here if you are interested.
Prices of Chegg Study
Pricing of the subscription for this service. Can you cancel it? When does Chegg Study charge you?
In light of our Chegg Study subscription review, we need to mention that the basic version of Chegg Study costs $14.95, including textbook solutions and Q&A with tutors.
We were often asked to shed some light on Chegg Study vs Chegg Study pack subscription models. While the first model which costs $14.95 offers no other configurations except for the mentioned ones, the Chegg Study pack, which costs $19.95, comes with a range of new features.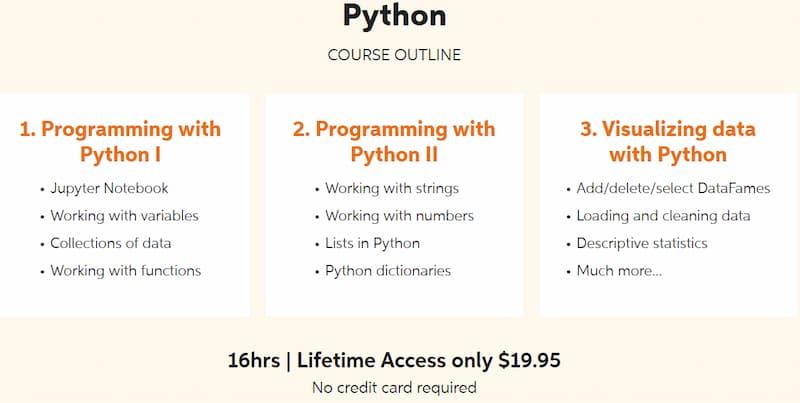 These include detailed video guides, a Math Solver, a Writing Tool, and the option of asking up to twenty questions daily.
With an ordinary subscription, users can only ask five questions daily. This platform starts your membership the same day the payment is completed, alongside continuing it similarly.
For the best math assistance, check the list where we feature all the best websites for math help online.
In case you're a first-timer, our Chegg homework help review also found more information regarding the cancellation of your membership.
For all new customers, this platform offers a decent 7-day free trial. It's a great deal to test all the available features of this service, alongside making up your mind about this product. In terms of cancellation, the leading website indicates that you can cancel your membership at any time.
Even though dozens of Chegg Study membership reviews indicated that they had problems with cancellation, we managed to deal with it in just a few clicks.
In such a regard, we can be pretty confident that those Chegg reviews on homework help are either outdated or inaccurate.
Quality of Chegg Study Service
Even though membership, payments, and cancellations are relevant, all students are seeking quality. In such a regard, it seems to be a top-notch deal, especially for all users looking for detailed textbook solutions and meaningful communication with experts.
As stated in other Chegg Study reviews, it is certainly a top-notch idea to save thousands of dollars by using textbook solutions and Q&A sessions instead of working closely with tutors.

We can agree with Chegg's homework help reviews since the quality of textbook solutions is impressive. The same goes for answers from competent specialists in various schooling majors who answer your questions in 30 minutes.
Do we think that decent quality is among the major features of this tool? Sure thing!
Sincere there is no single ideal product in our world, Chegg Study is no exception. Its most impressive pros for students and alongside those indisputable advantages, we also found out a few drawbacks.
Keeping in mind these pros and cons, we are confident that Chegg Study is a reasonable tool for students seeking to improve their studies.
Pros
Fair pricing.
Free trial.
Straightforward cancellation.
Additional features include Math Solver and Writing tool.
Cons
Mediocre website design.
Responses from customer service might take too long.