Introduction
There are over 7100 languages spoken in the world. Sadly, some of these languages are less spoken than others. Language learning platforms are designed to give people access to these different languages. You can improve on a language you already have an idea about or learn a new one entirely.
However, learning a new language can be tedious, and it is difficult to know the language app that will be effective in helping you learn and not just waste your valuable time.
This is why we have put together this comprehensive review of two of the most popular and effective language-learning platforms among learners around the globe.
Pimsleur and Rocket languages are great language-learning platforms as shown by our detailed reviews on both platforms. You can check them out. The two platforms have similar ways of teaching. However, there are significant differences between them.
The main difference between the two is that Rocket is a well-rounded language app that covers all aspects of communication (listening, speaking, reading, and writing). At the same time, Pimsleur only helps you with speaking and understanding a language.
Also, while Pimsleur covers the languages that are not popular along with variations of the popular ones, you can only learn languages that are popularly spoken on Rocket Languages.
This Rocket Spanish vs Pimsleur review will analyze and compare the platforms based on their features, qualities, value for money, student and teacher feedback, pros and cons, etc.
We'll look at what you stand to gain from each learning platform and whether they're worth your money. Before we begin the comparison, let us take a little time to describe both platforms.
What is Pimsleur?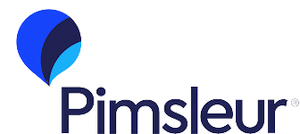 Pimsleur is an audio-based language learning program that focuses on making you conversational from the first lesson. It was developed in 1963 by Paul Pimsleur – a scholar in applied linguistics and is very safe.
The Pimsleur program works across all devices and has been very useful in helping people to speak and understand a new language for years. However, it will not teach you how to read or write.
What is RocketLanguages?

Rocket Languages is an online language learning program that offers courses designed to help you improve all aspects of your communication like reading, writing, speaking, and understanding.
Rocket program is legit and has been teaching languages for 18 years so you are sure to be in capable hands with them. Rocket Spanish is one of the most developed courses in the Rocket edition, probably because of how popular Spanish is.
Overall Comparison: Pimsleur and Rocket Languages
| | | |
| --- | --- | --- |
| Platform | Rocket | Pimsleur |
| Pricing | Lifetime Plans | Monthly subscription plans |
| User interface | Functional but outdated interface with | Better user interface |
| Quality | State-of-the-art voice recognition technology with Google Web Speech API. | No voice recognition technology but more visual aids. |
| Number of languages | About 15 | About 50 |
| Trials | Free trial | Free classes with 7 days Free trial of the Pimsleur Premium Plan |
| Guarantees | 60-day money-back guarantee | 30-day satisfaction guarantee |
| Language skills | Well-grounded language app | Helps you to understand and speak only |
| Learning resources | More materials, games, and community learning experience | It offers lesser materials and no chance for a community learning experience |
Some Features of Rocket Spanish and Pimsleur
We'll look at the outstanding features of both platforms.

Rocket Spanish offers you lifetime access to your chosen course. Once a Rocket learner, always a Rocket learner! It doesn't matter if you stop for a while, you have the chance to continue learning at any time.
Even if it's a year or a decade, access to your Rocket Spanish courses remains open. You'll also get non-stop updates and improvements that they make for free!
Secondly, Rocket Languages offer interactive audio lessons with thousands of useful words and phrases. The audio is made by fluent speakers so you're sure of getting the correct way each word is said.
Although Pimsleur offers interactive audio lessons too, Rocket is better at this because:
The audio lessons come with a rolling transcript of the mock audio conversations so you can read and follow along with the native speakers.
You can replay the conversations and take the place of one of the speakers.
It lets you practice both sides of common conversations on the spot, so you can learn how to speak the language comfortably. This kind of simulation helps you to recall and use the language when faced with the real world without feeling pressured.
Rocket program has state-of-the-art voice recognition technology.
It utilizes Google's Web Speech API which is considered by many to be the most advanced speech tool in the world to improve your speech. We all know "It is one thing to speak a language and it is another thing to speak it properly by pronouncing each word correctly". Rocket ensures the latter!
Your every pronunciation is checked and perfected so no matter your dialect or accent, you can be understood by native speakers and go further to sound like them yourself.
Rocket Languages even gives a rating from 1 to 100 (through google's Web speech) on your pronunciation so you can track how well you're faring.
This is unlike other programs like Babbel which have voice recognition but only give a plain "wrong" or "right" response. Check the reviews of Babbel's app and prices on our blog, by the way.
Kindly note that no voice recognition technology is perfect and as such the above is no replacement for actual conversations with a fluent speaker.
Notwithstanding, it helps prepare a learner for real-life conversations and will greatly improve your speech in the target language.
Another impressive feature of Rocket Languages is the grammar inputs. They don't only teach you how to speak and understand your chosen language, they move ahead to give a breakdown of how the language works and was formed.
During the interactive audio lessons, the Rocket moderators are proactive and constantly take time to explain different grammar principles and the logic behind them. This way you'll understand the language better and be able to form sentences on your own which is by far better than just learning a few words and phrases in that language.
To cap it all, Rocket programs take conscious steps to make you grounded in the culture of the language in question. They believe communication with people of other languages isn't just about speaking their language, it also involves understanding their culture.
So they offer cultural lessons ranging from greetings and food to dressing, beliefs, and customs.
Pimsleur
The most outstanding feature of Pimsleur is the offer of more languages. There are not-so-popular languages like Vietnamese, Finnish, and Ukrainian available on Pimsleur as opposed to Rocket which only offers popular languages.
Also, you can choose to learn the variations of popular languages. One good example is the Castilian Spanish Course which is a variation of Latin American Spanish.
There are also different English courses for speakers of different nationalities like English for Haitian speakers, English for Vietnamese speakers, and list goes on.
In total Pimsleur offers about 50 languages with different dialects. So if you're looking to learn a less popular language, Pimsleur is the language program to turn to.
Another unique feature of Pimsleur is its superior digital platform.
The interface of both the Pimsleur website and mobile app is so smooth and modern. This makes it very easy to use and navigate.
The platform integrates more graphics, visual images, and general visual elements into their lessons, especially in the activities and exercises done after the audio sessions. This combination of features makes Pimsleur a better option for visual learners.
Now let's look at how much each platform charges the learners for these amazing features.
Pricing Comparison: Rocket Spanish vs Pimsleur
Rocket Spanish

Rocket Spanish for Level 1 costs $149.95;
Rocket Spanish for Level 1 and 2 costs $299.90;
Rocket Spanish for Level 1, 2 and 3 costs $449.

Rocket Spanish offers only lifetime plans in place of the usual monthly subscriptions.
The above prices are just for show. Rocket Spanish comes at much cheaper prices. This is because they offer deals and discounts almost all the time. If you decide to go for Rocket Spanish, make sure to keep an eye out for these discounts so you can save about 50% of your money.
If you're afraid of making a long-term commitment without first using the platform, the Rocket learning program offers a 7-day
free trial
plus a 60-day money-back guarantee. This is more than enough time for you to try out the platform and be sure it suits your tastes.
Pimsleur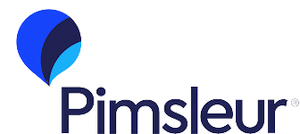 The Pimsleur Premium Plan: which gives you access to all the resources and features Pimsleur offers for one language at approximately $20 and
The Pimsleur All-Access Plan: That allows you access to all the languages offered on the platform. You get all the resources and you can switch between languages. The amazing thing is that this plan comes at just $1 more than the Pimsleur Premium plan.

Pimsleur offers free classes as long as you have an account on the app. But of course, these classes will not be enough if you want to fully learn a language. Hence, Pimsleur offers monthly subscriptions for optimal language learning.
In addition to the free classes, Pimsleur offers free trials of the premium plan. They also give a 30-day satisfaction guarantee whereby you get a refund if you're not satisfied with the courses. By all indications, both Rocket and Pimsleur offer their services at an affordable price.
However, if you want long-term learning and are sure of the level of proficiency you want to attain in a language, go for Rocket. On the other hand, go for Pimsleur if you want to learn a language(s) for a short while.
Quality of Tutors and Value for Money
Rocket Spanish
Every course comes with tons of audio tracks and what's more, you can download these tracks and listen to them anytime and anywhere even if it's on a bus.
Constant listening to these tracks allows your ears to get trained and used to the new language. This way it becomes easy to understand and make out each word when you're spoken to in the new language.
Rocket Teachings is categorized into two:
The interactive audio lessons; and
The language and culture lessons.
In the audio interactive lessons; An English-speaking moderator guides you through conversations in your chosen language step by step.
The moderator will explain the context and purpose of the conversations after which you'll listen to the native speakers conversing in the target language along with constant stops for helpful tips, questions, and explanations from the moderator.
As for the language and culture lessons; all you need to know is compressed within a digital textbook. The lessons are broken down into concise sections consisting of only about 3-6 sentences.
There are also highlighted key points in different sessions of the lessons. This way the lessons are made engaging and interesting to read.
In addition to the lessons, Rocket Spanish offers many short, reinforcement exercises like writing drills, reading drills, variation flashcards, quizzes, and games amongst other activities. These exercises help you review all you learned in the lessons.
That leads us to another quality of Rocket Spanish we especially like. You are provided with a wide array of motivational tools and games to keep your interest while reviewing yourself and what you've learned.
For one, you are given points as you complete the lessons and drills, then there is the leader board on the navigation bar where you can keep track of your success and compare your achievements with other learners on Rocket.
Not to forget the Rocket learning forums where you can link up with other students, ask questions or even have practice sessions.
Lastly, Rockets offer certification tests. As you complete each module, there's a test based on the widely accepted CEFR guidelines which you can choose to take.
If you score at least 80% on the test, you'll receive a certificate of achievement which you can print to serve as proof of your language learning.
Pimsleur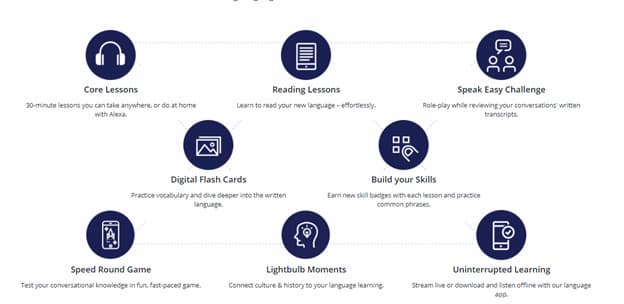 The structure of the Pimsleur courses is very much like that of Rocket. You go through interactive audio lessons with the moderator explaining things in English while the native speakers converse in your target language.
Then, you complete various exercises like reading drills, flashcards, speed games, and quizzes.
However, unlike Rocket Spanish, Pimsleur does not pay much attention to grammar and culture lessons. Rather they focus on the audio lessons with more visual aids, graphics, and representations to help you memorize new words, phrases, and concepts.
This is especially helpful for visual learners. Pimsleur programs are user-friendly with clear descriptions of the courses so you can know what to expect from each one.
It is also convenient and can be used on the go. You can switch to the audio-only version and take lessons while doing a host of activities like jogging, cooking, traveling, etc.
The lessons on Pimsleur are based on THE PIMSLEUR METHOD. According to their website, the Pimsleur method is a set of principles that are scientifically proven and designed to lead a learner to the heart of a language without noise, confusion, and information overload.
The most important principle of the Pimsleur Method is the graduated interval recall also known as the spaced repetition system. This principle involves recalling new words at specific time intervals and it is a proven memory technique.
The principle of anticipation is another important principle involved. This one calls for periodic pauses to confirm the learner's understanding.
With this method and through these principles, Pimsleur promises to teach you a new language within 30 days. While we are certain of the effectiveness of the principles, the reality of the promise is what we are not sure of. People learn at a different paces so there's no telling when each individual will be able to master a new language.
All in all, Pimsleur utilizes core vocabulary and organic learning to improve your understanding and speaking of a language.
Main Disadvantages of the Platforms
Rocket
One area Rocket falls short of is in the design. Its digital platforms are somewhat outdated compared to Pimsleur. Although they function well and are easy to use, the interface is not as modern or sleek as Pimsleur.
There's a limited number of languages offered on Rocket. There are only about 15 languages on Rocket as opposed to the over 50 languages that Pimsleur offers. Also, the platform focuses on popular languages and doesn't give you a chance to learn the different variations or dialects of a language.
Rocket Spanish doesn't offer enough images and graphics for the proper representation of concepts. This could pose a problem to visual learners.
There is no payment plan for short-term learners. Rocket learning platform offers lifetime plans. While this is a good thing, it doesn't accommodate people who only want to learn a language for a short time.
Rocket Spanish uses a lot of English in its lessons for a language learning program. This will not allow a user to attain proficiency in the target language since they are constantly communicated to in English.
Pimsleur
The Pimsleur language program doesn't have voice recognition technology like Rocket. Hence, users cannot properly practice their pronunciation. There's no way to know when you are saying the words wrong.
Pimsleur is not a well-rounded language program. There are no lessons on reading or writing as it is designed to only help you speak and understand a language.
Users get bored pretty fast on Pimsleur as most of the lessons are based on one method(the Pimsleur Method) and follow the same format. It also moves a bit too slowly and you end up using a lot of time for one lesson.
Pimsleur tends to use formal language that doesn't apply to most day-to-day conversations.
Rocket Spanish vs Pimsleur for Teachers
Before we conclude, we'll look at reviews from teachers on the effectiveness of language learning platforms.
Pimsleur
If you're wondering how the teachers feel about Pimsleur, here's an answer from David Issokson, a fluent French teacher who has been teaching the language for years. "Of all the online French courses I've looked at so far, Pimsleur does the best job covering French phonetics", he says.
He also made it known that Pimsleur is an excellent starting tool for mastering sounds and pronunciations.
Another teacher Donny Murphy also lets us know that Pimsleur is truly useful in learning a new language. In her exact words, "overall, as a language teacher and enthusiast, I think it's a crucial tool in your language-learning journey. I even prescribe it to my students."
Rocket
An online language teacher Caitriona Maria gave a positive review on Rocket Languages.
In her own words, "Overall, Rocket Languages is an excellent program for anyone looking to learn the foundations of a new language quickly and effectively. The program offers a variety of features that make learning easy and fun, and it is suitable for both auditory and visual learners".
Students Feedback on Both Platforms
Below are some more feedbacks from students who have used the platforms:


Laure Lynch from the United States. 4.5
"I am still on lesson 1.1, but I am hooked so far and hope to stick with daily lessons. I love that the program records and scores your verbal responses. I gave only 3 stars on "likely to buy again" because I want to complete this course before I consider purchasing another".

Blackwood Blackwood from the United States. 5.0
"Best website ever. I've learned a lot of words in about 20 mins"

Cameron A. Mckenzie 4.0
"I enjoy Rocket Spanish because of the balanced approach to learning the language with a mix of spoken and written language. If there was an improvement I could make to the course it would be to make it easier to build a group of flash cards for the words that are difficult for me to remember."

Pimsleur

Russ Parvane who's a huge language nerd also recommended the app after expressing his thoughts on Google Play Store. He says Pimsleur is the best app that helps him in speaking and conversing in a new language in no time.
"Pimsleur gets you speaking right away." -Rita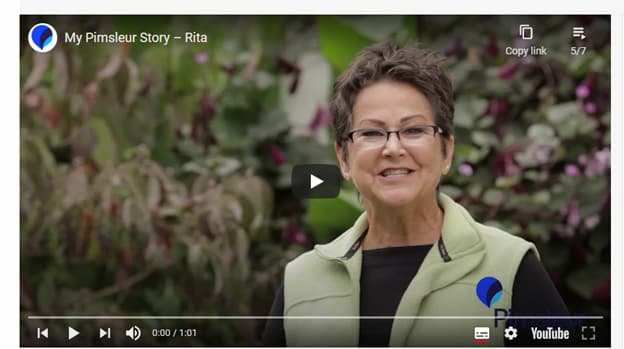 The above feedback from students on Pimsleur reiterates the fact that Pimsleur only helps you to speak and understand the target language.
In unison, the feedback from students and teachers on both platforms affirms that Pimsleur and Rocket are effective in tutoring people to learn a new language (like Spanish). The two language learning programs use audial, visual, and gamified aids to improve learners' experience.
Conclusion
At the end of this comparison and review of Rocket Spanish vs Pimsleur. We have reached a conclusion on the platform that is better for learning Spanish or any other language.
Rocket wins on the basis that it is a well-rounded online language learning program and has more resources to offer. However, if you're looking to learn certain languages like Vietnamese or you're more of a visual learner, Pimsleur would be a better option for you.