The idea of learning a new language is often exciting. That is until you realize how much work you must put in to get the desired results.
Becoming fluent in a new language can take time and effort, as you must learn the proper pronunciations and meanings of words.
In most languages, your tone when pronouncing a word may change its interpretation. Similarly, some words have identical pronunciations but differ in meanings. So, misspelling terms may alter your entire sentence.
This is true for the English language. Learning the English Language may seem like an impossible task. However, with some help, you can be a pro in English in no time.
Hence, as your English learning Fairy godmother, I have whipped up five of the best English learning app for adults.
What's in Here for You
While technology has made it easier to learn English on your turf, it is essential to know where to look. So, in this article, I have discussed five of the best apps that will help you in your English learning journey. This guide is complete with the features and costs of each app.
I suggest fitting each English learning app free for adults into your study plan. With this guide, you are on your way to becoming an English pro!
Let's get started.
5 Top English Learning Apps for Adults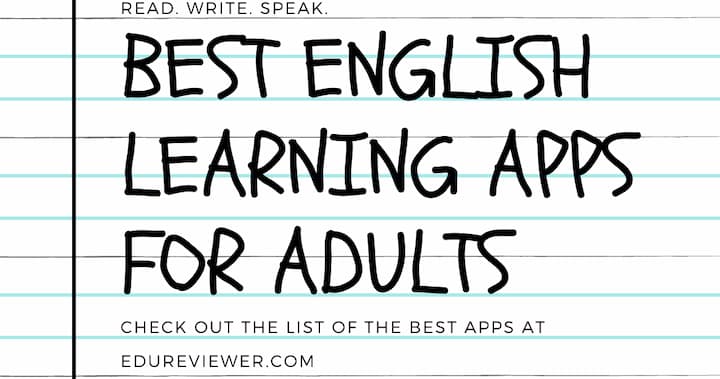 Here is the list of the top 5 apps that will smoothen your English learning journey:
Varsity Tutors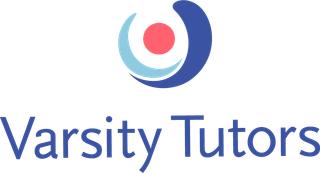 Teachers communicate the subject in a way students can understand easily.
Online classrooms are equipped with the latest teaching tools.
You can get a lot of supportive learning material.
Limited practice options.
The website doesn't offer clear information about the prices.
The prices are a bit higher for a few courses, including the small group class.
About
This personal favourite of mine is a complete English Learning package. It is suitable for all ages of English learners. The app provides a personal tutor who will teach you at your pace as you learn new concepts in English.
Cost
It offers about 3000 subject options, with tutor rates differing for each course. The tutor rates can range from $45/hour to $100
Features


One-on-one tutoring sessions


Adaptive self-study, small group study, and large study groups


Review
Although most users complain about poor tutelage hours, it is suitable for students who are offering courses in English, with English being their second language. As you can enjoy learning at your pace, it will improve your study and grades if you offer school English courses. I recommend this app to beginners and intermediate English language learners.
To enjoy using this app, I recommend that you have sufficient data. This is because you must stream the audio file for each speaking lesson.
Duolingo

About
Duolingo is a combo of learning and fun. The app creators have infused fun games into the structured English lessons on the app. This lengthens the user's attention span, making English learning on the app relatable and easy.
It has several language learning options. Each lesson option has easy games and short lessons to keep the learner thrilled about learning the language.
Cost
The regular app is free. Premium Duolingo features cost $6.99/month.
Features
These come after the lesson and summarize what you have learned in each lesson
These include learning games, puzzles, and exercises that challenge you in a lesson and help you learn more.
You can customize your lesson, making learning English at your pace easier. You can make a quiz easier or harder to suit your learning progress.
Streaks to keep track of your consistency and commitment to learning the language
Duolingo Premium
The Duolingo premium app or Super Duolingo has some extra special features. These include:
No annoying ads: You can now learn without interruptions
Learning reminders
Unlimited hearts to help you keep learning even after practice mistakes
Personalized lessons to help you get over weak points in the new language
These features conquer the limitations of learning using the regular Duolingo app. With Duolingo Premium, you can learn English at your pace.
Review
The Duolingo app lets you learn more than one language at a time. This is good news if you find one exercise boring.
I recommend Duolingo as an English learning app for adults who want to have a basic understanding of the language. It is more fun for beginners as the lessons are short and relatable. The premium package is also affordable, and the service is excellent. It should be a go-to app if you are looking to learn English in a short period.
Pimsleur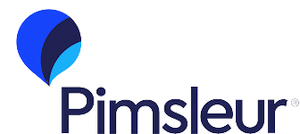 The audio lessons make it possible to learn whenever and wherever you are. You could be learning while walking or jogging in the park.
The overall user experience is very good and the digital platform itself is very high-quality.
The subscription model makes it quite affordable as you can cancel as soon as you are done learning.
Some of the lessons can feel a little boring and long, especially in the Audio Only plan.
There are no writing tasks and very few reading tasks so you're mostly focusing on listening and speaking.
About
Pimsleur gives users the feel of structured learning with an active recall to help them remember all they have learned. It is audio-based and enables you to learn how to pronounce a word before learning to spell and use it.
Cost
The course fees range from $14.95 to $20.95. You can pay for lifelong lessons for a complete 5-level experience of the app. You could pay $21.95 for five lessons and $575 for a one-time purchase of the 5-level course.
Features


Word pronunciation and practice


It has courses for all stages of learning so that you can learn the English language at your pace.


Review
Although the app is expensive, it is unique in its teaching method. Here, you can learn the exact pronunciations of words. It also offers ESL courses to help you with international and professional exams.
Since you will hear the word before you see it, it will be easier to recall its pronunciation. Since it is audio-based, it is great for adults who want to learn English, as they can multitask while learning the language.
So, it is suitable for just everyone. It is an excellent app for beginners, intermediate, and upper-intermediate English learners.
Memrise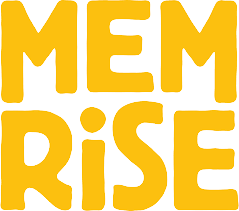 Interesting and engaging videos of native speakers.
User-generated courses grants exposure to different topics.
The free version offers everything you need to go by.
Numerous programs, languages, and levels.
The free account is restricted, as you cannot download lessons to learn offline or access all learning materials.
Not ideal for advanced learners.
About
The English language is popular in the online business and corporate world. You may need to write letters and proposals and communicate through texts and chats online. Memrise is a flashcard app that helps you learn English by memorizing flashcards.
Cost
It has a free regular option for all users. The Memrise Pro has the following payment options:


$8.995/month


$18.99/3 months


$59.99/year


Features


Flashcard with new word or concept


Spaced repetition


Paced learning


Memrise Pro Features


Speech recognition for pronunciation practice


Videos that make interaction with locals easier


Review
Memrise is the ideal app if you are a visual learner. You are not only learning the correct pronunciation of the word, but you also learn its application. You may need to use the app with other learning English apps for adults, but it will help improve your vocabulary.
Memrise is also ideal when learning English with a group of people. This is because it is easier to pace learning through visuals than through auditory training.
Rosetta Stone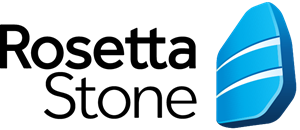 It works well on all devices.
There are a lot of learning resources.
It is easy to navigate.
It has a lot of images and clear descriptions.
There are no placement tests.
The voice recognition tech is not always accurate.
About
Rosetta Stone is an all-English learning app. It cannot ease you into English study by interpreting words in your first language. The app has structured lessons from basic English to simple sentences. The steady build-up of the lessons' complexity ensures that you learn English at a comfortable pace.
Cost
The lowest membership fee is $12 monthly.
Features


Short courses divided into units that span 30 minutes daily for six weeks


Picture and word matching, which makes it easier to relate new words with mundane concepts


Speech recognition feature. This rules out the frustration of learning failures resulting from your accent


You also get to chat with other users in general in-app chatrooms


Optional games to help you learn English during lesson breaks or time-outs


You also get to have a 25-minute video chat with an online tutor. The app pairs four users with each tutor, so you must prepare to ask questions and learn during this time. It is best to prepare your questions before the video chat.


Rosetta Stone Premium Features


It has 24 language options


Listening, speaking, and reading options


Custom mode helps you create a customized learning plan


Offline learning


Review
Rosetta Stone is an immersive English learning app. It requires high levels of commitment and focus. Unlike its competitors, Rosetta Stone helps you actively think and communicate in English without translating words into your native language.
Rosetta Stone is not a free English learning app for adults. Yet, it is one of the top English learning apps for adults, as its unique teaching methods produce excellent results.
It is one of my personal favourites. You can use this with any app supporting more speaking practice. This will help you become fluent in English speaking and writing.
Comparison Table
App
Cost
Learning Level Fit
Availability of Premium option
Special Feature
Varsity Tutors
$45-$100/hr
Beginner & Intermediate
No
Personal Tutor

Group classes

Duolingo
Free
Beginner & Intermediate
Yes
Puzzle, games, and exercises
Pimsleur
$14.95-$15.95/month
Beginner

Intermediate

Upper-Intermediate

No
Audio learning
Memrise
Free
Beginner, intermediate, and Expert
Yes
Flashcard

Paced learning

Rosetta Stone
$12/month
Beginner & Intermediate
Yes
All English App
How to Learn English at Home for Adults
It is common to see people quit learning using online apps. Sometimes, this results from a lack of commitment in combination with the loose structure of online and leisure learning.
Yet, adults can beat the odds by intentionally and carefully structuring their time and learning schedule. Here are a few helpful tips:
1.   Create A Workable Schedule
Just as you did in school, have a timetable for learning online. You must consider your work routine and create a workable schedule you can stick with, even on busy days. It also helps to pay back time when you cannot meet your learning timetable.
2.   Focus on Your Weakest Points
This is essential when searching for the ideal English learning app. You can choose to combine two or more apps to push your vocabulary. Read as much as you can and try to engage with the language as you carry out mundane tasks.
3.   Interact with Others
The best way to learn is through consistent practice. It helps to get a practice friend who can interact with you in English and correct your grammatical errors. This builds your confidence in the language and encourages you to keep learning.
FAQ
People also wanted to know the following:
1. How can an adult learn correct English Grammar?
While it helps to use online apps to learn English grammar, interacting with the language is the best way. Put yourself out and stick with people who are fluent in the language. It also helps to communicate and think in English rather than your native language.
2. How to Improve English writing skills for Adults
Free English learning apps for adults can help you improve your writing skills and text communication. You can also read simple English books and note spellings, meanings, and the use of words within texts.
3.  How can an adult improve their English Level?
The adult can improve their English level by learning. This may be through online apps, audiobooks, novels, or interactions with English speakers. Many tools are at your disposal to help you understand the language.