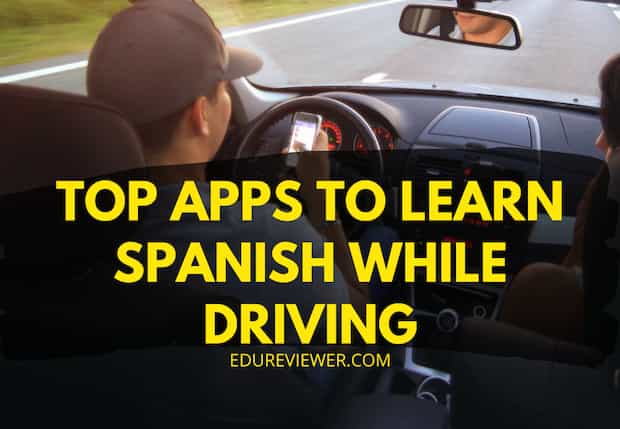 Learning a new language is always very exciting. Well, maybe not always. But, in most cases, it is a great opportunity to get some memorable experiences and the opportunities for transcending language barriers.
But, guess what, there's a significant challenge with language learning. And, probably, you already know where we're going. Surely, it goes about the lack of time. Looking for the best language learning app? Compare Mondly vs Memrise and choose the one that suits your learning style and goals!
If learning Spanish is your goal, we may disappoint you. This goal requires much time. And that's when multitasking comes in handy. How about learning this language while driving to work?
This solves many problems and helps you save time, which is a really valuable asset. And, believe me, with the right approach, such learning becomes really efficient. Your main task is to find the best app to learn Spanish while driving. Add some persistence and dedication, and you will get truly outrageous results.
So, let's return to the question of finding a truly efficient tool. A tool that will bring you great results while keeping your drive safe. This means that it should not distract you from driving.
Curious about Gritty Spanish? Read our review of Gritty Spanish and discover why it's one of the best language programs out there! With authentic dialogues and immersive lessons, you'll learn Spanish in a fun and effective way.
We're here to help as we provide an informative and comparative overview of applications that will come in handy. Read this material to find the best app for learning Spanish while driving.
Best Apps for Learning Spanish While Driving
Want to learn a new language in a fun and engaging way? Compare Pimsleur vs Rocket Languages and discover the perfect fit for you! So, let's proceed with some meat and a comprehensive overview of Spanish learning apps that are the best in the industry.
MosaLingua

50+ dialogues.
Slang and idioms.
Downloadable audiobooks.
Great customizability of the learning process.
8 languages in 1.
You will need to pay a solid sum of money for the full package of features.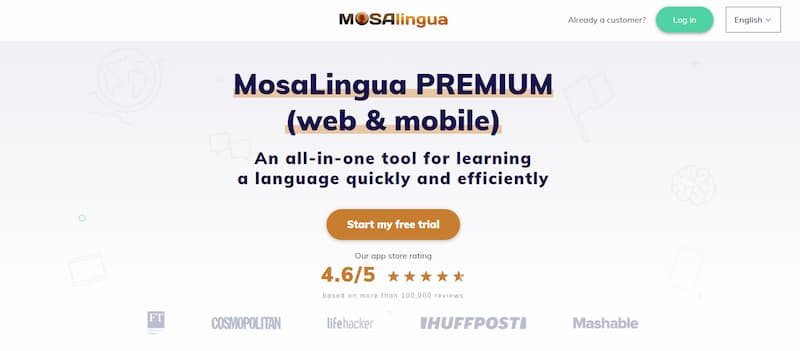 One of the greatest benefits of the diversity of learning methods it provides. It is all about those progressive learning technologies and different activities for studying Spanish.
Do you need to practice dialogues? Mosalingua is your solution. Are you into studying keywords? Here is a remarkable list of more than 6,000 words. Probably, you're into learning gamification? Unsurprisingly, Mosalingua will perfectly fit as well.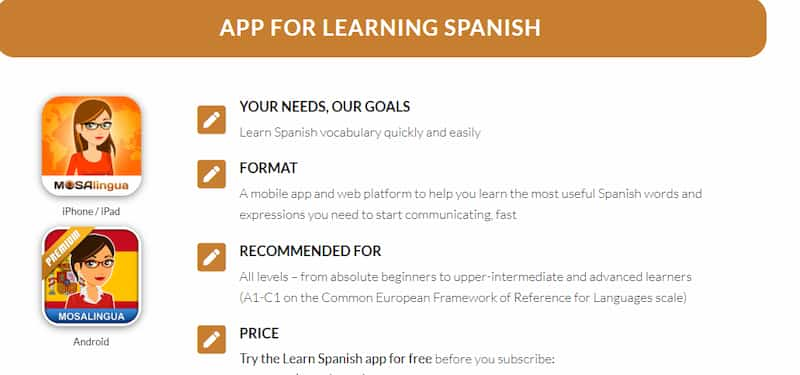 What is really important about this app is that it perfectly goes as a side activity. Personalize your learning and get the most efficient experience while driving. All core lessons are completely safe for drivers.
Pimsleur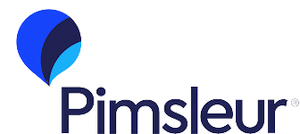 Available live and offline;
A perfect selection of conversational scenarios;
Brings much fun and will not distract you from driving;
Provides a great selection of casual conversational phrases.
You will have to pay $150 for each premium level;
It is a wrong choice for those Spanish learners who want to study language grammar.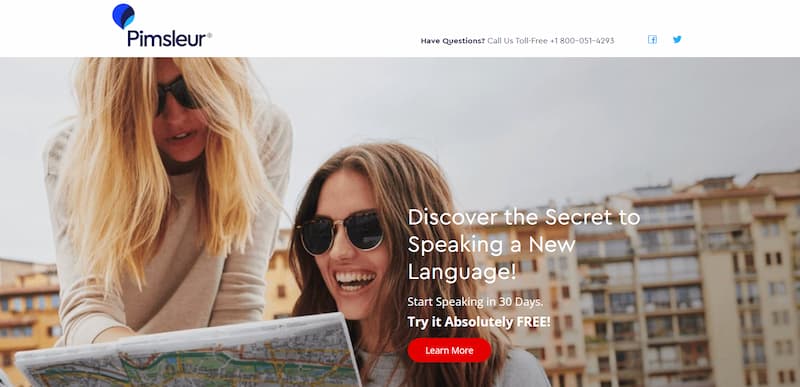 Here's an efficient app that will help you learn conversational Spanish. Communicating with people from Spain will no longer be a significant problem for you.
And, for sure, this app will go far beyond ordinary conversations about finding the way in the city or weather. You can get some in-depth conversational knowledge with 30-minute lessons that you can take while driving to work or any other place.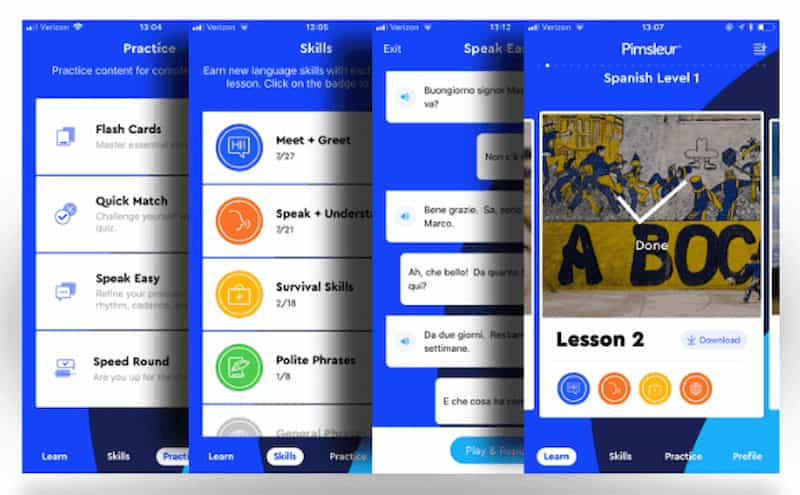 If you're into role-playing or learning gamification, Pimsleur is a perfect application for you. And, for sure, the app is developed by people who are really good at Spanish. Therefore, here you will find an excellent selection of common Spanish phrases.
Mind that Pimsleur is all about studying conversational Spanish. If you want to get professional language knowledge, this app may be the wrong choice. And, for sure, it is not the best choice for those learners who want to study grammar.
SpanishPod101

Personal tutor;
Learning customization;
The app will go as a great side activity;
Great tool for learning proper pronunciation.
You should buy Premium Services to ensure some quality personalization, and they are quite expensive;
Not the best solution for learning Spanish grammar;
Poor learning gamification.
This app provides you with your personal Spanish tutor. Are you into some flexible study of conversational Spanish? Then, SpanishPod101 is your dream solution.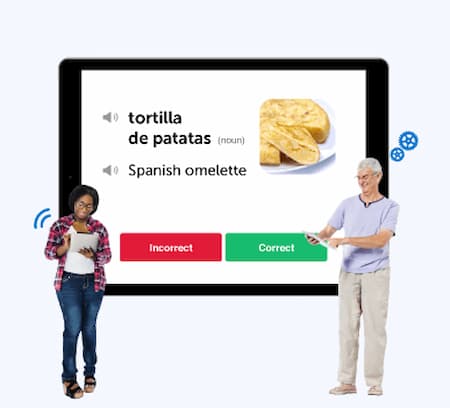 The app provides you with some quality tools that will help you learn proper Spanish pronunciation. And don't forget about various learning tools that will help you improve various aspects of Spanish. You can make some great progress if you use all of them.

One more great benefit of SpanishPod101 is learning customization. Your Spanish study program may be extremely flexible. And don't forget about top-quality exam assignments!
FluentU

Many popular culture references make the learning process more engaging;
The ability to use the app offline.
No activities focused on learning grammar;
A complete absence of complementary activities.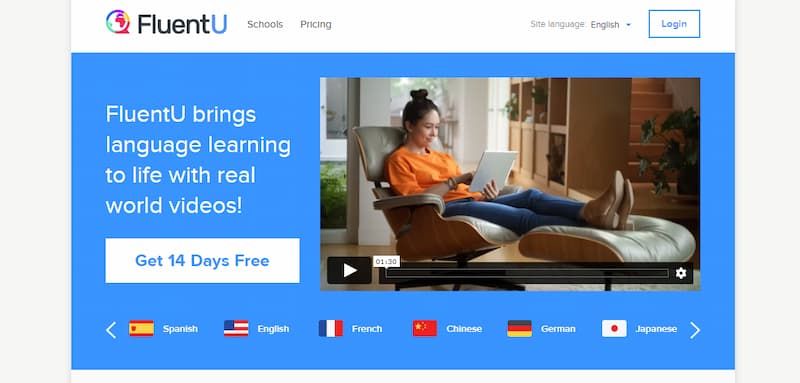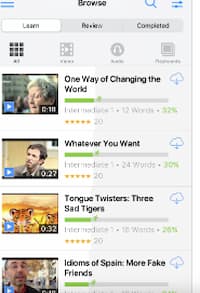 It is an app that provides the users with audio dialogues that are easy to listen to while driving. Besides, the application stands for the most entertaining and engaging learning experience.
Here you will find references to popular movies, music trailers, and other pop-culture products. If you're into such things, the app will easily capture all your attention. At least, this helps it move beyond the traditional class activities.
Besides, here you will find a great selection of audio that may be reviewed even while being offline. Such features make this interactive app a great choice for those learners who want to study Spanish while driving.
Rocket Languages

Lifetime access;
Diversity of learning activities;
The ability to download lessons;
Decent lessons that help you study Spanish culture.
The free trial version is limited and you will soon have to pay a solid sum of money for the app;
The courses provided by Rocket Languages are quite incomplete because they leave out such activities as spontaneous speaking.

The app stands for comprehensive language learning. It supports writing, reading, speaking, and listening activities. And audio lessons provided by professional Spanish tuition experts perfectly fit those people who want to learn a language while driving.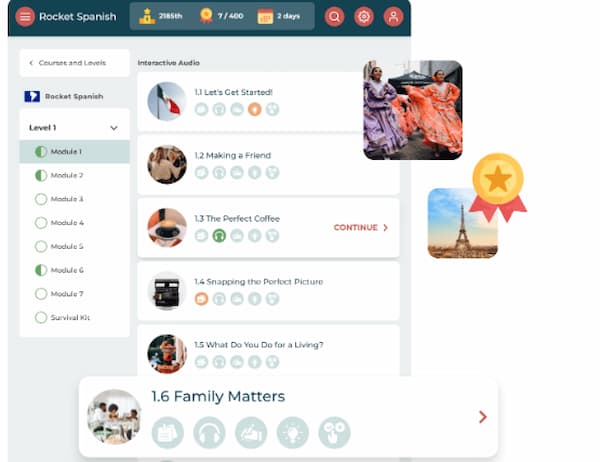 Besides, the authors of this application provide a high level of personalization. Here you will find customized learning programs supported with interactive flashcards, personalized lists, and voice recognition techniques.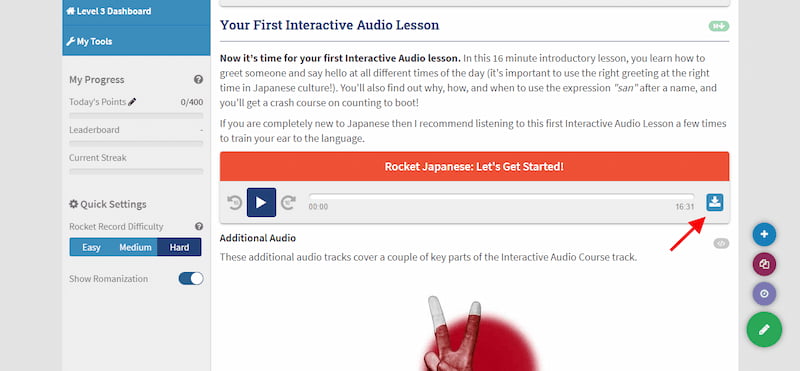 And don't forget about brief podcasts that will help you learn Spanish while driving short distances.
Mondly

Fits different learner levels;
Great learning gamification;
Augmented and virtual reality;
A comprehensive learning course;
Good for learning different language aspects.
Many activities don't fit passive learning;
Not Spanish-focused enough.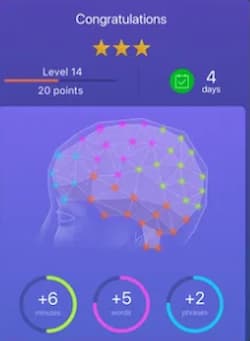 It is one of the most flexible applications for learning foreign languages. It offers a creative and highly-gamified learning approach. And, what is really important, the application offers courses for both beginners and more experienced language learners.
One of the biggest benefits of Mondly is that the app provides a series of different learning ways. You may discuss common situational topics, learn conversational phrases, make text analyses, study new words, and master grammar constructions for sentences.
Meanwhile, there are some issues with this app as the potential best Spanish learning app while driving. First of all, some of its exercises, even those that are based on listening, require too much attention. Surely, not the best choice for drivers who study Spanish.

Secondly, people leave comments in which they claim that Mondly focuses on other languages. Meanwhile, the Spanish learning course is too brief and generic. After all, it is not a Spanish-specific language app.
Rosetta Stone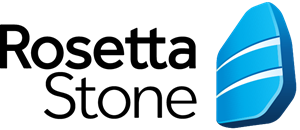 The app provides pronunciation feedback;
All texts are read with a native accent;
The lessons don't take too much time because, in most cases, they stay within the range of 5-10 minutes.
A questionable structure of some course chapters;
Bad news for those people who search for the best free app to learn Spanish while driving: there's a limited free trial after which you will have to pay a solid sum of money for the app.
It is a high-rating app for Android and iOS platforms that provides a broad range of exercises and learning activities to those people who want to learn Spanish quickly. It has come through various improvements and changes through the years to become what it is now.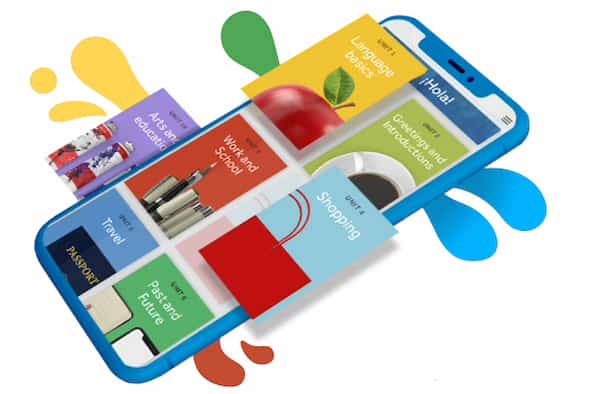 Its most notable feature is that Rosetta Stone offers audio companion lessons that facilitate fast learning while driving. Here are some great opportunities to listen to the texts of Spanish native speakers. Later, you may improve your skills through learning assessment.
There are some questions regarding the structure of the learning course. The order of some chapters may seem quite illogical. However, overall, it is a very decent solution for studying Spanish while driving.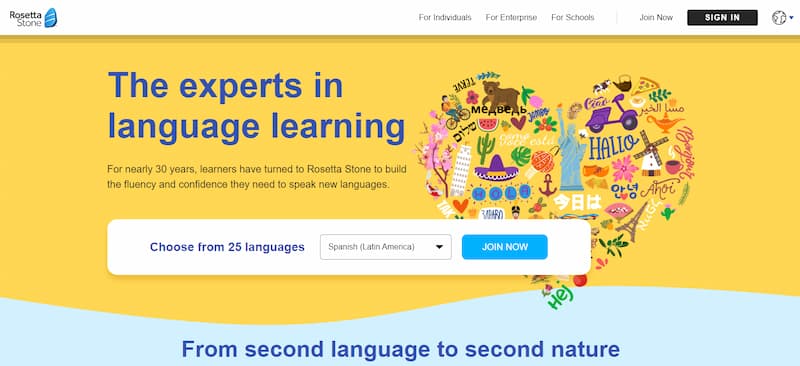 Memrise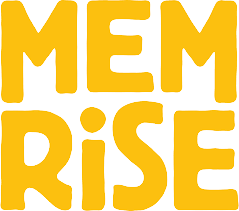 Brief lessons that perfectly fit driving;
Lessons that embrace conversational Spanish, grammar, and many other language aspects;
Flexible learning course;
High quality and diversity of exercises;
Intuitive application design.
The app works according to the paid subscription principle.

What is the best app to learn Spanish while driving? Many people say that it is Memrise. At least, such responses are rather frequent.
Surely, the list of languages supported by this app includes Spanish. Memrise provides an excellent audio experience to those learners who lack time. Most lessons take around 10-15 minutes and are easy to navigate. The app provides a great intuitive design that won't distract students from driving.
Besides, the application provides an excellent approach to learning the Spanish language. The point is that each lesson builds on your results in the previous one. So, the entire learning course easily adapts to your learning needs.
Besides, Memrise is all about moderate prices. If you want to subscribe for one month, you should pay $8.45.
However, you will save a lot if you buy a 12-month subscription. In this case, you will need to pay only $2.50/month. And don't forget about app discounts that may appear from time to time.
GrittySpanish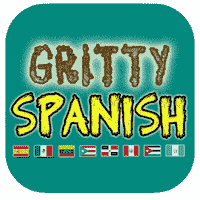 Study of common colloquial phrases for conversational Spanish;
Strong emphasis on the right pronunciation;
Quality exercises that won't distract the learner from driving;
Different app packages are customized according to the needs of different learner categories.
Poor emphasis on grammar;
Some questions about the quality of reading exercises;
You should pay a solid sum of money to get all benefits of the learning course.
This app offers an immersive audio experience to the most avid Spanish learners. As you may understand from the website dedicated to this product, these guys put a strong emphasis on listening. And such an approach brings them some positive user feedback.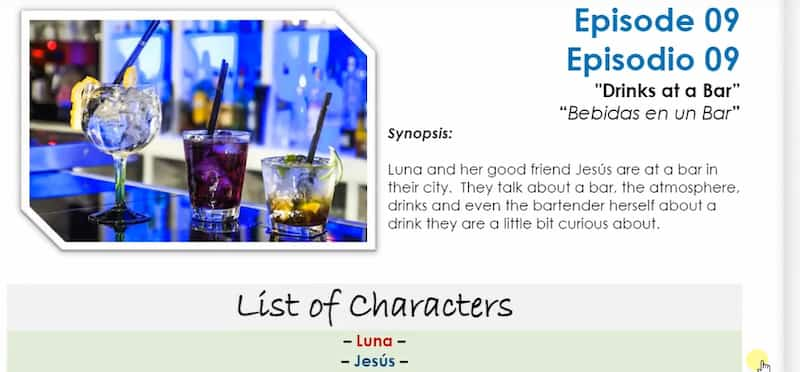 All audio files are produced by native speakers so that you will work with perfect Spanish pronunciation. And don't forget about common colloquial phrases! You will hear them through multiple audio lessons that won't distract you from driving.
So,
GrittySpanish
is a decent choice for those learners who want to study conversational Spanish without spending too much time.
Surely, this app is not only about listening. It also includes some reading exercises. However, they are not the best choice for those people who want to learn a language while driving.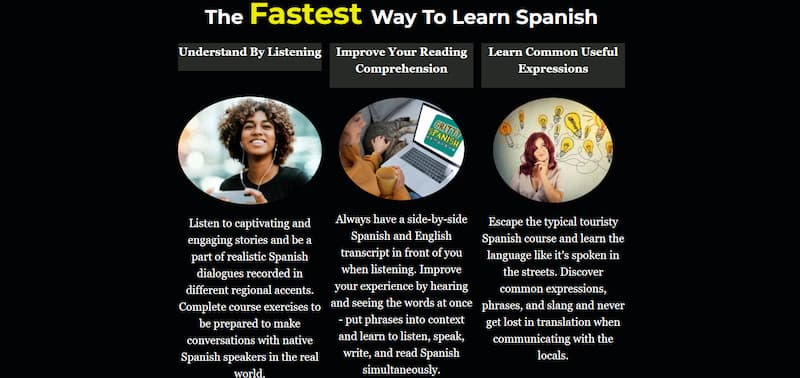 Besides, there were some claims about the quality of these reading exercises.
How to Use These Apps While Driving Safely
Most apps that we have mentioned on this list can help you learn Spanish while driving. All you should do is launch the appropriate lesson and start listening to audio recordings or practicing spoken exercises. Actually, there is nothing challenging, and such activities won't distract you from driving.
The point is that the developers of most such apps understand that their products will be used by people with limited time. Therefore, they try to develop exercises that don't require too much attention. Sometimes, all you should do is listen to the recording.
Experienced language experts who contribute to the development of the observed applications make sure that you listen to the right materials. It is all about interacting with Spanish as much as possible. Over time, phrases, words, and grammar constructions will be saved in your memory anyway.
All you should do is choose the app that fits you the most. Also, go for customizable learning programs. And don't forget about the right pronunciation. Learn more abou the best ways to learn Spanish while driving.
Don't even look at the courses that don't involve native Spanish speakers. With such 'helpers' you will learn the wrong pronunciation and collect mistakes from your 'teachers'. At least, this will make you sound dumb while speaking Spanish.
As for more negative outcomes, imagine a misunderstanding that brings you a conflict with a Spanish-speaking person.
So, what was it all about? Your key to successfully learning Spanish is to choose the best Spanish learning app for driving. And make sure that it really helps your study.
These matters are often very individual. So, you may have problems with finding your perfect pick without experiments and personal app examination.
FAQ
1. Can I use Babbel while driving?
Yes, this app provides a list of speaking and listening exercises to its users. And such activities perfectly fit drivers that don't want to be distracted too much.
2. Can I learn Spanish in the car?
Sure, there are many apps that will help you learn Spanish while keeping your attention on the road. It is all about audio and speaking activities available in various learning courses. Read this article to find the app that fits you most and get an answer to the question: "What is the best Spanish language app when driving?"
3. What's the best free app to learn Spanish?
Read our material, understand the pros and the cons of various apps, and decide for yourself. But our personal favorite is Babbel. It provides the most comprehensive course and great learning gamification.