ClubZTutoring.com Overview

Learning using this program has contributed greatly to revolutionizing the education sector. Students can now be educated at home by professionals, at any schooling level. To understand the program better, we have answered questions often asked by clients like the ones below:
What is Club Z all about?
What are the subjects coached on the program?
Do they offer online lessons?
What are the Club Z Tutoring locations?
Is it one of the best online tutoring sites?
I am a working student. Can I get an instructor with a flexible schedule?
Sometimes we all need some extra help when it comes to homework, and that is why many of us decide to turn to reviews of Gritty Spanish and TheClassroomDoor review for help.
ClubZTutoring.com Story
The idea of starting this teaching service provider came up in 1995, and 23 years later, students across the globe are still benefiting. Z Club Tutoring franchises are distributed across the USA and Canada, with its main headquarters in Tampa, Florida.
Today, you can be coached at home, on campus, at the library, in the hospital, or at school, thanks to this program. Since education is universal, they also have a very functional online platform. The story is that this is the way to go if you want to improve your grades fast from the Club Z tutoring reviews online.
ClubZTutoring.com Pricing
You can afford these services. The fees for various subjects and levels of learning taught do vary. Hence there is no fixed price at ClubZ.
However, from Club Z reviews, the range is between $45 and $100 per hourly session. There are significantly huge discounts when you purchase many sessions at a go.

Looking for the top tutors to learn English? Check the best website to learn English speaking online on our website.
You should note that you may also incur extra charges when registering with them for the first time. It costs around $100. More than a million students have benefited from this program: it is totally worth it!
CLubZTutoring Payment
The ClubZTutoring prices are as follows:
4 hours of tutoring costs $231;
8 hours costs $415;
for 12 hours of tutoring, you'll have to pay $554;
and you can also order a custom amount of hours.
Teachers on the program are paid depending on the subjects they teach. An academic instructor makes $12-$26, while another hourly contractor can be paid $16-$30. The specific amount paid is totally dependent on the nature of the work done.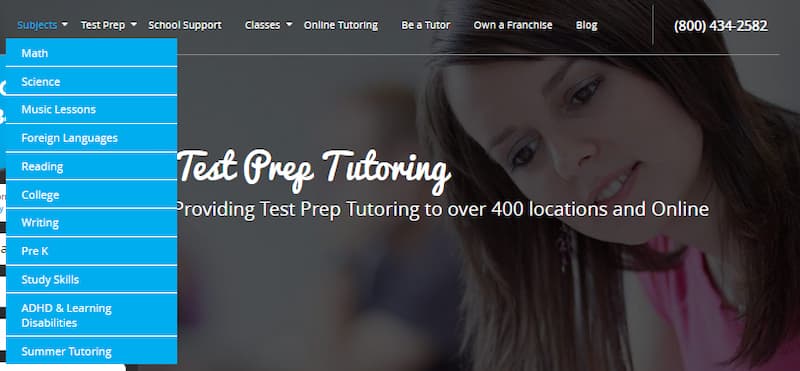 Some of the subjects lectured include study skills, Pre-K guidance, writing, college subjects, and science topics. The issue with the payment is that it does not include transportation costs incurred for commuting teachers. However, the money they get is enough to cater for transport.
CLub Z Tutoring Quality
Club Z Tutoring parent reviews collectively indicate that their children did not improve a lot within 60 days of coaching, and many clients are not contented. They do not become so good at their Pre-K training and other interests they may develop for kindergarten kids and younger.
If you compare the quality of Club Z and Chegg, we will pick the second one. Why so? Read more in the Chegg com reviews on our website.
The instructors employed are not thoroughly vetted, qualified graduates. It is thus very believable when they tell you that your grades or your kids' will improve by 2 letters and get 140 more points within two months. The quality of services offered is not reputable.
ClubZTutoring Customer Service
When looking for an instructor, you can log in to the website to arrange for one. The support group is very proficient and is there for you 24/7. You can also call them on their number 866-442-2582 to get clear steps to schedule for these teachers.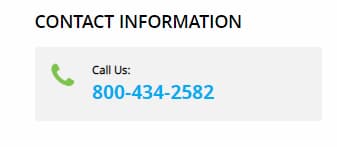 With more than 300 subjects to be taught in the USA, they are doing a good job. So far, there are many Club Z Tutoring complaints, and the absence of long-term clients is proof of this. Read the ClubZ reviews submitted online by satisfied clients to be more convinced that you are making the right choice. Also, check how our expert reviews Wyzant tutoring services to have another option for comparison, and you'll see all the pros and cons of both.
Club Z Tutoring Website Usability
In three simple steps, you shall be enrolled in the program. To get started, visit their website or call them and give them your details. There is an online form where you fill in your details before showing you the teachers available and their schedules. You should pick a private teacher with expertise in your field of interest.
Once you find the best educator for you, that's it! Learning can commence. Their website also outlays the various subjects they teach. They include; study skills, writing, Pre-K, Math, reading, science, foreign languages, and college subjects. For top math tutors, you should check the list where we rate math tutoring services. Find the best online tutoring for math here.
Pros
The program covers a wide curriculum and employs highly qualified instructors.
You will improve your grades greatly in two months.
Both in-home and online tutoring services are availed.
Have virtual classrooms, and all online lessons are recorded for future reference.
They offer assistance and lead to admission to universities.
Their support group is available 24/7.
Cons
The Club Z tutoring cost is high, especially for a few single sessions.
It is not the best to choose when you have urgent assignments.
Cancelling a class and rescheduling it is not very easy.
Lesson preparation time and transport costs are not compensated to educators.
There is limited work for the instructors in the summer.
Different franchisees run the club differently.