Until recently, remote work and distance learning was a trend, and now it has become almost the only possible option. Does this mean that remote online services will become better? Or is the reverse possible? Is there a perfect place to connect students and teachers?
Choosing a place to work remotely as a tutor is always challenging. The same is true for customers of these platforms. For example, VIPKid is one of the top English learning websites that provides one-to-one English lessons to Chinese kids. We decided to speed up your choice and compiled our VIPKid review.
Scams, quality, prices, the working process, and other pressing questions you should pay attention to when choosing a tutoring service are also discussed below. As for the choice of a tutor, here, too, everything is not easy enough. It will help if you are sure that your platform is reliable and that your teacher has enough experience and skills to make your lessons effective.
So, is VIPKid a legit company? Is it equally safe for students and teachers? Do they have the best online tutors? How much can you earn there? What is the main service to get there? Get all the answers right now.
Every tutoring service has differences. Find out more about it in our review HelloTalk.com review.
VIPKid Overview
What is VIPKid? VIPKid is an online project designed to share knowledge. In simple words, this is a platform for online tutoring, but with great specificity. Only native speakers can work here, and Chinese children are students exclusively.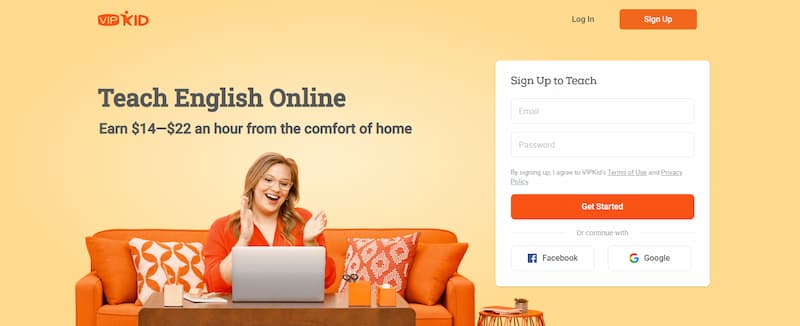 How does VIPKid work?
VIPKid reviews, Reddit, Trustpilot, Sitejabber, and other forums indicate that this service works according to the standards of the online tutoring market. An English native speaker with a bachelor's degree and experience in teaching at a real institute can register as a teacher.
However, it is possible to start work only after a thorough and multi-level test of your abilities. After that, the teacher's time becomes available for booking, and you can independently decide how many lessons you can give and at what time of the day you are available.
Does VIPKid have guarantees?
Yes, VIPKid reviews say that this company can guarantee that it only employs highly qualified specialists. The selection procedure here is very complicated. And we will tell you even more – they accept only 10% of all who apply for an online teaching position. For comparison, leading American universities keep this figure within 14-15%.
It is easier to graduate from the university once more and reach a bachelor's degree (by the way, this is one of the requirements for teachers) than to get to Vipkid.
However, if you fall into this 10 %, you can be proud of yourself. Such a complex procedure suggests that the company considers quality, professionalism, and strong teaching skills its priority.
In addition, in VIPKid employee reviews, they say that they got a very cool and useful experience here – from going through difficult qualifying tests, developing time management skills and working from home, and ending with new abilities to work with children (and parents) from a completely different culture and mentality.

Is VIPKid online platform useful?
In general, when parent reviews VIPKid, they say they are happy with the service. However, there is also a slight subtlety. The thing is that parents leave feedback in Chinese, and so the so-called "translation difficulties" may arise. Some employees mention this item in their reviews of VIPkid, saying that this complicates further work since there is no way to explain something to parents.
As for the lessons' effectiveness for the teachers, there is also a need to consider the issue from several angles.
The remote work model with students is quite effective for those who want additional income or turn freelance work into their full-fledged earnings. However, here too, there is one subtlety you need to consider before deciding whether VIPKid is worth it.
Since the project is designed for a specific audience – children from China, you will have to balance between time zones with a huge difference. According to the Beijing time zone, most students prefer to study in the evening from 6 p.m. to 10 p.m. in Beijing.
Depending on the state of America, this time corresponds to the middle of the night or the first half of the day. The first half of the day can be a good option for those who are not busy at their main job, but the middle of the night can become a real challenge, especially for those who work for VIP Kid for extra income or whose brain is unable to work at night.
In general, if the time zone difference is convenient for you, your lessons will be effective – both for you as a teacher and your little students.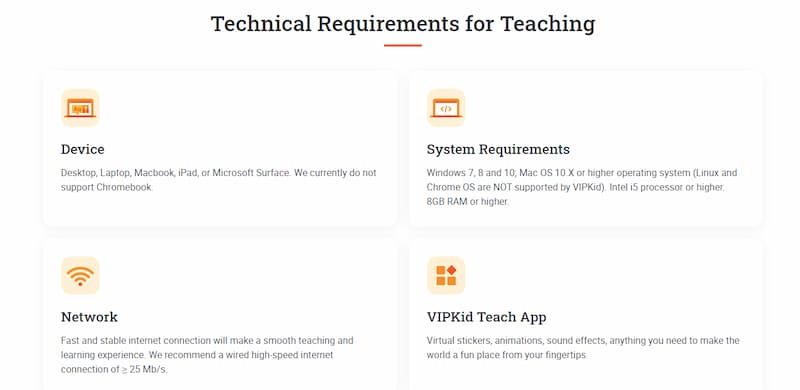 Is VIPKid legit? Is VIPKid a scam?
These are my favorite teachers looking for a freelance project to join and not be afraid for the safety of their data and count on fair pay. Therefore, let us immediately reassure you – VIPKid scams are not detected. However, you need to know about several features that might be a little unexpected.
After you pass the selection, you must sign a contract.
According to this contract, you will be required to teach children remotely using the platform, a document that will also record your rate, and a ban on exchanging contact data with your students and their parents. That is, you can only work through the platform – to avoid the VIPKid scam.
The contract will be valid for six months. After that, you have the right to extend its validity or to quit. And by the way, in this context, it's also worth mentioning the main VIPKid complaints, even though all the conditions are fixed in the contract.
Many teachers complain about low pay.
According to one VIP Kid review, the teacher worked for two years, but his rate was raised only by half a dollar per hour.
But the most popular complaint concerns the cancellation of a lesson.
If you cancel the lesson less than a day before the set time, you get 10 dollars a fine. You can cancel the lesson only once a month – or six times during the contract term. The only way to cancel a lesson without a fine is to do it two weeks before the scheduled time. It is better to immediately accept that you will pay out of pocket for each emergency.
Another review VIPKid suggests that the company does not provide any social benefits such as insurance or paid sick leave, but this is the reality of freelance. So, be prepared for this fact too.

Does VIPKid hire the best online tutors online?
Since VIPKid is not the only such project on the global market, it would be correct to say that they have some of the best specialists. In addition, it is absolutely beyond doubt that VIPKid is legit – and this is true for teachers and students. That is, both sides of the process are genuine.
As we have already said, the hiring process here is quite complex and multi-level. A lot will depend on your demo lesson – this short video will affect the final decision and earnings level if the decision is positive.
Story of the VIPKid
The history of this service began back in 2013 when an American woman of Chinese descent wanted to create similar conditions for learning English for Chinese children. According to studies, only 1% of the population of China knows English. As the country is gradually becoming one of the world's economies, production, trade, and business centers, the need to learn English for the younger generation is obvious.
The creator of the project caught this trend seven years ago. However, since knowledge of English is a rare skill for the Chinese, finding a teacher in this country is incredible luck. The lack of specialists suggested creating an online project that would help bring together teachers from America and Canada, native speakers, and children from China.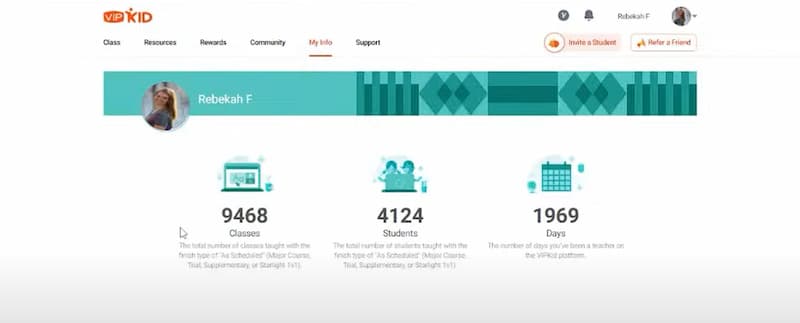 Since the main goal of creating the project was to provide equal opportunities for children, the prices for online education are quite affordable and maybe even quite low by American standards. We will also discuss the issue of pricing in one of the following paragraphs of our VIPKid review.
Services of the VIPKid
VIPKid provides only one service – an individual English lesson in remote mode. It makes this platform niche and highly specialized, which only affects quality in the best way.
If you want a place to learn or teach math, check out our list of the best math tutoring services online.
Pricing of the Lessons
So, how much does VIPKid pay? In fact, according to various VIP Kid reviews, the salary here is quite modest – about 7-11 dollars for a half-hour lesson. At the same time, 25 minutes is the lesson itself, and five minutes are allotted for questions and answers. Using simple arithmetic, the hourly rate, on average, can reach $20.
There is an alternative platform, such as Udemy, where you can create your courses and use them for tutoring. The pricing at Udemy starts at around $19 per course or can even be free, and in this Udemy.com review, you can find even more detailed information.
Assuming that you will work five hours a day, five days a week, and this, in principle, is not a busy schedule, then your monthly earnings will be $2000. And this is not the limit, given a VIPKid job review we found online. You can give as many levels as you want, but in no case to the detriment of quality.

And by the way, you significantly save time since the company gives you all the necessary materials and instructions – your task is to teach and explain only. The lesson plan is already prepared for you.
As for how much does VIPKid cost, the teacher does not have to pay for the service anything. However, you must pay taxes according to the laws of your state.
Being a professional teacher is hard. If you are one, you know. It is also hard to be exploring new methods of teaching. For that, you can address Learning Edge, where you can find various courses for teachers. Learn more in our Learners Edge reviews.
Quality of the Lessons
Since the company is rigorous and serious about its hiring policy, and the main service is one-to-one lessons, there is no doubt that the customers can get top-notch help here.
Moreover, the company requires tutors to use convenient and high-quality equipment, such as good earphones with a powerful microphone and a large screen device such as a desktop or laptop.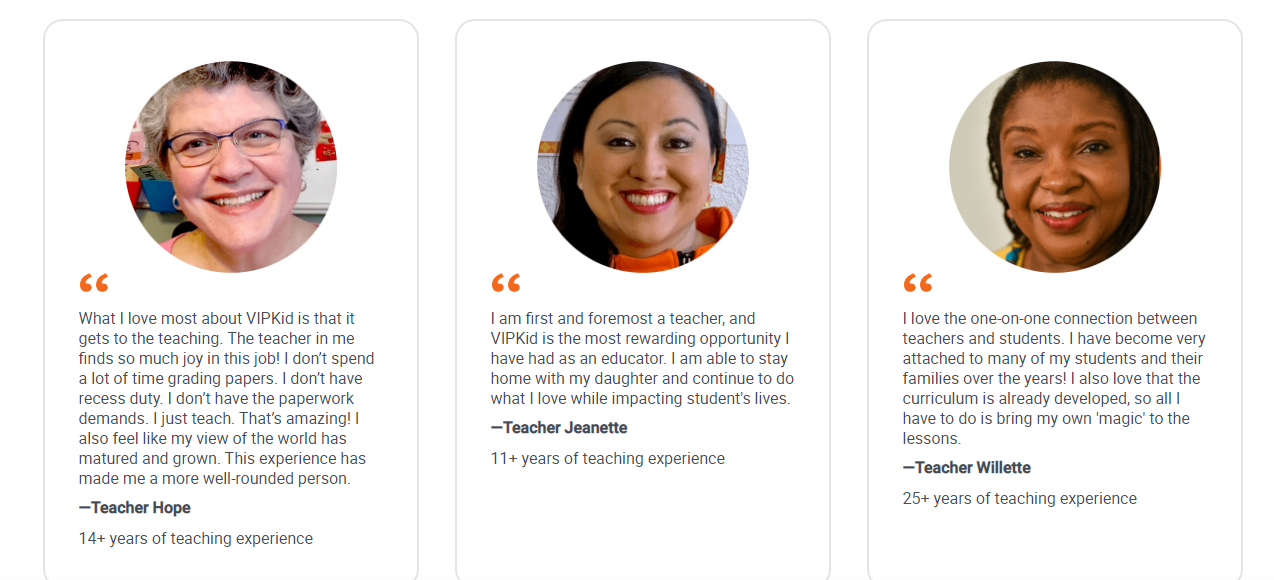 Customer Service at VIP Kid
Many reviews for VIPKid note that project support is slow. That is, it is not worth counting on an instant answer. But at the same time, most issues are resolved fairly, albeit slightly delayed.
And by the way, slow support service is a headache for many freelance projects. The thing is that the customer service employees also work remotely and possibly in different time zones. By and large, delays in answers are explained very easily – these are working hours in different time zones.
Website and Mobile App Usability
As for the website, the teachers say that all the necessary functionality is present, and in general, everything is pretty standard but effective. However, there is an interesting thing about the mobile application.
According to the contract terms, you can use a desktop computer or laptop, but not a tablet or smartphone, for classes.
Nevertheless, the company has an application for Android and iOS, and the ratings of applications on the app market are quite high – more than four stars. An interesting feature is that you cannot use applications to conduct the lesson.
Still, you can always stay in touch with students using it, manage your calendar, create to-do lists, and analyze your statistics.
Pros
You choose the training time yourself.
Motivated, capable and well-involved children.
VIP Kid provides you with all the training materials.
You can consider yourself an outstanding teacher if you pass the selection here.
It is a pretty interesting teaching practice when your student belongs to a different culture.
An interesting corporate culture despite the remote work. As provided by VIPKid teaching reviews, all teachers wear orange t-shirts during the lessons.
Cons
Slow support.
Lesson cancellation fines.
Contract without benefits and guarantees.
Fairly modest pay by American or Canadian standards.
It's not worth hoping for a review of your rate too much.
It isn't easy to become a teacher on this platform (although this can be a plus).