Academy Award winner Aaron Sorkin is a screenwriter who rose to fame for his scripts, "The Social Network" and "A Few Good Men." He was also the lead writer for the TV shows "The Newsroom" and "The West Wing."
The online platform MasterClass is offering his screenwriting class for anyone who has little experience in being a screenwriter but wants to improve their craft.
If you wish to become a better screenwriter but are unsure if you are gaining a lot of knowledge from the class, you're in the right place. We'll help you decide if this class is suitable for your experience and needs.
You need to consider this Aaron Sorkin MasterClass.com review because it's reliable, credible, and verifiable. It will lead you to make a knowledgeable decision.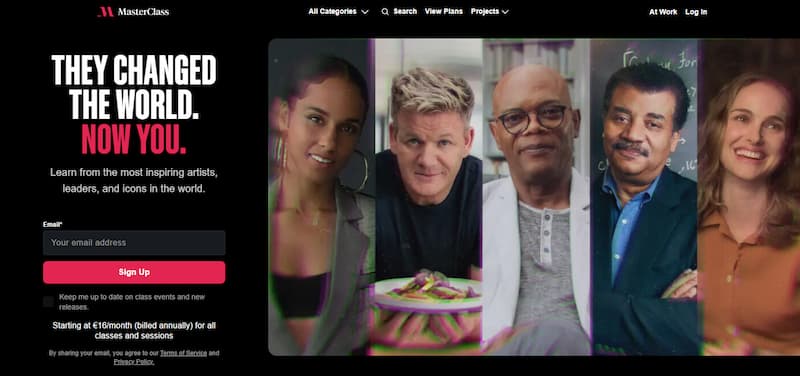 For the screenwriting class of Aaron Sorkin, we evaluate the content, price, and quality of his lessons because these are the same factors that will make you decide if you'll be getting your money's worth. We also list the advantages and disadvantages of taking it.
If you wish to try other writing classes, you can look at the ones we list towards the end of this MasterClass Aaron Sorkin review.
Online screenwriting courses are popular because you can improve your skills as a screenwriter without leaving the comforts of your home.
You have many options now, and you can learn at your own pace. Compared to enrolling in a face-to-face workshop or studying at a university, learning online is much cheaper.
Before taking online screenwriting classes, you have to know your present skill level and your plan for the future. Your understanding of yourself and your capabilities are significant because every person learns differently, and you may be on a different path in your screenwriting career.
If you're a new screenwriting student, you may learn more with a Screenwriting 101 class before learning from Aaron Sorkin.
Screenwriting classes now occur virtually, so you don't have to go to class. You can take them in the comforts of your home or even at the bar down the street.
These classes aren't inexpensive, so it's right that you wonder if you're getting your money's worth. If you're a beginner, you can buy a couple of books or read online resources.

If you're struggling with screenwriting, you may want to enroll in a class because you can get feedback about your work. Screenwriting classes can benefit screenwriters who want to develop their process for creating, outlining, writing, and correcting their projects.
For other creative writing courses, check online Creative Live writing courses reviews and Masterclass vs CreativeLive on our website.
Aaron Sorking MasterClass Overview
Let's start this Sorkin MasterClass review by learning who Aaron Sorkin is and his qualifications in teaching screenwriting.
Who is Aaron Sorkin and What is he Famous for?
Aaron Benjamin Sorkin was born on June 9, 1961, in New York, USA. He is a well-renowned American director, writer, and producer who brought sharp dialogue and astute intelligence to plays, TV series, and films, which are often set in the world of entertainment, law, or politics.

He started as a stage actor in New York City but eventually turned to dramatic writing. His third script, A Few Good Men (1989), became a success on Broadway and ran for at least a year. He sold the film rights and became an acclaimed film in 1992 that starred Jack Nicholson and Tom Cruise.
Other works of Sorkin include:
Malice (1993) — movie;
The American President (1995) — movie;
Sports Night (1998 – 2000) — a TV series;
The West Wing (1999 – 2006) — a TV series;
Studio 60 on the Sunset Strip (2006 – 2007) — a TV series;
The Farnsworth Invention (2007) — a Broadway play;
Charlie Wilson's War (2007) — movie;
The Social Network (2010) — movie;
Moneyball (2011) — movie;
The Newsroom (2012 – 2014) — an HBO series;
Steve Jobs (2015) — movie;
Molly's Game (2017) — as director of the movie;
To Kill a Mocking Bird (2018) — Broadway play adapted from Harper Lee's book.
What Is Aaron Sorkin's Masterclass About?
Legendary screenwriter Aaron Sorkin collaborates with MasterClass, an online education platform, to provide a screenwriting class. It has around eight hours' worth of lessons in 35 videos wherein he shares his rules of dialogue, character development, and dialogue.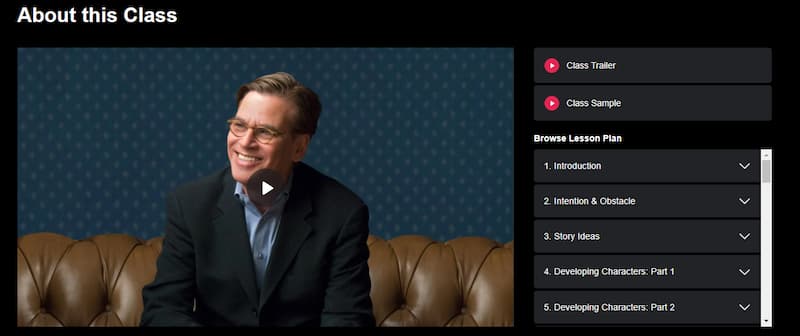 He also comments on some of his students' works and cites real-world examples from his experiences in writing plays, TV shows, and movies.
How Does This Class Work?
The Netflix-quality videos show the cheeky sense of humor of Aaron Sorkin. You'll realize why MasterClass is the Netflix counterpart for online education. He talks to the camera for each lesson, so you get the feeling that he's talking to you.
As you go through the topics, you'll sometimes have access to clips of his screenplays to help you understand the point he's making.
The MasterClass class from Aaron Sorkin is an excellent resource for intermediate and advanced writers who want to learn how the guru works.
Screenwriters will learn valuable tidbits of tips sprinkled throughout the classes. It's not beginner-friendly because Sorkin doesn't teach the fundamentals of screenwriting in this class.

Is Aaron Sorkin's Masterclass Good?
Sorkin is a captivating option to teach a screenwriting class because he's one of the world's best screenwriters.
Although there are plenty of excellent writers, he can entertain people with his provocative speeches and dialogues.
However, he has this propensity to insert himself into plots and characters that are sometimes disastrous. His screenwriting class promises his learners that they'll write unforgettable screenplays at the end of his class.
Is It the Best Online Screenwriting Class Out There? 
Aaron Sorkin Masterclass is one of the best online screening classes. You can download the class workbook for every topic that includes assignments and further opportunities to learn. It's a printable PDF with a portion for your notes.
You can also get the scripts of A Few Good Men and The Social Network, so you can follow what Aaron is saying in his videos.

What Do You get in Aaron Sorkin's Masterclass?
You also have access to Office Hours, a feature that you can use to ask Aaron your questions. He may not answer all the questions, but you can see all his answers. You gain valuable insights from his responses.
There's also a discussion section at the bottom of each video where you can comment on the topic. If you wish to talk to fellow students, you can access The Hub, where you can talk about anything under the sun.
What the Class Consists of?
Sorkin breaks down his screenwriting lessons into 35 videos that run for around eight hours. You can download the workbook, which consists of assignments and a summary of each class. You have to complete the assignment before you watch the next lesson.
Introduction;
Chapter 2: Intention and Obstacle;
Chapter 3: Story Ideas;
Chapter 4 and 5: Creating Characters Part 1 and 2;
Chapter 6 and 7: Research and Incorporating Research;
Chapter 8: The Audience;
Chapter 9: Rules of the;
Chapter 10: Film Story Arc;
Chapter 11: Writing Habits;
Chapter 12 – 16: Group Workshop;
Chapter 17 and 18: Writing Scenes Part 1 and 2;
Chapter 19 and 20: Scene Case Studies (Steve Jobs and The West Wing);
Chapter 21: Writing Captivating Dialogue;
Chapter 22: The West Wing: Case Study on Dialogue;
Chapter 23 – 24: Rewriting the First Draft and Notes;
Chapter 25 – 32: Writers Room (The West Wing);
Chapter 33 – 34: Pitch Sessions: Group Workshops;
Chapter 35: Closing Thoughts.

Who Is It Designed For?
The Aaron Sorkin MasterClass is for people who want to learn the different aspects of movie-making. It's for screenwriters who want to hone their skills further.
The screenwriting class is also for writers/directors who want to understand how the guru creates beautiful dialogues.
It's also for directors and producers who want to appreciate the process of screenwriting, even though they don't write. They can give directorial notes, collaborate with writers, or break down a script during shooting if they have complete knowledge of screenwriting.
Price of the Class
MasterClass offers a $180 annual membership with unlimited access to all classes. You can also pay $15 a month. It has a 30-day money-back guarantee if you're unsatisfied with the platform.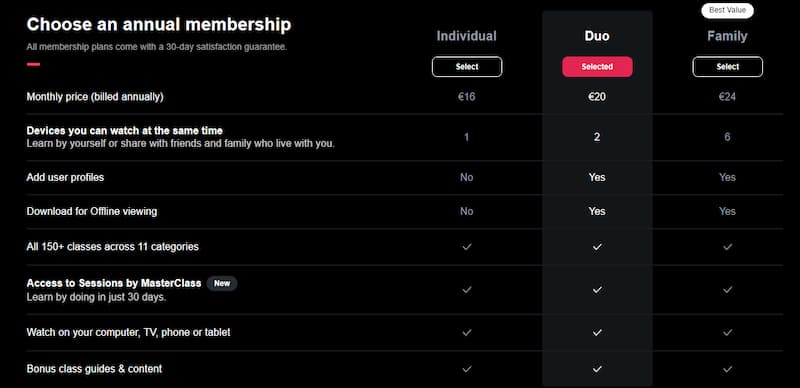 Quality of the Class
As a professional writer, you can take several routes because writing is personal. You can improve your creative skills by doing.
Although you have to understand the screenwriting fundamentals, you'll feel that your textbook knowledge falls secondary to your proactivity and inspiration at a specific point in your career. You have to understand yourself as a writer and take action.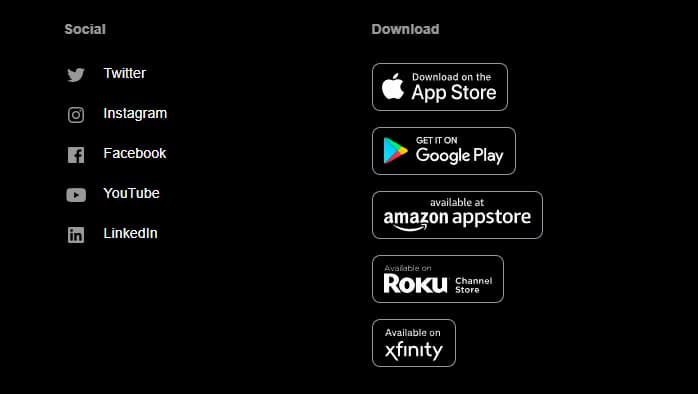 The screenwriting class from MasterClass featuring Aaron Sorkin will inspire you to write as you obtain practical advice on how to hone your skills and go through your writing process immediately.
Sorkin's lessons in the class aren't for everyone, but if you want to learn from him, you can start with this one.
Pros
The lessons are easy to understand.
Aaron uses very insightful anecdotes.
He covers every aspect of writing, and students can apply each lesson immediately.
You'll learn from his trinkets of information not found in textbooks.
You'll understand how to craft stories better from the master.
Sorkin uses real examples from his award-winning scripts.
Cons
Aaron taught some lessons in detail, while others are topics that are more general.
Some topic presentations are boring, so it's tiring to listen to him talk for 15 minutes straight.
He has a tendency to ramble and takes a long time to tell a story.
The class isn't for beginners.
You have to give time to writing because you'll only waste money if you don't plan to apply what Sorkin teaches.
You can't pay per lesson. You have to pay the $180 membership fee for a year.
Other MasterClass Classes
This MasterClass Sorkin review doesn't only feature the master screenwriter, but we also feature some classes that you may wish to take. Check James Patterson's MasterClass review.
Shonda Rhimes — Television Writing
Shonda Lynn Rhimes is an American author, screenwriter, and TV producer behind the medical drama Grey's Anatomy and Private Practice and Scandal, a political thriller Scandal. TIME magazine named her one of the "100 People Who Help Shape the World" in 2008.
Unlike the Aaron Sorkin class, she focuses on teaching compelling characters, writing a plot, pitching ideas, being a showrunner, and building a career on television.
Steve Martin — Comedy Writing and Acting
Stephen Glenn Martin is an American musician, writer, actor, producer, and comedian who rose to fame as a writer in the 1960s for The Smothers Brothers Comedy Hour.
He's now a successful author, actor, banjo player, pianist, and playwright who earned many American Comedy, Grammy, and Emmy awards.
Unlike the Aaron Sorkin class, his class focuses more on building hilarious characters, finding the comic voice, and performing confidently in from of crowds. Check a detailed Werner Herzog MasterClass review.
David Mamet — Dramatic Writing
David Alan Mamet is an American screenwriter, playwright, author, and movie director who received Tony nominations and won a Pulitzer Prize.
Unlike the class of Aaron Sorkin, his class will learn the nuances of dialogue, the rules of drama, and the skills to create a masterpiece and develop the writer's voice. Learn more about Neil Gaiman's storytelling MasterClass review.