Math is a complicated subject. Some students are predisposed to solving math problems, while others are more focused on languages. This has been the case for centuries. Sadly, colleges and schools don't ask which subject you like and want to study. You must be proficient in math and languages.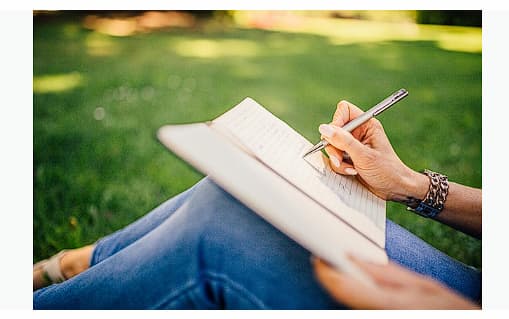 Luckily, plenty of online math skills learning websites can assist you. Today, we will test and review some of the most appealing options for math resources on the web. If you are looking for the best tutoring solutions, check our online list of the best tutoring websites.
Why should students consider EduReviewer's review?
Why should you even consider our reviews of the websites that help with math homework? Because we place ourselves in your shoes and we check out all the features, good and not so good a website has to offer. In the end, you can make a safe and right choice when using one site that we reviewed. Looking for reliable homework help? Read Princeton Review Homework Help reviews and discover why our students love our online tutoring services.
The mission for today will be to find and present you with the best websites to help with math homework. These are websites where you can easily get help, enjoy high-quality work, and get all of these at an affordable cost. Our mission is to assist you as much as possible so your education can be on the right path. Yes, this takes a lot of time and effort, but we can manage.
Criteria We Use to Rank the Math Games and Homework Help Websites
Websites that help you with math questions do come in different flavors. That's why we needed criteria that could be used on all of them. These factors can tell us how easy, safe, and professional a math topics website is.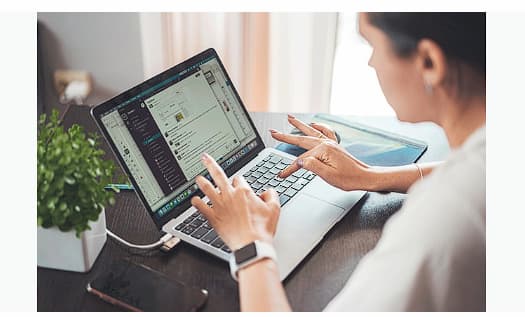 The factors can tell you the same things, so you can deduce how important these are. Anyway, below you can see all the factors we have been using.
• Quality – All the best math websites must provide top-notch quality. This means that content or anything else must be done with a lot of care by a professional writer and without errors. There is no need to add that 100% originality is mandatory.
• Price – Students have a limited budget. That's why it is crucial to find a website that has affordable rates per page and for their services in general.
• Additional services – Math websites almost always offer additional services that can assist you in other subjects with solving equations and calculus, writing essays, and so on. So, we also like to check those and include the differences in the reviews.
• Mobile App – Within the App, a student can place an order, get the help needed, and leave instant feedback. Consider that almost all students are smartphone users; you can imagine why this factor is essential today.
• Customer support – When a student needs additional help to solve an issue, 24/7 customer support is the only alternative. We prefer live chat, but other options are welcome as well.
• Guarantees provided – A website must guarantee money-back, privacy, and more. They can make a big difference.
Top 5 Math Sites to Help with Learning
Here is the section of answers you have been eager to see. Below are reviews of the top 5 websites offering help with your algebra and general mathematics for quite some time. We must add that we tested each and used the abovementioned criteria to rank them.
EduBirdie

Quality is top-notch!
Customer support is there for you 24/7.
EduBirdie is a great website for students to get assistance with their homework, formative assessments and play math games. It is also an excellent platform for students seeking math help while shooting hoops.
EduBirdie provides top-quality assistance for all high school and middle schoolers who struggle to answer math practice questions.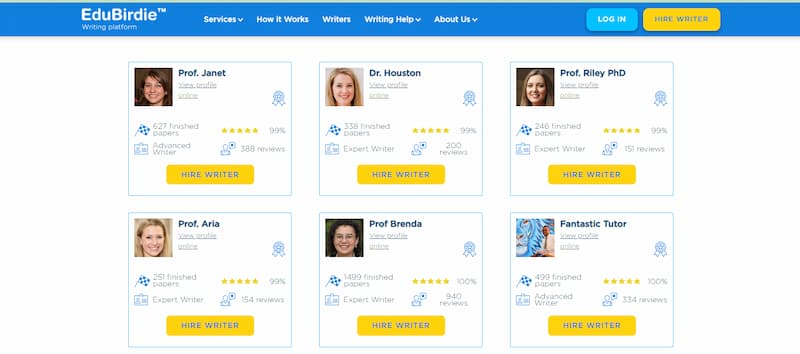 The platform has a team of professional math experts available 24/7 to help students with their math problems.
The experts provide step-by-step solutions to math problems, ensuring that students understand the math topics behind common problems, answer calculus questions, pass adaptive questioning tests, and can solve similar problems independently in the future.
The price for math problem help starts at $13.99. The price depends on the deadline, the high-quality problems that need to be solved, and the quantity.
Unfortunately, there is no app for this website at the moment. You will have to use a web browser. The quality of lessons is always top-notch. Read the full EduBirdie review.
Four hundred fifty writers are available to you at any given moment. You can get the homework done in less than 3 hours. The site allows students to communicate with the writers.
Additional services include essay writing, solving equations, online quizzes, editing, help with other subject answers, and other resources.
What we like
We like EduBirdie's affordability, quality of work, and timely delivery of solutions. The platform provides excellent value for money and ensures that students understand the concepts and can solve similar problems on their own in the future.
Something unique
One unique feature of EduBirdie is its one-on-one tutoring with an expert. The Standard package includes a one-on-one session with an expert, where the student can ask questions and get answers to clarify doubts.
This feature ensures that Pre-K and high school students understand the concepts and can solve similar equations or problems independently in the future.
Experts
EduBirdie has a team of professional math experts available 24/7 to help a whole class with their math problems. The experts have degrees in mathematics and are experienced in solving complex pre-algebra and math problems.
They provide step-by-step lesson plans and solutions to practice problems that are easy to understand. They ensure that Pre-K, middle, and high school students grasp the concepts of math practice questions and can solve problems independently.
Online rating/reputation
EduBirdie has an excellent online reputation, with a high rating on several review websites. The platform has received positive reviews from students who have used its services and found them helpful. EduBirdie has also been praised for its timely delivery, quality of work, and affordability.
PapersOwl

100% original math learning services.
Confidentiality is guaranteed.
The App isn't available at the moment.
Prices may be higher than some other top math games and homework help websites
PapersOwl is an online academic writing service that assists students with various academic tasks, including math topics and assignments. The platform provides a range of features that make it one of the best mathematics help websites.
PapersOwl gets great testimonials from students from all over the globe. They primarily focus on writing services, but you can choose mathematics when placing the order. They can assist you with over 30 subjects. Unfortunately, the App isn't available at the moment.

All services are done carefully; each is 100% original and plagiarism-free. Customer support is available 24/7; yes, live chat is open too. It is one of the best websites for Pre-K and middle school students to help with math learning. Read the full
review of PapersOwl.com
.
PapersOwl offers a range of features that make it stand out from other online math homework help websites. Here, you can choose your math teachers or writers, which means you can select an expert with the qualifications and experience that suits your needs.
Another feature that sets PapersOwl apart is its 24/7 customer support. It means you can get help with your math problems anytime.
Experts
PapersOwl employs a team of qualified and experienced tutors ready to help you with your homework and share resources. The experts have degrees in math and related fields and extensive experience helping students with practice problems.
They are familiar with various basic math and geometry concepts and can help you with algebra, geometry, calculus, and other branches of math.
Downsides
One downside of PapersOwl is that its prices may be higher than other math study websites. However, this is balanced by the quality of the work and the expertise of the math experts on the platform.
Something unique about PapersOwl
One unique feature of PapersOwl is its bidding system, which allows writers to bid on projects. This means you can select the writer with the best bid and most suitable answer, which can help you save money on your math homework help.
Additionally, PapersOwl offers a range of other services, such as essay writing, editing, and proofreading, which makes it a one-stop-shop for all your academic writing answers.
Online rating/reputation
PapersOwl has a very positive online rating and reputation. It has an average rating of 4.7 out of 5 on Trustpilot, based on over 2000 reviews. Many reviews praise the platform's timely delivery, quality of work, and customer service.
Edusson

Great App available for Android users.
Get help with math problems within 3 minutes.
App does not support iOS devices.
Edusson is a popular online platform that provides high-quality math homework help to students. The website has gained a strong reputation in education due to its outstanding features, excellent rating, reasonable pricing, and top-notch experts.
Edusson offers various math assignment services, including solving equations, math problem-solving, math research papers, math coursework writing, math contests, and more.

One of the most notable features of Edusson is its easy-to-use platform. The website has a simple and user-friendly interface that allows students to find the help they need quickly.
This great website offers a simple ordering process, enabling students to place their orders quickly and easily.
Moreover, the platform provides students with direct communication with their assigned math experts via weekly emails or chats, making clarifying doubts or asking for additional explanations easy.
Another great feature of Edusson is its online rating and reputation. The platform is rated on various review websites such as Trustpilot and Sitejabber.
Additionally, the website has an excellent reputation for providing timely and accurate solutions to math problems, including calculus, trigonometry, geometry, algebraic equations, etc.
Regarding premium subscription pricing, Edusson offers reasonable rates for its services. The platform has a transparent pricing policy; students can view the pricing structure before placing orders. Edusson offers competitive prices, making it affordable for students seeking homework help.
When it comes to value for money, Edusson provides excellent value for money. The platform offers top-notch services at an affordable price, which is beneficial for students who may have limited budgets.
Additionally, the platform provides a money-back guarantee to ensure students' satisfaction with the services.
Edusson has a team of expert math teachers and tutors who are well-educated and experienced. The platform only hires the best experts who have proven their skills in working with figures. These experts hold advanced math degrees and have experience teaching or tutoring students.
This is one of the math homework help websites where you can enjoy 100% privacy, and it won't share the information with anyone. It ensures that students receive high-quality services and accurate solutions to their mathematics problems
Additional services include all types of writing, even movie reviews. The price starts at $7.5, and this is the most affordable website. Plagiarism-free and money-back guarantees are offered.
Wyzant

An excellent app for both iOS and Android users.
The best tutoring service in the United States.
Might be slightly more pricey than previous options.
A limited number of tutors.
Wyzant is a world-class education website to help with math problems and to find and hire a professional tutor. They do offer an app for smartphones. Android and iOS are supported. Remember that the site operates in the United States and therefore offers tutors from this country.
Read the full
Wyzant.com review
.

Wyzant is a leading online platform that provides personalized learning solutions to students of all ages, especially in mathematics. It offers an extensive range of free tutoring services to help students of all levels to overcome their math coursework problems. It has become one of the world's best math classroom instruction and helps websites.
Wyzant offers several features that make it stand out from its competitors. It provides personalized, one-on-one tutoring sessions with certified and experienced math tutors; any student can schedule their sessions at their convenience.
The platform also offers virtual whiteboards and messaging options for real-time communication during sessions. Additionally, Wyzant provides math resources and tools, such as online quizzes, worksheets, and practice tests and answers, to enhance students' learning experience.
Experts
The service only works with qualified, experienced, certified tutors, ensuring students receive high-quality tutoring services. Tutors are selected based on their expertise, teaching experience, and ability to communicate effectively with students.
Students can choose between lessons from various tutors with different backgrounds and teaching styles, ensuring they find the perfect match for their learning needs.
Pros
One of the main advantages of Wyzant is its personalized approach to learning. Students can work one-on-one with experienced tutors to get the help they need with any math problem and coursework.
The platform also offers a range of resources and tools to enhance the whole math learning experience, especially for students facing issues with calculus and other complex topics.
Cons
While Wyzant offers competitive pricing for its tutoring services, some students may find the cost higher than other math apps or assignment-help websites.
Additionally, the availability of tutors may be limited in some areas, making it difficult for Pre-K and high school students to find a tutor who answers their questions and meets their needs.
Online rating/reputation
Wyzant has an excellent online reputation, with a 4.9-star rating on Trustpilot and a 4.7-star rating on Google reviews. Students consistently praise the tutors' quality, the platform's convenience, and the personalized approach to learning.
Users can contact customer support via email, phone, or live chat. Sadly, only some of the options are supported at all times. The prices are between $30 and $40.
Every tutor can set their rate. The site used to charge a 40% commission, but they lowered it to 25%, making the process more affordable. Besides math help, you can get assistance with any other subject.
Chegg Study

Customer support is available 24/7.
An exciting option you can use to solve all math-related word problems and pre-algebra questions.
Contacting support isn't intuitive, and getting the information may be an issue.
Some students have reported difficulty canceling their subscriptions, which can be frustrating.
Chegg Study is a popular online learning platform that offers students a wide range of academic resources. Among many more features of its offerings, Chegg Study is widely recognized for providing exceptional Math Homework Help.
Chegg Study is one of the best online math help websites you will like. You will need a monthly subscription for $14.95. After that, you can get editing, help with math or other subjects, and so much more from professionals.
Read the full
Chegg review
.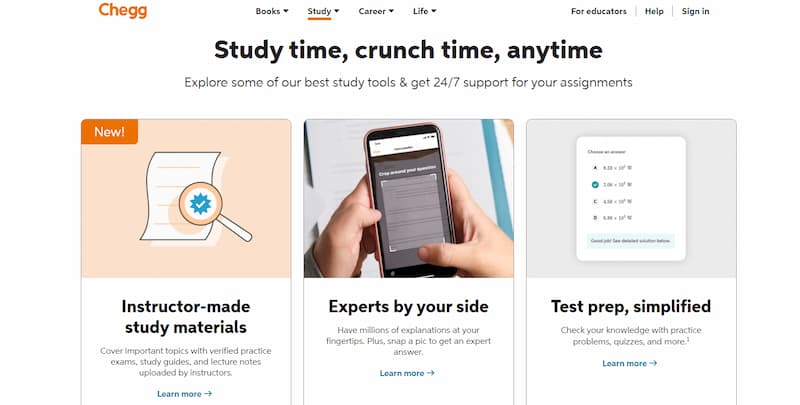 The website offers four apps, and all of them are available for iOS and Android devices. Customer support is available 24/7, and you can use either a live chat or a call, but it could be more intuitive, and getting the information may be an issue.
Chegg Study offers various features that make it the best Math Help website. Firstly, a team of experienced and professional tutors is available 24/7 to help students solve their online Math problems.
Secondly, Chegg Study provides step-by-step solutions to Math problems, making it easy for grade-level students to understand and learn multiplication, calculus, rational numbers, pre-algebra, and other Math concepts.
Chegg Study also offers Math video lessons, word problems, practice math skills, educational games, tests, and flashcards that help students master math concepts like calculus, trigonometry, algebraic equations, geometry, and other lessons.
Something unique about Chegg Study
Chegg Study's unique feature is its Chegg Study app, which allows students and parents to access homework help, lessons, and other resources on their mobile devices. The App is available for iOS and Android devices, making it convenient for students to study on the go.
Additionally, Chegg Study offers a 21-day satisfaction guarantee, allowing students to cancel their subscriptions within 21 days if unsatisfied with the service.
Online Reputation and Rating
Chegg Study has an excellent reputation and rating online. It has a Trustpilot score of 4.4 out of 5, with most customers praising it for its superb service, affordability, and quality of tutors. Chegg Study has also been recognized by various organizations, including Forbes, CNBC, and TechCrunch, for its innovative approach to education and commitment to helping students succeed.
Price and Value for Money
Chegg Study offers various premium subscription packages at affordable prices. For $14.95 per month, students can access complete textbook solutions and expert Q&A. For an additional $9.95 monthly, students can access the Chegg Study Pack, which includes Science lessons and Business courses, and the Chegg Study app.
Experts
Chegg Study has a team of experienced and professional tutors who are experts in various Math topics. They are available 24/7 to assist parents and students with instant feedback on math problems, provide step-by-step solutions, and offer specific Math questions and video lessons.
Chegg Study's tutors have advanced degrees in Math and are experts in their respective fields. They are passionate about teaching and committed to helping students succeed in Math with web-based assessment programs and tests.
FAQ About Math Homework Help Websites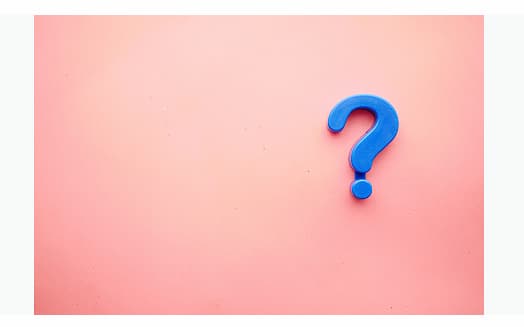 What should you look for on the best math websites for basic math help?
Parents and students must consider the quality offered, the National Council of Teachers of Mathematics accreditation, and the required price. Add the ability to hire any writer and use additional services. Though you can get free resource catalogs from free websites, the services are often limited compared to more features you get with paid subscriptions.
Advantages and drawbacks of using the math problems writing service
The benefits are better papers, better grades, and more time to invest in other subjects. In addition, math websites to help with homework are real-time savers since you can study at your own pace. A downside is that you will need help understanding a problem the next time it is presented.
Who should help you with math?
Only a person proficient in the course can help you. This can include friends, parents, teachers, or tutors. Of the three, professional tutors found on websites of this kind are the most effective.
Where can I get help with math safely?
You can get help on any of the websites above. We tested all the websites to help you with your math questions, and we can provide you with the reviews you will need to look at. In addition, all the websites are safe and offer confidentiality.
How can I choose the best website that will assist me with math skills?
To find the best website, you must look at the quality offered, certification from the National Council of Teachers of Mathematics, the services provided, and the cost. Opt for sites that can simplify complex concepts in trigonometry, calculus, etc., and are good at making math social and fun to learn. Then, when all boxes are checked, you have the winner.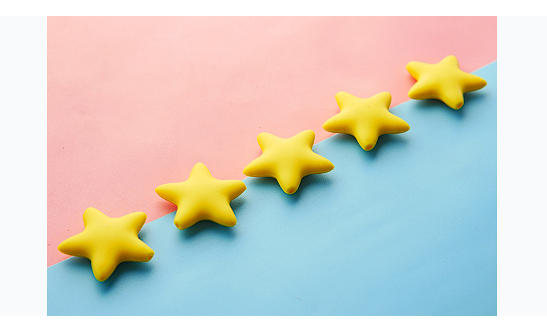 Is it legal to use these math websites?
Using these websites is legal for Pre-K, middle schoolers, and high school students. Most sites will only offer terms of services if they affect college policies, and it's usually addressed to the parents and students.
Conclusion
Math assistance websites are great if you want more time, better grades, and master math once it is for all. Now you know where to get this type of help and which factors you need to focus the most attention on.
In other words, these are the best math problems writing services to assist parents and students with all sorts of problems cutting across common topics like trigonometry, calculus, or any other pre-algebra or math-related problem.