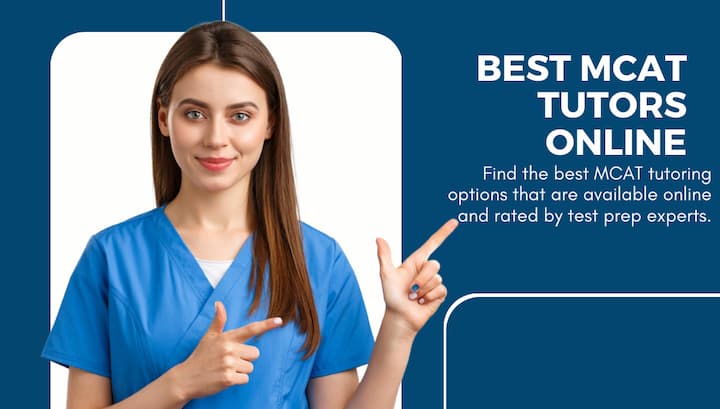 Ace the LSAT: learn from the best tutors online. Proven strategies & insider tips. Boost your score & secure your dream law or med school admission. Start your journey now!
Finding the Right Tutor: Private MCAT Tutor vs. Online MCAT Tutor
Whether opting for a private MCAT tutor or an online MCAT tutor, consider the following:
Expertise: Look for an MCAT expert with rigorous training.
Flexibility: Online tutors can offer more scheduling flexibility.
Specialization: Some tutors specialize, such as an MCAT verbal tutor, catering to specific sections.
As prospective medical school students, you already know that the MCAT is the biggest standardized test in medical school application you must take before you can get admitted into medical school.
Scoring within 472-500 might be good, but every student knows that simply being good enough doesn't cut it anymore.
Achieving a score that high is more than simple study; extra tutoring sessions, planning, and assessment are needed to position you above the next person.
Many academic tutoring services claim to offer the best MCAT tutoring services, but the sheer number of them can be overwhelming.
There's no need to fret because our team has evaluated the top 5 MCAT tutors, and in this review of other mcat tutors, we will discuss their ratings, price, value, etc., so you can choose the most suitable one for your examination.
Let's get into it.
Complete Comparison
Here is a table comparing all the MCAT prep services below:
Package
Varsity
Blueprint
Princeton
Kaplan
Course
●       MCAT 5-week

●       MCAT 10-week

●       Private Tutoring

●       Online course

●       Live online

●       MCAT 513+

●       515+ Immersion

●       Live Online

●       Self Paced

●       On-demand

●       Live online

●       In-person

●       Private Tutoring

Price
●       $799
●       $2099
●       $3199
●       $1699
Books
None
Hard copy and flashcards
AAMC study materials
Hard copy
Money back guarantee
No
No
Yes
No
As you set your sights on the MCAT, consider the strengths and weaknesses of different test prep materials, test prep companies and providers. We've compared Blueprint vs Kaplan MCAT courses to help you make an informed choice.
Best MCAT Tutors
According to Joseph Campbell, "The job of a tutor is to teach students to see vitality in themselves." With that said, let's take a look at the in-depth study of these MCAT tutors and what they offer students:
Varsity Tutors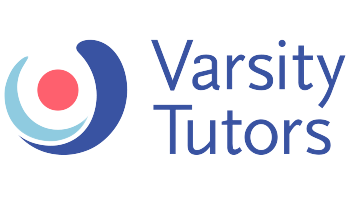 Affordable service.
For those who are thinking about subscribing to their courses, the feedback from previous and existing subscribers is dominantly positive.
It only has three packages, which isn't super comprehensive.
When we visited the official homepage of the MCAT varsity tutors site, we confirmed that their packages are divided into three major groups.
We were initially a bit skeptical because other MCAT programs have up to five different packages.
Here is the breakdown of their offers:


MCAT 5-week Prep Class


MCAT 10-week Prep Class


MCAT Private tutoring


MCAT 5-week Prep Class

In this class, students will work closely with expert tutors to review and learn materials while utilizing all the necessary strategies to help you score high in the upcoming test. This class comprises 10 tutoring sessions, and it takes place twice a week for 5 weeks. Each tutoring session spans two hours.
The Varsity 5-week MCAT tutoring session tutoring package cost is one of the most affordable because it costs $799. Each tutoring package session costs $79.90 at $39.95 per hour.
The typical size for this class contains about 6-9 students, which means that the instructor has enough time to meet each student's needs since the population isn't so large.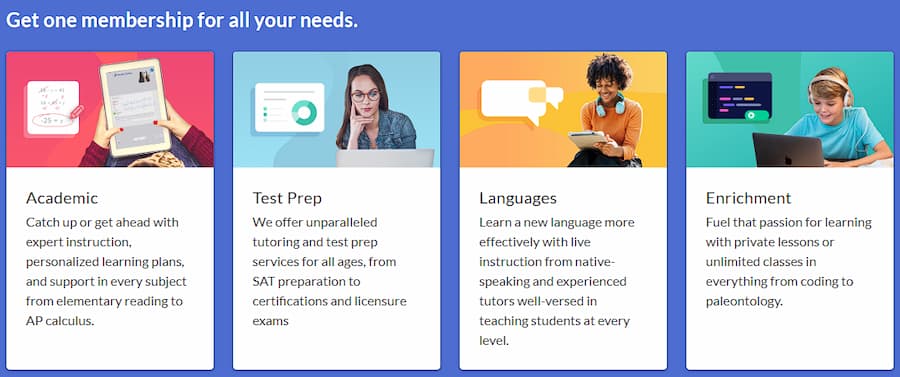 Here's what you'll learn in this class:
Familiarize yourself with the four sections of the MCAT;
What to expect from the structure of the test, using all the tested and trusted concepts and score strategies;
The key tips and rules to keep in mind while taking each section of the 7.5-hour long exam;
The rationale behind correct and incorrect answer choices.
Unlock your potential to excel at the MCAT with comprehensive review materials and strategic test-taking techniques. Find out how Princeton Review's MCAT prep course could be your key to success.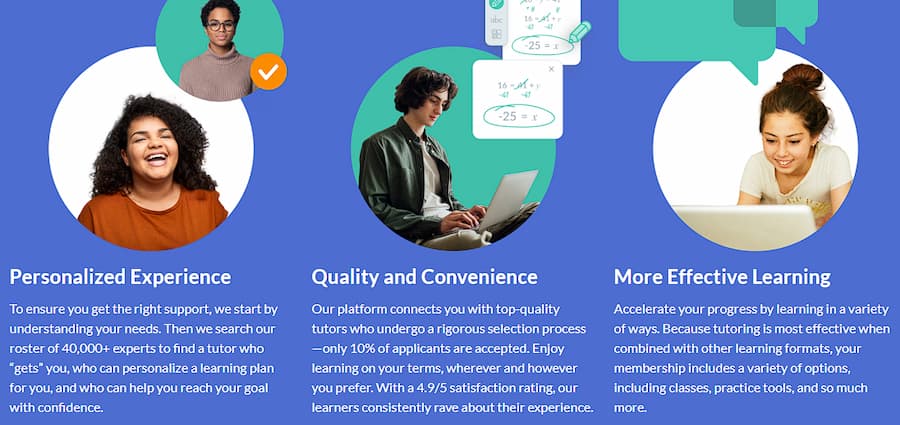 MCAT 10-week Prep Class
If you would like slower, drawn-out learning sessions, with enough time in-between to study and get accustomed to each lesson, then you can take the 10-week study session with Varsity tutors.
The 5-week is compressed into two sessions for five weeks, but here, you will have to take one session of two hours per week for 10 weeks.
The course is also affordable and costs the same as the 5-week prep course. You pay $79.90 per session each week for ten weeks. The syllabus is also the same as the one above; it is drawn out and gives students more time between sessions.

MCAT Private Tutoring
This is one of the best MCAT tutoring packages because it allows the liberty of personalized tutoring learning style.
In a class with 6 or 9 other students, the tutor might not be able to take a special interest in each student and lecture them based on their strengths and weaknesses. However, a private tutor can do that for you.
Ahead of the exam, they will size your understanding of certain topics and plan your syllabus to highlight your strengths and cut down on weaknesses.
Depending on your needs, location, and qualifications of the tutors you choose, the MCAT tutor cost might be between $70 to $100 per hour.

One thing about Varsity tutors is that they are affordable and perfectly suitable for students needing close tutoring hours.
Advantage: Affordable service.
Disadvantages: It only has three packages, which isn't super comprehensive.
For those who are thinking about subscribing to this course, here's feedback from previous and existing subscribers:

Blueprint MCAT Prep

Personalized study tools and flexible schedules.
Blueprint is another academic platform that has been getting the buzz as the best MCAT tutor, so naturally, we decided to also assess this company to decide whether they offer all they claim.

Firstly, they only offer two packages for students who love self-paced courses.
Some students do not have enough leisure time to follow a schedule, especially when it occurs at certain times of the week.
Due to their irregularities, the self-paced course is great because it lets them study at only convenient times.
However, the only difference between both courses is that one offers live online classes while the other doesn't.
Let's take a look.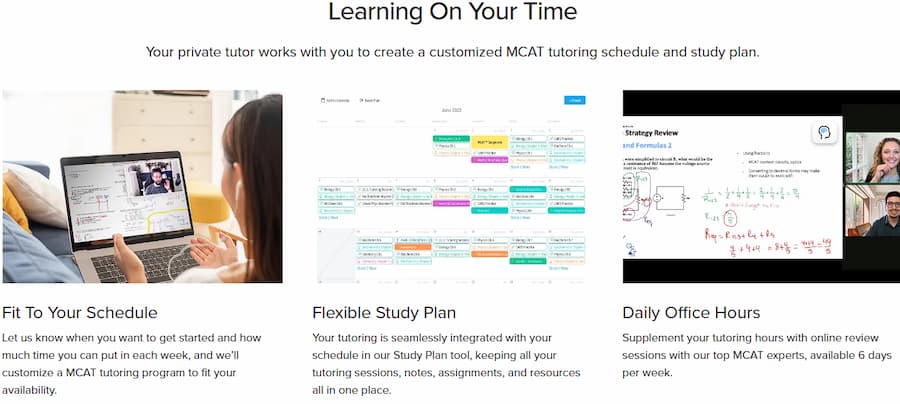 Blueprint Online Course
This program has been proven to increase your MCAT score plus 13 points on average.
It is full of illustrations and animations of complex processes to help you better understand these chemical processes and retain the information better than when it just notes.
They also use advanced analytics during mock tests to help students decipher their strengths, weaknesses, and reasoning skills.

Here's what they have on offer for this course:
Full lengths mock practice exams and realistic interfaces;
160 learning modules containing useful content, quizzes, and tips to help you retain information better during exam preparation;
2000 more questions have now been added to the study materials to make it 4000;
1600 flashcards have been added as resources to track your progress;
Customizable study planner;
Highly engaging videos, images, and materials that are friendly to be used on a mobile phone.

The access to this course is divided into three, so students can pick the most suitable one for them:
6 months ($350/month) billed as $2,099
9 months ($283/month) billed as $2549
12 months ($237/month) billed as $2,849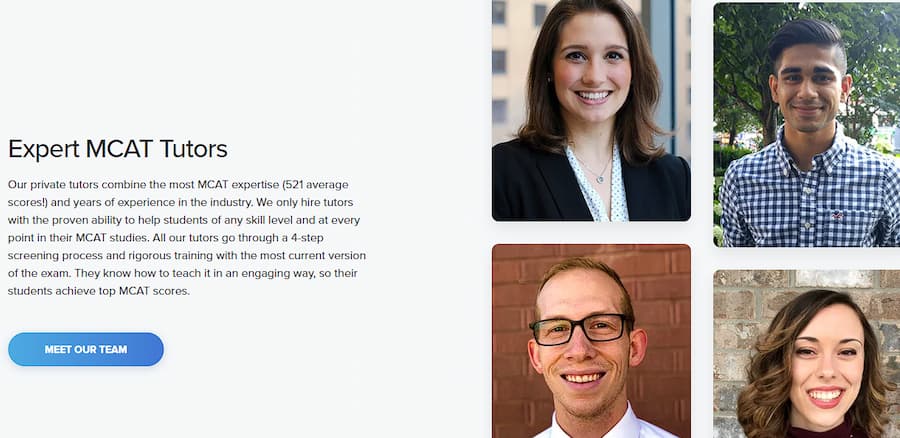 MCAT Live Online
The company claimed that students who took this course could raise their scores to +15 points on average, making it one of their best MCAT tutoring services.
It is so like the online course, only two 517+ scoring instructors are invited to teach you in live online classes here.

Here's what this course has to offer:
40 hours of instruction, split over 16 lessons that spans 2.5 hours each. These lessons will help you apply what you learned in your modules.
Sturdy study structure with all the flexibility you need to take classes whenever it's convenient for you.
As long as you have access to the class, you can do as many retakes as possible to help you cover complicated sections of the test.
Up to 1600+ flashcards to help you learn.
160 learning modules with videos, quizzes, and tips to help you in class work.
Over 10,000 practice questions, 15 full-length MCAT practice exams, 6 MCAT content and strategy books.

The tuition for this class is:
6 months of access ($2,299);
9 months of access ($2,699);
12 months of access ($3,599).

One unique property of Blueprint is that it is merged with Next Step, which is also an expert in academic content, and together will give you enhanced and powerful analytics for a great score.
Advantage: Personalized study tools and flexible schedules.
Disadvantage: No private tutoring.

However, for interested students, there are a few comments from students who have used Blueprint. Check them below: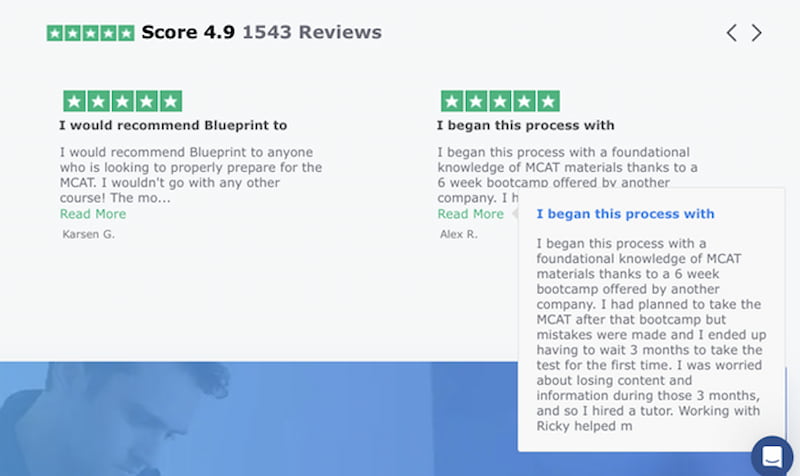 Princeton Review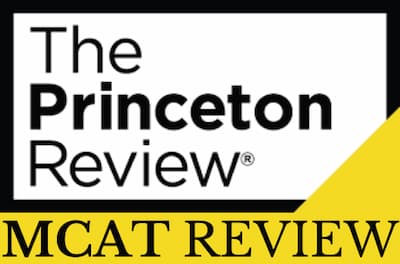 Comprehensive packages that are well suited to every student.
The mobile version isn't optimized.

One thing we quickly appreciated during our Princeton review assessment is that they have 
comprehensive MCAT courses
 and enough choices for students to pick from.
Whichever package you go for, you will have access to all AAMC materials, a structured schedule to help you hit the 513+ bandwidth, and experts to help you navigate each module.
They also have one of the best MCAT tutor practices because they have some of the highest score results in the industry.
Here are some of the programs they offer:


MCAT 513.


515+ Immersion.


Live Online.


Self Paced.



MCAT 513+
In our experience, this score was designed to get you a score of 513+ or above, within that percentile.
If you want to earn the score of those students who have previously been admitted into your preferred medical school, this is the package for you.
Here is the course structure for the MCAT 513+:
First, an expert will identify your strengths and weaknesses.
Live classes for a total of 123 hours.
Personalized home drills to help you perfect the modules.
Full-length practice tests are taken every two weeks, personalized according to your weaknesses.
You will also have a one-on-one meeting with an expert study advisor to navigate the full uses of your resources.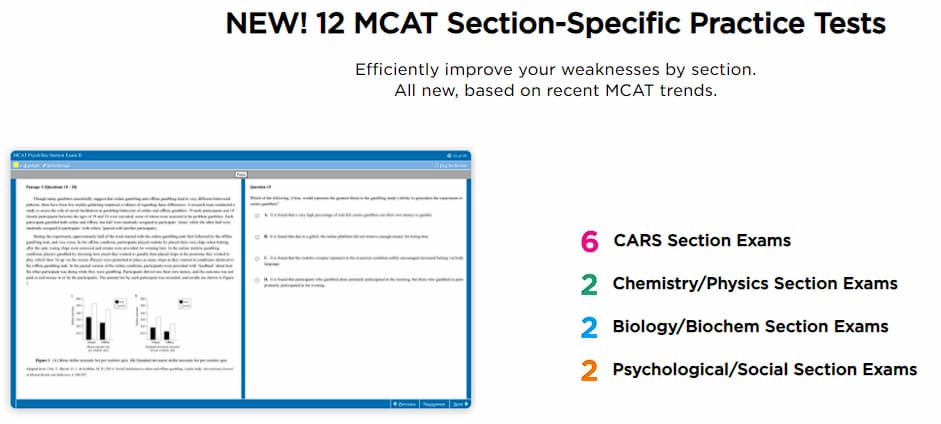 This program costs $3,199, and you'll get 123 hours of live instructions with the best MCAT experts on Princeton Review. This is divided into
Biology/Biochemistry for 33 hours.
Organic Chemistry for 12 hours.
General Chemistry for 18 hours.
Psychology/Sociology for 21 hours.
CARS instruction for 21 hours.

515+ Immersion
This very intensive course guarantees that a student will get a score of 515+ or higher, or they'll get their money back. It costs $6,449. Here's what is on offer when you pay for this course:
860+ hours, of course, instructions, practice, and expert support. This also comprises 195 live instructions by MCAT experts.
Personalized study with an advisor.
On-demand tutoring 24/7.
16 full-length practice tests, 4 subject-specific practice tests.
Payment will grant you instant access to all the study materials for MCAT (Printable MCAT Student Guide, AAMC Official MCAT Sample Test Solutions, and more).
All your classes will be led by trained experts and professionals.
11 comprehensive MCAT books with 4 exclusive titles.

Live Online
With this course, you can master MCAT in 16 sessions. According to our analysis, this is the most efficient prep, where you can master the modules in the shortest period. It's for those students who:
Need a brief but powerful curriculum to help them study for the MCAT;
Doesn't have time but can commit 2–3 days per week to their schedules;
Are sitting for their exams in less than 4 weeks.
This course costs $2399, and here are the course details:
40 hours of live instructions;
Live-streaming workshop;
One-on-one study meeting with 4-6 subject experts;
500+ MedFlix videos;
16 full-length practise test;
Interactive classes;
About 4000 practice questions.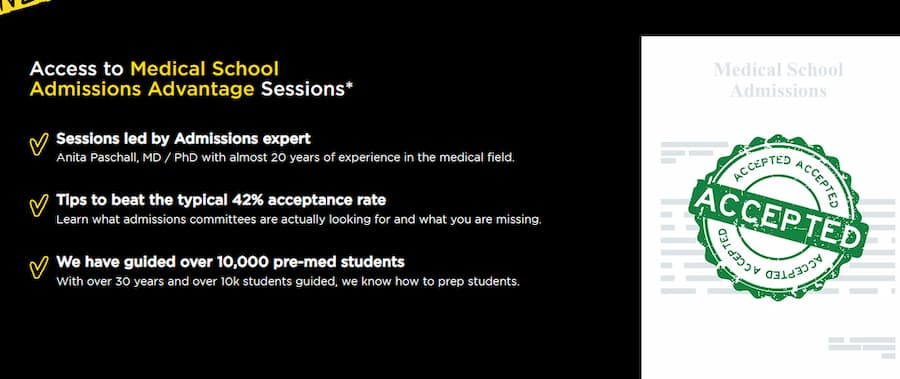 Self Paced
Here, all the modules and classes are curated so that you can take them at your pace. It promotes flexibility, which some students need. Although it is self-paced, here's what you'll get:
365 days access;
On-demand resources;
11 MCAT books;
1100+ hours of live instructions;
Live Q&A sessions;
Money-back guarantee if needs aren't met.
In this course, which costs $1699, you will learn all you need to pass the MCAT test and a diagnostic exam to help identify strengths and weaknesses.
Advantage: Comprehensive packages that are well suited to every student.
Disadvantage: The mobile version isn't optimized.
Here are a few comments from real users: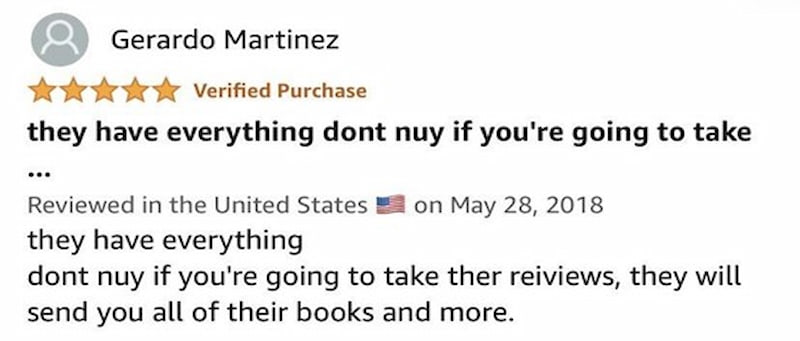 Kaplan

You'll get everything listed in the MCAT tutoring plus access to a tutor who scored 520> in the MCAT and one hour of consulting from a med school admission expert.
It is very comprehensive and offers private tutoring for students.
An outside class;
Instructors might take a while to respond.
You'll get everything listed in the MCAT tutoring plus access to online lessons from a tutor who scored 520> in the MCAT and one hour of consulting from a med or medical school and admission expert.


It is very comprehensive and offers private tutoring for students.




An outside class;


Instructors might take a while to respond.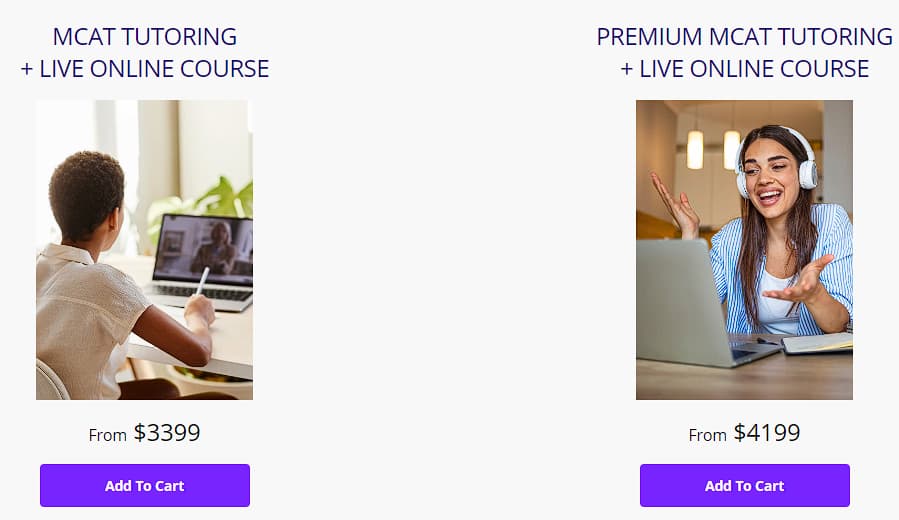 For over 80 years, Kaplan has been helping students prepare and pass their tests with flying colors, and we weren't at all disappointed in this review. They feature four courses with a Bootcamp where you'll take a 6-week intensive, uninterrupted MCAT prep course.
"Teaching is only demonstrating that it is possible. Learning is making it possible for yourself," said Paulo Coelho on the importance of learning.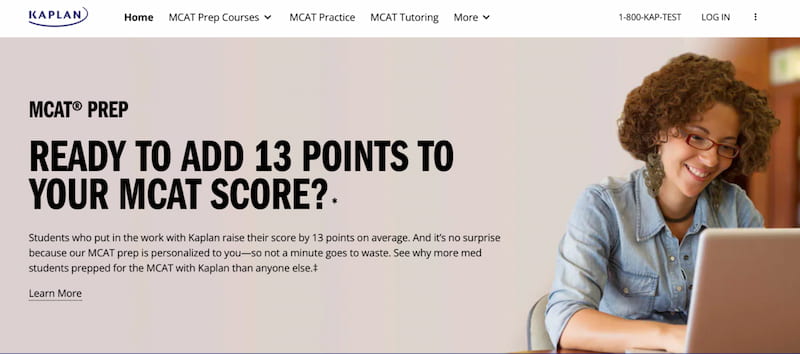 Here's how the packages are broken down:
On-Demand Course
In this personalized course, you can choose how much time you need for your test prep.
To give students a wide window to learn and strengthen their knowledge of all the important subjects, Kaplan has divided this course into three windows:
6 months $1699;
9 months $1899;
12 months 1999.
You get the same syllabus and curriculum for each package, but the difference is the time frame required to study.

Here are the basic things you'll get from any of the above programs:
Pre-recorded lessons led by a teacher are available 24/7 for your use.
A comprehensive study plan is available for your use.
A question bank that can be customized according to your personal needs and strengths.
17 full-length mock tests.
The mobile app that lets you access your account on the go.
Live streamed workshops.
An MCAT subject review set comprising 7 books.

Live Online Course
In this package, aside from your usual course modules, you will also be granted access to live instructions from high-value tutors with a top student rating.
In this section, there is also the choice to pick an access length that works for you:
6 months $2099;
9 months $2299;
12 months $2399.
Depending on how much you want to learn, you can choose any access above for your payment.
However, here's what you'll get:
3-hour online classes taken by MCAT experts for 16 times.
Personalized assignments curated using your strengths and weaknesses.
Access to unlimited workshops that will be live-streamed.
17 full-length tests.
Question bank containing 3000 questions.
All the official AAMC practice materials.

In-Person Course
Here, instead of receiving online courses, you can attend a physical class where you can interact with other students and teachers. This tutor will learn your pace and craft a schedule and syllabus that matches that without inconveniencing you.
Just like the other packages above, you'll also get separate time windows:
6 months $2399;
9 months $2599;
12 months $2699.

Here's what you'll get from these packages:
14 3-hour class schedules;
Personalized tests and assignments based on your strengths and weaknesses;
Immediate access to live-streamed workshops;
A 3000-question bank with a wide range of topics and subtopics;
17 full-length practice tests;
All the AAMC practice materials;
Virtual reality study app.

Private Tutoring
Here, you will never waste a minute of your test prep time because your master tutor, will work tirelessly to help you curate content, build questions, and develop realistic tests to help you build knowledge.
Unlike the other packages that are split into different time windows, here's how this one works:
MCAT tutoring + Live Online course for $2799:
40 hours of private tutoring with an expert;
Tailored assignments;
17 full-length practice tests;
Access to their free online resources for at least 6 months;
A 3000-question bank;
Unlimited live-streamed workshop;
7-book MCAT subject set;
All the official AAMC prep resources.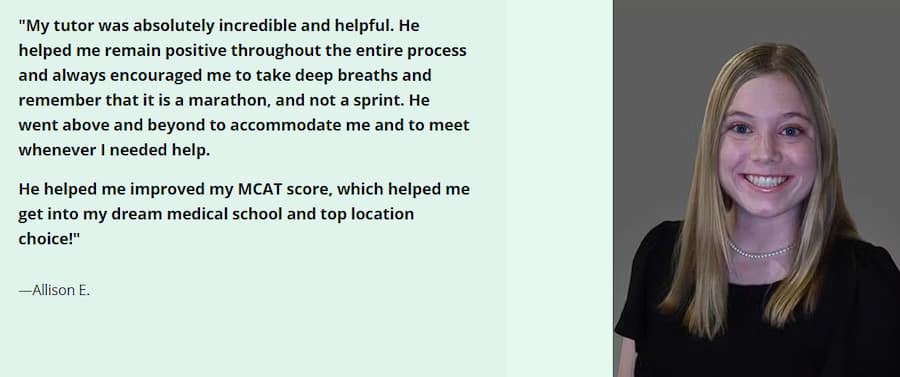 For the Premium MCAT tutoring + Live Online Course for $3999:
You'll get everything listed in the MCAT tutoring plus access to a tutor who scored 520> in the MCAT and one hour of consulting from a med school admission expert.
Advantages: It is very comprehensive and offers private tutoring for students.
Disadvantages: Outside class, instructors take a while to respond.
Here are some of the reviews from students who have used the Kaplan MCAT prep course: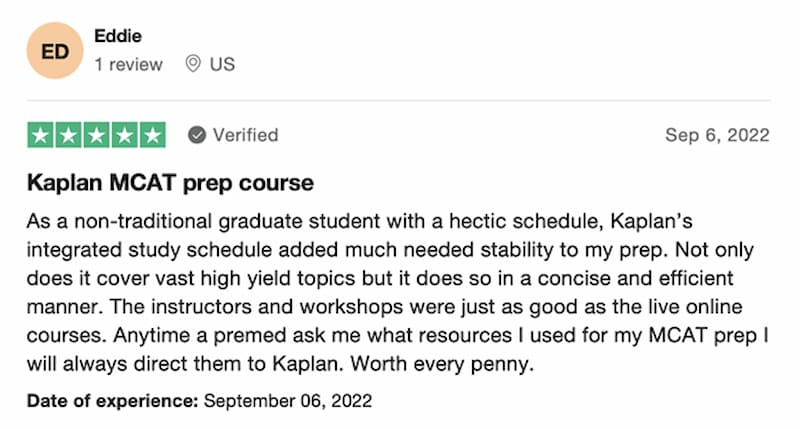 Wyzant

It is super affordable and personalized.
Change tutors whenever you like.
Schedule your lessons on your own.
There is no comprehensive package or a standard syllabus.

Although Wyzant is a little different, getting the help you need is still easy. All we did was state the academic areas we were struggling with, and then we chose a tutor and booked our lesson. It is unlike the other packages where you can choose from various packages.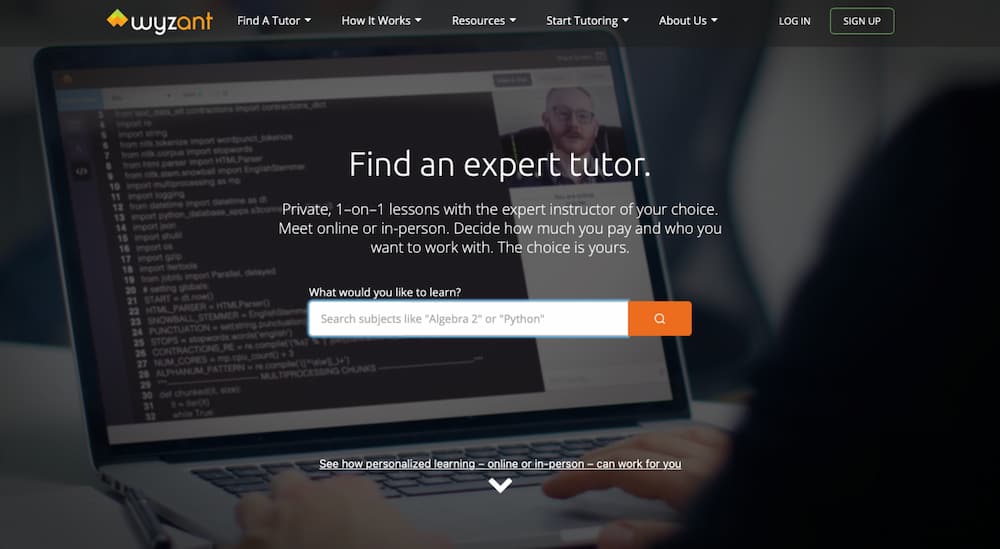 Here at Wyzant, you can only choose a tutor from all the available tutors on their site. Once you visit the Wyzant official homepage, you will find a search bar where you input what you need service for. In this case, it is MCAT.
Input MCAT into the bar, and a list of all the tutors in your location will be shown to you. There is no set price; each tutor charges a different price per hour based on their qualifications and experience.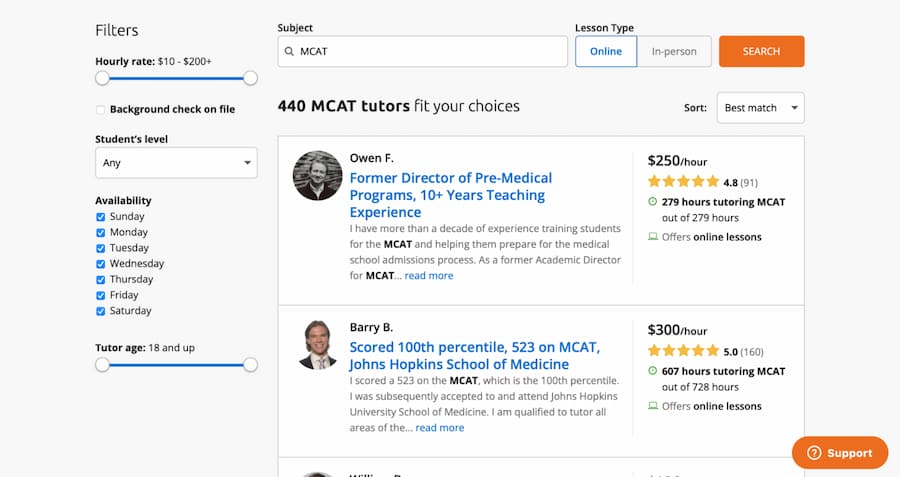 The unique thing about Wyzant is that you can choose your tutor for yourself, instead of depending on the site to make this choice for you.


Advantage: It is super affordable and personalized.


Disadvantage: There is no comprehensive package or a standard syllabus.


Here are the reviews from real-life users of the site and what they have to say concerning Wyzant: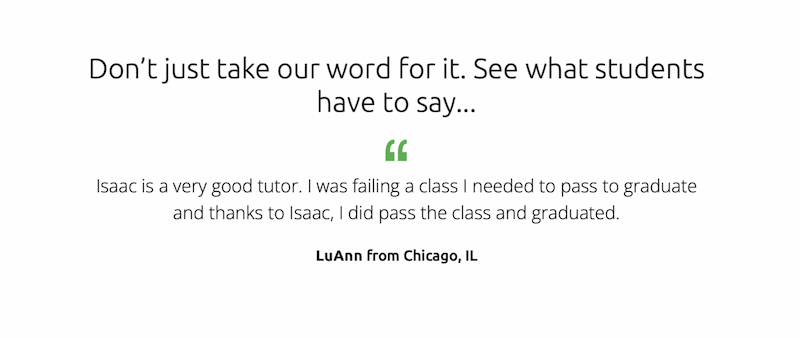 Success Stories and Testimonials
The journey to acing the MCAT is a unique and personal experience. Below, we share success stories from students who have navigated the path and expert opinions that shed light on the tutoring landscape.

Personal Experiences from Students
Samantha's Triumph with Private Tutoring:
Samantha struggled with the Biology section of the MCAT. After engaging in a private tutoring program, her score improved dramatically. "My tutor pinpointed my weaknesses and turned them into strengths," she shares. "It made a world of difference."
James' Breakthrough with a 10-week Prep Class:
James chose a 10-week prep class and found it transformative. "The structured schedule and expert-led lessons gave me the confidence and knowledge I needed," he explains. "I wouldn't have reached my goal score without it."
Alicia's Success with Self-Paced Learning:
Alicia needed flexibility in her study schedule and opted for a self-paced course. "The on-demand resources allowed me to study at my own pace and on my terms," she says. "I felt in control of my learning, which paid off."

Expert Opinions
Dr. Sarah Johnson, Medical Education Specialist:
"Choosing the right MCAT tutoring option is vital. It's not one-size-fits-all; it depends on the individual's learning style, strengths, and weaknesses. Personalized support can truly enhance performance."
Professor Michael Lee, Pre-med Advisor:
"Preparation for the MCAT goes beyond understanding the content. It's about mastering test-taking strategies, time management, and psychological readiness. Quality tutoring programs address these aspects and can distinguish between a good and an excellent score."
Rachel Adams, MCAT Instructor at Blueprint:
"In our program, we've seen how structured guidance can transform a student's approach to the MCAT. Whether it's live online tutoring instruction or in-person classes, connecting with an experienced tutor can unlock potential and lead to success."

Study Strategies and Exam Tips
Successfully tackling the MCAT requires not only understanding complex scientific concepts but also mastering effective study habits and exam strategies. Here, we delve into essential approaches teaching methods and study materials that have helped aspiring medical professionals achieve their desired scores.
Study Plans
Customized Schedule:
Crafting a personalized study schedule tailored to your strengths and weaknesses is vital. Break down the content into manageable sections, and allocate specific times to focus on each area.
Regular Review and Practice:
Plan regular intervals for review and practice exams. This approach can enhance retention and understanding of the material during practice exams.
Incorporate Different Learning Methods:
Including videos, flashcards, textbooks, and practice questions can create a well-rounded study plan that caters to different learning styles.
Time Management
Pacing:
Learn to pace yourself during both study and the exam. Practice with timed sections to simulate the real test experience.
Prioritize Areas of Weakness:
Focus more time on subjects or concepts you find challenging. This targeted approach ensures that your time is spent most effectively.
Balance:
Don't forget to include breaks and leisure time in your schedule. Burnout can significantly hinder progress, so it's essential to find a balance that works for you.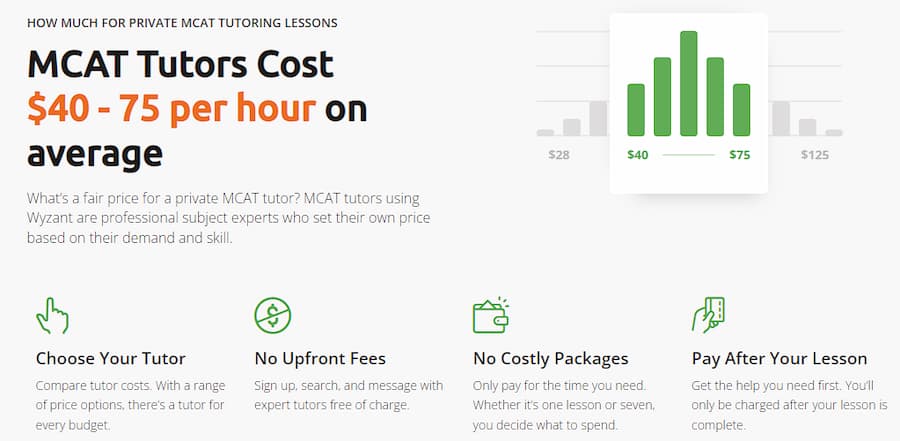 Subject-Specific Strategies
Critical Analysis and Reasoning Skills (CARS):
Practice active reading and summarizing main ideas. Work on understanding the author's perspective and the logic of the arguments.
Biology and Biochemistry:
Focus on understanding core concepts rather than rote memorization. Utilize diagrams and flowcharts to visualize complex processes.
Chemistry and Physics:
Practice solving problems and applying equations. Understanding the underlying principles is key, rather than simply memorizing formulas.
Psychology and Sociology:
Create flashcards or mind maps to remember key terms and theories. Connect concepts to real-world applications to deepen understanding.
Conclusion
Recap of the Best Options
The road to acing the MCAT is filled with various tutoring options, each catering to different needs, learning styles, and budgets. From comprehensive test prep companies with classes like the MCAT 5-week and 10-week courses to highly personalized private tutoring packages, students have a plethora of choices. Providers like Varsity Tutors, Blueprint MCAT Prep, Princeton Review, Kaplan, and Wyzant have emerged as top contenders, offering a mcat tutoring program with diverse formats and features. The availability of self-paced and live online courses allows flexibility, while in-person options cater to those seeking a more traditional learning environment.
Encouragement and Final Thoughts
The MCAT is a challenging but conquerable hurdle in the med school journey. Leveraging resources like MCAT practice tests, private tutors, MCAT studying materials, MCAT prep companies like Altius MCAT Tutoring, and the insights from the Test Prep Insight Team can make the process more manageable.
Remember, every student is unique, and the best approach combines various resources to fit your learning style, whether it's hire tutors, enrolling in prep courses, or diligently working through MCAT prep books. In this competitive and demanding phase, rigorous training, careful planning, and strategic utilization of all available resources are your keys to mastering MCAT strategy and embarking on a fulfilling medical career.
Embarking on the MCAT journey is both an exciting and challenging endeavor. It requires dedication, strategic planning, and the right support. While the multitude of options may seem overwhelming, remember that the right choice for you is one that aligns with your unique needs and goals. Trust in your ability to navigate this path successfully, utilizing the resources and strategies outlined in this article.
Investing in your MCAT preparation is investing in your future as a healthcare professional. The insights, comparisons, and testimonials shared here aim to empower you to make informed decisions. Believe in yourself, embrace the process, and approach the exam with confidence and determination. Your dream of entering the medical field is within reach, and the tools and support you need are at your fingertips.
Happy studying, and best of luck with your MCAT!
FAQ
What is the best MCAT tutoring service?
The best MCAT tutoring service is Kaplan. For over 80 years, this company has rendered top-notch private mcat tutoring services to students for their MCAT and other exams.
Is it worth getting a tutor for MCAT?
Yes, it is important to get a tutor. Although you can self-study, a highly qualified tutor can help you personalize your study, highlighting all your strengths and working on your weaknesses.
How much is average MCAT tutoring?
$799, which is the Varsity 5-week MCAT prep tutoring package. You can find other blueprint tutors, ones that are more comprehensive and in-depth, but they will cost higher.