There are many difficult obstacles to pass before becoming a doctor. Still, the MCAT practice exams are the most challenging, with a multiple-hour testing period where you have to prove years of knowledge.
The medical college test is a mandatory part before admission to the college. In fact, there are a few schools where MCAT is not required. But still most of the top establishments will need a certificate of successful test completion.
Therefore, applicants without a good MCAT score can forget about studying in the best medical schools in the United States, as well as in Canada.
Statistically, about 90,000 students take the test each year. If you are one of them now, we offer you our review of the best preparation courses that will help you pass the exam with flying colors without any worries.
Are MCAT Prep Courses Worth It?
Selecting the right MCAT course can make things easier because they include all the study materials that you will need to answer the practice questions and a comprehensive study plan to start the following months in advance.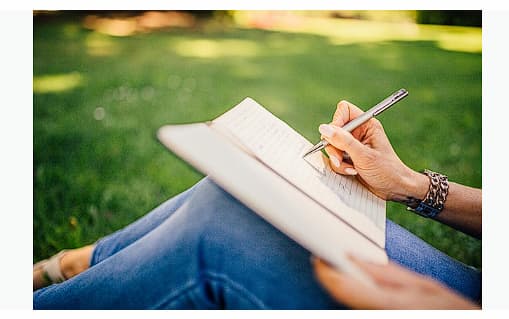 With clear explanations, interactive lessons, and practice tests for the medical college admission test, the self-paced course provides beneficial assistance. The question, however, is how to find which prep MCAT course is best for you and fits your learning style.
There is no data or statistics to rely on, and most recommendations for MCAT prep course are biased since they come from people who only tested one live online course. To help you pass the exam for medical school on the first try, EduReviewer provides you with this detailed overview of the most popular services.
Why Should you Trust our Review?
We provide in-depth peer-reviewed accounts of popular MCAT self prep educational services to assist students in finding the best live online course that guarantees academic success. Our team of expert reviewers values integrity and transparency in the market of the best MCAT prep courses.
Criteria of Our Testing
To ensure our evaluation process is rigorous, we looked at essential criteria that define the service quality of the best MCAT prep courses. We tested the platforms, performed an in-depth analysis of their features, and ranked them according to their performance.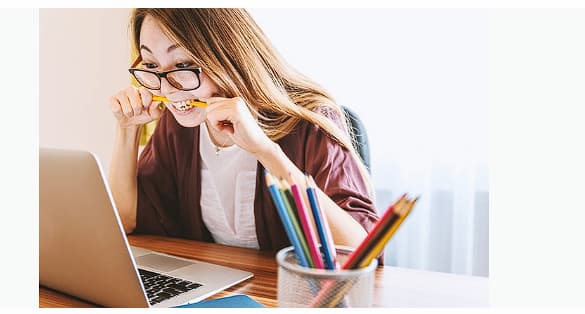 Based on such a holistic approach, we can differentiate the best MCAT prep courses. Here are the things we analyze before recommending a service:
Curriculum quality;
Duration of prep courses;
Adaptive study plans;
Professional instructors;
User-friendly and intuitive interface;
Mobile app capabilities;
Large database of practice tests;
Affordability;
Responsive support;
Quality guarantees.
What to Consider Before Choosing a Prep Course?
There are many companies that compete for recognition as the best online MCAT prep course. Before choosing to enroll in one, it's important to know that there are several types of MCAT prep courses, each presenting different advantages.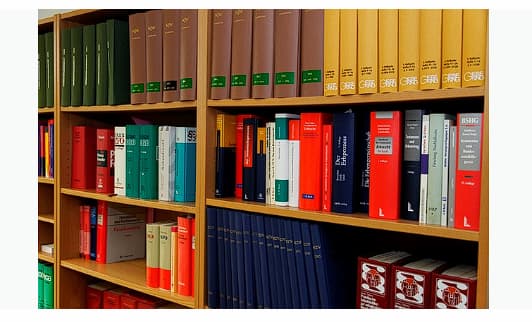 Some include only flashcards and video lessons, while others provide a thorough study plan with live MCAT tutors explaining the most complicated practice questions. Before choosing an online service, you should consider the following aspects:
What do customers' reviews say about this MCAT course?
What learning style do you prefer? Practice tests, video lessons, or live instruction?
What's your budget?
What features do you consider crucial?
Which are the most reputable MCAT self prep services?
Read on to discover an in-depth comparison of the best MCAT courses that offer the most helpful practice tests, video lectures, and study tools. Our review will assist you in selecting MCAT best prep course that can strengthen your knowledge, so you can ace the exam at top medical schools.
The Best MCAT Prep Courses
This section presents you with an overview of five contenders for the best MCAT prep courses. After analyzing their services, we've put together a brief list of pros and cons that will give you a glimpse into their main strengths and weaknesses.
Let's find out which company is the best in MCAT test prep out there. Here is the list of top companies:
Kaplan.com

MCAT channel;
Rich study materials to answer the practice questions;
Outstanding instruction;
High score guarantee.
Our Impressions
Having checked numerous MCAT prep courses, it is evident that Kaplan is the first choice for many students. The online system is an excellent alternative if you cannot be physically present at a Kaplan location.

Prices for the Program
Package Cost Materials you receive


On-Demand Course $1999-$2499


A detailed individual study plan


7 prep books


90 videos for material revision


Live seminars


The mobile application available for download on iOS and Android


16 pieces of training


More than 3000 practice questions for preparation


Video lessons that can be accessed at any time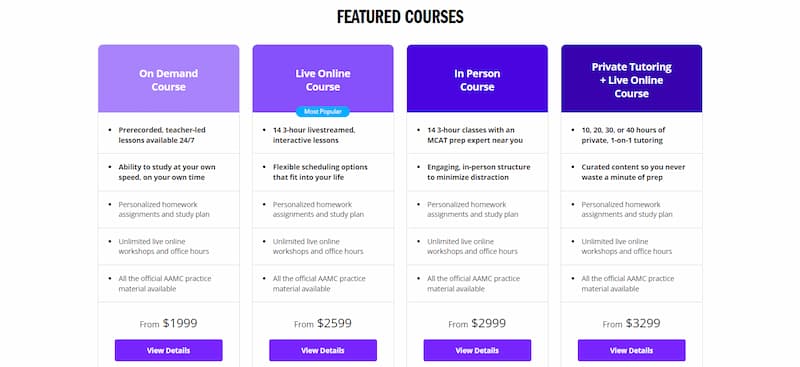 Live Online Course $2599-$3099


14 live classes


Individual homework


A detailed individual study plan


7 prep books


90 videos for material revision


Live seminars


The mobile application available for download on iOS and Android


16 pieces of training


More than 3000 practice questions for preparation


Video lessons that can be accessed at any time


Kaplan's Strengths:
The program provides a profitable combination of live instruction with tutors and courses where you choose the pace and materials yourself. With both options, you can choose the intensity of the training program.

As soon as you get access to the preparatory courses, you will be able to familiarize yourself with 7 books, 16 tests, and more than 3000 pre-prepared questions.
The program offers a mobile application so that you can have access to materials anywhere and anytime. The seminars can be viewed live from your smartphone or tablet.
The live sessions consist of 14 study cycles covering all sections for MCAT preparation. The class schedule is flexible, students can attend lectures on weekends.
Kaplan has also developed offline classes in Philadelphia, Los Angeles, and New York. Students living there can choose a package with this individual schedule, with the option of choosing up to 40 hours of private lessons.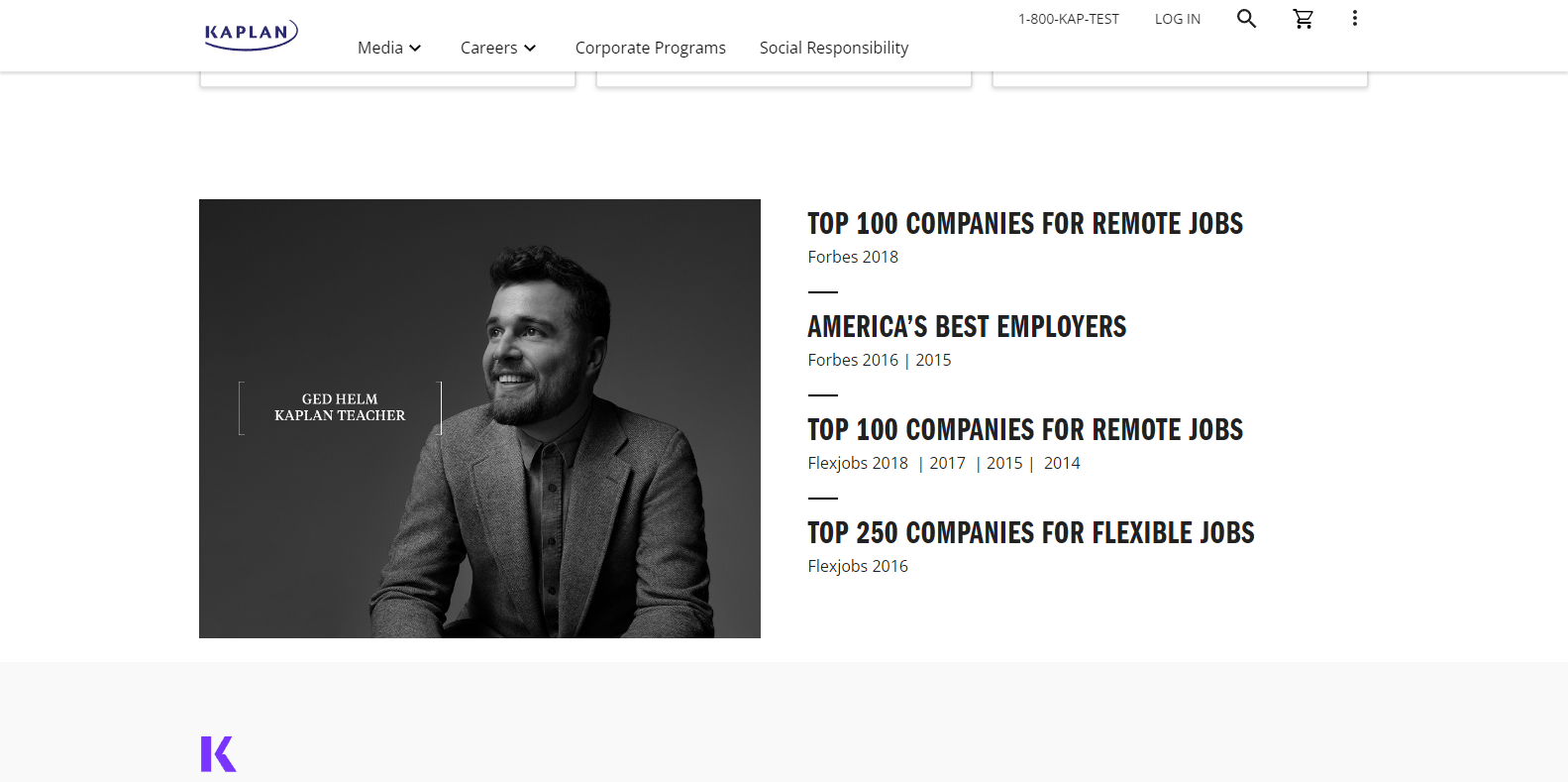 Kaplan On-Demand is a good chance for holistic training with recorded video lessons. In this case, students do not adapt to the schedule and prepare for the exam at any convenient time.
Kaplan's Weaknesses:


Kaplan courses are the most expensive on the list, and not all students can afford them.


The program promises a guaranteed increase in academic score, but without a minimum threshold. That is, even if training with Kaplan brought only +1 point to the rating, you would not have a chance for reimbursement.






Overview of the Program


The course comes in different training modes to fit each student's preferences and includes the best MCAT classes. You can thus choose from the live online course with MCAT preparation, self-paced MCAT prep, or in-person classes.

The company belongs to the best MCAT online courses you can enroll in since it includes hundreds of hours of recorded video lessons with MCAT subjects available 24/7.

In addition, the platform offers access to MCAT prep books, thousands of practice questions, and official AAMC practice materials, along with MCAT live online lectures and self-paced private tutoring available on demand.

All video content can be browsed by subject, interests, or the instructor's name. If your MCAT score does not improve, you can repeat the online classes at no additional cost or ask for your money to be returned. Learn the Kaplan MCAT reviews from their former clientele, and read our complete review.

Magoosh.com

Large study packages;
Rich visual content;
Mobile usability;
Affordability.
Our Impressions
Magoosh is a popular MCAT self prep course that provides some of the top MCAT practice tests and updated study materials to cover all possible practice questions.
With their weekly study planner, it's easy to stay on track with your workload. Their intelligent feedback system helps you analyze your progress to find areas for improvement.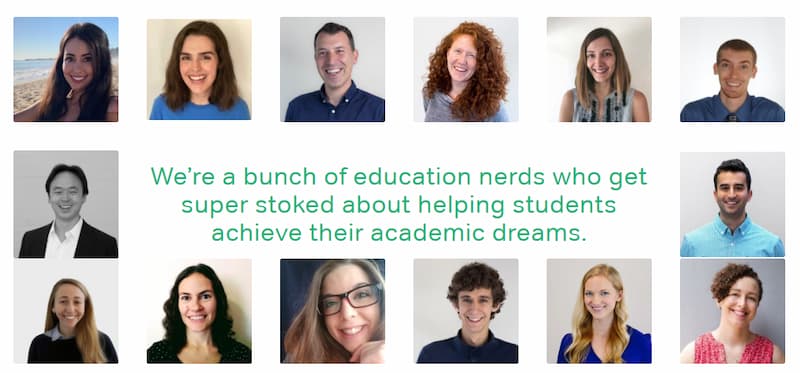 Prices for the Program
Package Cost Materials you receive
 Premium Plan $379 for 1 month
$399 yearly subscription


E-mail support from tutors


Individual study plan


About 400 videos with unique content


Nearly 800 practice questions


Magoosh Strengths:
Video lessons are covering all sections of the MCAT combined into one curriculum. You can use the database of 700+ questions for practical entrance exams.
It is possible to subscribe to the free version of the course. In this case, students can still use the educational materials and have access to the information panel.
This approach will help determine how relevant the proposed course will be for you. In addition, the free version allows access to teachers via email.
The info panel is a separate advantage. In this interface, students can choose a plan, track progress, and sort and filter lessons and practice materials.
Course materials are available from all devices with an Internet connection. Additionally, you can download the mobile application for iOS and Android and learn on the go.
Magoosh Weaknesses:


It is only possible to connect two options of paid subscriptions.


The difference between a monthly subscription ($379) and a yearly subscription ($399) is only 20 dollars. It would be nice to have a bigger discount for a monthly subscription, considering that most students want to take advantage of the chance at the last minute.






Overview of the Program:


The study guides provide a rich visual experience, with fully colored pages and visual representations of important concepts so that you can memorize quicker. Such an approach of this test prep company offers a higher score guarantee for students.


In addition, the platform includes numerous preparatory materials on all essential subjects like chemistry, physics, psychology, sociology, biology, and reasoning skills. In each section, you will find lectures and questions about the new material, along with descriptions of new concepts and 30-minute practice exams in the MCAT format.

Read the full Magoosh MCAT prep reviewand make sure that the program can become a higher score guarantee for your admission to the top medical schools.


PrincetonReview.com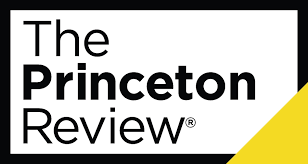 Money-back guarantee;
Expert instructors;
Course quality;
Fast learning;
Build-in app;
Reputation.
No flashcards;
Lack of free trial.
Our Impressions
Princeton Review has the best MCAT prep course for students who want an intensive schedule of in-person classes to improve their scores quickly. Compared to other MCAT prep courses, it is the most experienced since it has been on the market for over 30 years.

Prices for the Program
Package Cost Materials you receive
Winter Bootcamp $2799


Advantage sessions for medical college preparation


11 preparatory books


More than a thousand practical questions


Results statistics


16 pieces of training


35 diagnostic tests


MCAT Topic Focus: unlimited access


40 hours of access to learning with live tutors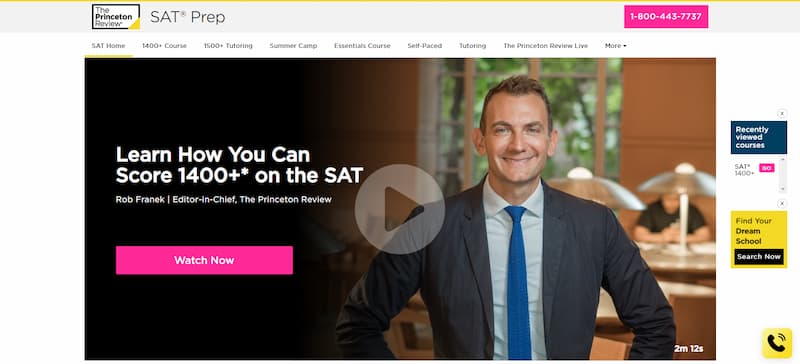 Live Online $2799


Advantage sessions for medical college preparation


11 preparatory books


More than a thousand practical questions


Results statistics


16 pieces of training


35 diagnostic tests


MCAT Topic Focus: unlimited access


40 hours of access to learning with live tutors


MCAT 513+ $3499


123 hours of access to learning with live tutors


Individual study mentor


Advantage sessions for medical college preparation


11 preparatory books


35 diagnostic tests


Results statistics


More than a thousand practical questions


16 pieces of training


MCAT Topic Focus: unlimited access


Princeton Review Strengths:
The course is held in January and February of each new year. This is a good option for self-discipline and thorough preparation during the period when everyone is on vacation from college classes.
The Princeton Review course consists of 16 educational cycles taught by professional experts. Live instruction will include 40 hours of theory and practical test preparation.

The lecture format is conducted in Topic Focus by TPR. Here you can participate in live seminars and video courses.
In additional materials, you can find another thousand practice questions and books. With such a holistic approach, Princeton Review guarantees you a higher score after preparation.
Princeton Review Weaknesses:


An intensive format that is aimed at students with a lot of free time. Those students who have a family or an additional workload may find such training not very effective.


Those who move at their own pace cannot always absorb a large number of educational materials right away.


There is no possibility to create a tailored schedule that is adjusted to your own plan.






Overview of the Program


The course includes an impressive amount of affordable MCAT prep study materials in various formats to suit any learning style and covers different physics, biology, organic chemistry, and biochemistry subjects.

Students can find many MCAT practice tests, online video lessons, interactive content, prep books, and other educational tools. This package is fully accessible live online on any device.

The Princeton Review immersive boot camps take just four to six weeks for more intense study. Students who need quick extra help can also use online tutoring to prepare for practice questions as a study option.

Although you cannot test the study materials in the free trial before the purchase, you can use the money-back feature to get back the funds you spent on the course if you're not happy with the exam score.
Otherwise, you can take a free online test to get a glimpse into the program's quality and MCAT prep options. Read the full Princeton Review reviewto learn more about the gold standard MCAT prep that is applied here for the customers.

MCAT Exam Problems That Students Face
The MCAT exam is preceded by months of stress, anxiety, and full studying day after day. To surpass this difficult period, most students put all their faith in the preparatory courses to help them achieve a satisfying score. However, there are many problems related to this.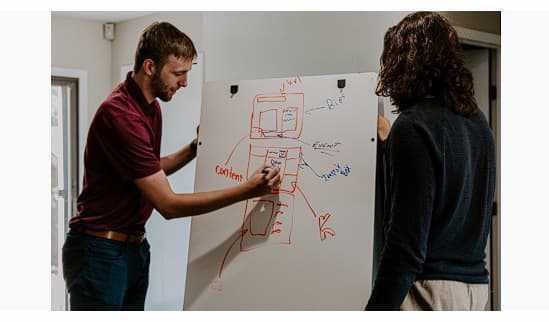 Are the MCAT prep courses effective? 
Identifying the best MCAT prep courses online is challenging. There are many services online that provide MCAT study packages in various formats and at various prices.
How to know which are truly effective and can elevate your score? Which courses lead to the best score results? Which MCAT prep course has the best instructors or most detailed lesson plans?
However, the thousands of students who improved their scores in a matter of weeks have proved the effectiveness of prep courses.
How to know if an MCAT self prep course online is credible and reputable? 
The Internet is filled with fake reviews, paid testimonials, and scammers looking to benefit from people's emergency needs. Many students find it hard to determine which MCAT prep courses they should trust.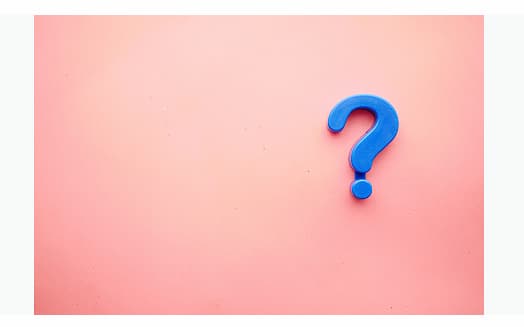 This is one of the biggest problems that they face when looking for help in preparing for exam practice questions online. Thankfully, there are plenty of MCAT prep companies with years of experience that can provide professional, high-quality assistance.
How to design the best study plan? 
Students are afraid that their study plan might not be inclusive or intense enough, with so much to learn and so little time. However, MCAT prep courses offer detailed study schedules that start months before the practice exams and which students can follow confidently.
These MCAT prep course options were designed by academic instructors and tested by thousands of students successfully.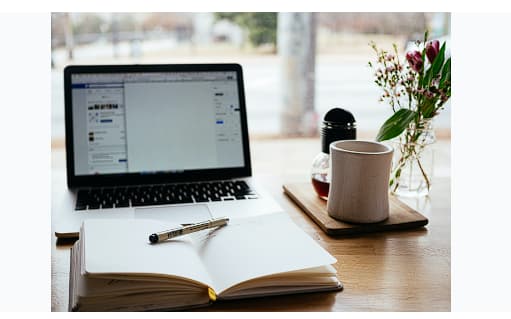 How to decide if a particular MCAT online course is effective
The effectiveness of the best live online course depends on many aspects, not just the quality of instruction. Besides the motivation and hard work of the student, these are some elements that can determine if an MCAT live online course can be effective:
Different content formats.
Students have different learning preferences. While some learn more by reading the material for practice questions, others prefer visual content like videos, infographics, or pictures. A prep course is effective if it offers study material in as many formats as possible, so students can switch when their motivation drops.
Learning via live lectures and coaching allows students to get a better understanding of difficult concepts for practice questions. Attending a live online course for the college admission test MCAT can also increase motivation significantly and provide students with an incentive to prepare and understand more from the lectures.
If an MCAT prep course is willing to return your money in case your score doesn't change, this means they are very confident in their study programs. This aspect is proof that they fully trust the quality of their own services.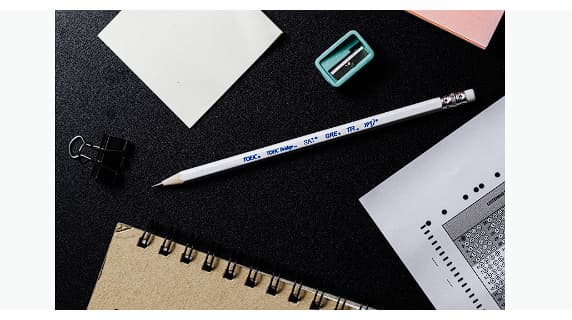 Any online service with a bit of experience must have dozens of online reviews. Read positive reviews from former students and determine the effectiveness of the prep MCAT course from their testimonials.
A large number of study materials. 
If an MCAT prep course for medical school comes with dozens of practice tests, video lessons, lectures, flashcards, and MCAT prep books, this is a sign that the course is trying to fill all the gaps in your knowledge.
If you take in information from multiple sources, you study the practice questions more effectively. So there's a higher chance you will get a good score in the MCAT exam.
Tips on Finding the Best MCAT Test Prep
Since the search for the online MCAT course is personal, our goal is to provide you with a series of well-tested tips and strategies to help you answer the best MCAT prep package you can purchase for maximum results.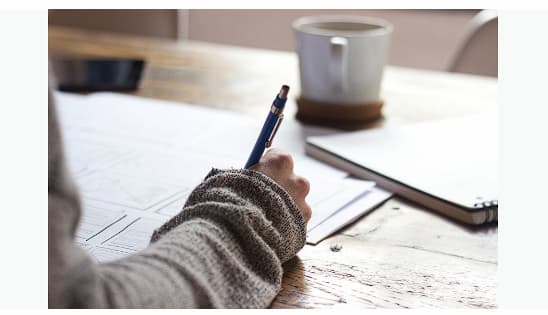 1. Read EduReviewer's specialized reviews.
For a knowledgeable opinion, read our best MCAT review course, where we cover all popular self-paced prep courses and tell you everything you need to know about them to make an informed decision.
2. Read customers' reviews.
Find testimonials and reviews from previous customers regarding the test prep industry and courses in general and see what they have to share about their experience.
Were they satisfied? Did they get their money's worth? Did they pass the full-length practice exams and could enter any of the top American medical colleges? Look carefully at various reviews and find clues about the quality of the MCAT course.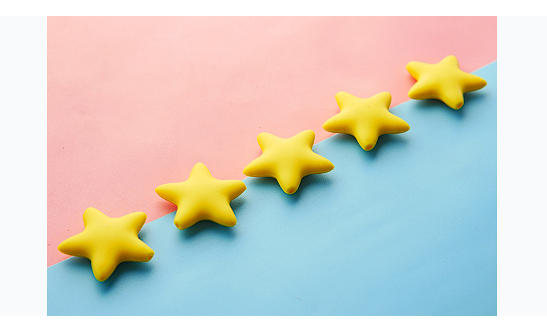 3. Test the platform. 
Some of the best MCAT prep platforms allow visitors to take a free trial test or enter a free workshop to determine whether they like the quality of the study materials or the style of the live instructors. Check how user-friendly the interface is and how responsive is their mobile app.
FAQ About Online MCAT Prep Classes You May Have
How to find the best online MCAT prep course?
If you are looking for reputable and affordable MCAT self prep courses to take, read reviews on the most popular online resources, and see what they offer. Try to determine whether the content of online classes fits your learning style.
If you prefer self-paced and full-length practice tests, it makes no sense to pay extra for live instructions to practice questions.
After browsing reviews, choose a live online course with a good reputation, excellent customer support, rich study content, and affordable prices.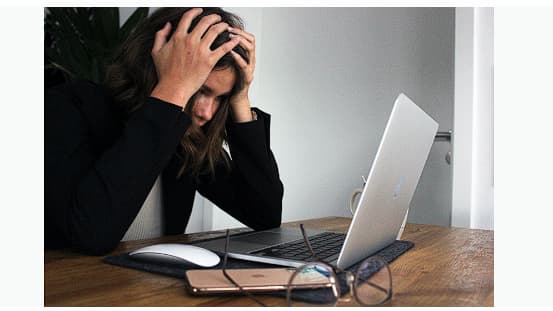 Where to find the best MCAT prep course?
According to testimonials from thousands of students, the finest MCAT prep course can be found online. Nowadays, to help students regardless of their location, most MCAT prep courses have moved to the Internet.
However, don't choose the first link that comes up on the search page. Research beforehand to make sure you will sign up for a reputable live online course.
How to choose the best MCAT prep sites?
To ensure you select a site with the best practice MCAT tests for graduate school entrance exams, look over the study packages and see whether they fit your study preferences and busy schedules.
If you don't have the time to attend live online lectures, it's best to select a self-paced course where you study whenever you have some free time without live online office hours. If you learn better in a classroom environment, it's best to choose a live prep course.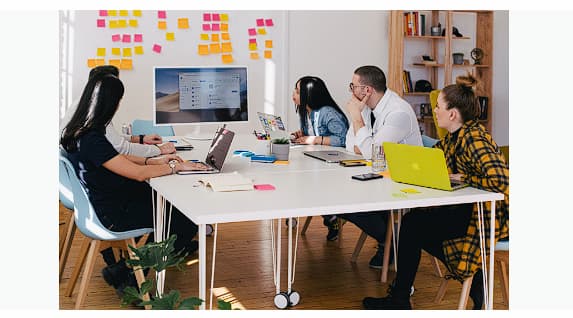 What is the best MCAT prep course to take?
The top MCAT self prep course you should take is one that fits your lifestyle and that you can seamlessly incorporate into your daily schedule. The course should not be self-paced, not too fast or intense, so you can have the time to assimilate the new information.
If it's too easy or simple, you will not learn enough for your full-length practice tests. Our best tip is to follow recommendations from trustworthy sources regarding the most helpful and cost-effective course. You can also find a platform that will be useful based on your peer reviews.
When is the best time to take the MCAT prep class?
The best time to enroll in an MCAT prep class is a couple of months before the date of your full-length practice exams. This way, you will have plenty of time to do dozens of practice tests, attend multi-hour lectures, and take exam simulations.
You need time to analyze your progress, find your weak spots, improve your knowledge, and retake tests if necessary.
What programs are best for MCAT prep?
Studies suggest that programs that include live classes and exam simulations provide the best MCAT prep and ensure a high MCAT score. By attending regular classes, reading materials each week, and getting feedback from qualified tutors, your chance of passing the full-length practice exams increases significantly.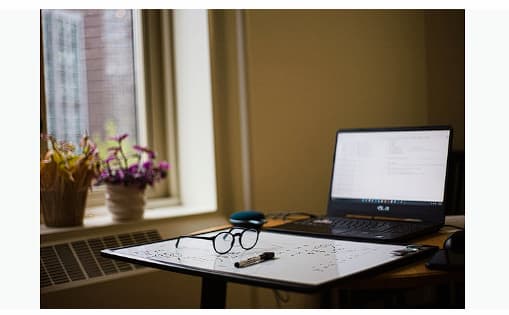 In our opinion, the best program is the one that can take you closer to your goal with as little stress as possible. This is why the quality of live instruction is the most important element to determine the best self-paced course.
How do you know which company is the best test prep for MCAT?
To create our reviews, we conduct an in-depth analysis of the most popular courses. We verify their quality claims by looking at their library of study materials and full-length practice tests.
Besides, we compare their prices to available features and check whether there is a free trial version. In our goal to uncover the best MCAT online prep course, we use objective ranking tools that analyze performance and quality-to-price ratios.
Would you pay for live online MCAT courses or use courses with a free trial?
The difference between paid and free online MCAT courses is immense. If you want to go to the exam confidently, the best thing is to pay for a reputable course.
According to most students who have passed the full-length practice exams, the best way to study for MCAT is to take a good self-paced course.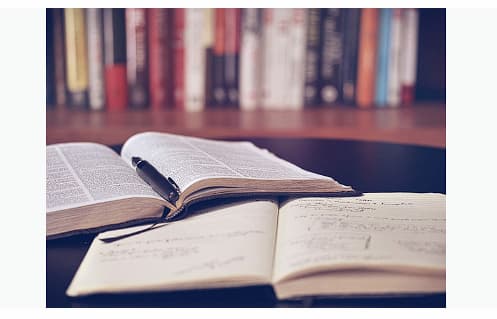 When you pay for your MCAT courses instead of taking a free course, you pay for hundreds of hours of work from dozens of teachers, instructors, and academics who prepare the practice questions, design the study plans and give live online lectures with feedback and progress trackers.
A free MCAT prep course never reaches this level of professionalism and complexity.
So, Which MCAT Prep Course Is the Best? 
Our experts, who tackled the question of the best MCAT review and tested many MCAT prep courses, determined the companies that fit the most criteria.
When it comes to the best MCAT test prep course in Canada with top quality, performance, and effectiveness, we are sure to distinguish Magoosh and Kaplan from the rest of the online MCAT prep courses.
Courses With Personal Tutors
If you want to hire a personal MCAT tutor, then Varsity Tutors is the top option. We evaluated different factors, and these platforms showed the most promising qualities, as they include an extensive library of study resources with tons of practice questions in different engaging formats.
From captivating visuals to rich content filled with well-structured and updated information, here you can find anything you want on any subject related to the exam requirements, so you can get the best prep for MCAT and reach the highest MCAT score.
Course that Will Motivate You
If you want a prep course that motivates you to stay on track with your study schedule and develop, refine, and analyze your knowledge levels, these are the top live online options to consider.
Not only will you save your funds, but you will gain the confidence to go to the practice exams without stress or anxiety.
Kaplan and Magoosh have helped countless students from all over the country to get closer to their dream of becoming a doctor, as proven by their outstanding reviews and reputation.