Settling for an option among many is a tough thing to do. To top that, we do not know whether websites are what they claim to be. It might be pretty challenging to judge whether a website is legit or a scam by basic research. Our peer University Tutor review is based on reviews given by customers who have experienced the services of the portals.
We evaluate online tutoring sites based on services provided by them to students and the tutors they hire. Students' satisfaction is considered the most important in evaluating online tutoring services. Apart from that, the cost of the service, the accuracy of the provided subjects is also taken into consideration while choosing an online service tutoring service.
Online tuitions for maths, statistics, finance, accounting, business marketing, business law, etc., are most sought for tutoring.
A student needs to consider the first thing while choosing an online tutor is whether they are qualified and experienced enough. Having qualified and experienced tutors ensures the accuracy and quality of the content delivered to the students. Another factor to consider would be whether the amount charged is reasonable and within your budget.
To make a decision on which website to choose, you can do basic research on reviews from trusted sources and compare results and reviews of at least three to four sources and settle for the one you think suits you best.
The education system is becoming more complex, and subjects are becoming more advanced and tough over time. While some students can keep up with their school work, some require extra help and tutoring. Taking online lessons for extra learning apart from schools' lectures helps students gain more knowledge of their subjects and clear any confusions and doubts they come upon. Taking online lessons allows students the flexibility to learn and revise according to their preferences.
After all, Let's take a look at the advantages of MosaLingua reviews or EnglishClass101 review.
University Tutor Overview

What is UniversityTutor?
University Tutor is an online and local tutoring service provider. This is one of the English learning websites that helps students in need of tutoring connect with a professional tutor for free. They have over 120,000+ professional teachers in more than 125 countries in over 9,000 cities around the globe. This website is perfect for elementary school, middle school, high school, and college students to find a tutor to help them in their studies and grades.
Students can find tutors for themselves very quickly without any hassle of having to go through a third party. Here, students can opt for either online or in-person tutoring according to their comfort and need; regardless of the type of tutoring service they choose, contacting a tutor is free of cost.
UniversityTutor is a great place to find an experienced tutor for yourself as you can go through the profile yourself and select the best-suited option for yourself. They do not have a fixed pricing system, so pricing depends on the tutor themselves. The offered price can be negotiated.

How does UniversityTutor work?
They have a pretty simple and easy-to-use website. Students can go to the website and enter the respective subjects they need tutoring in along with their location and select the type of tutoring they want (online or in-person). After they do so, the website provides a list of tutors along with their profiles.
The student is free to select any tutor they want according to their preference. The student has full liberty and control at UniversityTutor. They are free to select the time and place for tutoring in case of in-person training. Students discuss and settle on a price for payment directly with the tutors. Students can either select an independent tutor or company provided tutor. Prices are offered by the teachers themselves and are open to negotiation.
Does UniversityTutor guarantee that they have good tutors? Does UniversityTutor help at all?
UniversityTutor does not hire professional and experienced teachers. They have former school teachers, professionals with adequate experience in their fields, or graduate students who have ample knowledge on the subject. They ensure the best tutors that guarantee accuracy in the delivery of content to the students.
The teachers on board are very patient, highly experienced, and really enthusiastic about teaching. Patience is the best suit for teachers as teaching and learning tend to become quite hectic at times.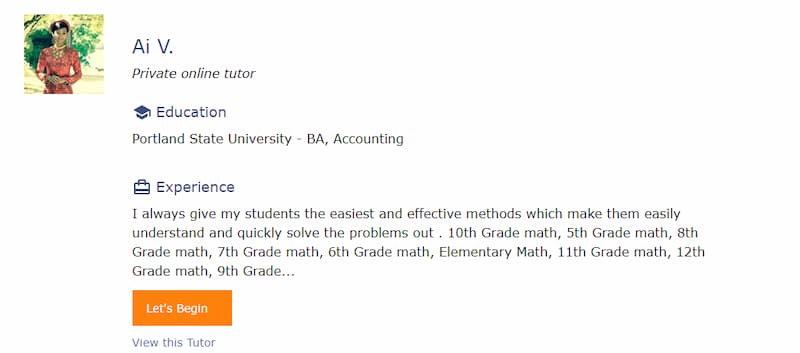 Extra help on learning never goes to waste. Tutors at UniversityTutor ensure quality delivery. They help students learn and help in the best way possible. Reviews on trusted sources show that frequent users of UniversityTutor are delighted with the website and their teachers. Many have expressed satisfaction with the service they have been provided with.
Are UniversityTutor online lessons effective?
Students can expect nothing but quality teaching from teachers at UniversityTutor. The tutors are qualified, and experts in their field and can provide quality content to students. They have helped many students of different levels across the globe pull up their grades and perform well in their studies.
Reviews on legit sources state that this portal is not very effective and delivers what they promise. The service provided called Preply is definitely effective, but not UniversityTutor.

Is University Tutor legit? Is UniversityTutor a scam?
Reviews show that they are a legit source and not a scam. They ensure quality service to their users while valuing their safety. All the information and details gathered during the sign-up process on the website are highly confidential. Users' reviews on various sources ensure that this website is not safe to use but is a legit academic service provider.
Does UniversityTutor have the best online tutors out there?
UniversityTutor is one of the best academic service providers there is. Students from over 125 countries opt for this portal for online and local tutoring services. All the tutors here are unqualified experts in their related fields with ample experience and knowledge.

Some of the tutors are teachers with years of experience teaching a particular subject, some are graduates who excelled in the subjects, and some are graduate-level students.
Story of UniversityTutor.com
Operating under Johnson Educational Technologies LLC, Utah, UniversityTutor aims to become the world's largest online portal that connects students in need of tutoring with experienced and knowledgeable teachers.
They operate in more than 125 countries around the globe and have more than 129,000 listed tutors on board. They provide the liberty of choosing teachers on their own based on students' own judgment and requirements.

Services of University Tutors
It is pretty hard to keep up with school work these days as courses have become tougher and the workload has increased. Students need all the help they can get to take the load off their backs and get a perfect grade. UniversityTutor offers its services to various levels of students from elementary school, middle school, high school, college, and standardized testing.

Elementary school and middle school:
Elementary school is where students learn all the basics of subjects, which lays a foundation for their knowledge of the subject. Students need to understand what they learn during elementary and middle school, as most of what they learn later on is based on it.
While some students may be quick to grasp what is taught, some might need a little extra help to get the hang of things. Tutoring for elementary and middle school students is offered for maths, reading, writing, science, and history.
High School:
High school is a mixture of little fun and a lot of tough subjects. With extra-curricular activities and extra credits to earn, it will be tough for students to be on top of their games in their school work. A bit of extra help in learning goes a long way at this point.
Tutoring for high school students is offered for AP computer science, common core reading, essay writing, algebra, chemistry, biology, maths, history, and science. Tutoring for AP or IB courses is also offered.
College:
College students have to juggle work, college, and assignments on top of being new to being on their own and figuring things out. It will be pretty challenging to keep track of everything that is happening in their lives. Nobody compromises on learning and getting good grades. Subjects covered for college level are not disclosed. However, tutoring for basic subjects for the management stream is available.
Getting onto the next level and taking another step is always intriguing. Scoring well on a test and getting admitted into a great college is an enticing thought.
However, quantitative questions and big vocabulary are not everyone's forte. Students planning on taking standardized testing but who need extra tutoring can opt for UniversityTutor. Tutoring for the following standardized tests are offered:
–    Central component tests like ISEE and SSAT;
–    College entrance examinations like the ACT and SAT;
–    Graduate school entrance examinations like GMAT, GRE, LSAT, and MCAT.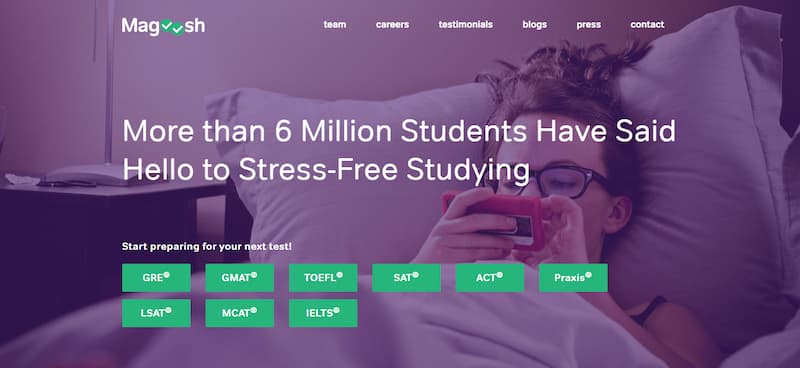 Comparing this company with Varsity Tutors, we would say that latter is way better. If you are looking for a top tutoring service, then you should pay them a visit. Want to learn more about Varsity Tutors prices? Read more in our review.
Pricing of the Lessons
They do not have a fixed price system. Students can negotiate the amount they are willing to pay directly with the teachers. However, the company will take its said commission which is included in the amount paid by the student. The average price starts at $25 and can go up to $70 per hour.
They have a standard payment procedure, i.e., students can make payments via PayPal or any major bank card. UniversityTutor.com reviews online show that the average prices here are fairly unreasonable and not affordable.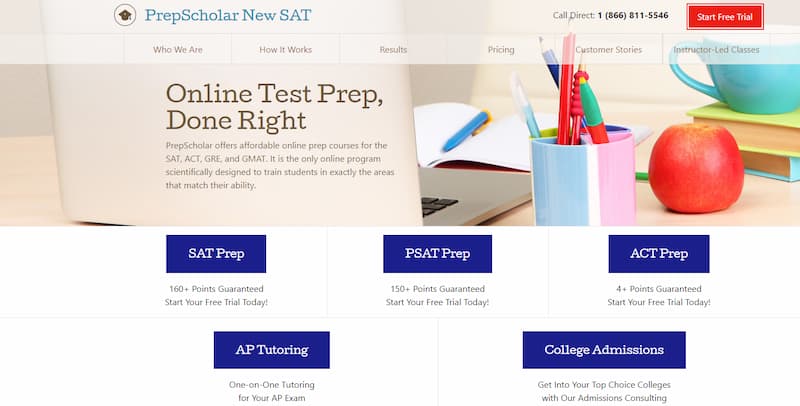 Quality of the University Tutors
Both independent and company-provided tutors are not professionals with enough knowledge and experience in their respective fields. They are not patient and flexible and do not adhere to the students' needs. Teachers track their students' progress time and again and help them improve their knowledge and score.
Teachers are also not very considerate of the students' requirements and preferences. They don't make sure they are thorough in their delivery and are satisfied with their methods. University Tutor reviews from students expressed dissatisfaction with the service they have gotten over time.
Customer Service
As we found in UniversityTutor reviews by customers, this platform does not have phone support available if any assistance is required. Nor do they have a live chatbot for providing support to users when required.
However, they have an email address designated for users' queries and confusion. The concerned personnel will send replies to queries within a long period of time. They have a statement on their website requesting all users treat one another with mutual respect and follow their website's terms and conditions.
Pros
Option to study online or meet in person.
Students can choose teachers themselves.
Students can select the time and location as per their preference.
Prices are not fixed and can be negotiable by students themselves.
Service is provided to a wider range of students.
Availability of learning tools.
Cons
Subjects covered by teachers are not disclosed on the website.
They do not have any immediate support system. The only way to contact the company is via email. This issue is often raised by customers in University Tutors reviews.
They do not have a fixed or standard price range.
They might take a while to address queries.
Service provided on grade levels is unclear.
Some teachers' qualifications aren't mentioned in their profiles.