UPDATE: TutorVista was bought by an Indian company called Byjus, so everything in this review relates to TutorVista before this acquisition. But because the company will remain pretty much the same (it will just go under a different name), we recommend reading the review before using their services.
Regardless of the reason you make such a decision, choosing the best tutoring online can seem like a good option for many students. We know that many students from kindergarten through college may sometimes struggle with focusing on the amount of information explained in a class, especially when the educator does not adjust the curriculum to meet the needs of every participant.

More than that, we realize that such an issue may be more critical than ever. With schools throughout the United States conducting their classes online, it is hard for many students to comprehend the material and complete all of the assignments. Because of this, we believe that we should help you make the best decision.
When choosing a tutoring platform online, you have to consider the cost of each class, the platform's reputation, customer reviews, and many other factors. Luckily for you, our thorough and professional TutorVista review focuses on all of the criteria you should consider when using online academic assistance services.
We have analyzed such factors as the quality of the provided services, the price policy, the quality of customer support, and the variety of available services.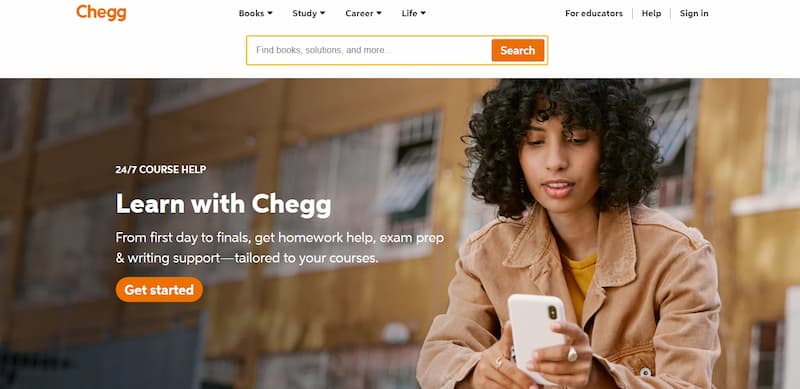 TutorVista was one of the major companies in the online academic assistance market in the United States, which meant that there was a chance you might have already heard about it.
One-on-one lessons with a tutor can be held on almost any subject and topic you can imagine. To help you make an informed decision regarding whether or not you should use the platform for your educational needs, you should go over this review.
Below, you will find a plethora of factual information about TutorVista scams, learn is TutorVista legit, and decide to take personal online classes. Also, you can have HelloTalk app reviews.
TutorVista Overview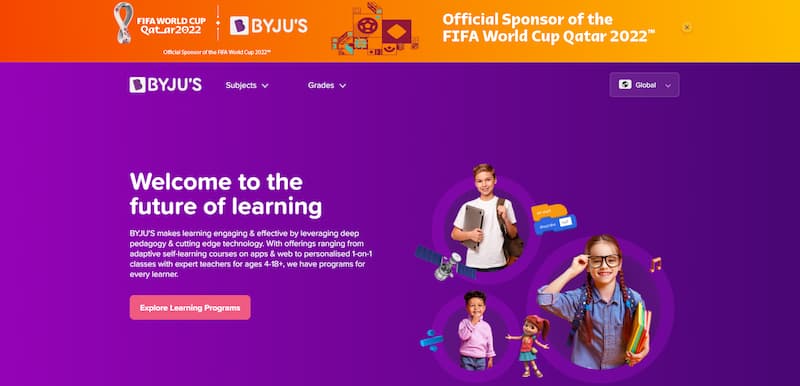 What is TutorVista?
In a nutshell, TutorVista is one of the English language websites that matches students and professional tutors. Such a concept is common in academic assistance, which means that the platform does not really provide any innovative ideas or solutions. However, it is worth mentioning that back at the time of its foundation in 2005, such a concept of remote education and e-learning was not too common.
How does TutorVista Work?
All in all, the concept of TutorVista work is extremely similar to that of any other online academic assistance platform. Once you decide that you want to take classes with the website's experts, you have to fill out a form to leave your contact information and some basic details about your child's educational needs.
Later, you will have a consultation, which will help one of the customer support staff pick out a subscription plan and a personal tutor for you. After this, you're free to schedule your classes. However, be sure to check the terms and conditions concerning the duration of your subscription; some customers have been logged out of their profile before that could use up all of the lesson hours they had already paid for.

Does TutorVista guarantee that they have good tutors? Does TutorVista help at all?
Like any other business meant to make money, TutorVista only advertises the best side of its company. According to their website and some of the TutorVista reviews, which sometimes seem to be paid, the platform only employs professional tutors.
However, such is not really the case in real life. While we believe that there are some good specialists on the website, such a job is usually just the start of their career. Although such is not necessarily a bad thing, tutors are often not used to adjusting the learning plan to meet the student's needs and objectives.
If you are looking for top math tutors, check our online math tutor reviews, where we review, list, and rate the best math tutoring services.

Because of this, many customers are left dissatisfied with their experience as TutorVista could not help them improve their academic performance.
Are TutorVista online lessons as effective as they say?
As we have mentioned above, TutorVista is a profitable business, which is supposed to make money. Because of this, it should come as no surprise that they often exaggerate the professionalism and the quality of their services. While there is always a chance that you will be assigned a good and professional tutor, who will help you improve academically, there is also a chance that you will not see any results whatsoever.
Therefore, we cannot state for sure that TutorVista online lessons will be as effective as you may have seen them claim so online.
Is TutorVista safe? Is TutorVista scam?
The answer to these questions would definitely depend on what you mean by "Is TutorVista safe." TutorVista safe payments are operated by reputable software providers, and your personal information is not shared with third parties. However, considering the number of customers dissatisfied with the quality of provided services and the lack of refunds, we cannot state for sure that TutorVista will not fool you.

Is TutorVista has the best online tutors out there?
Of course, TutorVista will tell you that it employs the best experts on the market. However, the tutors working with the company are usually just starting their careers, which means they are often inexperienced. Although this does not necessarily mean they are bad professionals, they surely do not have enough skills and knowledge to help you achieve your academic objectives.
History of TutorVista
Since our main goal is to provide you with a detailed and multidimensional review of TutorVista, we believe it is important that we also discuss the platform's history. TutorVista has been in the online academic assistance market for 15 years, which means that the company has undoubtedly got some experience in the sphere.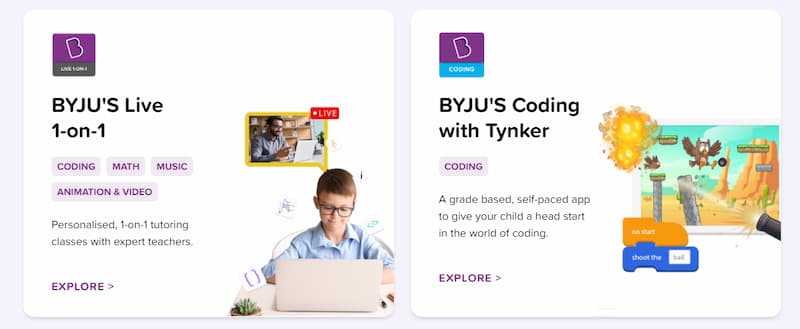 Having been founded back in 2005, the platform's headquarters are located in India, although the majority of the audience is in the United States. The company acquired Edurite back in 2007, which caused its first major expansion. At the moment, TutorVista is owned by Byju's, which is one of the main players on the market of online education worldwide.
Services of TutorVista.com
When you think about an online educational platform that is likely one of the biggest in the United States market, you would expect a wide variety of services available. Unfortunately, such is not really the case with TutorVista. The platform offers only one-on-one tutoring.
Although it is worth noticing that any subject and topic you might think of can be available. Of course, there are several benefits to such a business approach; it may be easier for the company to manage its employees and online presence. Nevertheless, there is not as much information for us to discuss in this subheading.

As a great alternative, you can check TransTutors. In comparison with TutorVista, it is a much better option. See more in Transtutors review on our blog.
Pricing of the Lessons
It probably wouldn't come as a surprise if we told you that online learning is a bit pricey, and you wouldn't find yourself wondering, "Is TutorVista free?"
However, when it comes to TutorVista, the prices can be even more shocking than you'd expect. Many factors affect the cost of your subscription, including the chosen subjects, the student's age, and the number of classes you're requesting, but you should be ready to pay more than $500 for a few months of e-learning on the website.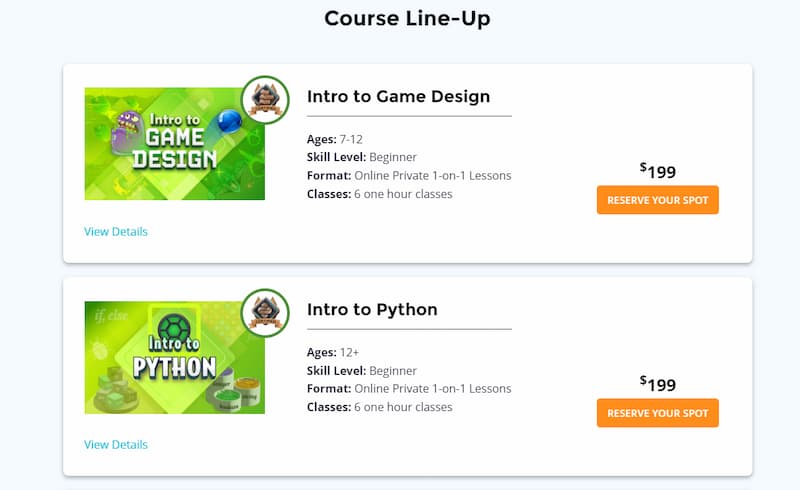 The best prices for tutoring services can be found on Wyzant. Their customers are pleased with their pricing system. You can see that in the Wyzant online tutoring reviews that they share below our own review.
Quality
Even though the website often claims that they offer the best possible services to their clients, such has not always been the case. The tutors are known to cancel classes at the very last moment often and show a lack of preparedness if they do show up. When educators cannot adjust the curriculum to help their students achieve success, we do not think TutorVista offers quality education.

Customer Service
The quality of communication with customer support and the general friendliness of the staff can often make or break your entire experience with an online learning platform. Regarding TutorVista, we have to warn you that your communication with the support department may not be too pleasant.
If you want to ask any questions regarding your subscription or any of your classes, you will not receive an answer right away as there is no 24/7 live chat available. You can either call one of the phone numbers available on the website or email a customer support representative.

Either way, there have been many accounts of clients not receiving refunds for the low-quality services they had been provided.
Website Usability
When it comes to using a platform that claims to be the best online coaching company in the United States market, you would probably expect that its website is user-friendly. Well, we're sorry to disappoint you. Although TutorVista can, in theory, be accessed from a computer, a tablet, or a phone, the website is rarely up.
Of course, such does not seem like an issue that serious if you were looking over your options of studying with a personal educator. However, there have been many reports of customers not using their subscription due to the technical errors on the website and not receiving any reimbursement or extension. At times, you might even start wondering is TutorVista real because of how hard it can be to access the website.

Pros
With 15 years of experience on the market, TutorVista has gained considerable popularity among its target audience.
Regardless of the subject or topic, you might need help with. It is most likely to be available on the platform.
In the context of online learning in schools across the United States, the concept of online academic assistance may be useful for many students.
The concept of one-on-one tutoring allows educators to personalize their teaching technique, strategy, and approach depending on each student's needs.
The platform is available on PCs, phones, and tablets, which can potentially mean that you could study from anywhere as long as you have a stable internet connection.
With over 2,000 expert educators on the platform, there's a chance that you will be matched with a professional who will develop your learning experience appropriately and successfully.
Cons
There have been many reports of tutors being unavailable for the lessons or canceling via a text message at the very last minute.
If you wish to receive tutoring via the platform, you have to buy a long-term subscription.
The terms and conditions are unclear for many customers, and in most cases, you would have to use a specific number of class hours within a set period of time.
The process of issuing refunds is prolonged and complicated.
Considering the high costs of TutorVista services, the poor quality of education is disappointing.
The website is often unavailable even for paying customers, who are not reimbursed for the missed lesson hours.