EduReviewer is your partner, helping you decide which education and writing service is worth your time and money. We review platforms and provide the best online tutoring sites, so you don't have to worry about falling into the wrong hands.
From resume writing services to learning music, math, and languages online, we have reviewed some of the best platforms that offer such services.
There are different means by which we choose and evaluate online tutoring services. Many times, pricing is used to determine which is good. Before going forward, it is important to note that a higher price does not equate to high delivery or service. So, while you will be interested in getting a platform that offers the service you need, you will also want to consider your budget.
You should also ensure that the platform has secure payment options and guarantees data protection. Luckily for you, all platforms we have reviewed have secure payment platforms and do not disclose your data without your consent. That is to say that you are in safe hands.
Various lessons are available today online. From resume, CV, and cover letter writing to writing and tutoring lessons. There are limited jobs today compared to the available able-bodied personnel willing to work, which promotes competition. One way that many are using to stand out from the crowd is their resume. And so, the reason why resume writing services are quite popular.
Also, because of the internet and the need to always populate content, writing services are popular. It has also been evident in recent years that those without skills are deemed irrelevant by employers. So, many are learning another language, math, Microsoft office packages, and so much more to stay relevant in the competitive world.
When you are considering having a tutor, you should consider a few things. Ensure that they are qualified and experienced in the field they are teaching. You must also ensure that they have an encouraging attitude, opening to feedback, and are within reach. You don't want someone available today and offline tomorrow. In the end, you also want to ensure they are flexible and affordable.
You might be wondering why you should take online courses, and there are numerous reasons to convince you. Chief of those reasons is the convenience and flexibility that it offers you.
When compared to traditional physical courses, online courses need way less cost on your part, and you also have access to a variety of programs. Other reasons why you shouldn't doubt online courses include a comfortable learning environment, avoiding commuting, and improvement in technical skills. Want to try some online courses from real experts? Check CreativeLive review on our website and find yourself a top platform with the best courses on various topics, from photography to writing.
Every tutoring service has differences. Find out in our reviews Spanish Pod 101 review, RosettaStone App review, GrittySpanish.com review and Creative Live and Masterclass.
TakeLessons Overview

What is TakeLessons?
TakeLessons is an online marketplace where learners meet teachers. It started in 2006 in San Diego, California, with music lessons. Today, there are numerous classes and disciplines on the platform. Music, mathematics, languages, algebra, chemistry, sewing, chess, drawing, and many others are some classes available on TakeLessons.com.
Learners have two alternatives to choose from; online classes or in-person lessons. As a learner, you can find a teacher on the platform in your local city, and you get to meet the teacher in an area you both agree upon. The learner can also learn online after choosing the class and package they prefer.
TakeLessons target audience can vary from toddlers taking guitar classes to young adults taking French classes with a teacher in Europe. With many courses and lessons from different disciplines, it is not unlikely to find various groups of people learning on the platform.

How do TakeLessons work?
TakeLessons claim that around 2 million people take one lesson or another on their platform at the time of the writing. They satisfy or attend to these people using three simple steps.
Match: the learner visits the platform then signup or signs in as the case may be. The next thing to do is search for the lesson they are willing to learn. An endless list of teachers in the learner's chosen field will be shown, and the learner can choose.
Meet: having searched the course or lesson the learner is willing to go through, the next thing is to meet the teacher. From the teachers' list to take the lesson, you can view the teachers' profiles before reaching out to them to book a class. You get to see their location, time availability, and price for courses in the teacher's profile.
Master: having chosen your teacher and your learning package, the next thing is to dive right into the lessons. Your teacher takes classes that are customized to help you grow. You get to learn fast and easier than you ever imagined with your expert instructor.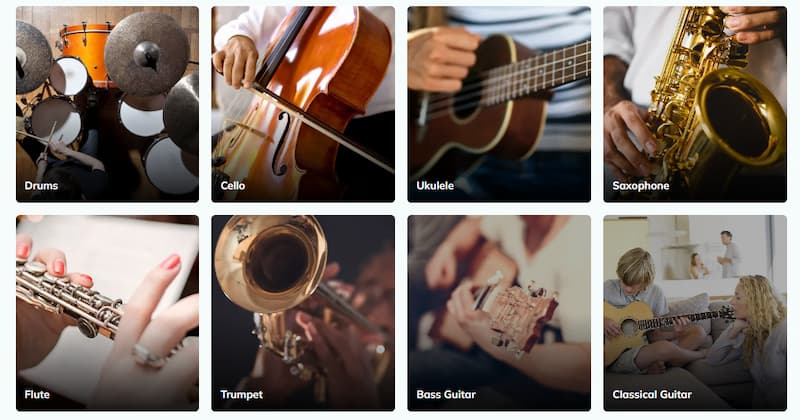 Does TakeLessons guarantee that they have good tutors? Does TakeLessons help at all?
As of the time of writing this TakeLessons review, they claim to have over 6,000 teachers. The only issue is that it might be tough to vet all teachers and ensure they deliver all they claim to do.
However, in all of that, getting the right teacher depends on the learner. That is because each teacher has a profile. And in the profile, ratings, past learners' comments, and Take Lessons reviews are made available.
It is also understandable that it might be a hurdle too high to cross, going through many teachers' profiles before choosing. However, TakeLessons customer care can come in to help choose from the list of their best teachers depending on the lesson you are willing to take.
So, while TakeLessons may not be able to say for sure that all their teachers are outstanding, the teachers themselves know that if their outputs are wrong, no learner will sign up with them. And in a way, that cheered the teachers to increase their productivity to get more students.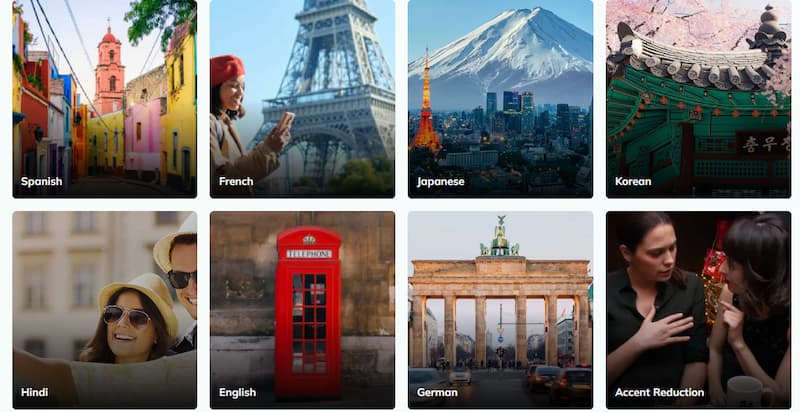 Are TakeLessons online lessons as practical as they say?
The effectiveness of any independent online platform like TakeLessons depends on a few factors such as the teacher's competence, internet connection, pricing, and many others.
Teachers can teach their courses from anywhere in the world – except the physical classes. Because of this model, the management of TakeLessons has no say on internet connection and mode of teaching per se.
However, many learners who have taken classes related to music have agreed that TakeLessons online classes are practical. And this is unsurprising, seeing that music classes were the first set of classes started at TakeLessons.com.
For the most effective tutoring, you should hire tutors at Preply.com. This is an excellent tutoring website with expert teachers. Is Preply a scam? Read more in the Preply student reviews on our blog.
Is Take Lessons legitimate? Is TakeLessons a scam?
TakeLessons is a United States company that runs the marketplace business model bringing teachers and students together.
The online classes are done through FaceTime, Skype, or any other available platform, while the physical courses are done in an agreed location between teachers and students. TakeLessons makes its requirement open, and the mode of operations are transparent.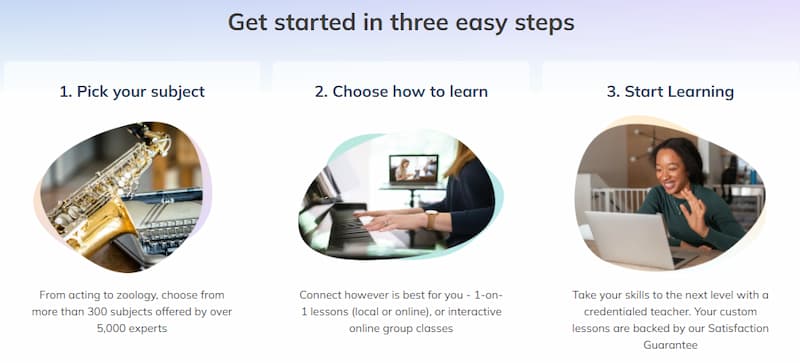 The teachers decide which students to take and who to reject. The learners have access to teachers from diverse fields that include but are not limited to chemistry, drawing, dance, singing, hair braiding, algebra, WordPress, Origami, and public speaking.
Do TakeLessons have the best online tutors out there?
With more than 6000 teachers in various disciplines and services to more than 3000 the United States of America cities, it is safe to say some of the best online tutors can't be found on the TakeLessons.
Because teachers are free to choose their teaching mode and availability, the best minds are encouraged to sign up and meet their students without leaving the comfort of their homes.

Another thing to take note of is that all teachers on the TakeLessons platform are certified. Even though signing up as a teacher is free, the process involves an in-depth phone interview, annual criminal background check, and personal and professional reference checks. So, while you are signing up as a student or learner, you can be sure the teacher at the other end isn't some psychopath looking for people to take advantage of.
Story of TakeLessons
TakeLessons makes three promises to its customers. The first promise is that of expert teachers; they believe their instructors are top-rated and will guide their students every step of their learning journey. TakeLessons also promises customized lessons. You get to learn at your pace and your style. Since your teacher will be taking you alone during the period you have both agreed upon, you have their undivided attention.
The third promise of TakeLessons to her customers is a 100% refund guaranteed in unsatisfactory lessons.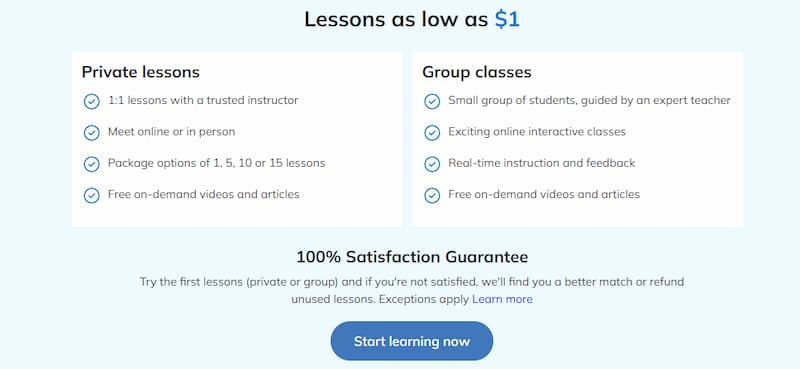 Since the teachers have the freedom to take a class and cancel when they don't feel up to it, the TakeLessons customer service team has to help learners get back their money if that happens.
With TakeLessons, you have two options to learn. You can have local lessons. In this setting, your preferred tutor might be just in your neighbourhood, and all you have to do is get in touch.
The other setting is the online lessons. All you need is a stable internet connection, and you can meet your tutor or instructor wherever they are in the world.
Services at Takelessons.com
Some of the services TakeLessons renders the following services;
Whether you have a love for music or already understand music and want to sharpen your skills, chances are you will find an instructor that suits your need on TakeLessons.
You can discover your creative side through TakeLessons in different musical instruments such as piano, guitar, violin, drum, saxophone, cello, and many others. You can also learn singing and dancing which will get you closer to what inspires you.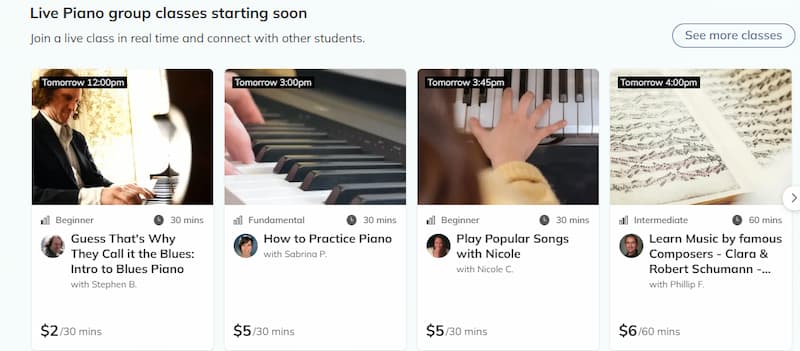 You find classes on the most widely spoken languages in the world at TakeLessons. Italian, English, French, Spanish, Japanese, and Ukrainian are some of the popular classes available.
Whether you are a traveler and willing to learn the language of the locals or you are just interested in learning another language, find the best website for learning English grammar on our website.
Other language lessons available on the platform include sign language, Mandarin Chinese, and German. We made our own TakeLessons live review too.
Academic TakeLessons tutoring lessons:
You also have access to several live classes and amazing instructors on TakeLessons taking popular academic classes like algebra, math, Chemistry, geometry, biology, and many others.
There are not so many positive Take Lessons live reviews, though. So, we recommend checking the best math tutor online.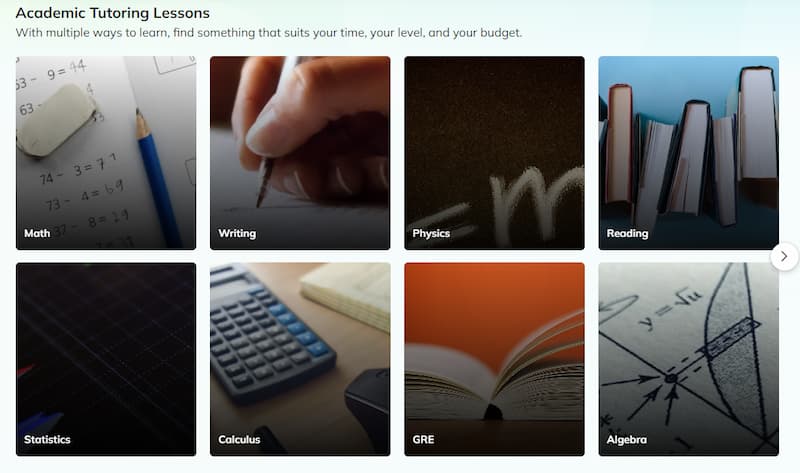 Other less popular courses available include writing, reading, SAT, and calculus. Again, the amazing thing is several independent tutors are taking each course on the platform.
So, the learner has the liberty of choosing whoever they want and for whatever time they desire.
Computer skills and other lessons:
TakeLessons also take courses in disciplines like computer skills, visual art, performing arts, crafts, and hobbies. Acting, dance, ballet, and voice acting are some of the other courses available.
For many, access to these courses is a dream come true.
Pricing of the Lessons at Takelessons
There is no precise price for courses on the TakeLessons platform. Most courses, however, can cost up to $100/hour on average.
The reason why this is so is because of two reasons. One, the teachers have the liberty of choosing how much their course will be.

So, they can factor in some costs like commuting time, gas, and studio rent, if it is a music course, into their prices.
Two, the teachers are aware that TakeLessons takes up to 40% commission for teaching on the platform, and this can cause the teachers to increase their prices more than they would normally have.
Quality
Teachers on the TakeLessons are not professionals in their field and do have not many years of experience to show that they know their stuff.
Many are first-degree holders, and their profile on the platform shows their qualifications outside the platform and reviews from their past students.
Again, with over 6000 teachers taking classes every other day, effectiveness can increase with time.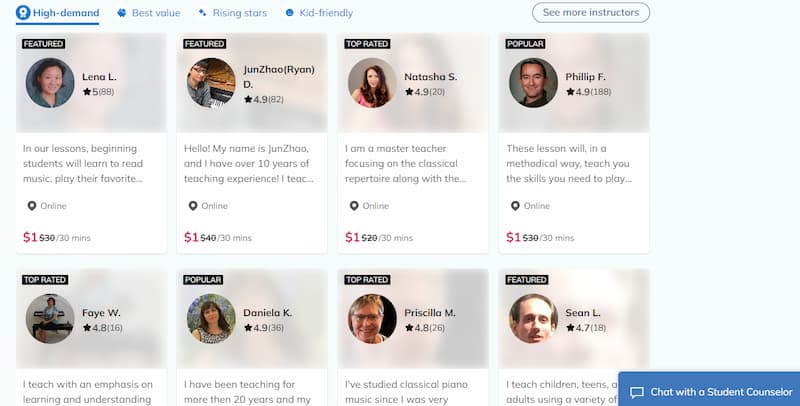 Customer Service
There are two ways to look at TakeLessons 's customer service. The teachers' perspective and the learners.
We are making this Take Lessons review from both sides, it seems TakeLessons gives more preference to the learners, and the reason is clear – they are the direct paying customers.
Meanwhile, some instructors have complained about the slow response on the part of customer service when it comes to responding to emails.

On the part of the learners and their guardians, the customer service seems average, and not always on their toes to get the learners to stay on the platform.
Website and Mobile App Usability
The TakeLessons.com app can be downloaded on the Google play store or Apple Apps store and is friendly and easy to use.
The website and app are built with the learners in mind, and even the teachers have a clear platform that lets them set their profiles and classes.
Upon visiting the website, you are welcomed to an array of courses available to you, and you can also search right at the top of the page.
Pros
An average platform for independent teachers.
Flexible working hours.
Simple eligibility criteria.
Teachers can sell multiple lessons.
Teachers can set lesson costs.
Nice management.
Transparent process.
Cons
Stiff competition.
40% commission.
Difficult for new teachers to get TakeLessons.com reviews.
Inferior quality of services.
Teachers have complained of spam emails.
Employees have complained of little or no room for flexibility and improvement.