Websites Like CourseHero
This year, students have a variety of homework help services to choose from to get assistance with their coursework. With so many options, it can be hard to determine which service is the best fit for your studies.
To make your decision easier, I've compiled a list of the best tutoring sites like Course Hero for students this year.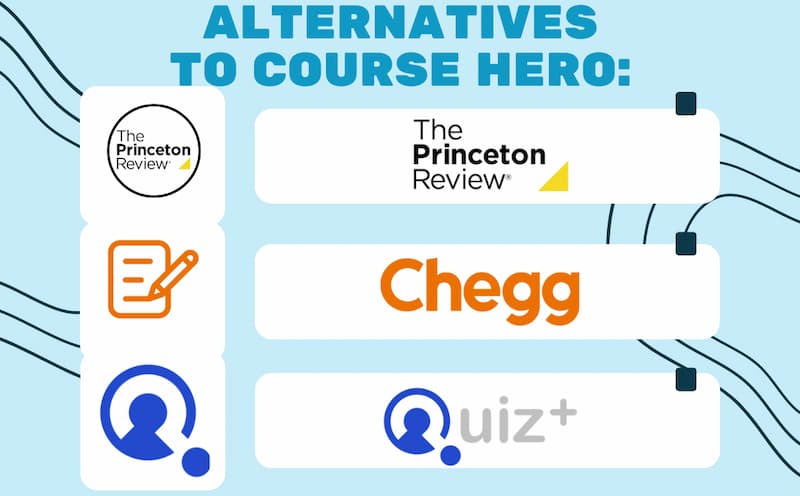 From online tutoring to essay writing and more, these websites offer a range of services that can help you succeed academically this year.
So, whether you need one-on-one tutoring sessions or just want access to an extensive library of learning materials — you'll find a service that fits your needs perfectly on this list! Let's explore them together!
1. Princeton Review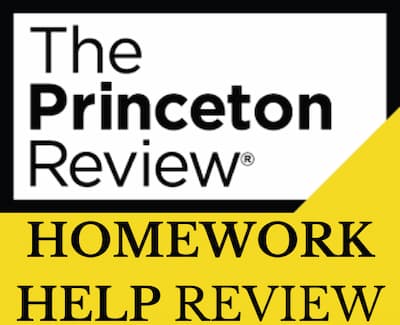 They have a team of experienced tutors who can provide personalized attention and guidance to students in need.
The Princeton Review also offer practice tests and assessments so that students can track their progress and identify areas that need improvement.
They have an extensive library of resources such as video tutorials, question banks, and more. This means that students will be able to get all the help they need in one place.
There is an offer of flexible pricing options so that students can choose the plan that best fits their budget.
The Princeton Review is one of the most well-known websites like Course Hero, an academic resource for college students, offering various services from exam prep to homework help. The Princeton Review offers several advantages that I singled out above when compared to other services.
To help you make an informed decision, let's take a look at some of the key decision-making factors for this service.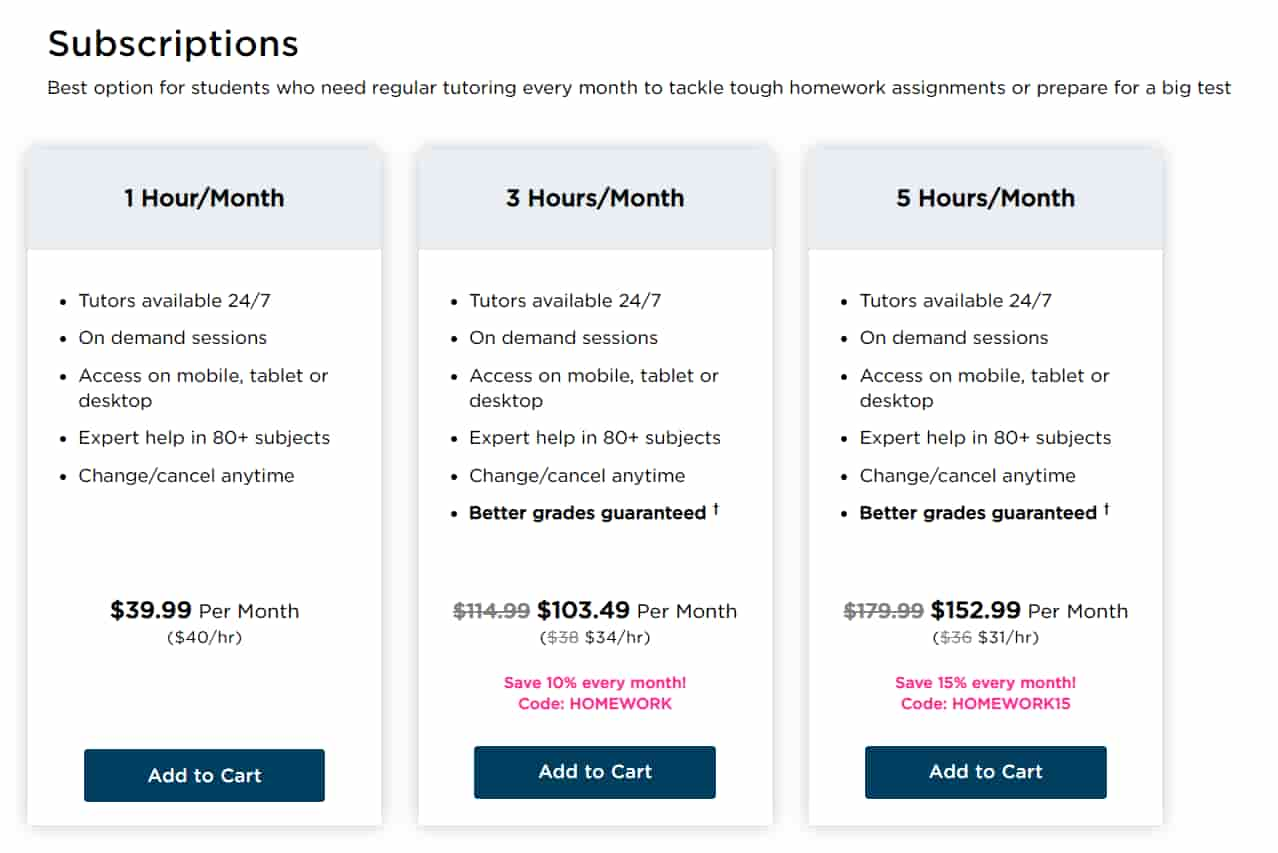 Princeton Review offers online tutoring, exam prep materials, and other educational resources for college-bound students. It has been consistently rated as one of the top online tutoring services on the market since its inception.
It also provides over 5 million practice questions and detailed answers that cover all areas of study — from math to science, history to English.
What Are the Drawbacks?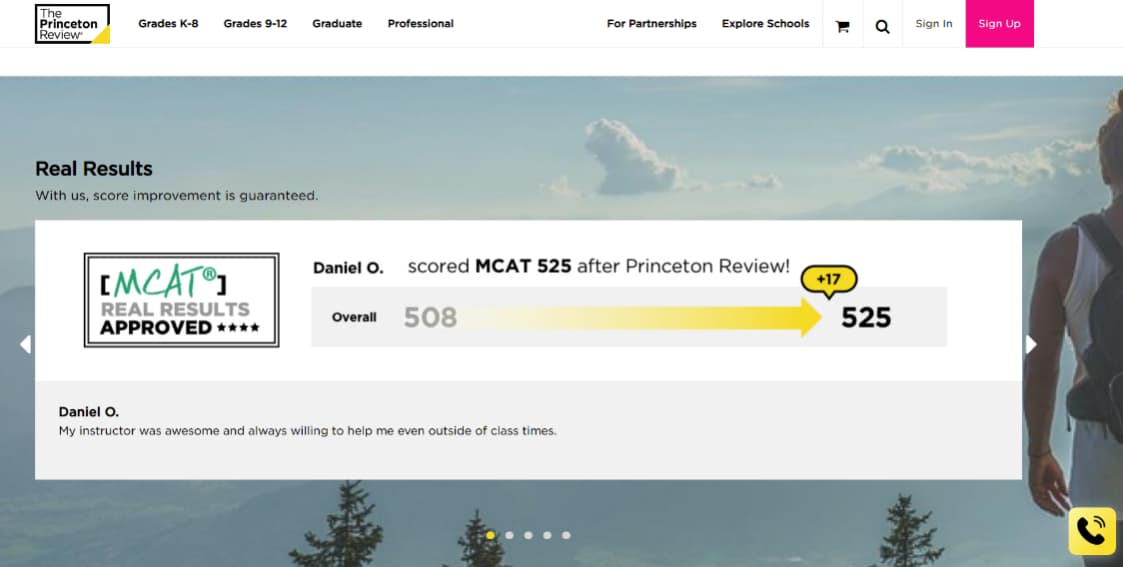 While there are many benefits to using the Princeton Review, I tried and realized there are also some drawbacks that should be considered before making a decision.


Some users have reported long wait times for customer service inquiries or technical issues with the platform itself.


Sometimes users feel that the content on offer is too primary or lacks depth when compared to other services on the market.


Depending on your plan type and pricing tier, you may not be eligible for certain features such as live chat support or access to virtual classrooms.


Customer Feedback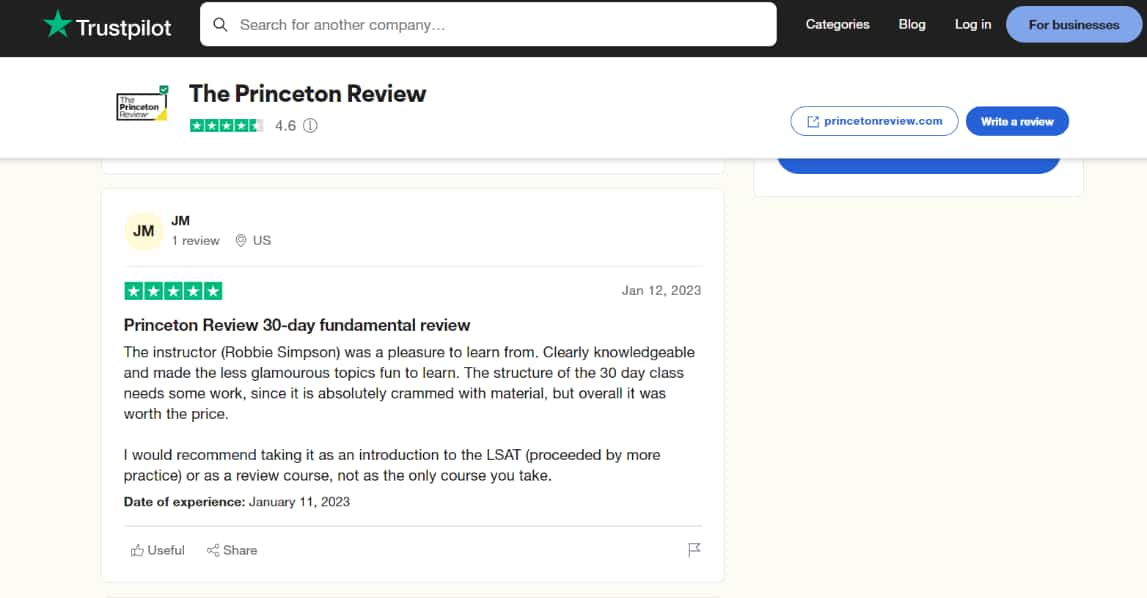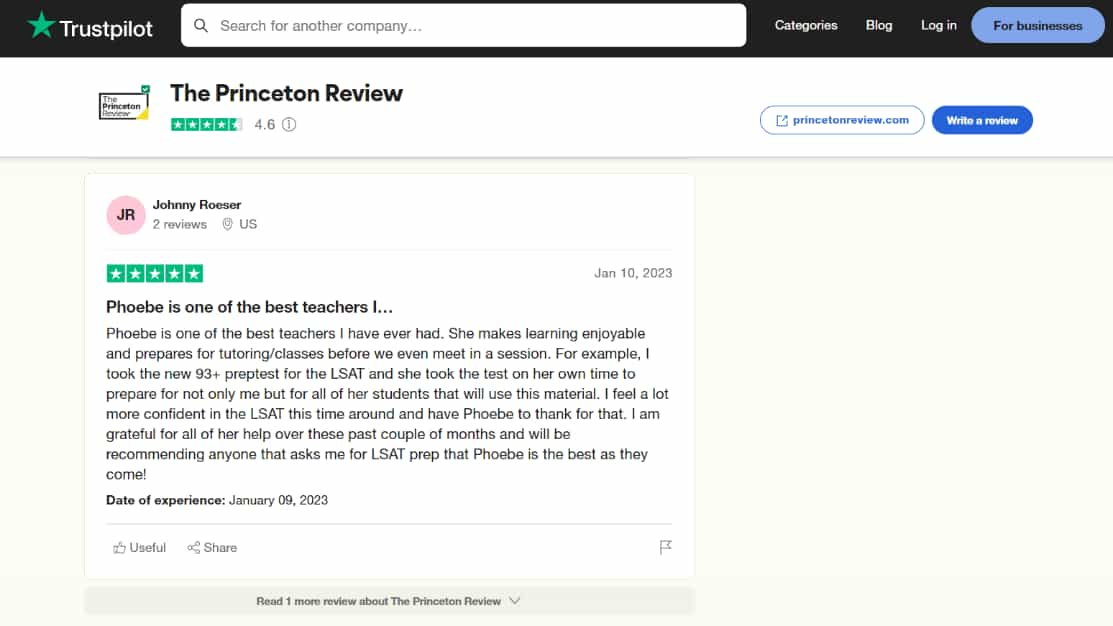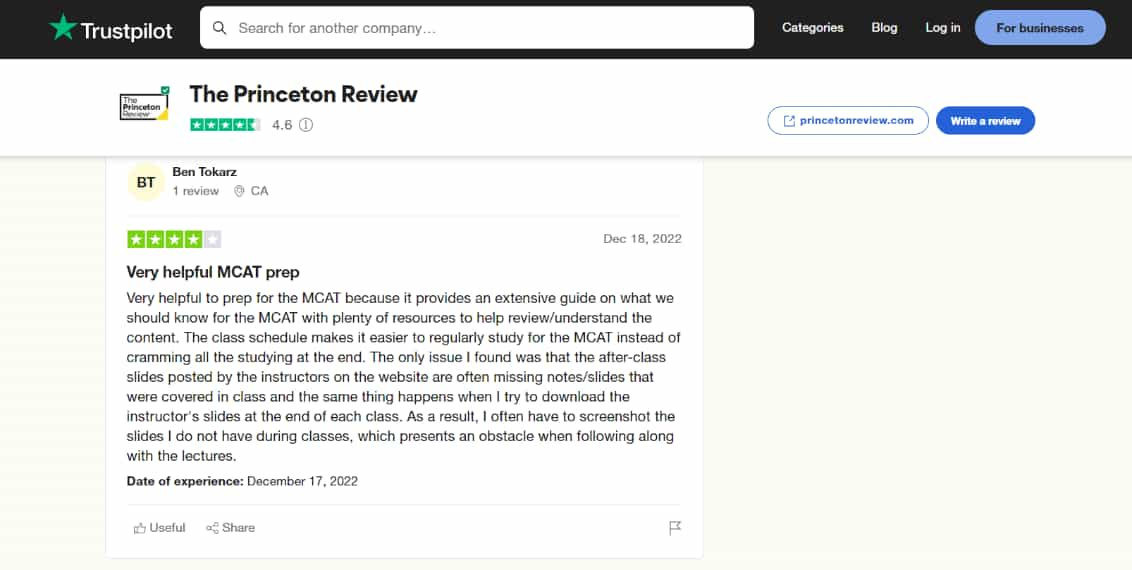 2. Chegg

Personalized mentorship programs.
Scholarship search tools.
Extra practice questions, video tutorials covering academic topics from calculus to physics.
Expansive library full of resources designed specifically for student success.
Chegg is an American education technology company based in Santa Clara, California. It offers a wide range of services, such as rental textbooks and homework help, through its website or mobile app.
Chegg also provides scholarship search tools and personalized mentorship programs for college students who need extra support with their work or studies.
Furthermore, it offers access to extra practice questions, video tutorials covering academic topics from calculus to physics, and an expansive library full of resources designed specifically for student success.
You can also ask questions directly from other community members who have already solved similar problems before – making it easier than ever to get answers quickly! It's helped me out more than once!
Additionally, their subscription service gives users access to their vast library of textbooks which can help make studying more affordable over time. Chegg Study and Study Pack plans cost $14.95 and $19.95 per month.
Thus, I can say that it is one of the best websites like Course Hero for tutors.
Customer Review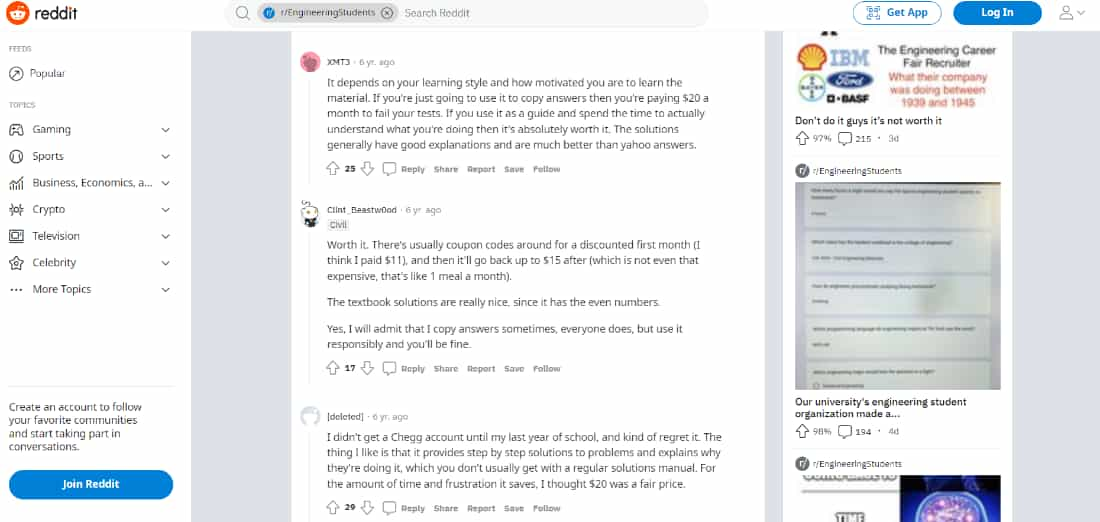 3. Quiz+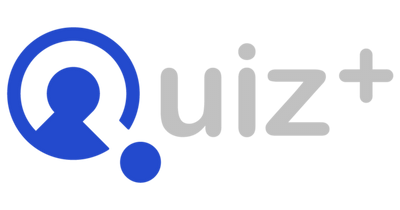 It provides students with comprehensive homework help.
Practice tests and quizzesto test yourknowledge before sitting for an actual exam or assignment.
It's designed with user experience in mind.
Communicate directly with tutors if they need further assistance.
Track your progress over time by keeping records of all the tasks you have completed on Quiz+.
Quiz+ is an online learning platform that helps users master complex subjects like math, science, and foreign languages through interactive quizzes and tests.
It boasts one of the most comprehensive libraries on the web with over 10 million practice questions across dozens of different subjects ranging from Algebra I to Chemistry II.
In addition to its library of practice questions, Quiz+ also provides real-time feedback on each user's progress so they can stay on track with their studies throughout the year.
But what are the benefits and drawbacks of using this online tutor like Course Hero?
The Benefits of Quiz+


The service offers online tutoring sessions and step-by-step solutions to problems. This means that students can get assistance with specific issues or concepts that they are having difficulty understanding, as well as gain guidance on how to approach a particular task.


In addition, Quiz+ also offers practice tests and quizzes so students can test their knowledge before they sit for an actual exam or assignment.


The interface is intuitive and easy to use, allowing users to easily navigate through different sections without feeling overwhelmed.


Moreover, the platform has a built-in chat feature so users can communicate directly with tutors if they need further assistance.


Finally, another great thing about Course Hero and other sites like Quiz+ is that it enables users to track their progress over time by keeping records of all the tasks they have completed on the platform.


Customer Feedback

Drawbacks of Quiz+


While there are many advantages to using this service, there are also some drawbacks worth noting.


One issue is that while it offers personalized tutoring sessions, these can be expensive depending on how long you want them to last.


Additionally, while practice studies are offered on the platform, there's no guarantee that these will accurately reflect what you may encounter during an actual exam or assignment since they don't always contain questions from past exams or assignments.
4. PlainMath

Affordable pricing.
Highly qualified tutors.
Easy-to-use platform.
24/7 customer service.
Limited subject matter expertise.
Language barrier.
PlainMath is a comprehensive online learning platform focused on helping students improve their math skills through personalized instruction plans tailored specifically to their needs and goals.
What's more, PlainMath features live video lessons taught by experienced instructors who provide step-by-step guidance while students complete challenging problems at their own pace in the comfort of their own home or school library — no need for expensive tutors or group classes!
Let's take a closer look at this website like CourseHero.
The Pros of PlainMath
Unlike many other homework help services, PlainMath offers some of the most affordable prices in the market. Whether you are looking for one-off assistance or ongoing support, you can get great rates that fit your budget.
You can also choose between different plans so you can customize your subscription according to your needs and budget.
All tutors at PlainMath are highly qualified professionals with degrees in their respective fields.
They are knowledgeable and experienced in helping students with their coursework and assignments, so you can be sure that you will get high-quality assistance from them.
PlainMath has a user-friendly platform that allows users to quickly find the tutor they need and communicate with them without any hassle.
If you ever encounter any issues with your account or have any questions about the service itself, customer support is only a few clicks away!
The team is available 24/7 via email or phone, so you can get fast responses whenever you need assistance from them.
The Cons of PlainMath


Limited subject matter expertise


Although tutors on PlainMath have degrees in their respective fields, some may not have enough experience in specific subject matters, such as advanced mathematics or physics courses which require more specialized knowledge than standard classes do.
It might be better to look for other websites like Course Hero since finding someone within this narrow field might be difficult on this platform specifically.
The majority of tutors at Plain Math are native English speakers but there may be some who speak other languages, such as Spanish or French, as well as English.
Users may find it difficult to understand instructions given by non-native English speakers due to language barriers.
Key Decision-Making Factors
When deciding if PlainMath is right for you, there are a few key decision-making factors that should be taken into consideration before signing up for a subscription plan on apps like Course Hero.
First of all, consider how easy it will be for you to navigate through the platform; if it's too complicated or confusing, then another option may be better suited for your needs.
Additionally, take into account any potential technical issues; if these occur frequently then another service may provide a more reliable experience overall.
Customer Reviews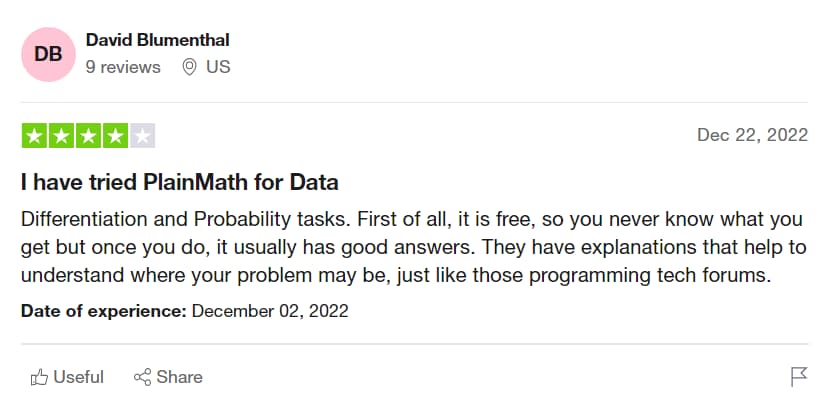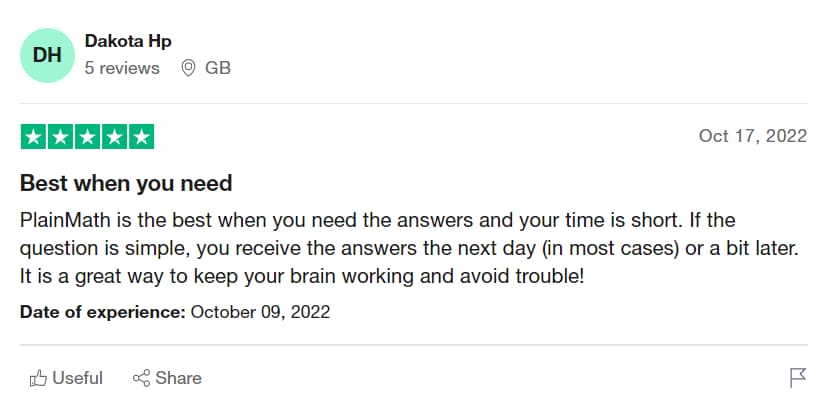 5. TutorBin

Wide range of services;
Personalized learning programs;
Powerful search engine;
Intuitive interface.
TutorBin is one of those tutor sites like Course Hero where students can connect with expert tutors 24/7 who are ready to answer any question, they have about almost any subject imaginable — from elementary math all the way up through advanced physics problems!
TutorBin also offers specialized tuitions such as
SAT prep classes
as well as personalized lesson plans tailored just for you so you can get the most out of every session!
Benefits of TutorBin
TutorBin offers a wide range of services to its users. With over 1000 expert teachers available 24/7, students can find one-on-one help with their homework assignments, essays, and tests.
Moreover, the platform provides personalized learning programs and homework help like Course Hero, tailored to each individual's needs and abilities.
Additionally, TutorBin boasts a powerful search engine that helps students find exactly what they are looking for quickly and easily.
Finally, it has an intuitive interface that makes it easy to navigate through the site.
Drawbacks of TutorBin
In my experience, the main drawback of using TutorBin is its cost. While the service is relatively affordable compared to a few other online platforms, some students may find its prices prohibitive due to their limited budgets.
So, while the platform does offer personalized learning programs tailored to each individual's needs and abilities, these programs can be pretty expensive for those on tight budgets as well.
Key Decision-Making Factors
First and foremost is cost; make sure that you understand how much you will be paying for each session before signing up for any type of subscription plan or package deal offered by the companies like Course Hero.
Additionally, think about how much time you want to spend with your tutor; some packages allow you unlimited access, while others limit your sessions per month or week.
Finally, make sure that you read all analysis carefully before making your decision so that you know what other people think about the quality of this particular platform's services before committing yourself financially or otherwise!
Customer Experience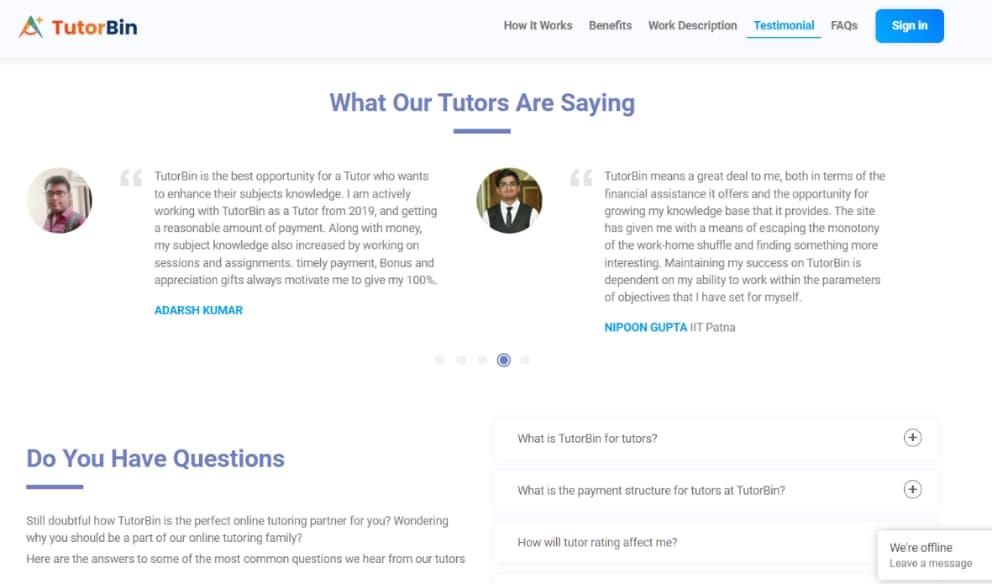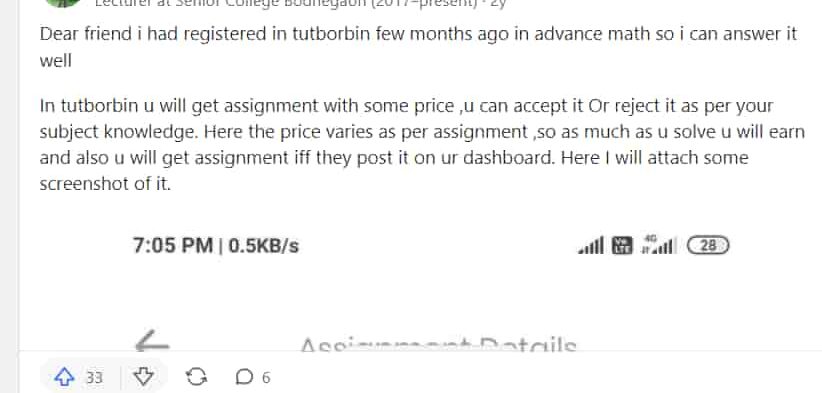 6. EduBirdie

Get your research done;
Cheap prices;
Years of experience.
EduBirdie is an online writing help service that specializes in creating original documents written according to your individual specifications — perfect for those times when you don't have enough time or energy left over from studying!
While this can be a helpful resource, I think it's essential to understand precisely what EduBirdie is and how it works before making any decisions about using the services.
Using EduBirdie services has both advantages and disadvantages for students seeking homework help or assistance with other academic tasks.
On the one hand, using such sites like CourseHero can save time as well as effort when completing assignments or researching complex topics for papers or presentations.
On the other hand, I think users should exercise caution when choosing which writer to work with; some may not be qualified to complete certain tasks or may not be familiar with specific formats like MLA or APA citations required by many universities and colleges in North America.
Additionally, my experiments have shown that quality control processes at EduBirdie are not very strict, so there is no guarantee that you will receive an assignment that meets your standards; it could contain errors or plagiarism if proper care isn't taken in selecting the right writer for each assignment task.
Customer Reviews

PapersOwl

Delivers results on time without fail;
Respect for deadlines;
Personalized approach.
PapersOwl is another excellent option if you're looking for reliable writing assistance tool — it's been around since 2004 so they have plenty of experience under their belt when it comes to editing high-quality homework fast!
It also ensures each customer gets personal attention by assigning them one dedicated writer who will keep tracking all instructions given, ensuring nothing gets missed in translation when translating ideas into words on paper!
Plus, PapersOwl always delivers results on time without fail no matter how tight your deadline may be, giving you peace of mind knowing you'll never miss another due date ever again!
Customer Reviews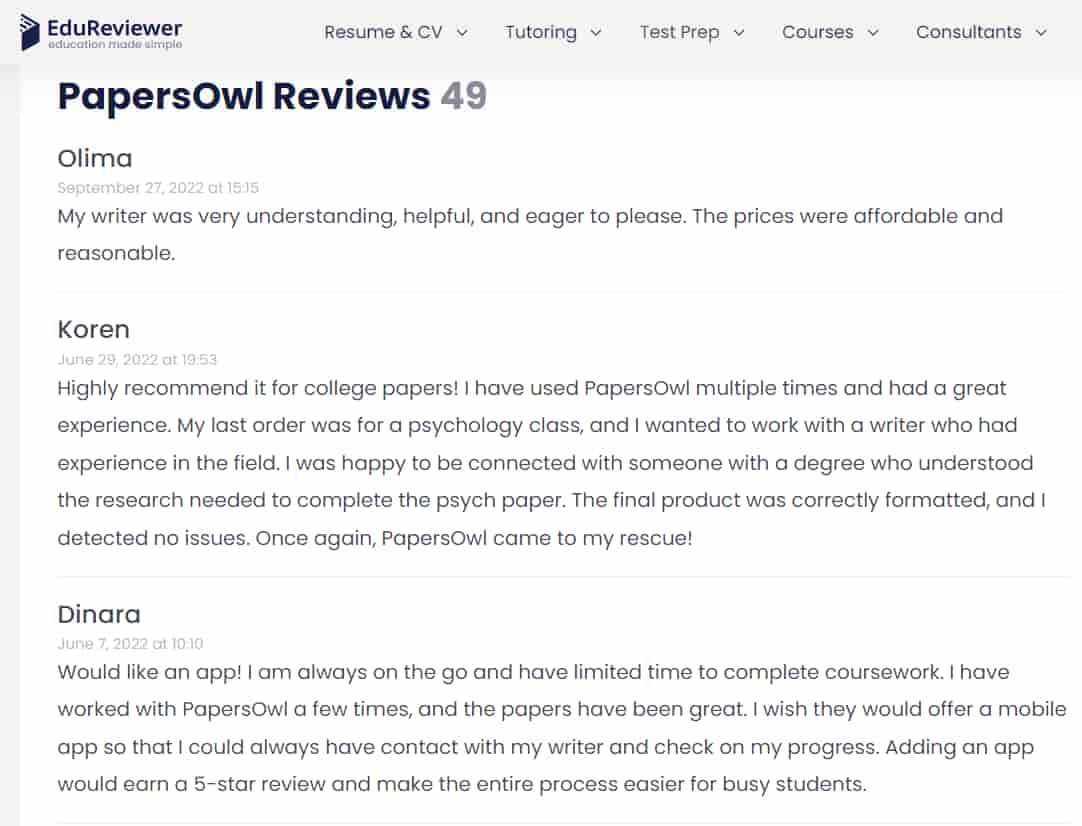 I hope that I was able to tell you what other websites are like Course Hero and what are their features, disadvantages, and advantages!
Hiring Personal Tutors
By the way, if you want to hire personal tutors to help you with homework use the following services:
1. Varsity Tutors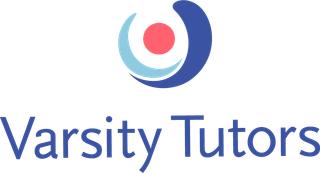 The most experienced tutors;
Subjects, including math, science, language arts, and social studies.
Practice tests, study guides, and flashcards.
Personalized appoach from a private tutor.
Varsity Tutors is an online platform that offers personalized tutoring services to students of all ages and levels.
To hire a personal tutor on Varsity Tutors, you need to follow these steps:


Create an account and complete a student profile.


Browse through their tutor profiles and select a tutor that matches your requirements.


Schedule a session with the tutor.


Attend the session and receive personalized instruction from the tutor.


Receive tutor feedback and continue working with them to achieve your academic goals.


Varsity Tutors also offers a variety of additional resources, such as practice tests, study guides, and flashcards to help students improve their academic performance.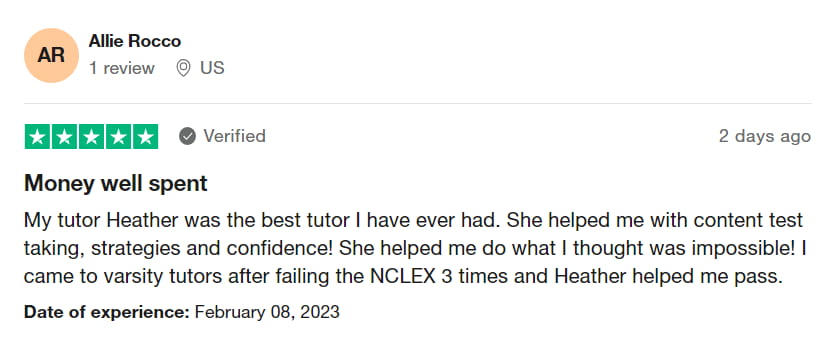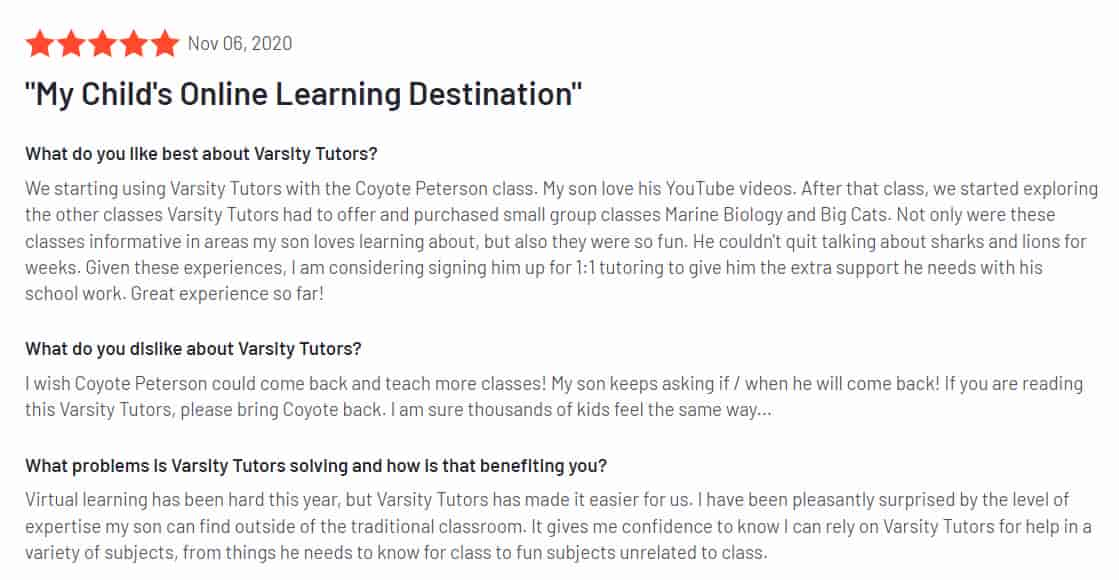 They have an extensive network of experienced tutors who are experts in various subjects, including math, science, language arts, and social studies.
2. Wyzant

Subjects like math, science, foreign languages, writing and more.
Find private teachers near you;
Pay per hour or purchase bulk lessons at discounted prices;
Practice tests and study guides that are tailored towards particular topics or exams.
Next up is Wyzant. Wyzant connects students with experienced tutors who specialize in different academic subjects like math, science, foreign languages, writing and more.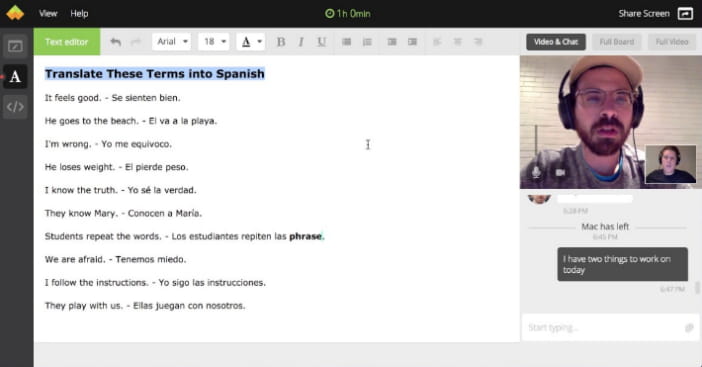 With its help you can find private teachers near you or even connect with an online tutor from anywhere in the world!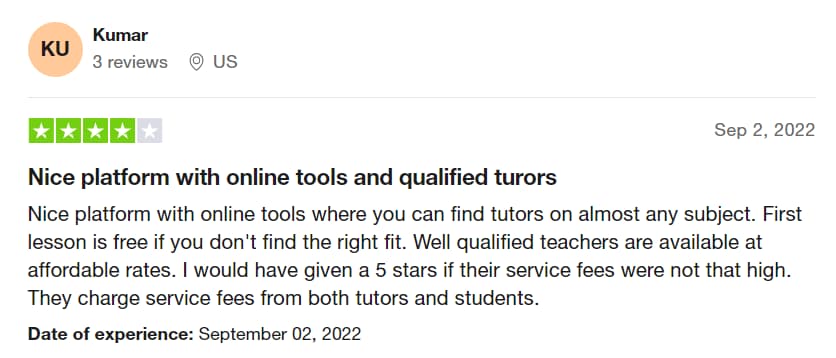 Their pricing system allows you to pay per hour or purchase bulk lessons at discounted prices – giving you greater flexibility when it comes to budgeting for your tutoring needs.
Additionally, Wyzant also offers student resources like practice tests and study guides that are tailored towards particular topics or exams.
Comparison
Service
Princeton Review
Chegg
Quiz+
Price
Lowest price is $39.99

Charged: per course

Lowest price is $14.95

Charged: per month

Lowest price is $7.50

Charged: per month

Level of Expertise
Instructors have scored in the 99th percentile on the tests they teach and use their expertise to create comprehensive examination preparation programs and study materials for students.
They offer high-quality assistance from experienced tutors in a wide range of disciplines and subjects.
The company's experts review all answers and quizzes for accuracy. Their study materials are developed by subject matter experts.
Overall Reputation
Rating 4.7
Rating 4.4
Rating 4.5
Conclusion
All in all, there really isn't one single «best» Course Hero alternative out there but rather several different ones depending on individual needs, preferences, budget, etc.
I hope that with my detailed overviews above — Princeton Review, Chegg, Quiz+, PlainMath, TutorBin, EduBirdie, PapersOwl — I have helped narrow down your choices based on what each service has offered; just make sure you read up comments, and before signing anything up secure yourself against hidden fees or unpleasant surprises down the road once everything kicks off this year!
Good luck finding the perfect solution for your academic success this year!
FAQ
Is there a free alternative to Course Hero?
Yes, there are a few free alternatives to Course Hero, which is an online platform that offers study resources, tutoring, and academic assistance to students. Here are some of the most popular ones:
Princeton Review
Chegg
Quiz+
TutorBin
These options have different features and pros/cons, so they may be better suited for different types of students.
Can your school see if you used Course Hero?
It is possible, depending on the circumstances.
If you use Course Hero on a school computer or on a school network, then your school's IT department may be able to track your online activity and see if you accessed Course Hero.
However, if you use Course Hero on your device, it is unlikely that your school would be able to track your activity on the site.