TutorMe.com Overview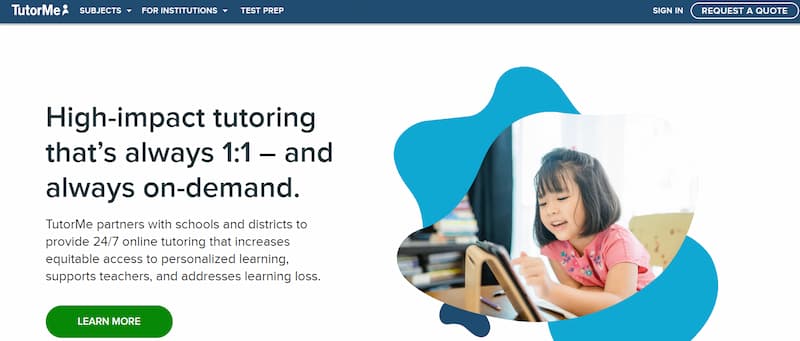 With online tutoring services like TutorMe.com, it is now possible to learn without setting foot in a classroom. At this website, students get access to some of the best learning materials and the most qualified educators instantly. However, for someone who is yet to sign up, doing so may not be easy unless one has all the details regarding the available online tutoring services, qualifications of teachers, its pros and cons. You can try Langua Talk review to get professional assistance as well.
Premised on the above, EduReviewer strives to furnish students with up-to-date information about tutoring services, which means there are many tutome.com reviews on the web, but sadly, some are misleading. So, why should our review matter to you, and how do we ensure every piece of information we provide is decent?
What is TutorMe?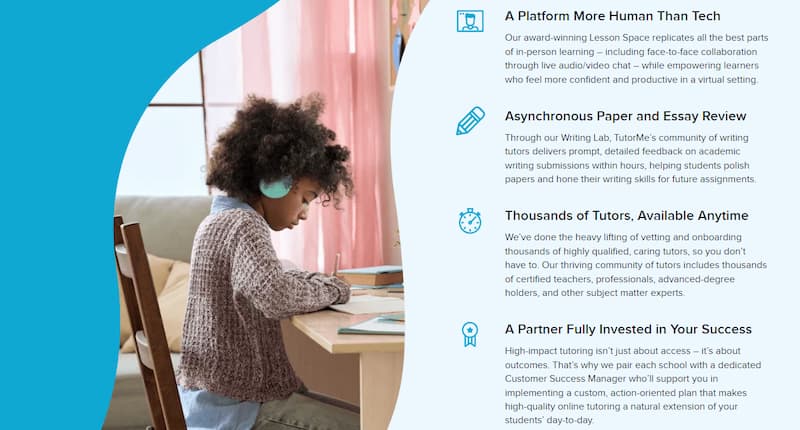 TutorMe is an online academic platform where students can access the best teachers, collaborate with top students, meet experts, and access top-notch learning materials. According to the statement on its website, the platform is committed to delivering on its mission, 'making learning as convenient and effective as possible.' It emphasizes on-demand on wide-ranging subjects such as Math, Algebra, Sciences, and Programming. For top math tutoring services, check the best online math tutor sites listed on our blog.
Why Should You Trust Our Peer TutorMe Review?
Having signed up for TutorMe services, we have firsthand experience that we want to share with our readers.
We put together independent, unbiased, and reliable reviews about online education and writing services to help students make the right decision.
We collaborate with experts in academia to verify the information/data we have before putting together honest.
Is TutorMe safe? You'll find out in this review.

Our Criteria for Choosing and Evaluating Online Tutoring Services
Because there are many scam reviews on the web, is Tutor Me legit? We authenticate the legitimacy and legality of service before reviewing it to confirm that the platform has passed this test authoritatively.
Among other ways by which we choose and evaluate websites where students can register and learn include the following:
The type of services available. Options for online tutoring services include Coaching, Support, Enrichment, Test preparation, Intervention, Remediation.
Qualification of teachers is another important consideration we make because every student deserves an opportunity that connects them with the best specialists.
We also heed the ease of signing up and payment processes and accessibility to online learning platforms.
The cost of learning via these websites is another essential factor that EduReviewer takes seriously choosing and evaluating services worth featuring in our reviews.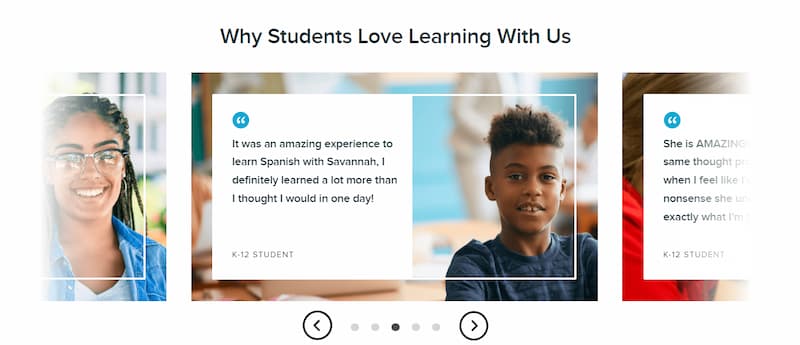 Given the many TutorMe reviews online, choosing a platform based on factors explored in this section is imperative. Is TutorMe good? Let's find out.
TutorMe Cost
How much does TutorMe cost? Learning online can be pretty expensive, given that you have enough money to hire a teacher and a sufficient internet connection to keep you live during sessions. TutorMe provides students with an opportunity to learn an ACT prep course for $249, which, in our opinion, is fair, but TutorMe pricing is a bit expensive compared to other options.
However, the good thing about the training is the visual learning materials, which means faster comprehension and a high-retention value of essential points. The two-hour TutorMe cost is $69, translating to 58 cents a minute, and a friendly monthly payment plan. The Video prep course goes for $79, which is affordable for most students.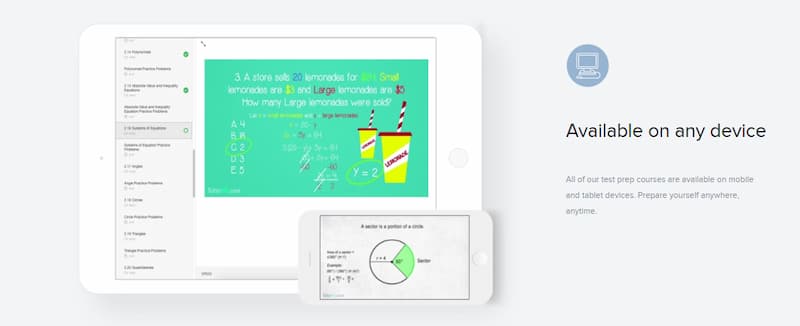 For some comparison of TutorMe vs Wyzant, the Wyzant tutoring service provides a loyalty program for the customers. You can have a look and see some differences in the pricing system. We believe that Wyzant is a much better option nowadays. The same positive opinion can be found in the reviews on Wyzant from their former customers.
TutorMe Payment
Once you sign up with TutorMe.com, payments are via credit/debit card, which is very secure and safe. The next stage is getting paired up with the right tutor.
TutorMe Quality
Once again, the question of is tutor.com legit pops up, and this time, regarding learning materials and qualification of tutors. Well, there are many options for learning, and the fact that it partners with over 800 top education institutions makes it one of the best places where you can seek knowledge and training. Whether it is an ACT, GRE, or any other course you want to take, the educators at this platform will assist you with the tasks.
For top English tutoring, check our list of the best websites learning English online.

Another great advantage of the platform is that it is mobile-friendly. Moreover, in our TutorMe review, we found that it features a relatively nice blog for extra learning about SAT, GRE, and many other things related to online education.
TutorMe.com Website Usability
When it comes to taking lessons via online platforms, website usability can either make the experience enriching or bad. So, does TutorMe.com merit in this regard? Well, we had a great experience on this site because it is not only navigable but also professionally designed for learning. It is also noteworthy that everything displayed on the pages is clear, clickable, and highly responsive. The website theme is also above par.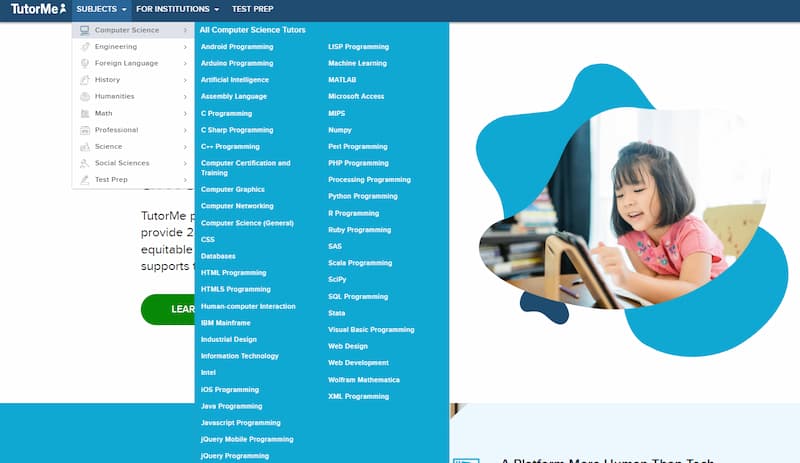 TutorMe Customer Service
EduReviewer has looked into the availability and responsiveness of the customer service desk, something which some of the Tutor Me reviews overlook. You can contact the service via live chat, which our review reveals it outsources.
Social links such as Facebook, Twitter, YouTube, and LinkedIn make the customer service and general experience even more exhilarating. On top of that, students can access answers to questions they might have at the FAQs section, which, we must say, is quite impressive.
Overall, comparing TutorMe vs. Tutor.com, we would say that neither of these companies worth your time. There are much better options as Wyzant, Preply, Lingoda, and Varsity Tutors. So, you'd better check out one of these services. And if you are looking for a good alternative, check VIP Kid. Find more info in the reviews of VIPKid.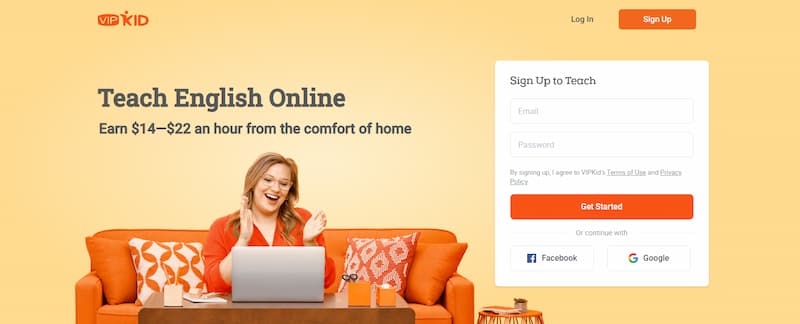 Pros
Is TutorMe legit? Yes, at least, it was back in the day! But there are some positive TutorMe.com reviews, so they are legit.
Strict guidelines and education background for hiring tutors, which includes verifying that they have a college degree or higher and are registered with a University.
7-day satisfaction guarantee, which comes with a refund should the service fail to meet your expectations.
1-on-1 and visual tutoring experience.
Matches students with the best educators suited to courses in which one needs help.
Partnership with top-rated intuitions of higher education means quality learning resources.
Cons
Quite expensive compared to other tutoring platforms.
Matching students with tutors limits a student's independence to choose.
Occasional sluggish customer response.
Its blog is rarely updated.
It is not easy to land a tutor when you first inquire.
Prices not negotiable.