Resume Prime Overview
No matter how far you are from writing an effective CV, we are here to help you find the best online resume services for it! All you need is to find a legit service and avoiding a real scam by carefully reading our reviews.
We strongly recommend looking through services reviews before customizing any papers because:
Each company has its own style of working with clients and crafting documents they need.
Usually, reviewers have already compared various companies and services, customers' experience, and details of the process, so you need to search for this information.
Your expectations of the company, in general, may differ a lot from the real service they offer, and reviews will always give a brief explanation of how it all works.
A well-informed person is always ready for any changes!
Why should you read our reviews?
We are committed to excellence and do our best to provide you with the most up-to-day information.
All the reviews we create are based on real experience.
The data we have is structured according to the most popular questions among users.
The more job seekers and recruiters use our resume writing companies' reviews, the more relevant our service is.
Feel free to open each door of our web page!
What do we take into account for creating the reviews?
Some writing services easily provide you with all necessary basic information: resume packages, other papers, and services, prices, the process of customizing, delivering, payment, etc., but there are also companies which would like you to contact them for more information. In this case, we have already made your life easier!
Our reviewers have already analyzed the data provided by such services and searched for missed details. Moreover, one can also find additional information about workshops, job coaching, and job searching services if the examined resume writing company is ready to provide you with such stuff.
Why may you need to resort to a CV writing service?
You have perfect work experience, a great desire to explore the field, bright ideas of making the activity more productive and effective… together with complete incapability to present it all in a text.
You do not have enough time to think about an eye-catching resume.
You are not sure about the kind of document you need.
You will change your occupation, though you do not imagine how to combine the background and new career goals in one document.
You have a resume/CV written, but you do not like it, or it needs to be updated.
These are only several main reasons, which may lead to a resume writing company. How to avoid Scam services and choose the best one to get a high-level paper or electronic profile?
Would you mind paying attention to regular packages and additional services, payment and delivering processes, the time needed for crafting, and details of working with writers themselves?
Which advantages can you get from a professional resume writing company?
Your document is written according to contemporary tendencies, rules, and norms of the labour market.
You have more free time to spend on work, family or just having a rest.
You are presented as a qualified worker, a leader of the field you used to deal with.
You receive a resume, which will stand out from the others, so you have more chances to achieve your new career ambitions.
Your activity is analyzed from a new side, which helps to stress strong background points and hide weak ones.
You do not need to expend much effort to customize any service connected with resume writing or job seeking.
Anyway, there are also some problems you can face while dealing with resume writing services:
It will cost you some time to find a really professional service.
A high-level work is never low-cost.
Some part of your private information has to be shared with unknown people.
Not always at once, missed data can be added to the resume written.
You have to wait for the resume to be written and be verified, and delivered.
Most likely, a resume written by an experienced writer is better than one created by a common job seeker, but it is not guaranteed that you will be interviewed and, even more, get your job in a short period of time.
If you decide not to count on yourself but order a resume/CV/LinkedIn Profile/Portfolio, be ready to have some phone or online consultations, fill a resume questionnaire, check the draft carefully. There are often discounts for returned clients, subscribers for the company's news, pensioners or other categories of people. Look for this kind of information and do not forget to mention if you use this service.
Remember: to get a high-level resume written for your individual situation, and it is not enough to find a real master of writing. You are supposed to be clear, honest, and ambitious, discussing the result you would like to achieve.
This is a common evaluation of resume writing services, and here we will provide you with the Resume Prime company review, concentrating on the service they can offer and the result you can get.
We have compared it with other resume writing services and also taken into account the clients' opinions. In general, Resume Prime review shows that the company is highly ranked, is considered easy to work with, and provides you with high-level resumes.
ResumePrime.com Services and Pricing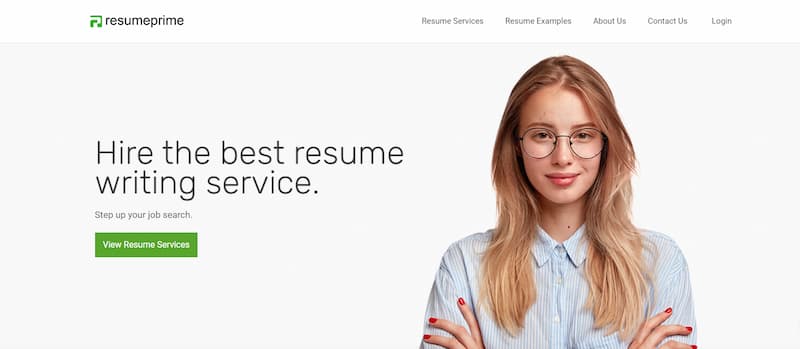 Resume Prime prices are rather pocket-friendly, though it depends on all services customized. Minimum prices for the services offered range from $190 to $330, and additional options may cost you from $65 to $400. Here you can see the most popular types of services the company has:
C-Level Executives $330;
Military $330 (see our list of the best military resume writing services online);
Federal $330;
Professional $190;
Entry-Level $190;
Student $190;
LinkedIn Profile $95;
Cover Letter – $65;
Resume Website – $295;
Annotated Portfolio writing – $425;
Statement of Purpose – $155;
Follow-up letter – $65.

Unfortunately, we couldn't find any legal resume writing services on their platform.
The company will not give you a 20% discount just for subscribing to their news anymore, so the clients here are not encouraged.
ResumePrime.com Payment Methods
Resume Prime's payment system is very flexible. Their clients can use a credit card (Visa, MasterCard, American Express, Discover) or online service PayPal. Remember that you will have to pay before filling a questionnaire for the resume.

Resume Prime Customer Service
Users can use one of the following contact options for any inquiries: online chat, phone number, or submit a brief form in the Contact Us section. It is good that the company offers a few alternatives for contact.
However, the most convenient option is live chat – it is faster, and you receive an instant response. Our TopResume.com review found that it has a great example of customer support, too; just look for a comparison.
ResumePrime.com Quality
The company is not client-oriented, so they do not analyze each customer individually to make your resume stand out from hundreds more. The majority of Resume Prime reviews are negative, so it seems like the company provides its clients with low-quality products.
Professional resume writers will write a well-structured and effective CV within three business days. For top-quality resume writing, better check Resume Coach reviews on our website. These guys provide a great platform to craft a resume yourself.

The company has various standard resume packages and always offers you many additional options like Cover letters, LinkedIn Profile writing, Reference Page, and others. One can find a web chapter dedicated to resume rewriting, where the company demonstrates the changes their writers make in already written resumes to make a real attention-grabbing one.
ResumePrime.com Website Usability
Resume Prime website is aesthetically pleasing and possesses a well-structured explanation of the services they have. The process of resume crafting, improvement, and delivering is demonstrated step by step and is more than clear.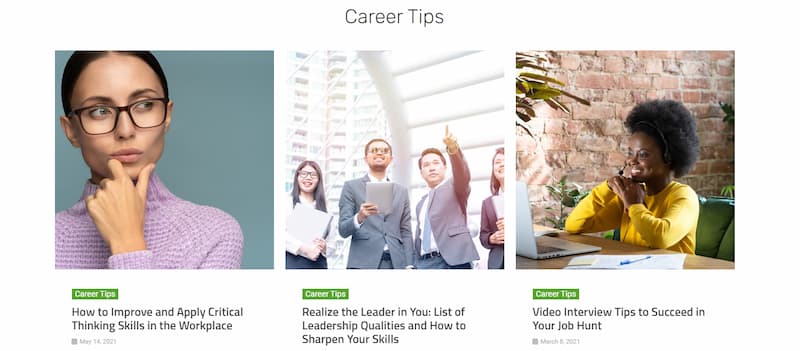 On the same page, you can find some clients' feedback and opinions, which will certainly help you understand the services offered better and pay more attention to some details of your custom. The mobile version works decently. Nevertheless, they do not provide you with regular online support or several contact numbers.
Pros
Resume Prime can write your resume in three business days, which is the quickest result you can get.
The pricing is average, so it will not heavily hurt your pocket.
You may ask for as many revisions and changes as you need.
The company provides you with a great variety of additional services.
If there are any doubts about the service you need, you can always call the Resume Prime company.
Resume Prime has a wide range of careers they write resumes for.
Cons
Resume Prime does not guarantee that you will have any job interviews.
There is only one contact phone number on the website.
The company does not provide you with information about their office.
There is no "update service" for returning clients after 6 months passed since the last changes made.
Payment must be completed before you deal with resume questionnaires or discuss your custom with the staff.
Live chat does not always work correctly to let you solve immediate inquires.