Looking to earn an internationally recognized English teaching certificate? EduReviewer.com understands it can be confusing, especially when many platforms promise to offer such courses. However, you can rely on our detailed Uni-Prep review to get the relevant information for your program search.
We wouldn't want you to waste your resources on a program that won't reward you afterward. When reviewing courses on EduReviewer.com provided by various institutions, we focus on the following:
Prices: Some institutions can take advantage of how people believe good things to be expensive. In our Uni-Prep review, we will focus on whether the courses are worth the pricing or not. Uni-Prep reviews from previous students will be resourceful, too, in this section.
Quality: There is no need to take a course that can't help you market yourself. This review will look at the quality of the courses provided. Can you present these courses to employers, and are they acceptable?
Mobile app and website usability: Does Uni-Prep has a mobile app? How friendly is it, and how easy can you access their website? We will consider this to ensure you do not register for a course requiring you to take another course to access it.
Customer support/service: Uni-Prep Institute, Canada reviews from online comments by previous users, will help us review this section. These will add to our experience with the institution's engagement. Do you find help after contacting the team? Is it satisfactory?
Guarantees: These come in handy when purchasing service for the first time. EduReviewer.com will review whether they are available from the institution.
Uni-Prep.com Overview
What is Uni-Prep.com?

Uni-Prep.com is an American training institute that offers courses online and offline. Although the institution has its headquarters in California, USA, it has partners and agents globally. Its online classes are cheaper than those provided in class, so people, even those who are not financially well-off, can access them.
The institution targets professionals, both at the entry-level and those with lots of work experience. There are various courses designed to help them in their career development.
However, the most popular courses at the institution are TESOL and TEFL. The language learning courses are accredited by the "Accreditat" and help professionals work anywhere their visa permits.

How Does Uni-Prep Work?
When enrolling for a TESOL/TEFL course, you must follow a few steps to get started. Firstly, you need a student portal, which is free to create. You can choose either a certificate or diploma program.
Register with the name you want to appear on your certificate after completion. Payment is made at this stage and the methods accepted are Visa, MasterCard, and PayPal.
Once your portal is up, Uni-Prep sends you login details to the email you provide during registration, and you can start your classes anytime. You are given one year to complete the courses, although most learners do it in weeks. You schedule the program, and no deadlines are set within the year.
Once you are done, you are given the certificate in two formats. A hard copy is sent to your address, and a downloadable soft copy is in your email.
Tip: Make sure you provide the correct details during registration. They are what the institution use in service delivery.
Does Uni-Prep Help At All?
Uni-Prep is not that helpful to students seeking teaching jobs internationally. Uni-Prep TESOL certificate reviews from those who have achieved them show they have not helped them gain clients' trust.
Comments from learners also show that TESOL/TEFL programs from Uni-Prep provide them with no natural resources that equip them with relevant education.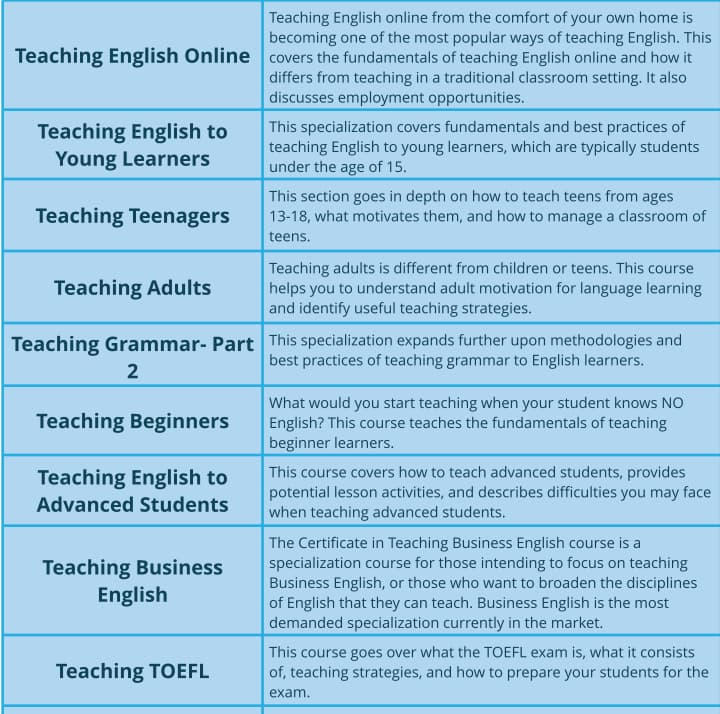 Are Uni-Prep Test Prep Courses as Effective as they Say?
Uni-Prep TESOL reviews show that students are not pleased with what they get. The tests are not created to make you more interested in the courses and become more intuitive. The courses also don't help you become a good teacher but give tips for making your teaching classes more engaging and successful.
So, is Uni-Prep good?
Our genuine Uni-Prep ESL review can use the course in countries with English as their second language as a tutor and earn itas a part-time ora full-time instructor.
Is Uni-Prep Safe?
If you have had an online scamming incident, you are worried if Uni-Prep is legit or not. Our Uni-Prep institute TEFL review based on different users shows that the institution is authentic. You can transact safely with them and receive services as promised.
Since the institution has agents and partners worldwide, you can check with the institution if the one in your area is affiliated with them. It will help you be more confident and avoid scammers that pose as agents and end up ruining your experience.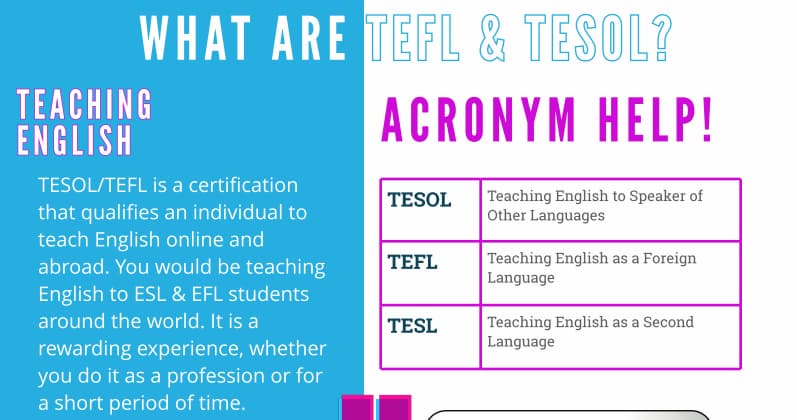 Story of Uni-Prep
Uni-Prep is a private institution that started to provide access to learning resources to professionals. It is motivated to empower people to earn from wherever they are using their TESOL/TEFL certificates.
Uni-Prep boosts its accessibility by offering scholarships to financially needy students. To apply, you have to send the required information. The TESOL scholarship program requires you to accept the use of your photo once you complete the course.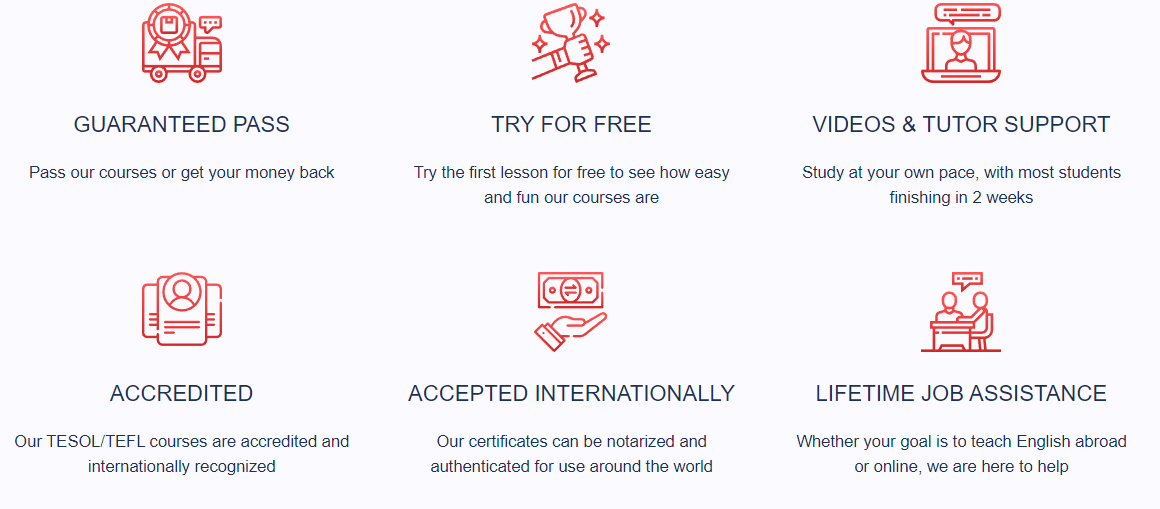 Services at Uni-Prep.com
Uni-Prep provides training services to professionals seeking opportunities to teach English as ESL/EFL. You can learn the following:
Online TESOL Certification: the course takes place online and equips learners with skills relevant to teach English globally. The certificate course does not require you to be excellent in speaking English or other strict requirements.
However, we recommend you be through your high school education and certification because most employers consider it a minimum qualification. What you get from this course:
120 hours of training;
24/7 support;
An accredited certificate upon course completion;
Video lectures.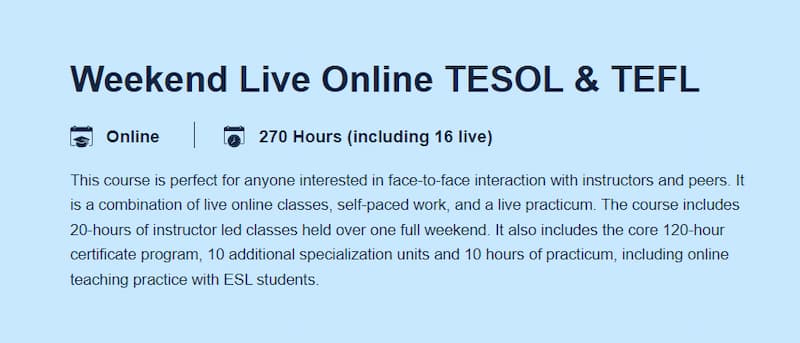 Online TESOL Diploma: our Uni-Prep TESOL review for this program amazed us. Most of the institutions offer a certificate program and leave at that. The uni-Prep TESOL diploma is a more advanced course than the certificate. It consists:
250 hours of training;
Extensive video lectures;
24/7 support;
An accredited certificate of course completion;
Supplementary course materials.
They also have great management and business-related courses. But for project management courses, we would recommend reading Master of Project Academy reviews on our website. These guys have top-notch courses for PMs.
Pricing and Courses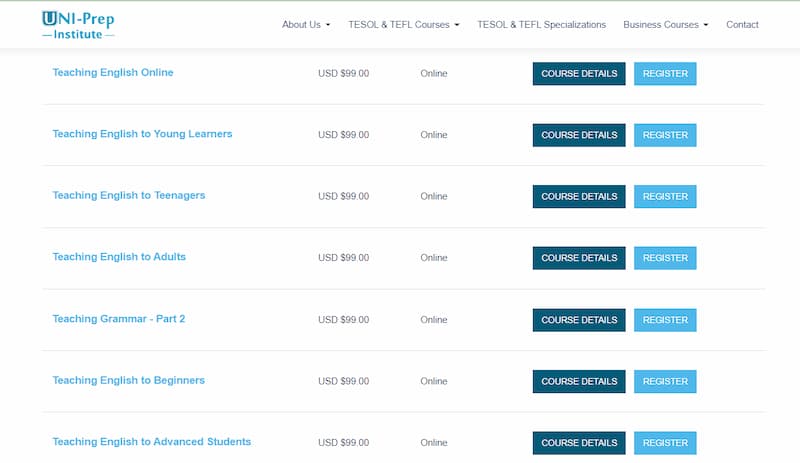 We cannot forget to review prices for the courses provided by the institution. The prices for TESOL certificate and diploma courses are not friendly and are as follows:
TESOL Online certification: The 120-hour course costs $195. The fee covers the shipping costs, all the lessons, certificates, and support.
TESOL Online Diploma: It is charged $399 and comes with an All TESOL Specialization package. The 250-hour course package covers tutor support, a letter of recommendation, a certificate of completion, tutor support, and shipping.
If you are an English teacher and want to start teaching kids from all over the world online, read the VIPKid job review on our website. This platform can be convenient for it.
Quality of Courses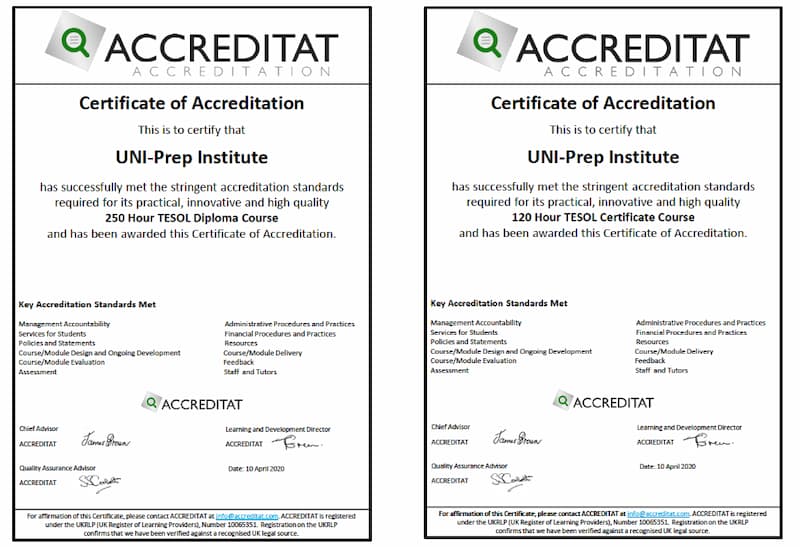 Our Uni-Prep institute review of course quality is nothing less than bad. The courses are not carefully created to help students become fluent in English. Those that have completed theirs applaud it for being poor.
Tutors know what they are doing. Uni-Prep institute reviews show that the instructors do not teach based on trial and error.
Another excellent alternative for TESOL and TEFL is Learning Edge. But if you read our LearnersEdge reviews, you will find that Uni-Prep is better.
Uni Prep Customer Service
You will hate how Uni-Prep handles its customers. At the institute, no customer is less important. All queries and concerns are acted upon slowly by a team that works unprofessionally.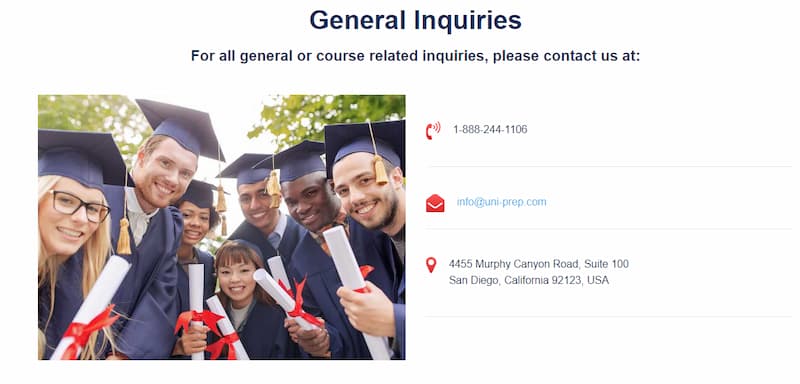 If you are still unsure which course you'd like to take, check reviews on GoSkills, these guys have excellent courses for teachers.
Website and Mobile App Usability
The site currently does not have a mobile app. Its website usability is not that easy for everyone looking to join an online training class. Here, there is a need to seek professional support when taking courses.
And if you are a teacher yourself and want to create your course, check our edX review and give them a try to create your own platform for learning. Your basic computer skills and access to the internet are what you need to kick start your training. Nothing technical.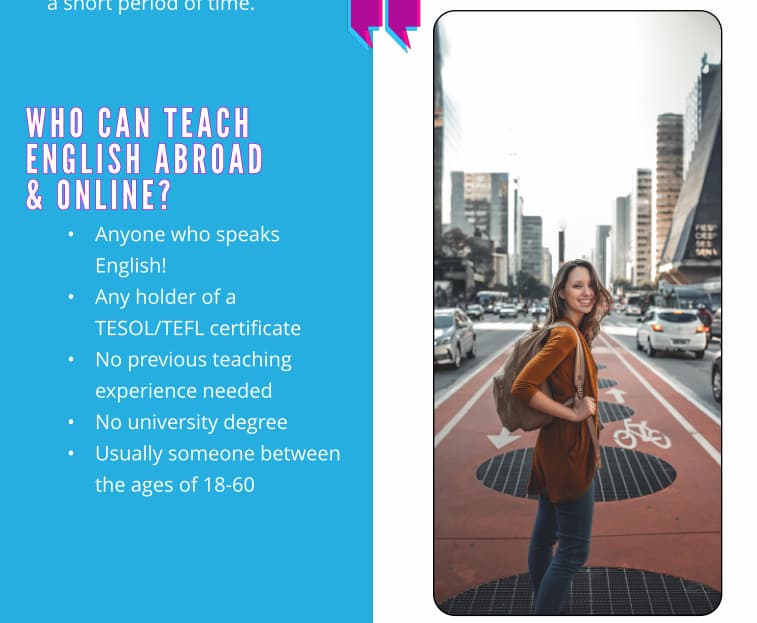 Pros
It is available globally.
Its certificates are recognized internationally.
Courses are detailed and well-curated for learners to understand.
No minimum requirements to start learning with Uni-Prep.
Programs are self-paced.
Cons
Some units lack audio clarity.
The certificate program can feel limited in information.
In-class lessons are quite expensive.
You only have two attempts on the quizzes.
There are no live interactions.
Lack of consistency in the questions. That is, some units have more questions than others.
Tuition fees are not that affordable and all-inclusive.
Poor customer support.