Our IAP Career College Overview
If you are looking to enhance your education and want to earn online certificates, you will benefit from our IAP Career College review.
Here, we discuss the different courses that are available along with the pricing structure. Our team of experts has evaluated these courses, and we provide details on quality and value. Want to pass the CFA exam with flying colors? Check out our AnalystPrep CFA review and discover why our students love our program.
You will also find we take into consideration the website usability, cost of courses, and guarantees that are in place.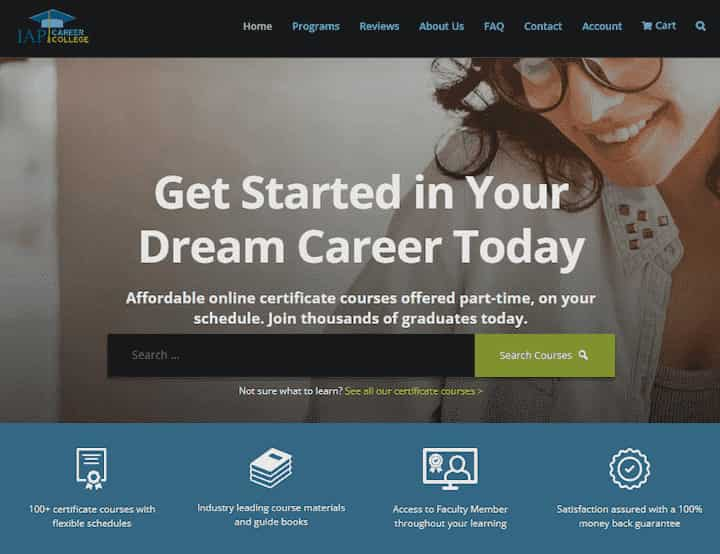 For those that want to earn a college certificate from the comforts of home, this online college option is a great choice. You will find many courses sported and they can all easily be accessed using your computer at home. Seeking a competitive edge for your child's college application process? Testing Mom vs Test Prep-Online work with our students to give them the competitive edge they need in the admissions process.
Read on to learn more about what IAP Career College delivers, and start your online educational experience today!
Features of IAP Career College
IAP Career College is an excellent option for those that want continuing ed or non-traditional training certificates. The company provides over 100 unique courses, all at a low cost. If you have a career and want to expand or if you wish to take a new path, the courses here are beneficial.
The main features include self-guided learning, e-book text reference, videos, and access to professional faculty members.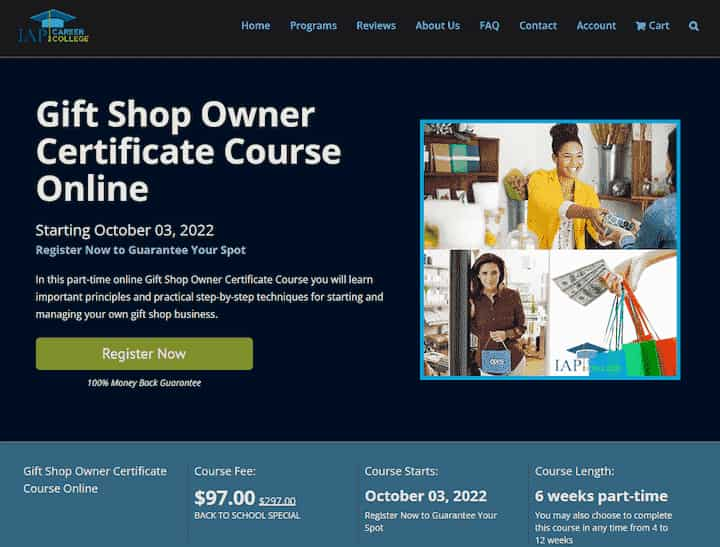 Achieving your dream job no longer has to be just a dream. With valid certificate courses, you can work at your own pace to achieve success. Every course has been designed to meet strict academic standards, and certificates are immediately granted after you pass a final exam. Are you considering the At Your Pace Online? Read our At Your Pace Online review and find out why so many students trust our comprehensive program for their CFA exam preparation.
Program Types
Online certificate courses are the most popular option. With these, you can complete a course in 6 weeks and earn a certificate.
In addition to the basic course features, IAP Career College also provides:
Life Experience Certifications
Earn credits for a life experience with this program. Professional certification is offered through the International Association of Professional Organizations.
Proof of experience can be recognized with a Master's Certification or a Professional Certification.
Masters Certification Courses
These programs allow you to be recognized in a field and are offered 4 times a year. Some popular options include Career Coach, Event Planner, Business Consultant, Life Coach, and Motivational Speaker.
Professional Associations
There is an annual membership that provides discounts on courses, newsletters, listings for businesses in the professional directory, and discounts on partner company services.
Short Courses on Business Skills
Are you looking to master new business skills? The short courses offered can be completed in 3 hours. Business skill options include Image Management, Etiquette, Business Organizing, Business Decorating, and Events Management. These are all developed by IBMCC, a sister college.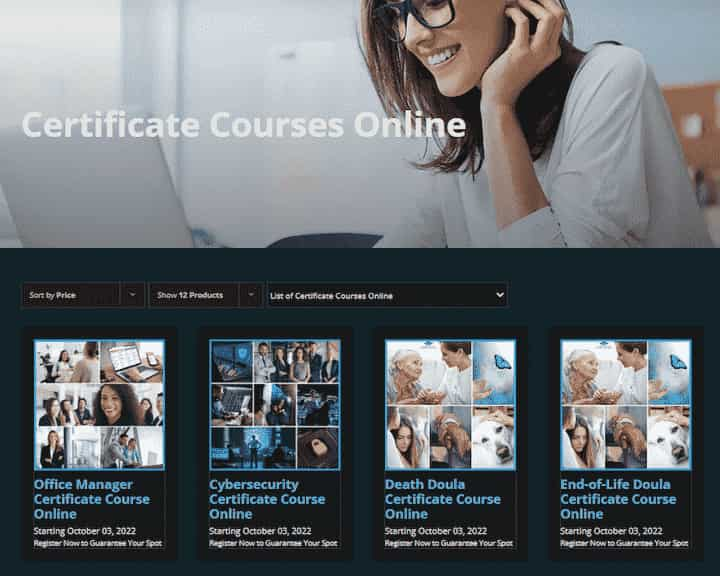 You may be wondering, is IAP Career College accredited? It is accredited by the BBB, but it does not hold any academic accreditations. It is a platform for additional education.
Want to strengthen your career and boost your income? Take a look at the available options and get started down a rewarding path to success!
Course Pricing
One reason IAP Career college reviews are so positive is because of competitive pricing. At many online colleges, the cost of tuition is incredibly high. It can be difficult for those on a budget to obtain a certification.
When you enrol in a course at this online site, you will find great value. The basic courses that are featured have a value of $377. Since the company understands financial struggles, these 6-week courses are offered at prices from $97 to $189.
To help offset the low cost, new members who sign up can receive an instant $10 discount code. This can be applied to the first course. With your registration, an all-inclusive package is presented. This will include registration for any supported certificate course, Faculty Member access, career advice, and an e-book textbook.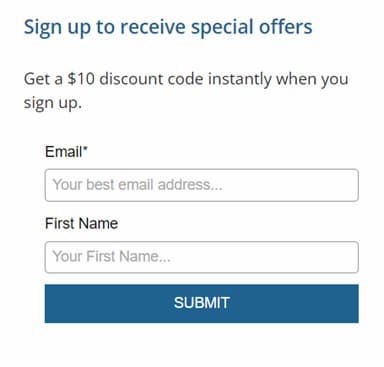 IAP Career College provides professional instructors and valid certificates. With an affordable cost and access to superb features, this online college has proven to be a top choice for those that wish to enhance a current career or start a new one.
All payments will be processed using PayPal only. There are no other supported banking options.
Quality of Courses
When you choose to pursue a certificate from IAP Career College, you will embark on a self-guided educational experience. No live instructors are lecturing or presenting the material. However, all members will have access to faculty members. They can be contacted for up to 3 hours per basic certificate course.
All IAP Career College faculty members have earned college degrees, and they all have real-life experiences. This helps when teaching students, as realistic examples can be used. Each course will have a faculty member assigned, and you can contact them for guidance, advice, or help with academic problems.
To ensure you get the best quality and value. IAP offers a money-back guarantee. With this, you can request a full refund within 30 days of registering for any course. If you need to cancel a course or are not happy with the material presented, simply contact support to request a refund. No refunds will be granted if an exam has been taken.
Students have left many positive reviews on IAP Career College. It is one of the most affordable options for obtaining a certificate. For those that want to boost their career, check out new types of jobs or even start a new business, the courses here are a perfect choice. Below, you can see how IAP compares with other educational platforms.
| | | | |
| --- | --- | --- | --- |
| Platform | Prices | Content | Level |
| IAP Career College | $97-$189 | 100+ courses | College certificates |
| edX | $50-$300 per track | 3600+ courses | College-level courses |
| Udemy | $10-$200 | Over 196,000 courses | College level |
| At Your Pace Online | $150-$400 | Courses for 14 industries | Continuing Ed Courses |
| Khan Academy | Free | 3400 video lessons | Pre-college |
Is IAP Career College Worth the Price?
When you choose to take a course at IAP, you will get great value. The courses are designed for quick completion, allowing users to obtain a certificate in as little as 6 weeks. With help available from Faculty members, the overall value is exceptional.
Unlike other online options that can cost hundreds, even thousands, IAP keeps costs low while still offering top-notch educational material.
What's Included?
Each course listed will include details of everything that is included. For a low price, all students will have complete access to course material, 3 hours of Faculty member access if needed, and a textbook that is delivered in e-book format.
Upon completion of the course, students will be given an exam. A certificate will be awarded when the test has been passed. This will be delivered online in PDF format, and hard copies can be ordered.
Based on recent IAP Career College life coach reviews, this course is one of the popular options and includes the following: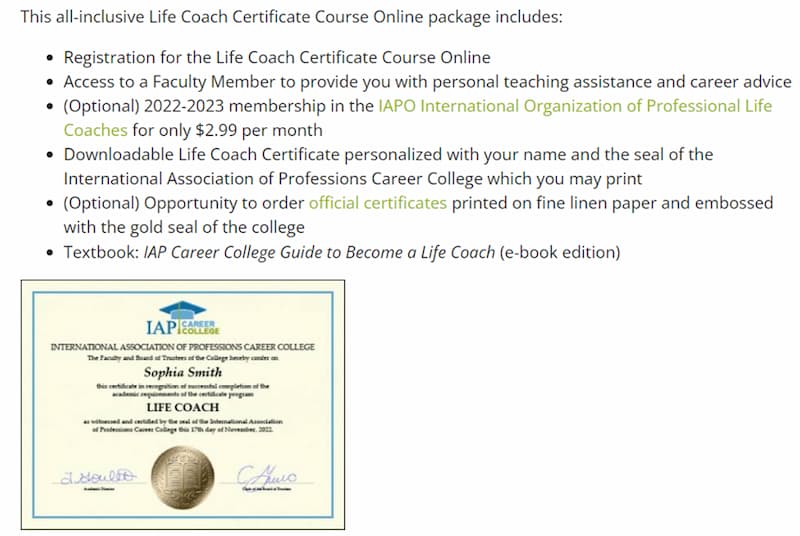 Earning a certificate from IAP can increase the respect you receive as a professional. It is also a great tool to get an advantage when marketing new services. Those who complete courses and obtain a certificate will have a sense of achievement and a great credential to add to any resume.
Since the cost is low, these certificates can provide a great boost to a career. It can help to expand clientele, attract hiring managers, allow you to explore other career paths, or result in a pay increase.
Student Feedback and IAP Reputation
For more than 20 years, IAP Career College has had an amazing reputation. This company has helped thousands obtain certificates that have enhanced careers. As a student, you can find over 100 courses that will offer a legitimate certificate upon completion.
Is IAP Career College real? While it is not a real university, it does provide real educational services and certificates of completion.
Support Services
This platform has a great reputation for offering customer support services. If you have any questions about receiving a certificate, payments, validity of certificates, or any other questions, the team can help.
You can send an email using the provided form. With this, professional support team members will respond within 24 hours. You can also get immediate assistance using live chat. As a registered student, phone support is available.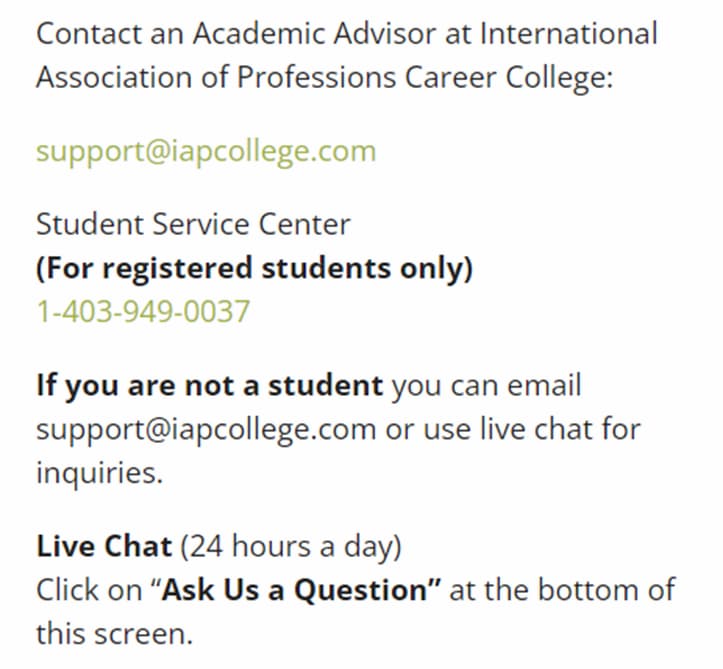 Complaints and Positive Reviews
This platform has hundreds of positive reviews from past customers and current students. With a BBB IAP Career College accreditation, you can be sure the company provides top-notch service and strives to offer a positive experience.
We found very few IAP Career College complaints filed with the BBB. All of these complaints were addressed and resolved successfully.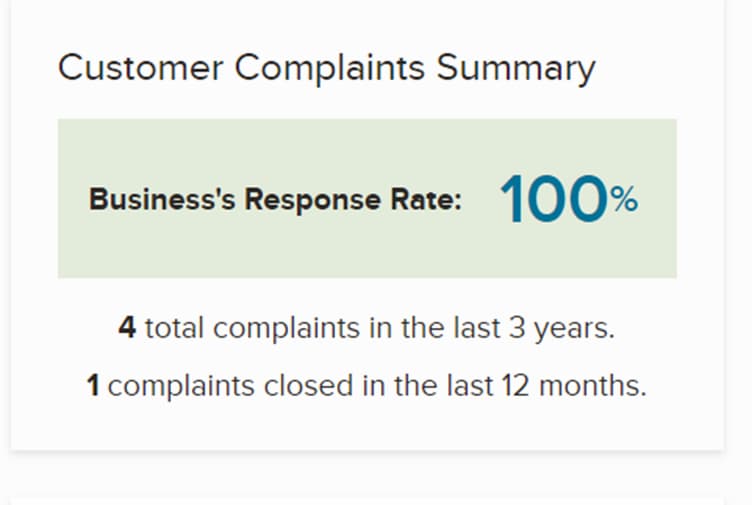 The majority of users leave positive feedback. Based on trusted review services, IAP Career College is a trustworthy and reliable service. Here, you can see some of the recent reviews from customers on Trustpilot. With 774 reviews collected, this platform has a 98% excellent rating.

If you are interested in taking a certificate course and want some feedback, be sure to check out these online reviews. You can learn about what courses include and can see how many are applying earned certificates to enhance their careers.


Pros
Ability to complete courses in as little as 4 weeks or as long as 12 weeks.
Flexible class hours that can fit into any schedule.
Course information is great for career preparation.
Affordable pricing for professional certificates.
Cons
Courses are all self-guided and do not offer live instructors.
Master Certification courses are only available four times per year.
No technology courses are offered.
Recap: Is IAP Career College Good?
After a comprehensive review of services and programs, IAP Career College earns our recommendation. It is a trusted company that features a money-back guarantee and a Privacy Policy. If you are looking to branch out in a career or want to try something new, IAP Career College is a great starting point.
Whether you need to refresh some skills or are looking to master something new, IAP Career College has what you need. For a small cost, you can enhance your resume, get that dream job, and enjoy your road to success!
FAQ
Is IAP Career College legitimate?
Are you wondering, Is IAP Career College legit? The answer is yes. This company has been in business since 1999 and has issued thousands of professional certificates to students.
With a money-back guarantee, many courses and career fields, and top-notch customer support, this legit online site delivers a great educational experience.
Is IAP Career college a real college?
This is not a real college. It only offers short-term courses. There are no degree courses offered, and everything is self-guided. It has been designed for additional or continuing ed and is not a substitute for a college education.
Where is IAP Career College located?
IAP Career College is headquartered in Alberta, Canada. There is also an office located in Princeton NJ, USA. Both provide services to students around the world.
There is no college campus in Canada or the US, as all courses are accessed online only. Any physical mail sent to IAP Career college must be addressed to Canada.