For many students, it can be hard to focus on education, especially in the context of distance and online learning. In such a case, online tutoring sites can seem to be an appropriate option. Having a professional explain a subject personally is often a great idea for students who find themselves too distracted during traditional classes or to whom the teaching approach is not tailored.
However, just as with any service that relies on your time and money, it is critical to consider real Tutor Doctor reviews. Other people's experiences can have a considerable influence on the decisions you make regarding online academic assistance. It is worth reading both personal experiences and professional analyses of any platform.
In our detailed Tutor Doctor review below, you will find a thorough examination of every aspect of the service and whether or not we would recommend using it.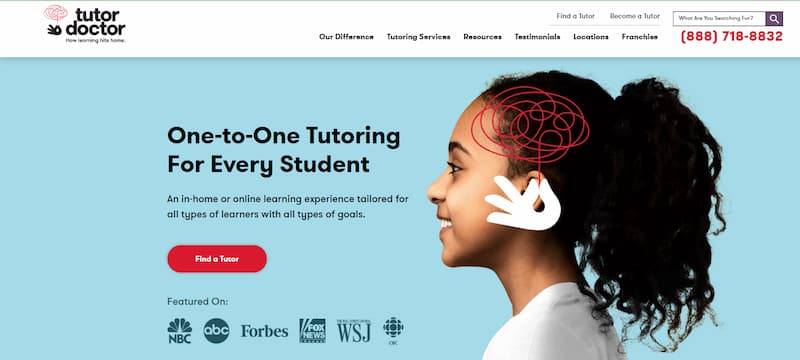 This review focuses on the criteria that play a central part in choosing an online teaching service, namely the pricing, the variety of lesson types available, the quality of provided services, and the general friendliness of the staff. Usually, the most popular lessons are SAT and ACT preparation, science lessons, and homeschool tutoring. The latter is prevalent nowadays due to the fact that students have to take online classes, which are not always effective.
Concerning Tutor Doctor, we have conducted a thorough review to answer all of the possible questions you might have about the platform. From the history of the website to its most critical drawbacks, you will find everything below.
In the end, It would be great if you took a look at GrittySpanish.com reviews.
Tutor Doctor Overview

What is Tutor Doctor?
In a nutshell, Tutor Doctor is an online platform that connects students and educators. Having been established back in 2000, the company would specialize in real-life one-on-one lessons with professional tutors. With the development and accessibility of technology, as well as the recent self-isolation recommendations, the website also began to offer online tutoring.
At the moment, Tutor Doctor serves as a service that allows a student to find a tutor depending on their schedule, objectives, and requirements.
How does Tutor Doctor Work?
The core principle of the Tutor Doctor work process is relatively simple. On the website, you, as a client, can register for a consultation. Once it is scheduled, you will have to express all of your learning objectives, requirements for the educator, and every other important factor. At the end of the session, you will be assigned a personal tutor, who will conduct your classes from that point forward.

Does Tutor Doctor guarantee that they have good tutors?
Online, and namely on the Tutor Doctor website itself, you will be able to find a variety of positive Tutor Doctor customer reviews. However, once you look past the paid and not-so-real customer experience, you will realize that most Tutor Doctor complaints and reviews online are negative both because of the poor matching experts and clients and the lack of professionalism of the educators.
Because of this, we can only state that the website will only help those students who are either lucky to have been assigned an actually professional educator or are interested in studying on their own.
Are Tutor Doctor online lessons as effective as they say?
No. One of the most important aspects of education is establishing understanding between a student and a teacher. Unfortunately, in most cases, tutors fail to adjust the learning plan to the objectives and capabilities of each unique student, which results in the overall lack of effectiveness.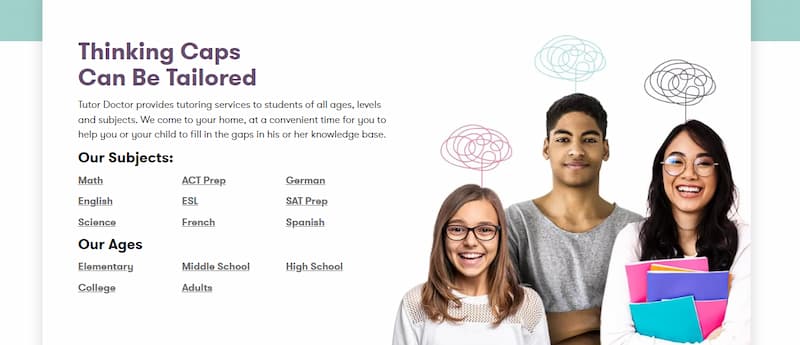 Is Tutor Doctor safe? Is Tutor Doctor a scam?
The answer to this question undoubtedly depends on the meaning of the word "safe." All of the payments completed via the website are secure and protected, and the company is obligated not to share your personal information with any third parties.
However, considering the high Tutor Doctor price point, low service quality, and the complicated process of requesting and receiving refunds, we cannot state that such an investment will be safe and useful. At the same time, "scam" is a harsh word, which is why we suggest that you go over our review and make conclusions for yourself.
Is Tutor Doctor has the best online tutors out there?
Just like any other profitable business would do, Tutor Doctor claims that it has the best offer on the market. Naturally, such claims also regard the professionalism of the platform's experts, who are allegedly the best in business.
However, having conducted our review, we can state that such is not true in many cases. The tutors' education and skills requirements are quite low, which often results in poor-planned lessons and curriculums.
Story of Tutor Doctor

We believe that conducting a thorough analysis of any educational platform is impossible without considering the history of its development. In two decades of being present in providing academic services, Tutor Doctor has become relatively well-known.
Initially, Tutor Doctor was founded to connect students from kindergarten through college with professional educators for in-real-life one-on-one learning sessions. The company was founded in 2000 in Ontario.
In 2003, Tutor Doctor began its operating as a franchise. Currently, the company has a plethora of locations both within and outside of the United States.
Services of TutorDoctor.com
In general, Tutor Doctor serves as a platform that connects tutors and students. However, in the context of the recent novel virus outbreak and schools transferring to online education, the company has expanded its online academic assistance services. Students can sign up for test preparation, science lessons, and homeschool tutoring, depending on the goals and objectives.
SAT and ACT preparation is one of the most popular services offered on the platform. According to the website, the initial goal is to reduce students' anxiety concerning the testing process. Considering the complexity of both SAT and ACT, you will likely need quite a few hours of academic assistance, which will turn out costly. If you happen to need to prep for the ACT or SAT, check our PrepScholar review and be sure that this company will help you out.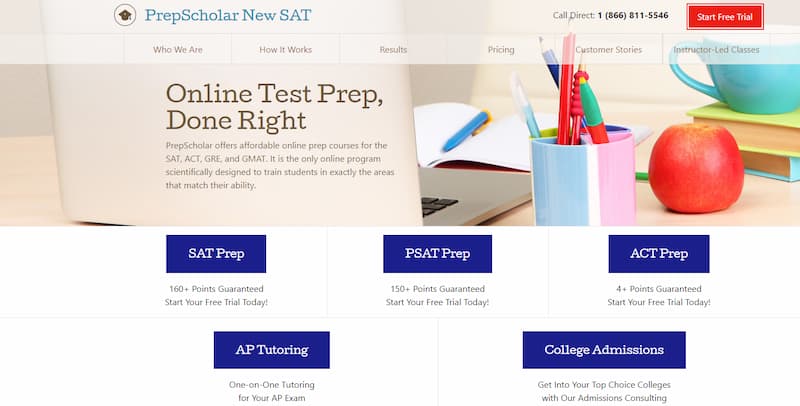 Homeschooling is another service that is widely advertised on the website. Such classes will usually resemble a traditional school environment and approach. However, we have found that education techniques are rarely adjusted to fit each student's personal needs.
Tutor Doctor Prices
How much does Tutor Doctor cost? When it comes to the pricing of services, you might actually expect that an hour's worth of lessons would be pretty costly, and you would be right.
However, if you, as a potential customer, want to estimate the approximate prices before signing up for a consultation, you will not be able to do so. No detailed information about the Tutor Doctor costs is mentioned. How much is Tutor Doctor per hour? According to the website, the Tutor Doctor cost for an hour of a lesson could land at around $60.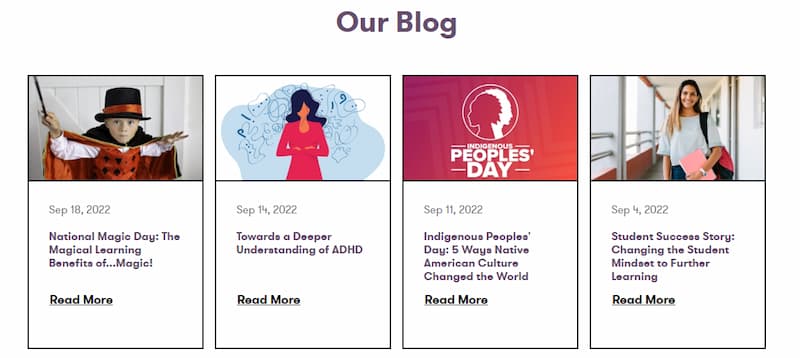 How much is Tutor Doctor overall? The prices can go from $40 to $100 for an hour of learning. However, you should remember that many factors will determine the ultimate bill, including the student's age, lesson types, subjects, your location, and any of your special needs.
Besides, considering that tutoring is paid for in bundles of a few dozen hours, Tutor Doctor provides too costly services for their quality.
Quality of the Lesson
Like with any other case of ordering a costly service, we understand that you are eager to receive a high-quality outcome. Nevertheless, such is rarely the case with Tutor Doctor. One of their biggest claims is that the curriculum can and will be adjusted depending on its progress.
However, in our TutorDoctor review, we have found out that in most cases, such does not happen, and the educator fails to personalize a standard program to promote their student's success.

Looking for the best math tutors? See our list of the top online math tutoring services online.
More than that, many educators seem to be unprofessional, which results in their tardiness and general lack of preparedness for each class. We do not think it is valid to justify such a high price point with such poor quality in such cases.
Customer Service at TutorDoctor.com
In most online education and academic assistance platforms like Preply (check how our expert reviews Preply), for example, customer support is usually available 24/7 via either a phone or a live chat.

However, such is not valid for Tutor Doctor. If you, as a customer, have an inquiry, you can either call a phone number, which is available during business hours, or try reaching out via email.
In their reviews, many customers have mentioned that their experience of communicating with support was unpleasant. In many cases, the company does not seem to value its clients' finances and money. Because of such critical drawbacks, we can not state that the platform's support staff are considerate and helpful.
TutorDoctor Website Usability
When it comes to discussing the usability of the Tutor Doctor website, we must acknowledge that this is one of the most positive aspects of the platform. When you first open the website, you will see for yourself that every tab is pretty self-explanatory. Types of provided services and pricing are easy to find; more than that, signing up for the first consultation is available in a separate tab.

Overall, website usability may be the only good aspect of the customers' experience with Tutor Doctor. Simultaneously, the online classes that are now offered by the platform are conducted with the support of Bramble. The benefit of this software provider is that it allows students to record and save their lessons and reports.
Pros
The website offers a wide variety of services.
The process of matching an expert to a customer's goals, objectives, and requirements is usually well-thought-out.
In the context of online classes, the website can be used as a valuable addition to a possibly poorly adjusted curriculum.
One-on-one lessons allow for a personalized approach for every student.
Response to an initial request usually happens within one business day.
Refund options are available in case the customer is dissatisfied with the provided services.
Cons
In most cases, refund requests can take up to a few weeks to be processed, and the outcome is not always positive for the customer.
The tutors are often unprofessional, which results in their tardiness and lack of preparation.
Positive testimonials rarely seem to be from real customers.
Customer support is not friendly or understanding in the process of rescheduling classes or issuing refunds.
The poor quality of provided services does not correspond with the high Tutor Doctor cost per hour pricing.
In most cases, no adjustments to the program are made to match each student's progress and skill levels.