Education gives us knowledge about the world around us. It helps with quality training throughout the life of people. If you want to live a happy and meaningful life and take advantage of the good things around you, you need to get educated. Remember, education is critical for a better and stable future.
Additionally, it helps to change our mindset as well as our perspective and confidence level.
So, if you are a college graduate who wants to take up a master's degree, you have to compare IELTS vs TOEFL. Please note that an educated person has more chances of landing a high-paying job that can help them reach their goals in life and see the world as a fair place to live.
TOEFL or IELTS?
Getting proper education is easy. You have an option to study either online or in a formal school. But if you choose the latter, it is of utmost importance to know about TOEFL versus IELTS, specifically if you are planning to study in an English-speaking country overseas to get a Bachelor's or Master's Degree.
However, you have to check with the college or university of your choice before taking any of these exams and know if it is TOEFL or IELTS that they are accepting. If you want to go to a particular university and only allow IELTS, then it is the test you have to do, and the same thing goes with TOEFL. Make sure to check if there are testing centers in your area, too.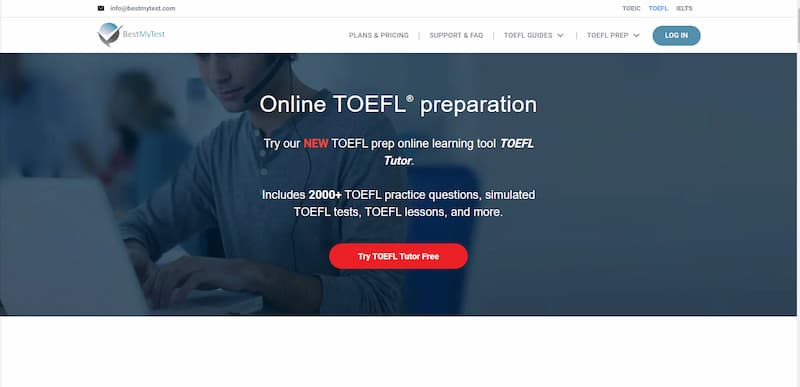 Keep reading to find out more. You can always check our Magoosh IELTS reviews and Magoosh TOEFL review.
The Main IELTS and TOEFL Differences
Ask yourself: Why do you want to take the test in the first place. If you want to live in another country, you have to take the IELTS, and if it is for an entrance exam to a college or university, there really is no big difference between the two.
The biggest difference between IELTS to TOEFL when it comes to speaking is:
In the IELTS test, you have to communicate with a real person, while in the TOEFL test, you talk to a computer.
The allotted time for taking the exam is different, too. An IELTS test will last around 15 minutes and consists of 3 sections, while a TOEFL test will last around 20 minutes, and you will be asked 6 questions.
In terms of Reading and Listening, the differences between the two are the accent, context, length of the exam, and question type:
The listening part of an IELTS test will take around 30 minutes to finish, and it covers questions about academics and social. The exam format is typically matching headings, sentence completion, and true, false, or not given.
For the reading part, the IELTS test includes different question types that require mental energy and full focus.
While the listening part of a TOEFL test will take around 60 minutes, it will include academic questions, and the only format is multiple choice.
The reading part of a TOEFL test will consist of multiple-choice questions that have academic texts only.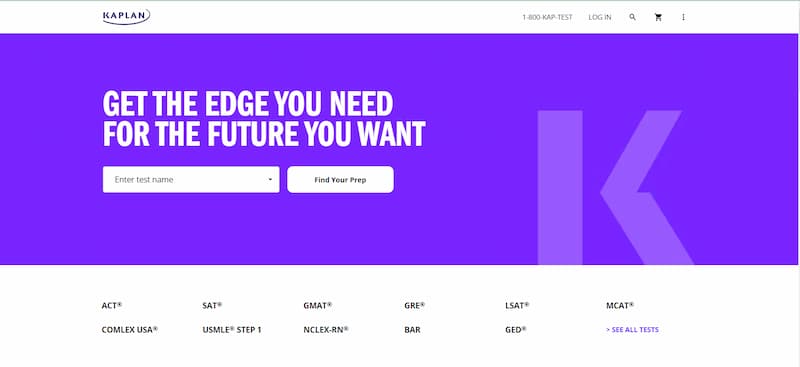 So, most likely, you are thinking about whether you have to go for IELTS or TOEFL right now. Students who have taken the TOEFL find it longer to answer than the IELTS test considering it is a multiple-choice type of test.
When it comes to Writing, the biggest difference is:
In the writing part of an IELTS test, you have to write it on paper, and there are two different types of writing paper: General Training and Academic. The General Training is for immigration purposes, while the academic is for students who will attend a college or university. You have to learn more about TOEFL/IELTS. And it is important to pass the test required should you like to study or live overseas.
The TOEFL test will need you to type on a keyboard, and you have to read the text first before listening to a lecture that will last for 2 minutes. Afterward, you have to type a response to the question.
Again, you have to know more about TOFEL & IELTS. Do more research, and don't forget to check with your school choice if they are offering either of the test or not.
When Can I Take the IELTS and TOEFL Exams?
Once you know the difference between IELTS and TOEFL, it is time to figure out when you can take it. And to make it quite easier for you:
For the IELTS test, you can take it as soon as you have completed all the requirements. Select an examination date at least 3 to 4 months before their application deadline to steer clear of any last-minute issues.
For the TOEFL test, the target date for taking it should be at least a month before the first application deadline.

Whether it is IELTS or TOEFL, you need a lot of time to prepare, especially if you need to retake. Read all the information you need for the exam from TOEFL to IELTS.
And it's best to make a phone call about the registration process at the test center. You can register online, via mobile app, mail, or phone.
After successful registration, you will receive a notification from your testing center. It is either through email or phone calls. Choosing which test to take up is easy by comparing them side by side. Moreover, it depends on which you need most.
Which is Easier TOEFL or IELTS?
Taking up any exam can be nerve-racking. If you are taking the TOEFL IELTS test, you don't have to feel scared in any way. Just think that you will have a better future right after completing your college or master's degree or if you will live or work abroad.
Study well and be prepared before the day of your exam. You need to have a proper sleep to give your 100% focus to every question asked of you.
So, is TOEFL easier than IELTS? Typically, this is the question of students who want to take the TOEFL and IELTS. Well, the answers may differ. Some students who have taken up both tests find TOEFL easier, while the rest go for IELTS.
However, if you want a straight-up answer, you can look up a few IELTS and TOEFL groups online. Check which is easier, TOEFL or IELTS, and the majority will say that IELTS is less difficult.
The easiest option would be asking for assistance with your preparation and getting some of the test questions beforehand. You can get that at PrepScholar. Read more in the review of PrepScholar on our blog.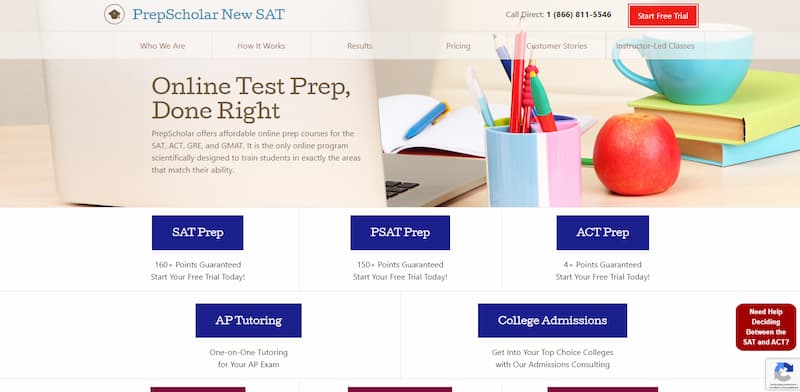 IELTS vs TOEFL: Which Test Is Right for You?
If you are new to taking up a test to study or live outside your country, it may be quite overwhelming for you. But it will be like a walk in the park if you are aware of the difference between IELTS and TOEFL. They are different in many ways regarding the type of test, the allotted time, and whatnot.
The type of test you need to take is according to your school's requirements. Take time to do the TOEFL to IELTS comparison. IELTS, an abbreviation for International English Language Testing System, is ideal for those who want to study abroad for higher education, and it uses the British Language.
If you doubt that you can do it yourself, ask experts to help you. There is a great platform called Magoosh. Is Magoosh IELTS worth it? Want to learn more? Read the review.
It may not sound easy. However, if you put your best foot forward to do the IELTS vs TOEFL comparison, you will be able to get the answer you are looking for instantly. TOEFL, or Test of English as a Foreign Language, is developed by an American company – ETS, to measure a person's English skill.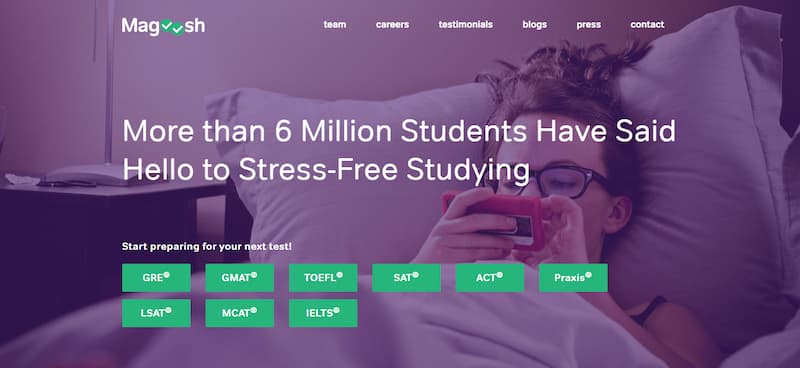 Who Accept IELTS / TOEFL Scores?
Both the IELTS and TOEFL tests are popular worldwide. And if you need to prove your English language skills, the IELTS and TOEFL are the tests you have to consider, whether you have to take up higher education or live abroad. And the most important thing is, you have passed.
But there is one important consideration you have to keep in mind. It is the TOEFL IELTS scores. And if the college or university you'd like to enroll in later on doesn't accept the exam scores you take, no other things will matter.
Both are extensively accepted at graduate and undergraduate schools around the globe. And you have to pass TOEFL or IELTS exam to be accepted by the college or university you've been eyeing for. But assure you to know which one they prefer.
Which Exam is Recognized to Apply for Scholarship in the US? 
Both tests are equally vital. But if you want to apply for a scholarship inside the US, you have to take the TOEFL test. That is why you have to study the difference between TOEFL and IELTS, particularly if you wish to have higher education in the US. Research to learn more about it.
The number of schools in the US that prefer TOEFL is relatively higher compared to the IELTS test. And you can confirm it by taking a look at the number of responses about TOEFL or IELTS for the USA topic. Most likely, the reason behind it is, TOEFL's language and structure are more academically focused.
The US is a powerful country, and the idea of having proper education here is wise, so if you are still having doubts about whether IELTS or TOEFL for the USA, don't. The clear answer to the question you have in mind is TOEFL, as IELTS is more on real-world communication and not on academics.

IELTS versus TOEFL Sign Up Dates 2021-2022
Take your education up to the next level by enrolling this or next year. And it is a must to know the difference between TOEFL and IELTS if you don't want your time getting wasted.
However, it is okay to take both tests if you are up for it and you want to have more chances of getting accepted by different institutions worldwide.
The signup dates for IELTS and TOEFL will vary, but usually, a TOEFL test will require you to prepare at least a month before the application deadline, while the IELTS test is about 3-4 months. The best thing to do is to contact the testing center as they provide the most accurate details.
If you want to take both, it is nice to look up other things, too. Check the TOEFL IBT to IELTS. You can use a conversion table for it. Unfortunately, a conversion table may not give you accurate results. That's why you have to discover one that works best.
It may take you quite a while to look for a website that can help you convert. But don't give up, as you can find a legit conversion table that can do TOEFL IELTS equivalents. It doesn't need to be 100% accurate. The closest result it can get will do.
Which Exam Plays More to Your Strengths?
They test the same areas, but they can be different in how they will test you. So, is IELTS easier than TOEFL? And which exam plays more to your strengths? Yet again, the answers may change. You can try the practice test to see which one suits you best.
The format of the questions differs. The TOEFL test may be all multiple-choice questions, while in the IELTS, you have to come up with your own answers. Then when it comes to the text used for the reading section, the IELTS uses academic texts and newspaper passages while TOEFL uses academic texts only, which means it's more challenging to read.
Once you've finished the test, it's time to think about your score and check the TOEFL IELTS equivalence. Take advantage of the conversion table applications you can see online.
When it comes to the essay part, which both have, you have to write 2 essays. TOEFL will give you 50 minutes for a 500-word essay, while IELTS will give you 60 minutes for a 400-word essay. If you don't meet the required word count, you may lose points.
As soon as you get the test scores, you may need to review the TOEFL IELTS equivalency. It is good to know it should you like to have additional knowledge.
IELTS vs TOEFL Costs
So, how much is it to take both tests? Guarantee you know what is IELTS and TOEFL before you dive into it to avoid surprises. Both tests generally cost the same, which is about $200 to $300. Save up for it, and make sure to prepare ahead of time.
On the other hand, the cost of each test may depend on the country where you will take it. Check out the websites you will come across online. Right after the test, take some time to review the TOEFL IELTS equivalent to see if you have passed or not or should you need more information for future use.
Want to hire a helper to assist you with your IELTS learning? Check the BestMyTest IELTS review on our website, and there you will find all the necessary details.
Best Prep for IELTS
Every test needs preparation. And it applies to both IELTS TOEFL. To prepare for your IELTS test, you need to understand the test format and read the rules and regulations carefully. You may practice using the sample test questions or the best IELTS preparation course online.
The sample test questions will help you give an idea of what the actual test will look like. Consider learning the IELTS equivalent TOEFL, so whichever test you choose, you will know if you have made it or not. Then get a preparation course where you can boost your performance.
When you are ready, register as soon as possible. If you are a first-time test taker, you will ask yourself or your family or friends the question, TOEFL vs IELTS, which is easier. If you've come prepared for the test, then there is nothing to worry about.
Best Prep for TOEFL
Just like the IELTS, you need to be all set for your TOEFL test. Yes, you may do a quick IELTS vs TOEFL check if you wish to get a response immediately. Get to know the format and set a minimum score in your mind.
Also, have a special study area that is peaceful and quiet so you can concentrate. Don't hesitate to get a mentor for the best TOEFL preparation to help improve your English language skills, too.
Conclusion
The TOEFL and IELTS are the two most commonly administered exams in English globally. Both include the same areas, and you have to know each other to help yourself pass the test.
And to answer the question that may still be bothering you up to this time: IELTS or TOEFL, which is easy, well it's up to you. Preparation is the key to passing whichever test you want to take.