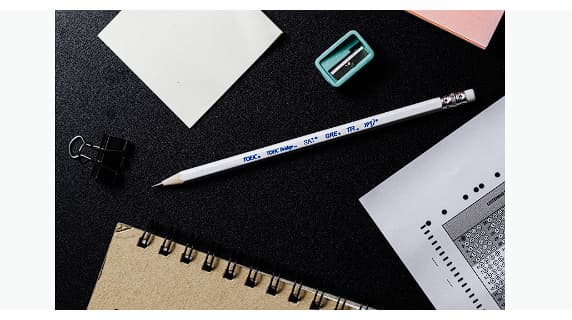 GRE, also known as Graduate Record Examination, is one of the toughest graduate school examinations you can prepare for alone. The GRE test is recognized globally and accepted by more than 1300 business schools. As such, it's an exam that one needs to practice and understand all the sections it entails in-depth.
Fortunately, there are many offline and online GRE prep courses that you can take to help you pass your tests brilliantly.
These prep courses are short and long-term practice sessions that may include online classes, study materials, comprehensive GRE prep books, engaging video lessons, private tutoring, and free practice tests.
Many more of these features are offered by some of the best GRE prep courses, making it quite hard for test takers to make a choice.
In this guide, we'll analyze the offerings of the top GRE prep courses to make your choice an easy one. By the end of this article, you'd have only the best GRE prep course with a higher score guarantee than the others.
Why Should You Take EduReviewer's Review Into Account?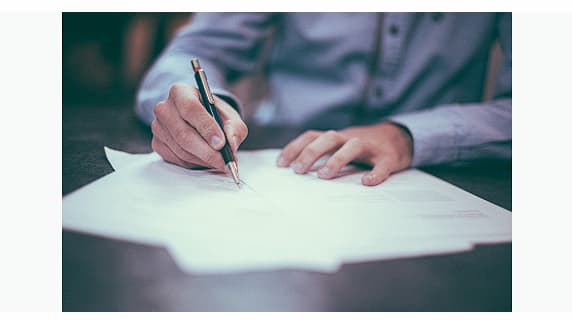 At EduReviewer, we understand how important the Graduate Record Examination (GRE) is to aspiring professionals. Getting brilliant GRE scores will take you many steps further, hence the need for adequate preparedness via GRE test prep classes.
Our team of expert reviewers has taken it as their priority to give you only the best and most affordable GRE prep courses for your success.
Before picking these GRE prep companies and courses, we've come up with standards and criteria that ensure you get top quality.
The criteria we consider while picking these GRE prep courses include pricing, quality, GRE course customization, customer support services, and a few additional features.
Below, we talk about how and why these features are key to these few GRE prep companies making it to our list.
Pricing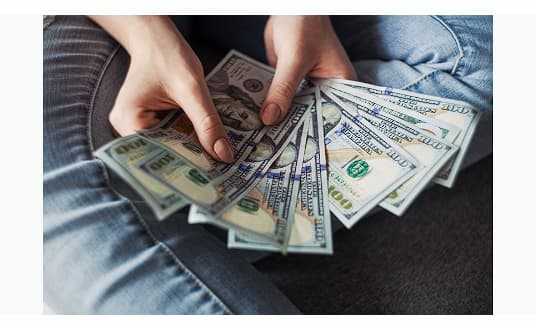 Of course, when considering your GRE prep options, the most important thing that will influence your decision is the cost of it.
Luckily, due to high competition, most GRE prep courses cost less than $100. Only a few go over that limit, and for good reasons, such as tailoring a prep course specifically to the student.
On our list, you'll encounter affordable and high-quality GRE prep courses. We believe for a course to be the best, it does not have to burn a hole in your pocket.
A good number of the best GRE prep courses on our list are below $100, and they come with features that make other test prep providers look mediocre.
Quality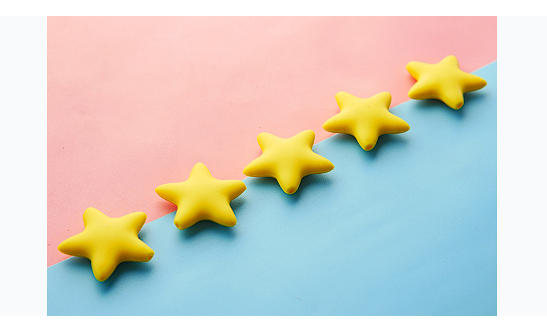 Before you let the price of a GRE course sway you from picking it, check if the quality of it gives a score improvement guarantee.
We've checked the quality of all GRE test prep companies that appear on this list in the form of the method of lecture, available resources, depth of practice questions, and past GRE scores.
A quality test won't be complete without the review of previous GRE test takers from each provider on this list. As such, our team of reviewers has investigated the success rate of these GRE courses alongside first-hand testimonies from past students.
GRE Courses Customization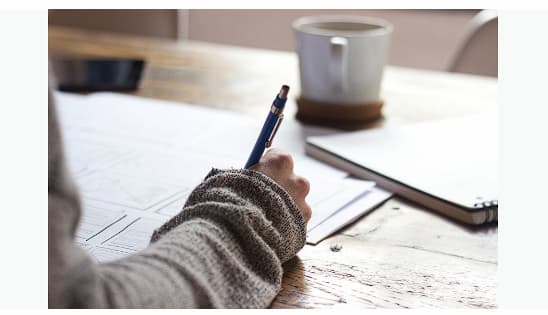 GRE preparation is not an easy task, and the rate of preparedness of each individual will be different. The way each individual assimilates the different sections of the test prep courses needs to be taken into consideration by the provider.
As a result, our course selection includes programs that ensure curriculums can be tailored specifically to meet the rate of assimilation of individuals.
In addition, this customization will help take care of the weak points of the prospective GRE test takers.
Customer Support Service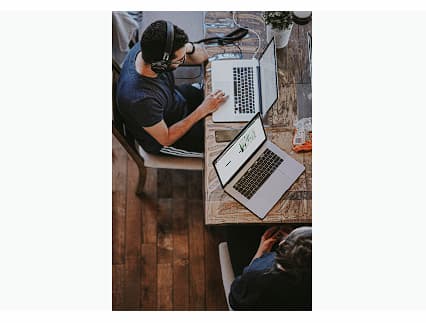 Newbies and retakers will always have questions and requests about a prep course. For this reason, it's essential to enroll in a prep course that ensures your questions and requests are answered politely and satisfactorily. We've selected the best GRE prep courses with impeccable customer support services.
They also have multiple customer support channels, including email, live chat, phone contact, and social media handles. We can also assure you of fast responses via these channels from the providers on our list.
Additional Features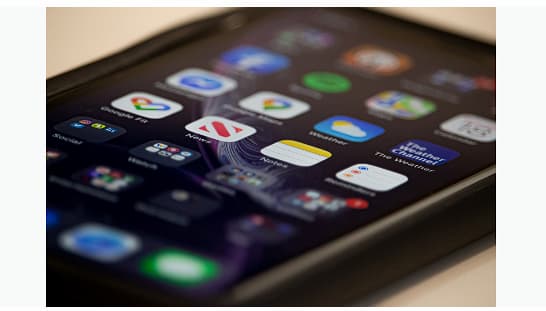 Extra perks such as a mobile app, an offline & online textbook, downloadable video lessons and course materials, and an offline simulation of the actual GRE exam are desirable in a prep course.
We've scouted the best GRE prep courses with most of these features to ensure you're getting your dream GRE score with convenience.
Top GRE Prep Courses
With the huge GRE prep courses market, you have unlimited options to pick from when it comes to your learning style. The variations you'll encounter in the test prep industry include online GRE courses, offline/in-person interactive lessons, group classes, and private tutoring.
Each of these variations has the edge over the other, which we'll consider in the following headings. This will help you narrow down your choices once you get a preference you're comfortable with.
Group Classes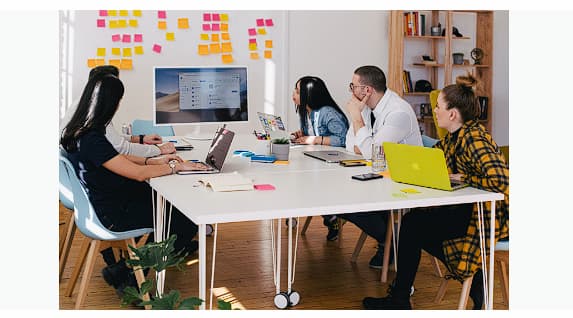 When selecting a program for GRE prep courses, your first concern should be if you can learn with a group of other students.
Some might say the presence of other people is a distraction to their learning, while others will opt for teamwork, group study, and the revelry that might come with it. If you're part of the latter, you want to join a group class when picking a program.
However, there's more to consider with the group class, as a class that's too large might not give the tutor time to attend to your needs and the many other students. With a big group, you will be required to do more self-studying, especially if the teacher cannot concentrate on you.
Fortunately, most of these GRE prep courses try not to exceed 11 – 15 students in a group class. If you're good with that number for your GRE prep course, then you shouldn't hesitate to join one.
Private Tutoring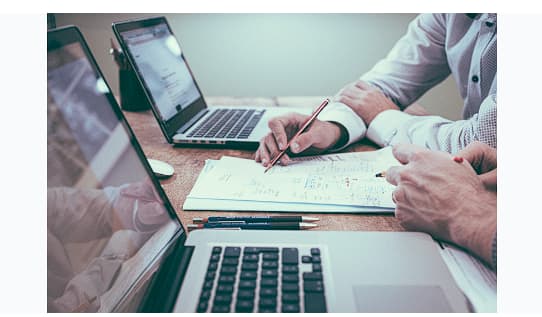 There are lots of reasons why you can opt for a private tutor with a GRE prep course. A private lesson will be your best option if you fall into the category of shy students, slow learners, and easily distracted.
If you don't fall into the aforementioned categories but want the convenience of private tutoring, then you should opt for this option.
With a private lesson, the tutor will know your strengths and weaknesses and will devise a curriculum and strategy on how to make you better. The perks you get from private lessons are more than that of a group class; hence you might be paying more.
In-Person Classes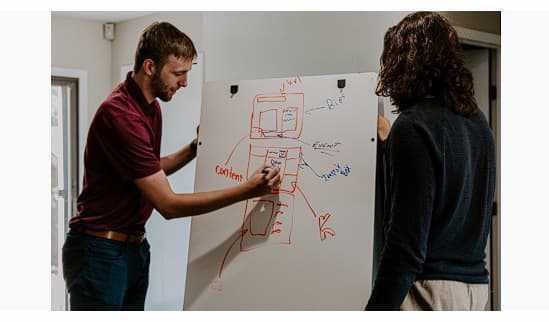 Whether it's a group or private class, you can choose to do them online or physically with a tutor. If you're comfortable with physical GRE classes where you may have to interact with other students and teachers, then you can scout for programs in your locale.
Fortunately, many of these test prep companies started with physical courses and practice exams before moving their services online.
Hence, you should get the best of services in your physical GRE classes.
Online Classes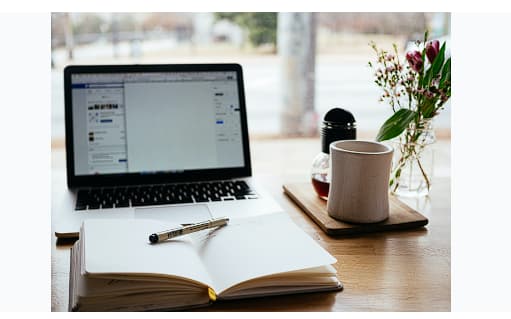 The COVID lockdown showed us virtually anything is achievable online, and so are GRE prep courses. You can have an online GRE course with your provider in the group or private lessons without having to meet anybody.
The convenience that comes with online classes is unparalleled, giving you access to everything, including full-length practice exams.
GRE Prep Courses: Types to Consider When Choosing a Program
From pricing to additional features like a mobile app, you're now familiar we use in picking the best GRE prep courses for you.
In this section, we'll take a look at these providers and what they have to offer in their packages. In no particular order, we start our list of GRE prep companies with Magoosh.
Magoosh.com

User-friendly and intuitive website.
Accepts students from 185 countries.
11 million hours of video lessons.
400 million full-length practice tests answered.
Mobile application available.
Increase in test scores guaranteed.
Pricing starts from $79.
No online tutoring available.
Only three GRE practice tests are given.
If you want to enroll with Magoosh to have access to its course materials and practice questions, use our code EDUREVIEWER10.
Magoosh is one of the most reputable institutions for standardized tests, including the GRE, GMAT, SAT, IELTS, TOEFL, and LSAT, among a few others.
According to first-hand reviews, the math practice test of this provider is the best of all GRE prep courses.
Our team of reviewers was especially impressed with the high quality and depth of the study materials. Students can also make use of its in-built tool to track their progress and get feedback on how well they're doing.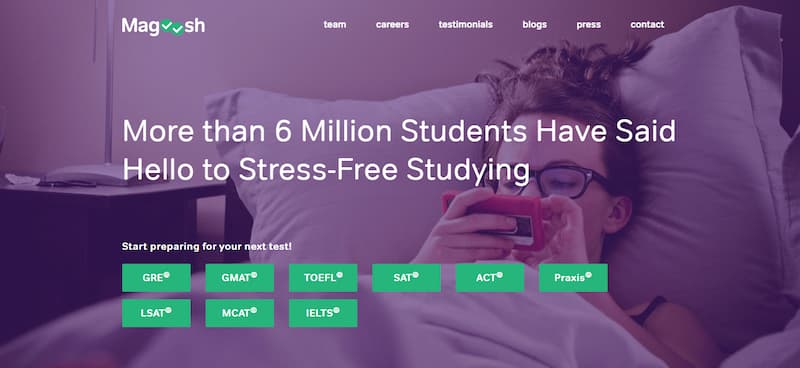 With this, you can easily know where your strengths and weaknesses lie, so you can improve on them. The GRE prep provider has one of the best websites we've seen, combining simplicity, attractiveness, and easy navigation on its web pages. From the drop-down menus to the littlest icon on the web page, you're assured of user-friendliness and good usability.
This GRE prep provider works only with professionals, from tutors to customer support channels. Although the practice exam is limited to only three tries, you have a massive library of course materials at your disposal.
These include video lessons, audiobooks, written materials, and answered questions in all three sections, including GRE quantitative, verbal reasoning, and analytical writing.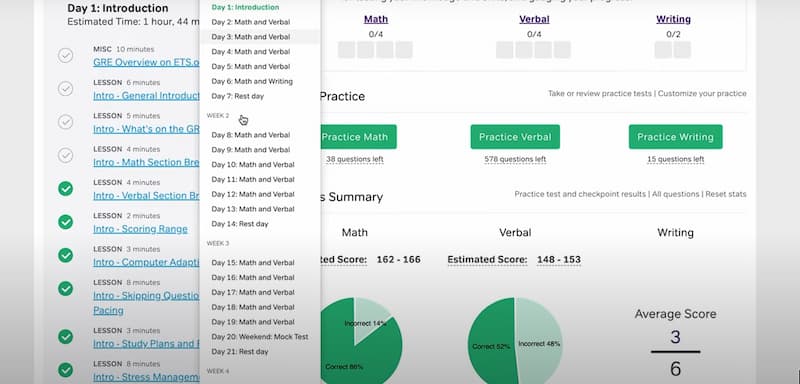 PrepScholar.com

They offer online GRE prep courses.
5-day free trial to experience what you'll get in the priced plans.
7-point increase guaranteed in GRE scores.
There are no group classes.
There's no one-on-one tutoring in their online classes.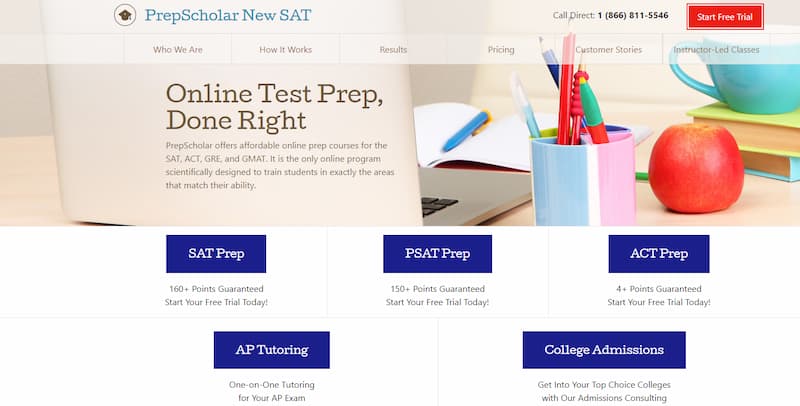 PrepScholar is the best online GRE prep course on the market. Since 2013, the provider has been helping students pass their actual tests with a host of resources. Earning a reputation as the "complete package" in self-preparation, PrepScholar offers you self-tailored course materials that are flexible enough to fit into your everyday busy life.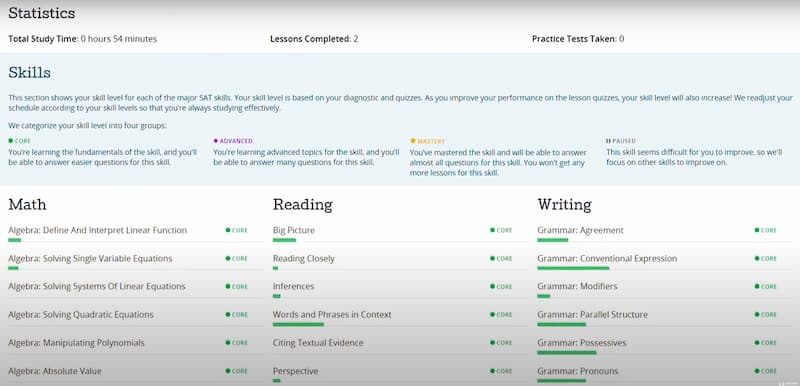 What You Will Get With Prepscholar
As a student of PrepScholar, you're given unlimited access to interactive lessons, practice questions, and quizzes. The best part? You can access each of these features 24 hours a day and 7 days a week.
To begin at PrepScholar, you're given a practice test to show what sections you're good at and which ones need work. With this, the provider can give interactive lessons tailored especially for you.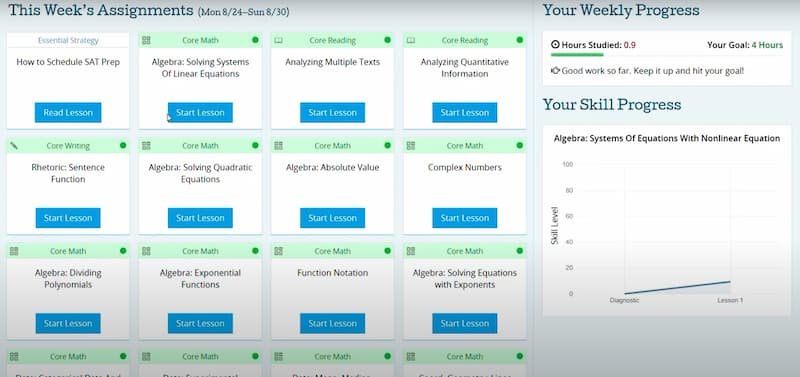 Proud of its achievements so far in GRE prep courses, PrepScholar has a whole page dedicated to stories by customers. From these stories, you can discern that this provider is all about quality, brilliant scores, and a whopping 7-point increase guarantee.
Achievable

User-friendly and intuitive website.
98.2% Success Rate.
Over 5 million practice questions answered.
Tools and analytics to track your progress and give feedback.
Personalized learning.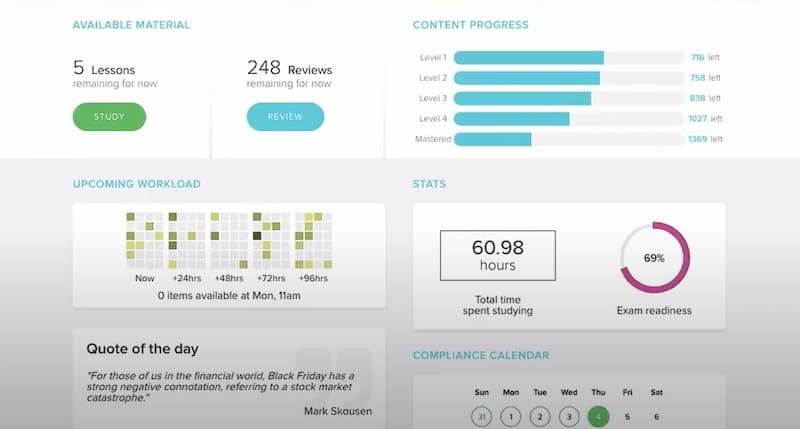 Features of Achievable
Achievable is a relatively new GRE test prep provider with top-notch features to prove its prowess.
The provider seeks to make learning personalized with its "adaptive learning" system that customizes study materials to your taste. This is because it uses a tool and an algorithm programmed to know your study habits and learning pace.
You're given personalized content based on how long you can remember information, hence effectively maximizing your study time and assimilation rate.
Achievable also uses "bite-sized content," which is information/study materials section into small bits for you to study on the go. With its mobile app, you have all resources you need to make an excellent GRE score on your phone.
In addition, Achievable works like a flashcard, using a repeated-testing methodology and distributed-practice methodology to ensure you forget nothing you've studied while gaining more knowledge.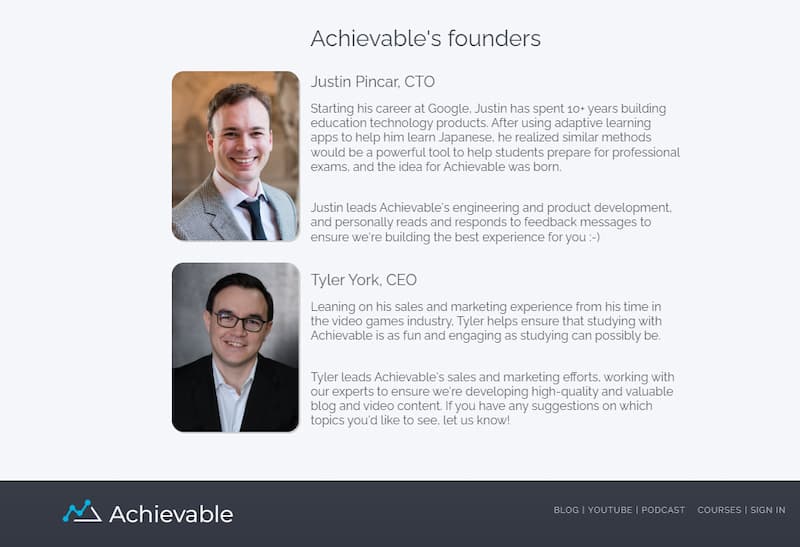 Price
To become a part of Achievable's GRE courses, it offers a self-study pricing plan starting at $199. This price covers the use of its resources for a whole year. Resources you get include a comprehensive and in-depth online textbook, unlimited GRE quant review questions, efficient vocabulary drills, quick assessments, and full-length practice exams.
Kaptest.com

Veteran in the test prep industry.
Access to unlimited study resources 24/7.
Offers private tutoring.
Payments can be made in installments.
Score improvement guarantee.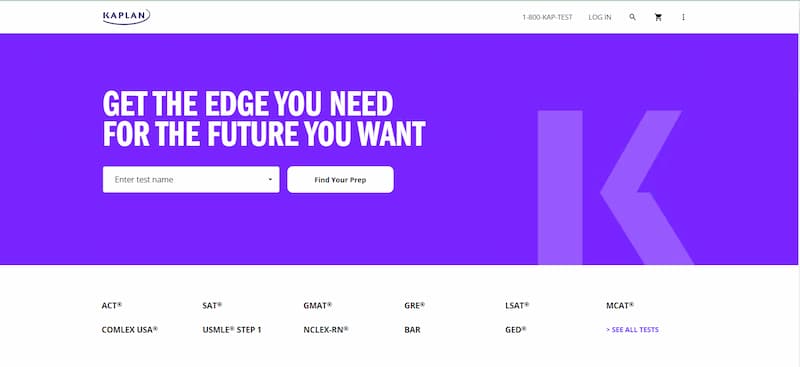 Kaptest is a highly revered GRE prep company founded in 1938 by Stanley Kaplan. The provider is one of the oldest companies helping students with exams, certifications, and admissions. It's reputable for providing the option for students to make payments at their convenience with installment plans in place.
Website Usability
Their website is user-friendly, with easy navigation and simple layouts. Kaptest has a wealth of materials and resources for its GRE prep course. You'll encounter practice tests, practice questions, video lessons, and even flashcards. These flashcards will ensure you do not forget anything you learn, and your study program will be as flexible as you desire.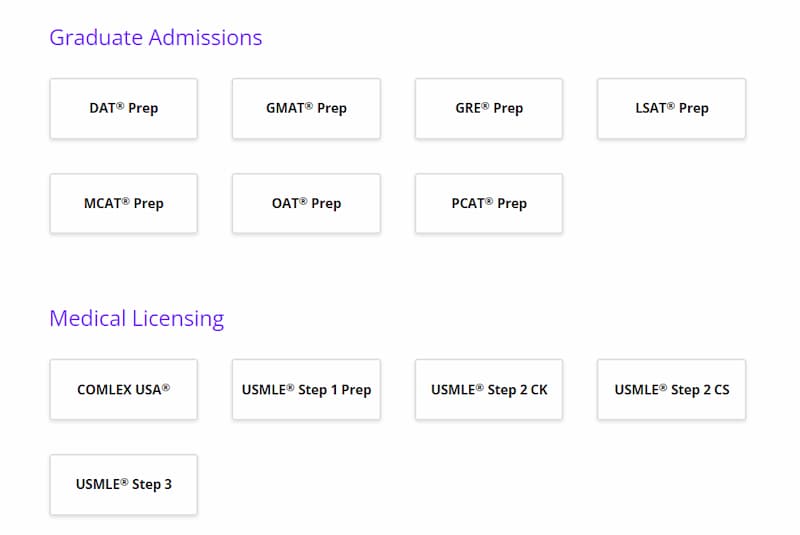 Price
For its self-paced program, Kaptest has a pricing plan that extends for six months at $500. However, if you want the premium in-person package, you're looking at a pricing plan of $1,200 or more. The perk attached to this high price is the certainty of points increase. Also, if you don't get an improved score, you will get a full refund or retake the GRE prep course for free.
ManhattanPrep.com

Simple and intuitive website.
Tutors have scored in the 99th percentile.
Free test prep resources.
Six practice tests available.
No guarantees of score improvement.
No refunds.

Quality
ManhanttanPrep is a GRE test prep provider that offers free resources to its subscribers. The company is relatively new, priding itself on having the best tutors in the market. You can have interactive sessions with their tutors to inspire and empower you as you get ready to take your exam.
Manhattan prep offers you special books on particular topics, video lessons, and answered practice questions. The best part of these resources is that you can download them, so you have access to studying at any time from anywhere.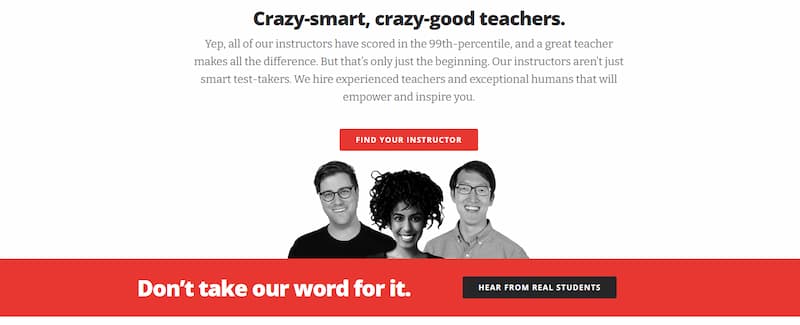 You can do these on all devices, from iOS and Android devices to tablets. In addition, each practice test you do with ManhattanPrep helps them track your progress by analyzing results together with you.
This way, you can work on your weak points before taking the actual test. You're sure to get the best results with the assignment of professional tutors who specialize in specific sections of the GRE course.
The GRE prep course is highly flexible, with different pricing plans. These include one-month access, three-month, and six-month access. You'll spend $250, $350, and $400 on these plans, respectively.
PrincetonReview.com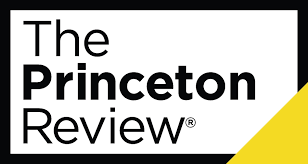 Score improvement guarantee.
College admissions counseling.
Full refund if you don't meet up with your desired score.
They have courses in different formats.
Prices are above average compared to other providers.
Poor first-hand reviews from students.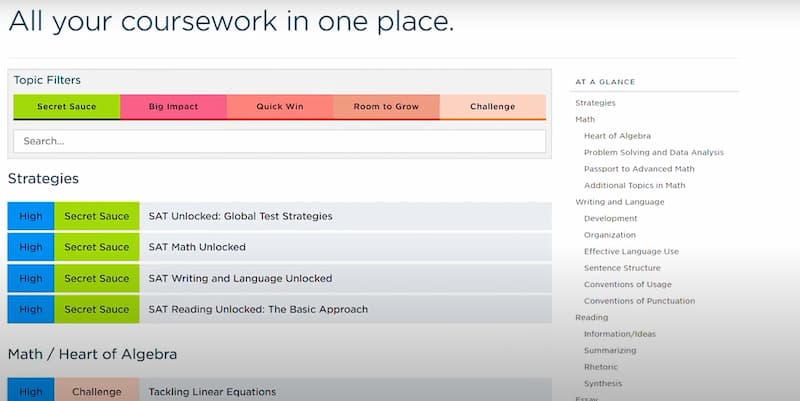 PrincetonReview is the provider to consult if you need a little help in GRE preparation. This means you must be pretty grounded in each of the sections before subscribing to the plans of the provider. The provider customizes its lessons for each student, making you better in aspects it identifies as your weak points.
Guarantees
This program guarantees a massive library of study resources, including video lessons, study texts, and answers to full-length practice tests. With each of the tests you take, you get a progress report/feedback on your performance.
The best part is that the provider gives you strategies to make sure you get better through a more efficient learning process.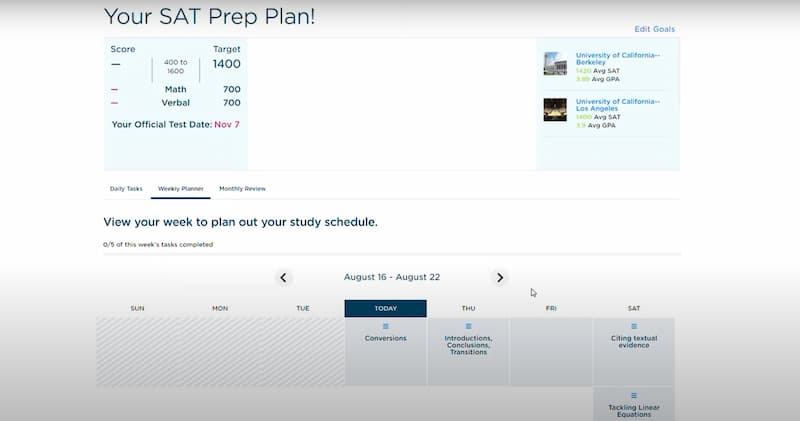 You can select from different programs on the platform, including self-paid courses, in-person classes, and online prep courses. There are different pricing plans for the systems and modules, including a $300 and $500 cost for certain monthly programs.
What Are The Problems GRE Test Takers Face?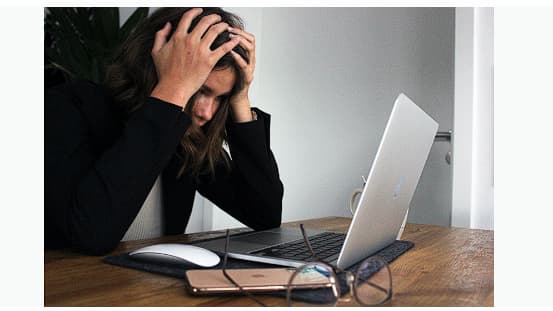 You might encounter a number of problems as a GRE test taker, from the point of preparation to writing the actual test date. The pressure and acclaimed difficulty of the Graduate Record Examination (GRE) will be the first hindrance you may face.
As such, you must first mentally prepare yourself, from registration for a GRE prep course to when you finally take the exam. A lot of people can easily lose motivation because of the anxiety and fear that the exam may cause.
Although a lot depends on getting an excellent score, the worst thing you can do to yourself is be consumed with pressure. Pressure breeds stress, and stress yields the worst learning context you can imagine.
This is why we highly advise you to enroll in programs where you can talk to your tutors to find the right guidance.
Other than this, there are a few other common problems you may face as a test taker. These include the following.
Staying consistent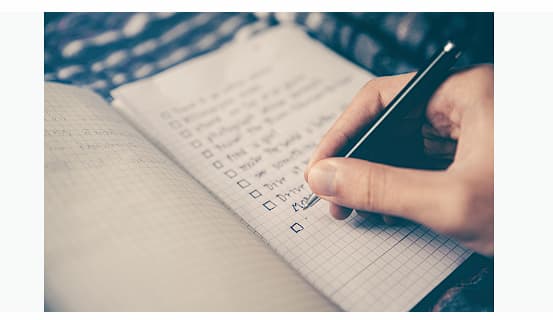 Many test takers start strong with preparations, with the full motivation to ace their exams and get it over with.
However, when fear and anxiety start creeping in, consistency might become a problem.
As such, it's advisable that you buy into programs with tools to track your progress, give feedback, and constantly remind you to practice.
Distractions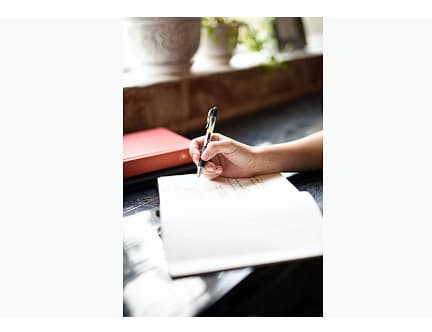 Full-length practice exams and other practice questions require you to stay glued in front of your computer and mobile devices for hours.
Even when it's not practice tests, some study texts and video lessons will require your full attention for hours. But many test takers have short attention spans, which might become a bigger problem in the long run during a GRE prep course.
Focusing on sections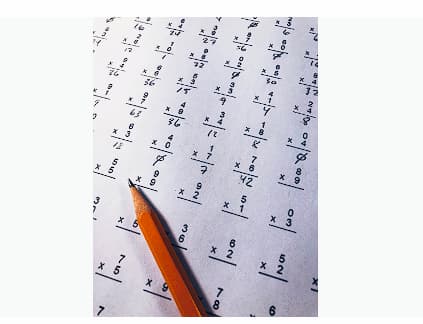 GRE tests are sectioned into three; quantitative reasoning, verbal reasoning, and analytical writing. But it's easy to get carried away when one section is your favorite.
It might also be that you're concentrating too much on a section you think is your weak point.
Regardless, it's common to over-focus on a section, neglecting the others, and having below-par scores on the exam.
Managing your time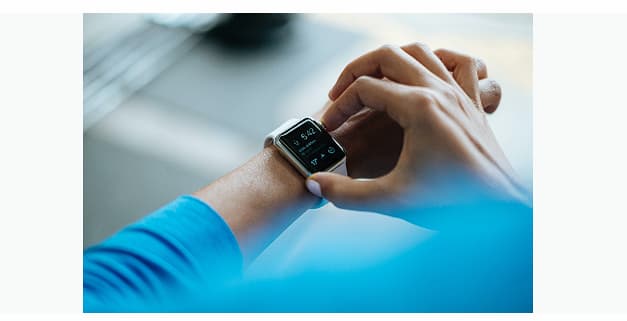 In preparation for and during the actual GRE exam, it's a common problem to manage time effectively. When preparing, you're faced with how to manage your time in studying texts, watching videos, practicing questions, and interacting with your tutors.
In the exam, you might focus too much on getting the right answer to one question while the time ticks away for others. As such, you must learn how to manage your time effectively.
During preparations, you should dedicate hours to certain GRE tasks and ensure no distractions during that period. You can also use mobile apps that let you study on the go at any time. For exams, time yourself for each question and try not to get carried away.
Are Tests Like GRE Effective?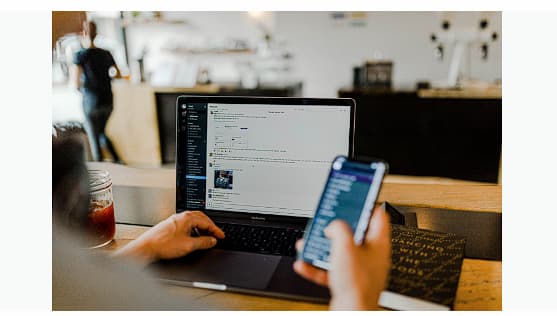 Over the decades, studies have been conducted to determine just how effective tests like GRE are. These studies try to put into scope how a student's performance on a test like the Graduate Record Examination will predict such student's accomplishments in their coming academic years.
With these studies come arguments, some saying that these tests are indeed necessary and accurately predict students' future performances, while others think otherwise.
We should not that a larger population think that these tests have more negative consequences on a student. A particular area of concern is how it's only academic intelligence that these tests measure.
They do not measure the skills and innovation that could be borne out of the minds of those who do not pass these tests. These tests could deny the next innovators and great minds from getting a quality education.
Another notable negative part of these tests is the disadvantage to non-native English speakers. The analytical writing and verbal reasoning sections on a test like GRE are not often passed by students who are not well-grounded in English.
In many cases over the years, there have been students who didn't do excellently on entry tests but turned out to be some of the most brilliant students in college.
Regardless of these concerns, tests like GRE remain the standard for entry into colleges. It does not look like it's phasing out anytime soon, and we can only advise you to find the best GRE prep courses to help you be as ready as possible.
Best GRE Test Prep: Tips On Finding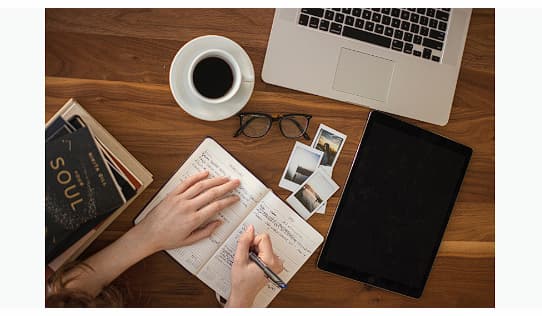 With almost everything at stake with the Graduate Record Examination (GRE), you must find the best GRE prep course that works for you.
But you can only find something when you know what you're looking for. As such, we've compiled some helpful tips to guide you in your search. They include the following.
Let Edureviewer's Reviews Be Your Ultimate Guide
EduReview is dedicated only to bringing you honest opinions of these institutions and programs. We know what you're looking for in a GRE prep course, and we're prepared to help you make the best decision to further your academic journey.
All reviews on our platform are fact-checked, and we've gained trustworthiness with several students and parents who want top-quality educational services. It'll always be worth your time to look at our reviews before making a decision related to academics.
Always Check for First-Hand Reviews by Past Customers
There are no better reviews you can have concerning institutions and GRE prep courses than first-hand testimonies from past customers.
Fortunately, across social media and dedicated review sites, you will find hundreds to thousands of testimonials that will put reveal everything you need to know. You might even find testimonials directly related to whatever situation you find yourself in with GRE prep courses.
More of a Prep Course Is Better
An indicator of a good program or provider is when the platform offers more than one course for each entrance test. Scout for the ones with many programs, explicitly explaining how they approach each prep course.
They should have services, including in-person, online, group study, and private lessons, to ensure you make the most out of your test prep courses.
That way, you can choose a course that adapts to your schedule, learning rhythm, and general preferences.
Get Gre Courses That Only Use Professionals
This is a major factor in selecting your GRE prep courses. You must ensure they have professionals as tutors, preferably professionals that have gone through the process of preparing and taking the Graduate Record Examination too.
It's how you'll be able to relate with your tutors, and they, in turn, guide you to making the best scores possible.
Online GRE Prep Classes: Questions You Might Have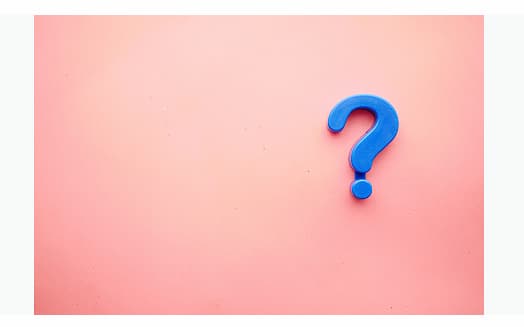 If our review so far has not answered your burning questions about GRE, we'll cover many of them in this section.
As mentioned in the above paragraphs, it's normal for people new to GRE courses to have many questions, and we're answering the most commonly asked in the paragraphs below.
Where can you find the best GRE prep course?
The internet is a vast place where you can find just about anything with the tap of a few buttons. The EduReview website is a good place to start your search for a good GRE prep course.
However, if you want more than we offer, we advise you to take your search further till you see programs that suit your taste.
How do you find the best online GRE prep course?
In the above sections, we've given you an abundance of tips to help you make the right choice in the multitude of programs. The most important is reading first-hand reviews of past customers and also investigating if the provider works only with professionals.
To avoid falling prey to scams, please do thorough research on the background of the company you want to choose. The best programs will have articles and good testimonials about them written by other people.
What time is the best to take GRE prep classes?
Different programs run for different duration, and the ones you pick will depend on your desired level of preparedness.
Some of these programs run for a year, while others can be as short as a month. We recommend you start these courses a year prior, but six months is also a good period to cover.
You should only consider a month to three month-period courses if you've studied ahead and need the finishing touches to your preparation.
What is the best GRE prep course to take?
The best GRE course to take will depend on how fast you learn and the way you want to be taught. Ultimately, the program that makes you feel comfortable while tailoring its curriculum just for you is the best option you can go far.
Fortunately, you don't have to worry about pricing as there are affordable GRE prep courses with these features.
How do you know which company is the best test prep for GRE for you?
This would depend on the reviews you read about the company. It'll also be determined by the success rate, its score improvement guarantee, use of a mobile app, intuitive website, and other features that add to your convenience and confidence.
Would you pay for online GRE courses or use free courses?
You can get many free online GRE prep courses with a simple search on the internet. However, these free courses are mostly always limited. You might only get study texts and a few practice tests, with no other plans to assess your strong and weak areas.
But with paid tests, you're offered many benefits, including a score increase guarantee, a full refund in case of failure, video lessons, a personalized curriculum, one-on-one with tutors, and a lot more.
Hence, we'd always recommend a paid course over a free course.
Conclusion: So, What is the Best GRE Test Prep Course?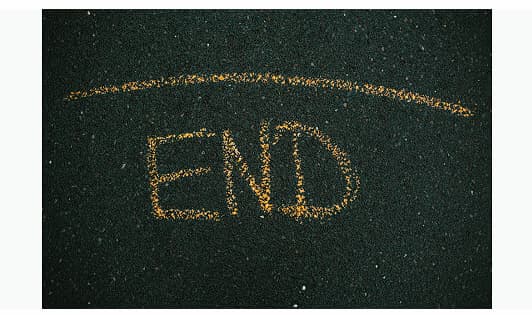 Undoubtedly, this review has opened your eyes to the many benefits you can gain from a GRE prep course. You have several choices at your disposal, especially with the budgets you have and the length of time you want to dedicate to studying for the Graduate Record Examination.
However, if you're still confused about what best GRE prep courses we recommend, we advise you to check out Magoosh and PrepScholar. Both companies offer integral programs to prepare you to get the score you need for the Graduate Record Examination.