Online tutoring is one of the best tools available to students who need guidance to improve their academic performance. That is why so many companies offer this service, and TutaPoint is among the best you can find.
However, you can't just leave your future grades in the hands of a company you don't know well enough. To help you decide if TutaPoint is the right choice for you, we did this Tutapoint review. Please take a good look at what we have to say about this company and its services. Is it one of the best tutor websites available?
Why you need to take into account our peer TutaPoint review

We take our TutaPoint.com reviews very seriously because we know they are the best tool to approach tutoring services. To give you the best of the best, we have developed a method to assess the most important aspects of the company.
The first criteria we check is the quality of the service. Previous clients are a good reference to determine if a company has a good tutoring service. On the other hand, it is also essential to check their pricing.  That is why one has to check whether if the fees of the service are fair and coherent with the features it offers.
Also, it is paramount to see how good the customer support service is and if the website is well designed. A company with 24/7 customer support service shows that they care a lot about the satisfaction and convenience of their customers.

Types of online tutoring: what you need to consider when choosing a service
There are two types of online tutoring that you can opt for group or one-on-one tutoring. The service you choose should be optimized for the types of tutoring you need. Some companies offer both methods, like TutaPoint, while others have just one method available.
Group tutoring: This is the kind of tutoring that students receive in a group class. It is a great method if the student needs a general orientation in the topics at hand.
One-on-one tutoring: For students who need more personalized guidance from sites to learn English, this is the way to go. It consists of private lessons that the students receive from the tutors.
Sometimes we all need some extra help when it comes to homework, and that is why many of us decide to turn to ELSA app review for help.
TutaPoint Overview
It is important to have all the information possible about a company before hiring its services. That way, you can be sure that the results will be as good as you need and that the guidance they'll provide will be effective. Here is the TutaPoint job review you can't miss.

What is TutaPoint?
TutaPoint com is a company that provides online tutoring services for students who require extra help. It is specifically oriented to students in the ninth, tenth, eleventh, and twelfth grades. They have a great group of tutors prepared to teach science, math, and foreign languages. For top math tutors, check our list of top math education tutoring sites online.
A plus about this company is that it offers more than online tutoring services. They also have writing services for students who need help with their assignments, test preparation courses for several entry tests, and college consultation to advise how to handle admission processes. With this wide range of services, TutaPoint is not positioned as one of the most integral companies in the field.
TutaPoint's Story
TutaPoint.com is a company that started working with tutoring and writing services back in 2007. The company was founded by Michael Callaghan and Ryan Duques to provide services that answer students' needs for academic guidance. It is a company based in New York, a city known for being at the vanguard of educational innovation.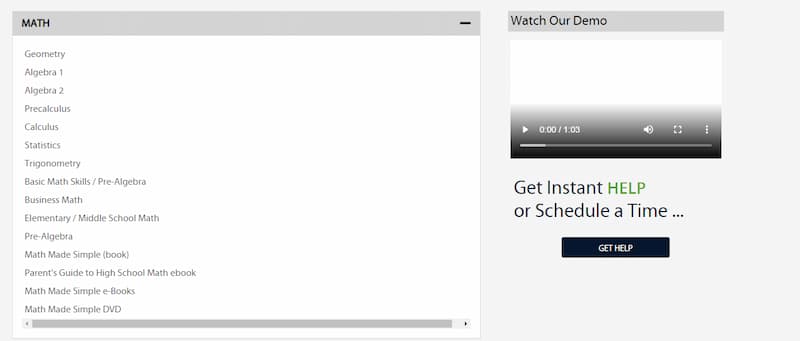 For the past 13 years, they have worked with a group of professional tutors and writers in the quest to become the best tutoring service out there. And, according to all TutaPoint reviews, they have not succeeded.
TutaPoint Pricing
TutaPoint jobs don't limit to tutoring. They worry about helping the student in each part of the process and assigning the right tutor. Even when that work requires extra effort, the clients have to pay for the sessions.
Each hour with a tutor costs 50 USD, and with it, the client has the right to on-demand tutoring whenever needed. Also, clients have access to TutaPoint's worksheet library and the Resource Center.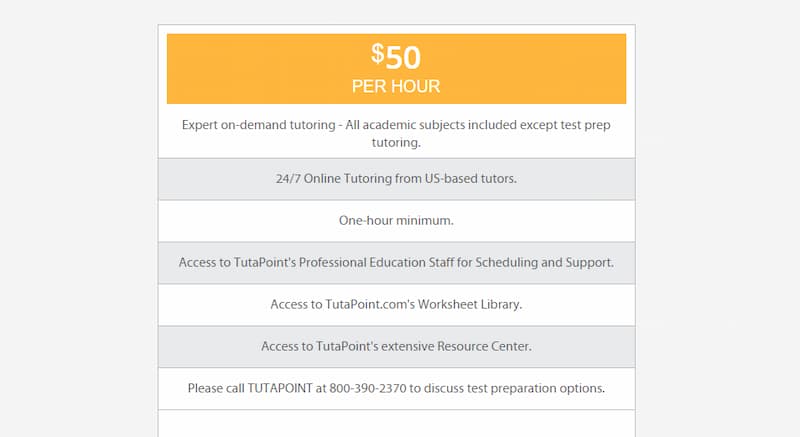 Prices for tutoring service is quite different, so try to check several options like Wyzant.com to make the right decision. These guys have the best tutors online. Is there any evidence of the Wyzant tutoring scam? Check Wyzant tutoring review on our website to learn more about them.
TutaPoint Payment Process
The payment process is as easy as it is said on the TutaPoint.com reviews. Clients need to sign up on the website and give their credit card information. That way, the fees for every session will be charged directly to the cards.
The downside is that the payment process is limited since they only accept Visa or MasterCard credit cards as a payment method.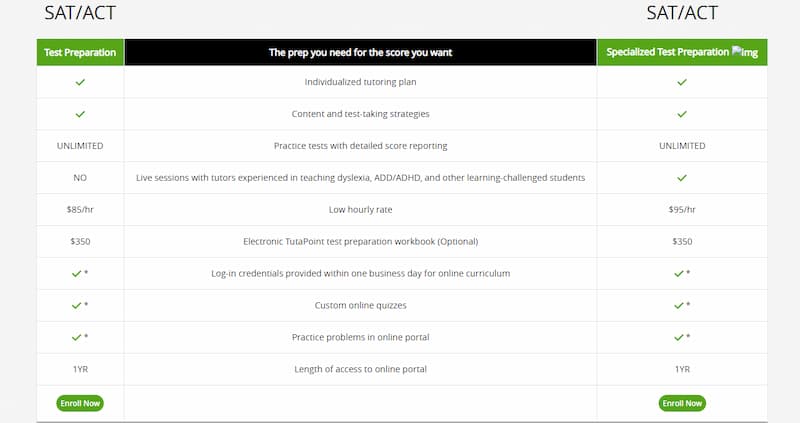 Quality of TutaPoint's Tutors
In most reviews, TutaPoint is not considered among the best companies in the field. That is due to the poor quality of the services they feature.
TutaPoint does not hire expert tutors with the academic formation on the field they are going to teach. To be hired by this company, tutors must meet a list of requirements that guarantees they have the right profile for the job. But we are not sure that this requirement is followed lately.
Also, they have a resource centre, a library with tons of information to help students enhance their learning process. This resource centre is available to all clients who have signed into the website.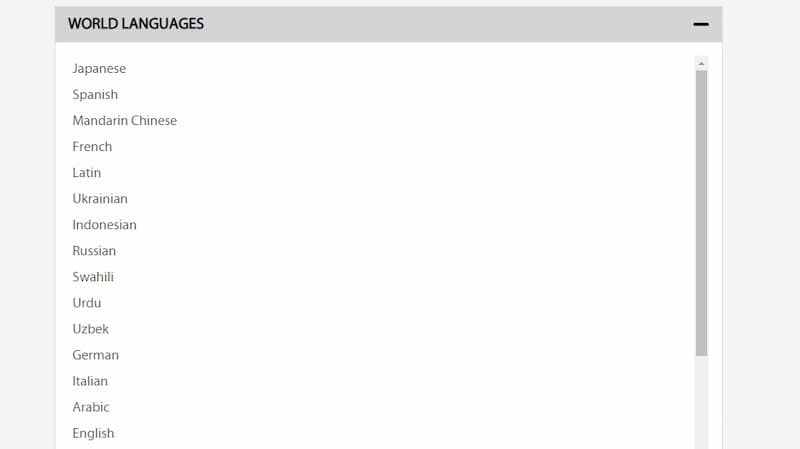 To get homework assistance, you should check Chegg. Their experts know what students need. Learn more in the Chegg homework help reviews shared by their former customers on our blog.
TutaPoint Customer Service
In TutaPoint, customer service is considered the worst aspect of the quality of the service they offer. They procure to have a bad customer support service that is not available 24/7 when the client needs it.
Clients can try to contact the support service through the website, via email, or by calling the company's offices.
TutaPoint's Website Usability
TutaPoint is a company that is not well established for several years. As such, it has a platform backed up with poor technology. If you check TutaPoint job reviews, you will notice that most clients agree that the website has poor navigability. That is no accident since the design is not oriented to give the clients all the tools they need in a simple site.
Some interesting features of the site are its live chat available all the time, its simple and clear menu, and the encryption system that secures all information that you provide.
Pros
They have some experience in the field.
TutaPoint tutoring is average, mainly because they work with a few professionals tutors who are experts in the field they teach.
Their resources centre is huge.
There are tutors for a wide variety of topics. Quadratic tutoring online is one of the most used.
Clients can opt to attend online classes or ask for one-on-one sessions.
Cons
The company does not offer discounts, coupons, or monthly plans.
They only accept credit cards as a payment method.
The classes are done only through their online platform. That aspect is a limitation for some clients.
There is no professional profile of the tutors displayed on the website.
Their curriculum is adapted only for students from ninth to twelfth grade.