In seeking law school admission, conquering the LSAT is the ultimate challenge. In this review, we'll dive into the top LSAT practice apps that'll turbocharge your preparation. I understand the LSAT is daunting for aspiring law students, but you are in good hands!
I've sifted through the options to bring you the most effective tools for mastering reading comprehension, analytical reasoning, and logical reasoning, all while sharpening your essay-writing prowess. Whether on a commute or having a spare moment, the best LSAT apps harness modern technology to maximize your LSAT skills.
A Quick Overview of the Best LSAT Apps
Reviews of the Best LSAT Prep Apps
Among the contenders in our list of the best LSAT prep apps are LSATMax, Magoosh LSAT Prep App, and 7Sage. Based on my experiences with these platforms, I'll dissect each app's unique selling points, explore their features, and evaluate their price tags to determine their value for money.
From pros that make you want to high-five your screen to cons that might give you pause, we'll explore the nitty-gritty of the best apps for LSAT.
LSAT Max

Top Harvard alumni creators, 99th percentile LSAT scorers.
8,000+ real LSAT questions for comprehensive practice.
Real-time message boards for interactive learning.
Mixed reviews: Some users report payment and support issues.
Privacy concerns: Requests for phone numbers raised suspicion.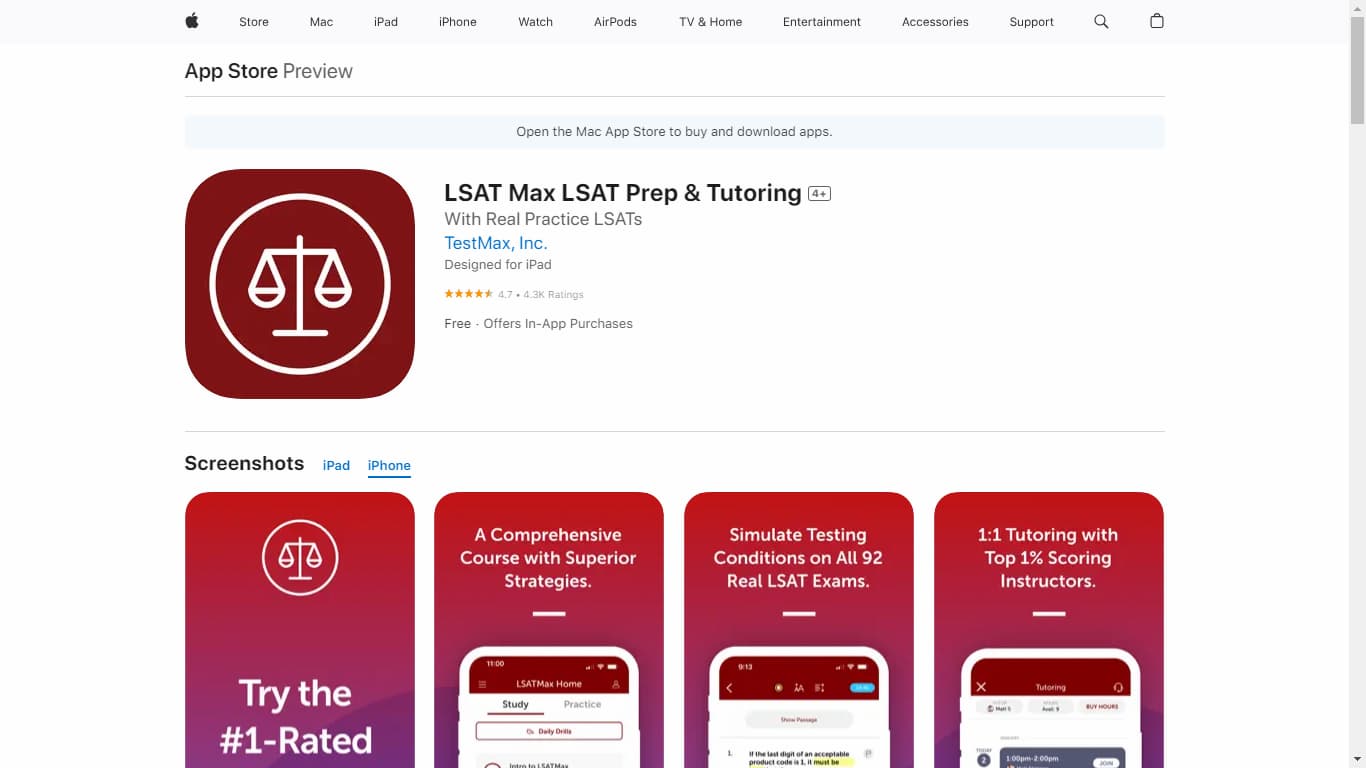 Regarding LSAT prep apps, LSATMax stands out as one of the best. Mehran Ebadolahi and Steve Schwartz are the brains behind this powerhouse; they both are Harvard Law School alumni who scored in the 99th percentile on the LSAT.
LSATMax features a treasure trove of features. From proven strategies and Over 8,000 real LSAT questions to detailed analytics and 1-on-1 tutoring sessions, it's got you covered. You can even simulate the digital LSAT format introduced in 2019, ensuring you're fully prepared for the real deal. I enjoyed the "real-time message boards" features while interacting with this app.
LSATMax is free to download, offering daily drills and live office hours for starters. To unlock the full course, prices range from $599 for 60 days of access to $1499 for lifetime access. You can also snag individual prep tests for $9.99 each or get them all for $499.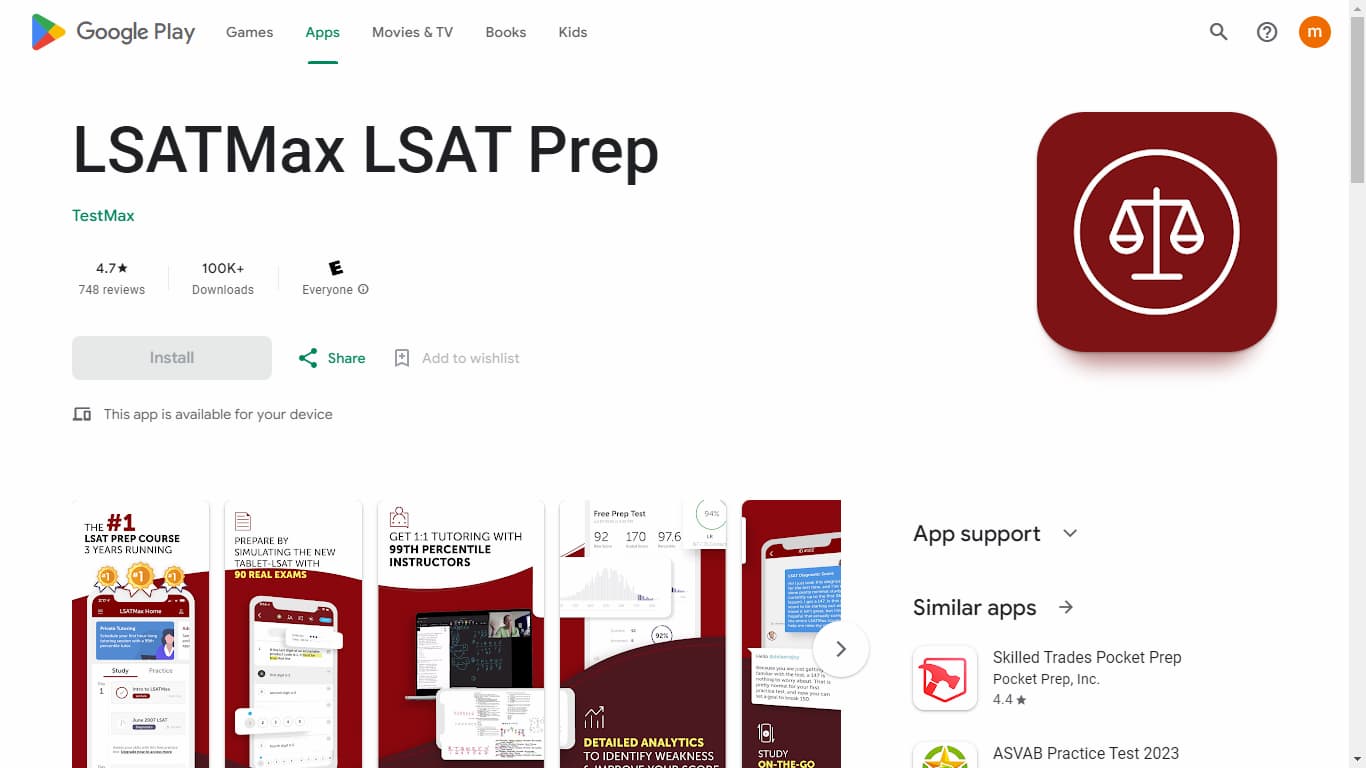 Speaking of value for money, LSATMax is a game-changer. It's more affordable, convenient, and
effective than other LSAT prep courses
. With unlimited access to top-notch materials and support, you're getting a bang for your buck.
It's the only app offering immediate access to all materials and simulating the digital LSAT format. So, if you're aiming to conquer the LSAT, this is one of the best LSAT prep apps to do it.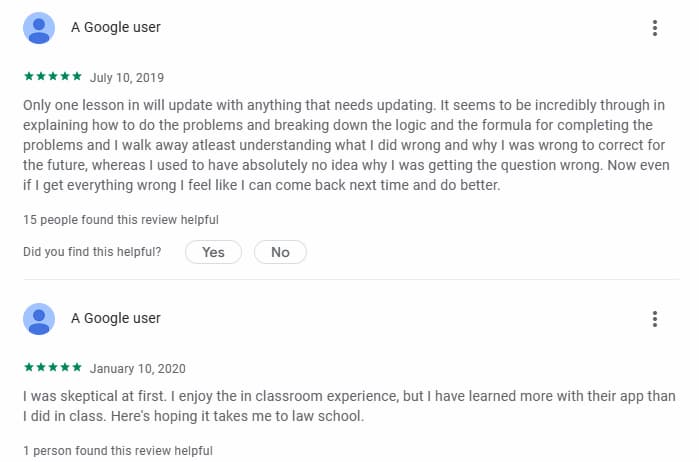 Online reviews about the LSATMax app are pretty diverse. One user in 2019 praised its comprehensive approach to LSAT problems, appreciating its knack for demystifying logic and formulas. They found solace in understanding their mistakes. Another user in 2020, initially skeptical of online learning, was pleasantly surprised by the app's effectiveness, even comparing it favourably to in-person classes.
However, not all experiences have been rosy. In 2021, a user named Liza expressed frustration, citing payment issues and poor customer support, giving it a one-star rating. Another user, Anthony Foster, 2022, vehemently opposed the app's request for his phone number, suspecting a privacy breach. He later confirmed his concerns when he discovered others facing similar privacy-related problems.
Magoosh LSAT Prep Apps

Magoosh's Logic Games apps and video tutorials make LSAT prep interesting with 50+ engaging video lessons.
The app offers section-by-section progress analysis and real-time reports, helping you identify strengths and weaknesses.
You can summon a tutor for assistance, making Magoosh a one-stop LSAT shop.
The full experience comes at a price beyond the free version's 16 video lessons.
Magoosh lacks practice questions, which are essential for comprehensive LSAT preparation.

Developed by Magoosh, these folks aim to make test prep engaging and accessible. Magoosh is founded by Pejman Pour-Moezzi, Vikram Shenoy, and Hansoo Lee.
Coming to features, it provides Logic Game apps for
LSAT prep, Logical Reasoning
, and Reading Comprehension tutorials at your fingertips. You can also track your progress and indulge in 50+ video lessons, and there are 16 video lessons for the trial version. But hold onto your logic hats because there are no practice questions in this LSAT app. However, the wealth of high-quality video lessons still makes it a top choice.
The price and value for money are a mixed bag. The free version serves up to 16 video lessons. Still, if you want the full buffet, the paid options are $199 for the Self-paced package (Premium for 12 months) plus a one-time $115 LawHub Advantage fee or $499 for the Guided study package (Premium + On-Demand Classes).
This app analyzes your progress section by section and offers real-time analytical reports. My experiments have shown that Magoosh provides the best apps to practice LSAT logic games, and it is also a trustworthy companion on the road to conquering the LSAT. Plus, you can summon a tutor when you're stuck – a one-stop LSAT shop.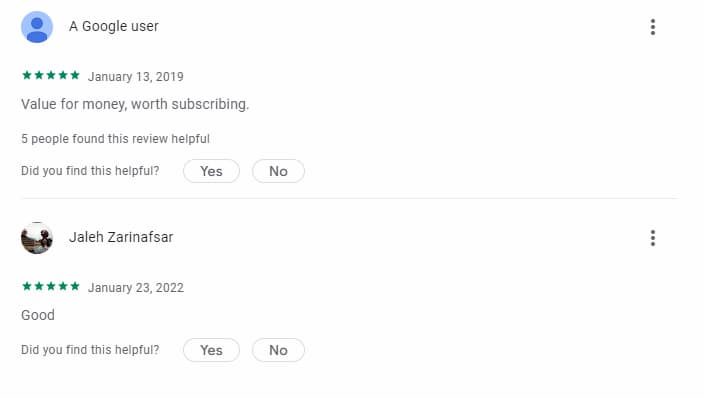 As for the online reviews, there's a pinch of salt here. Some love the content; others call the app "crappy" for its video quirks. Value? Well, opinions differ. Some say it's a worthy investment, while others seem frustrated.
Manhattan Prep

Expertly crafted content by seasoned LSAT instructors ensures credibility and expertise.
Affordable at just $2.99, offering excellent value for comprehensive LSAT training.
Engaging the LSAT Arcade feature enhances skills in conditional statements and argument analysis.
Limited depth in certain LSAT areas compared to more specialized tools.
A one-size-fits-all approach may not cater to individual learning styles or weaknesses.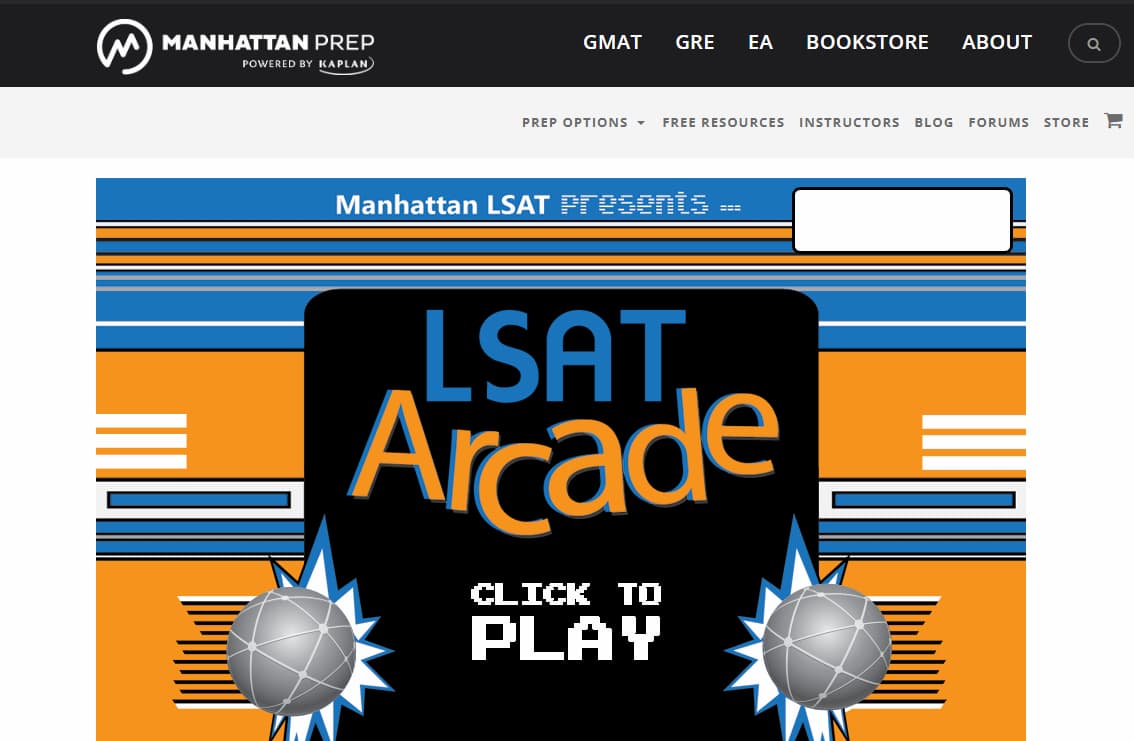 The Manhattan LSAT Prep App is a hidden gem among apps for LSAT prep. Behind this treasure trove of LSAT wisdom are Manhattan LSAT's expert instructors, who've distilled years of experience into this unique learning tool. It's not just your run-of-the-mill LSAT practice app; it's LSAT cross-training at its finest.
What sets this app apart is its fast-paced LSAT Arcade, which hones your skills in a thrilling way. For a mere $2.99, I got access to a comprehensive LSAT workout that covers inferences, diagramming, argument analysis, and conditional statements.
The if-then game is a standout feature, forcing you to sharpen your conditional statement diagramming skills with lightning speed. If you follow Manhattan's methods, the game set-up practice becomes invaluable.
Online, people sing praises about this app. They applaud its practicality, labelling it as probably the only genuinely useful LSAT practice app out there. It's like having a personal LSAT trainer in your pocket.
In a world awash with subpar apps for LSAT prep, Manhattan shines as a beacon of value for money. For three bucks, you get targeted, expert-level training that can truly help you conquer the LSAT.
Varsity Tutors App [hire tutors to prep for LSAT]

Varsity Tutors App offers diverse study resources, like interactive video tutoring.
It enables 24/7 scheduling and instant tutoring in 70+ subjects.
Tailors learning, zooming in on your specific areas of need.
While praised by some, negative experiences have been reported.
Sadly, users under 18 can't host events, limiting young talent engagement.

The Varsity Tutors has one of the best apps for LSAT study. Brought to you by Varsity Tutors LLC., it was founded by Chuck Cohn back in 2007. The app is a testament to his vision of
connecting students with knowledgeable LSAT tutors
. Fast forward to today, and this app has evolved into a powerhouse for test preparation.
With the Varsity Tutors app, I got video tutoring with all the bells and whistles – chat, photo/homework upload, virtual whiteboard, document collaboration, and even graphing. There's a treasure trove of 200,000+ high-quality practice questions neatly organized by concept. You can buy tutoring hours, schedule appointments, and enjoy 24/7 instant tutoring in over 70 subjects. Plus, you can ping tutors with instant messages.
The LSAT app is absolutely free. There's no need to log in; it's ready to roll upon download. Talk about convenience, especially for those last-minute study sessions!
Now, what makes Varsity Tutors unique? Well, they offer a "Learn by Concept" option, allowing you to master specific areas. It tailors your learning experience like a finely tailored suit.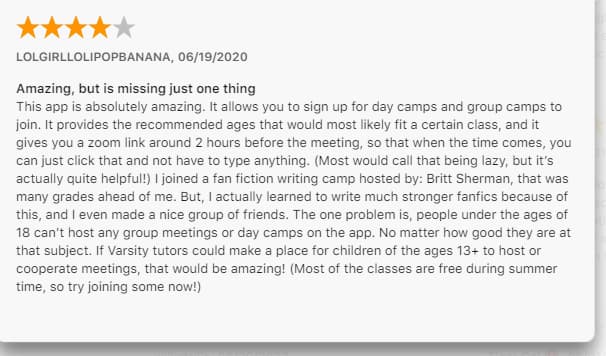 Online reviews about the Varsity Tutors App are quite polarized. Some users find it amazing, especially for signing up for various camps and classes. They praise its convenience with age recommendations and pre-scheduled Zoom links. However, there's a catch: users under 18 can't host events, limiting opportunities for young talents.
On the flip side, another user had a terrible experience. They complained about pushy representatives and unprepared tutors. The frustration escalated when they were charged despite assurances of a free session. This user strongly discourages others from using the app, citing poor quality and unprofessionalism.
7Sage

Interactive features and chat forums for personalized learning.
Realistic practice conditions with proctoring and distractions.
Mixed user opinions, not meeting everyone's expectations.
Removal of certain benefits during the course, causing dissatisfaction.

When it comes to preparing for the LSAT, the 7Sage LSAT app is also a standout choice. Developed by two Harvard Law School graduates, it combines their experience teaching thousands of students to conquer the LSAT. I'm sure you are curious to know what makes this app a top contender among the best apps to study for LSAT.

First, the app is loaded with features, including video explanations for every LSAT logic game, adjustable video playback speeds, and an LSAT Scorer with Blind Review. What sets it apart is the option to practice LSATs under realistic conditions with proctoring instructions and various distractions, making it feel like the real deal.
7Sage LSAT app is free! Yes, you heard that right. You get access to a treasure trove of LSAT resources without spending a dime. Compared to some other paid services, the value for money here is exceptional. The interactive nature of the app, chat forums, and individualized feedback make it worth every penny you didn't spend.
Online, people have mixed opinions about the 7Sage LSAT app. Some, like "MeEncantaDiseñar," praise its personalized structure, comprehensive content, and interactive features. They find it superior to traditional resources and appreciate the accessibility across devices.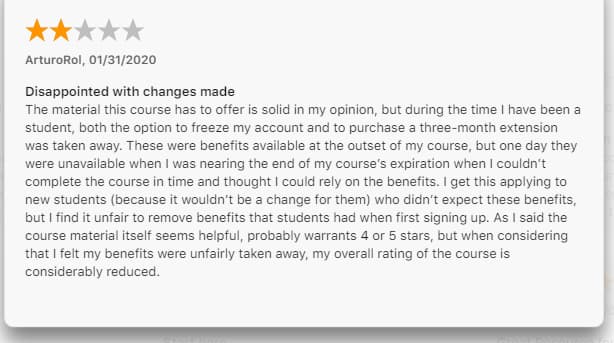 On the other hand, "ArturoRol" expresses disappointment, highlighting the removal of certain benefits during their course, which has diminished their overall satisfaction. This diverse feedback suggests that while the app has its strengths, it may not meet everyone's expectations or needs.
FAQs
What is the best free LSAT app?
The best free LSAT app is 7Sage LSAT. Developed by Harvard Law School graduates, it offers comprehensive resources, realistic practice, and interactive features, all at no cost.
Are there any LSAT apps?
Yes, there are several LSAT apps available to help you prepare for the exam. Some top options include LSAT Connect, McGraw Hill Education LSAT Premium, LSAT Law Exam Prep App, and others.
What is the best prep for the LSAT?
The best LSAT prep depends on your preferences. My experience has shown that LSATMax offers value for money and real LSAT questions. While other options have their perks, I'll advise you to choose based on your needs and budget.