What is the Best LSAT Reading Comprehension Book?
If you are looking for the best LSAT reading comprehension books and companies, you can find top-quality LSAT material in this article.
Preparing for the Law School Admission Test is essential for anyone who dreams of attending law school. This challenging exam is the key to gaining admission to the best legal education institutions in the United States. However, finding the best option for LSAT prep can be a confusing maze.
In this article, I will share my reviews and insights into the best LSAT book for reading comprehension available. If you're determined to achieve an exceptional score and are looking for the best preparation, read on to discover the most effective approaches to help you succeed on the LSAT.
Manhattan Prep LSAT Strategy Guides

Solid Strategies: The focus on strategy is a positive point for those who want to improve their performance on the LSAT sections.
Quality Materials: The study materials are well organized, clearly presented, and with many practical examples.
Specific Sections: Specific sections allows students to focus on areas where they need the most help.
Complexity: Some students may find the advanced strategies a bit complex.
Preparing for the LSAT (Law School Admission Test) is essential work for anyone aspiring to a legal profession. After analyzing all the material from this company, I would like to share my impressions about the book "Manhattan Prep LSAT Strategy Guides," an instrument that can be valuable for your preparation.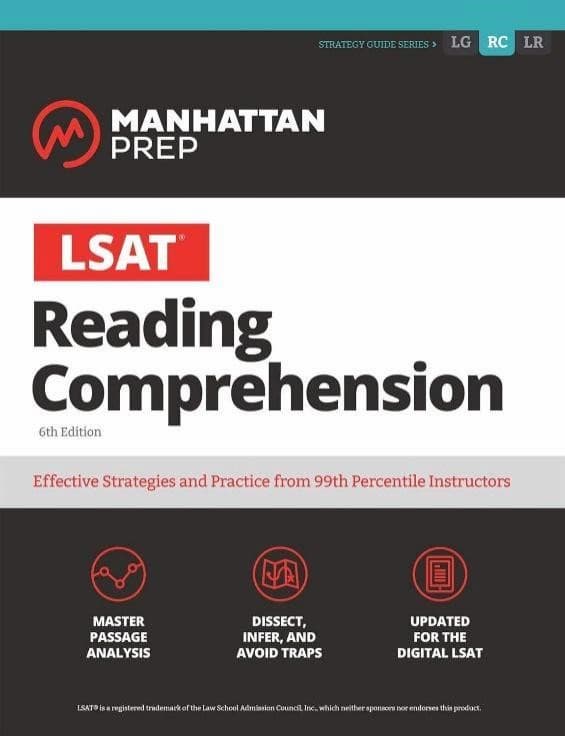 Main Features of this Book
Strategic Approach
: The book offers a highly strategic approach to the LSAT, focusing on an in-depth understanding of treatment sections and tactics for optimizing follow-up.
Comprehensive Materials
: Each guide in the collection covers a specific division of the LSAT, such as Logical Reasoning, Logic Games, or Reading Comprehension. This allows detailed use of each area.
Practical Exercises
: The book offers an arsenal of practical exercises and examples to help students teach the strategies discussed and develop their skills.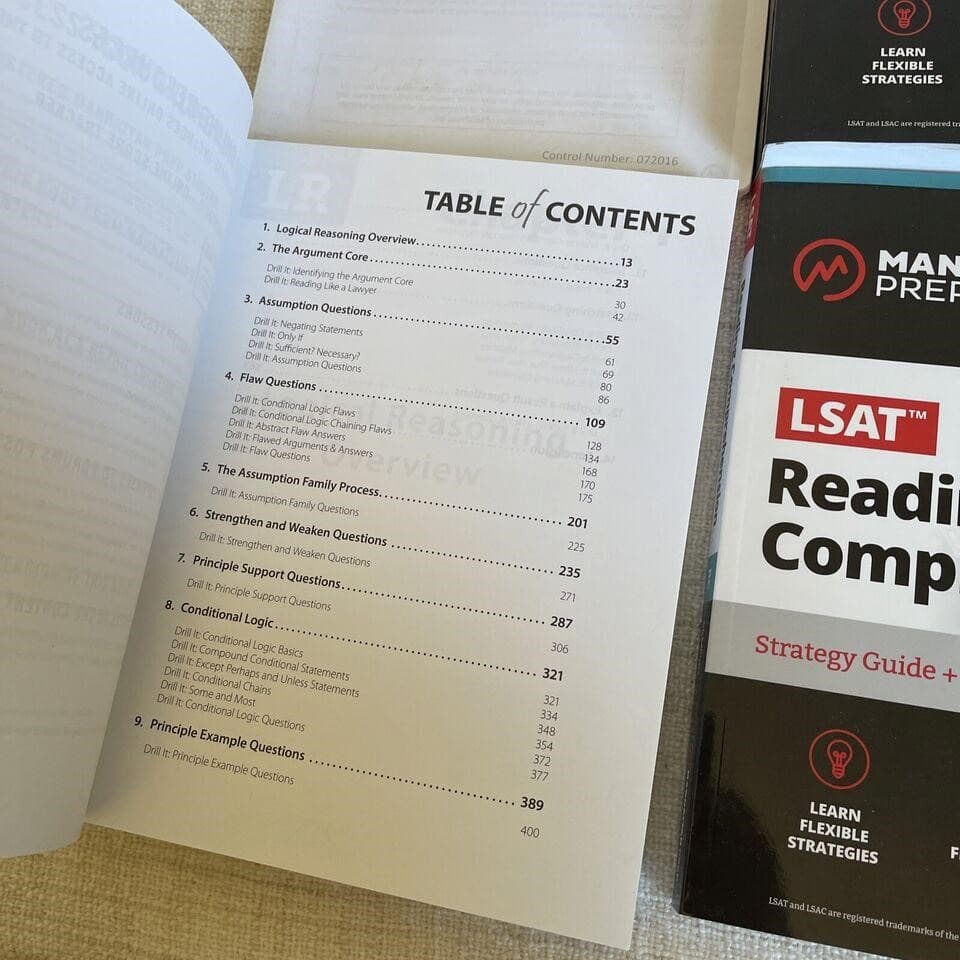 User Opinion:
Reviews about which prep book is best to learn reading comprehension for LSAT on Reddit are generally positive. Many praise the solid strategies and versatility of the materials. However, some people may find cost a hurdle, and some prefer a more streamlined content approach. However, most agree how valuable these books are for anyone determined to do well on the LSAT.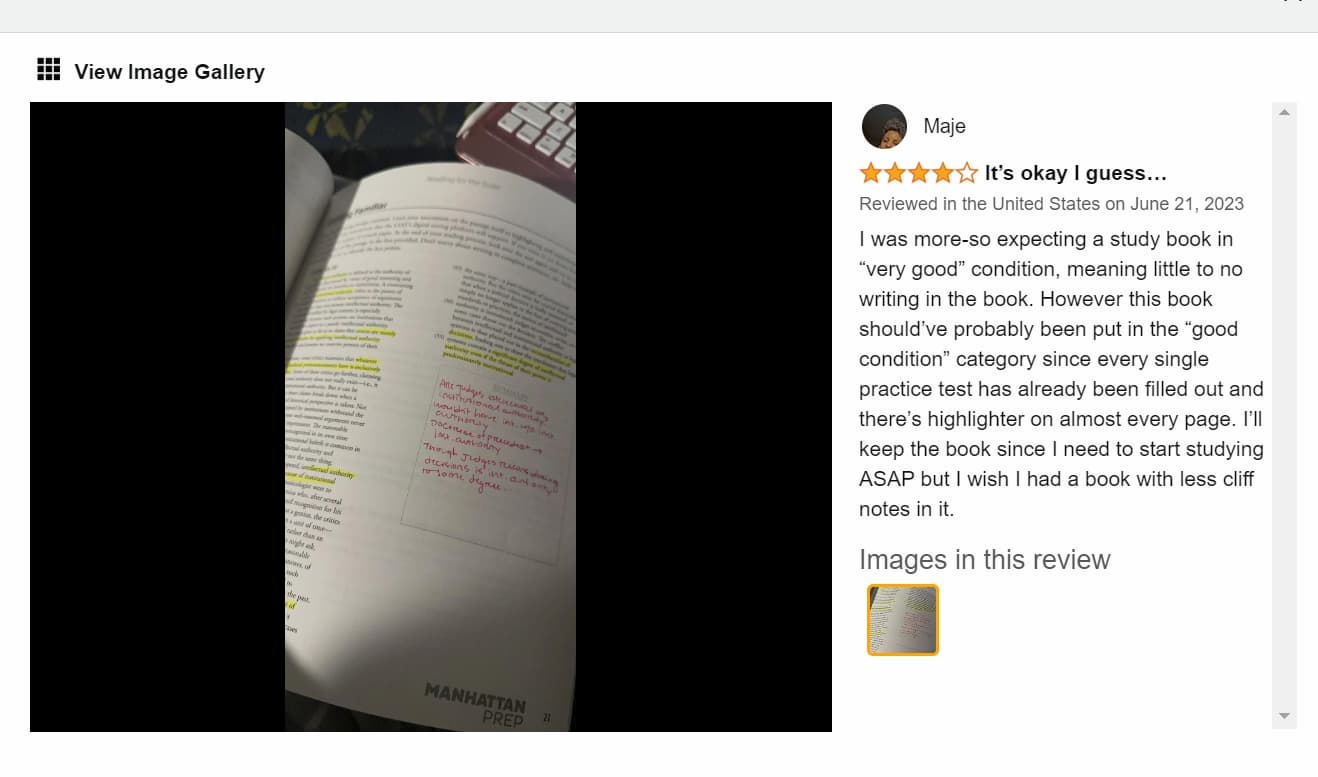 In summary, "Manhattan Prep LSAT Strategy Guides" is a solid option for the best book for LSAT reading comprehension for those who want in-depth, strategic preparation. Versatile materials and detailed strategies can spread knowledge and facilitate the assimilation of content.
More reviews on Manhattan Prep LSAT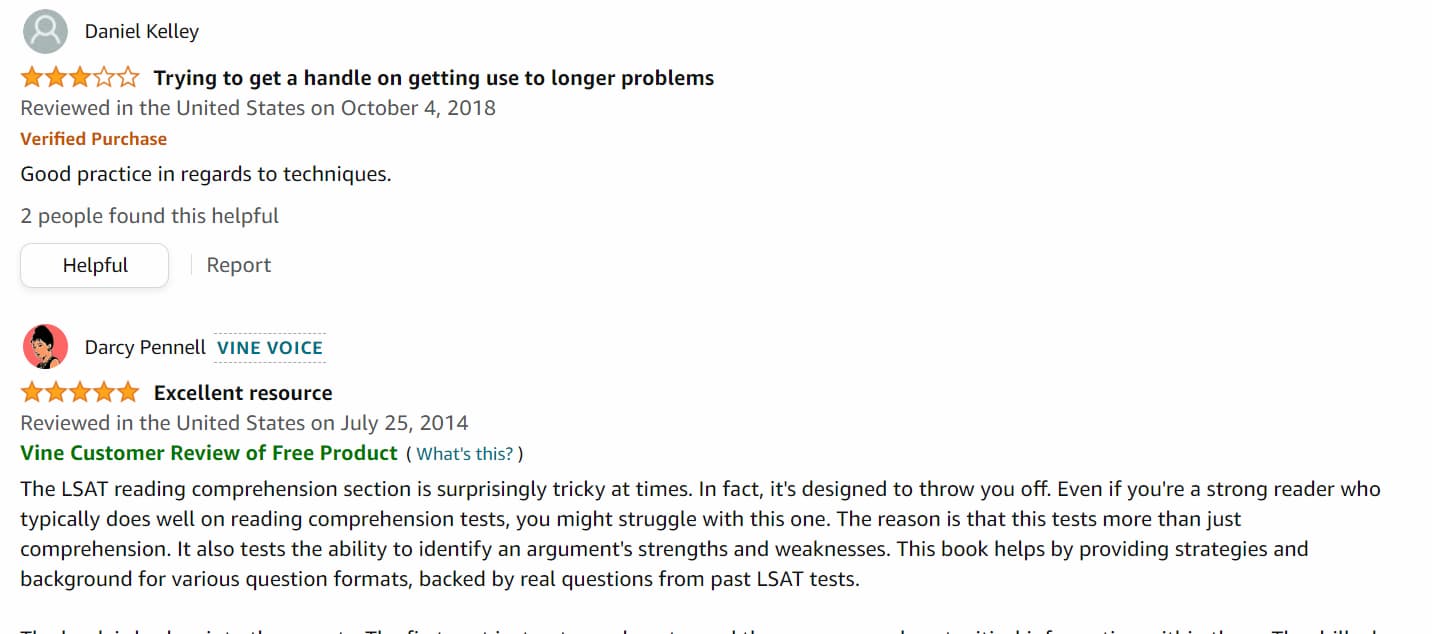 Princeton Review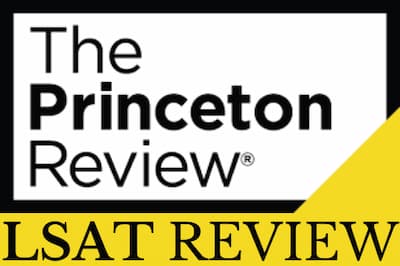 Instant access to tutors.
Comprehensive courses.
Personalized learning.
Real practice tests.
The book "Princeton Review LSAT Premium Prep" has been a popular choice among students looking to prepare for the LSAT, and for good reason. One of the strengths of this book is its comprehensive approach. It covers all aspects of the exam, from the reading comprehension and
logical reasoning sections to the formal logic questions
. This provides students with thorough preparation, ensuring that nothing is left undone.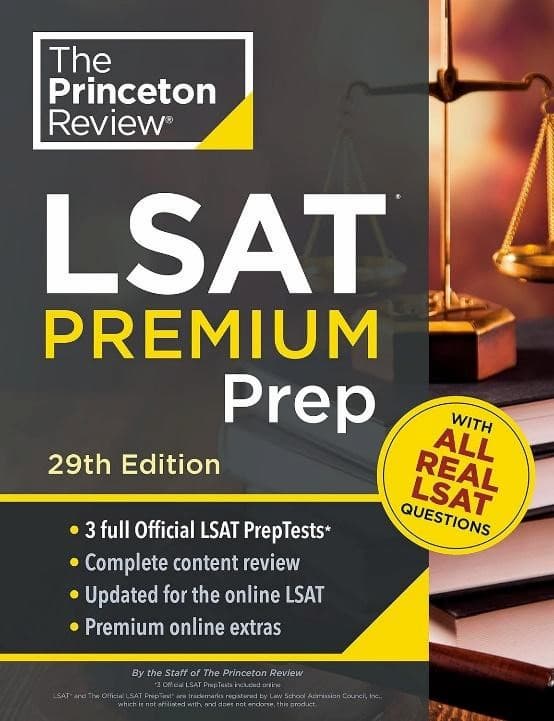 All the details of this book
Another strong point of the book is the quality of the explanations. The authors present problem-solving strategies clearly and concisely, making the material accessible to all skill levels. This is particularly important for those who are just beginning to prepare for the LSAT, as it provides a solid foundation for learning.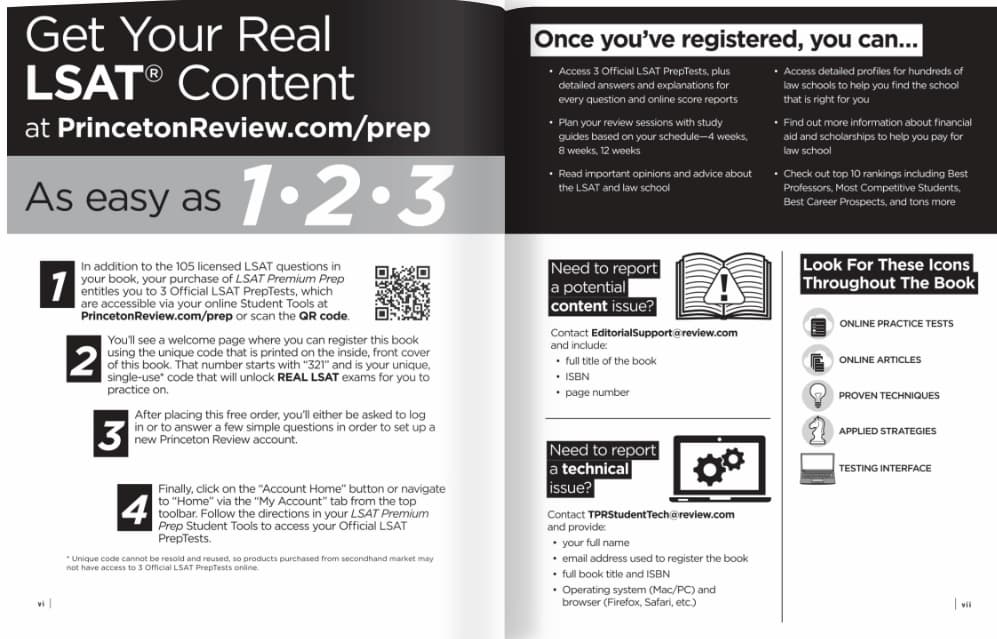 Additionally, the Princeton Review LSAT reading comprehension practice book offers a series of practice tests, allowing students to familiarize themselves with the exam format and practice their skills. Practice is essential for success on the LSAT, and this book provides many opportunities for students to test themselves.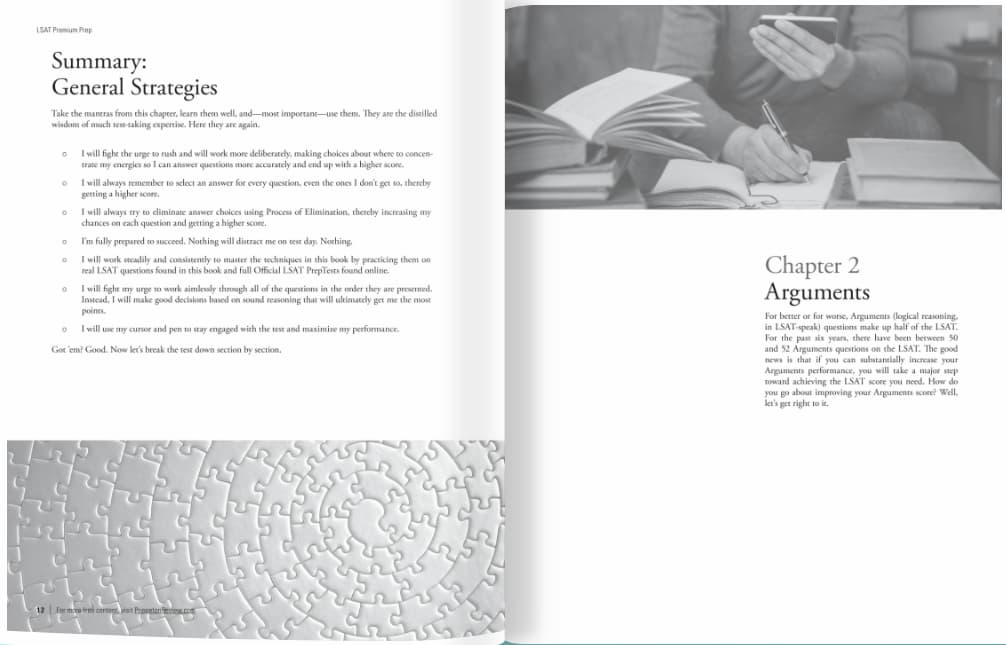 However, as nothing is perfect, there are also some negative points to consider. Some students may find the book's approach to be a bit more simplified than desired, especially if they are seeking extremely advanced preparation.
Additionally, the strategies may not be as personalized as some students would like, as the book aims to serve a wide range of students.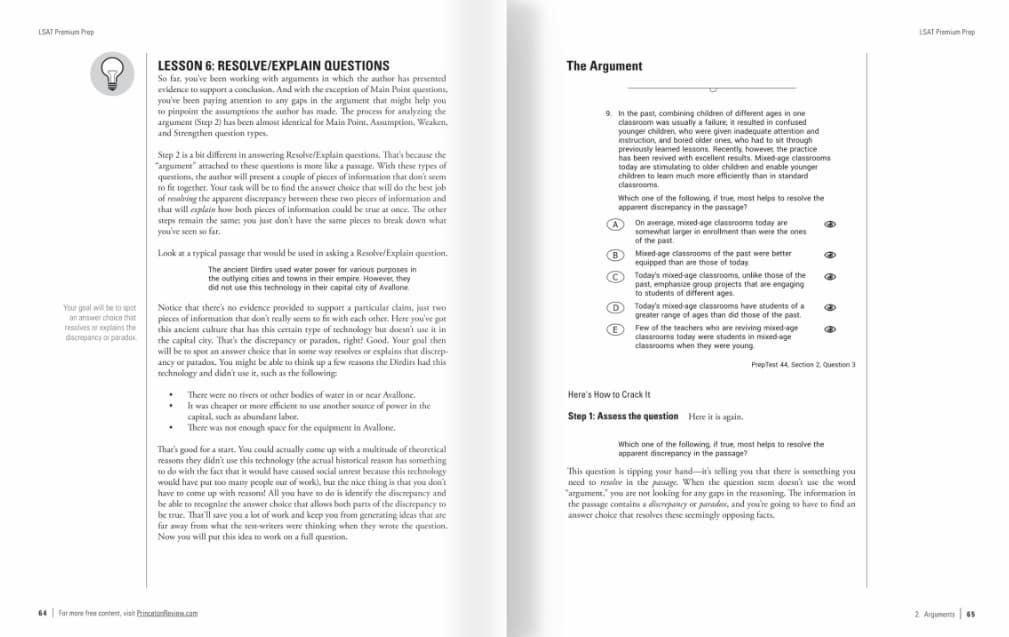 Strengths:


Comprehensive approach.


Clear explanations.


Practice tests.


Proven track record.


Negative points:


Simplification


Lack of customization.


Users strongly recommend the material mainly for its introductory content regarding the LSAT. Furthermore, the material has a quality design and material, making it easier for students to adhere to the study and the discipline. There are some complaints about too many questions during the material, but nothing that can be resolved by skipping a few pages.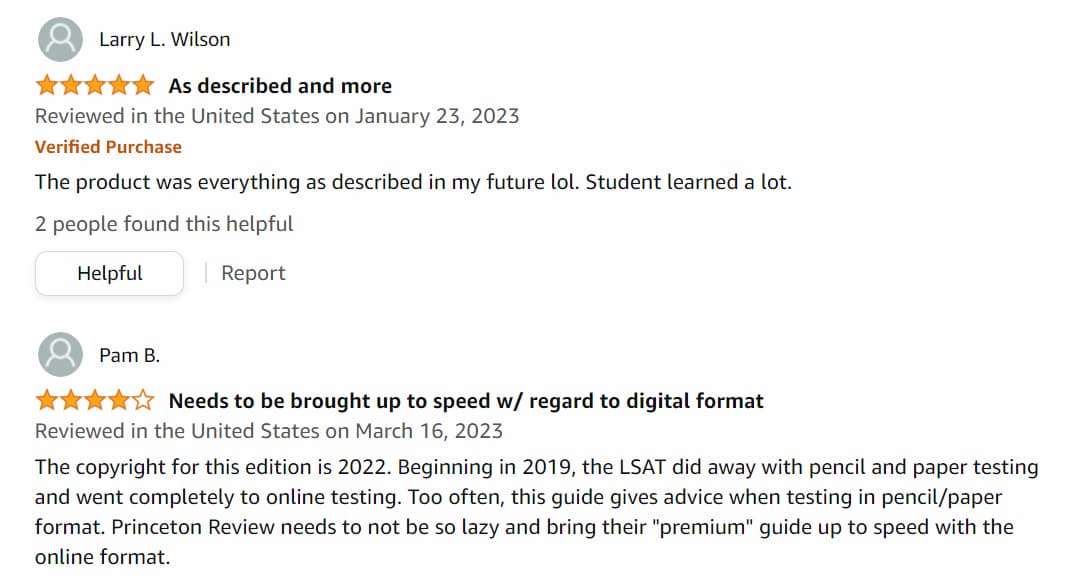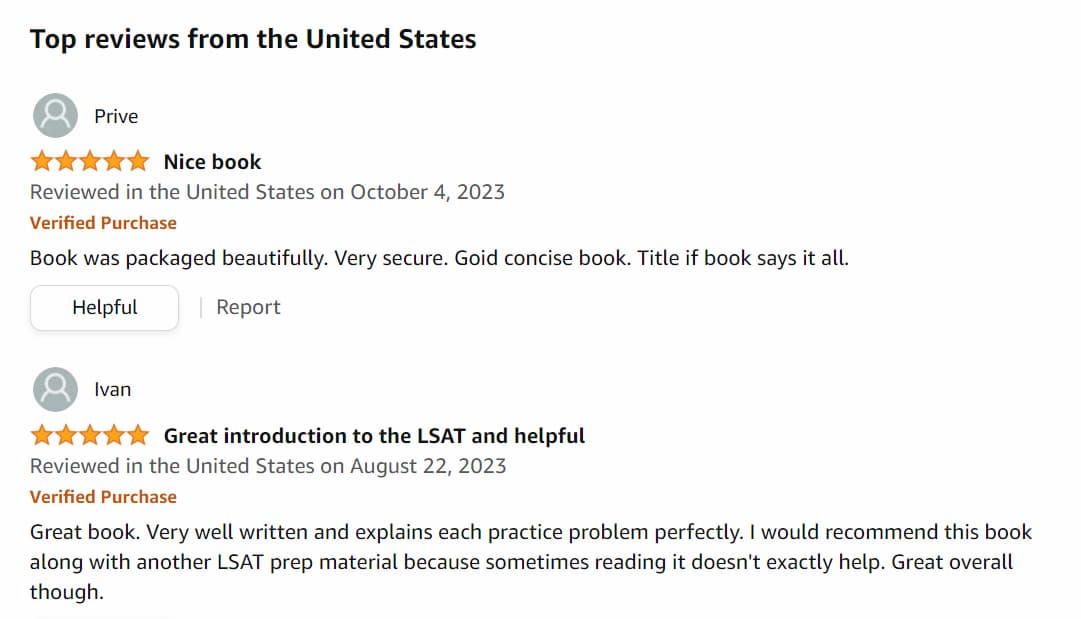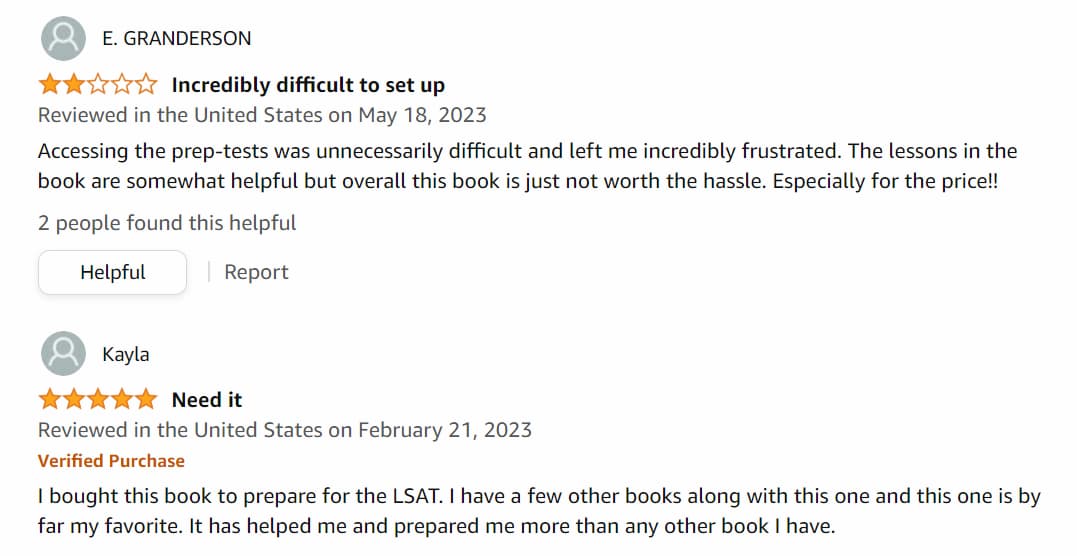 PowerScore
The "PowerScore LSAT Reading Comprehension Bible" is a widely recognized book in the LSAT student community explicitly designed to enhance the reading and comprehension skills needed for the Reading Comprehension section of the LSAT.
It offers detailed strategies and approach methods for a variety of question types and complex texts found on the exam. User opinions regarding this book are generally positive between the best books to improve LSAT reading comprehension.

Many praise the strategic approach and specific strategies provided, noting significant improvements in their scores on the LSAT Reading Comprehension section. However, some reviews mention the complexity of the strategies, suggesting that beginners may find the learning curve steep.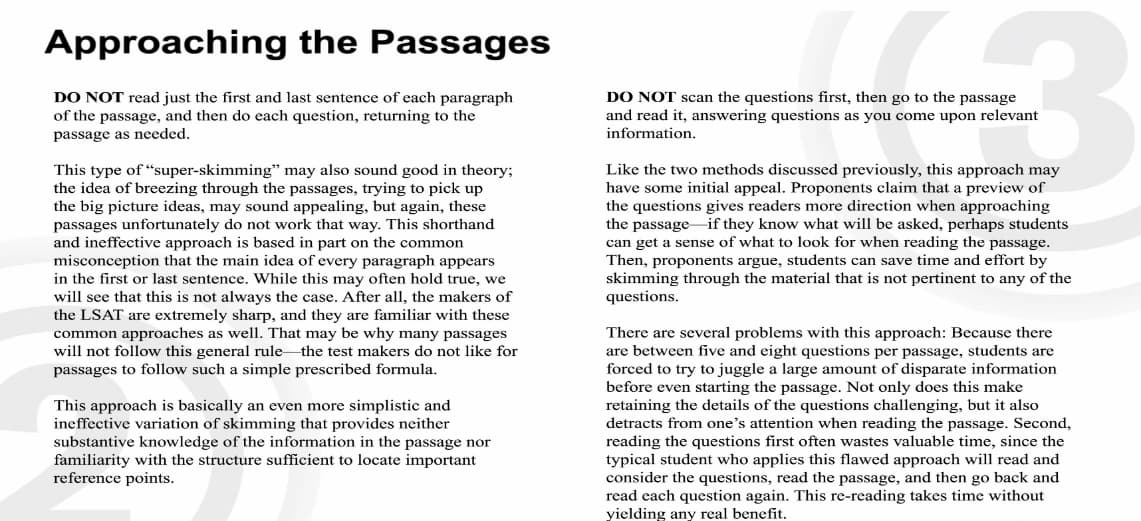 Why should you choose this one?
There are several specific reasons to choose the "PowerScore LSAT Reading Comprehension Bible" as part of your LSAT preparation. Firstly, the book stands out for its highly strategic and thorough approach. It not only provides general reading tips but dives deep into the intricacies of Reading Comprehension questions, providing specific strategies for tackling different types of questions.
Additionally, the "PowerScore LSAT Reading Comprehension Bible" is known for its emphasis on the analytical skills needed for the LSAT. It not only helps students improve their reading skills but also improves their ability to understand arguments and complex text structures, which is key to performing well on the exam.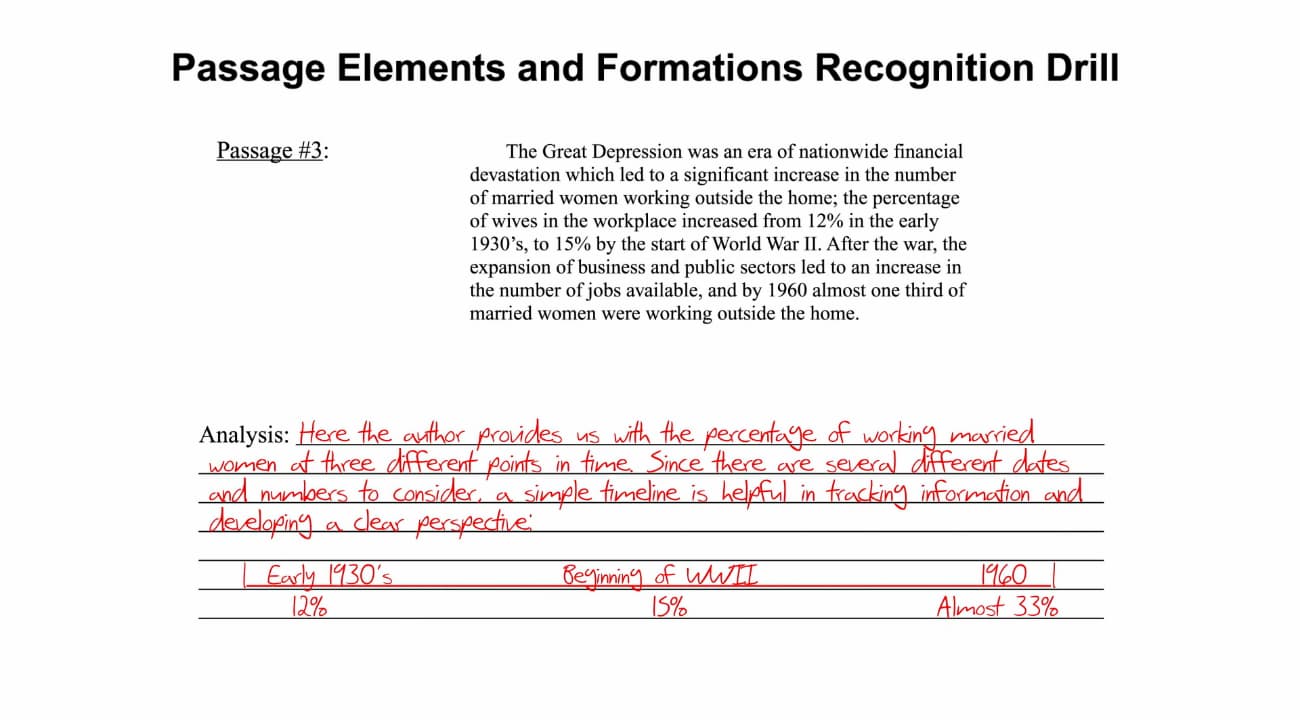 Another strength of this book is the abundance of practice exercises and real-life examples of LSAT questions. This allows students to apply the strategies discussed in the book and improve their skills effectively while realistically preparing for the exam.
Therefore, when you choose the "PowerScore LSAT Reading Comprehension Bible," you are opting for a resource that offers detailed strategies, a focus on essential analytical skills for the LSAT, and the opportunity to practice with exercises from the actual test. These elements combined make this book a solid choice for anyone seeking thorough and strategic preparation for the Reading Comprehension section of the LSAT.
Advantages of PowerScore
Challenge – The passages are longer and more complex. Questions can be difficult and complex.
Practice – Provides nearly 100 real LSAT Reading Comprehension questions and Powerscore starter exercises.
Explanation – The book provides detailed explanations of Reading Comprehension and strategies.
Product Quality – Good quality of pages and cover.
Downsides of PowerScore
Intended Use – The book is focused on the LSAT and covers topics irrelevant to other purposes.
Price – The book costs approximately $50, not a cheap option.
Size – At over 500 pages, it is not a very portable book.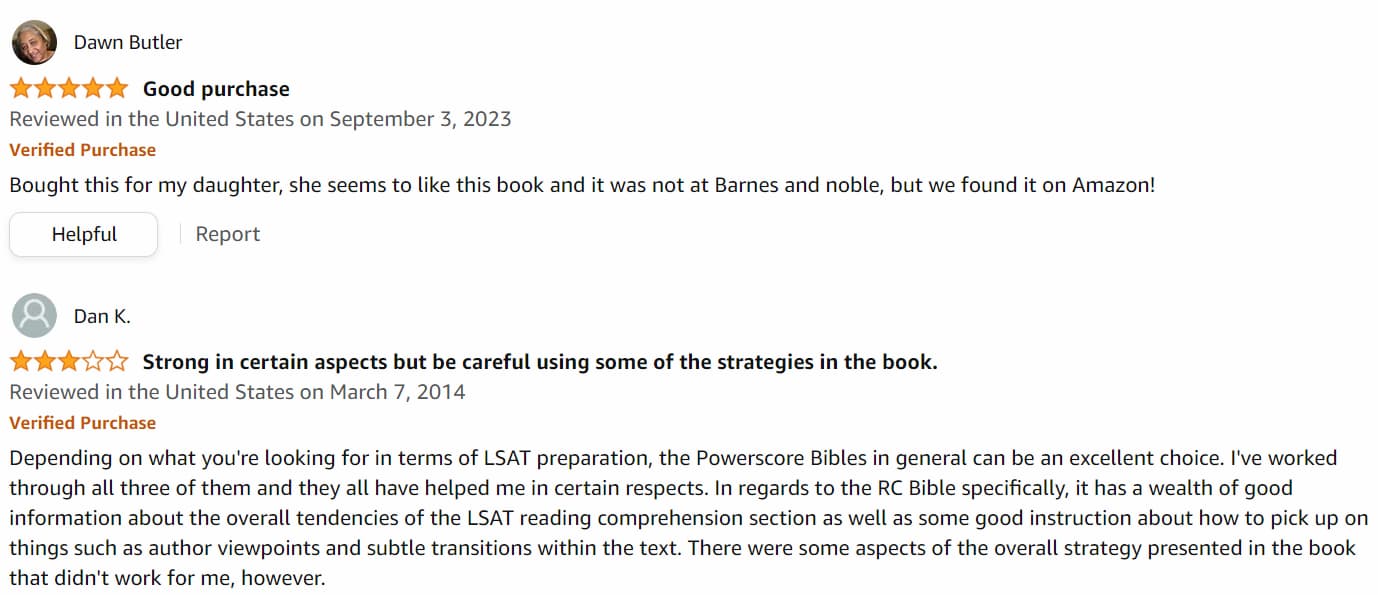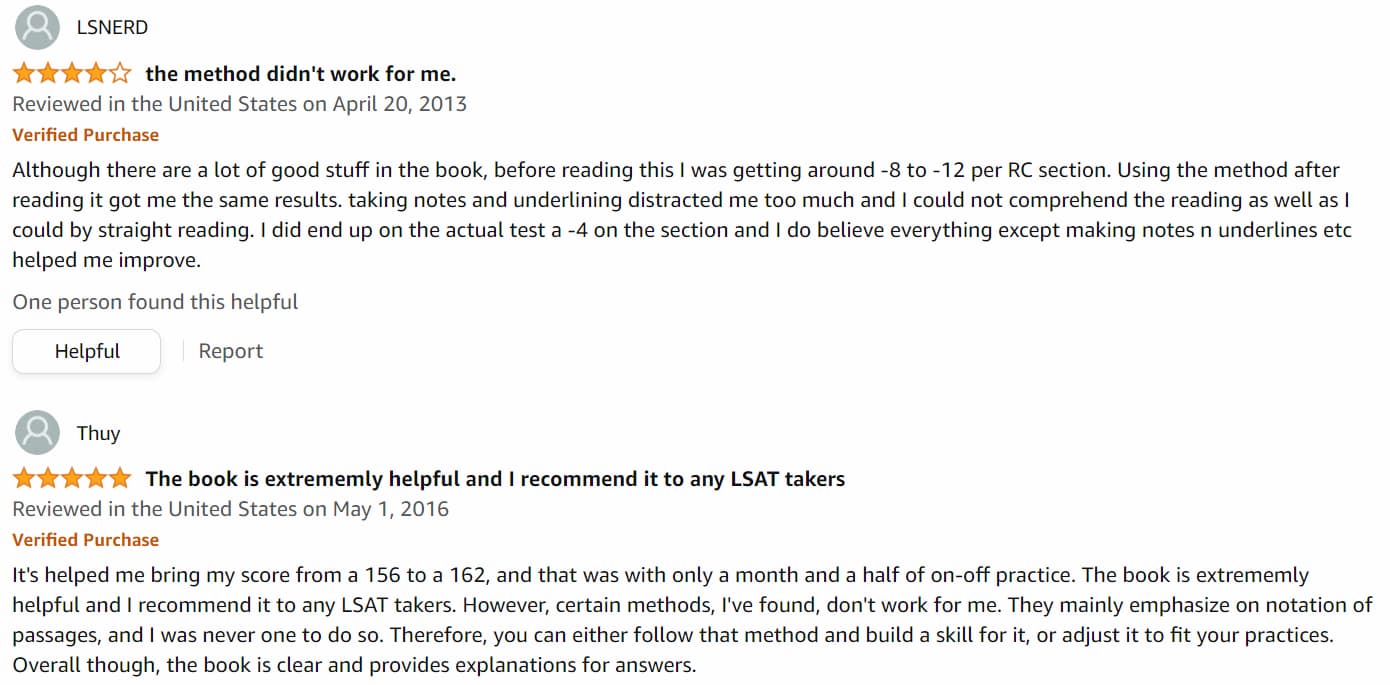 Users who purchased this material are indeed very satisfied with the results delivered. Many compliments are given by students regarding the questions and how they are distributed throughout the book.
Additionally, present several tactics to improve and even increase your final test score. It is worth mentioning that some users also complained about the exaggerated use of words to get to a discussed point; in other words, the material lacks a bit of objectivity.
FAQs
1. What is the Manhattan Prep LSAT Strategy Guide Approach?
Manhattan Prep provides detailed guides that focus on specific strategies for each section of the LSAT. If you prefer a more strategic and technical approach to your exams, this is a solid option.
2. What makes PowerScore different from other educational materials?
PowerScore is widely known for its solid strategies, especially in logic games. If you have problems in this area, PowerScore is the best reading comprehension book LSAT.
3. Is Princeton Review a recommended option?
Princeton Review is known for its comprehensive LSAT prep courses. This is an option if you want additional class structure and support, but it may not be the best choice if you want a more specific focus on strategy.
4. Which of the following is the best reading comprehension books LSAT for beginners?
Beginners are better off with the Manhattan Prep guide, which provides a solid foundation of general strategies and tips.
5. How do I choose between the best LSAT reading comprehension practice books?
Choosing between Manhattan Prep, PowerScore, and Princeton Review depends on your specific needs. Consider your strengths and weaknesses, as well as your learning preferences. Sometimes, combining material from different sources can be the key to success on the LSAT.
6. Are the books equally effective for all students?
Everyone prepares for the LSAT differently, and the key is to find the materials that best suit your learning style and areas for improvement. Check out our considerations to make the best choice.